3 Chewing Gum Brands That Are Smashing It On Instagram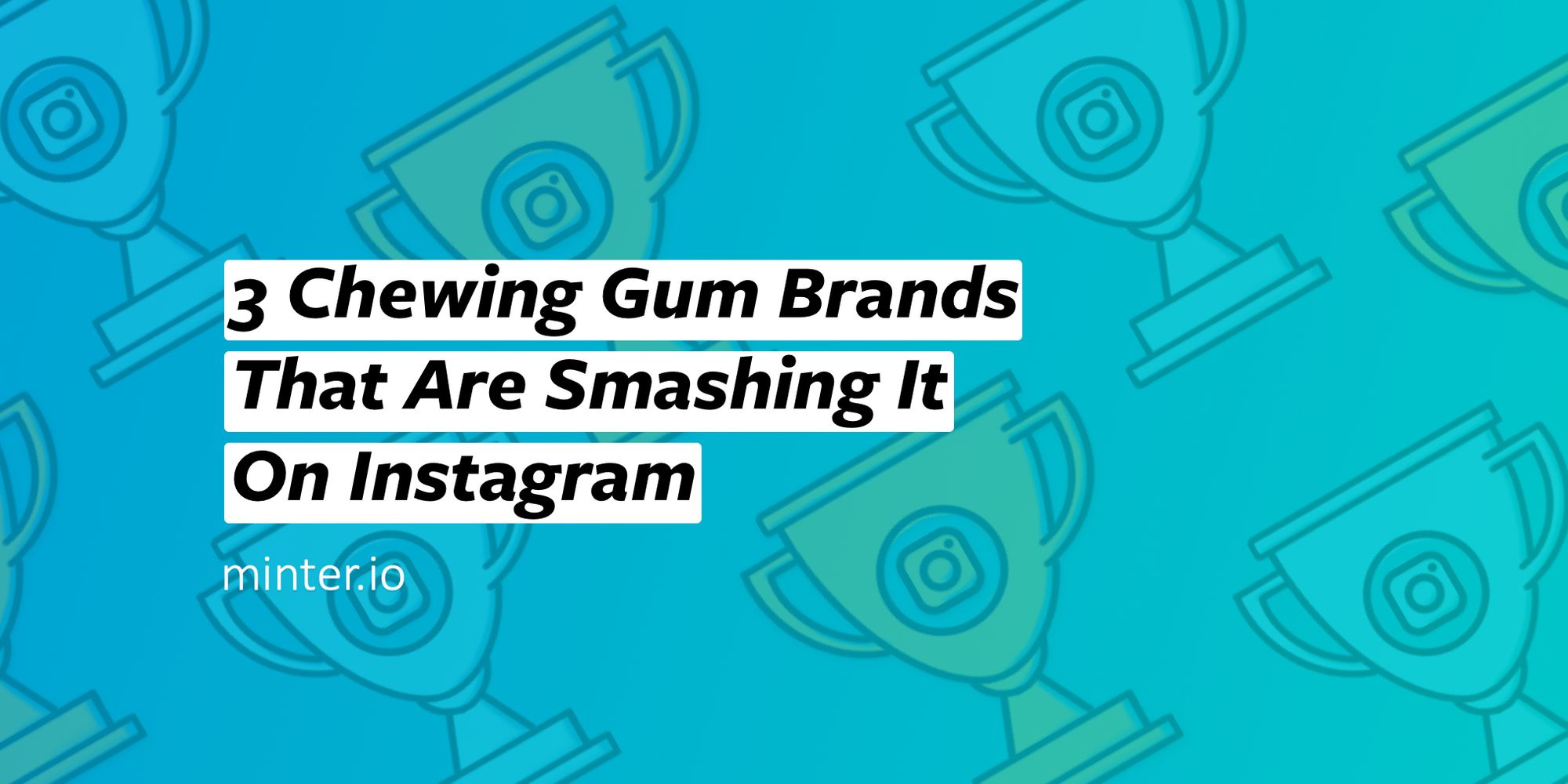 If there's anything I've learnt through the rise of social media, it's that if you're a marketer worth your salt, you can find a way to make anything interesting. Even when advertising a singular product, there are always fresh angles to create new content. These 3 chewing gum brands are sinking their teeth into Instagram, each using very different techniques for a refreshing take on social media marketing.
Arguably the most 'Instagrammable' of the 3 brands, with only 87 posts but a whopping 20.4K followers, 5 Gum takes the focus away from the product itself and shines a light on how the product makes you feel. Using inspirational quotes and bold imagery, 5 Gum stands out for all the right reasons. From the profile bio to the media descriptions, the lifestyle surrounding the brand is the focal point for this gum's Instagram profile. Back this up with strong branding represented in the majority of the media and you have a combination for success.
5 Gum's Imagery Stands Out
Check out these images from 5 Gum's Instagram profile. Notice how the gum isn't mentioned except through the hashtag and the branding in the bottom right-hand corner. Instead, 5 Gum uses bold statements, inspirational one-liners, questions and dark imagery to contrast with traditional chewing gum marketing.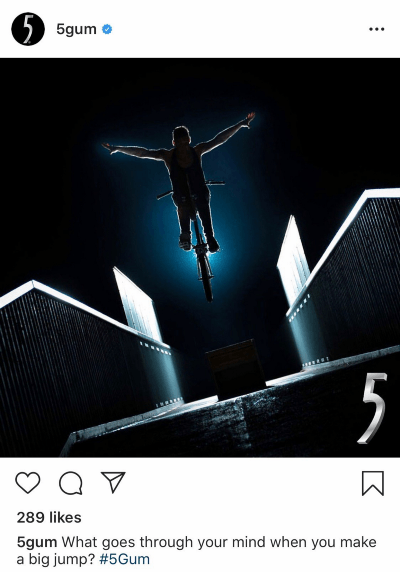 To apply this technique to your brand, you must think outside the box. What does your brand represent and stand for? How does your product or service make the consumer feel and what kinds of feelings do you want the user to experience? Think carefully and apply this outlook to your own brand to break away from the monotonous, and you too could be gaining a high level of engagement on your posts in comparison to your competitors, as displayed through the benchmarks feature on Minter.io.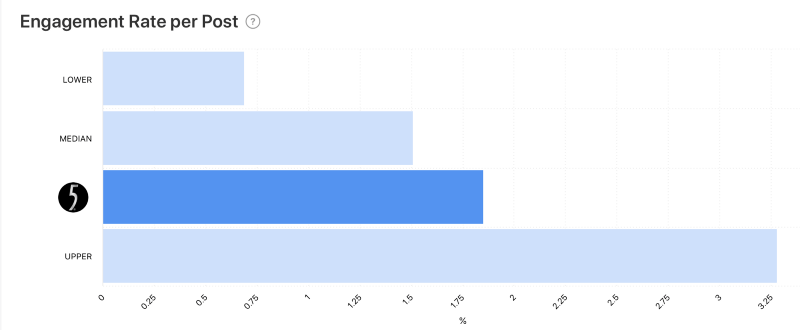 Simply Gum has opted for a clean look, which is health-oriented. Its imagery is accompanied by simple descriptions (usually one-liners) with a photo tag, as a large amount of Simply Gum's media is taken from other Instagram accounts.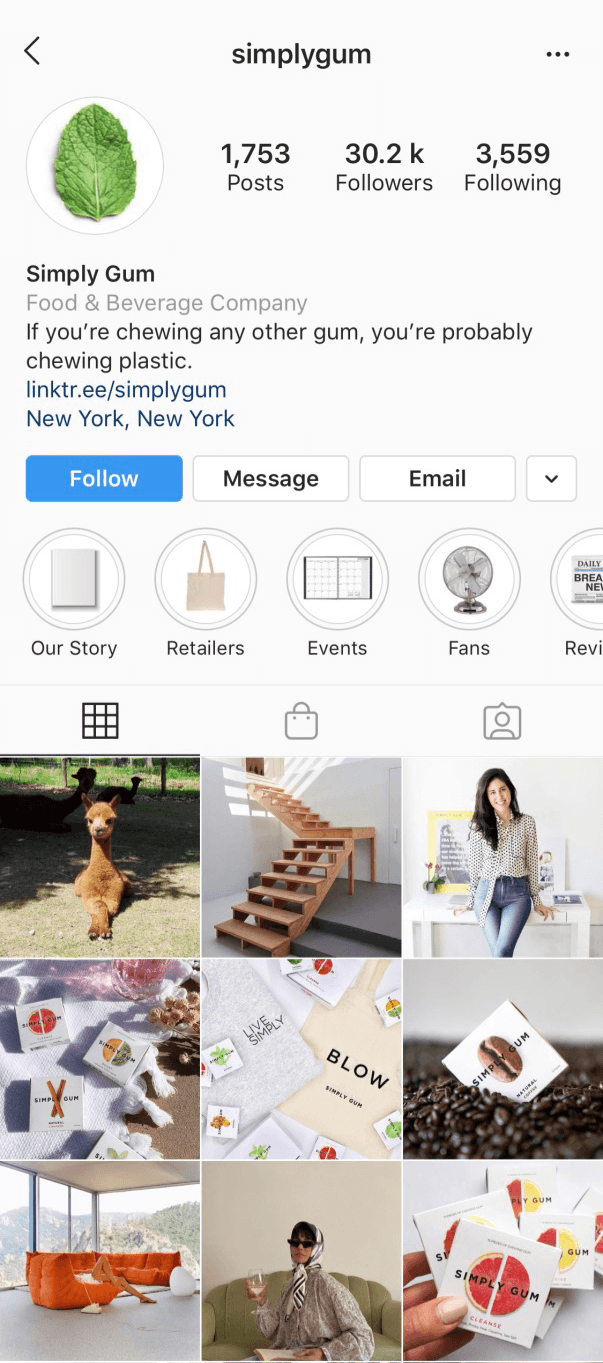 Simply Gum Is Smart
Simply Gum creates a curated feed by using images from other profiles. This is a great way to save time and resources. By using this technique they get a lot out of a post without having to create the images. By reaching out to other accounts on Instagram they are also spreading the word about their brand, which all adds up.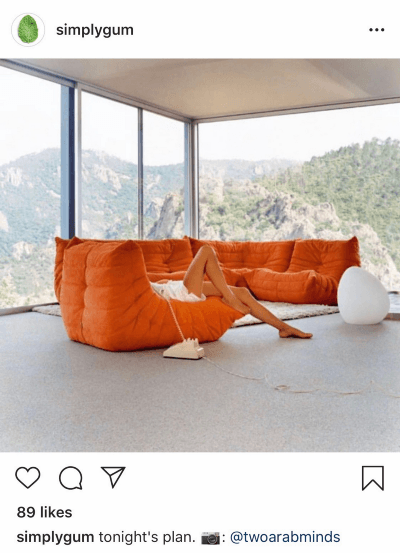 If you want to use this clever technique, make sure you get the owner's permission before sharing any media that you haven't created, or you could be in breach of copyright, even if you tag them! However, if you can bypass the need to create unique content you may find it easier to consistently upload, while alleviating some pressure.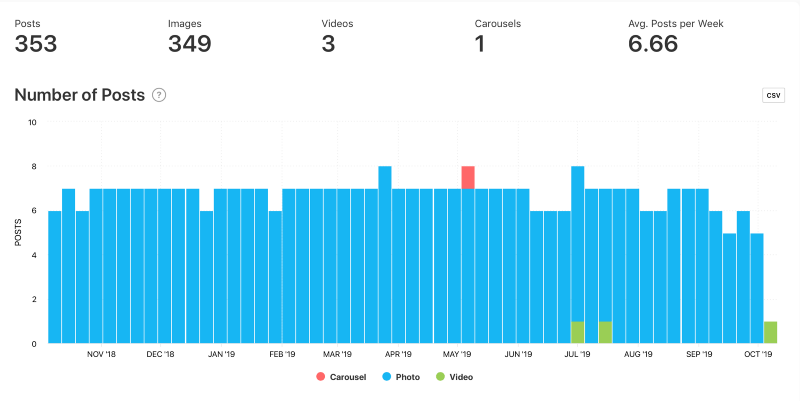 Extra Gum is the most product-focused account of the three we are looking at today. Taking pride in their products and shouting about them is a more direct approach to marketing and it works for them — 47.7K followers is proof of this.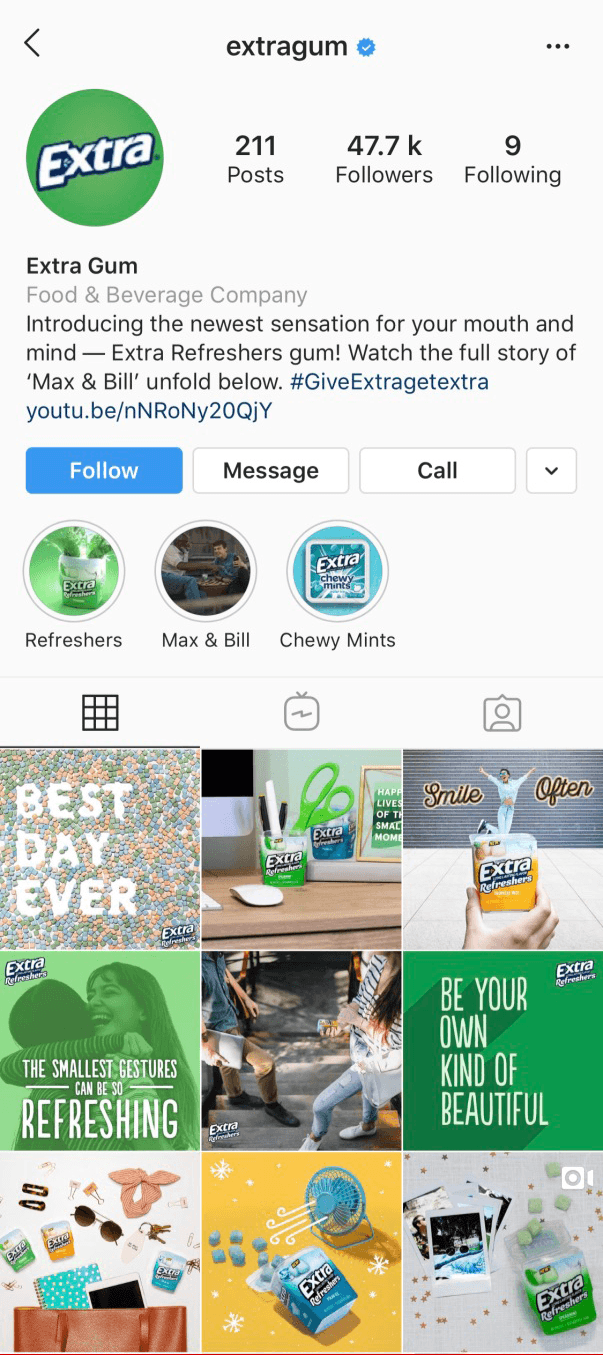 Extra Gum's Branding Is Bold
The strong branding is the thing that really stands out. With bold colours and strong product features, Extra Gum will stick in the mind of its followers through the reinforcement of the brand.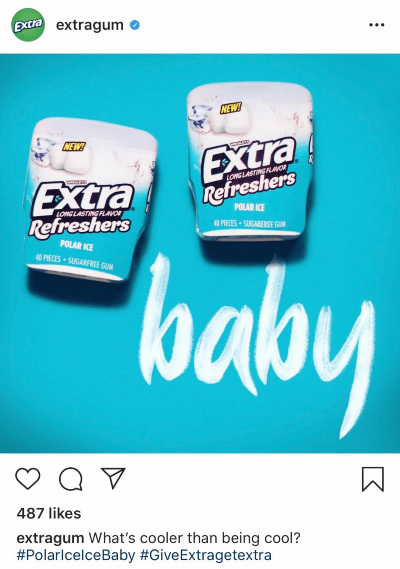 To use this technique, make your product the star of your Instagram. Strive to be colour conscious and product focused, and your followers could embrace your proudly displayed products — just like these Top Posts of Extra Gum.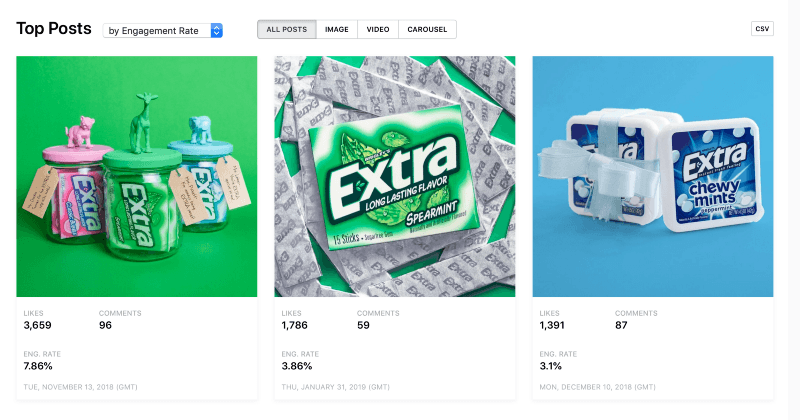 We hope you stick with your favourite of these refreshing techniques, and discover a dazzling new lease of life in your Instagram profile, which is bound to make you smile. Track how your business Instagram is performing with Minter.io, for in-depth Instagram analytics.