5 Ways To Instantly Improve Your Instagram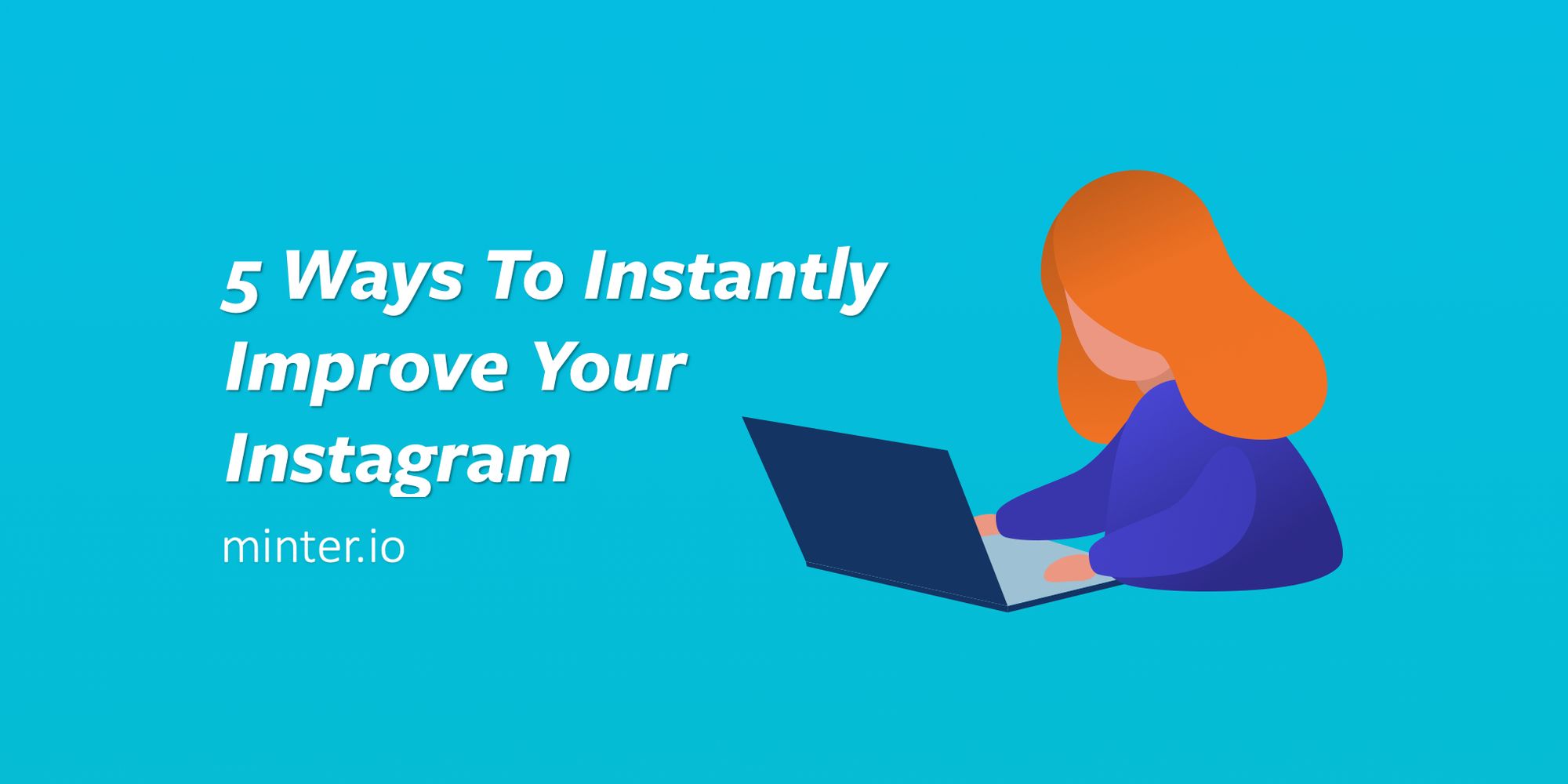 Social media marketing plays a significant role in most modern business and brand marketing strategies nowadays. If you feel as though your business or brand's Instagram profile needs a refresh, or perhaps isn't making the impact you envisioned, ask yourself these questions to help improve your Instagram efforts today.
Here are 5 questions you need to be able to answer before you can make serious strides with your social media marketing, using Instagram…
1. What is my objective?
Having a clear direction as to how you want to incorporate social media into your marketing efforts is the first step towards making some real impact. When you put together a social media marketing plan, you should keep in mind why you are using social media. What are you hoping to get out of your Instagram profile?
Your objective could be to:
drive traffic to your website
create better communication with customers and potential customers
showcase products
raise brand awareness
raise awareness of a particular product/service/event
Whether you are using your marketing efforts to reach new people, strive for additional sales, or gain more exposure for your brand, knowing exactly what you want to get out of your Instagram presence will give you the direction to focus your efforts.
2. How can I use Instagram's features to achieve my objective?
Once you have a clear objective as to why you are using Instagram, turn your attention to how you can use Instagram's many features to champion your goals. For example, if your objective is to drive traffic to your website, you could use the 'Swipe Up' feature in conjunction with Stories Highlights as an easily accessible link to your website. You could add your website to the bio section of your profile and remind people to visit the website in the description of your published posts.
Here's an example from @waterstones:

Waterstones has used its Instagram profile to showcase its available products and drive traffic to the business website, in order to boost sales. Notice how Waterstones' bio features a bit.ly link directly to the business website, a 'Shop' button, and highlight features that include 'Swipe Up' links directly to products on the website.
Think about the main objective your business or brand has. Are you using Instagram's features to your advantage? Is it easy for a follower or potential customer to fulfil your objective? If not, it may be time to update your Instagram profile.
3. Who are my audience?
Now you know what you are trying to achieve with your Instagram profile and the features you should use to your advantage, turn your attention to who you are reaching with your content. Instagram users are typically 18–34 year olds of almost a 50/50 gender split (see graph below), however this does not necessarily mean that your brand's audience demographics will be the same.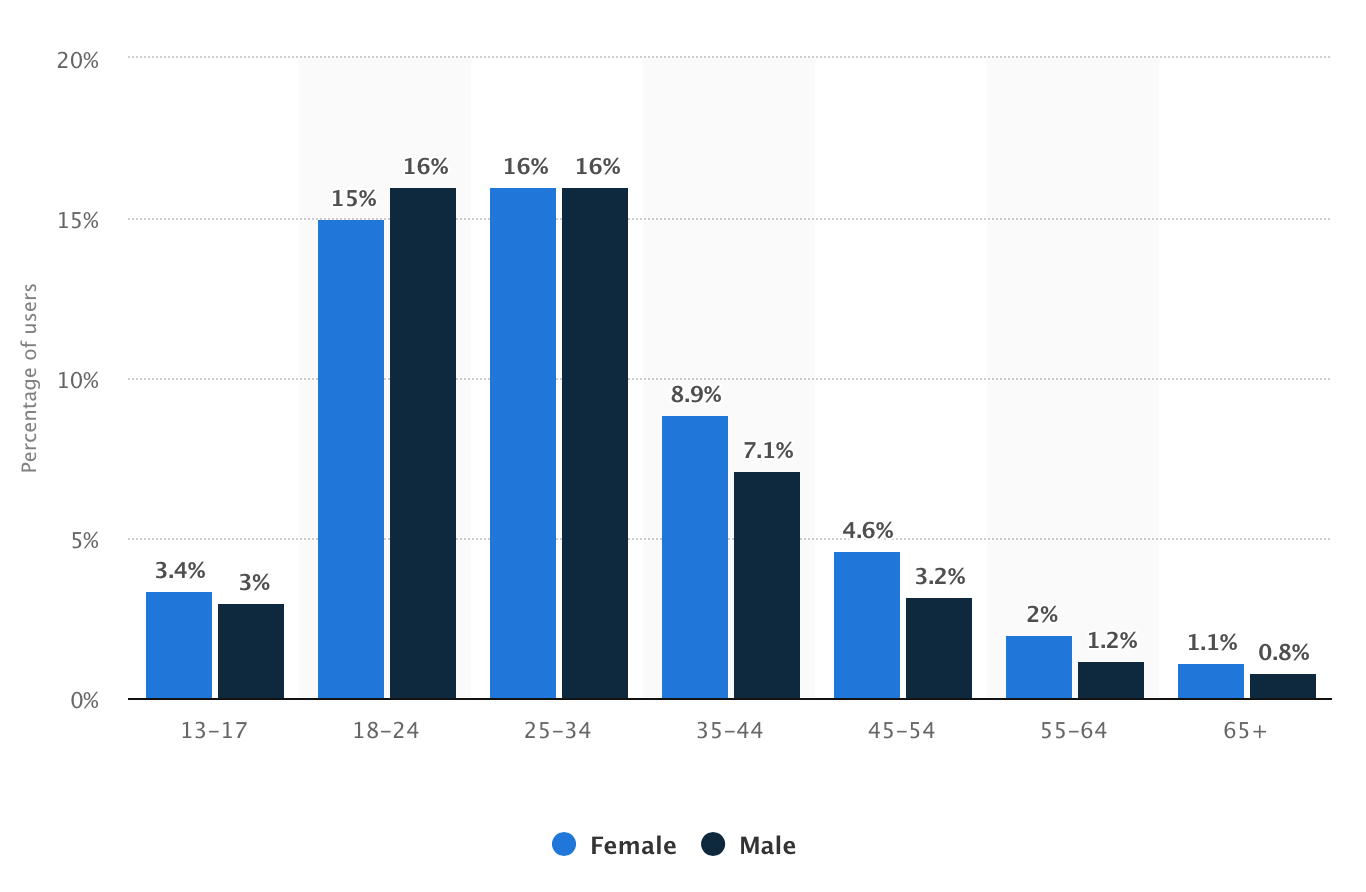 When choosing which social media platform to use, in order to increase business, information like the above is really handy to know. However, once you start gaining your own following on Instagram, the more information you have to hand about your own users, the better the experience you can make for them. Knowing your follower ages, genders, countries and languages should play a massive part in keeping your content relevant and your audience engaged.
Don't assume who your audience is. Whatever the size of your audience, their general traits may be niche or broad. Using an analytics tool like Minter.io can give you additional information on top of Instagram's inbuilt insights, helping you make better content choices.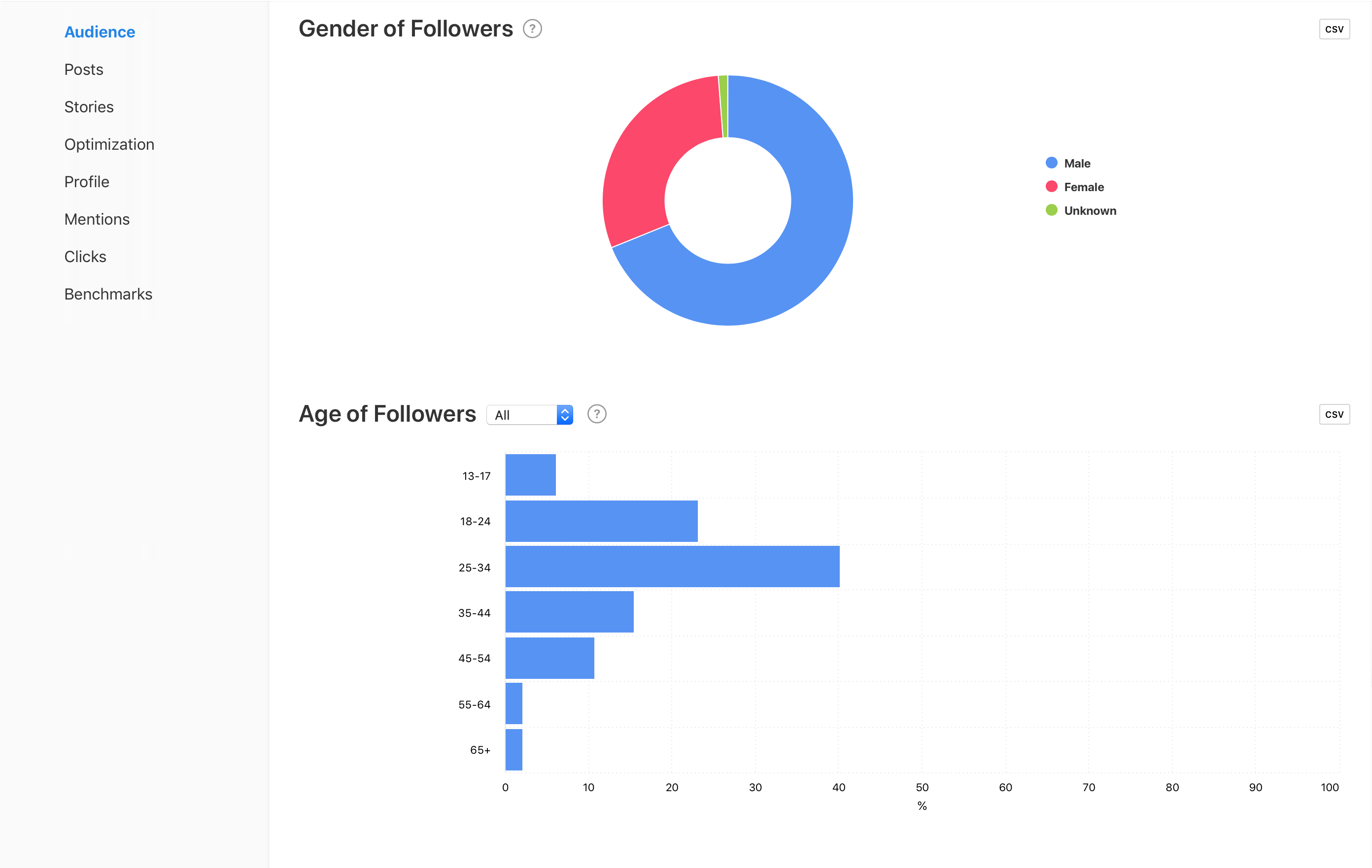 Publishing relevant content to the largest group of users in your followers is a good place to start. Knowing the countries, cities and languages of your followers can assist you in your choice of language, cultural references and significant dates, allowing your brand to be more relatable and creative.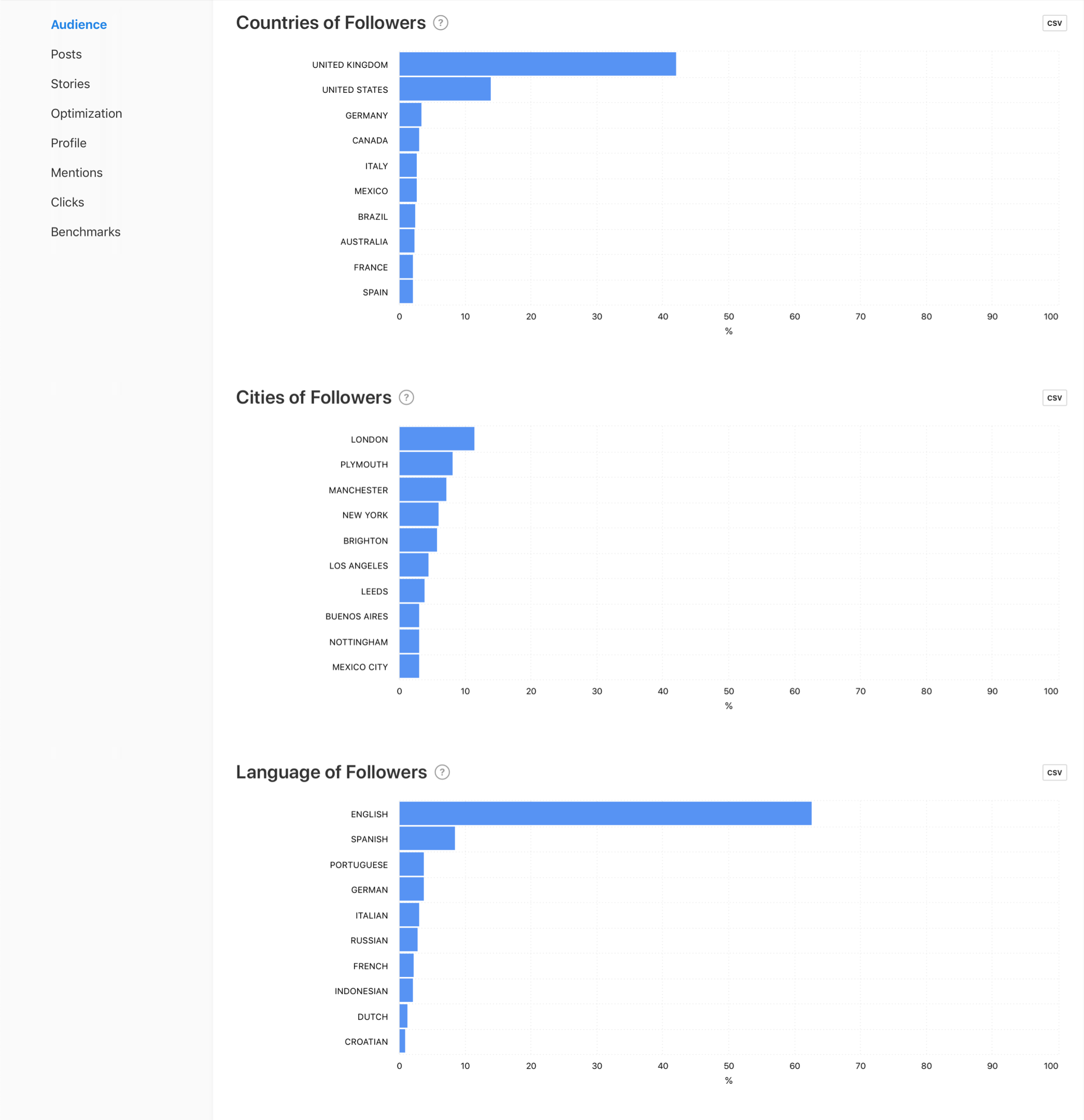 When you have clear data about who you are reaching with your content, you have the ability to craft content which is more likely to appeal to your current audience.
4. How can I optimise my content?
Optimising content is essentially where we squeeze the lemon to get as much out of it as we possibly can. Optimising can be the difference between getting a lot of eyeballs on your content, or not many at all.
To optimise your content, carefully select the following: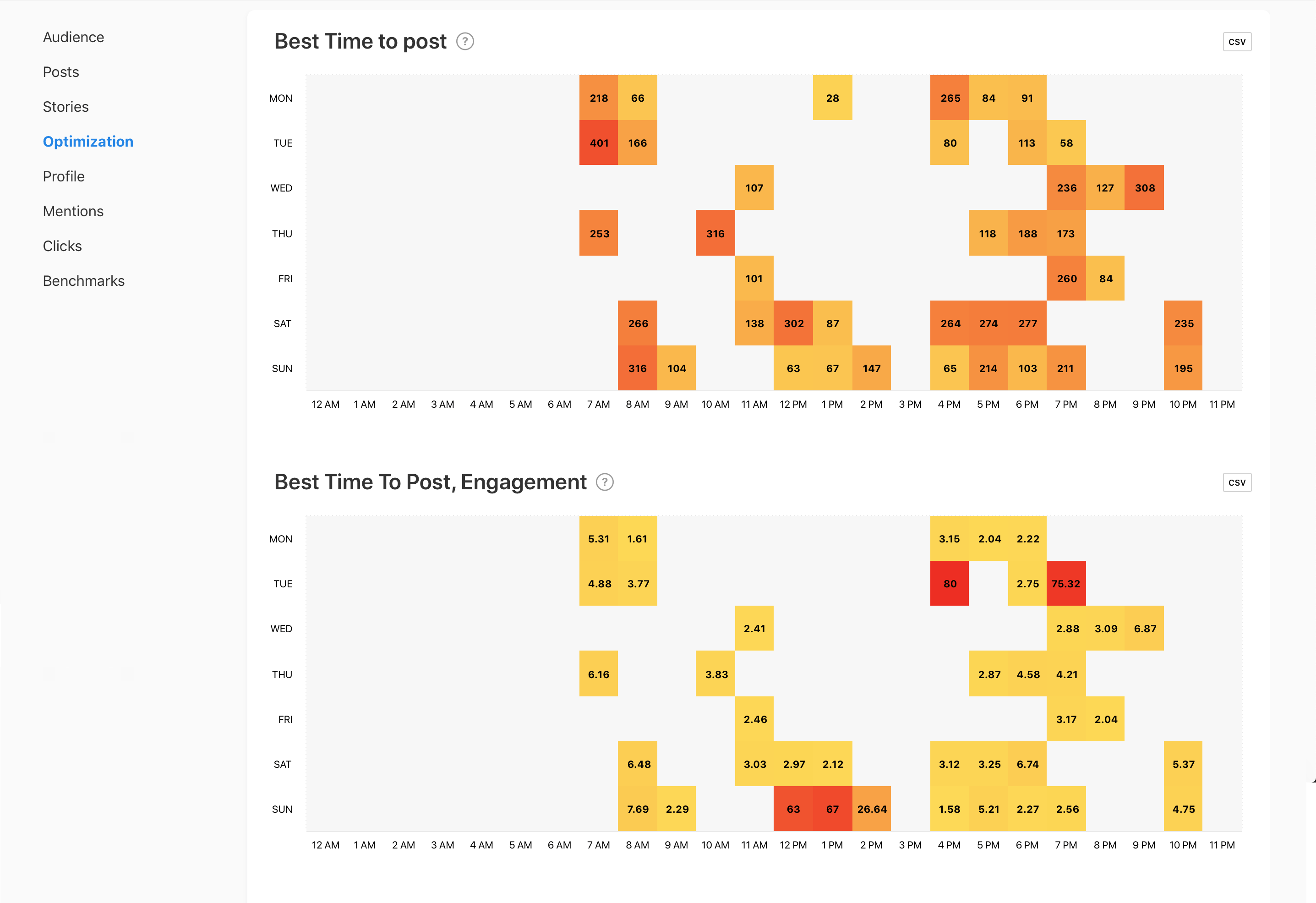 Choice of media (photo, video, carousel)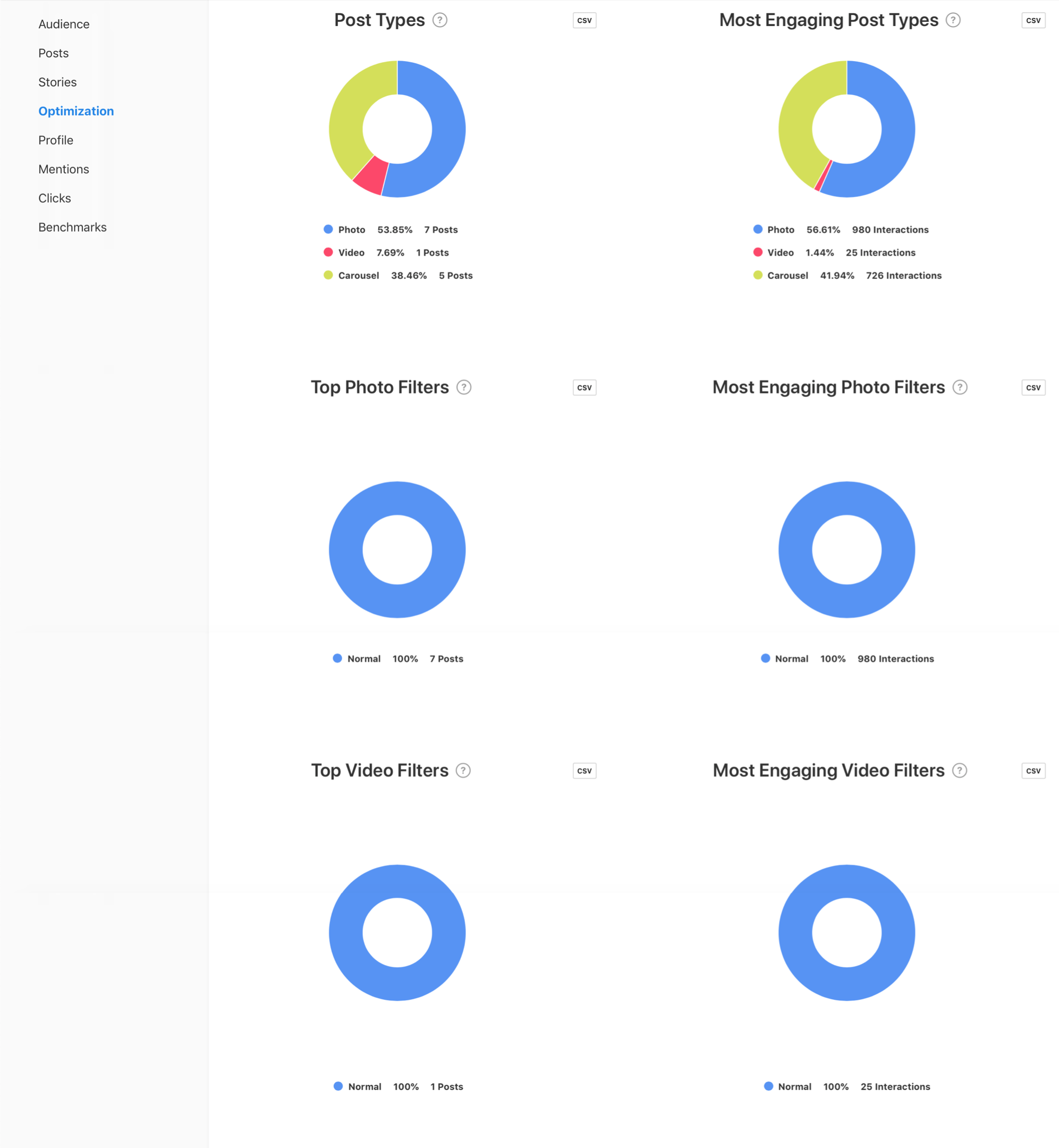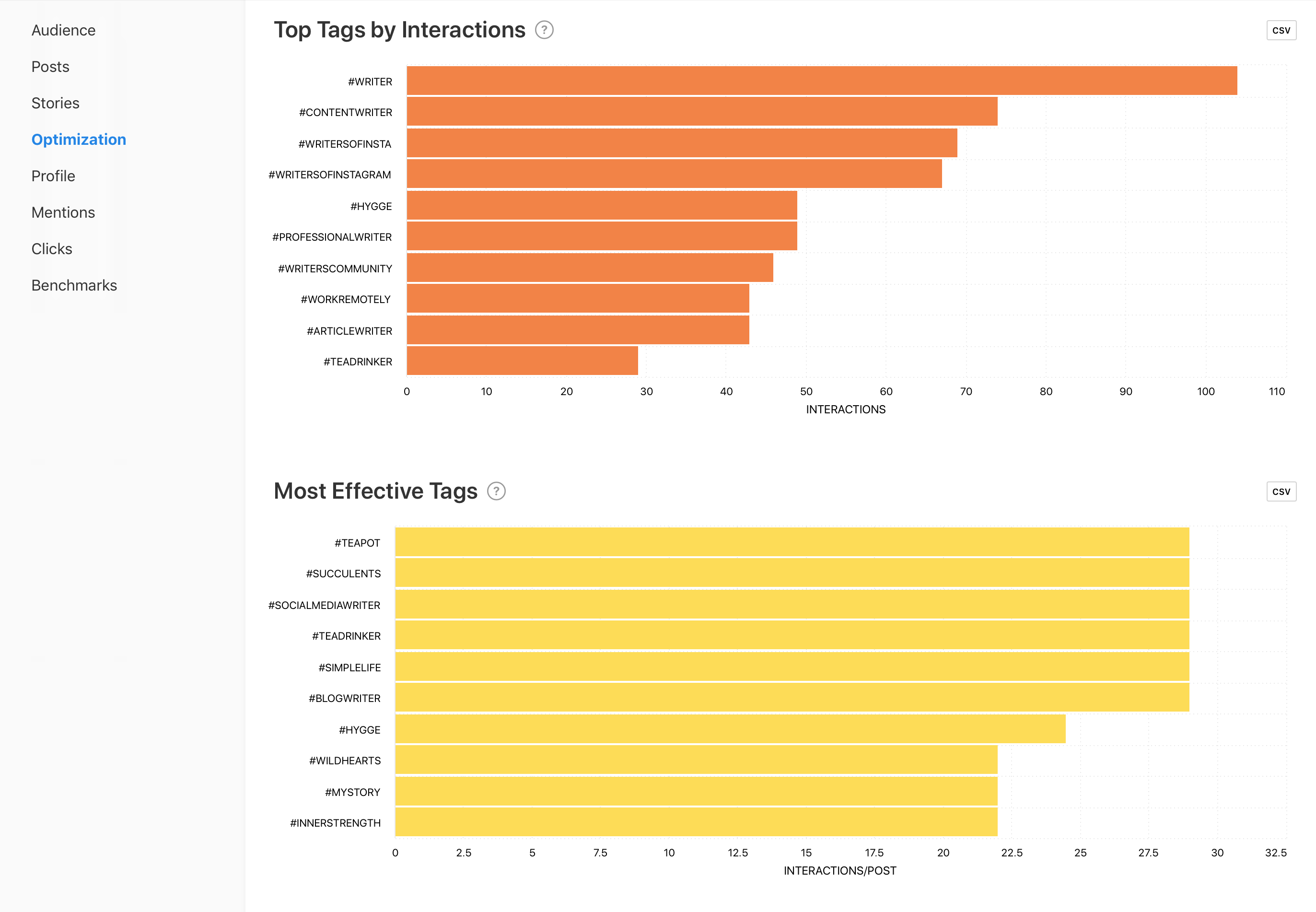 The success of your Instagram account essentially boils down to tailoring your posts to your followers, reaching potential new followers with your content and optimising your content so that it suits both needs. To help you select the most effective ways of optimising your content, track key metrics with an analytics tool like Minter.io.
5. How does my brand compare with similar brand accounts on Instagram?
How do you know whether your Instagram account is performing well? One way is tracking the progress of your key metrics such as your total followers, interactions and engagement rate. An additional way to make sure your account is performing well is by comparing it with similar accounts. At Minter.io we call these benchmarks.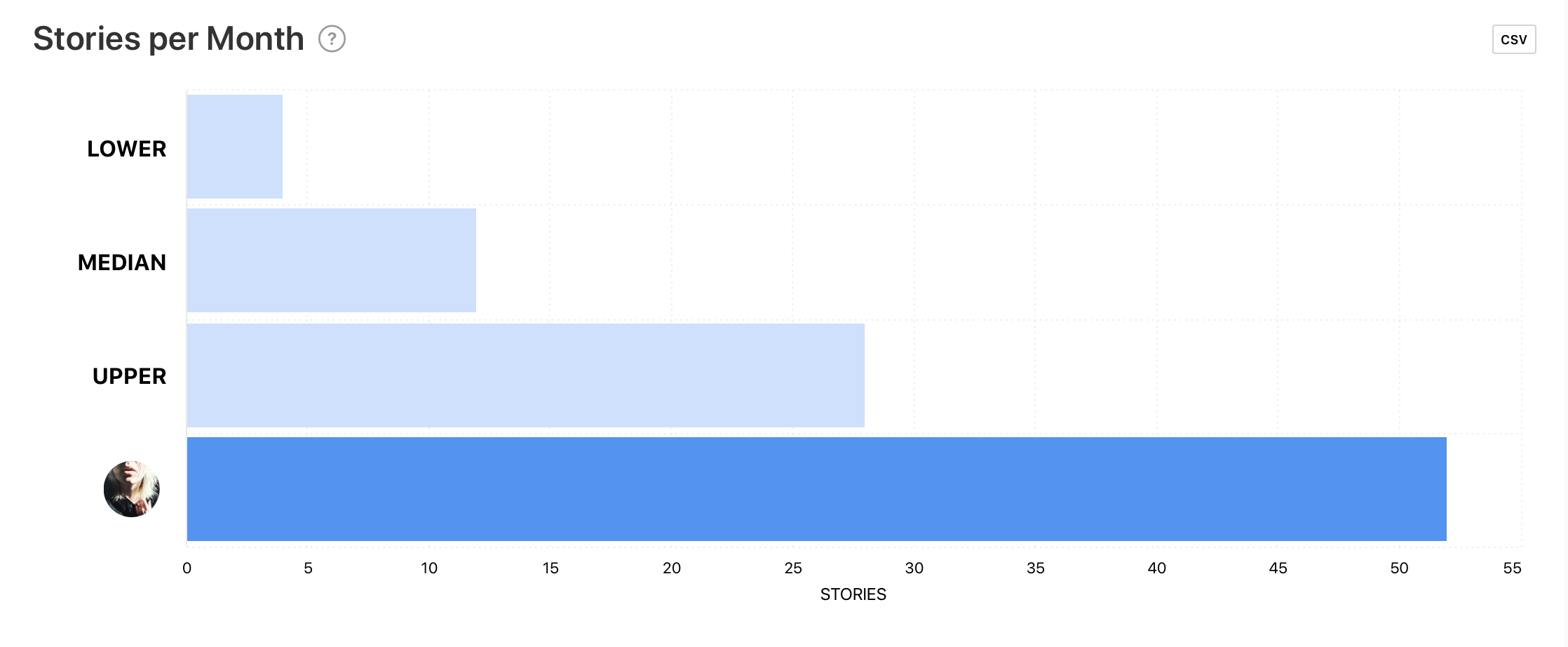 Looking at the metrics above you can see that the total number of Stories for this account per month is above the upper sector, however the reach rate per Story is below the median for this cohort. Imagine these are the metrics for your own business. Using this information you can make choices to improve your stories posts. For example, you could reduce the amount of stories published per month and focus on increasing the reach rate by focusing on the use of hashtags, location tags and mentions featured in each story, to improve the reach rate.
Using Minter.io you can see where your business account ranks in a cohort of a similar follower count for the following metrics:
Follower growth by month
Posts per month
Engagement rate per post
Reach rate per post
Likes per post
Comments per post
Stories per month
Reach rate per story
Do you have clear, concise answers to all 5 questions in today's article? Learn more about how you can improve your Instagram and get comprehensive analytics with Minter.io.