A simple guide to advertising on Facebook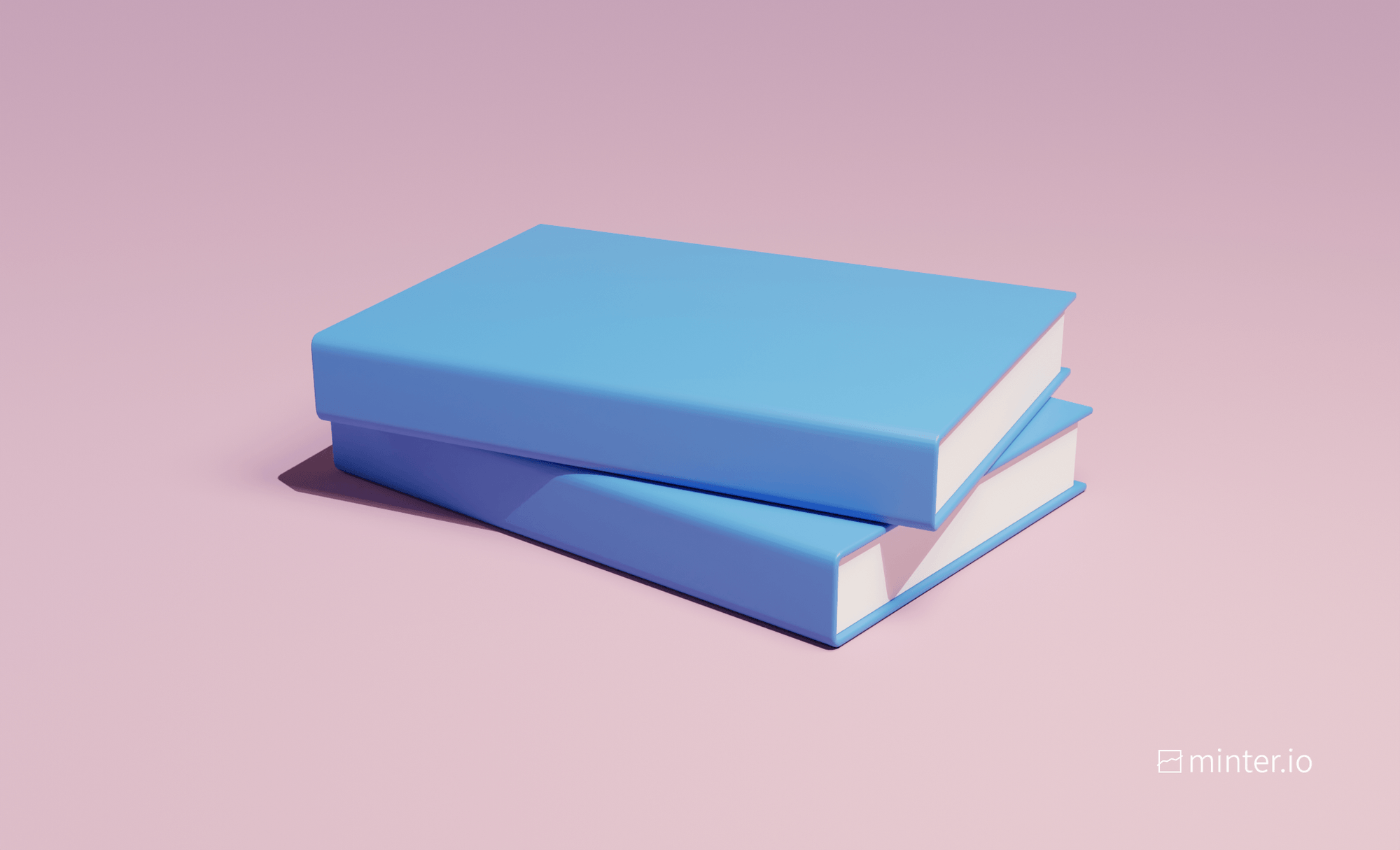 There are many ways to promote your business through advertising on Facebook. You can create adverts in the business suite or the ads manager. If you want to promote a specific post that is already published on your profile, the easiest way to do this is to boost the post. Check out our guide for boosting posts.

When you start advertising on social media it can be daunting, but it doesn't have to be. With Facebook's cost-per-click being cheaper than many other online advertising platforms, don't miss out on an inexpensive marketing opportunity to connect your brand with potential customers. In this guide we will be showing you how to create a simple ad through your Facebook page on desktop to help you get started.

Go to your Facebook page.
Select 'Ad Centre' from the left-hand bar.
Click the 'Create Ad' button.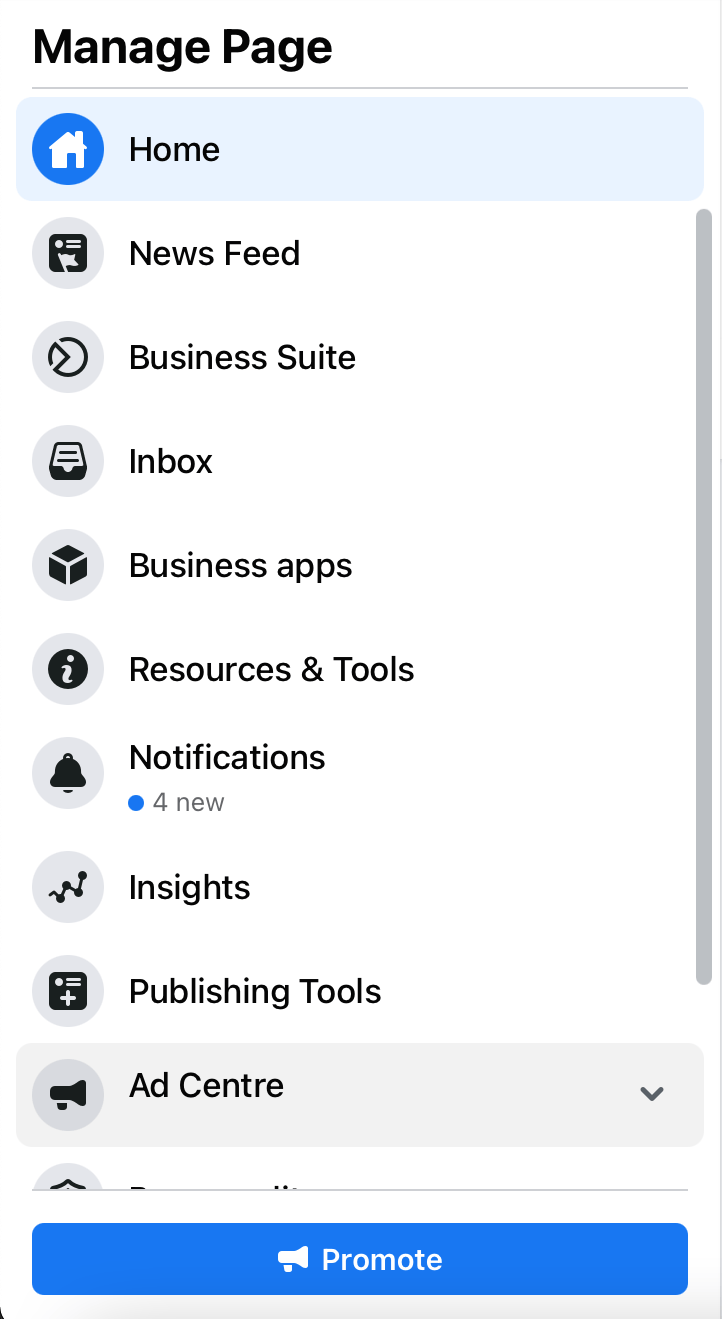 4. Choose your goal.

It's important to know which action you want the viewer to take before creating the ad as this will influence the goal you choose here. Different goals give you different options during ad creation. For this example, we selected the recommended option to get more visits on the website. This gave us a customisable button and a space for a URL link to direct viewers to.

What is the aim of your ad? What action would you like the target audience to take?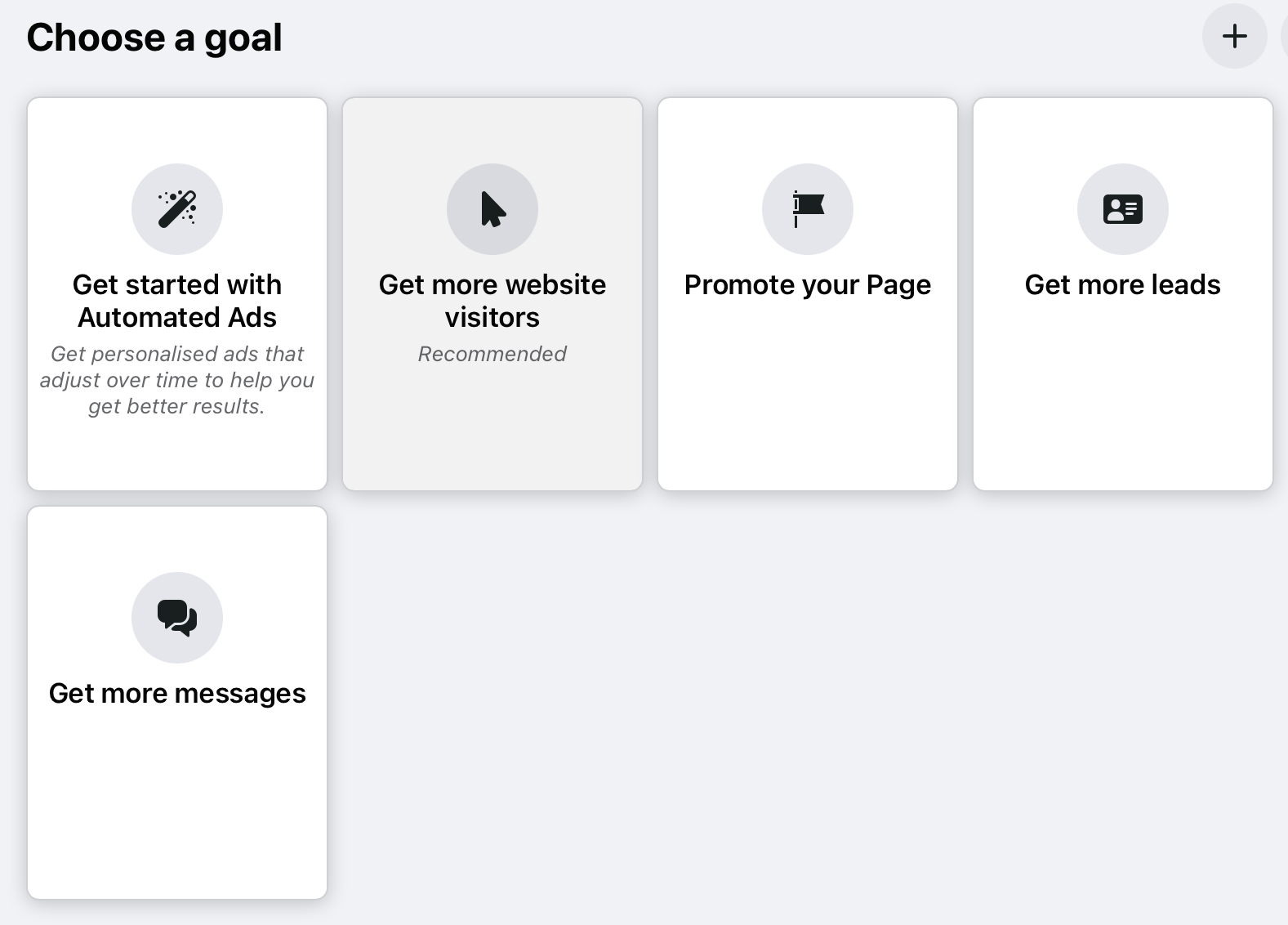 5. Add copy.

Text is a huge part of what makes an ad effective. Use enticing words and make sure the message lines up with your branding, the media you use and the action. Do you have an incentive such as an offer? Give the viewer a reason to click. Do you want the viewer to click on a button? Encourage them to do this.

6. Decide if you want automatic enhancements.

Automatic enhancements optimise your creative for each viewer. This can include changing the aspect ratio, brightness, contrast etc. so that the ad is likely to perform better.

7. Choose your media.

Click the 'Select Media' button. Here you can upload media or choose from Instagram, Facebook or stock media to make your ad stand out. Upload up to 5 images or videos to create a carousel. Delete unwanted media at the bottom of the box.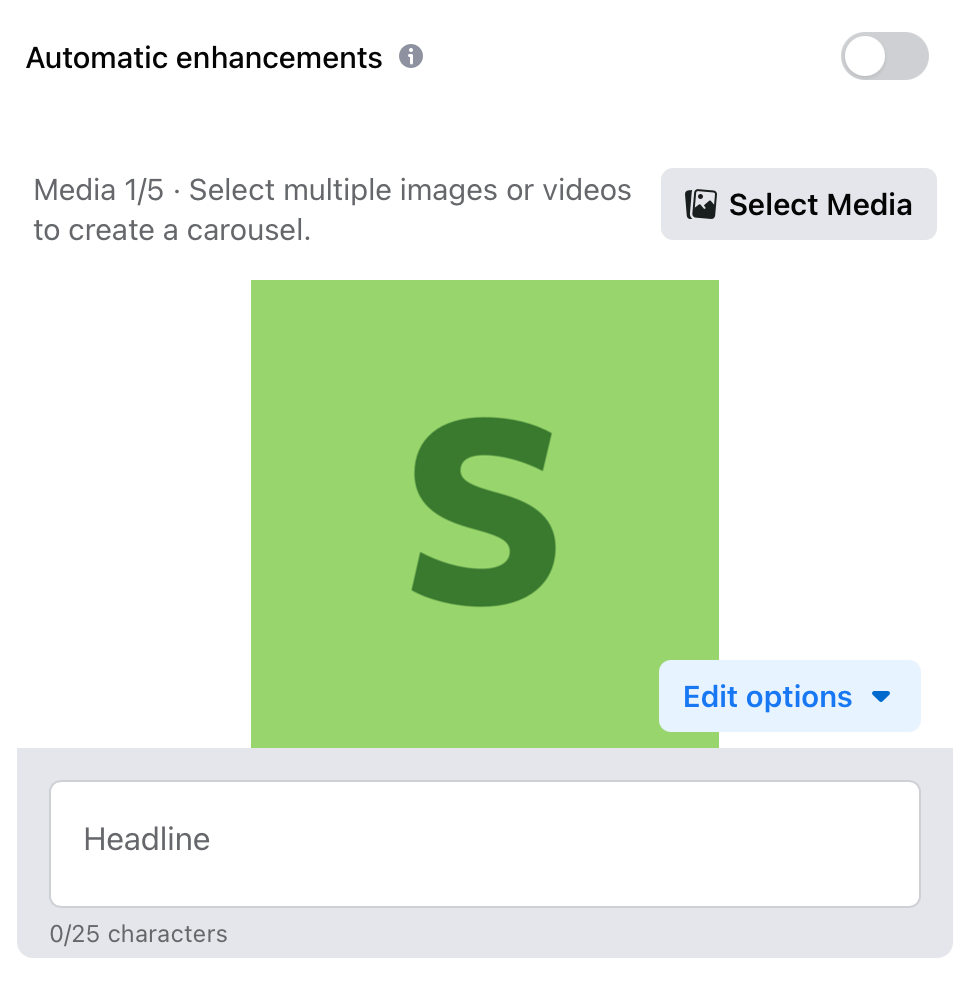 8. Customise your button.

The button you choose will depend on the type of business you have and the action you want the viewer to take. Button labels include: Apply Now, Book Now, Contact Us, Donate Now, Download, Learn More, Request Time, See Menu and Shop Now.

9. Preview your ad.

On the right-hand side of the screen you will see a preview of your ad. As you change creative elements, this preview will update. Make sure you are happy with the way it looks before proceeding.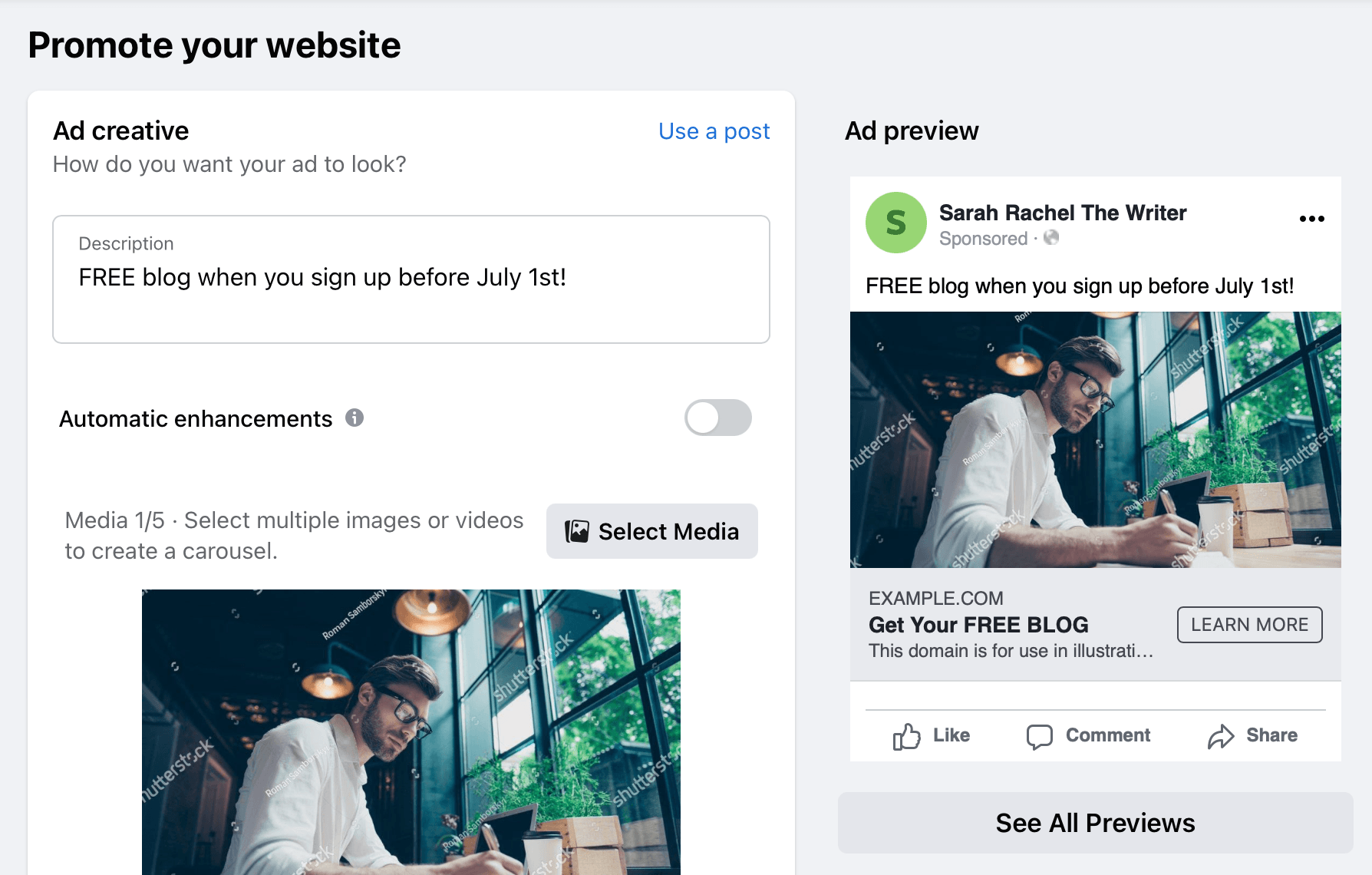 10. Toggle the special ad category as relevant.
11. Decide on your target audience.

The most incredible thing about Facebook advertising is the level of detail you can use to define the audience you are targeting. Take your time in this section as it is extremely useful to get every penny of your marketing efforts working towards getting your ad in front of the right people. Customise your audience by clicking the edit icon or creating a new audience.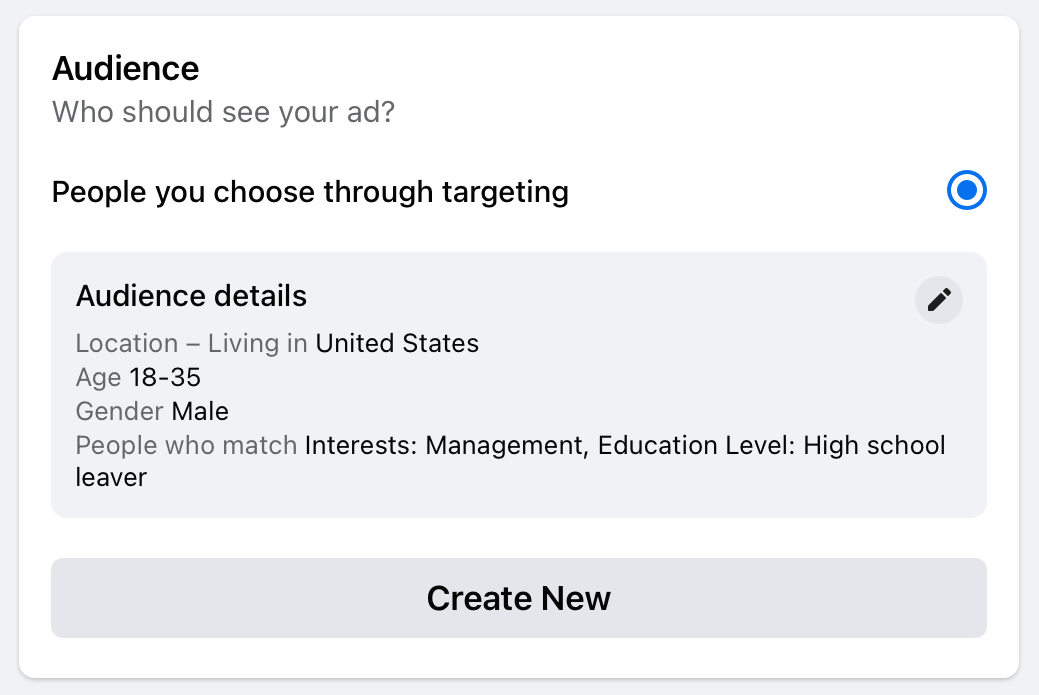 Choose your target audience's gender, age range and location. Once this is complete, dive into more specific demographics, interests and behaviours of the audience with detailed targeting. Browse through each section or search for traits and check the boxes that suit your target audience. Make sure you press the back button in the box when exiting the detailed targeting section. Before finalising your selection, make sure your audience is defined by looking at the graph and the potential reach at the bottom of the box. When you are happy with your target audience, click 'Save audience'.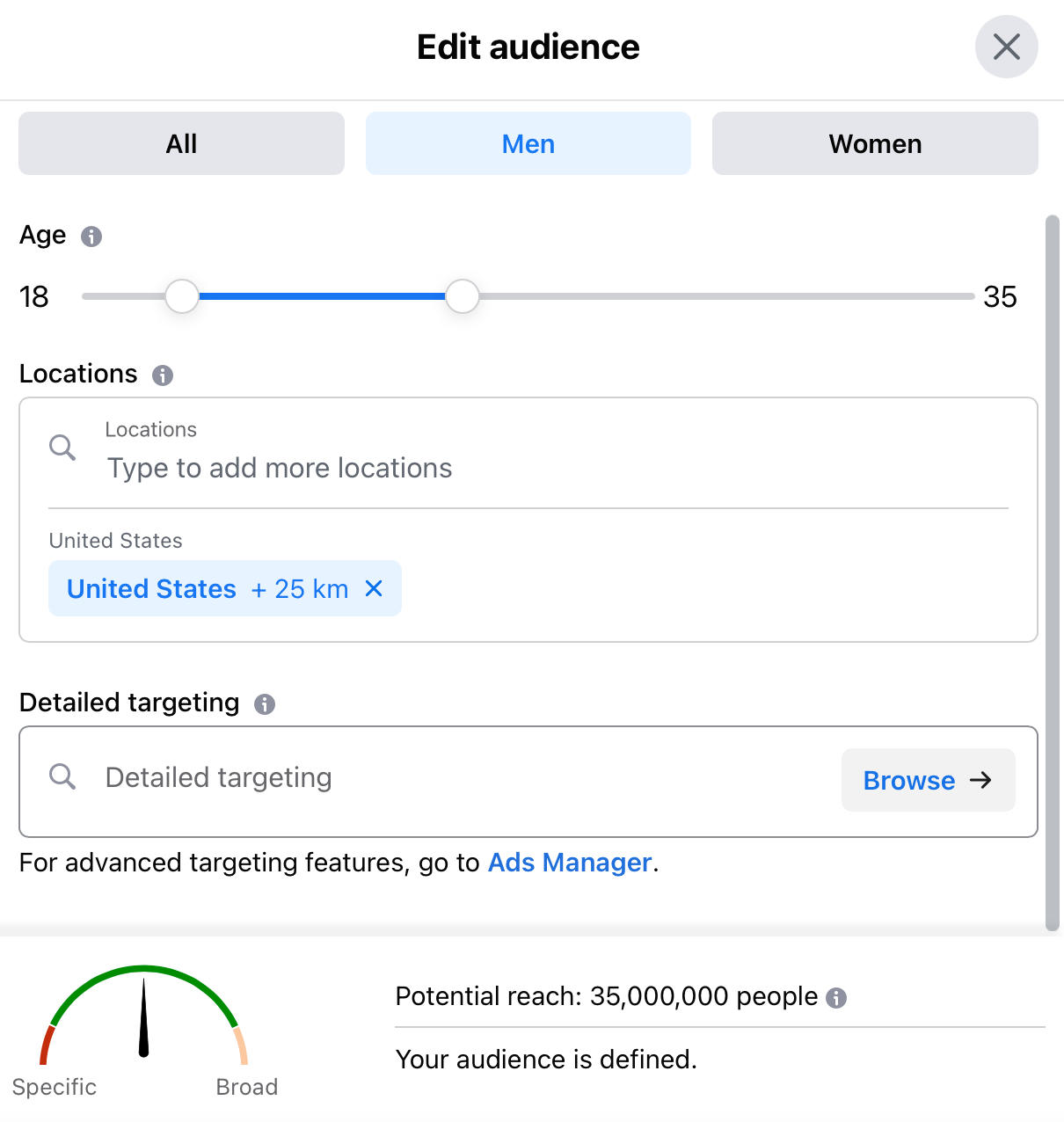 12. Decide on the duration of the ad.

You can run your ad continuously (and stop it manually at a later date in the ads manager) or set a specific end date. The option you choose will depend on the type of ad you're running, your budget and what you want to get out of the ad. If the ad is promoting an event, for example, setting an end date would be the better option.

13. Set your budget.

How much would you like to spend on average for each day of your ad campaign? Check the estimated daily results on the right-hand side of the screen to make sure you are putting in a budget for the results you would ideally like to see.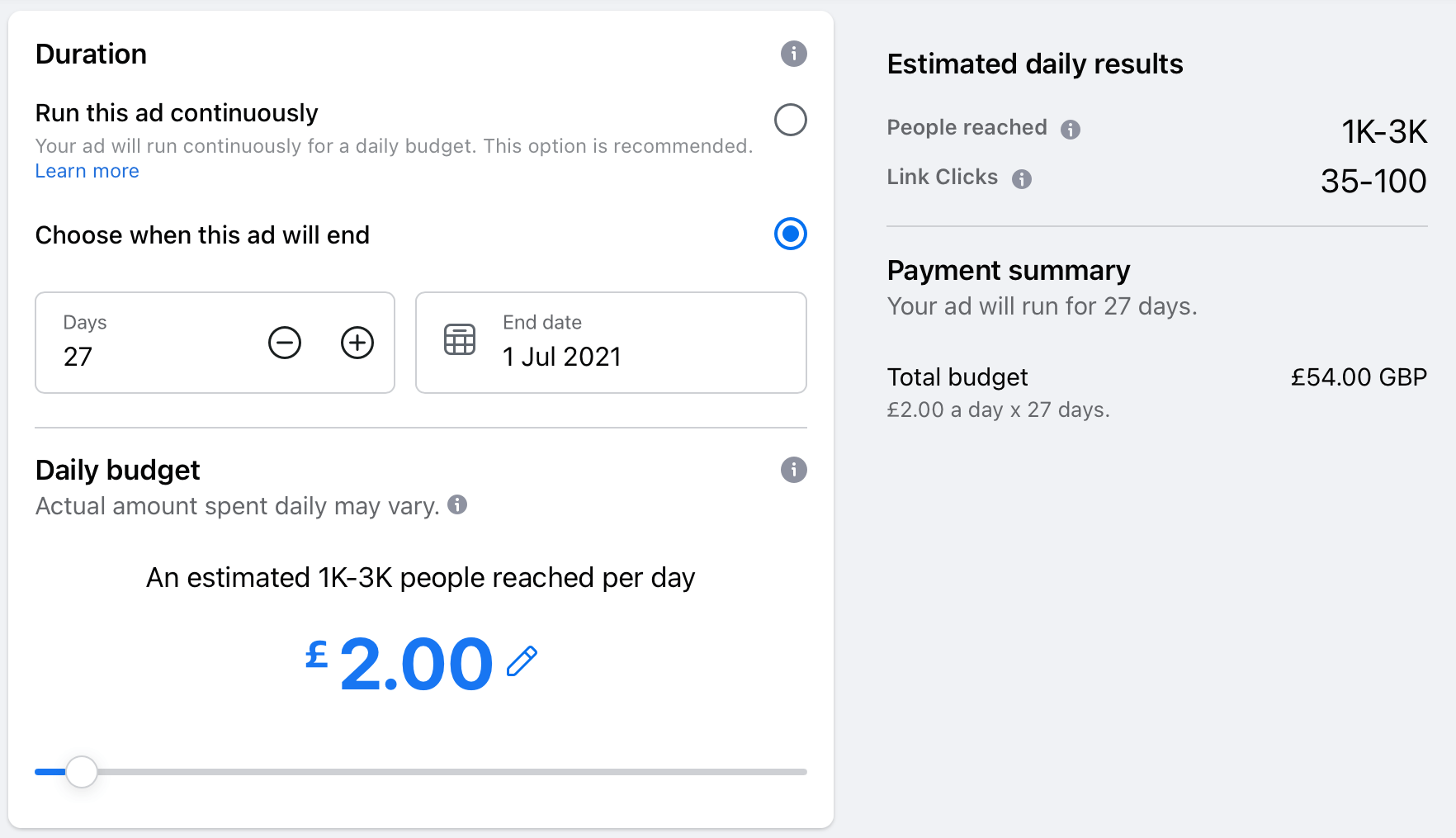 14. Decide on placements.

You will have options to put your ad on platforms other than Facebook, for example Messenger. If you want to opt out, click the drop-down menu and uncheck the box.

15. Link a pixel.

A Facebook pixel let's you track information on the ad to your link, measure results from your ads and understand actions that people take on your website. You can create a pixel at this stage of the ad creation by following the on-screen instructions. There are a number of websites such as Shopify, Wix and Squarespace that Facebook guides you through the set up process for. You don't need to have a pixel to run an ad.

16. Add a payment method.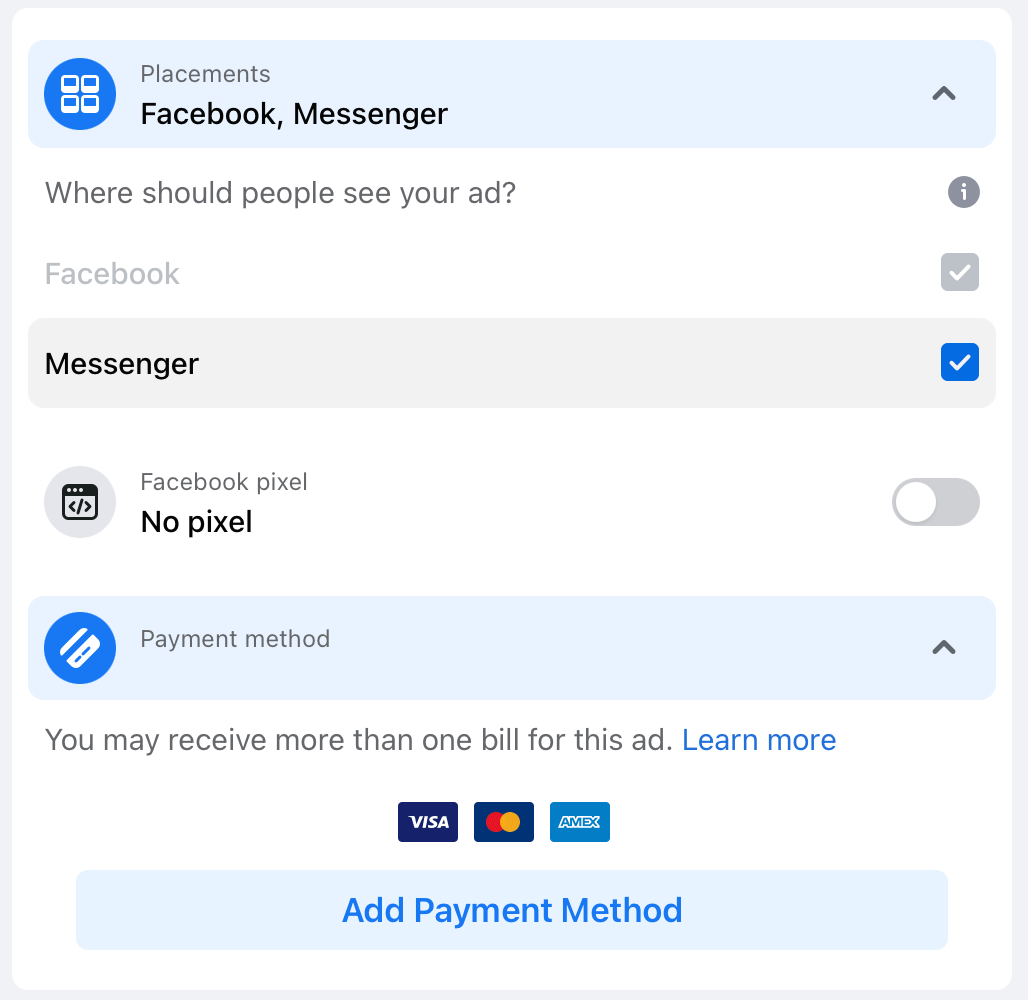 17. Promote now! Click the 'Promote Now' button at the bottom of the screen to make your ad live!

See analytics for your boosted posts with Minter.io. Here you will find a breakdown of your paid and organic likes, comments, reach, impressions, saves and video views. Having access to insights shows you how well each boosted post is performing, which can help you decide which posts to boost in the future. Find out more here.

Keep track of all your social media progress, growth, spikes and dips, KPIs and more with Minter.io - the analytical tool every business should be using!
---
Start growing your brand!
Try Minter.io now →