Clicks Analytics for Instagram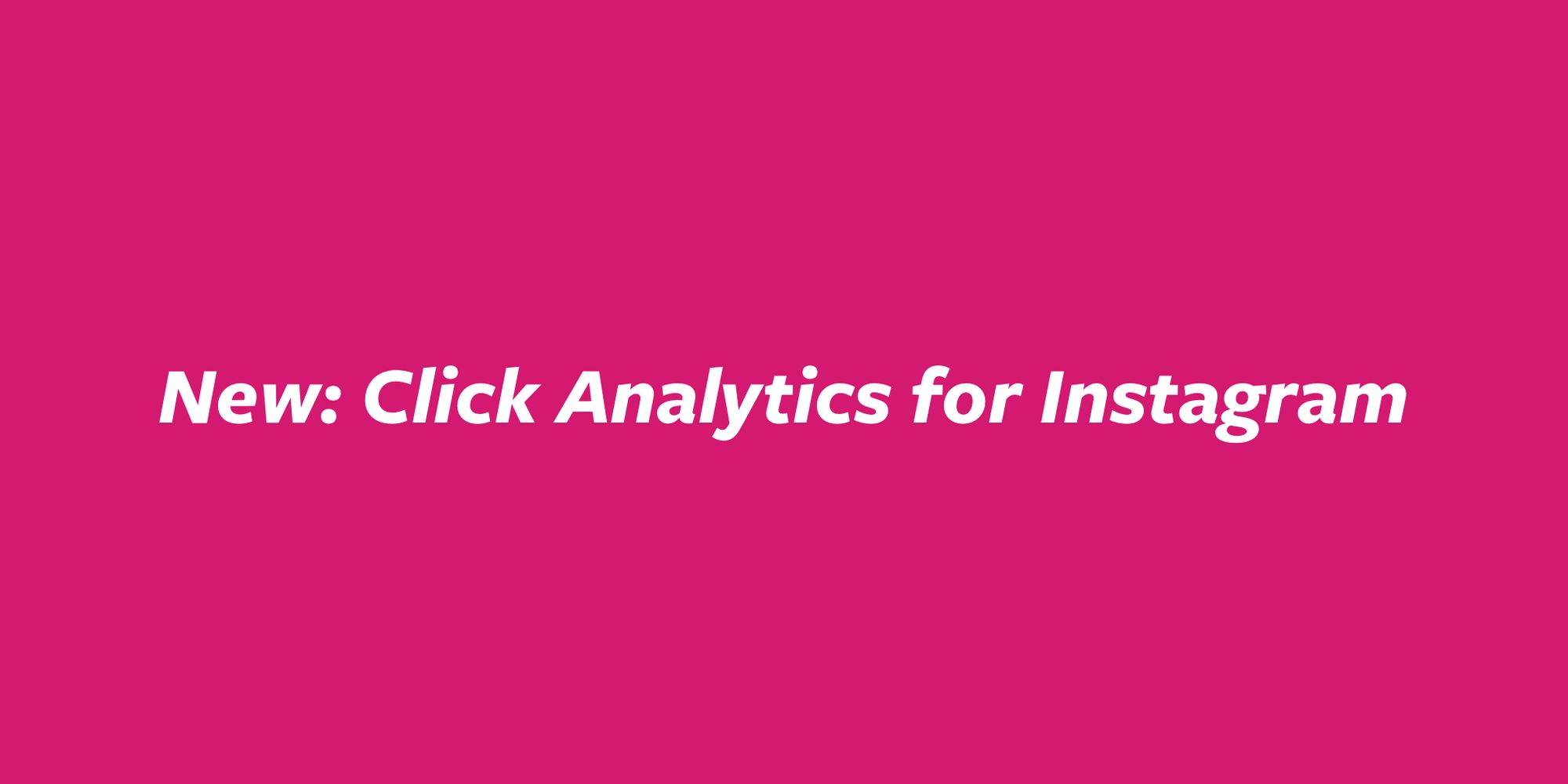 As you know, your bio is the only place where you can share a clickable link with your followers on Instagram. That's why it's important to add a trackable link in your Instagram bio to understand how much traffic you are driving to your website and measure your marketing efforts better.
Today, we're happy to announce a new feature that will help you track your Instagram traffic — Clicks Analytics.
Here's how it all works:
We've added the new Clicks section to your account reports, where you can set, change and schedule your links, and access Clicks Analytics.
We will generate a minter.ly tracking link for you when you first access Clicks but you can also use your own domain which is a great way to increase brand awareness while still being able to track Instagram referrals. You'll need to make a few DNS changes to ensure your branded link works. Copy tracking link and paste it in your Instagram bio.
Set your target link. This can be your website, blog, or a specific product you are trying to promote.
Once you've put your tracking link in Instagram bio and set your target link, you're ready to start tracking your Instagram traffic.
Each time someone clicks on your Instagram bio link they'll be redirected to the target page which you defined. During the redirecting process Minter.io will collect data to create detailed reports about your Instagram traffic.
Want to change your target link? No need to log in to your Instagram account and change the link in bio. Just log in to your Minter.io account to update your target link or update through the API. Minter.io will automatically redirect to a new target link.
You also have the ability to schedule your target link to change automatically at a specific time and date in the future. It's useful when you schedule a blog post or campaign start.
The new feature is already available to all our users. Start tracking your Instagram traffic now on Minter.io!