How brands Duet on TikTok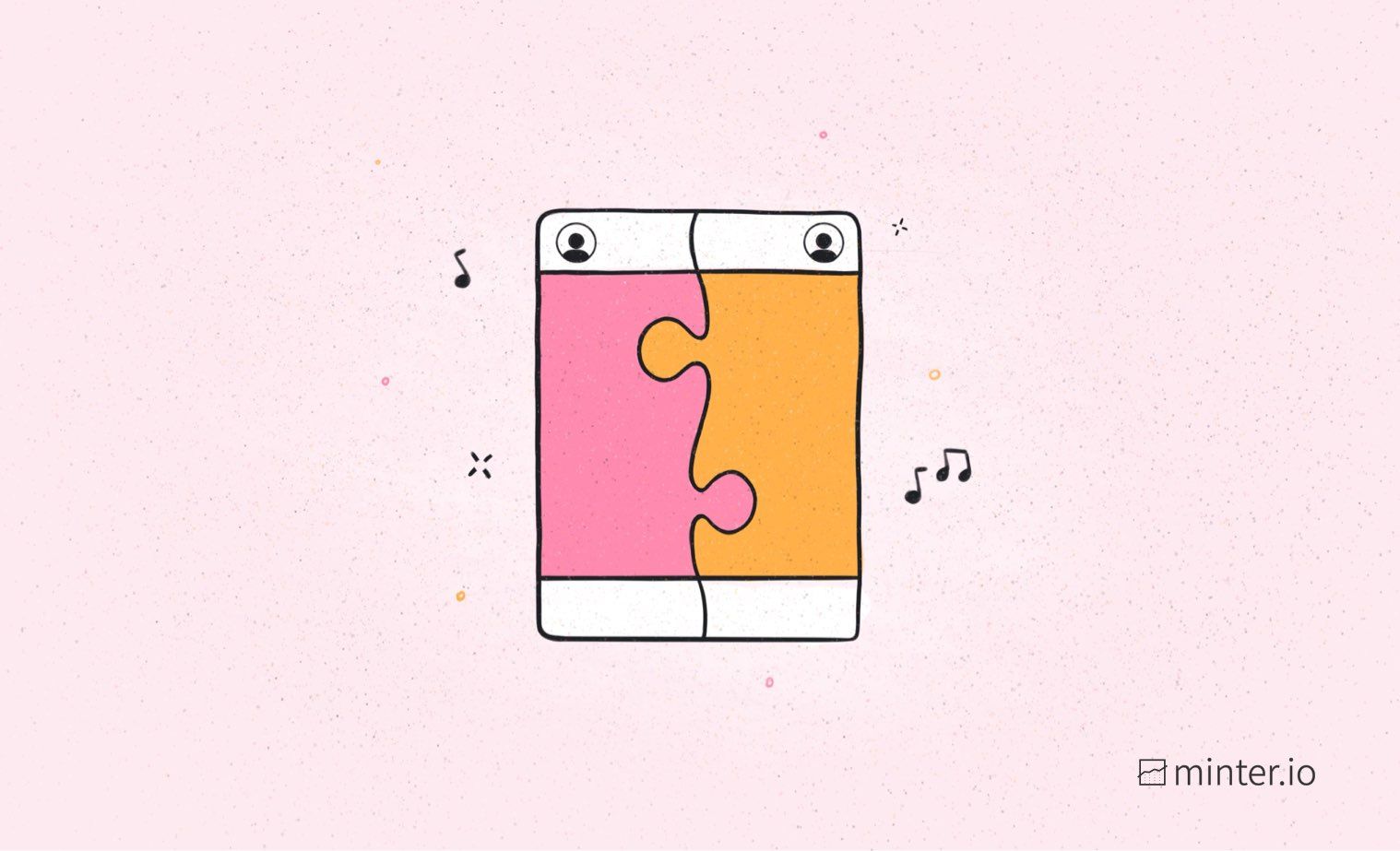 TikTok is bursting full of unique features you don't get on other social media platforms. In this article, we're checking out one of these features - Duet. If you're looking for a fun, interactive, creative way to get viewers engaging with your content, or if you want a fresh way to react to other content as a brand, read on!
Here are 4 ways brands use the Duet feature on TikTok…
What is the Duet feature
A Duet is a video that includes a video from another profile next to it. These clips play at the same time in a split screen. There are several layouts you can use for this split screen including Left & right, Green screen, React and Top & bottom.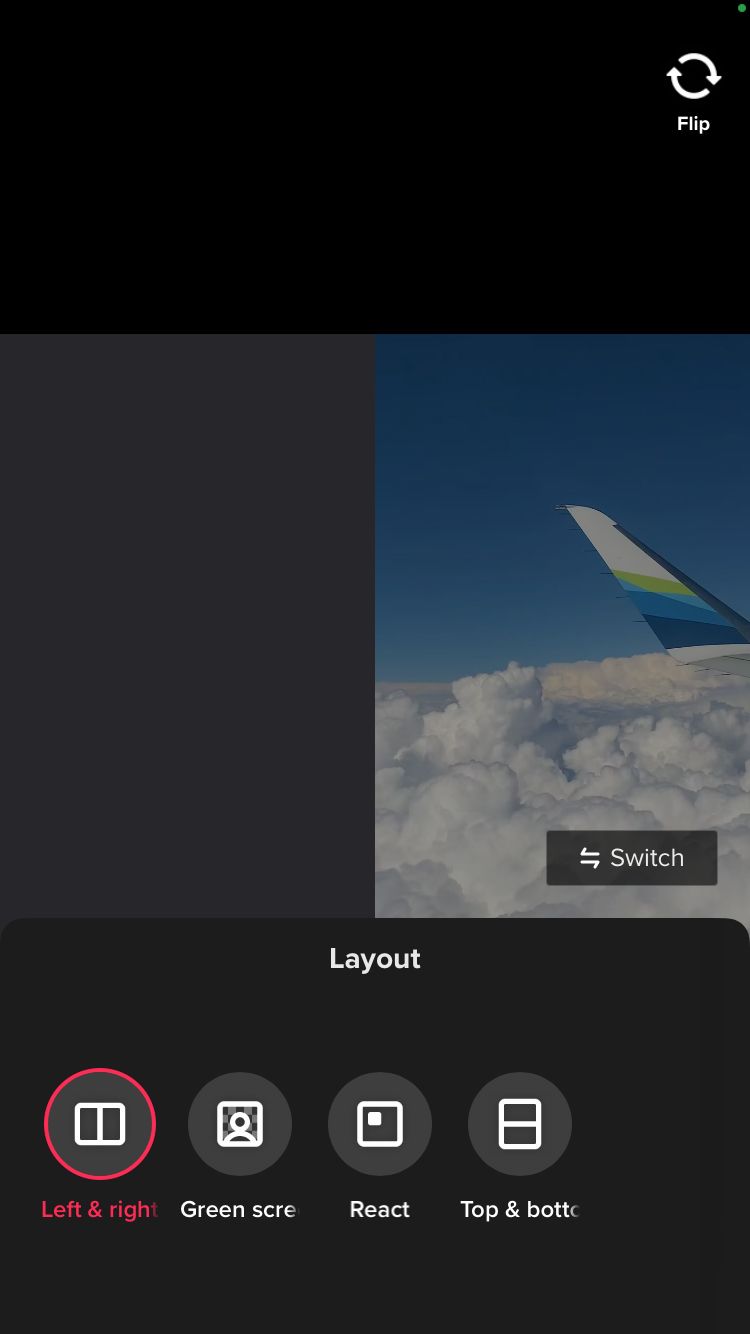 The placement of each layout is also customisable with the ability to switch the side your clip plays on or reposition your reaction.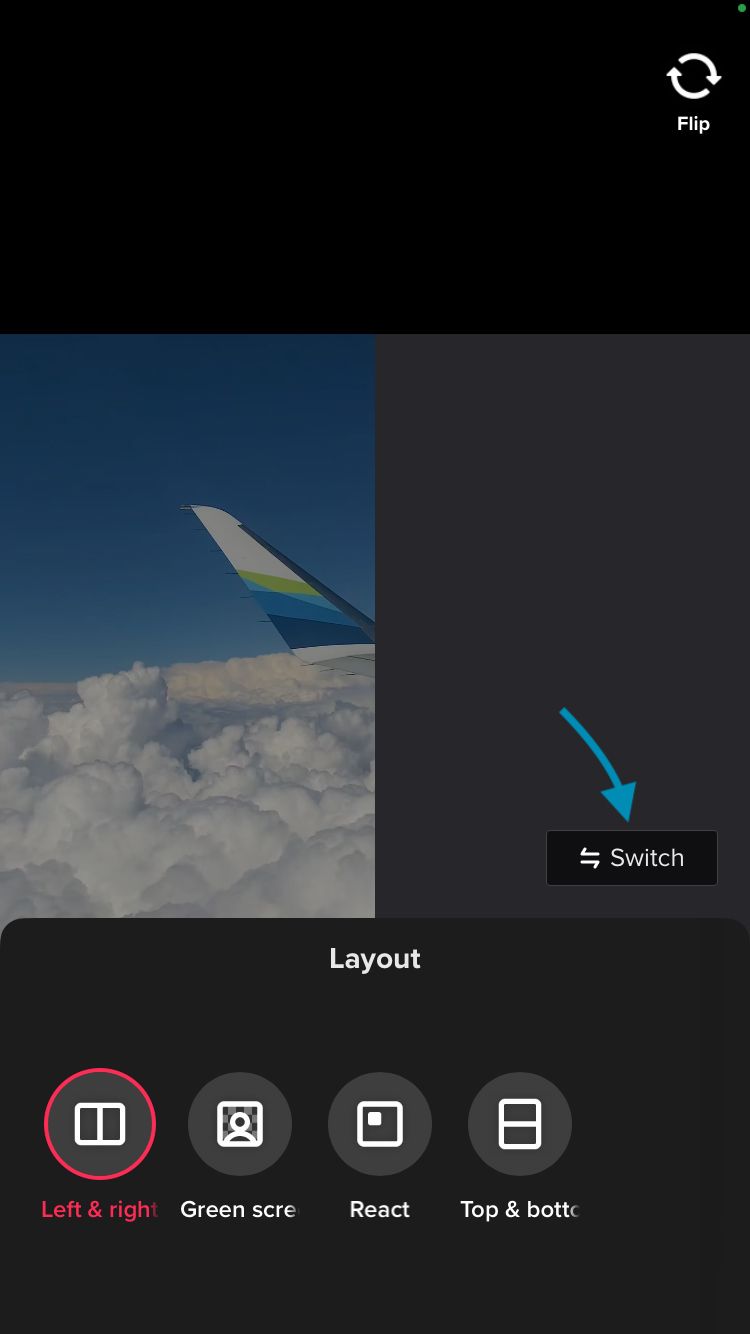 Let's look at how brands use the Duet feature and how you can replicate the examples below…
1. Create videos for people to Duet with
Anyone can create a video with the intention for others to 'Duet' with it. This is particularly common with music-related TikTok videos. Popular examples include singing a verse in a song while leaving space for another creator to sing the chorus, or singing a harmony leaving the melody for the other creator.
Although popular with vocalists, duets don't have to be solely for the musically gifted. TikToker @thewhiteboardpy coaches the English language. Several of the TikTok videos shared on this account are created with the intention that viewers will Duet with them.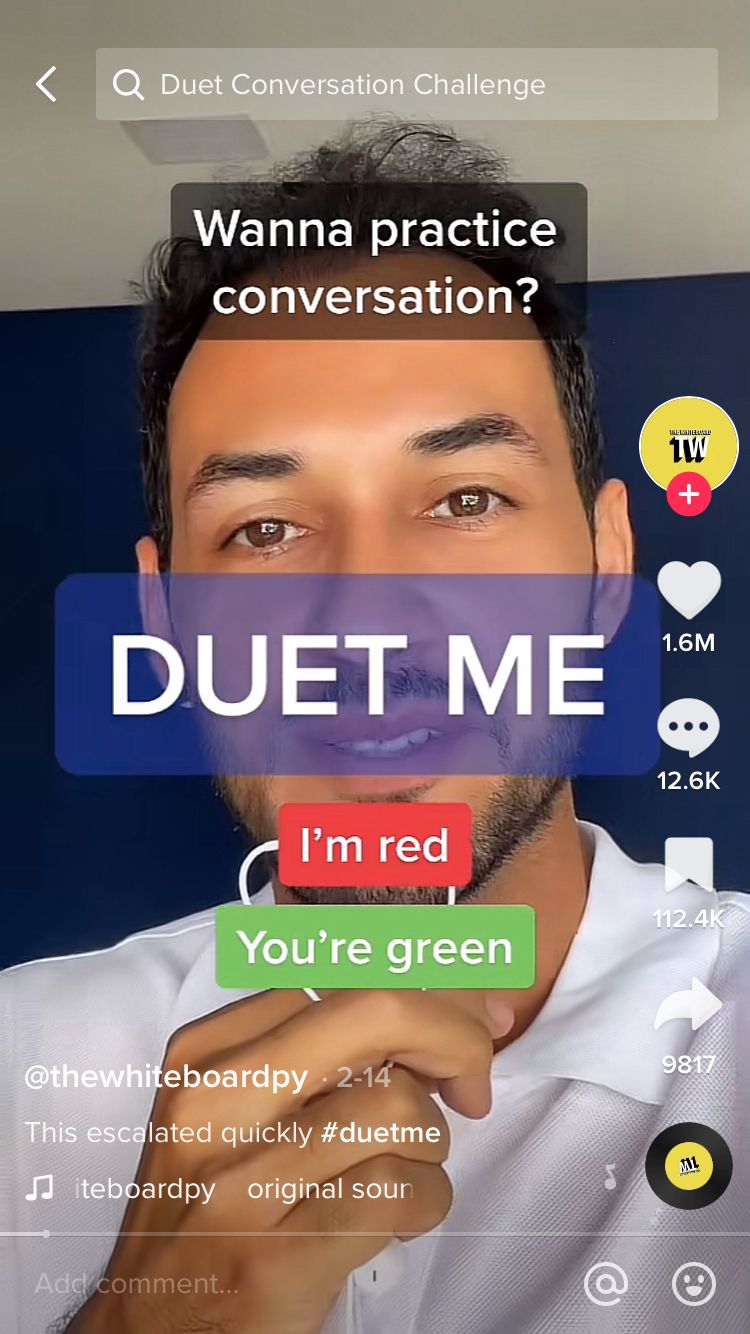 In these videos, viewers have the opportunity to practise the English language through realistic conversations. To create a two-way conversation, @thewhiteboardpy creates a script where the person adding to the Duet says the words in green, while the original creator only says the words in red. There comes a point in language learning where role-play style learning has to beat repetition in a regular language learning app.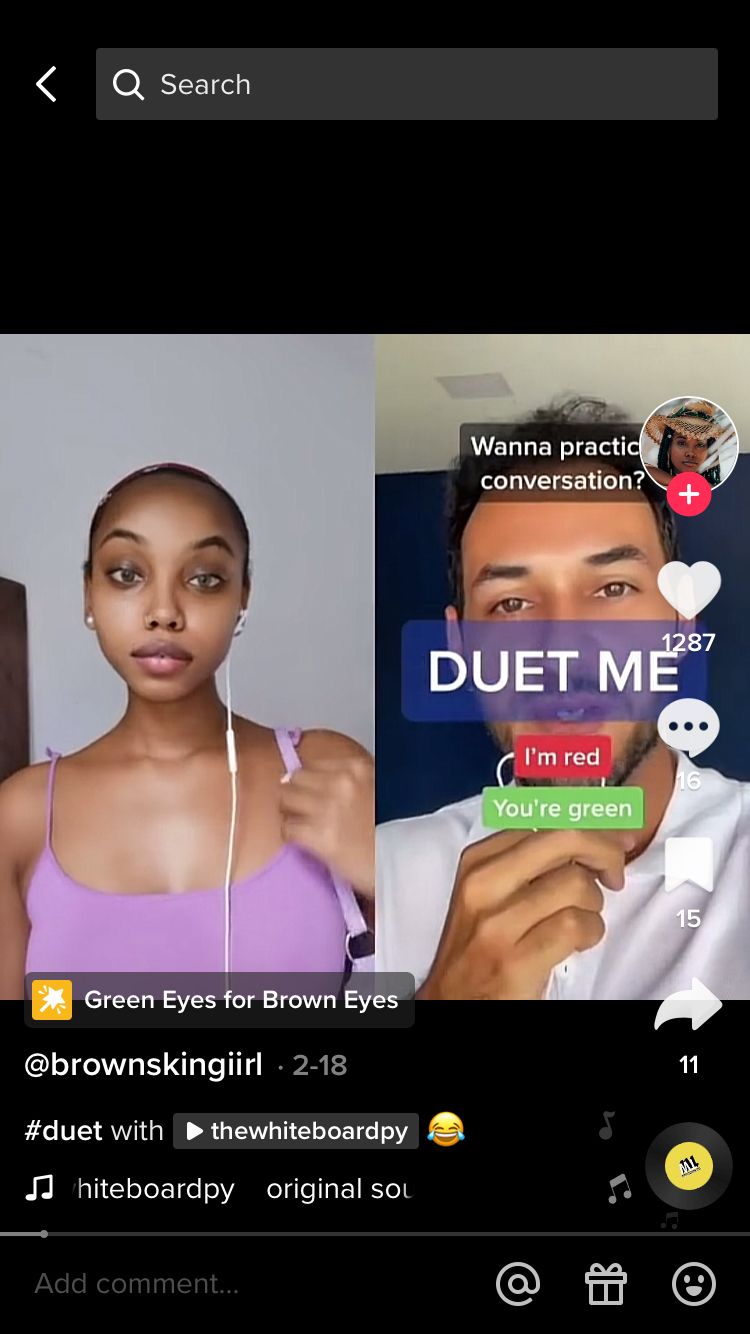 When another account creates a Duet with your original video, your account automatically gets tagged in the description of the Duet, which can result in an avalanche of impressions, reach and engagement. With several million views on the pinned posts of the original creator, duets are clearly worth adding to a brand TikTok strategy.
Allow others to Duet with your videos
If you choose to add videos that others can Duet with, here's how to make sure this feature works on your profile.
Your account has to be public to allow other people to Duet with your videos.
To change your account from private to public:
Open the TikTok app and head to your profile by tapping the 'Profile' icon in the navigation bar at the bottom of the screen.
Tap the 3 bar menu in the top right-hand corner.
Select 'Settings and privacy'.
Tap 'Privacy'.
Toggle 'Private account' off.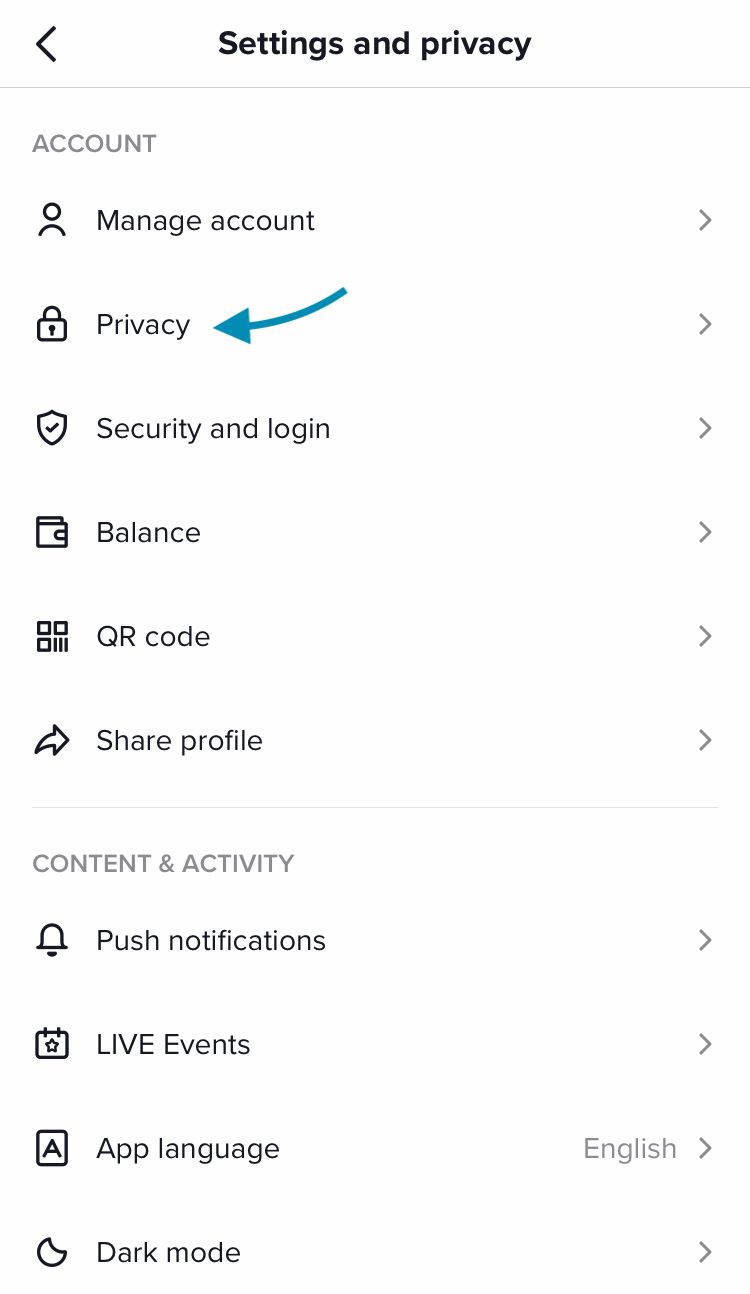 Make sure your profile settings allow everyone to Duet with your TikTok videos:
Head to your profile and tap the 3 bar menu in the top right-hand corner.
Select 'Settings and privacy'.
Tap 'Privacy'.
Scroll down and tap 'Duet' which is located under 'Safety'.
Select 'Everyone'.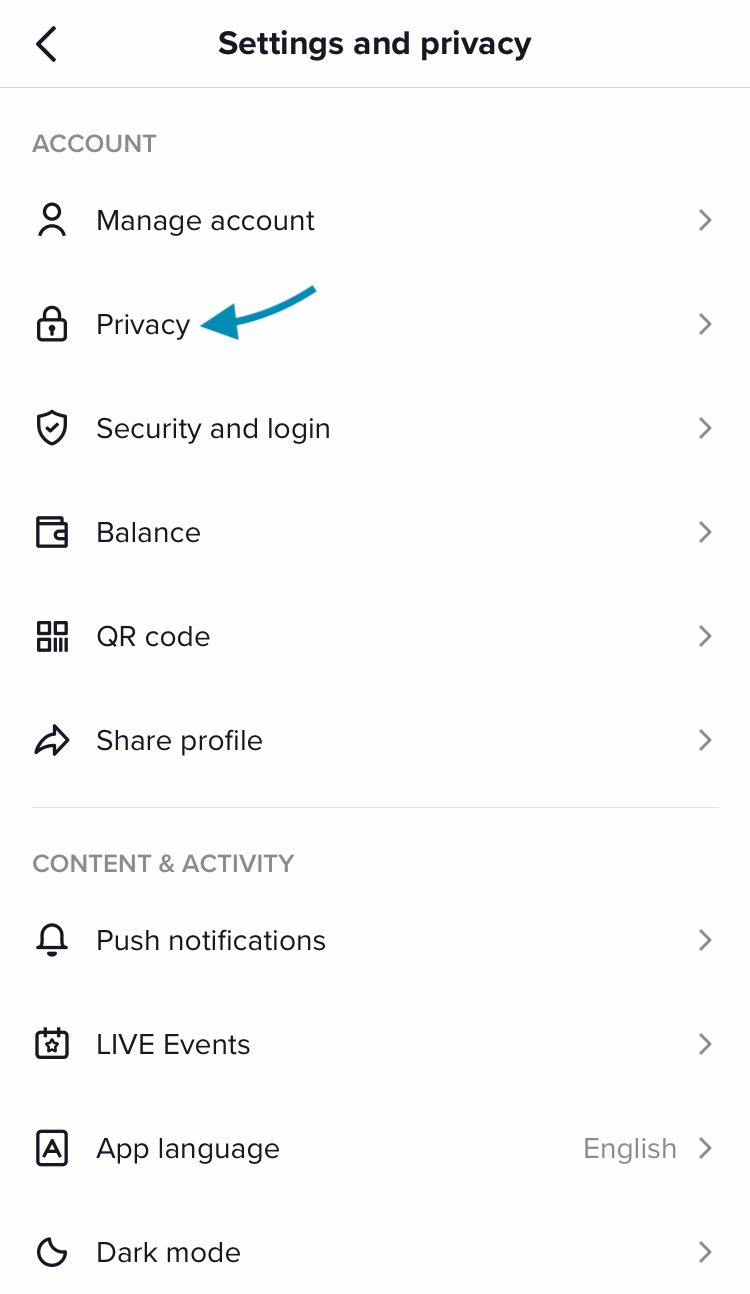 When creating a TikTok video, make sure the 'Allow Duet' option is toggled on.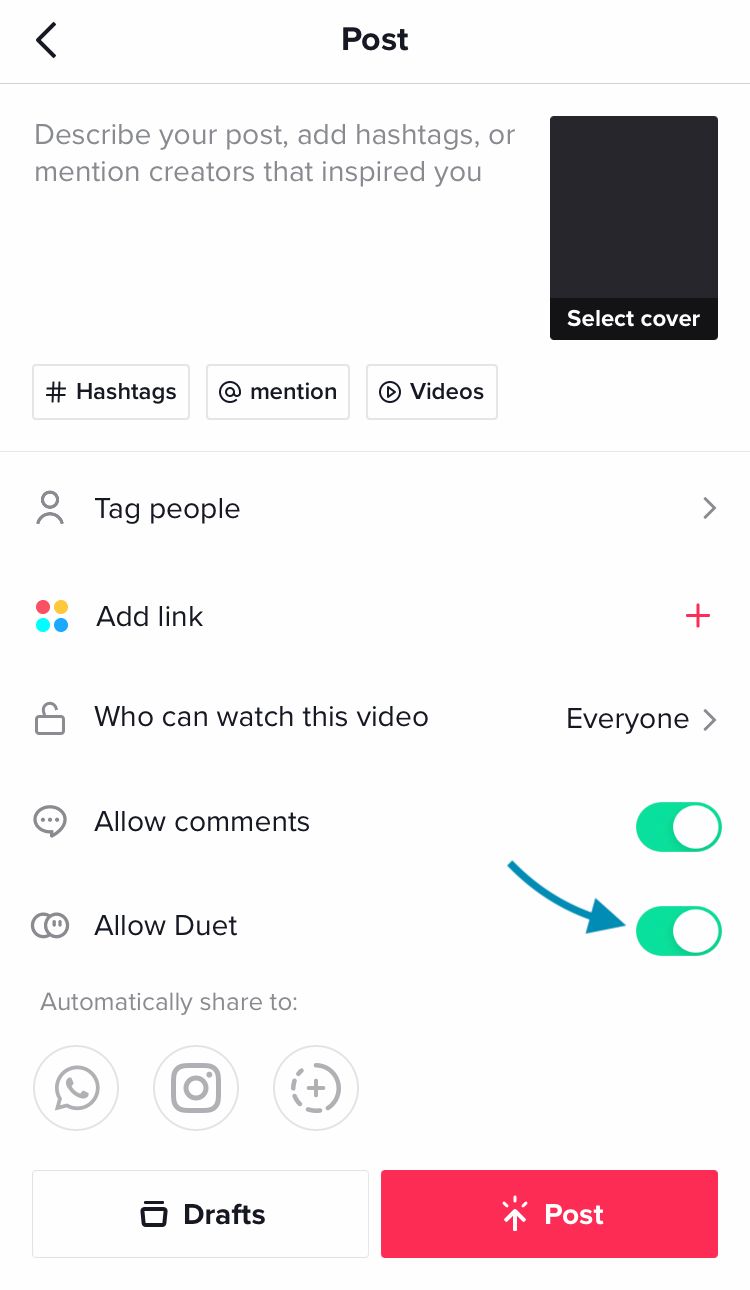 If you want to let people Duet with a TikTok that is already published:
Select and view a specific TikTok video on your profile.
Tap the 3 dot menu in the bar on the right-hand side.
Scroll through the options at the very bottom of the screen and tap 'Privacy settings'.
Toggle 'Allow Duet' on.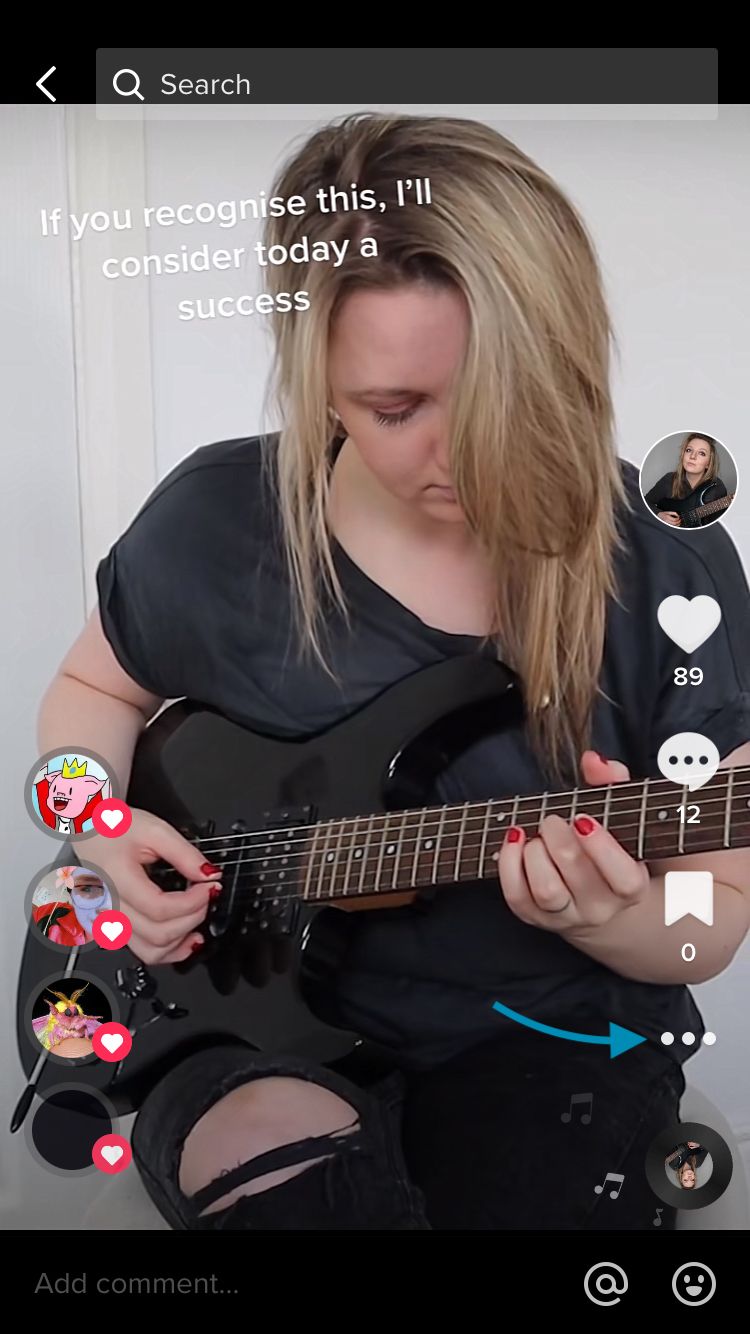 2. Team up to create a challenge
Competitions are a creator's delight, so why not collaborate with an influencer, public figure or another brand to supercharge your efforts? Duets are perfect for getting viewers actively interacting and sharing your message with their followers. You can even include your product as part of the challenge! This is what @jif did when teaming up with rapper @ladacrisdtp to create the #JifRapChallenge.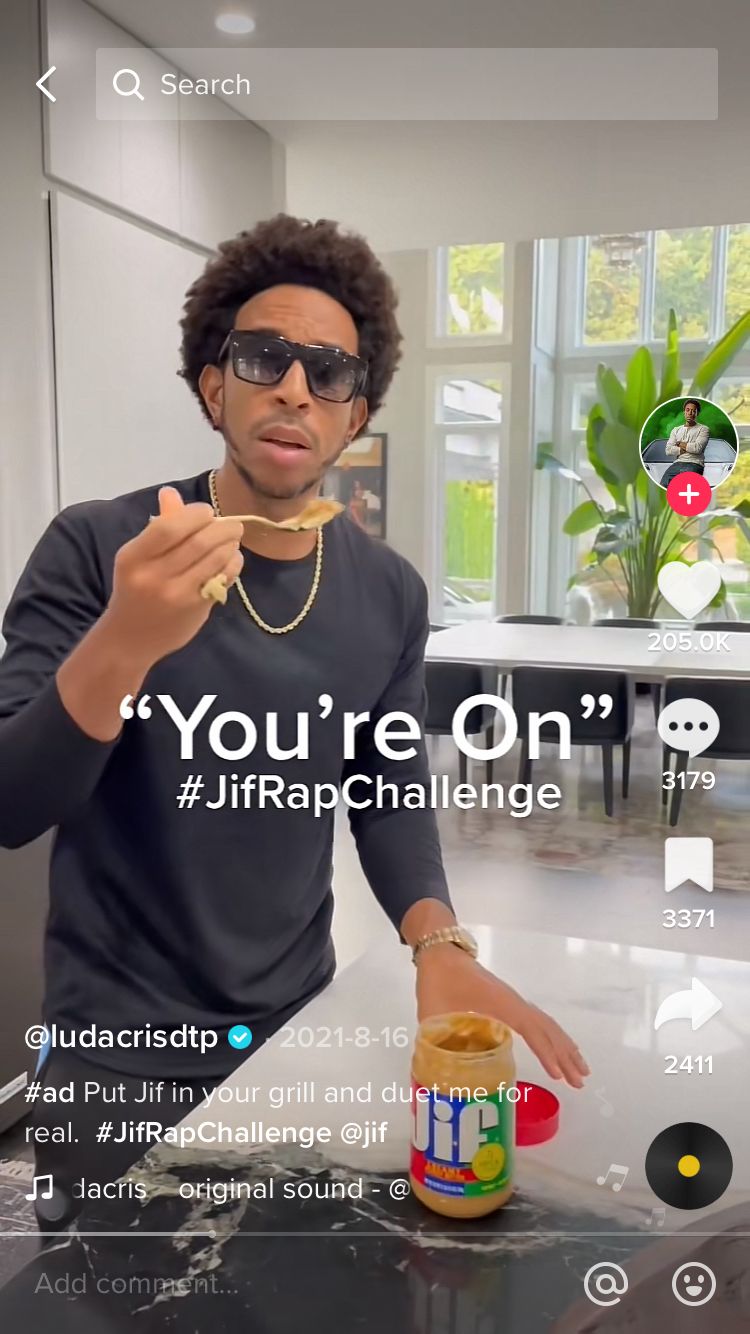 The challenge encouraged the viewer to rap with a mouthful of Jif peanut butter in their mouth. In the original clip, Ludacris briefly chats about his love of Jif peanut butter, before rapping with a mouthful of the nutty deliciousness and inviting TikTokers to do the same. There is space included for a second rap verse and it was published on the @ludacrisdtp TikTok account, tagging in @jif and using the hashtag #ad as well as #JifRapChallenge created specifically for TikTok videos related to this Duet.
3. Share duets to your profile
Continuing on from the previous example, @jif shared some of its favourite videos of duets created for the #JifRapChallenge to its own TikTok profile. This is a great way to share some love for the support of the brand while encouraging more user-generated content.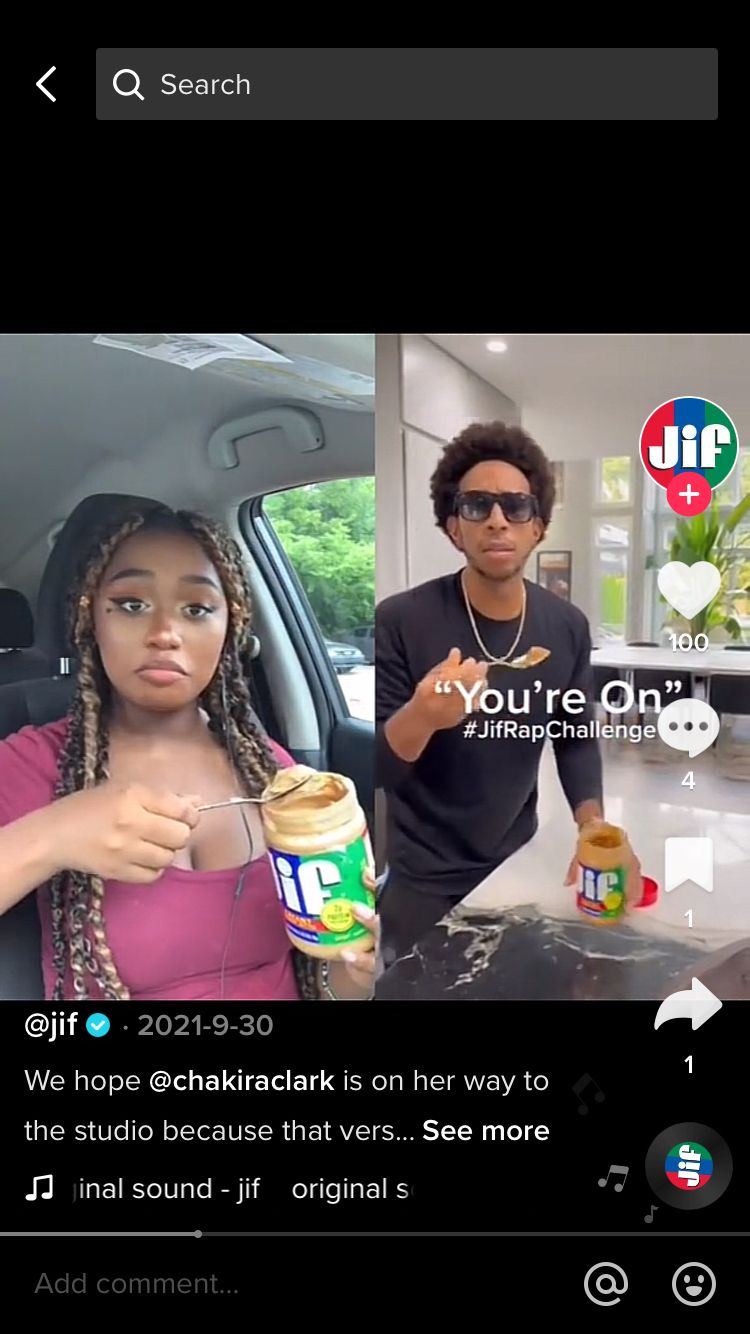 Save and publish a duet to your profile
To publish a Duet to your profile, first save it to your phone:
View the TikTok video you want to share.
Select the share arrow from the options on the right-hand side of the screen. (Alternatively, tap and hold anywhere on the TikTok video until a menu pops up).
Tap 'Save video'.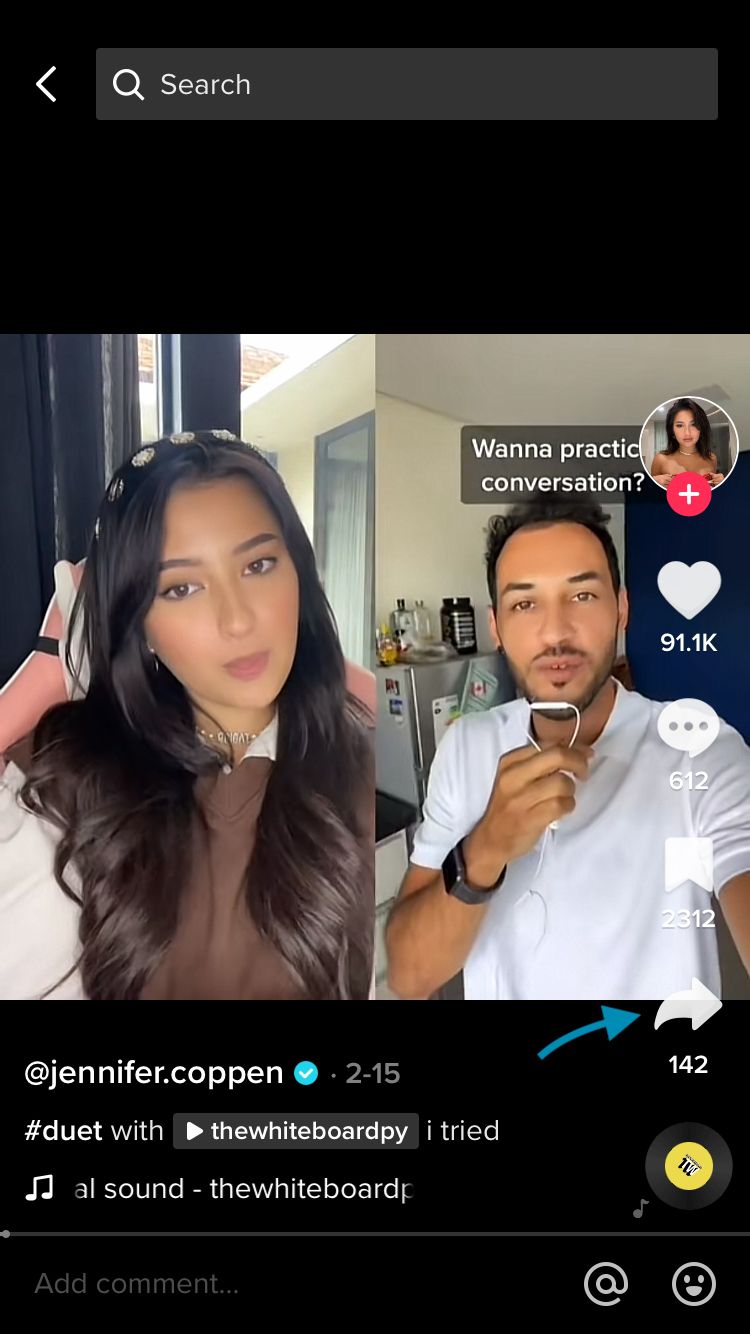 4. Head back to your home feed or TikTok profile and tap 'Post' located in the bottom navigation bar.
5. Use the upload option for creating your TikTok video.
6. Select the Duet you've saved to your camera roll.
7. Continue editing as desired, then publish the post.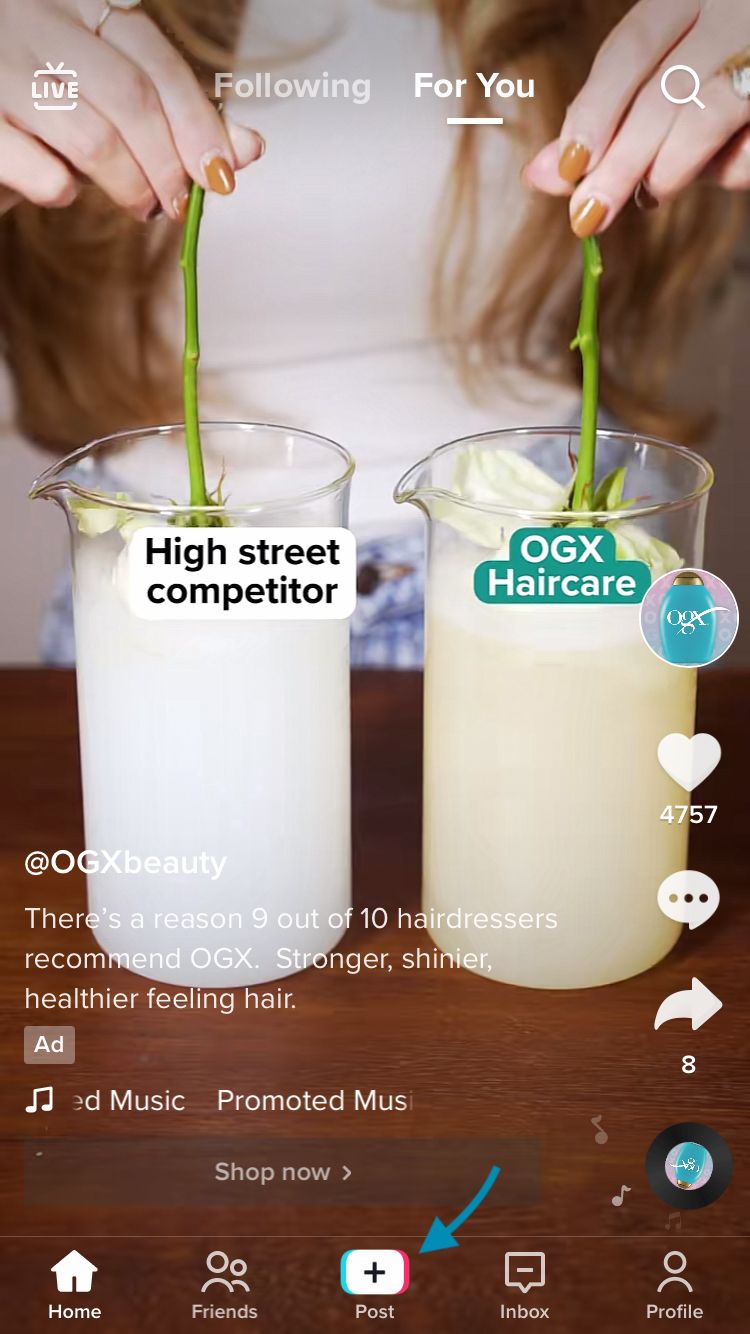 4. Duet with other brands

Creating duets as reactions to other brands is a safe bet as well as a fun way to interact with recognisable names. This is something @aldiuk has leaned into leading to duets with @ryanair, @mandsgainsborough and @prettylittlething.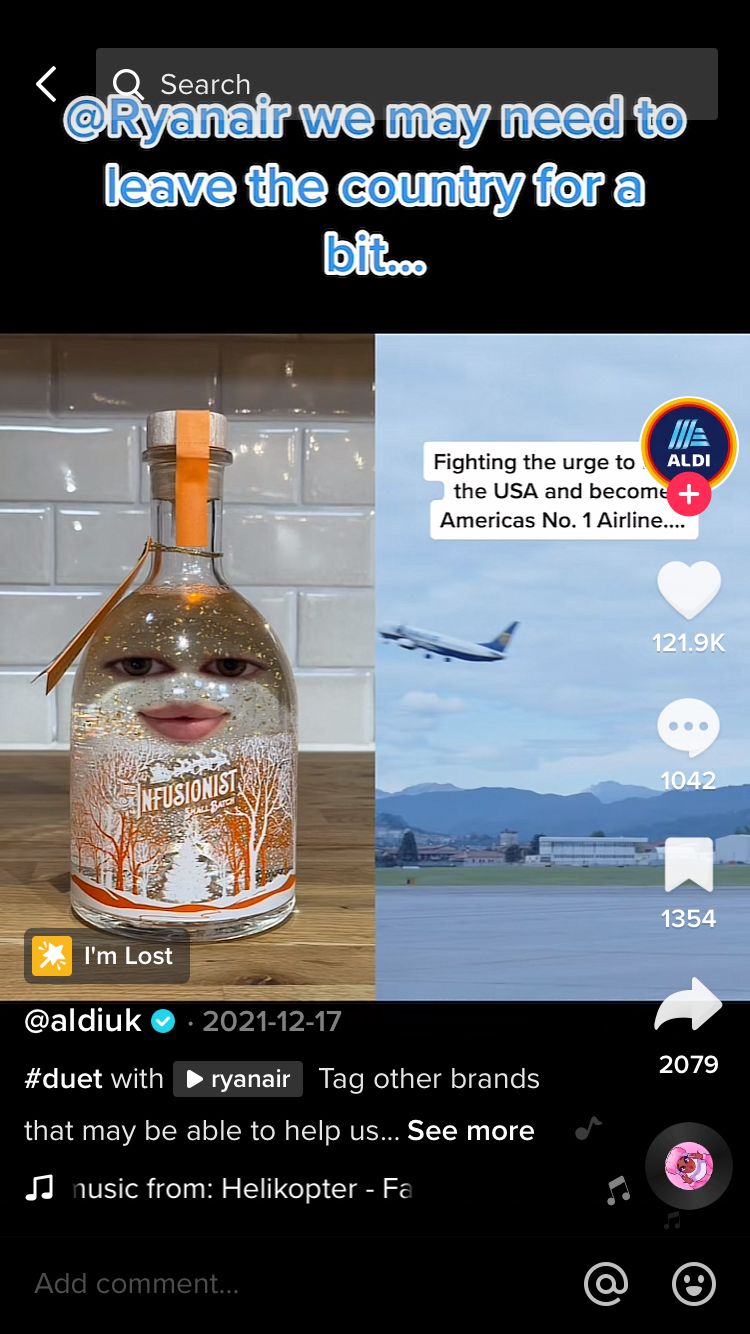 Aldi sticks to making duets with other big brand's TikTok videos which is a classy move. Some creators don't like brands piggybacking off the little guy's content to sell products, as made abundantly clear by @noble_son in this Duet.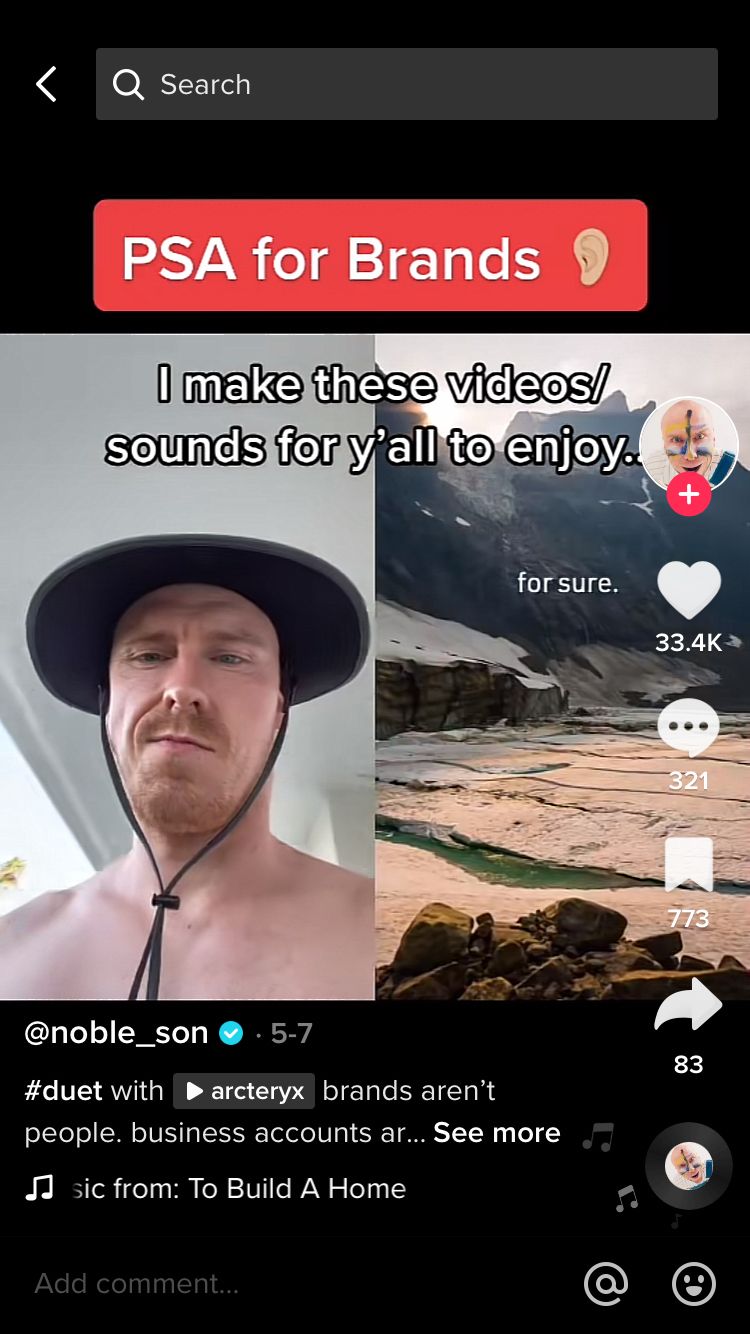 How to create a Duet
To use another account's video to create a Duet:
View the specific TikTok video you wish to Duet with.
Select the share arrow from the options on the right-hand side of the screen.
Tap 'Duet'. You will be automatically taken to a screen to create your Duet video alongside the chosen clip.
4. Choose how you want the Duet to be arranged on the screen using the 'Layout' option from the options on the right-hand side of the screen. Additionally, use the other options to toggle the microphone on/off, flip between the front and back cameras, add a filter etc.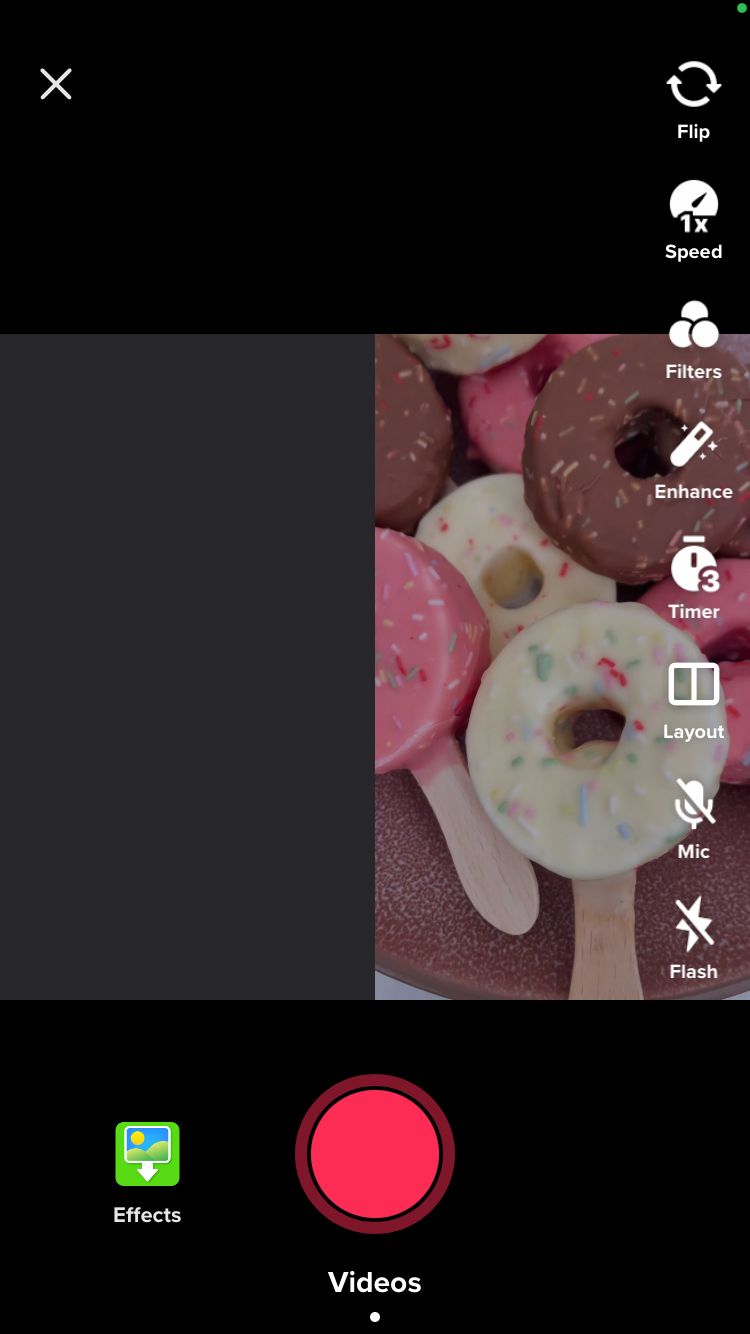 5. Record your video clip. The other video will play while your record.
6. Edit your TikTok using the options on the right-hand side of the screen.
7. Choose to 'Post to Story' or hit 'Next' to continue.
8. Customise your post options before publishing the post. TikTok automatically adds '#duet' alongside tagging the original creator in the post description.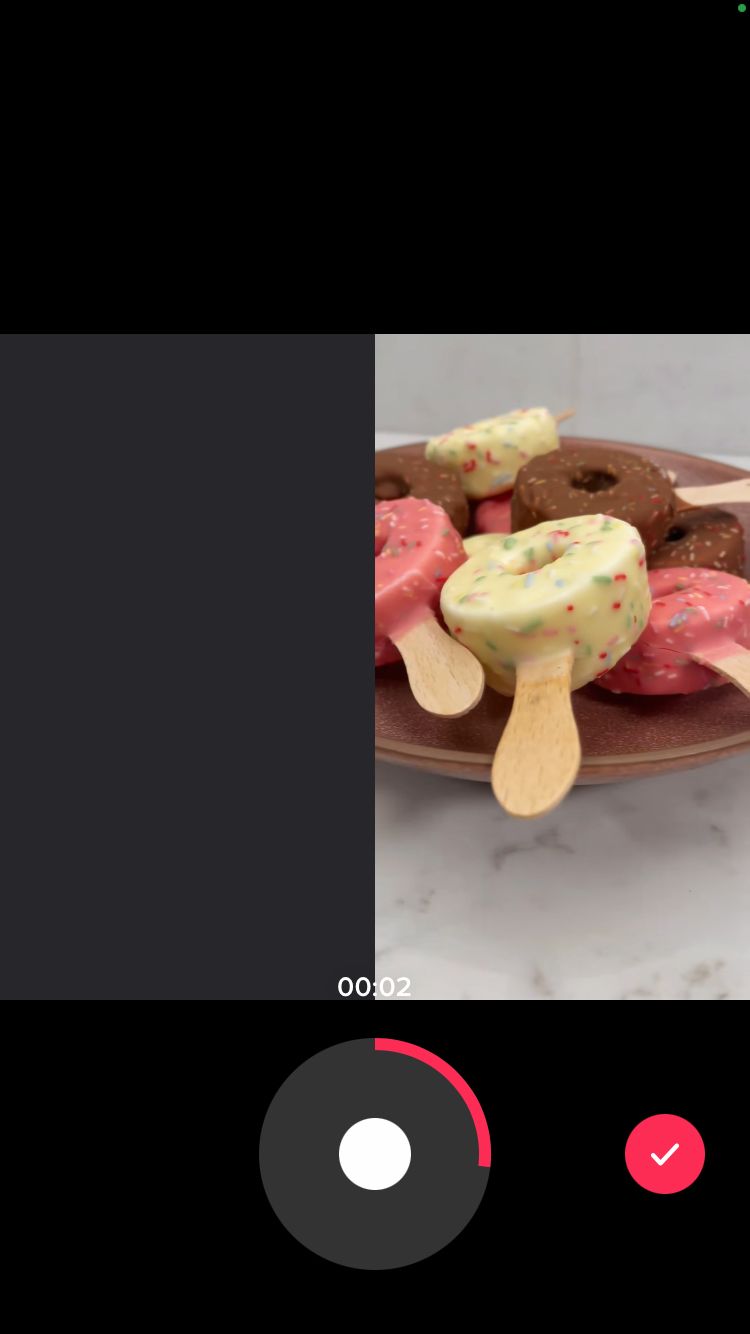 You can Duet with any post that allows it and you can even Duet with a Duet!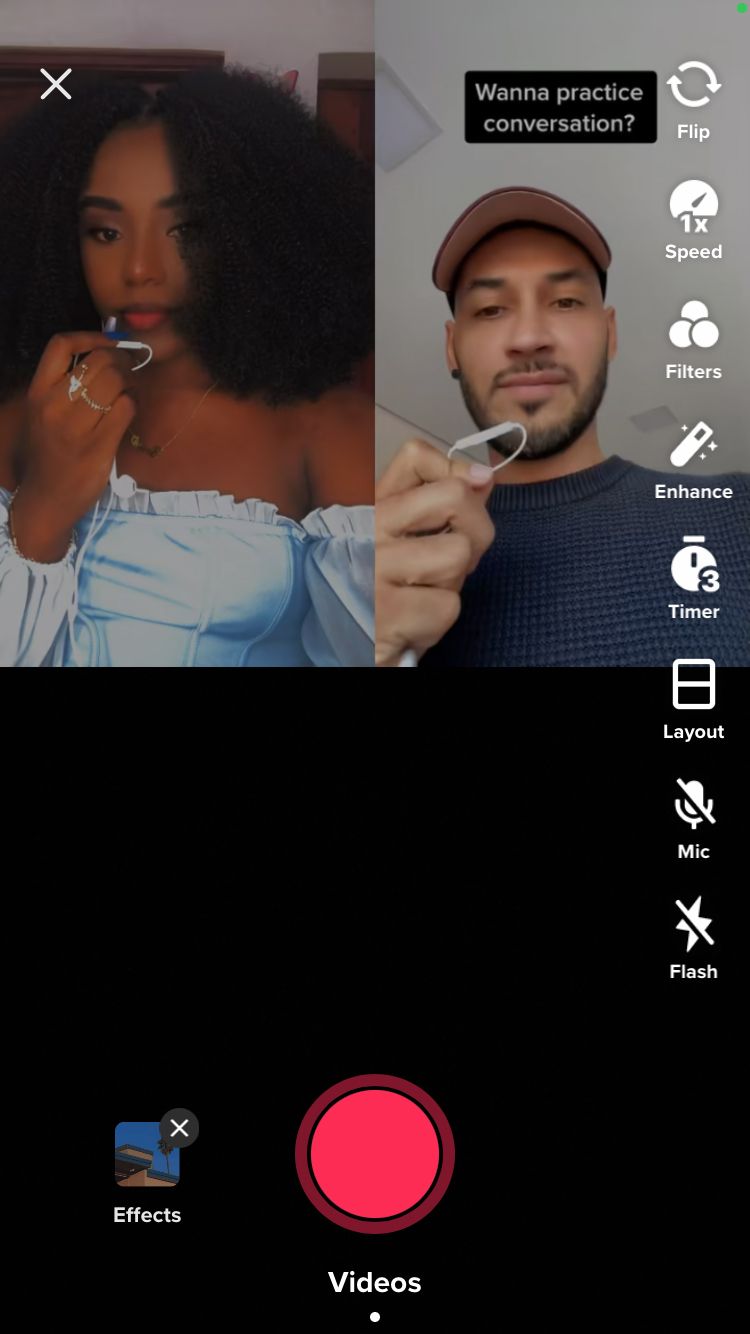 We hope this gives you the confidence to dive head-first into this beautifully unique TikTok feature. Looking to grow your business on TikTok? Head over to Minter.io for all the social media analytics you need to take your business from surviving to thriving online. Check it out today!
---
Track what's working for your business on TikTok.
Try Minter.io!→