How Brands Use Instagram Stories To Boost Business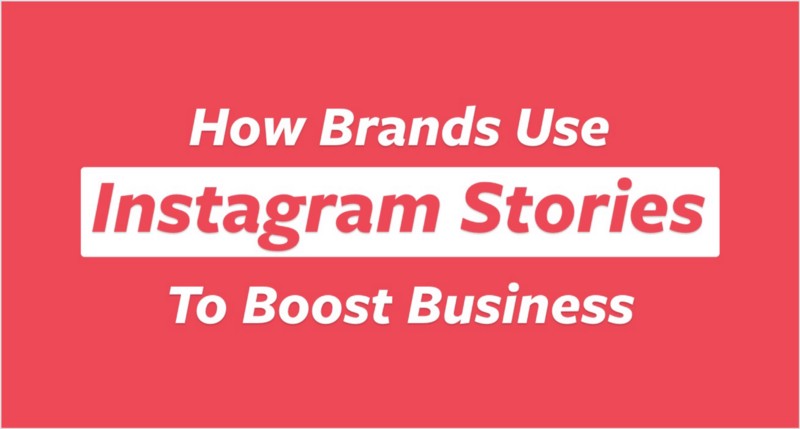 The Instagram Stories feature rolled out in August 2016 as Instagram's answer to Snapchat. It allows users to create or upload temporary publications which are viewable for 24 hours, before being archived. Instagram Stories is a powerful feature which has given brands a space to share with perceived authenticity, while the temporary element allows for a more varied, somewhat relaxed approach to content sharing. Furthermore, archived content can be recycled through sharing again, adding to a highlight, or through the relatively new 'Memories' option (similar to Facebook Memories).
Since its birth, Instagram Stories has been developed to roll out several features for content customisation. Brands now have the option to include music, hashtags, mentions, geotags, polls, questions, stickers, feature products, add external links and more. Much like the social media platforms themselves, brands are finding more and more inventive ways of keeping the attention of their customers. With so many ways to vary Instagram Stories content, how are brands using Instagram Stories to their advantage?
We have compiled some of the clever ways brands are using Instagram Stories, so that you can apply your favourites to your own brand's social media strategy.
Market Research
Market research is the act of gathering information about consumer needs and preferences. Instagram Stories is a brilliant tool for gaining customer feedback, queries and opinions. Creating polls or posing questions gives your brand direct conversation with followers, allowing them to feel heard. Responding to polls and questions also gives your brand an opportunity to share expertise, build community and trust, humanise your brand, and gain information about product preferences and frequently asked questions.
NYX Cosmetics took the opportunity of a photoshoot with Nam Vo to do an Instagram takeover. This is when an influencer or public figure is invited to 'take the floor' as it were and speak to your followers. They used the questions feature in Instagram Stories, which allowed them to feature their own products while answering viewer questions.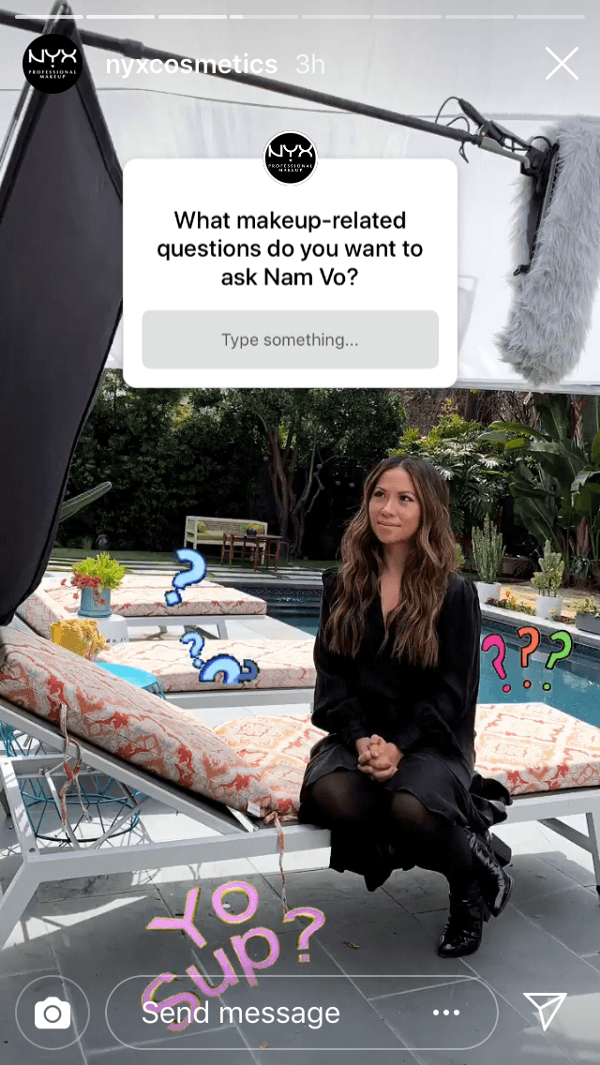 Humanise Your Brand
The expiration of Instagram Stories encourages brands to be a little less formal, which builds trust through authenticity. Using fun additions such as stickers, gifs, music and countdowns can develop a deeper level of connection between the brand and consumer. Brands also use Instagram Stories to give names, faces and character to otherwise 'faceless' corporate business profiles.
Here is an example of Loreal Pro using Instagram Stories in an informal fashion. Choosing to document an event as it happens shows authenticity, while using mentions and hashtags across several Instagram Stories posts can boost reach and increase sharing opportunities.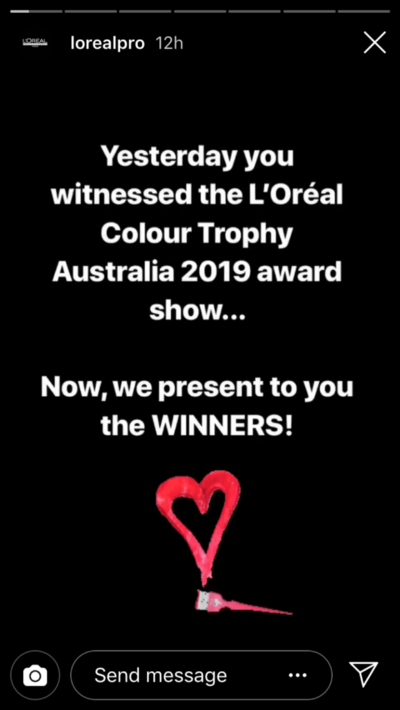 Here are some of the ways you can humanise your brand:
Sharing footage of events as they occur
Sharing behind the scenes content
Storytelling
Interviewing colleagues
Promote Products
Instagram Stories allows brands to attach a direct link to an external web page. This makes it the perfect place to promote products or services and share new lines. If you have a business account with over 10,000 followers, or have created an advert through Facebook's Ad Manager to be displayed on Instagram Stories, you can attach a link to your Instagram Stories post. This gives the viewer the to option to 'Swipe Up' which will open a link of your choice.
The clothing and lifestyle brand P&Co have cleverly crafted a cohesive product promotion strategy across their Instagram Stories and their main account content, tying it all together neatly with a competition.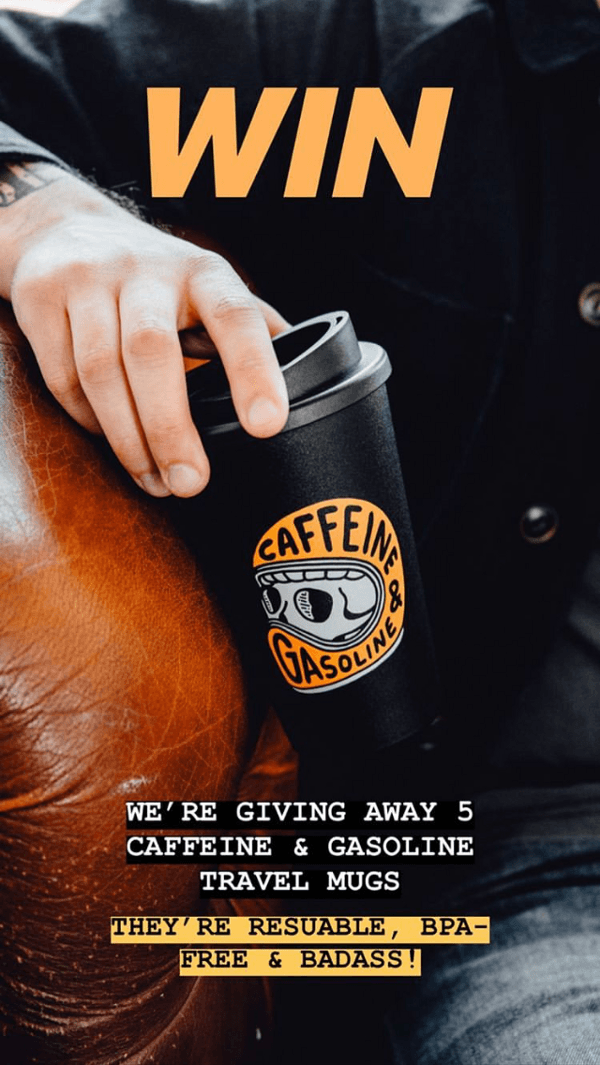 Notice how P&Co used a competition to grow their followers, reach and brand awareness. They also added the 'Swipe Up' link to drive traffic to their website, and were still able to shout about their product in a professional and effective way.
In addition to this, P&Co tied everything together with a post on their page, which has their product featured. Using Instagram Stories in conjunction with feed posts is an effective way to increase the likelihood of sales and brand awareness.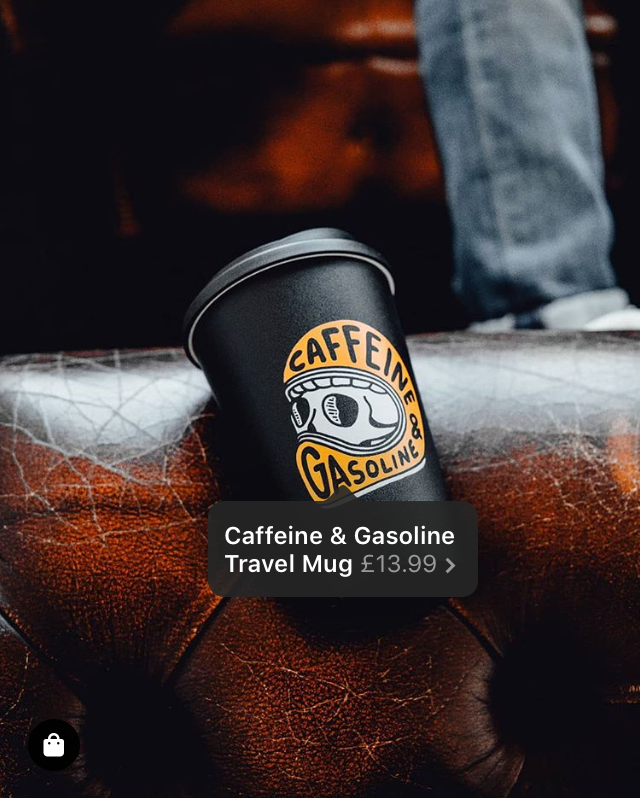 Another way to promote products in Instagram Stories is to create an advert. This should be done in Facebook Ads Manager and it allows you to reach a targeted audience.
Share Your Brand Through Usable Imagery
Creating interactive, shareable or useable content is an inventive way to connect with your followers, grow interest around your brand and stay in the consumer's mind a lot longer.
Some brands opt for creating fun, fillable questionnaires or 'would you rather' tick box templates for followers to add stickers to and share on their own Instagram Stories. With these being easy to copy, fun to complete, and usually featuring the Instagram handle of the brand, this approach encourages the creation of shareable user-generated content, which is an effective way to get a lot from a humble Stories post.
Another example of usable imagery is the creation of stunning phone wallpaper imagery. While some opt for adding branding to the images, others (like the example below) simply share beautiful imagery which the viewer will want to use as their phone wallpaper. Then every time the viewer uses their phone, they are reminded of the brand. Additionally, when the user gets complimented on their phone wallpaper, they have an opportunity to talk about and share the brand.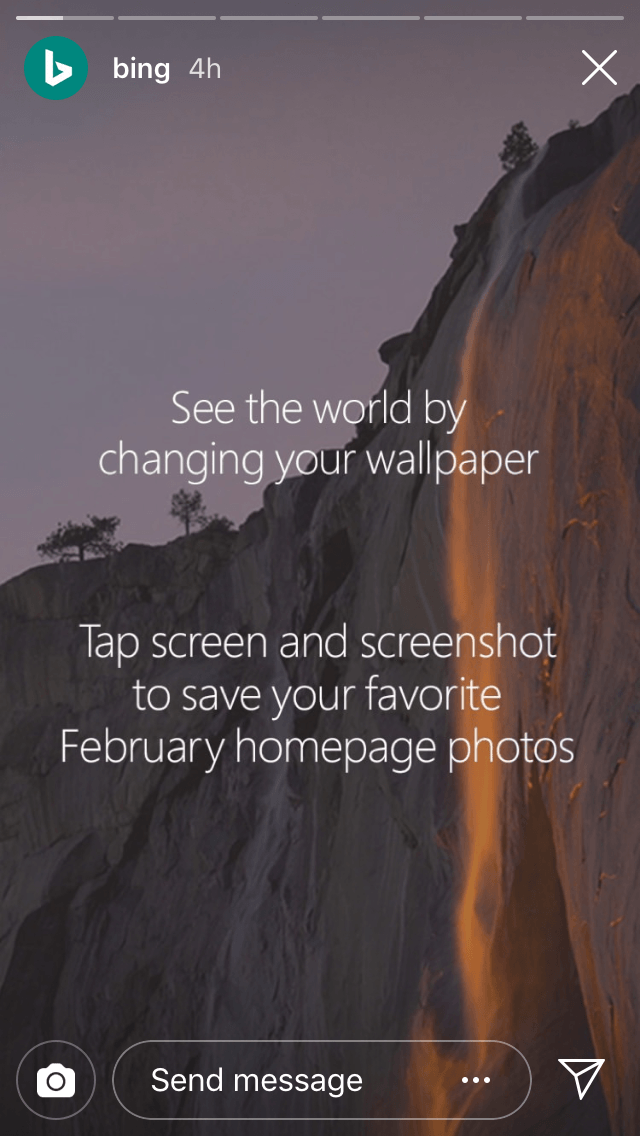 Announcements
Due to the expiration of Stories posts, this is the perfect place for brands to share announcements which will also expire, such as livestreams or 24 hour offers/deals. Nintendo gives us a great example of how Instagram Stories can provide a place to upload a poster, with all the relevant information, and a direct link to the web page viewers are being pointed to.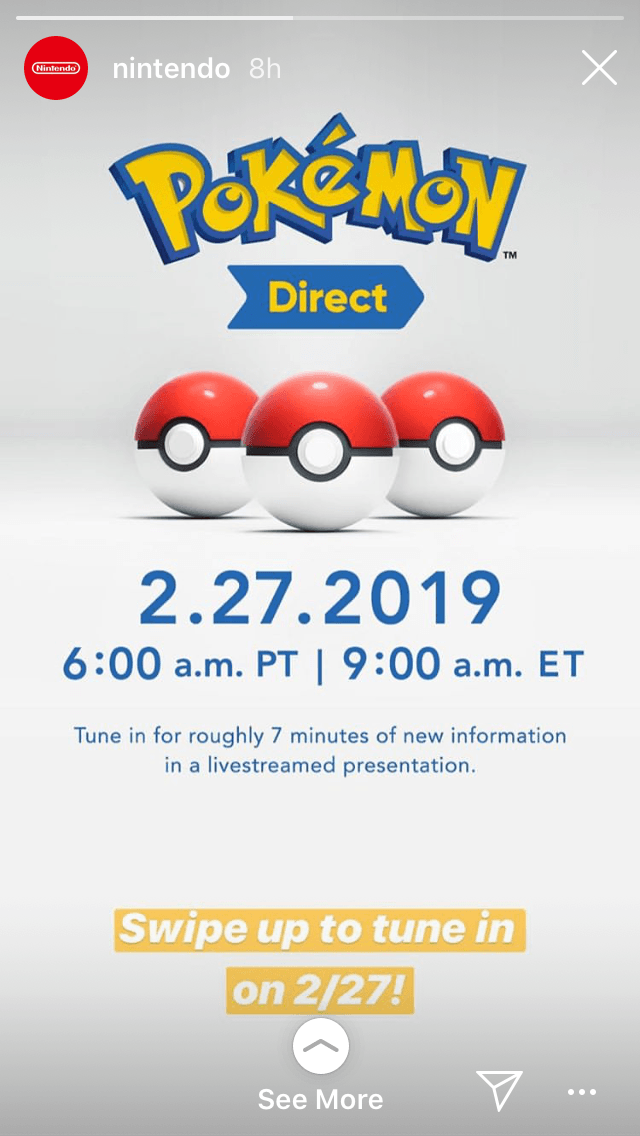 Give A Voice To Your Followers
Let's face it — who doesn't like to be acknowledged by a big company when they're sharing a photo of a product they love from a brand they rate?! Instagram Stories is the perfect place to share user-generated content of your products, through encouraging the use of a hashtag, so that you can find shareable content easily and show some love to your Instagram community.
This is exactly what McDonald's did with their limited edition Shamrock Shake. Using the hashtag #ShamrockShakeSZN and reinforcing the hashtag use through every Stories post, McDonald's developed a great string of user-generated content, while strengthening their community and growing excitement around the product.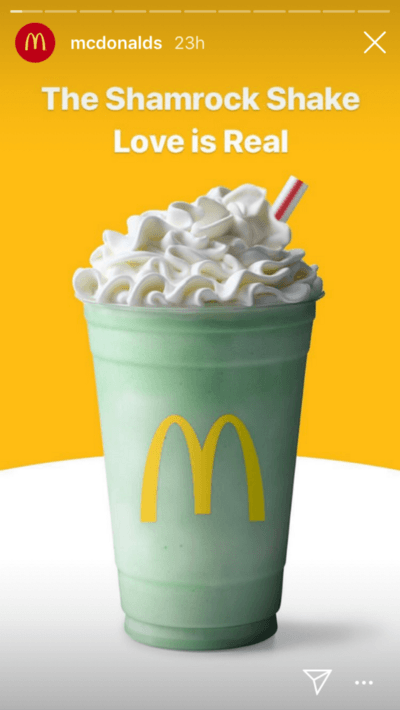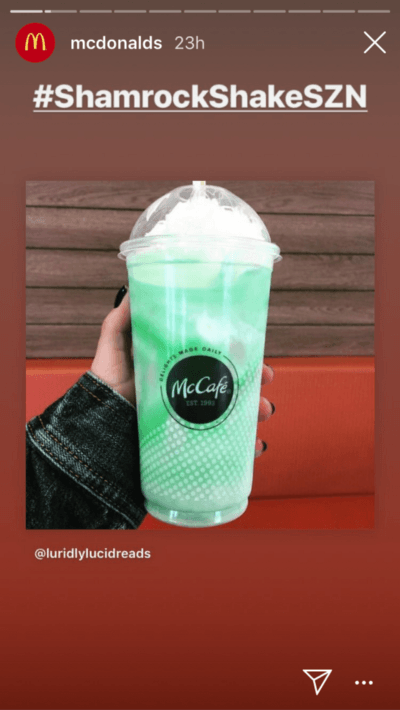 Think about encouraging conversation through inviting viewers to actively engage.
As you can see through the examples above, brands regularly combine a few of these techniques, either in the same Stories post or across a string of Stories posts with the same message. This is an effective way to reinforce themes and awareness, while making use of the features available.
We hope these examples have sparked your creativity with lots of interesting ways you can implement Instagram Stories into your social media marketing strategy. You can track your Instagram Stories, their reach rates, completion rates, full view rates and view the best times to post your Stories with Minter.io - the handy analytics tool that helps you get the most out of your brand on Instagram. Learn more here!