How Small Businesses Can Make A Big Impact On Instagram
It's easy to see how established brands and big companies can make a lot of money through marketing on Instagram; pouring big budgets into advertising, backed by their clout and reputation. But big businesses are not the only ones leveraging social media to build customer bases and promote products.
These three artist accounts prove that you don't have to have a big business to make an impact on Instagram…
Character Charts is an art Instagram account, linked to an Etsy shop, created by @desireenasim.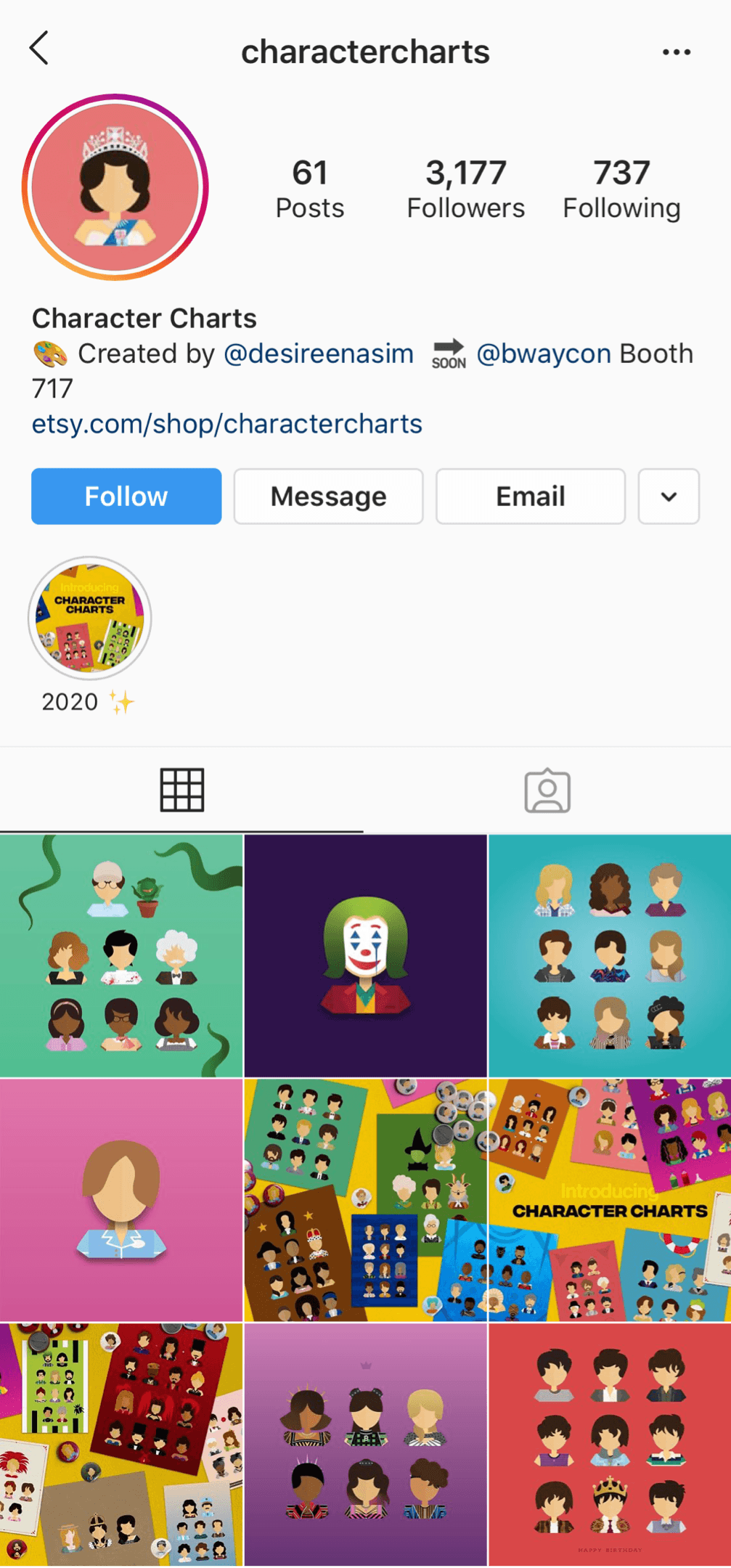 What gives it the edge?
This account is all about the quality of content, with a clear style not only on the main profile but on Stories posts and Highlights. Notice how clear and consistent the imagery is.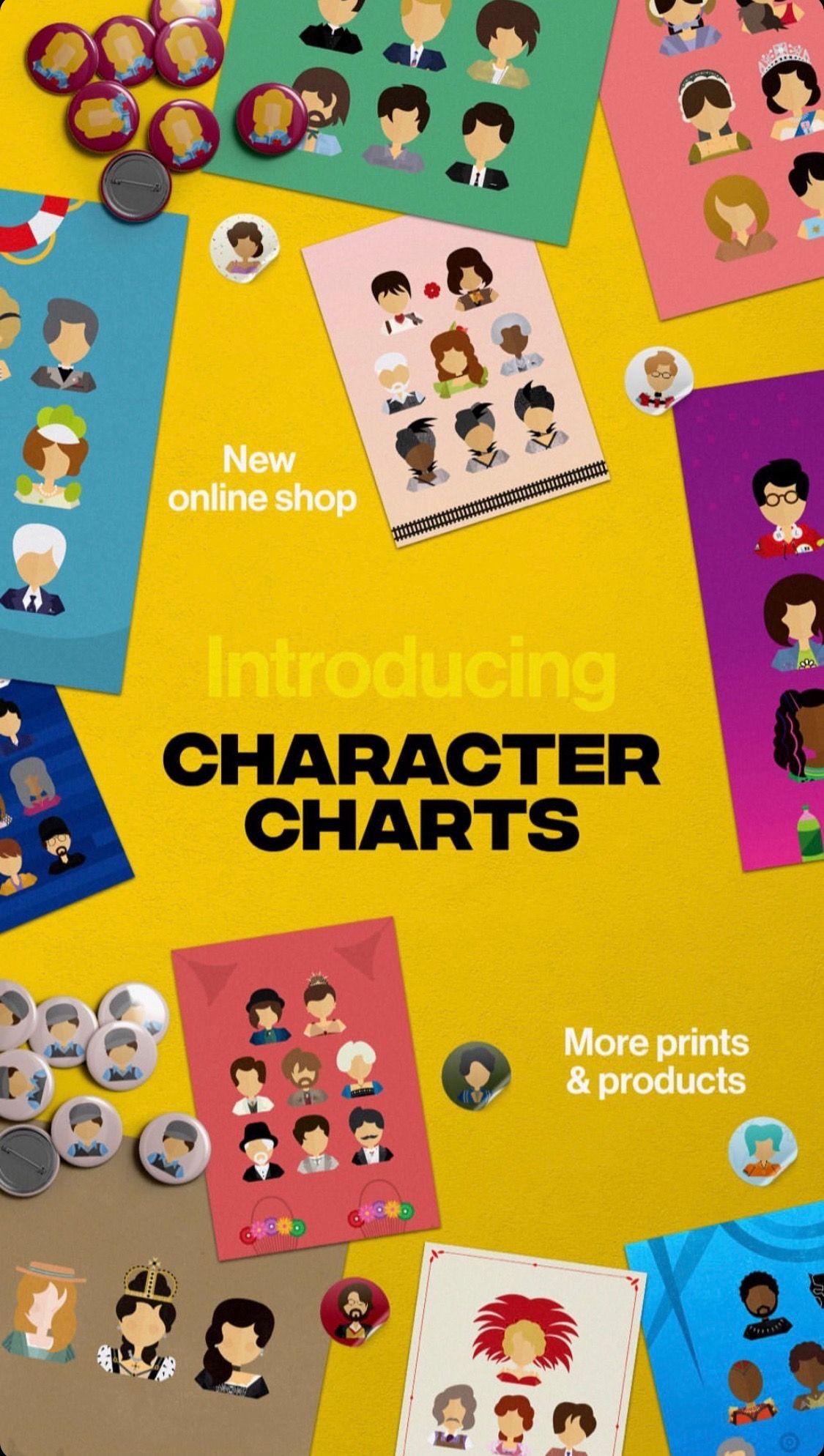 Check out how Character Charts has soaring likes and comments in comparison with similar accounts in their cohort, with this graph from Minter.io.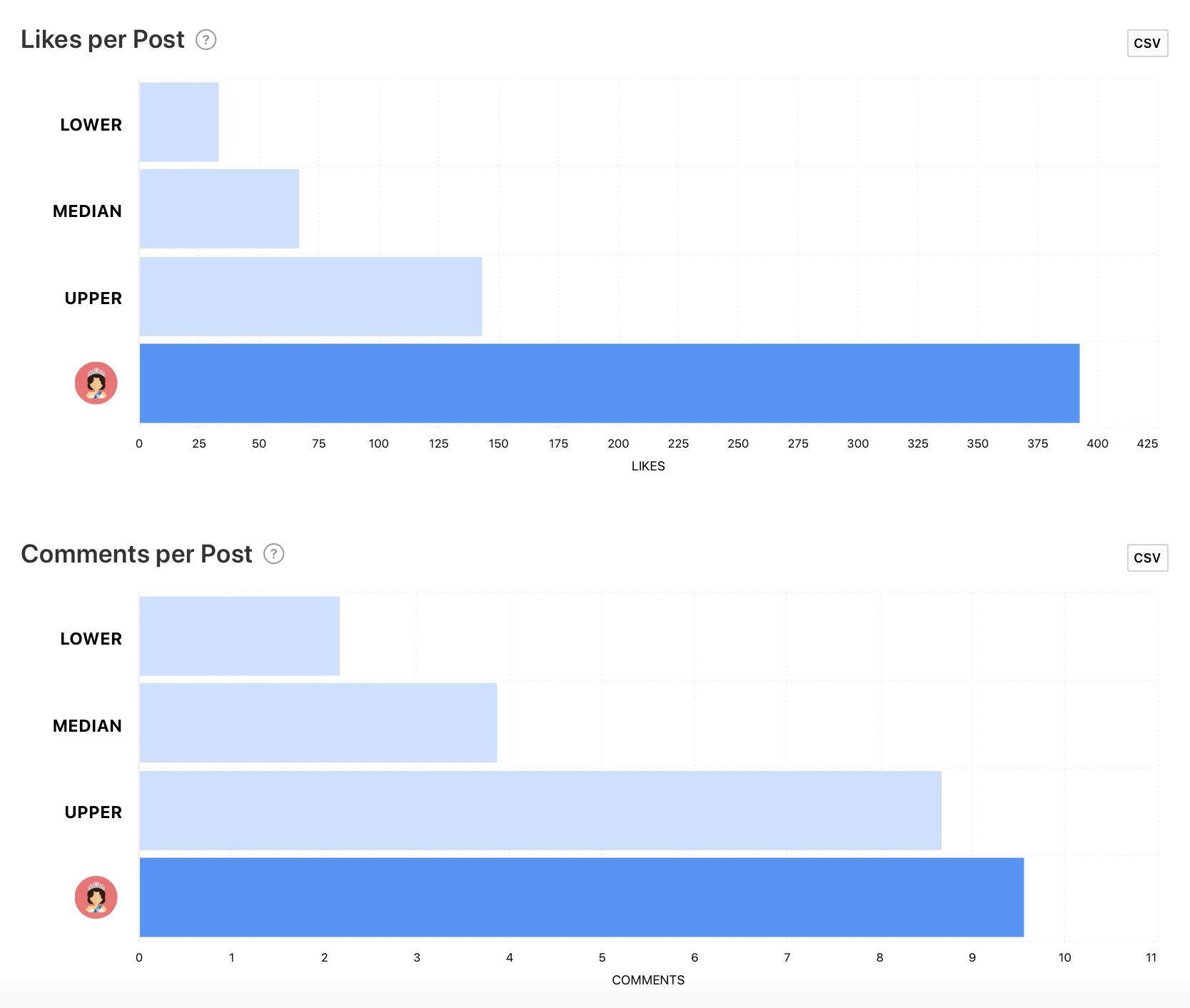 Arizona Explorers takes inspiration from the Arizona landscape to create merchandise and clothing.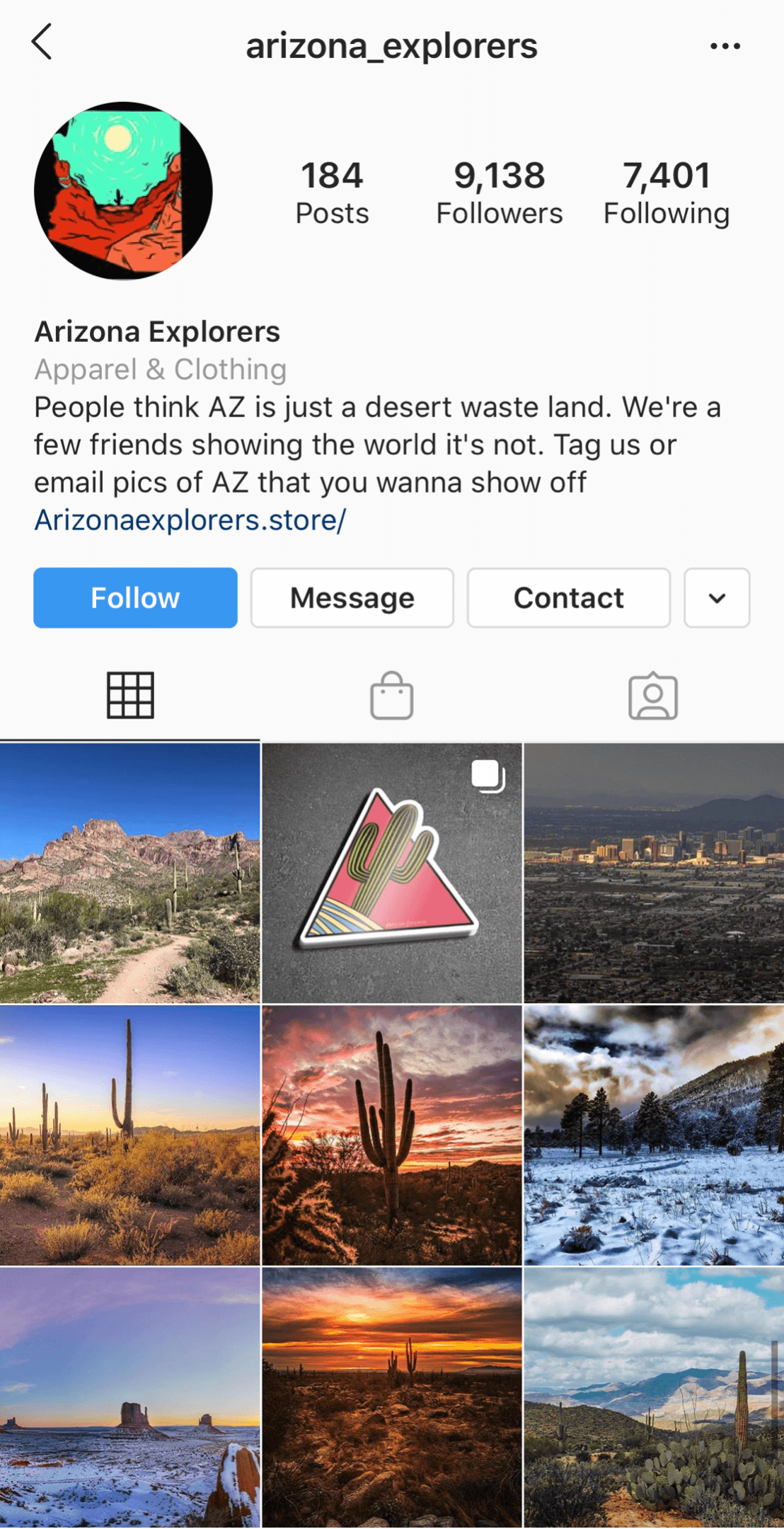 How are they utilising the platform?
Very cleverly, Arizona Explorers invites people to tag them in pictures of Arizona. This means their profile gets promoted on Instagram without spending any money, and it also gives them a wealth of imagery of Arizona to share on their own profile.

Additionally, not only do Arizona Explorers showcase the link to their website on their bio, they also integrate their items for sale directly on Instagram too.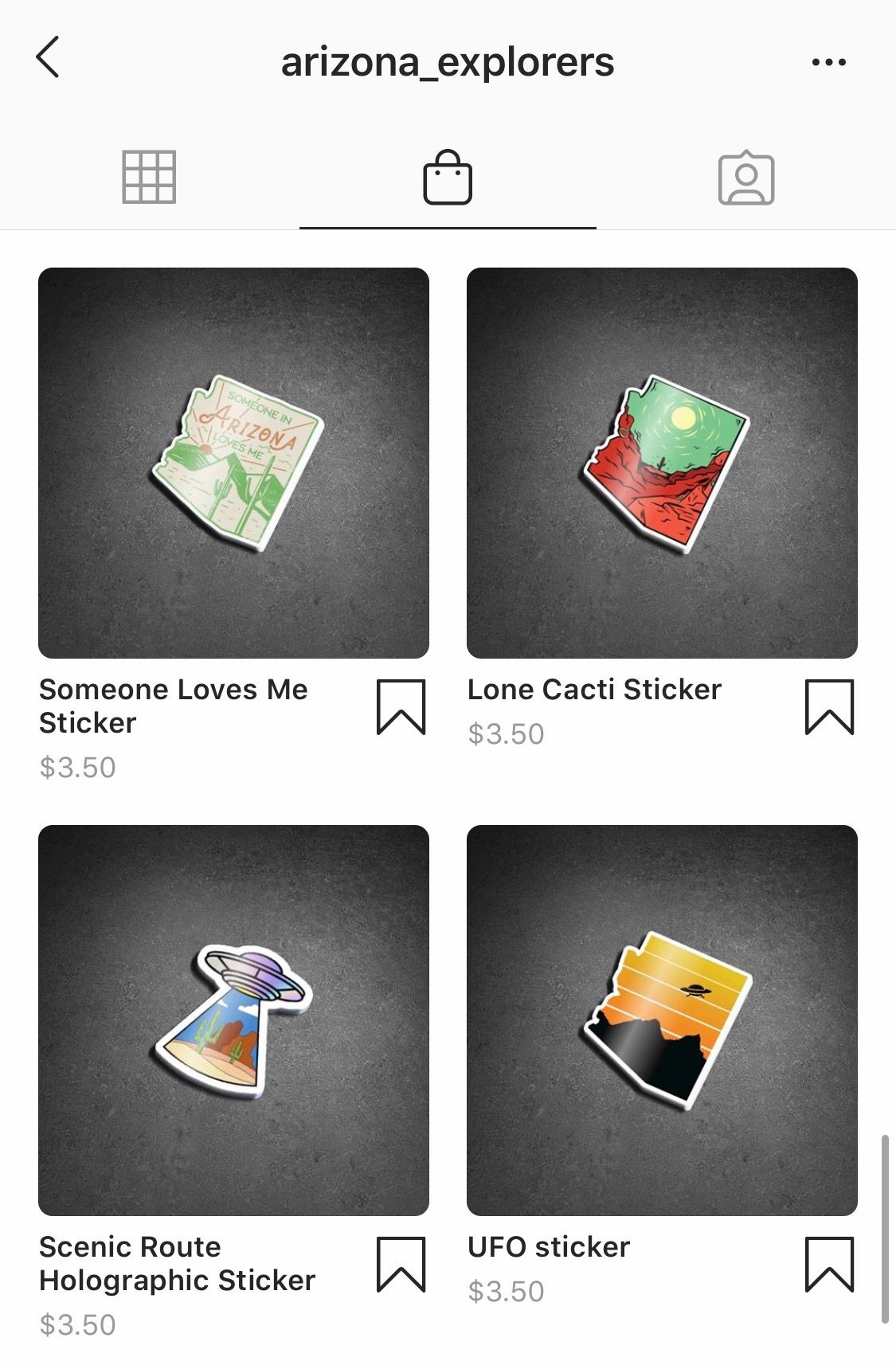 One thing you may have noticed is that Arizona Explorers follows a large amount of profiles. While a lot of businesses shy away from this as a marketing technique, following relevant profiles who may find your products of interest is one way of spreading the word about your business.
A word to the wise: Instagram will shut off your ability to like or follow accounts if you follow or like too many in a day. The best way to implement this technique is gradually, taking time to know your audience and the kind of people who would also be interested in your products.
Notice the positive trend of their post engagement rate, making a big improvement over the past year.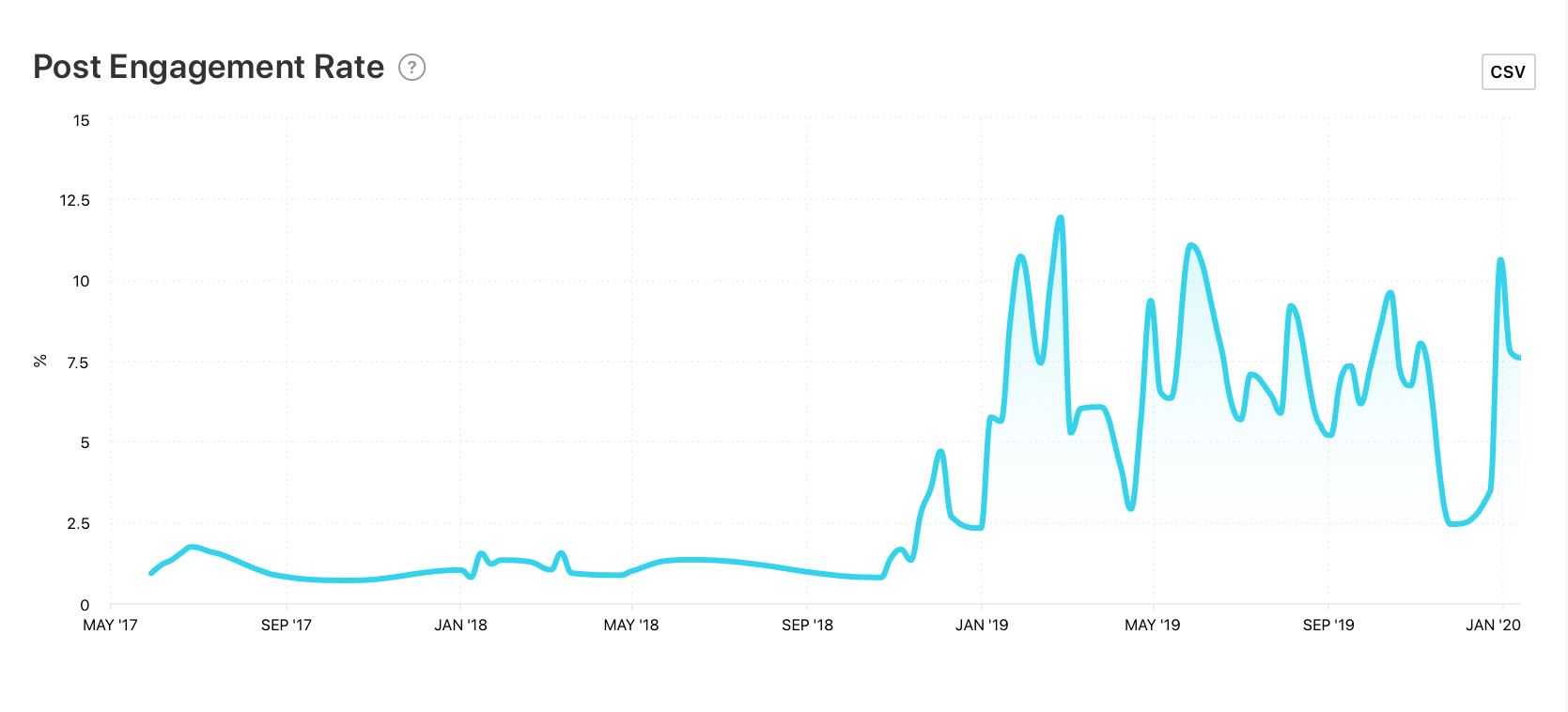 Nacho Diaz Arjona is an artist who turns cartoons into merchandise and prints.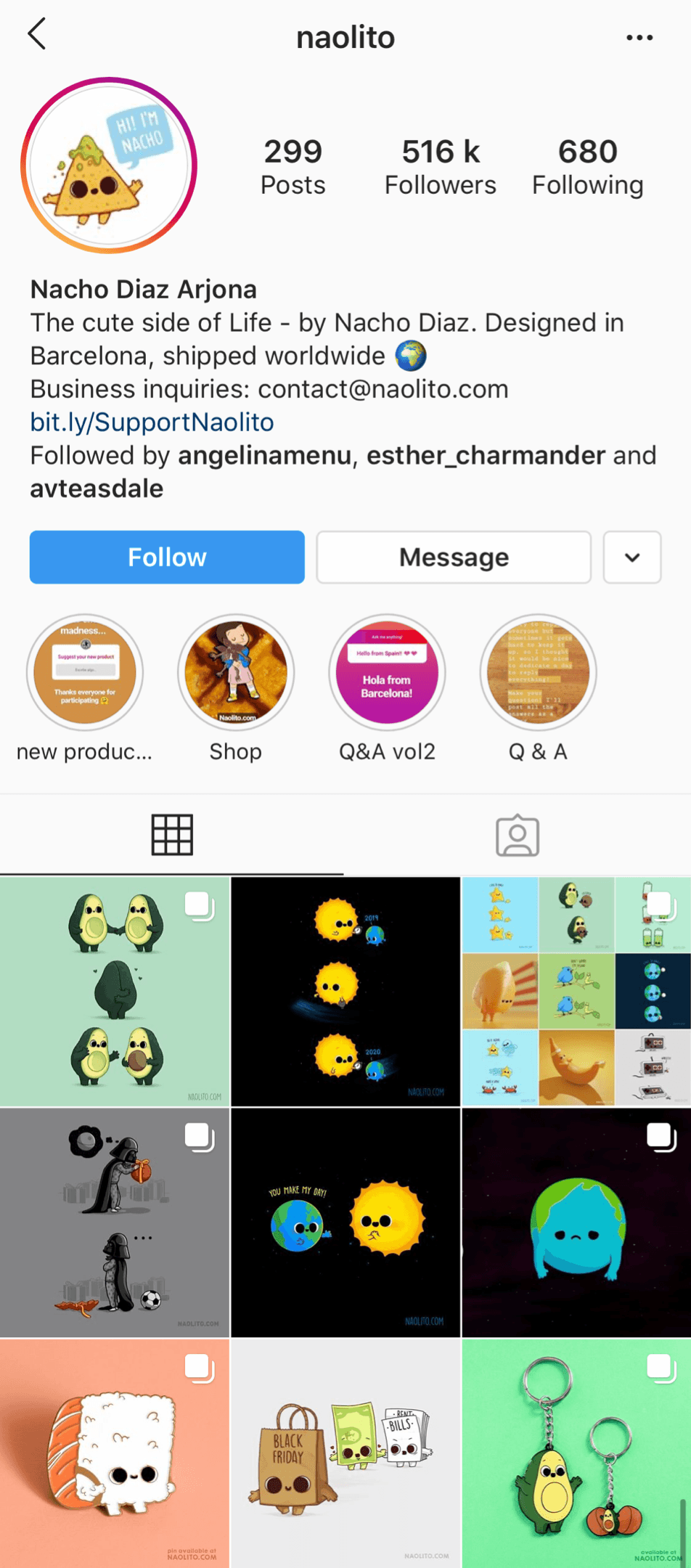 What sets @naolito apart?
Quality, character and humour is the triple-threat of this account. Charmed through the cute and charismatic cartoons, @naolito shows that sharing your personality goes a long way to connect your audience with your products.
Replying to comments in a friendly manner and allowing credited reposts helps to build a thriving community around the brand.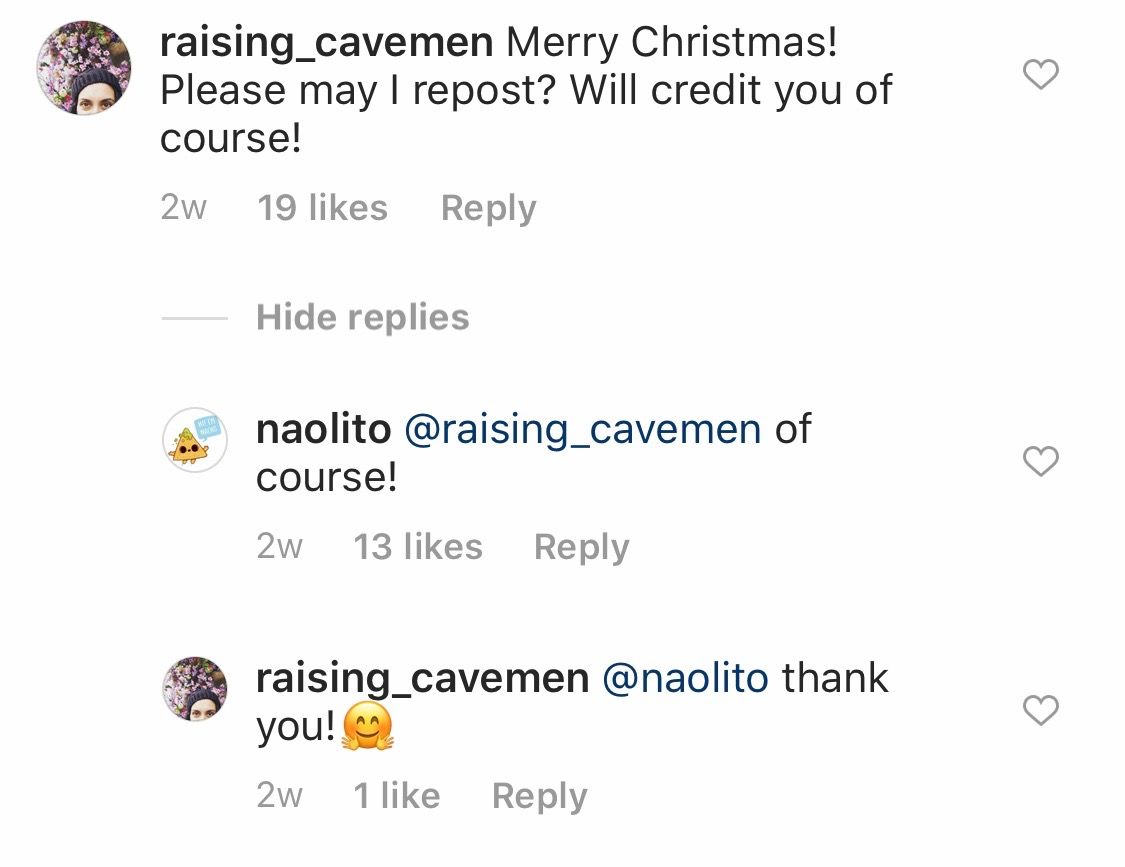 Another way @naolito humanises the brand is through Q&A. Adding relevant images to answers further shares personality and builds trust with the audience.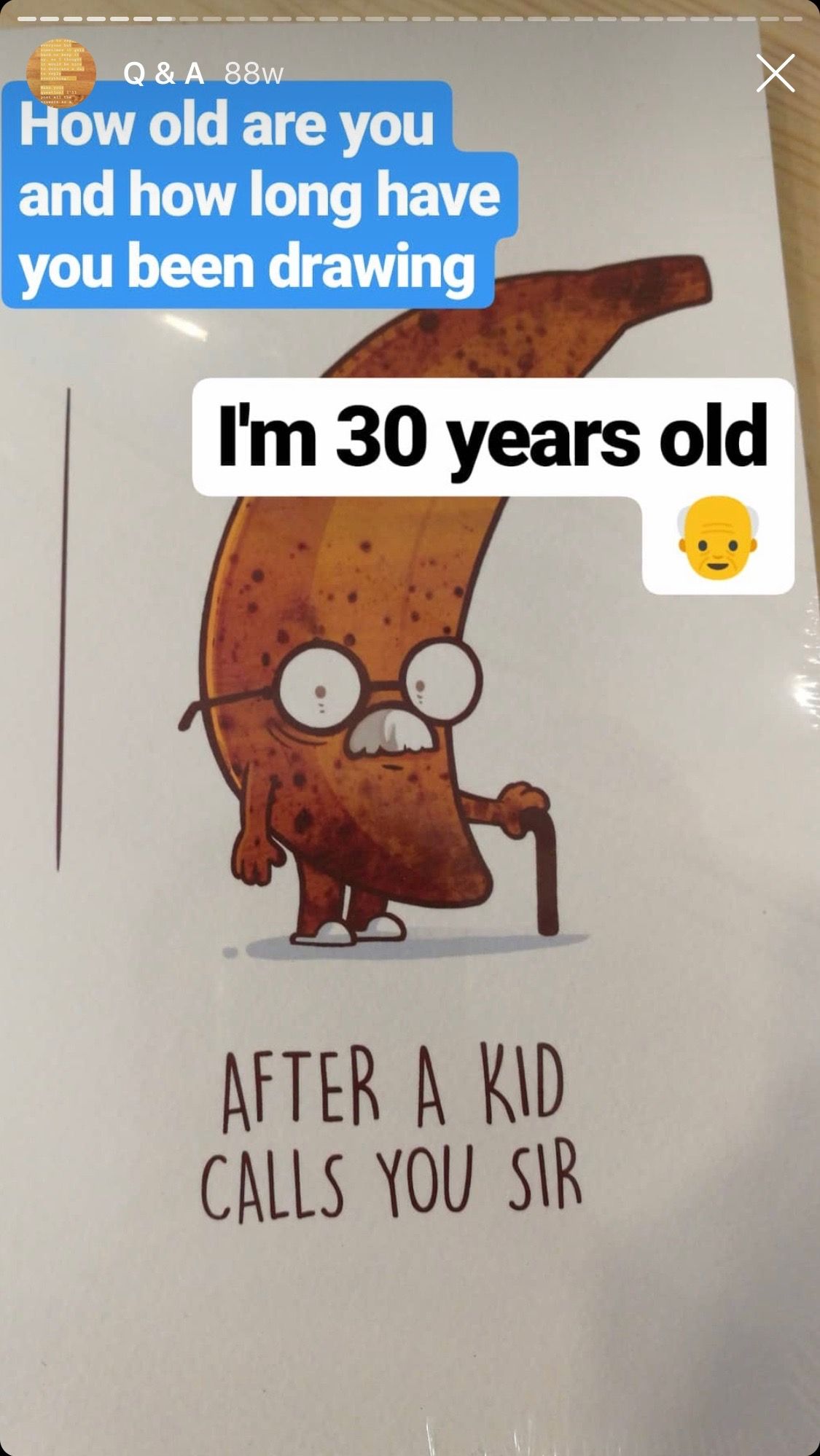 Things To Implement Into Your Instagram Presence
Sprinkle your Instagram account with these golden principles:
Content Quality

It starts and ends with your content. Creating consistently high quality content will keep your audience on board while attracting new members to the party. What does your audience want to see? Products captured clearly, creatively and with character.

Showcasing Character

Nothing humanises a brand like sharing your values through character. If you are a small business this can go a long way to connect with followers and build rapport. Capture people's attention with your unique style and personality.

Have A Clear Focus

What is your goal with your Instagram account? If it's a business goal such as showcasing and selling products, make sure your products are the star of the show and share them in their best possible light. Keep it focused, streamlined and on-brand.

Turn Engagement Into Sales

Whether you have your own website or use an established website to sell your products, if a viewer likes your products, they want to find and buy them easily. Have a clear link in your bio, consider using the shop feature in-app and point potential buyers in the right direction.

See how these tips can brighten your Instagram future by keeping track of your Instagram data with Minter.io. Make this year picture perfect and keep up to date with your KPI's, optimising your Instagram for success with the analytic tool for your business account.