How to change your Facebook page tabs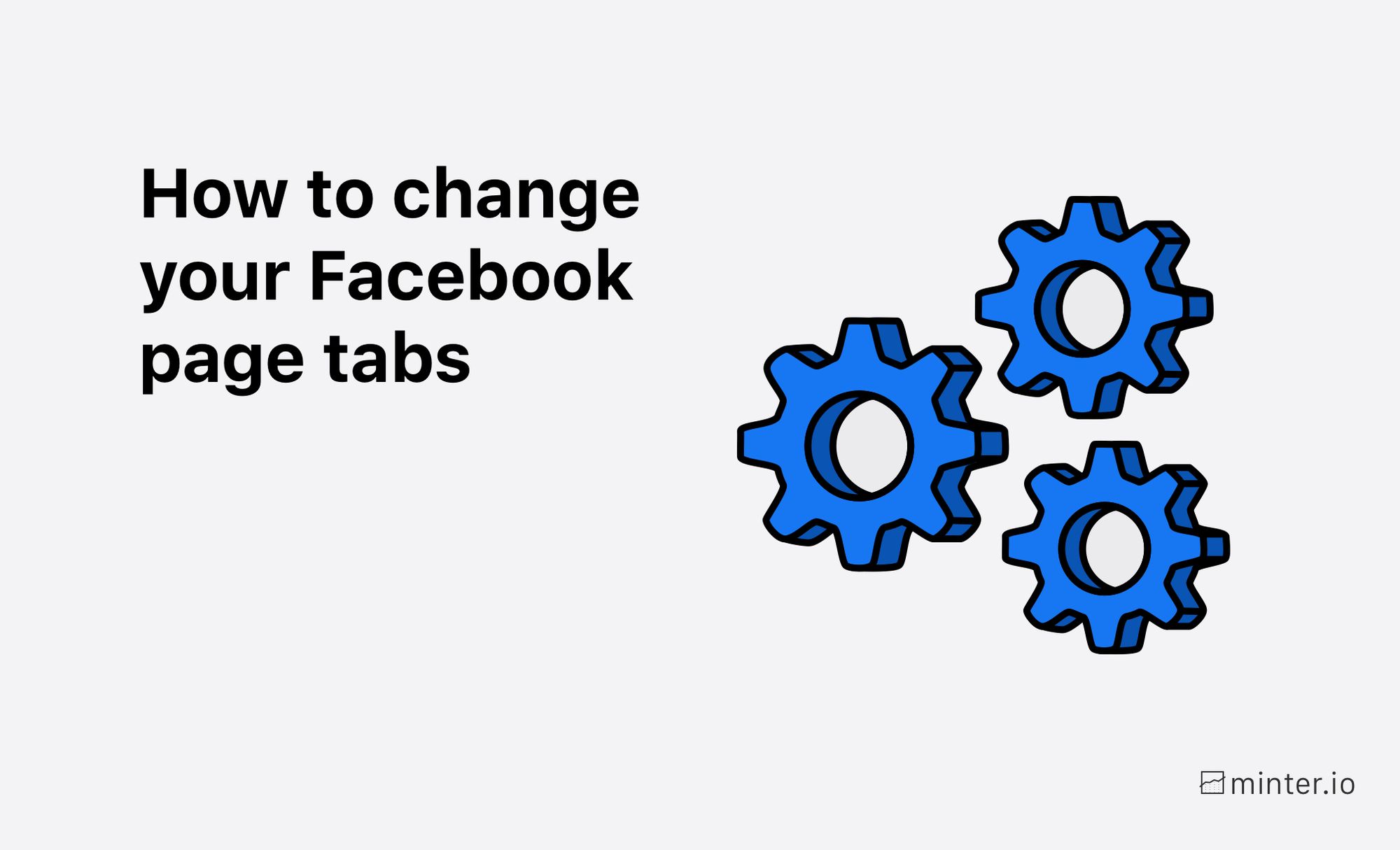 Facebook pages are highly customisable in a way that other social media platforms are less so. You can mould them into whatever you want, to showcase your business in the best possible light. Customising your page tabs can help with this.
What Are Tabs?
The structure of your Facebook page is built around tabs. They are situated at the top of your page and act as a menu, leading the viewer to specific sections of content. While the 'Home' tab is automatically displayed upon viewing a Facebook page, and your posts and updates in the 'Home' tab are in a logical, often chronological fashion, other tabs take the viewer directly to certain types of content e.g. photos, events or shop.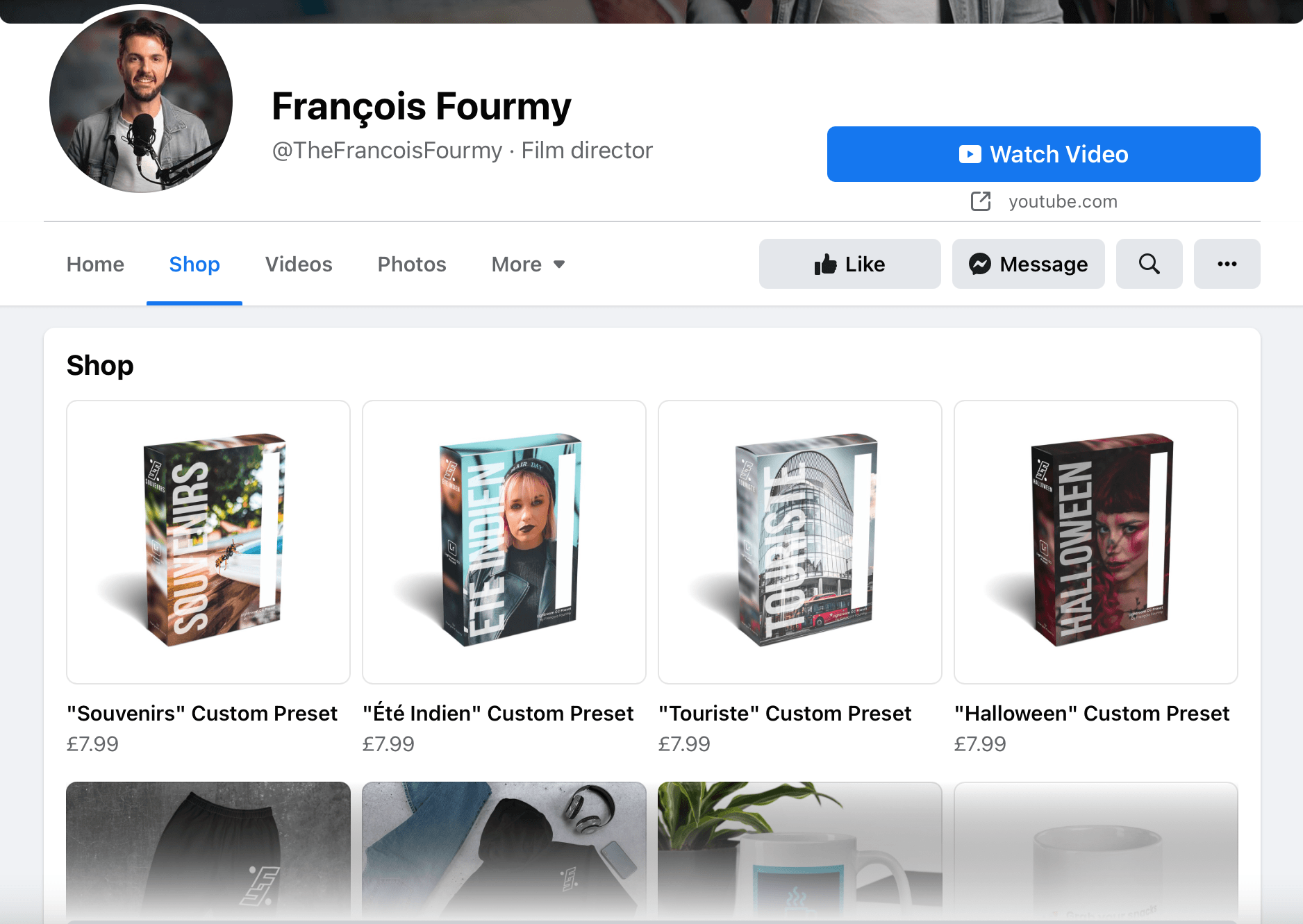 Each tab groups together content that the viewer is specifically looking for, making your page easier to navigate. As the owner of a page, using various tabs gives you different options to add suitable content, such as showcasing events, featuring products, advertising job listings, highlighting reviews are more.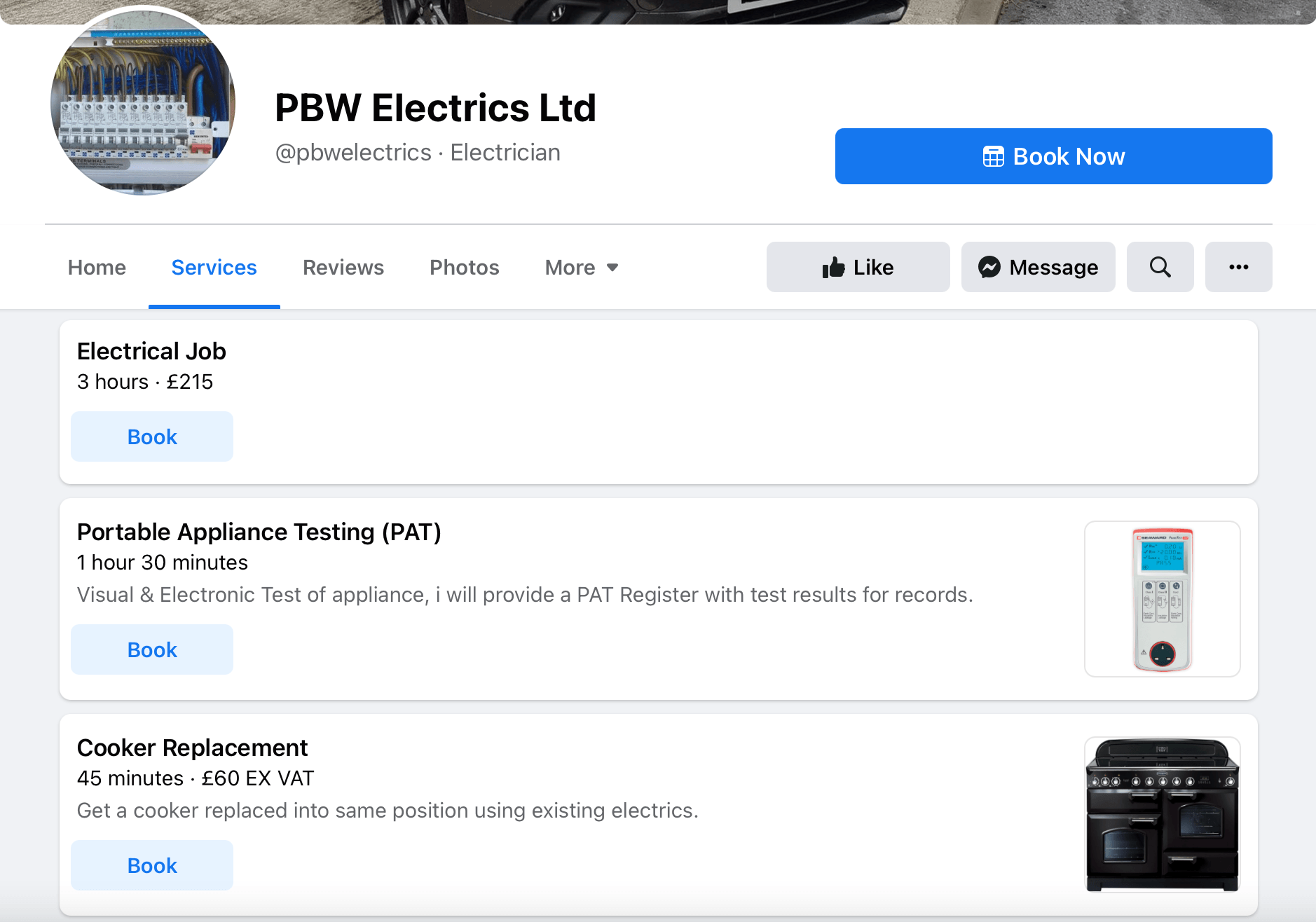 What Are The Benefits Of Changing Your Tabs?
Whether you want to have a look at your options or remove unused sections, there are many reasons you may want to change your tabs.

It could be to:
Build a cohesive page that suits your business needs
Group content together
Help viewers find content and information easily
Discard tabs you aren't utilising
Add tabs to give you more content options
Make use of specific tab features
How To Customise Tabs
Open your Facebook page on your desktop.
Select 'Settings' from the bottom of the 'Manage Page' panel on the left-hand side of the screen.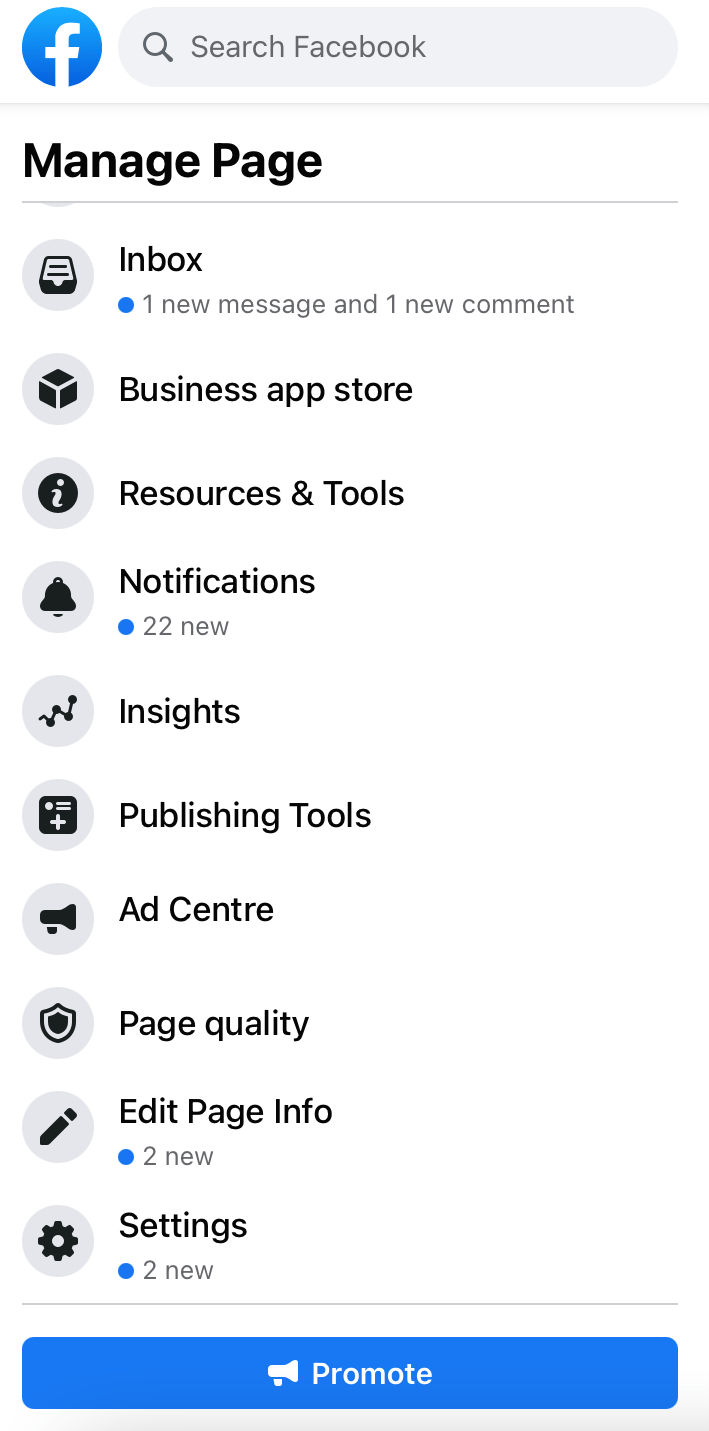 3. Select 'Templates and tabs' from the 'Page settings' panel on the left-hand side of the screen.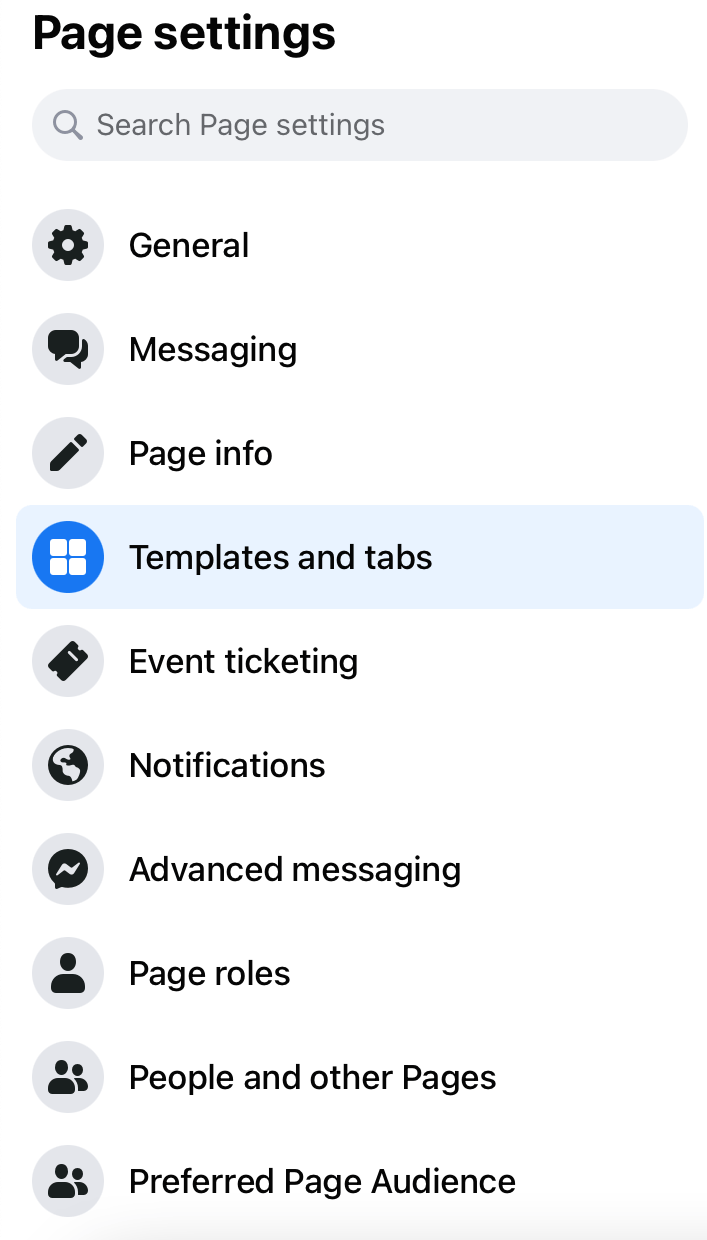 You can also get to this page by going to the tabs at the top of your Facebook page, selecting the drop-down menu 'More' and selecting 'Edit tabs'.


This brings you to a page where you can choose a template for your type of business page and customise tabs as appropriate to your needs.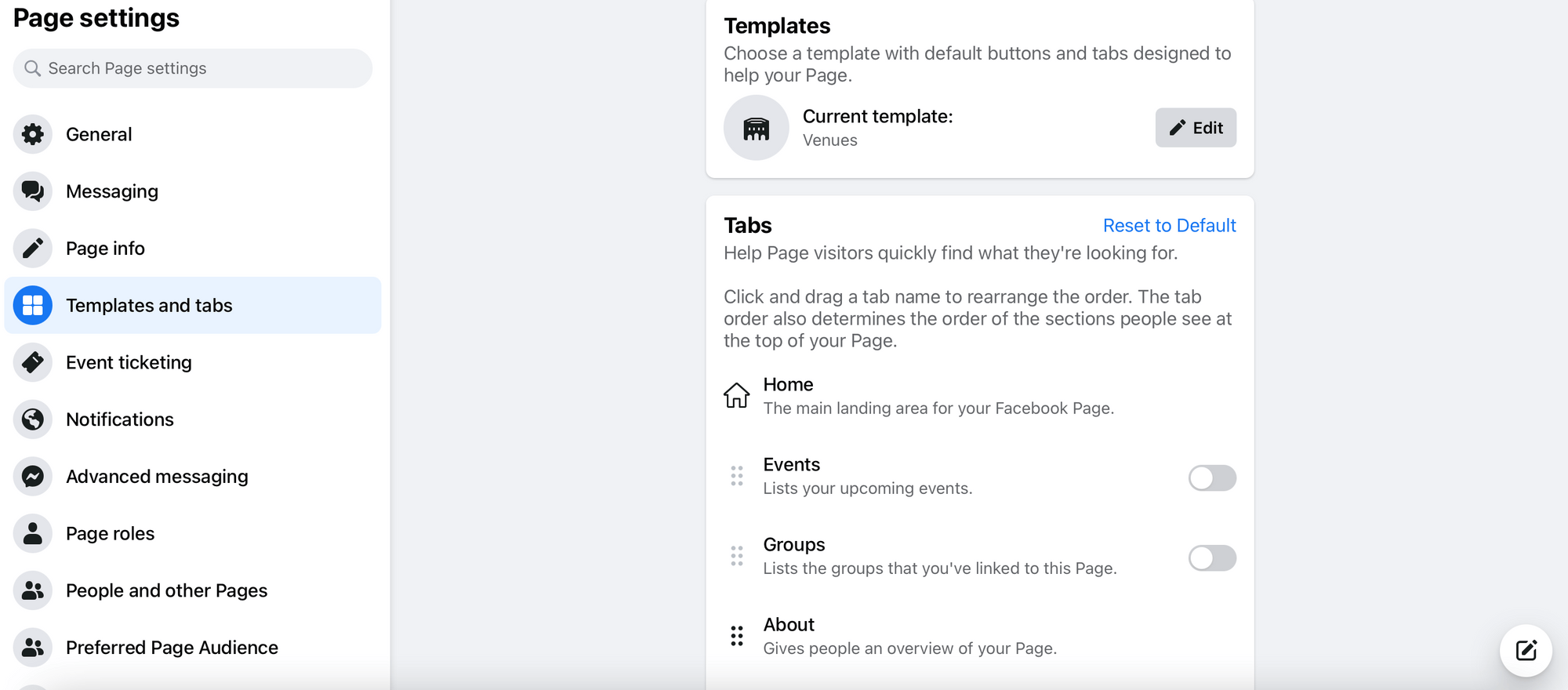 Here you can select a page template that suits your business needs. Different templates use different tabs which align with the type business they are likely to suit. Select the 'Edit' button in the 'Templates' section to peruse your options and change your business template.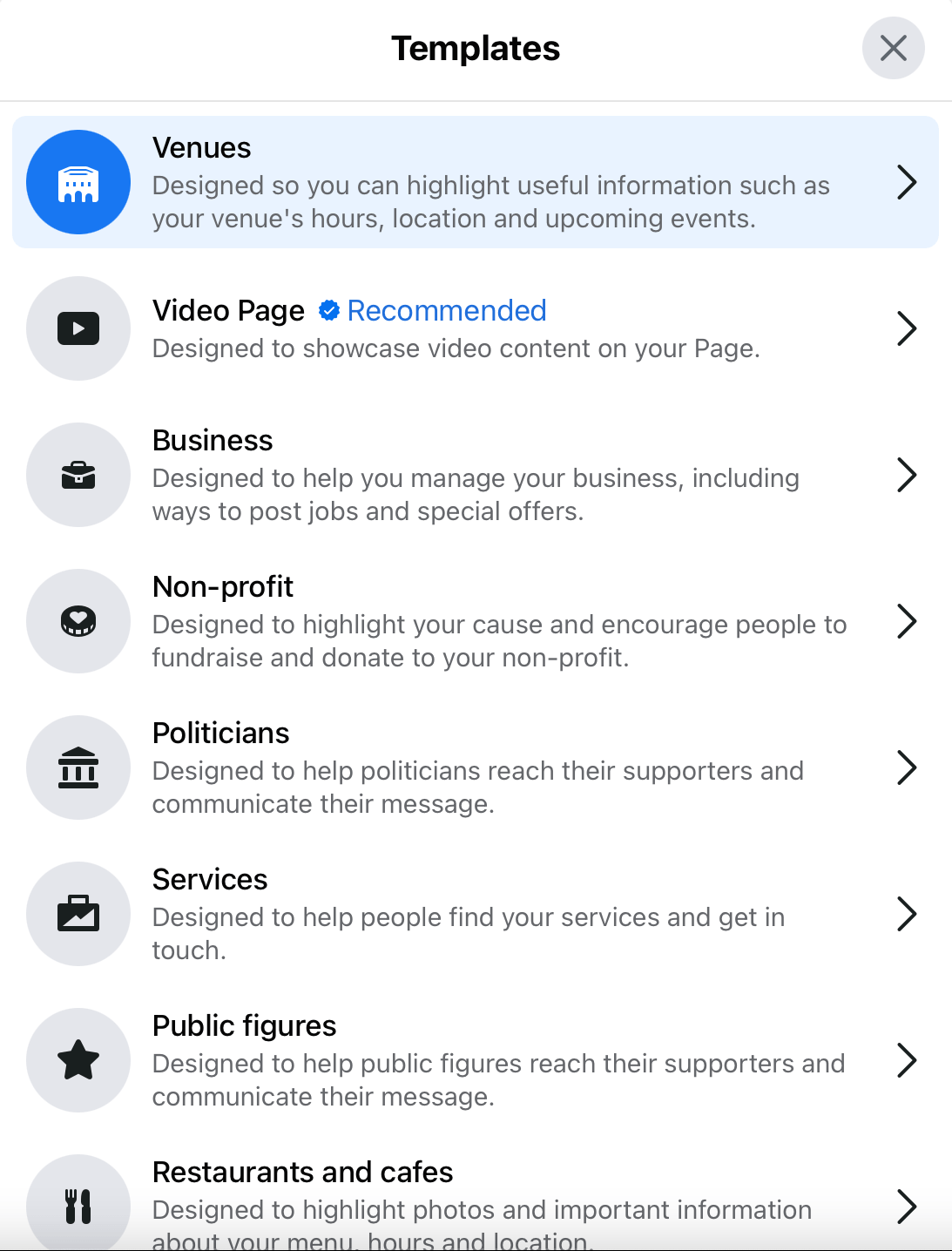 Once you have decided on a template, you can toggle additional tabs on and off to get them to appear on your page. You can rearrange the order of your tabs by dragging your chosen tab up or down the list.
Which Tabs Are Right For Your Business?
The tabs you choose will depend heavily on the type of business you own and the information you want to share with your Facebook audience. If you are selling products, you may want a shop tab. If you're looking to encourage more custom, including a review tab may help this. If you run events, the events tab can help promote events and build a guest list. Build your Facebook tabs around what works for your business and display what matters most to your brand.

Check out the examples below. Notice how the tabs are different. The promotions company has chosen to include the 'Events' tab as one of the first tabs, whereas the online retailer has chosen to include the 'Shop' tab instead. This is a perfect example of how different tabs work best for different company types.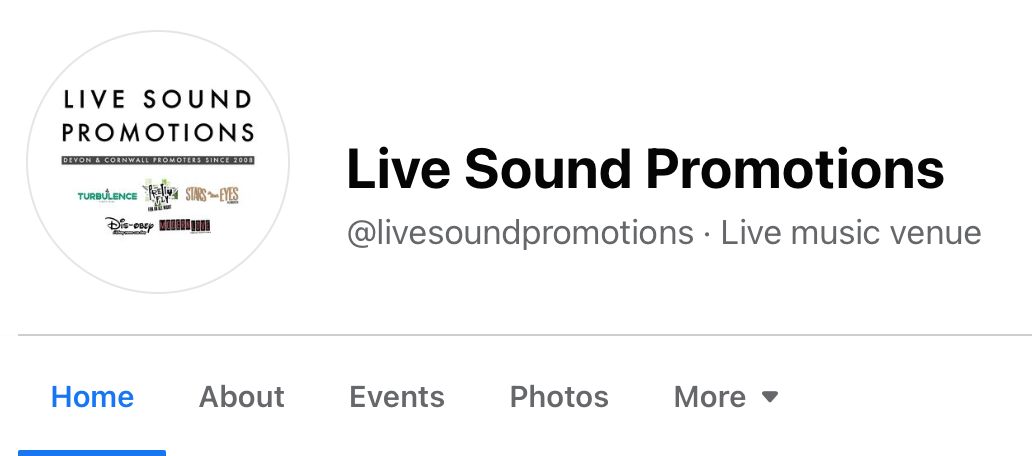 We are dedicated to bringing you information and tools to help you grow your business on social media.
---
Find out how we can help your business grow with Minter.io today.
Try Minter.io now →