How To Market New Year's Resolutions On Instagram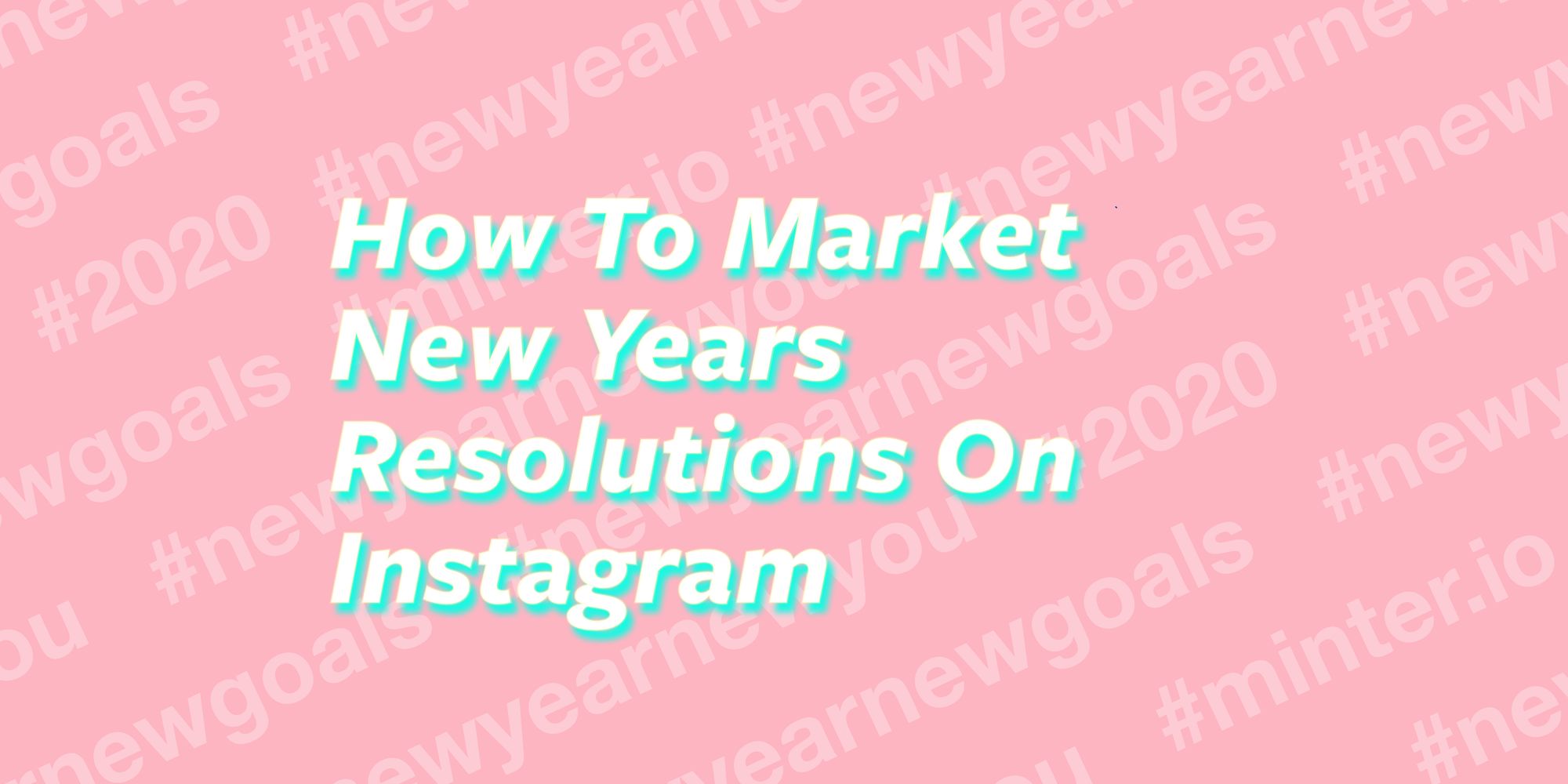 New Year's Resolutions are a timeless tradition, offering a chance to greet the New Year with optimistic promises, ambitious goals and positive life changes. Coming into the year 2020 we are gifted with not only a brand new year but an entirely new decade, inducing the desire to reflect on the last 10 years and assess what we want to bring into the New Year with even more significance.

This January, make the most of the new decade by embracing the New Year's Resolution phase through your Instagram marketing with these pointers.

Businesses To Benefit

When you think of a New Year's Resolution, what immediately springs to mind? The chances are you're thinking of something generally positive, constructive, a habit change or a big goal. It could be anything from drinking less alcohol, giving up smoking, eating more fruit and veg etc.

According to a nationwide survey by vitagene.com, the top 5 New Year's Resolutions in America last year were:

Exercise to get in shape
Diet to lose weight
Save money
Eat healthier in general
Something for self care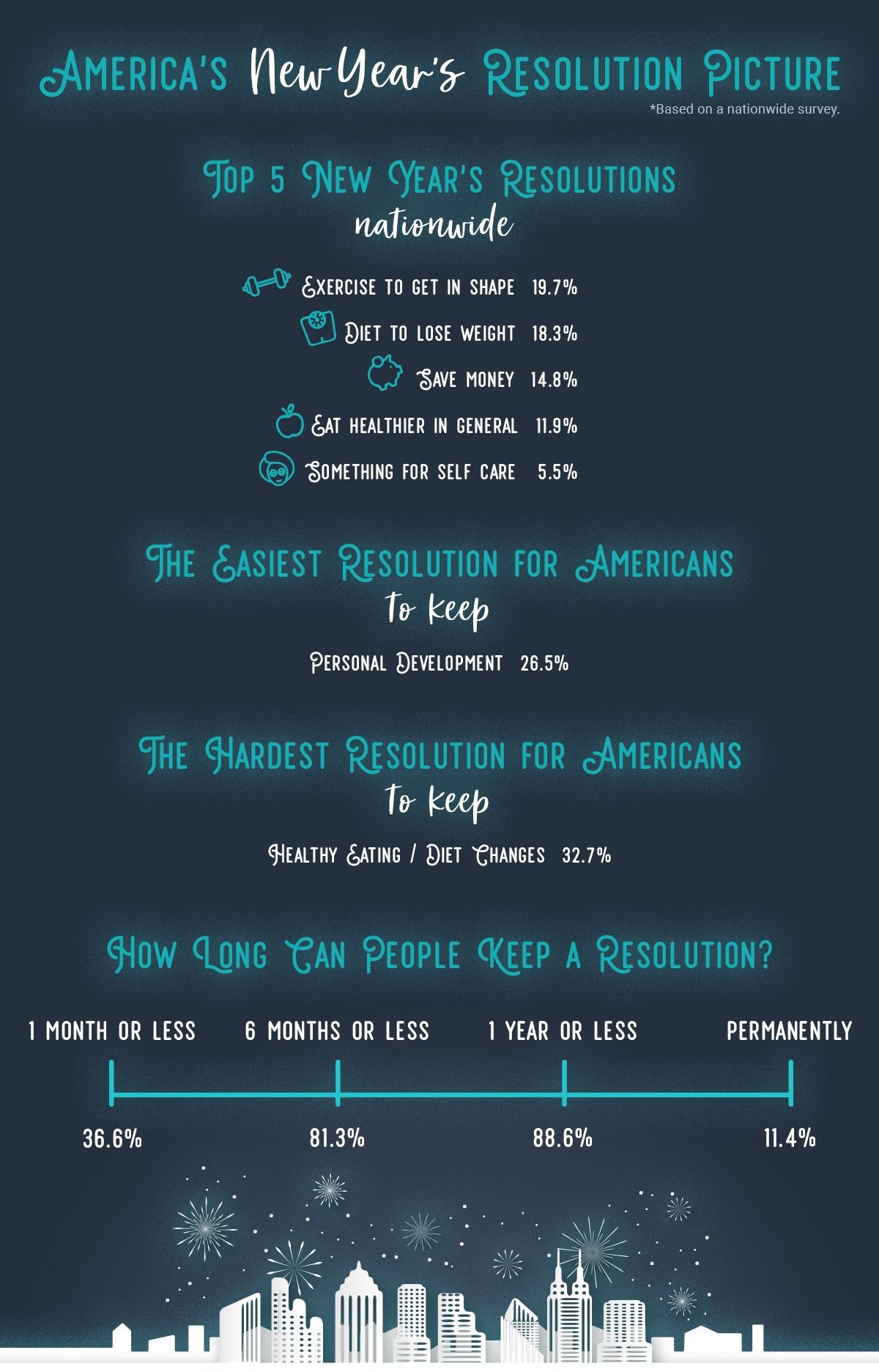 If you are a health, fitness or finance company, it's easy to see where you can fit into these resolutions. If you are a soft drinks company you could hop on the back of 'Dry January' to boost your sales. Companies selling resolution trackers and planners have a real opportunity to support their businesses during the New Year's buzz. If you are an inspirational figure, life coach, key note speaker or business personality, quotable content is great for this time of year. If you don't fit into any of these categories, try asking your followers what their resolutions are to get the conversation flowing.

But let's not neglect those individuals who refuse to change, improve or apologise for themselves just as they are. There is a place for them in the marketing of products that may not fit so obviously into New Year's Resolutions marketing. If you're an alcohol company for example, how about a tongue in cheek comical approach to the New Year?

"Skip the resolutions and inevitable failure - toast to a year of questionable choices with us!"

Hashtag Research
It may seem obvious what to hashtag for the New Year. How many New Year's hashtags could there be? Well, it turns out there are multiple versions of relevant  hashtags, each with different levels of interaction, some of which may work better for your brand than others.

Here are some examples:

Singular v Plural
Looking at the difference between #newyearsresolution and #newyearsresolutions, there is over a million difference in published posts over 2 weeks. This could be the difference between your content being discovered or lost within a sea of posts.


Specific v Broad
Deciding whether to include the year or the decade in the hashtag can narrow down the amount of content uploaded to the hashtag. More open, general hashtags make it more likely that there will be a substantially higher amount of posts using that hashtag.

Custom v Established
Create a sense of community by creating a New Year's hashtag just for your followers. When you and your followers post about their progress, it will all be viewable from one place and this gives your followers a place to track their progress and updates. Established hashtags mean users may already be following and engaging with the hashtag used and therefore makes your content discoverable to new users.

Associated Hashtags
Sayings, quotes and quirky sayings can make up other relevant hashtags. Here are some examples:#newyearnewme #newyearnewyou #newyearnewgoals #newyearnewgear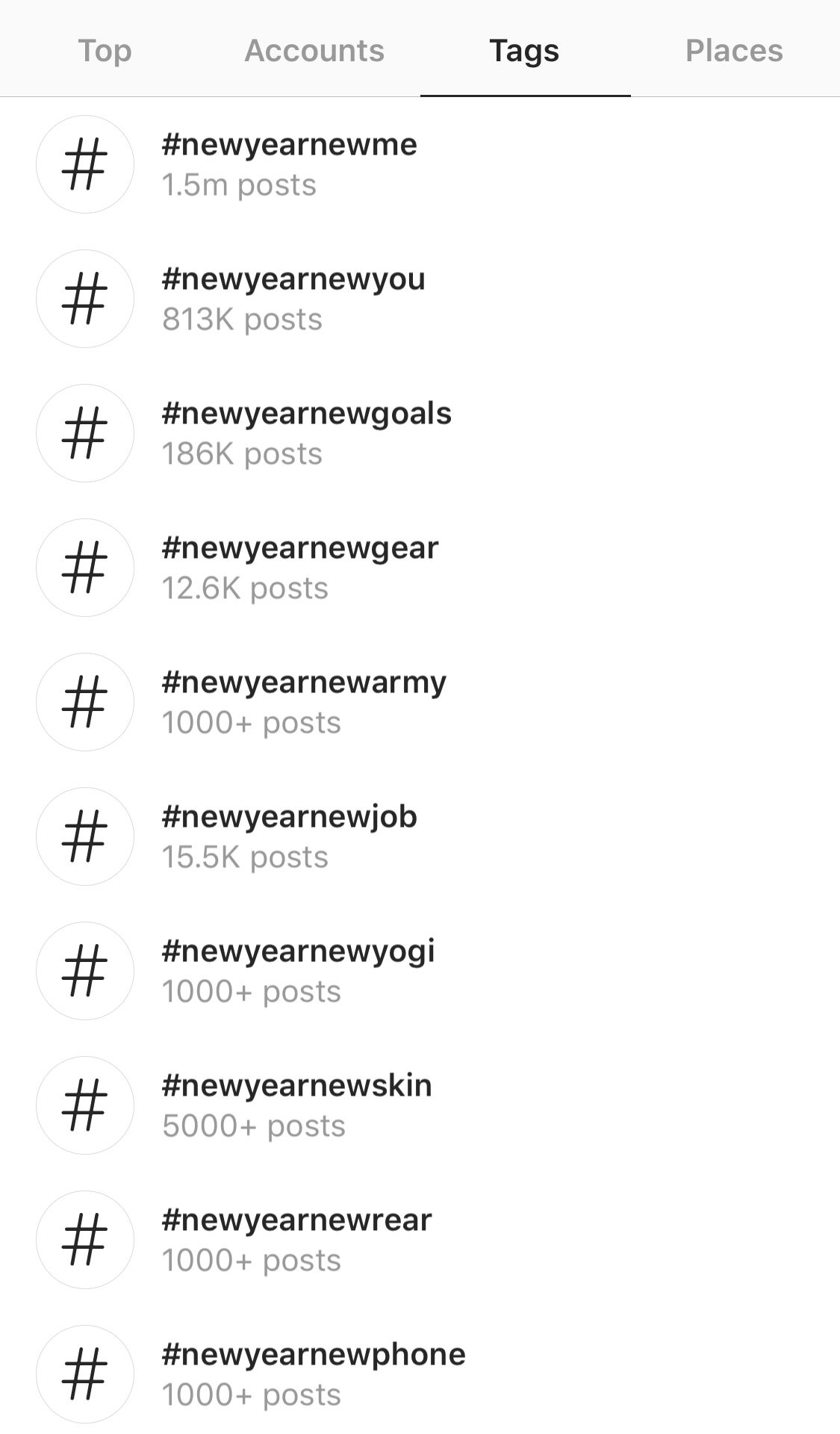 When it comes to choosing which hashtags to use, it's useful to aim for a hashtag with enough traction that your content gets seen by a substantial amount of users, but the hashtag shouldn't be so popular that your content gets lost within moments.


Weaving Resolution Content Into Your Instagram

When it comes to making the most of your New Year's content, you really want to squeeze the lemon in January while it is still relevant to your followers. To do this, you can weave the resolution themes into your profile in multiple ways and get creative with your message.

Add your hashtags to your:
Bio description
Stories
Posts
Shared user generated content
IGTV episodes

Gymshark created the custom hashtag #Gymshark66 to encourage their followers to make a fitness habit change over the first 66 days of the year. Notice how they reinforce this hashtag in multiple places on their Instagram.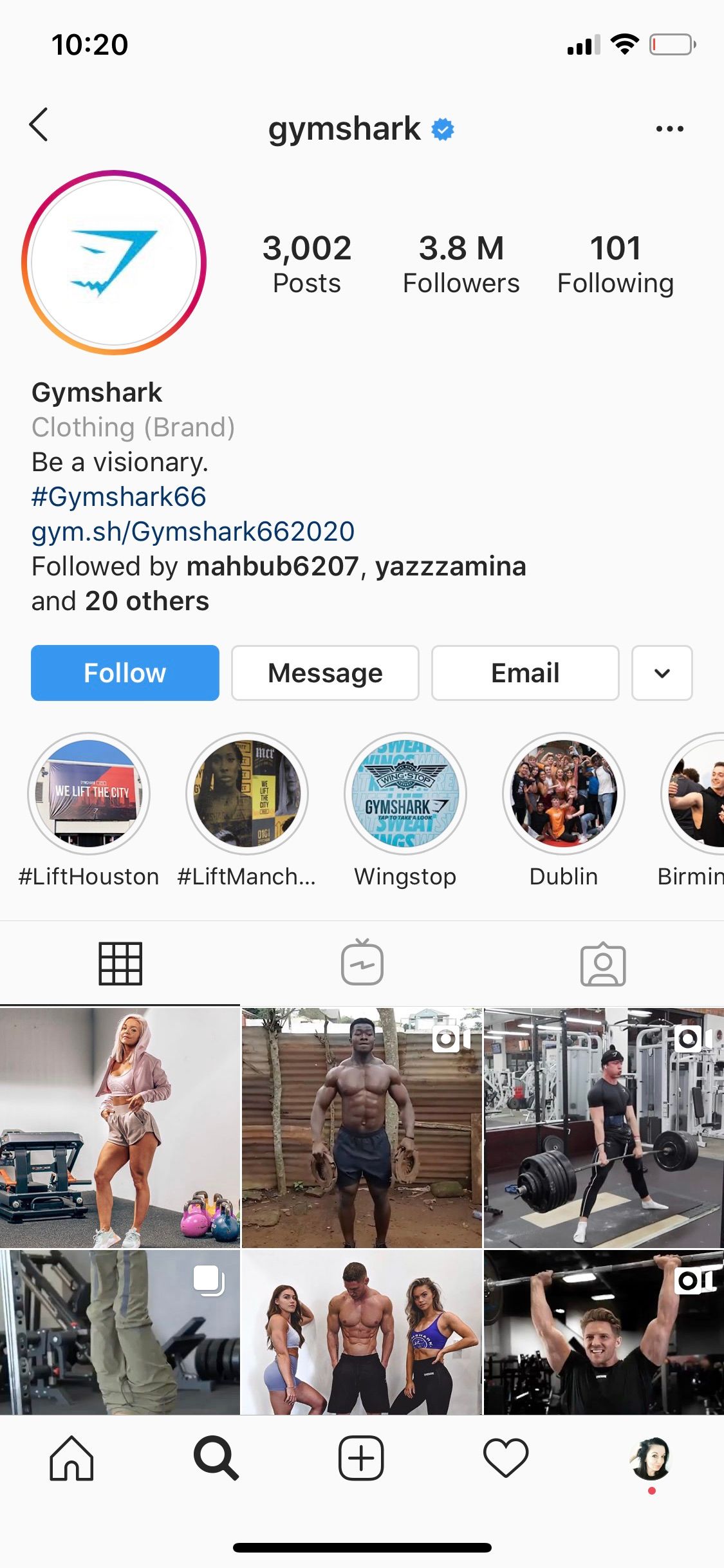 Tracking Your Success

Using an Instagram analytics tool such as Minter.io will keep you up to date with your content success. Check out the content and hashtags that are working for your Instagram profile and edit accordingly. You can use these findings to create an even stronger campaign in the future and to build upon what you are creating today.

Welcome the new decade with the tool that will help you out all year. Try Minter.io and track your Instagram progress today!