How To Prepare Your Instagram Marketing Strategy For 2020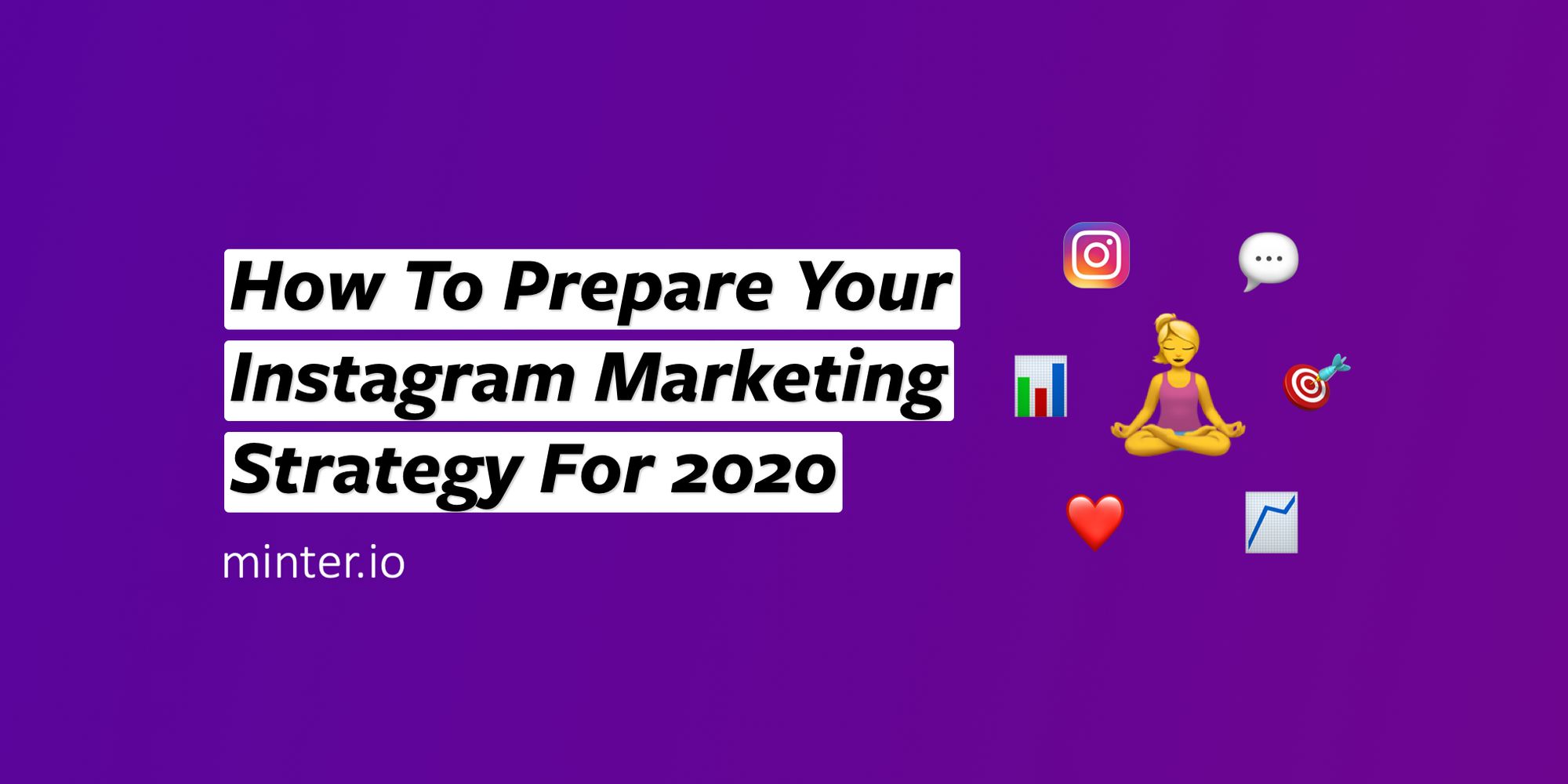 With 2020 fast approaching, businesses and brands will soon be tying up their efforts for 2019 and looking forward to a fresh new year. We hope you've had a successful year and are looking forward to great things for your business, using social media as the vessel to directly connect with your audience.

With these simple pointers, you can set your Instagram compass for 2020…

Get Clear On Where You Are
Knowing who you are marketing to, and the types of content they connect best with, is extremely important for a business to thrive on any social media platform. According to Neil Patel, a leader in the field of SEO, marketing should always be data-driven. Opinions don't matter. Without collecting data and having the facts and trends in front of you, it can be very difficult (if not impossible) to have an effective, optimised Instagram presence. The more data your have on who you are reaching with your content and the types of content that work for your business, the better you can shape upcoming content.

Can you answer the following questions?
Who is my audience?
What kind of content works for my Instagram profile?
When is the best time for me to post?
What hashtags work for my brand?

Be honest about what you really know and what you think you know. Let's look at defining your audience. According to Black Rock Media, defining your audience comes down to looking past the audience you think you have and the audience you want to have, and nailing down the audience you actually have using analytics. The same goes for every aspect of your Instagram presence. Data is the only reliable source of knowledge. The more you have, the better.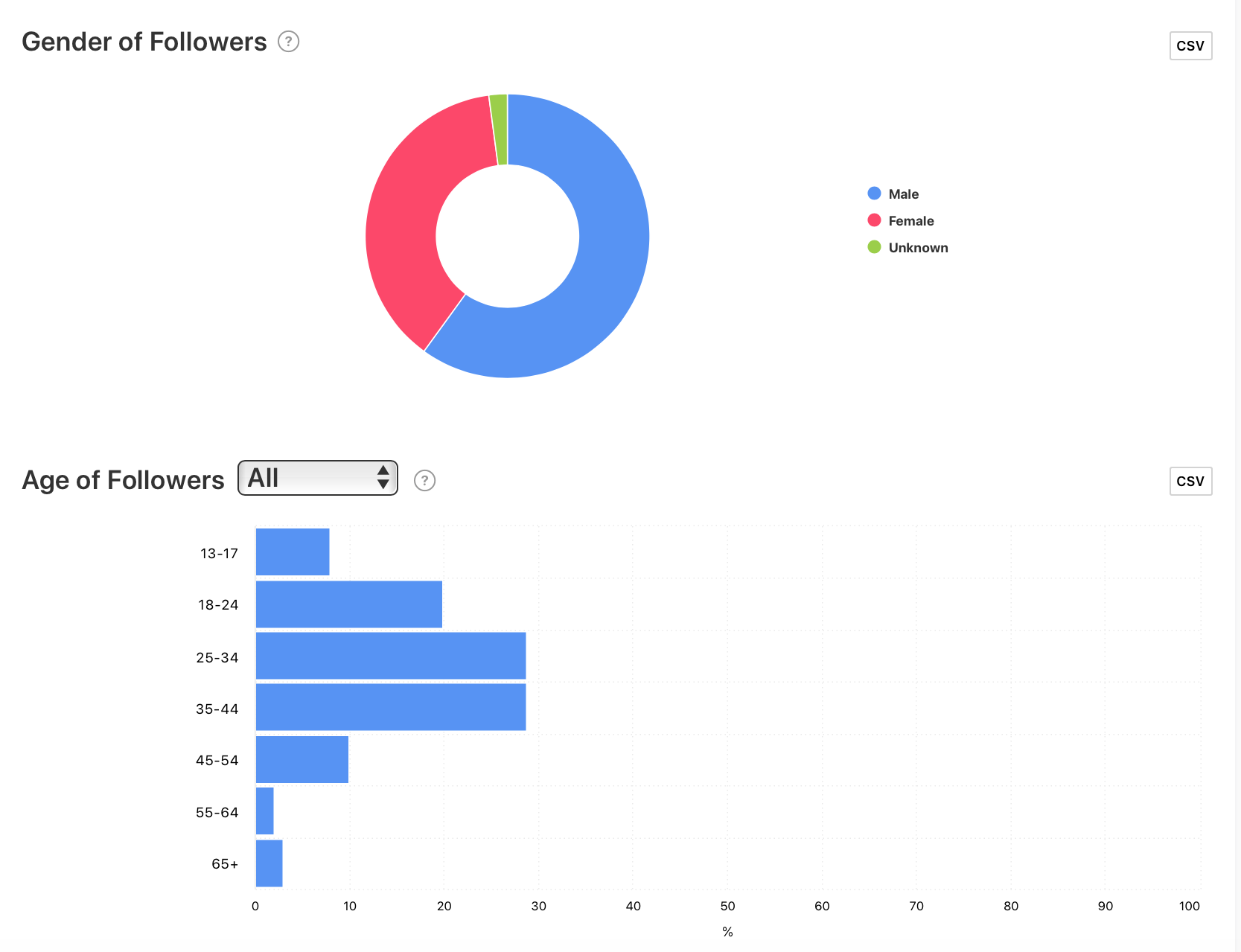 Get Clear On Instagram's Developments
Instagram is an evolving landscape. There have been several changes, additions and alterations to the app throughout the year, from introducing Checkout to introducing Threads. With every change, it makes sense to review and (if necessary) adapt your approach to take trends and changes into consideration. That way you can have your social media presence supporting your business in every way possible.
Have you adapted your approach to your social media marketing over the year?
It is widely accepted that just like Facebook's decline in organic reach, Instagram is gradually following suit, which makes sense as Instagram is owned by Facebook. Social media tycoon Gary Vee has been very hot on the topic, with many others airing similar sentiments. Therefore, to counteract the effect this will have on your business, integrating a pay to play element to your strategy may be wise if you haven't already. Are you integrating boosts and advertising into your strategy? If Facebook's Pages reach is anything to learn from, now might be the perfect time to put some money behind your content marketing, to get it to the people who mean the most to your brand.

Get Clear On Where You Want To Go
Setting goals and targets for your Instagram presence makes sure it is working in your favour. What is your main goal? What impact do you want your Instagram to make on your business in 3, 6 and 12 months?
Be realistic with your goals. Ask yourself:
What changes do I want to see in my business?
What's the end goal?
How can I shape upcoming content to support my goal?
What are steps will I need to hit along the way to make sure I achieve my goal?
Your main goal could range from getting more users onto your website, reaching new audiences, connecting with more brands, increasing brand loyalty, improving public opinion on your products, etc. Everything on your Instagram profile should point towards this goal to make it easier for you to achieve. It should be clear so that you can focus your efforts towards it.
It might help to look back on your previous successes and work out why they worked. Similarly look back at things you've had to change and improve upon, and why. Be realistic and honest with yourself. What are you currently doing well at and want to continue to build upon? What could you improve on and how will this impact your business? Take a good amount of time to map it all out and track the KPIs that correlate with the success of your goals. This will help you stay on track as you blaze towards them.
Map Out How You Are Going To Get There
Instagram has multiple features that can be used and adapted for your goals. From hashtags, geotags, links to websites, shopping functions etc, there are many ways to point your audience towards your desired goal. Doing your research to see how you can best utilise these features is a crucial part of ensuring the success of reaching your goals. Check out what other companies are doing well and integrate best practises into your marketing plan.
For example, if your goal is to get your audience to buy a particular product you could do the following:
Link to the product using the website link in your bio
Link to the product using the 'Swipe Up' function on Stories posts
Create a Highlight showing off the brilliant things about the product
Create a selection of creatives showcasing the product on your feed
Integrate Shopping into your profile
Boost or advertise
Connect with influencers to develop collaborative opportunities involving your product
Develop a hashtag campaign around the product
There are so many creative ways to achieve your goals on Instagram. It all starts with understanding the platform and how you can use it to your advantage.

We hope this overview gives you some ideas to make 2020 an amazing year for your business. To help you achieve your goals, we've developed an Instagram analytics tool. You can keep on top of your KPIs, track hashtag campaigns, view competitor accounts and more with Minter.io. Try it free today!