Get Pumped With @huel On Instagram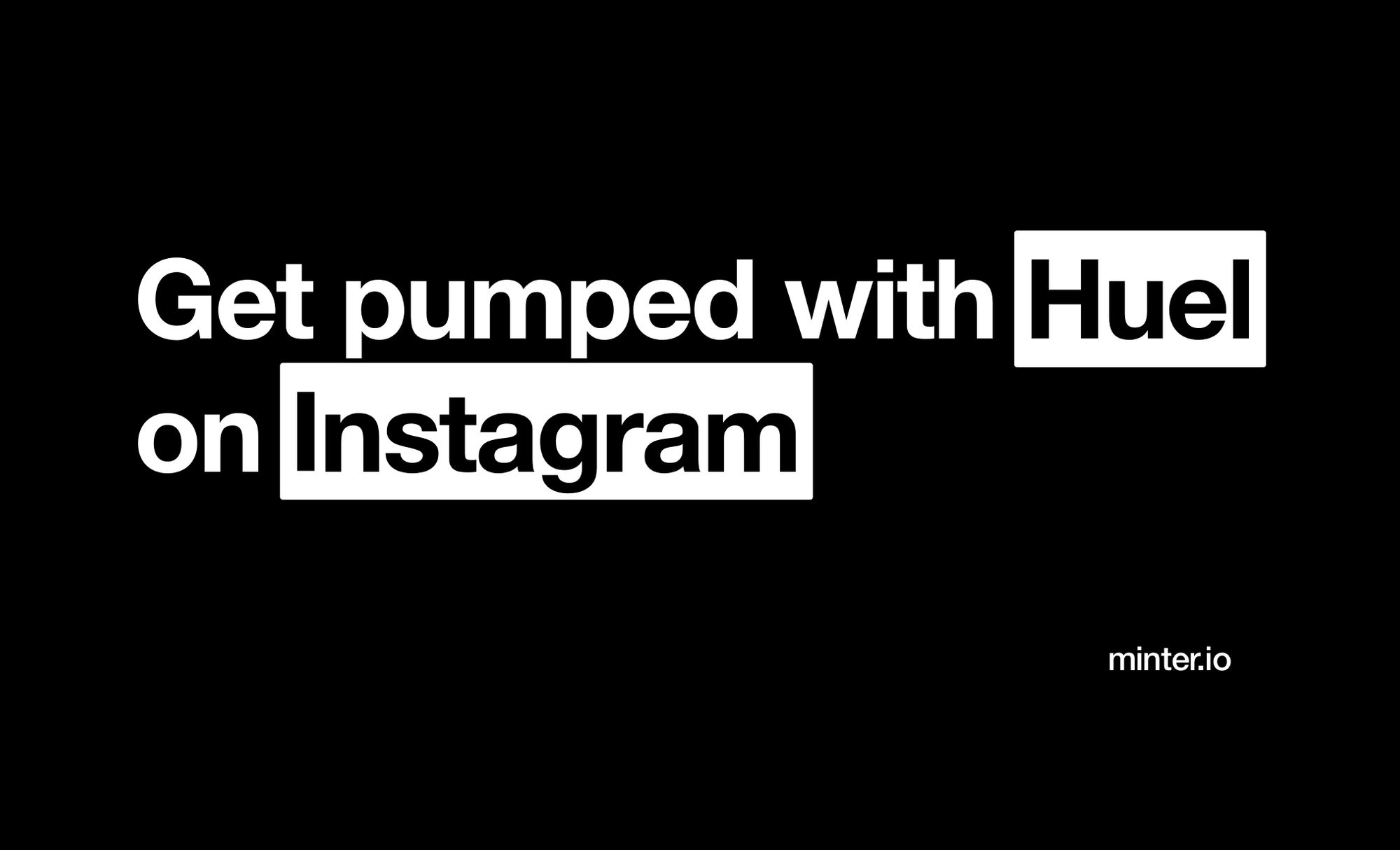 Huel is a nutrition company, which focuses on minimal waste and maximum health. Nearing 100k Instagram followers on their main account, Huel is a rapidly recognisable brand across the health and fitness industry (and beyond).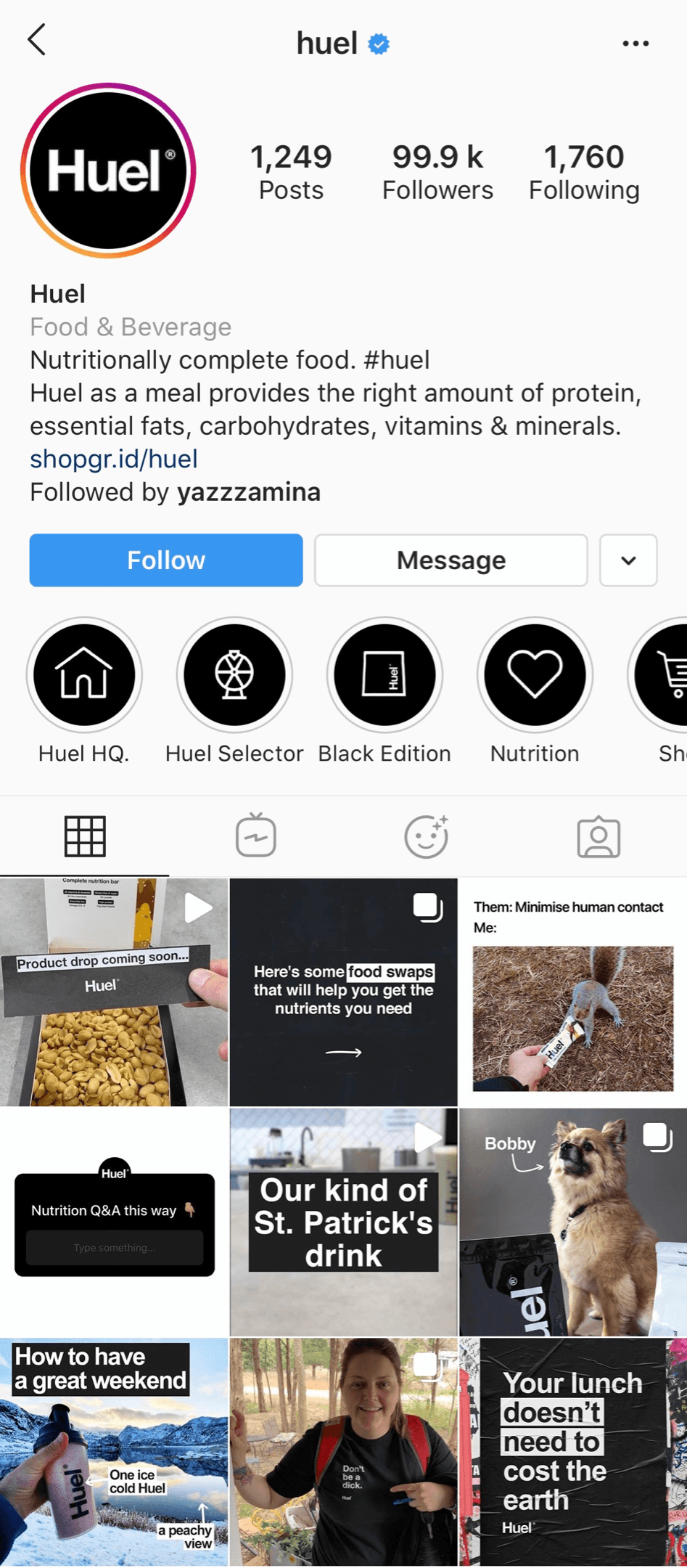 Here are 5 of the things @huel smash on Instagram to get you pumped for their product…

1. Setting Clear Values

Huel's intentions for its customers is for them to be a happy, healthy community, while making a positive impact on their bodies and the earth. How do I know? It's laced throughout their profile. It only takes a few minutes flicking through their posts and stories highlights to see that community, happiness, health and sustainability are pillars of their company values. What your company stands for should be just as obvious.



Huel's post about their mission to help combat climate change is in their top 6 posts (by engagement rate) so it clearly resonates with their followers.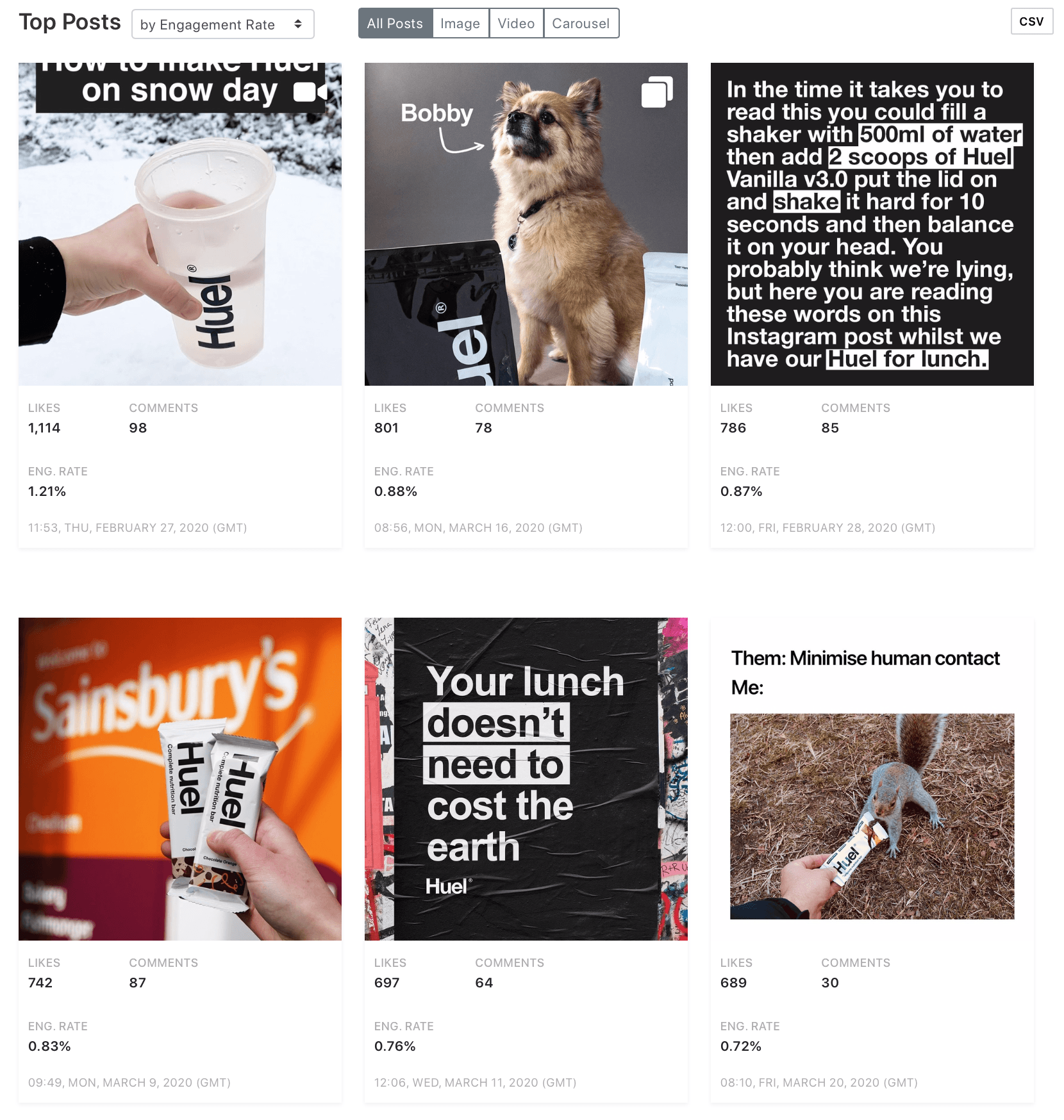 Tips For Your Business

Do you have a mission statement, a passion, a problem you're solving or a specific reason as to why you have created your business? This should be ingrained in all you do. What are your values? What are you passionate about through your business and what do you stand for? Answer these and you'll be well on your way to creating a clear, bold message with your brand.

2. Cultivating A Community Spirit

With clear values in place, Huel is able to build a community of like-minded individuals.

Let's start by looking at their central hub. Particularly in their highlights, you see a huge range of their team members in videos and images, inviting you into their world. It's very difficult to watch their stories without getting sucked in and wanting to be a part of it.

I would describe their tone as positive, fun and professional. While being fun and professional may seem like a bit of an oxymoron, Huel proves it doesn't have to be. They're bursting with personality and creative ideas, all while keeping a clear focus on why they believe in their products. Having expertise to back them up just strengthens their cause.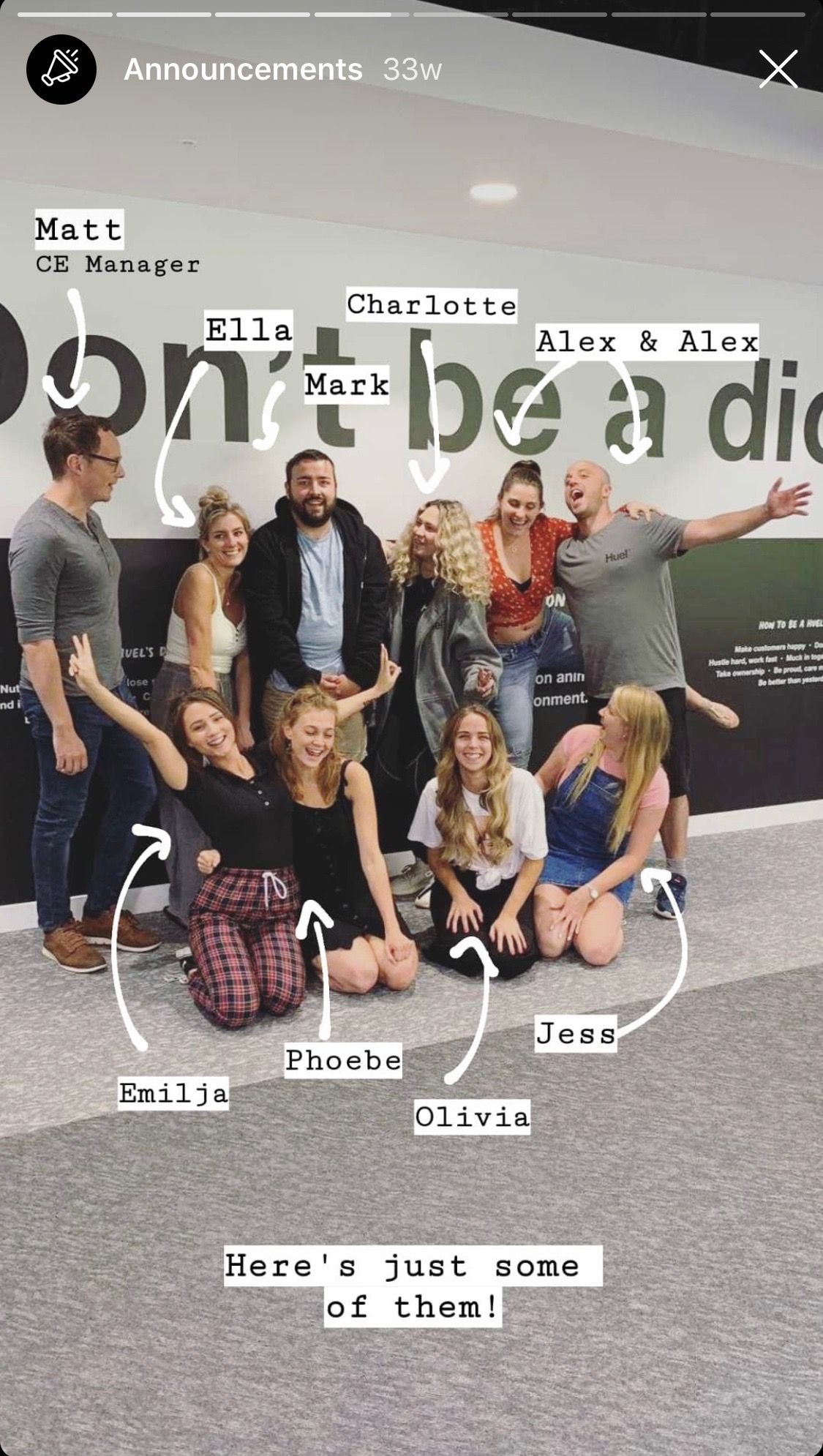 Huel's community spirit goes beyond the central hub though. Huel call their community of individuals 'Hueligans' and there is some science behind why this can strengthen loyalty among followers. It makes them feel like an integral part of the brand.

Huel also took part in Mental Health Awareness Week and created a fab highlight with useful tips for Hueligans to come back to time and time again. This solidifies their want of encouraging health and happiness among their community.

Plus I get the vibe that Huel is for everyone - not just people in the gym! This makes this brand stand out in the powdered food market. Just check out the images shared thanking key workers over Christmas.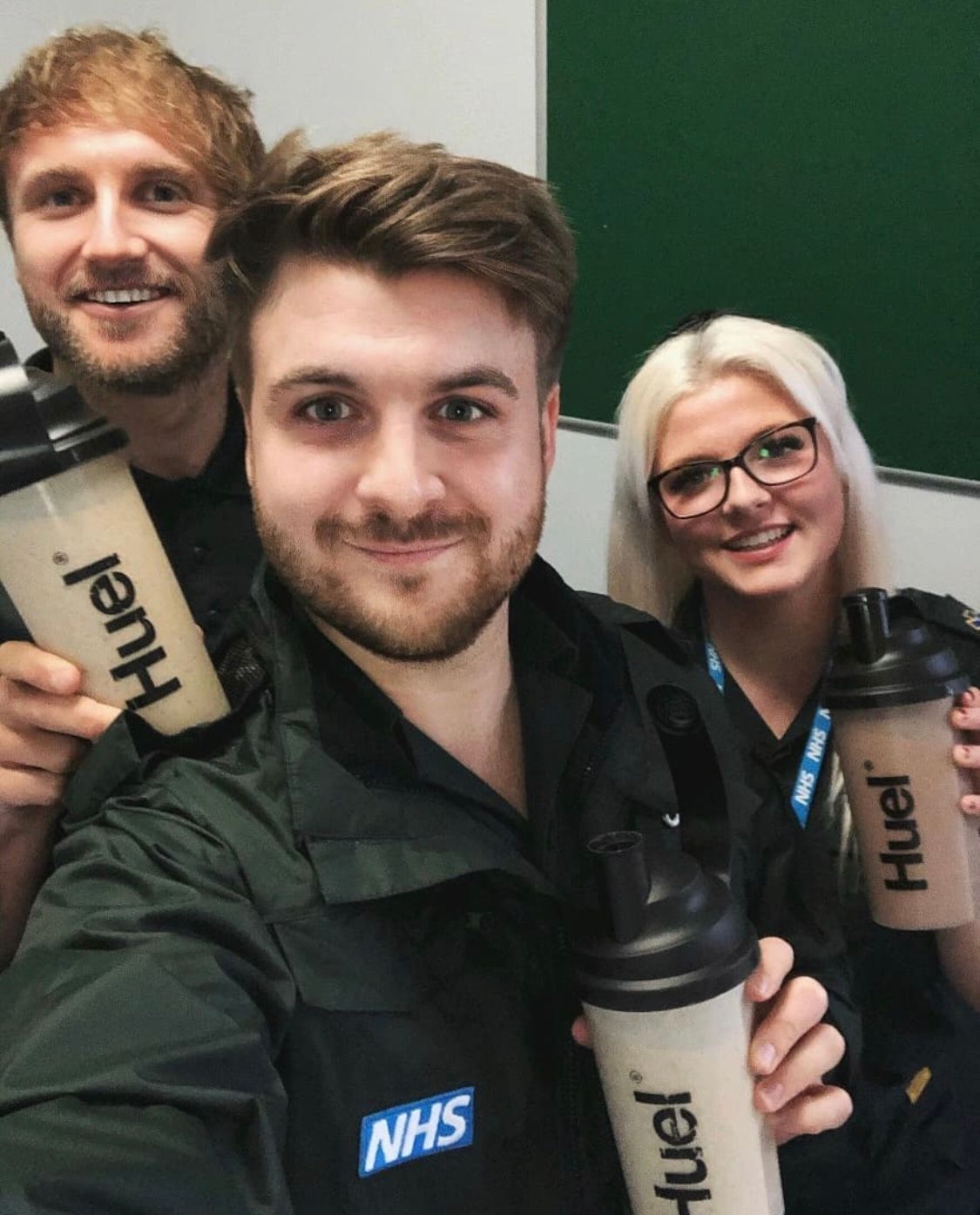 3. Separating Communication Across Multiple Accounts

If you have a large company with multiple help centres in different regions, splitting your Instagram presence into separate geographically-based accounts is a good way to go. Not only can each account tailor content specific to their region (taking into account cultural events, holidays etc.), but communication makes sense when it comes to customer orders and queries. Having one central account which can point users to the department they're looking for is also useful for casual followers and brand recognition.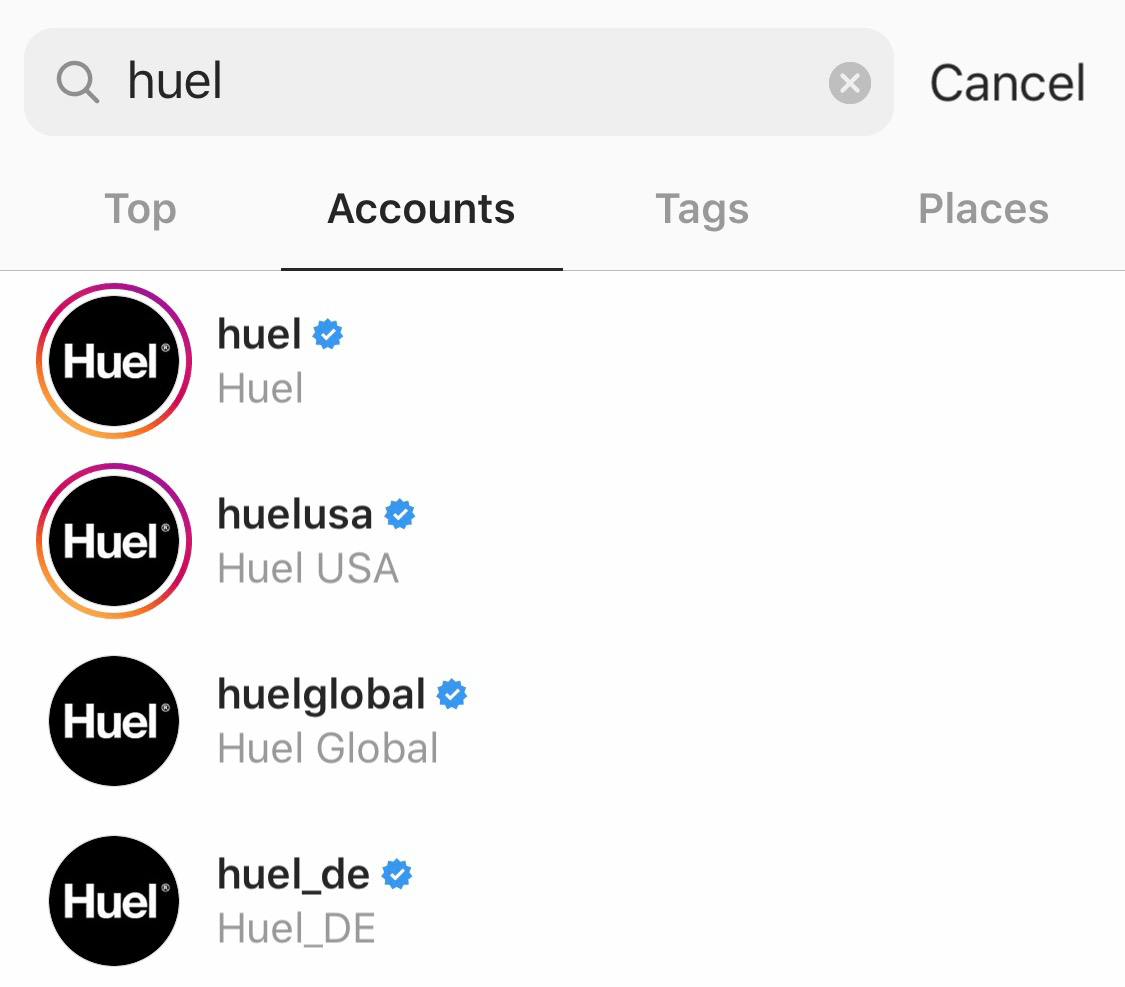 Tips For Your Business

Think of your Instagram as a communication tool. How can you best communicate with potential buyers. If it's in one place - great! If it's across multiple accounts - that's great too! Find the fit that works for you and maintain strong branding across them, so onlookers know it's the same company.

4. Integrating Interactive Elements

Huel uses the interactive elements Instagram provides to boost their business focuses at the time. This is particularly useful for getting your followers involved in releases and ideas processes.

Check out this countdown sticker Huel has shared to their stories in the build up to a new product release. The great thing about countdown stickers is that viewers can set a reminder, so they won't miss out on the release date. Users can also share the countdown and spread the word!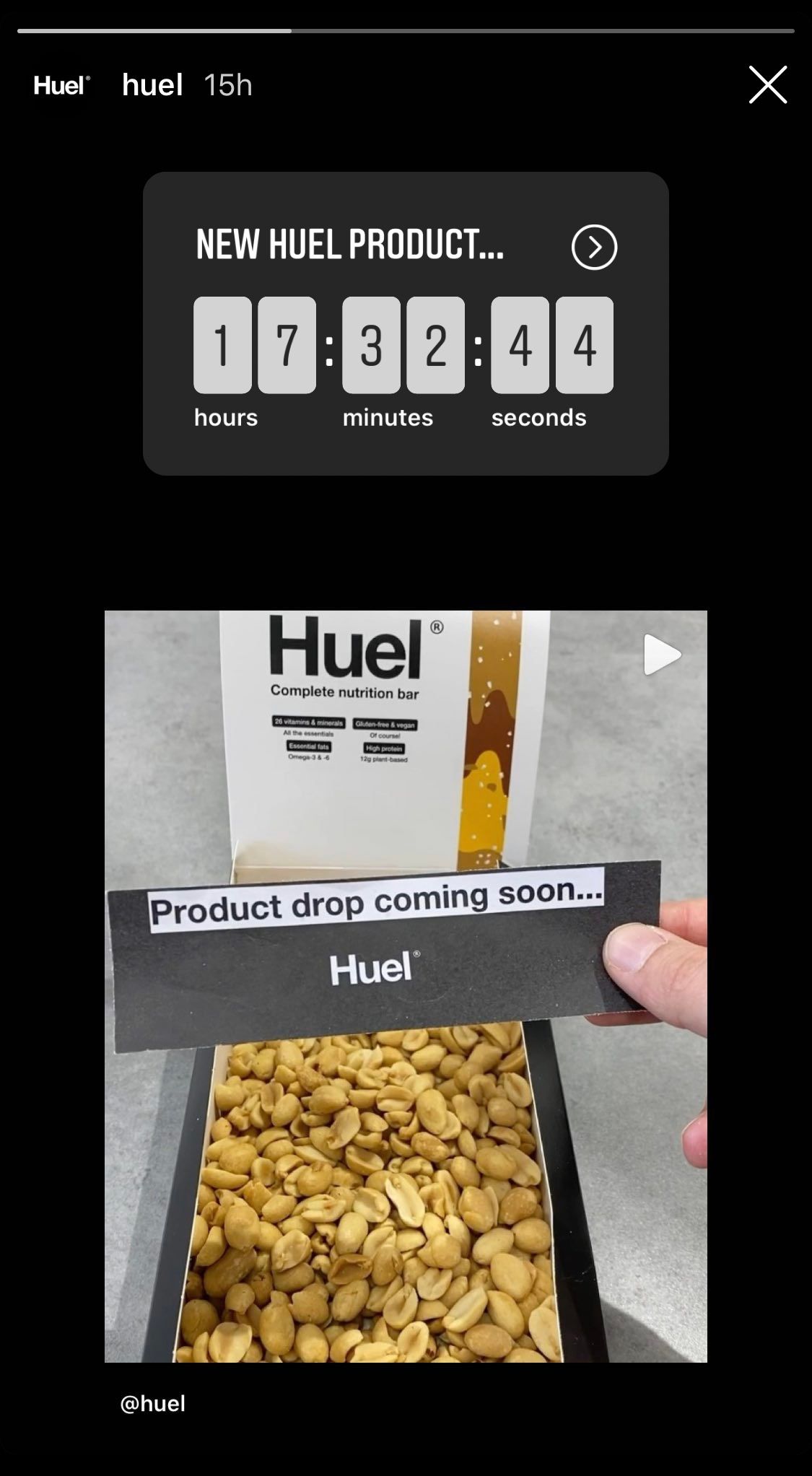 Here is an example of the Questions feature used in Huel's stories, which was shared to involve and gather ideas from followers.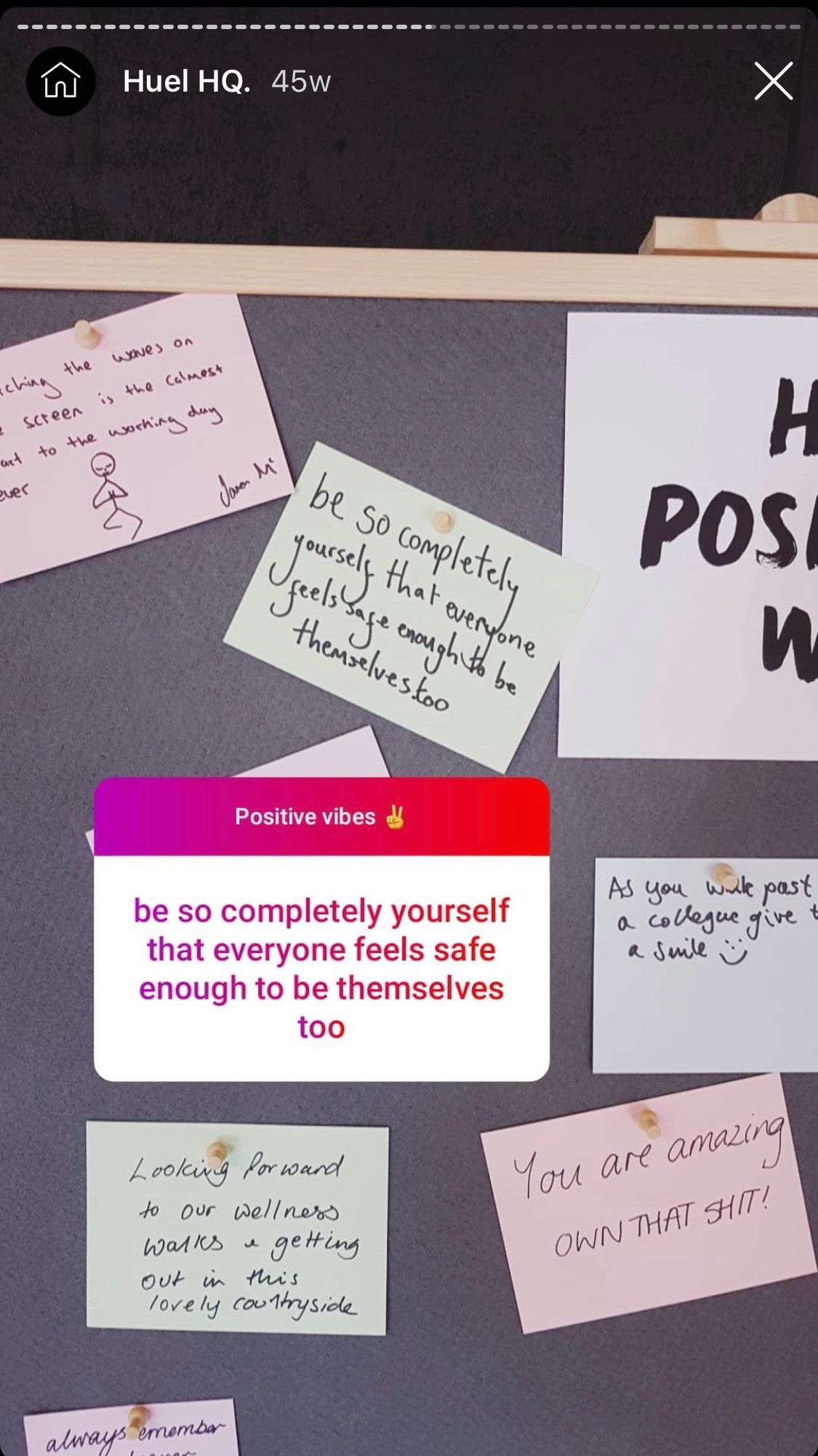 Huel aren't afraid to experiment with Instagram's more advanced features. Notice the little filter tab on their profile? Huel have created their own branded filter for their followers to find and use in their stories. You can create your own filter too through Spark AR!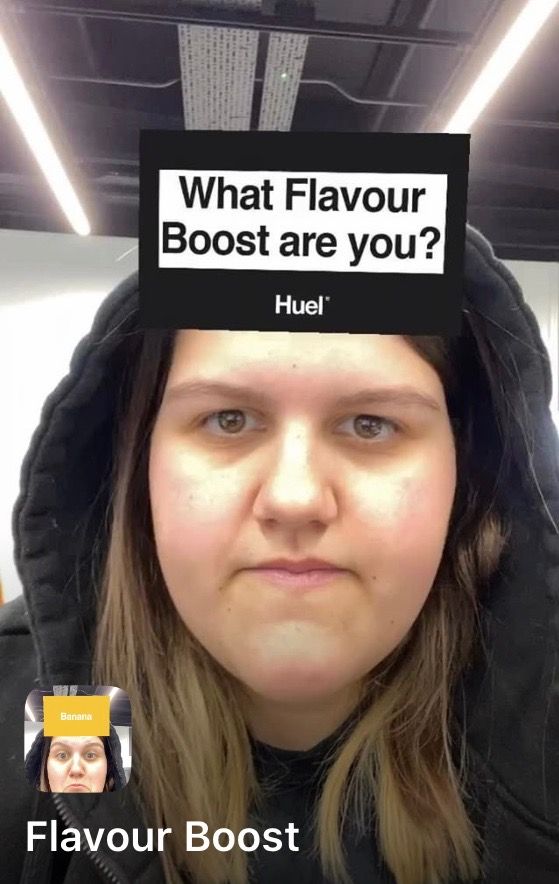 In another Minter.io article, we've listed even more ways to get interactive with your audience!

Encouraging interaction with your followers is leading Huel to gain a significant amount of comments per post in their cohort, displayed in this graph by Minter.io.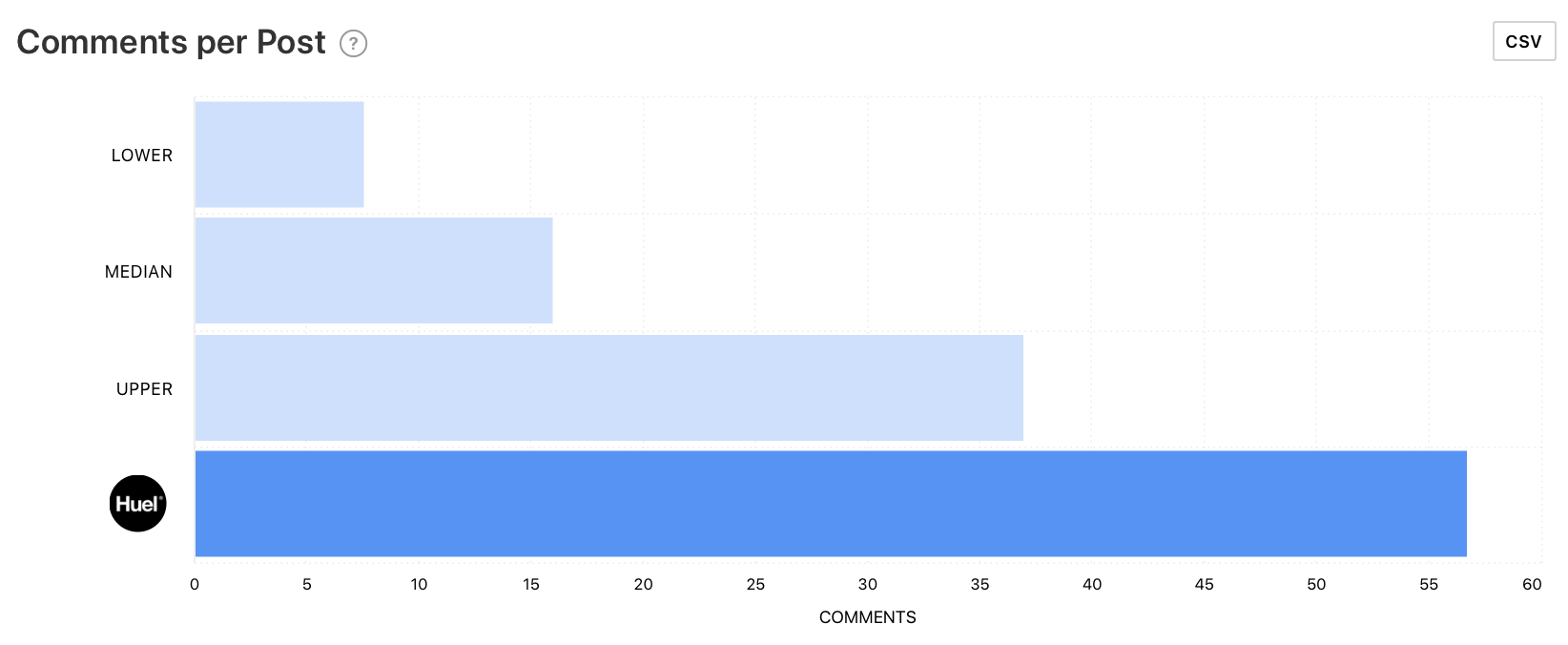 5. Sharing Shedloads Of Expertise

None of the above would mean much at all if Huel didn't know what they were talking about. What they are great at doing is backing up their products with science and expertise specific to their field. Through a mix of stories, IGTV and feed posts, Huel aren't shy about sharing the good stuff behind their good stuff.



…and of course there's no harm in posting the occasional doggo picture!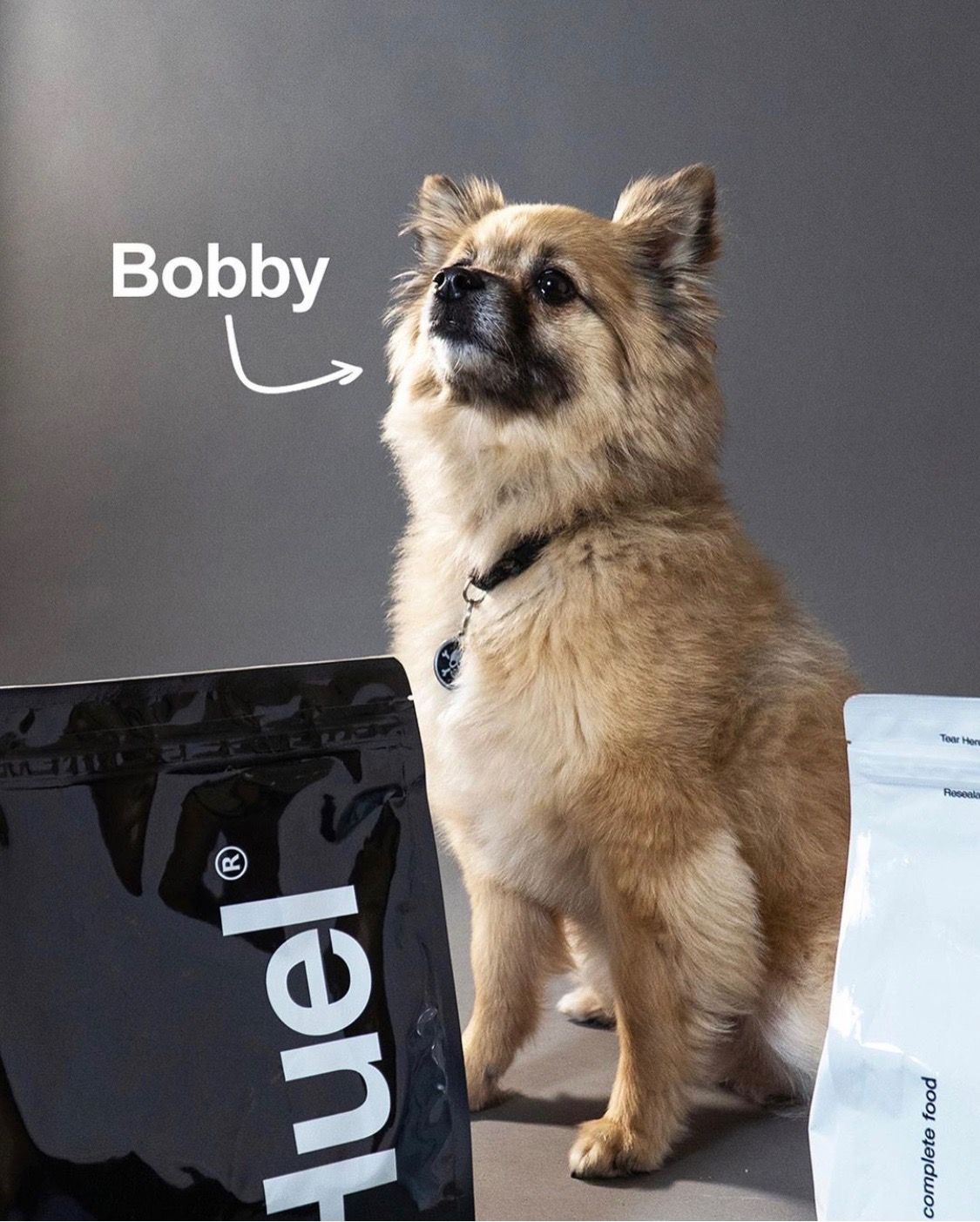 Are you looking to improve your business' Instagram presence? Check out Minter.io for all your latest Instagram Analytics.