How To Build Relationships With Your Followers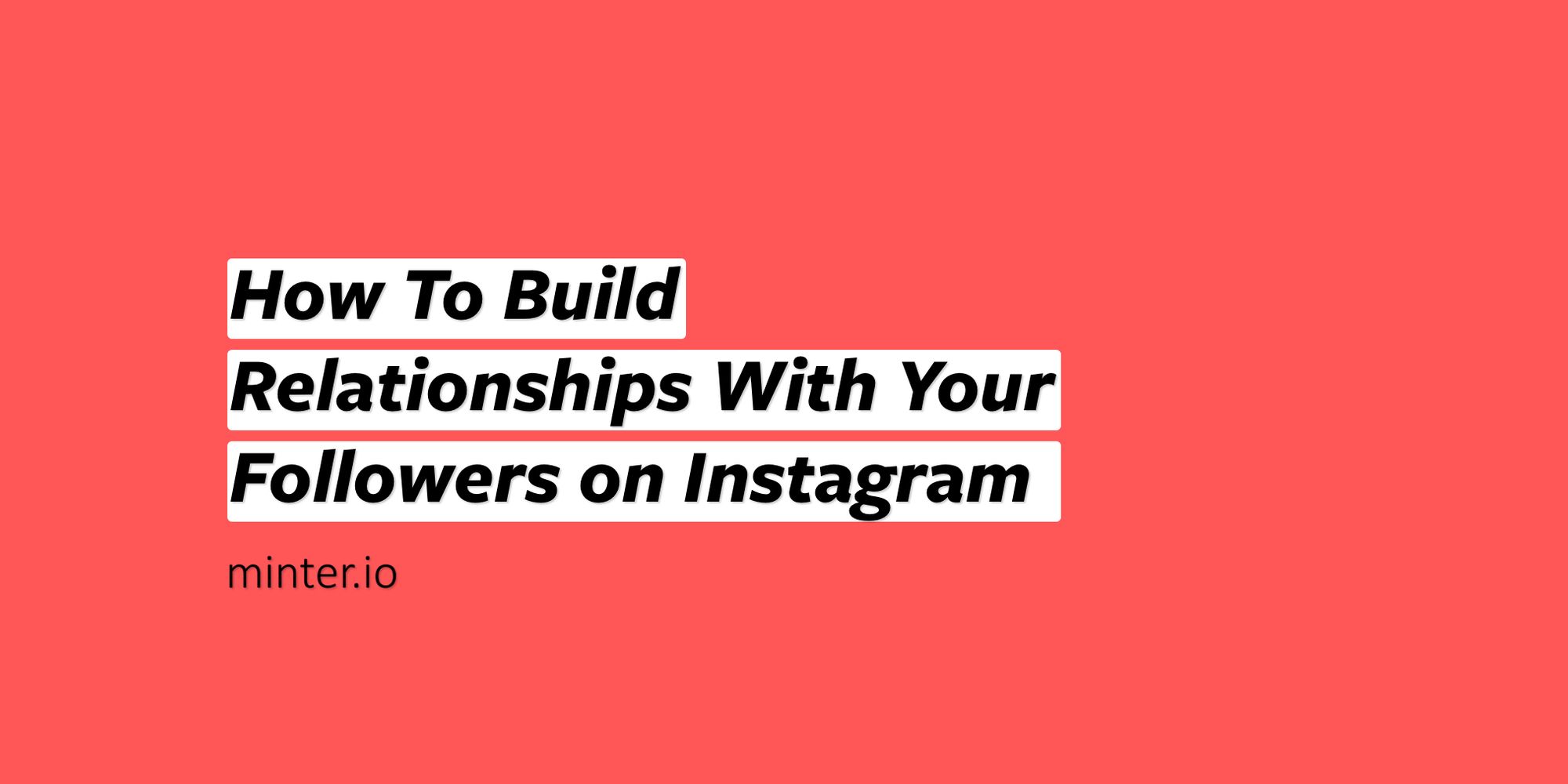 Building relationships with your followers is an excellent way to build trust and interest in your brand. It also creates a welcoming channel for your followers to feel heard, providing your business with vital opportunities for communication, feedback and suggestions. Actively pursuing genuine connection with your followers can help steer your business away from vanity metrics, which provide no real value to your business and sales.
Here are some of the ways you can encourage conversation and build relationships with your followers on Instagram.
Start The Conversation and Respond To Comments
Your post description is a valuable space for you to be able to engage with your audience, share the things that are important to your brand, and build upon the imagery shared with your media. Don't throw away this space — think about how you can use it to capture the essence of your brand and encourage communication with your audience.
So Worth Loving is a brand that champions self-worth. Through their products and marketing strategies, their ethos shines boldly.

Check out this recent post. It features the hashtag #swlfamily which introduces the idea that their followers are more than just spectators, but a part of the brand.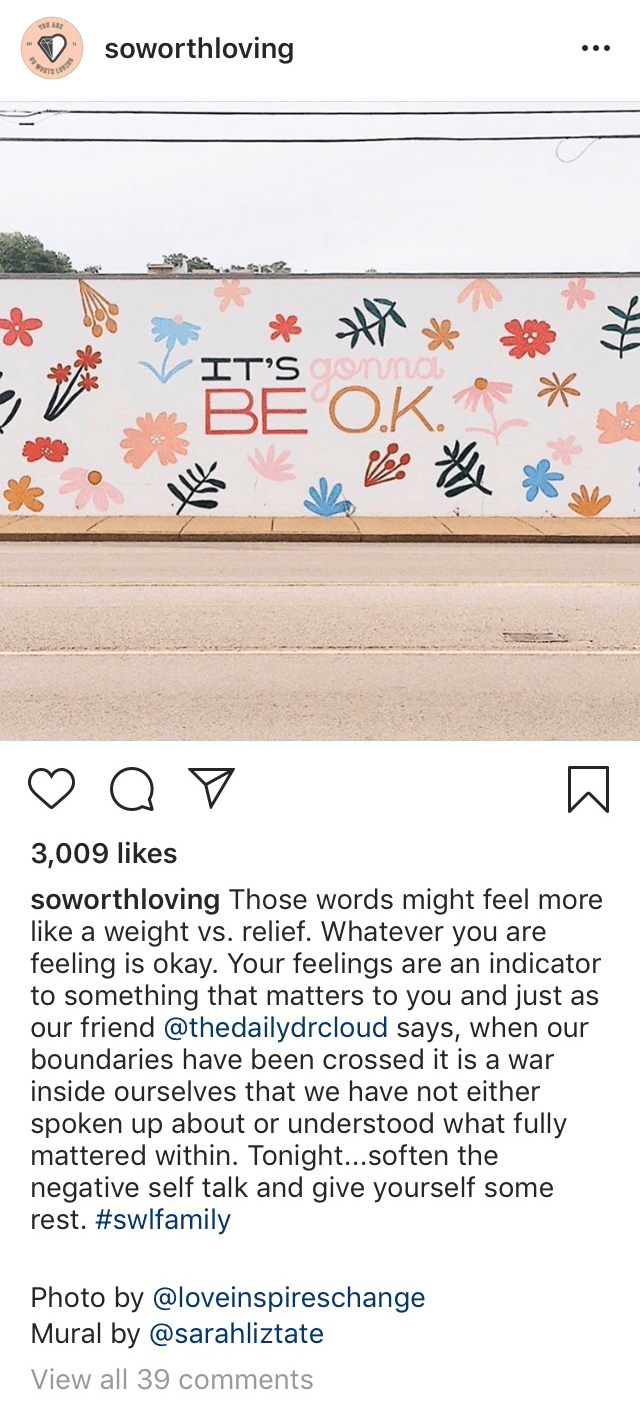 By sharing their thoughts in their post description, they are starting a conversation on a topic that is relevant to their brand. The description features an action the company is encouraging their followers to take. They are actively inviting the reader to do something, steering away from push media and product promotion.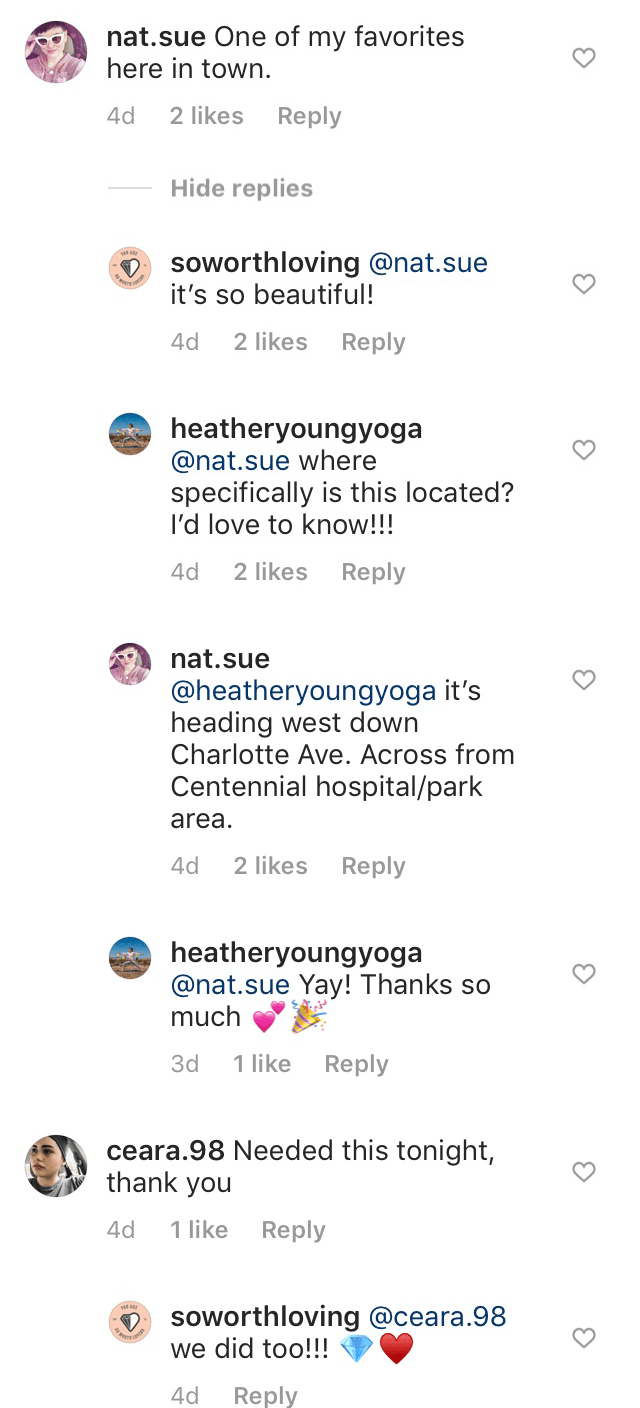 Notice how they follow up with the responses they receive by commenting back to people. This is one huge way to show that the brand cares about its customers and what they have to say. Making your followers feel heard encourages more interaction and builds a channel of communication.
Share Your Story
Opening up about people or processes within the company is like inviting your followers to peak behind the scenes. This is a great technique for building trust, by allowing your followers into your business' world.
Glossier is a "people-powered" health and beauty company.

In this recent post, Glossier shares the story of two senior environment designers on their team, alongside a brief history of the company as a whole.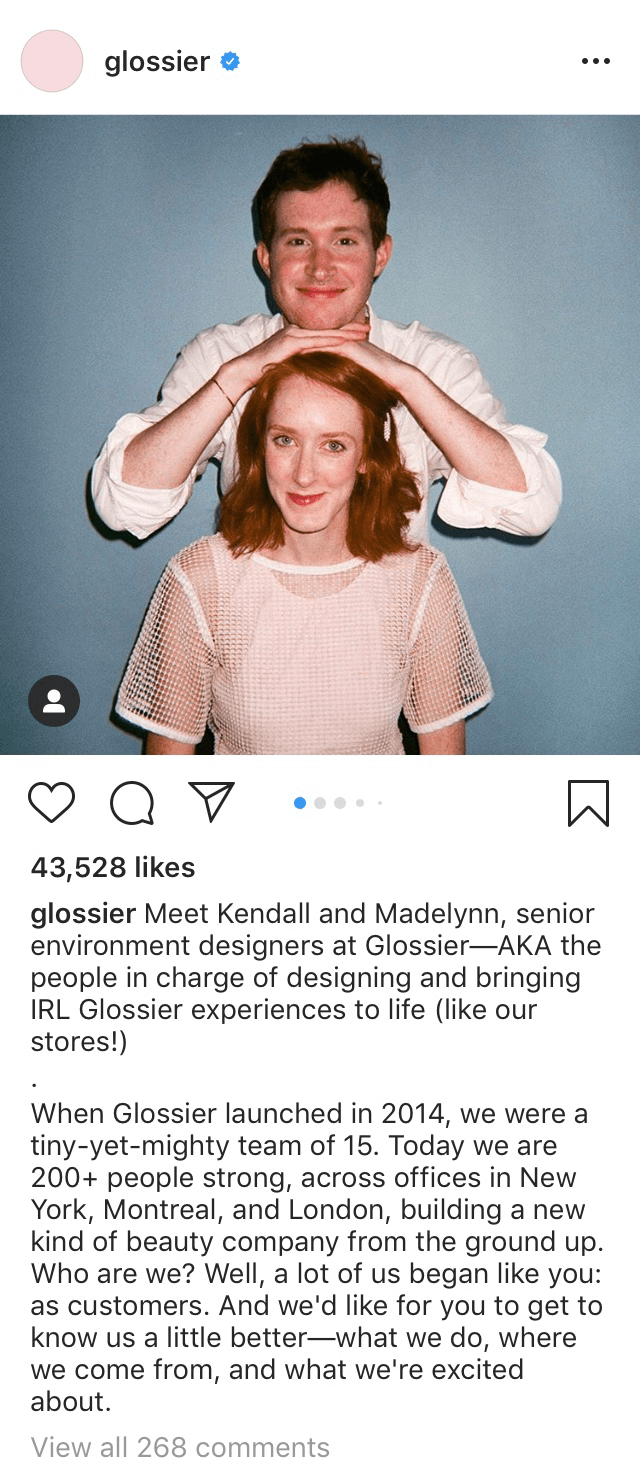 By communicating about the people, and not solely about the products, the viewer is invited to get to know the brand on a human level. Storytelling is a great way to change up your content, while giving your audience more reasons to buy into your business.
Check out the comments this post has sparked.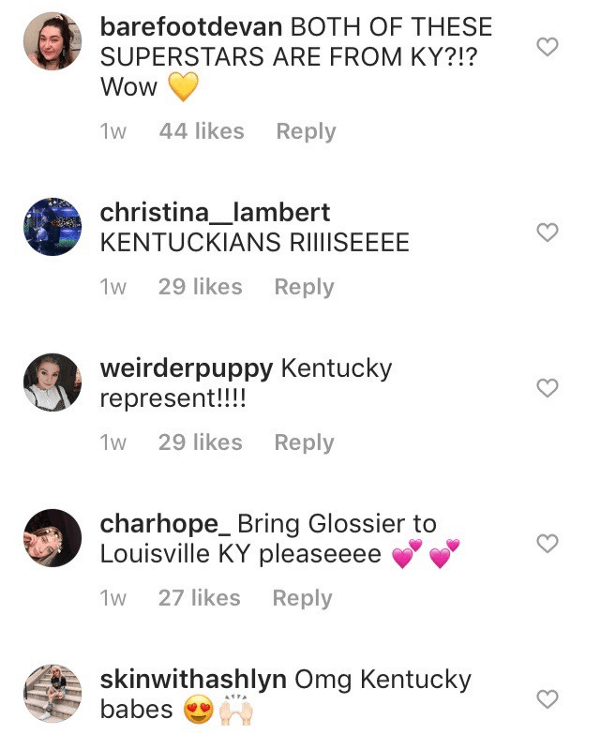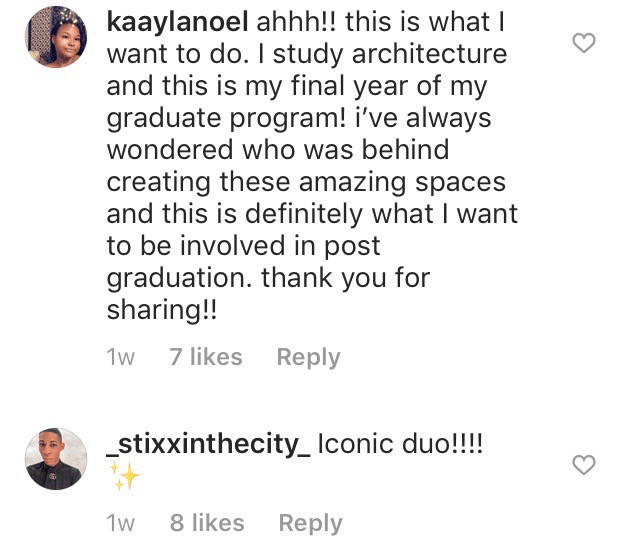 Give Options and Ask Questions
A more direct way to encourage conversation is to ask a question, or further still, give your audience some options to choose from. This is the perfect thing to pursue if you want to build awareness over an upcoming product or gauge consumer preferences.
Save Our Souls Clothing is a tattoo and music-related clothing brand.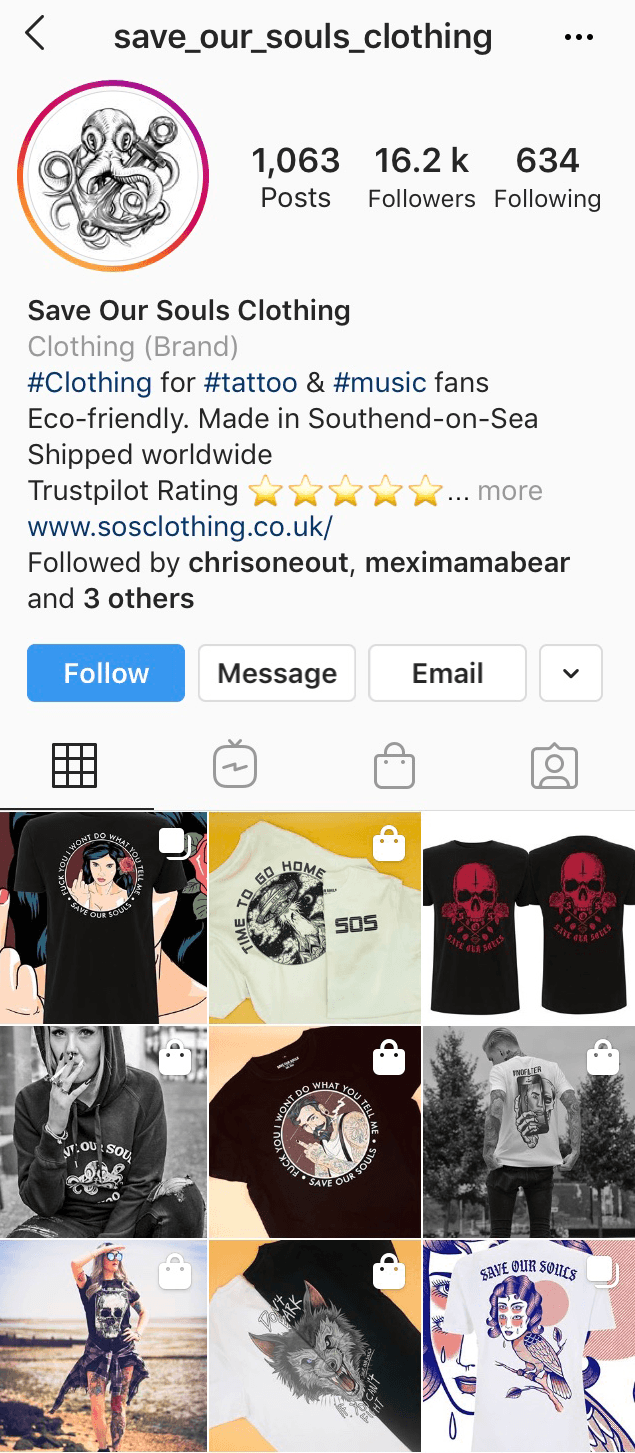 Check out this post in which they asked their followers to help finalise the design of one of their products.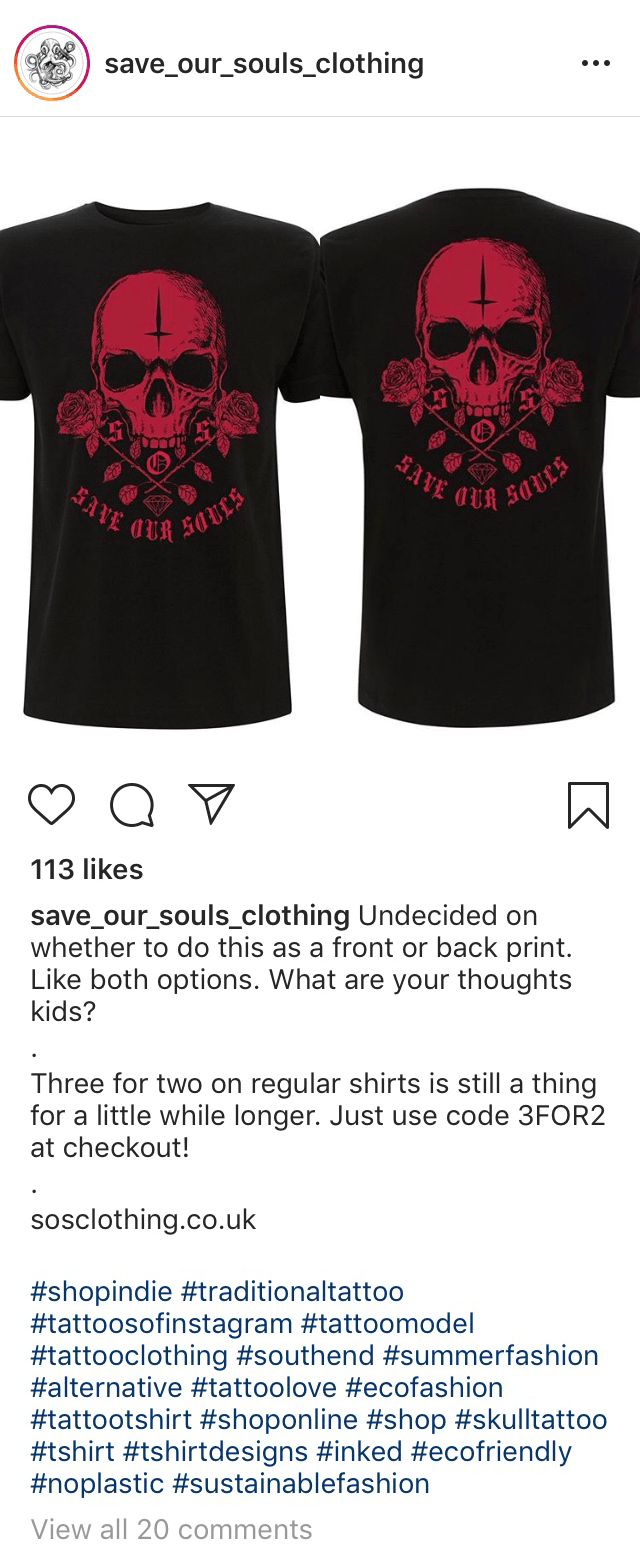 What better way to include your customers, and create something they want to buy, than by getting their help and feedback throughout the design process? The direct question and clear options prompts response from viewers.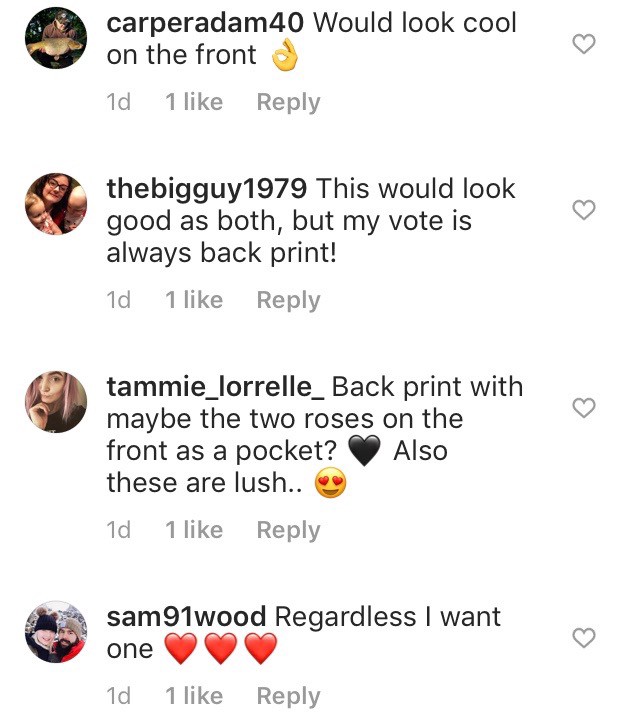 Use Stories Features
There are a number of features on Instagram Stories that prompt an action from the viewer. These include polls, questions, sliders and quizzes.
Vogue Germany is the German leg of the Vogue fashion empire. Vogue Germany regularly uses Stories features to engage their followers.

Here are two of the recent Stories posts in which Vogue Germany has invited a response from the viewer. Vogue Germany uses a quiz and the questions feature which allows the viewer to respond.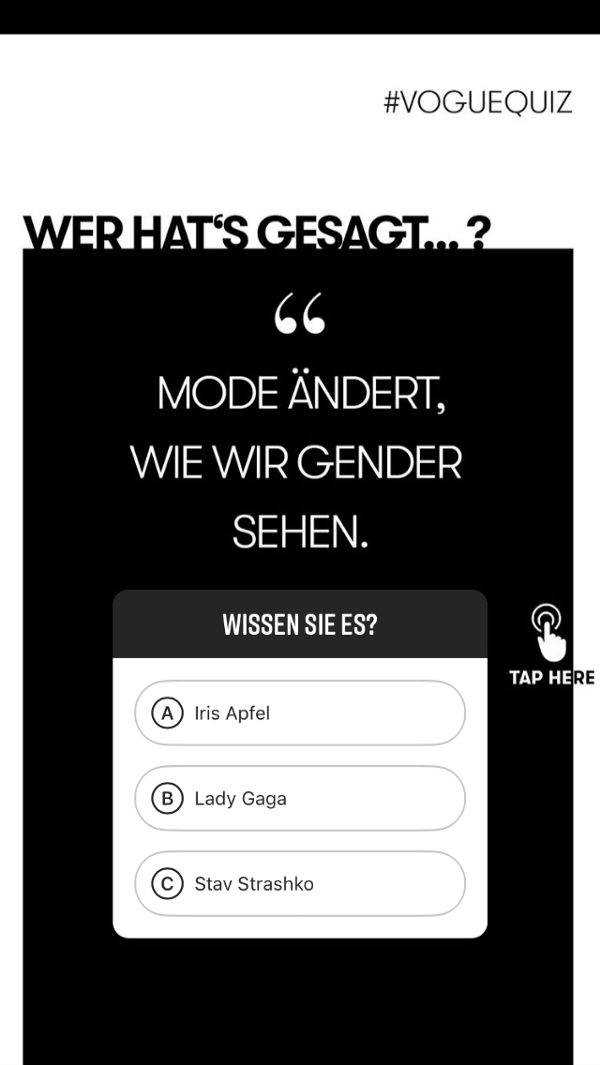 These are more direct techniques to build communication and responses from your audience. Acknowledging the responses can encourage more response in the future. You can use these features to find out more about your audience, get your followers' opinions and inject some fun into your Instagram presence.
In a cyber-world of vanity metrics, likes for likes and follows for follows, building genuine growth for your business through social media can be a bit of a maze. That's why we've created an Instagram analytics tool which helps you keep track of your KPIs and profile growth. Have a look at your business' Instagram presence through Minter.io today — sign up for your free trial now.