How to get verified on Instagram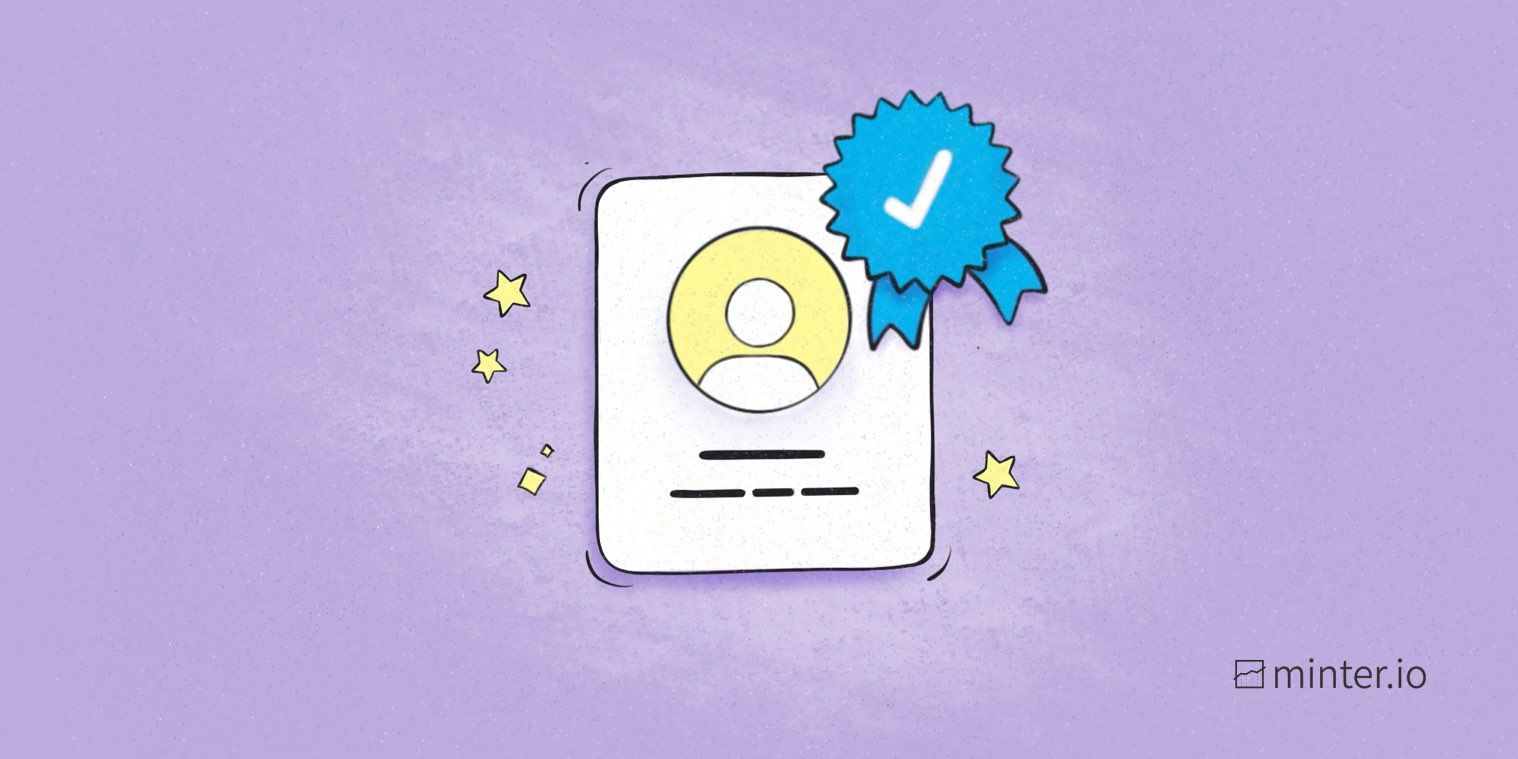 Let's face it, who doesn't want a flashy verification badge stamped next to their social handle? This means you've actually made it, right? Well, it turns out there's more to verification than having something shiny to show off about at a family gathering. In this article, we're looking at what verification is, why it's useful and how you can get your own Instagram account verified.
What is verification?
On Instagram, verifying your account provides you with a badge depicting a white tick in a spiky blue circle. This is often referred to as a blue tick. This is displayed next to the social handle at the top of an Instagram profile, next to the handle above published posts and next to comments shared by the verified user.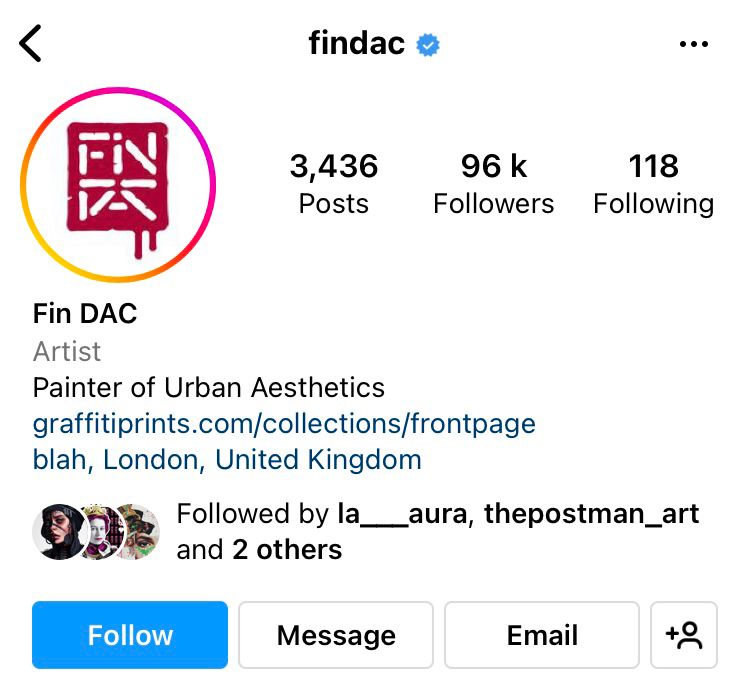 These stickers are more than a status symbol - they are a mark of credibility. Verification badges show that Instagram has confirmed the account is the real presence of the public figure, celebrity or brand they represent. They prove that the social account is legitimate, enabling trust in the brand. They also safeguard against fake accounts and scams. So in essence - no tick, no trust.
Verification is important if there are other accounts attempting to impersonate a legitimate account. It helps viewers find and engage with the right account, avoiding potentially harmful interactions along the way. Therefore, when your audience starts to grow, your brand starts representing a public interest, or you're worried about the safety of your audience in terms of scammers, it's time to verify your account.
Here's how…
Apply for verification on Instagram
Verification needs to be requested. This process is crucial for making sure only legitimate businesses, brands and public figures qualify for a verification badge.
Find the screen for requesting verification:
Open the Instagram app and head to your profile by tapping your profile picture in the bottom navigation bar.
Tap the menu indicated by 3 horizontal bars in the top right-hand corner of the screen.
Select 'Settings' at the top of the list.
Choose 'Account' from the list.
Scroll down and tap 'Request verification'.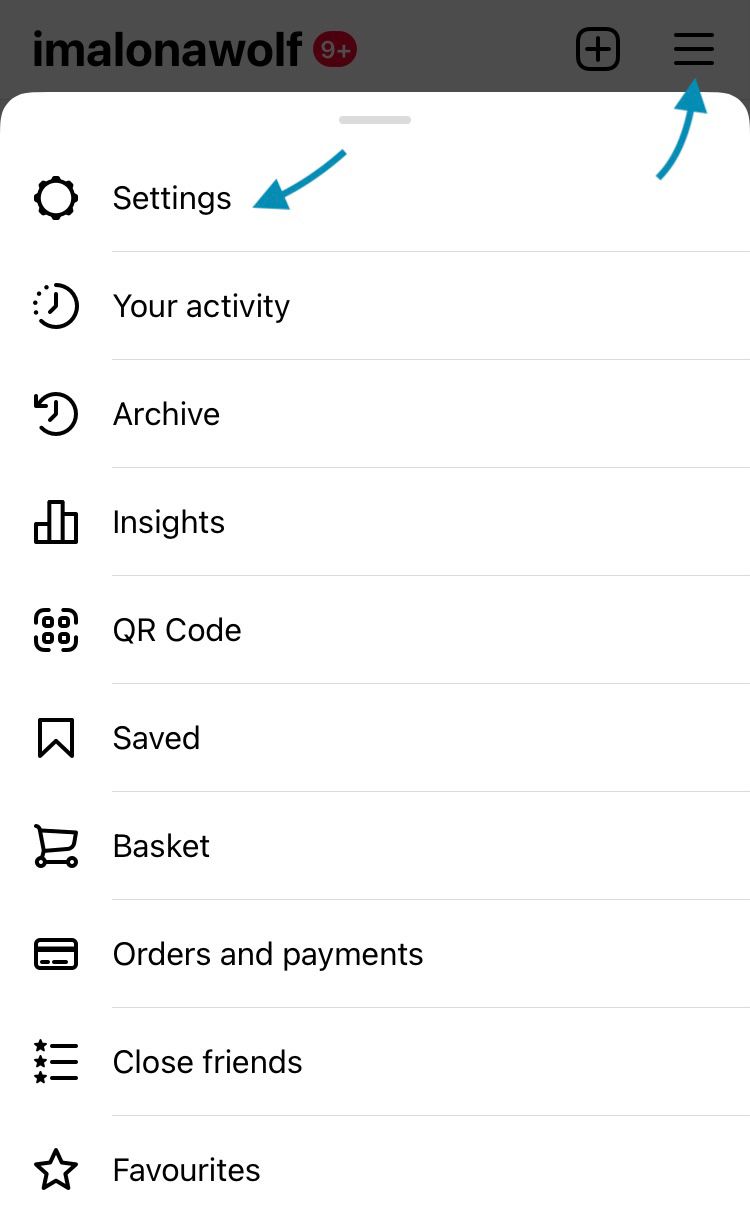 Confirm authenticity
Here your username will be shown. You must fill in your full name or the full name of your business and upload an official document to support your identification.
You can upload a file of the following document types:
Driving license
Passport
National identification card
Tax filing
Recent utility bill
Articles of incorporation
Your choice will be influenced by whether you're using a personal or business name for your Instagram handle.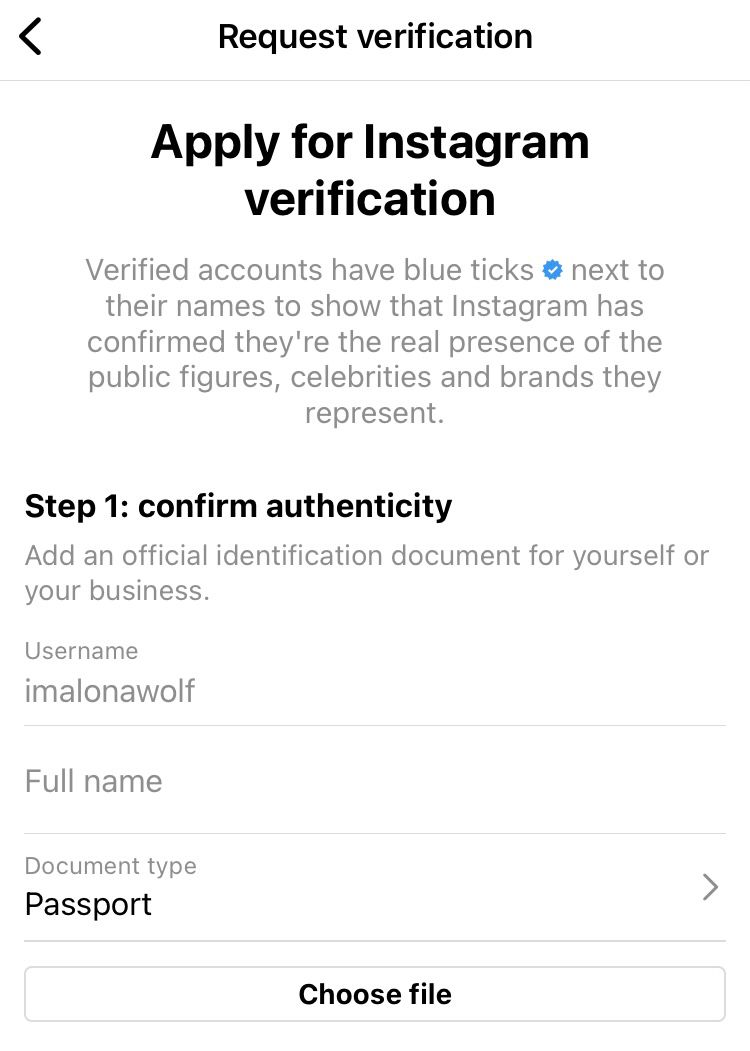 Confirm notability
Your account should represent a public interest. This is because verification is not relevant to every account on Instagram. If everyone had a blue badge, they would become redundant. You must show there is a reason for you to acquire one.
Choose your profile category
Choose from:
News/media
Sports
Government and politics
Music
Fashion
Entertainment
Digital creator/blogger/influencer
Gamer
Global business/brand/organisation
Other
Choose a country/region
This should represent where the person or organisation your account represents is most popular, not necessarily where it is located.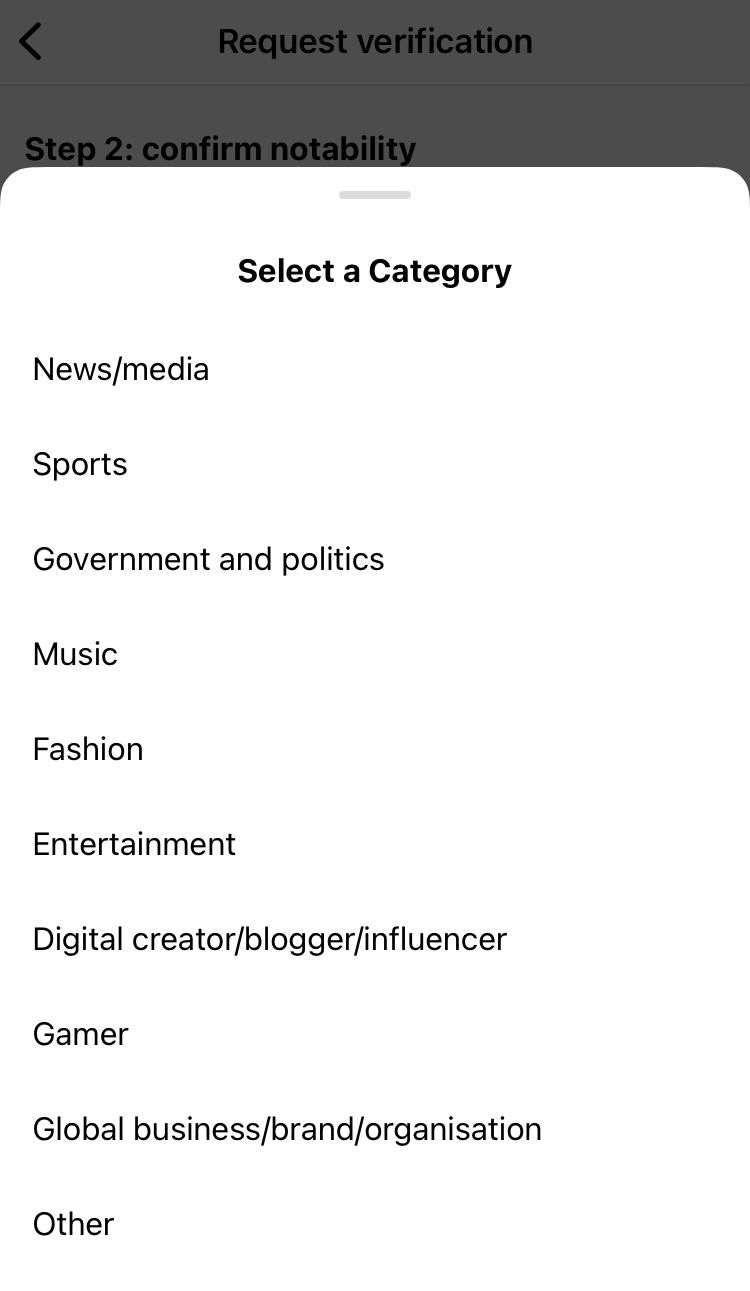 Describe your audience
This optional step gives you the space to describe the people who follow your account. You may choose to include who they are, what they're interested in and why they follow you. This can help build your case for requiring verification.
Add your aliases
If your business or brand is known by multiple names, you can add these in this optional step. List all the names your account represents and included your name in other languages if this is relevant to your brand. This will help indicate the size of your business and the interest in multiple countries.
Add links
Other optional step, but one that is particularly important, is to add links to support your application. This is critical if you have a larger following on a different social media platform and are looking to safeguard your branding on Instagram in conjunction with this. Add articles, social media accounts and other links that show your account represents a public interest.
Instagram automatically gives you space to add 3 links. Choose the link type, then type in the URL. You can add up to 5 links. Don't add paid or promotional content in these links as these will not be considered as part of your application.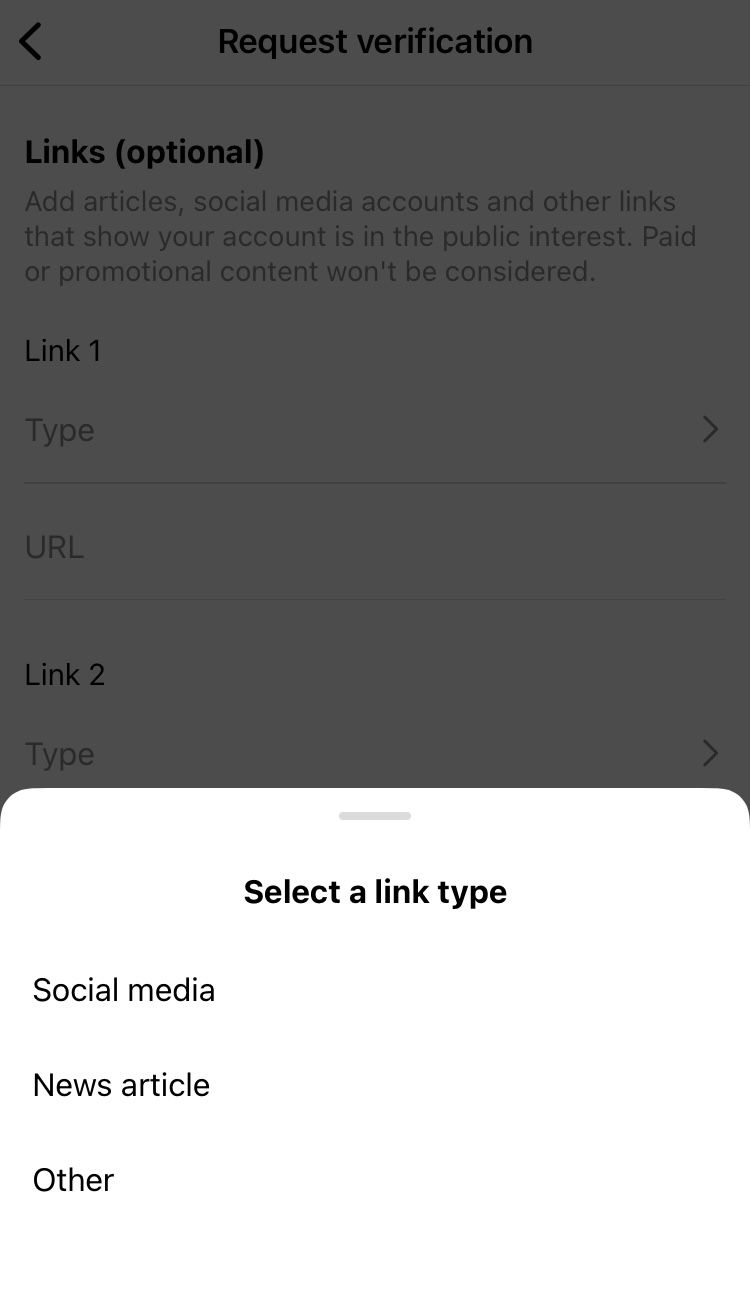 Once you have filled in all the relevant information, tap the blue 'Submit' button at the bottom of the screen.
Additional Requirements
Instagram also states that in order to be verified, in addition to following Instagram's Terms of Use and Community Guidelines, your account also needs to be:
Authentic: Represent a real person, registered business or entity.
Unique: Represent the unique presence of the person or business. Only one account per person or business may be verified, with exceptions for language-specific accounts. Instagram doesn't verify general interest accounts.
Complete: Your account must be public and have a bio, profile photo and be active when you apply.
Notable: Your account must represent a well-known, highly searched for person, brand or entity.
Once your account has been verified, you can't change your username on that account and the verification can't be transferred to a different account, so make sure you're happy with your username and account before you get started. A decision on whether to accept your verification request can take up to 30 days. If it is denied, you can submit a new request in 30 days. Applying multiple times before your application is accepted or denied will cancel the application.
Brands using verification
Verification becomes more and more important, the more well-known your brand becomes. Not only is it important for warding against fake accounts, it's also used to make sure your legitimate accounts are recognised as such. Coca-Cola claimed verification on multiple accounts which focus on different languages, countries, venues and events critical to the business.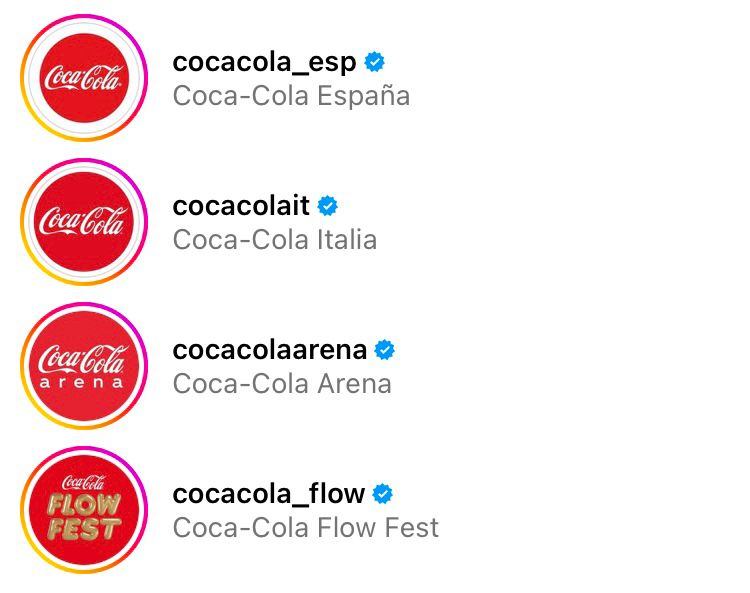 Whereas, if we look at Nike, verification covers the main brand account, the women's account and the skateboarding account… but it also helps the legitimate accounts stand out in a sea of copycats, fakes and fan accounts.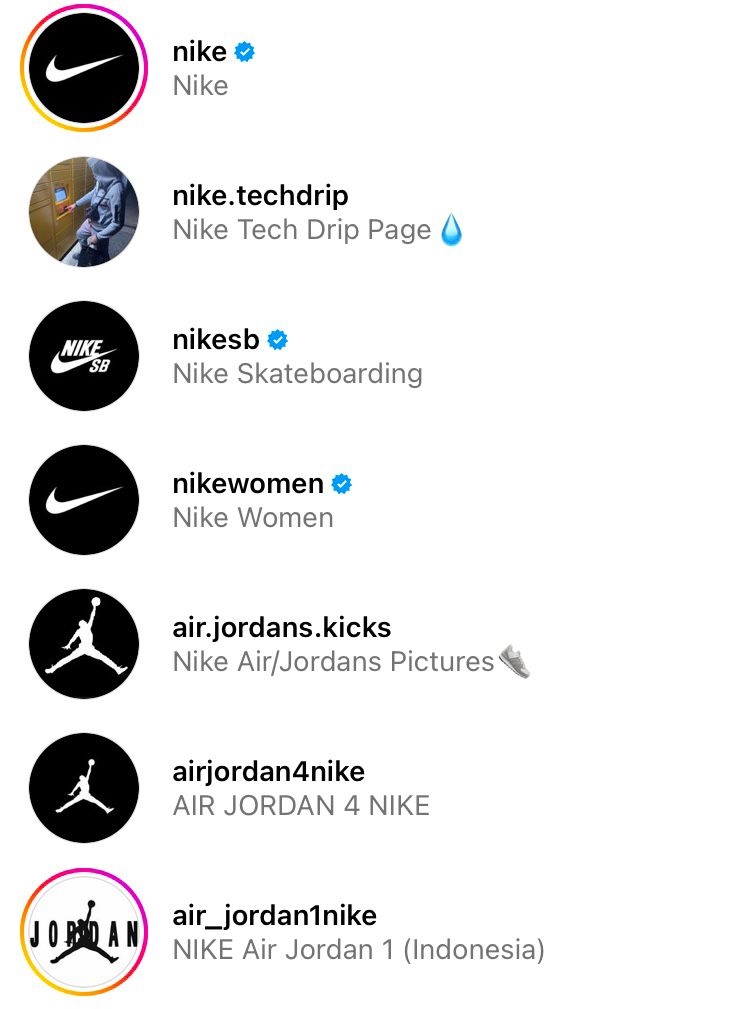 We hope this helps you continue to develop your business. However, being verified on Instagram doesn't guarantee business success, so make sure you head to Minter.io to get all the analytical data you need to grow on social media.

---
Find all the social media metrics you need.
Try Minter.io!→