How To Make Your Audience Work For You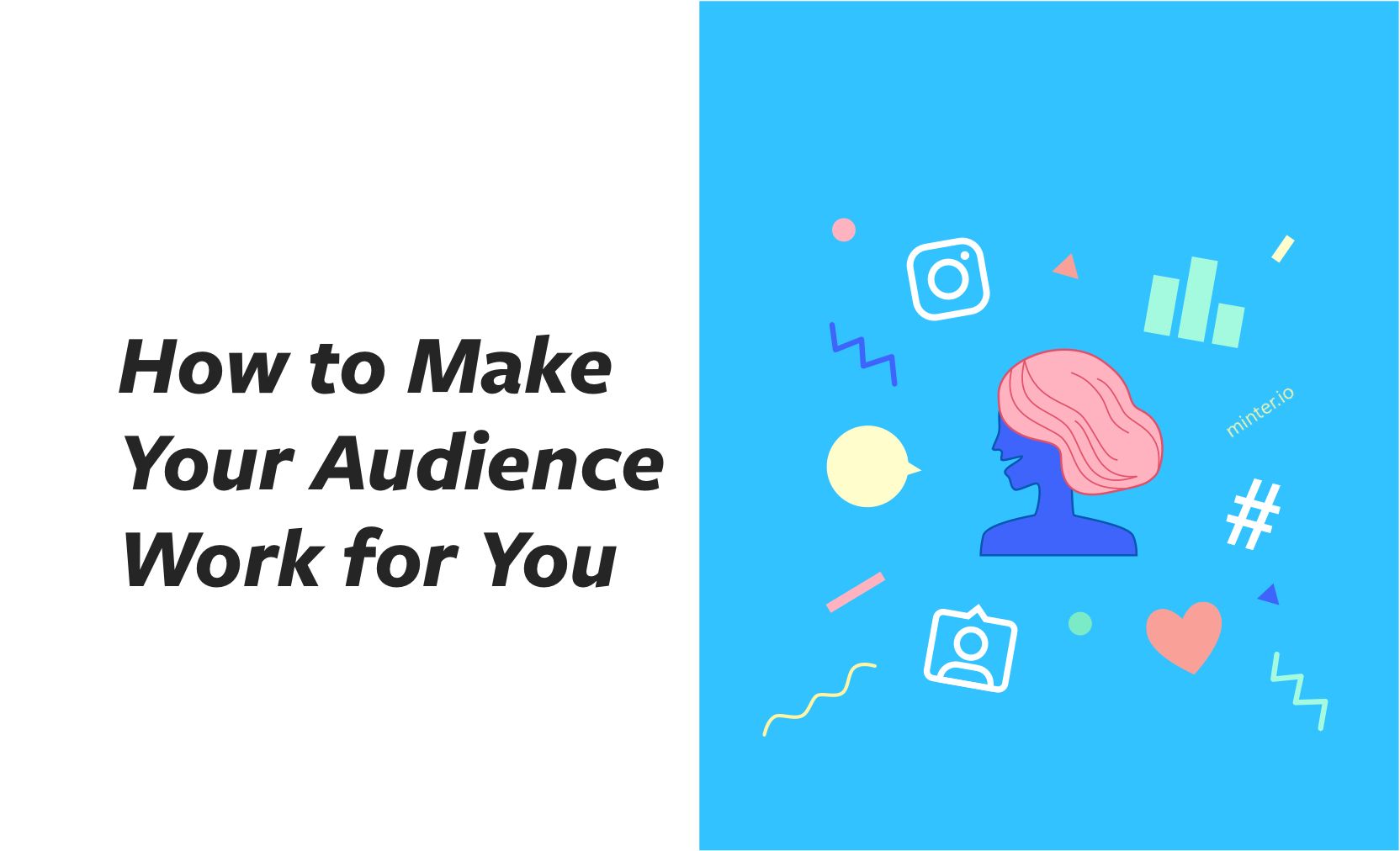 Instagram is a community space; a platform that champions conversation. The most magical part of social media in the world of advertising is that it breaks the idea of an advertising medium being a one-sided showcase. Unlike print, TV, and the majority of radio advertising, social media is multifaceted. It welcomes comment and the inclusion of the audience, fans, influencers, other bands and even critics.

As social media advertising is so different from traditional advertising methods, many brands and businesses are embracing their audience in their content creation process and the promotion of their products and services. This is not a new idea, but one that lends itself spectacularly well to the online environment. The internet is just like good old fashioned word-of-mouth sharing, but on steroids, with a lightening-fast chain reaction of audience members sharing content they deem worthy.

Is your brand taking the opportunity to embrace your audience in your advertising? We've got 4 ways you can, while treasuring your valuable fans in the process…

User-Generated Content

User-generated content (also known as user-created content) is commonly associated with the end-user posting content on social media, rather than the brand or manufacturer. The great thing about UGC is that it brings a level of authenticity to the posts and builds trust around the product.  

Several brands and businesses are incorporating UGC into their strategies. This can include hashtag campaigns and selecting content from the audience to share. We previously shared McDonald's #ShamrockShakeSZN in an article. You can find it here: https://minter.io/blog/how-brands-use-instagram-stories-to-boost-business/

One of the best ways to encourage UGC is to create a custom hashtag. This places all the UGC in one hashtag feed, so you can easily find content relevant to your brand when you need it and want to share it. It also groups the conversations around your brand together. This makes it easier for you to detect how your audience really feels about various releases, products or the brand in general.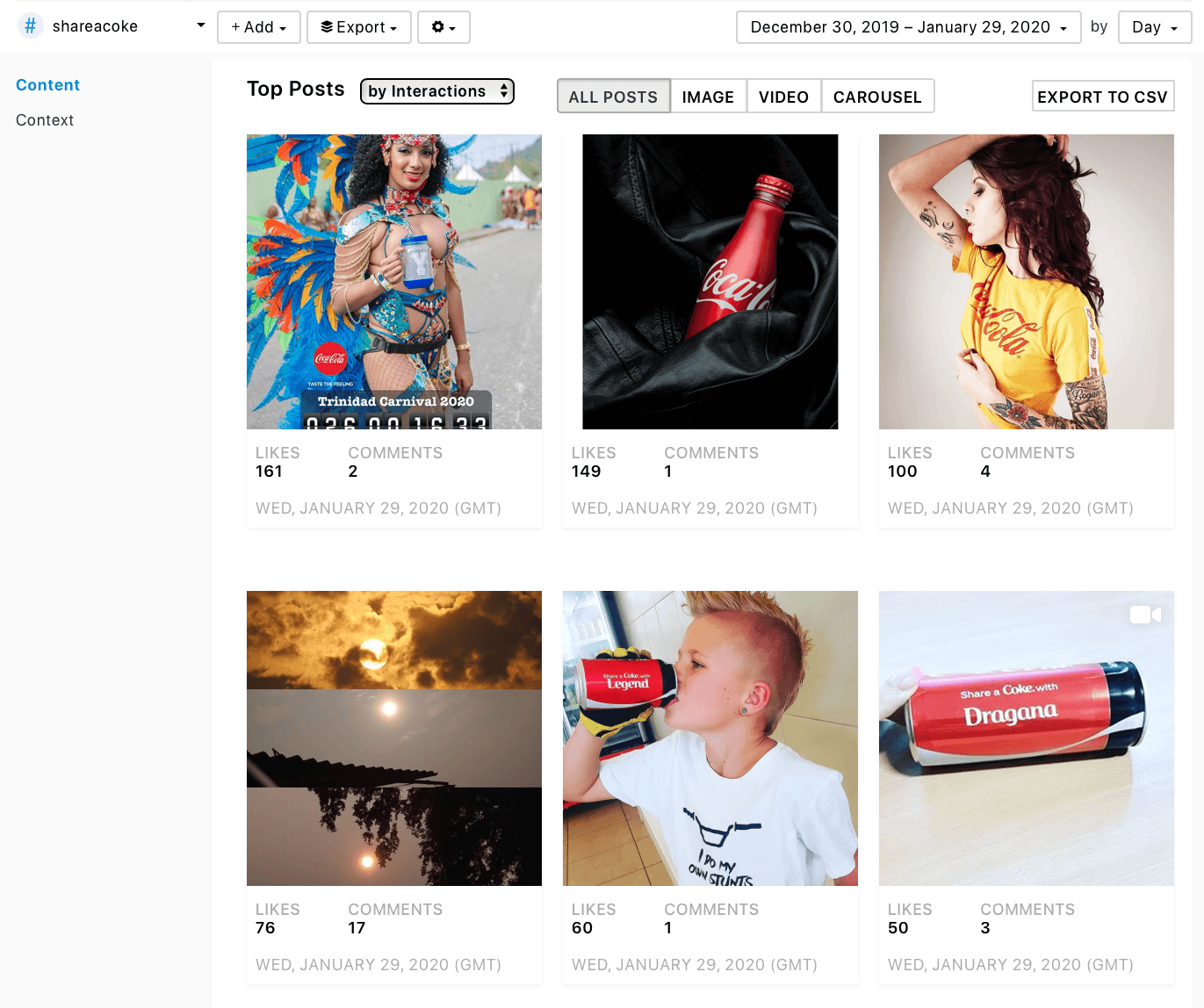 You could also encourage your fans to tag your Instagram account in content so that you are notified when new UGC is uploaded. This works particularly well for smaller businesses.
Interactive Content

The ability to screenshot content and re-share is a game changer when it comes to marketing. Stories posts have been popping up including questionnaires, fill the blank, 'download' this background etc. Allowing your audience to complete and share a post is a very clever spin on audience participation through social media.
Check out this questionnaire @pandco_women shared to their Stories. By making the post interactive, encouraging users to fill in the answers, @pandco_women include their audience in their content while sharing their brand.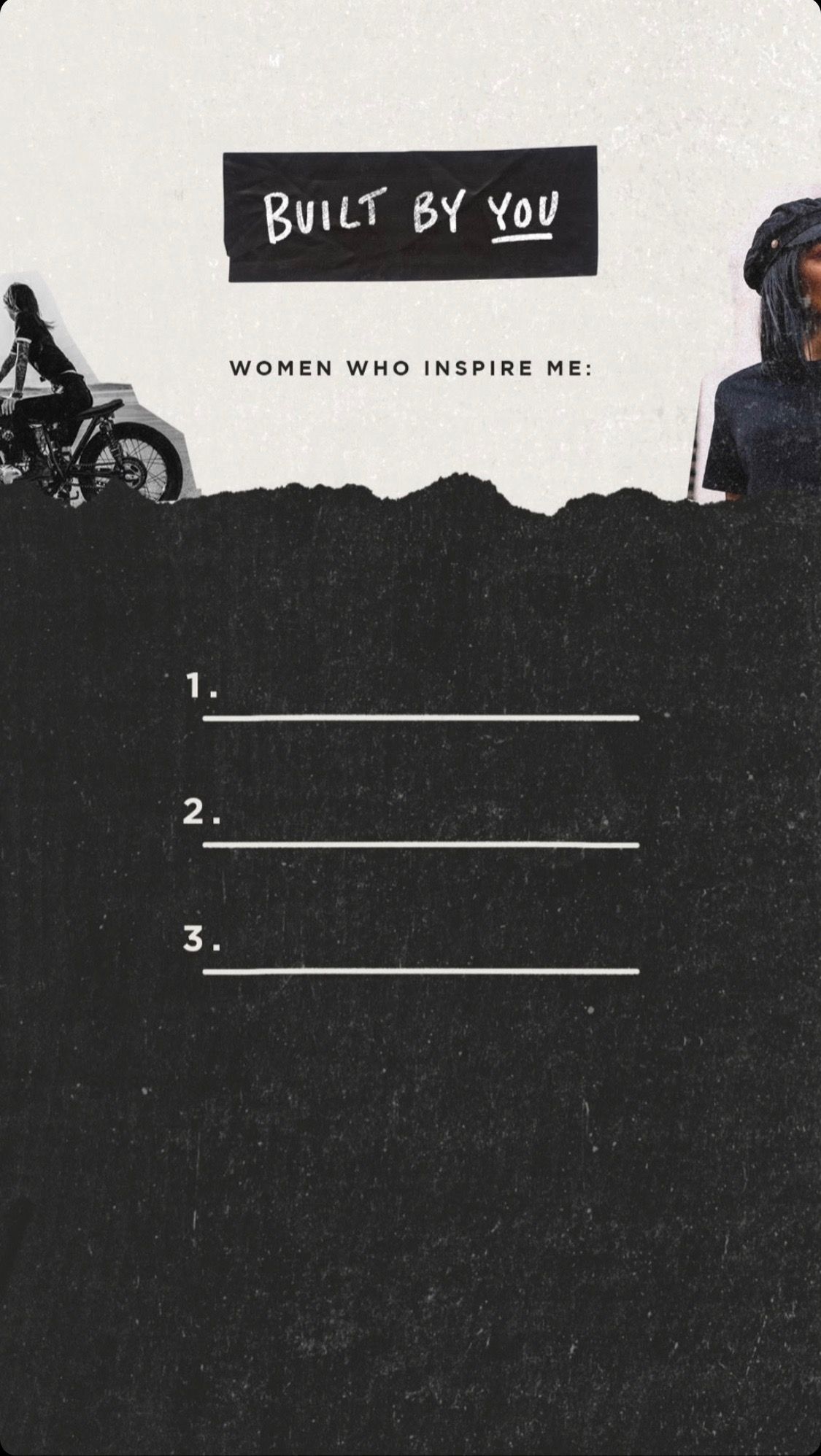 Reposts

Advocating reposts of your content is a great way of sharing your brand with additional audiences. Repost apps make it easy for anyone to take a piece of content from a profile and share it onto their own profile, complete with credit.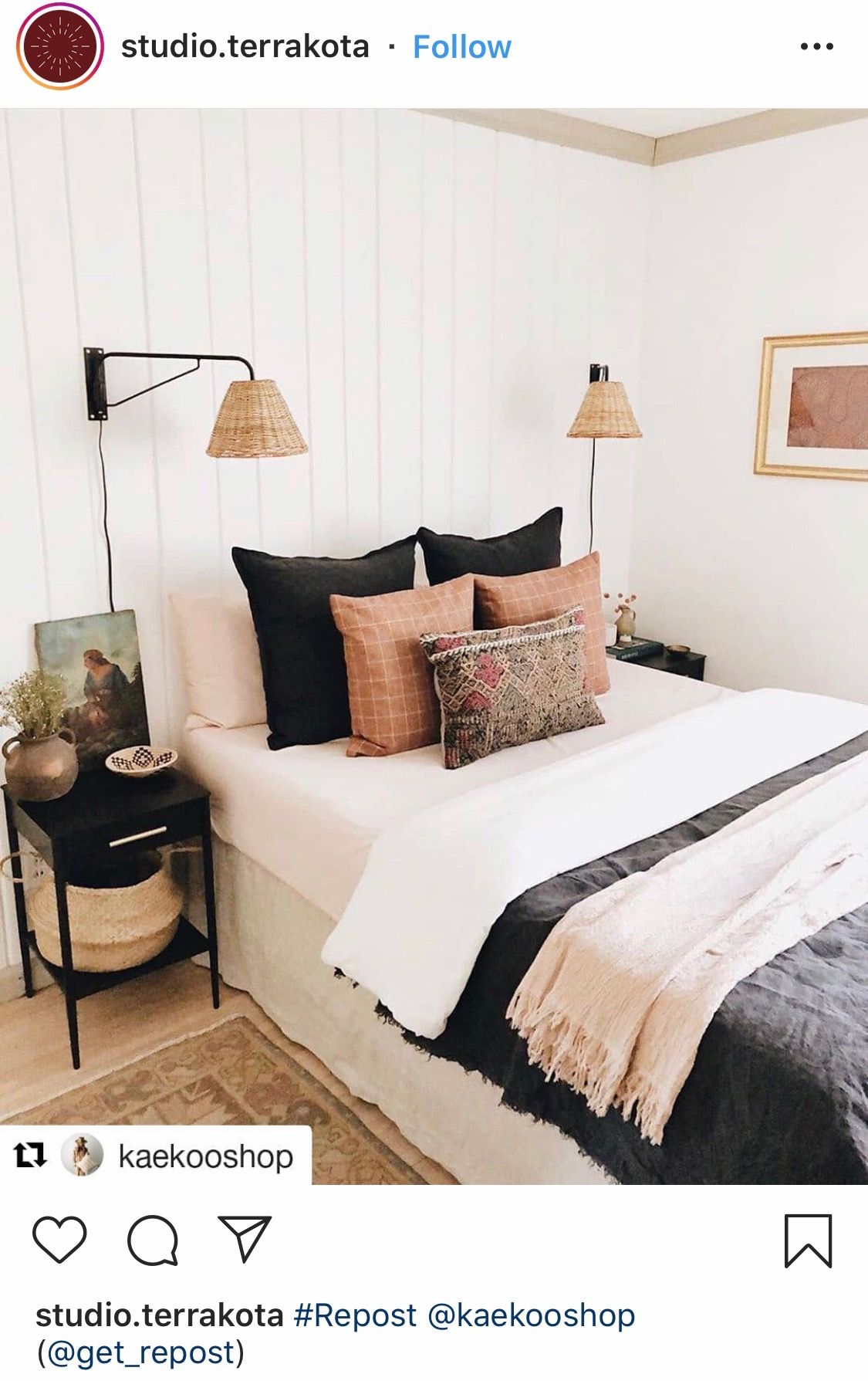 Allowing and encouraging your audience to share content you have already created is hugely valuable, but is something that not all content creators feel comfortable with. With talk surrounding copyright becoming rather blurry with some online communities, and screenshots eliminating the automatic credit, the idea of actively encouraging your audience to take your content and post it elsewhere can be an alien one.

The key with this type of advertising hack is to think about the bigger picture. Encourage the giving of credit with a line like, 'Don't forget to tag us in your repost :)' but don't create friction between you and your followers if they don't. Showcasing gratitude in the comments with a line such as, 'Thank you so much for sharing our content with your friends - we're really pleased you like it!' gives your brand even more likability and reasons to share more from your brand in the future, all while pointing back to your profile.

Tagged Tab

The tagged tab on your profile is one that is often ignored or neglected, but a tagged tab can be just as impressive as a main feed. Tagged posts can include user-generated content and reposts, alongside any other post that your audience thought it was worth tagging your brand in. Think about incorporating positive responses to your tagged posts, sharing images you've been tagged in in your Stories, and allowing your audience to shout about your brand!

Look at @aldo_shoes tagged content tab. A lot of the content is high quality, showcasing the products in a positive, authentic way.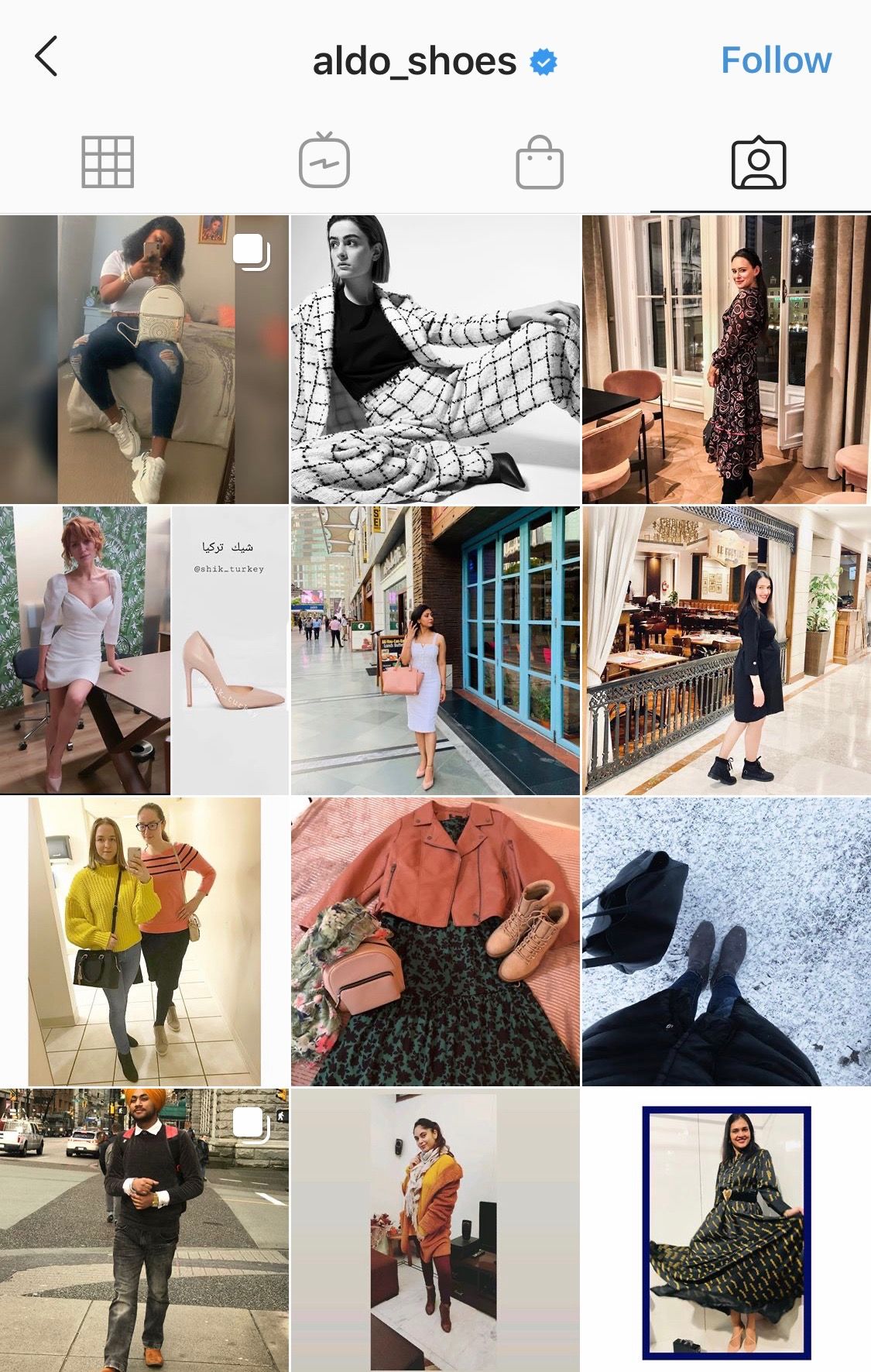 Your audience is an asset that should be valued. Check out all your mentions and hashtags in one place using the internet's friendly Instagram Analytics tool Minter.io.