How to use selfies to boost business on social media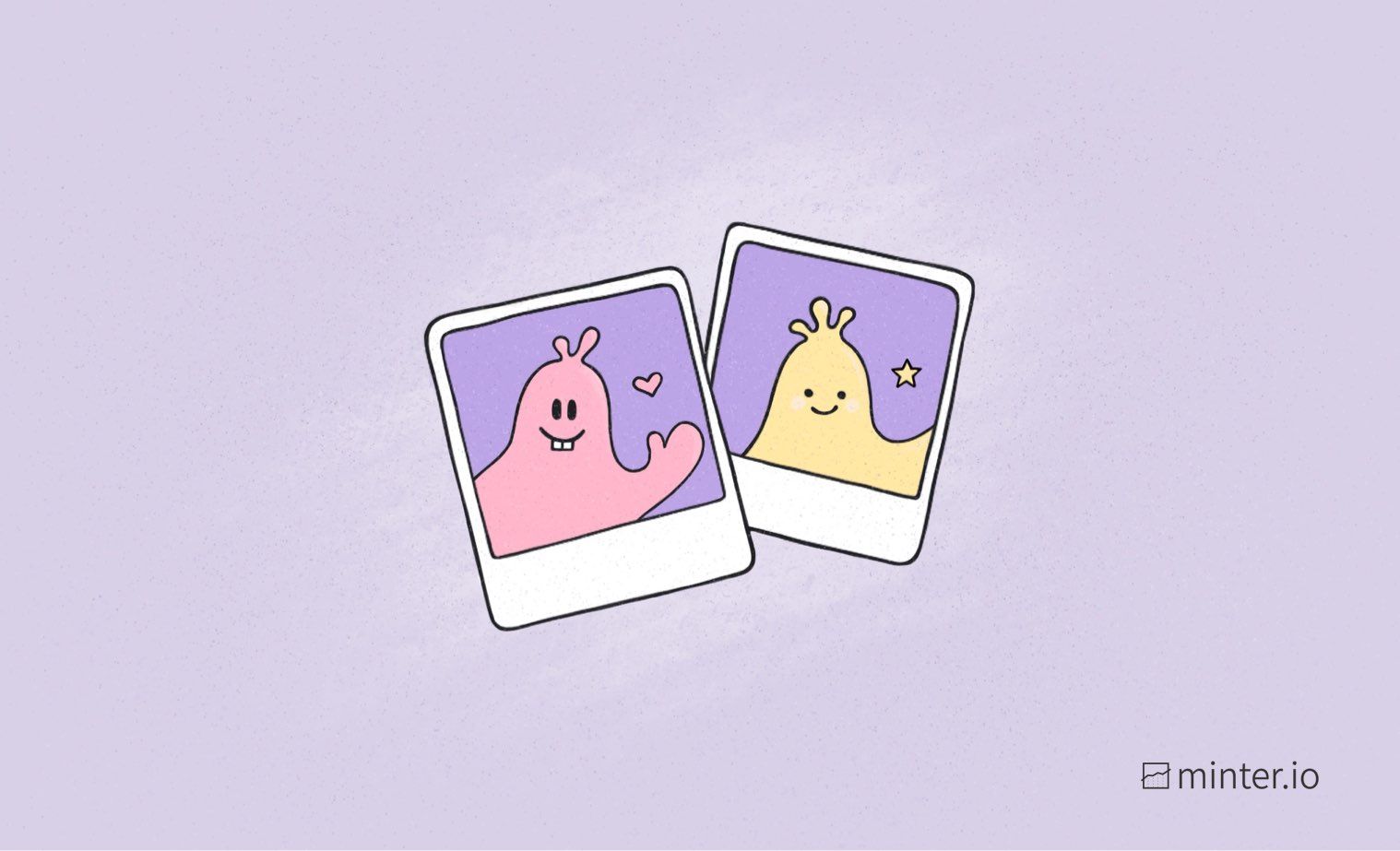 It's hard to believe that the word 'selfie' didn't even exist 20 years ago and wasn't formally accepted into the dictionary until 2013. This pivotal part of social media has reshaped language, phone handsets and what we expect to see online, but can selfies play a role in boosting business?
In this article we're going to seek out how you can use selfies to your strategic advantage.
What is a selfie?
A selfie is a photograph taken of yourself that is posted on social media. Generally this type of self-portrait image is snapped using a smartphone. Typically, a selfie is taken while holding your camera at arm's length or by using a selfie stick. Self portraits taken using a timer or a tripod don't tend to be viewed in the same way as this unique type of photography.
Now we have a grasp on what we're working with, how can they be utilised at their best and why do brands still opt to use selfies as part of their marketing efforts?

User-generated content
If you're only going to choose one way to use selfies in your marketing strategy, choose user-generated content and encourage your customers to shout about your products or services with their own selfies. We know that word-of-mouth marketing is arguably the most effective form of marketing there is and social media supercharges it. Customer selfies are a form of word-of-mouth marketing and they are particularly credible as your customers will be sharing their recognisable face to people they already know.
There are a number of brands who have successfully included customer selfies as part of their social media marketing strategies. Let's check out how GoPro use customer selfies on Twitter.
This selfie was featured by GoPro after awarding the creator a cash prize for submitting it!
How about this incredible image which successfully showcases how versatile the GoPro products are to a wider audience.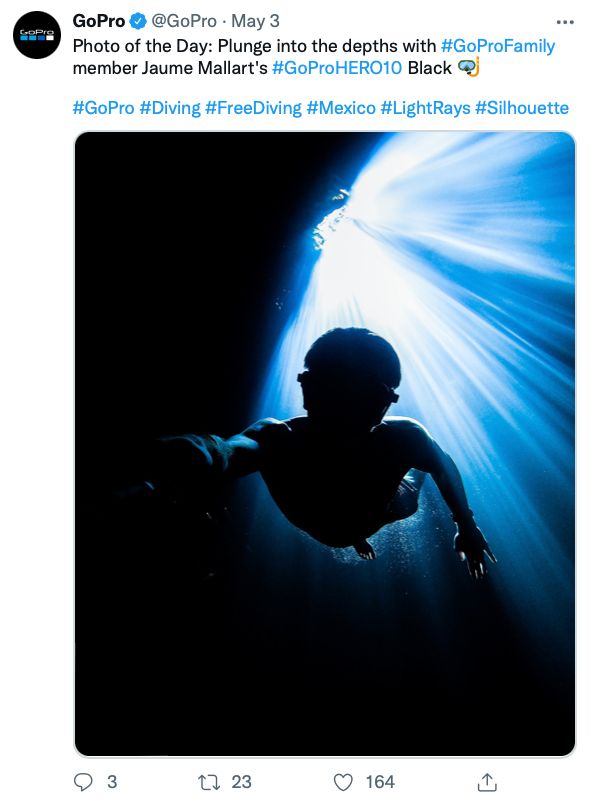 GoPro prominently features this selfie alongside the hashtag #GoProSelfie while promoting a product.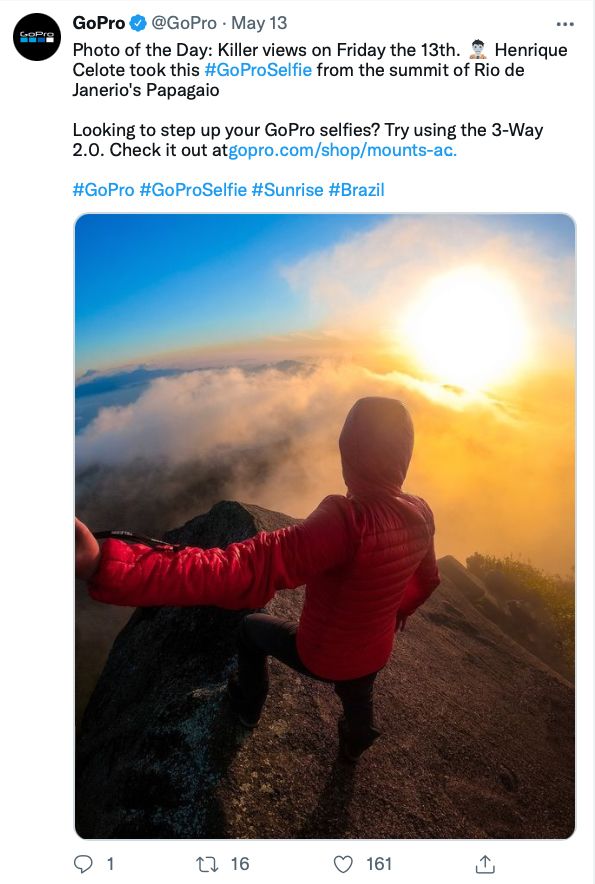 You can track your own hashtags for your marketing campaigns with Minter.io - find lots of vital data that's beautifully displayed and easy to understand. See all the content on a social platform associated with your hashtag in one space as well as associated hashtags, sentiment rate and trends over time.
Humanising your brand
You don't have to rely on customers in order to integrate selfies with your socials. In fact, posting your own selfies can have a dramatic impact on how your brand is viewed by the public. Putting a face to the brand is one sure-fire way to humanise your business on social media. This can be particularly helpful when your business is smaller and you need a competitive edge. Sharing the face behind your products or services and encouraging potential customers to shop from a person instead of a massive corporation could just be the edge you're looking for.
Check out this example by @mossrootjewellery on Instagram. When sandwiched between product photos, this selfie adds personality and charm to the bespoke jewellery brand's social media presence.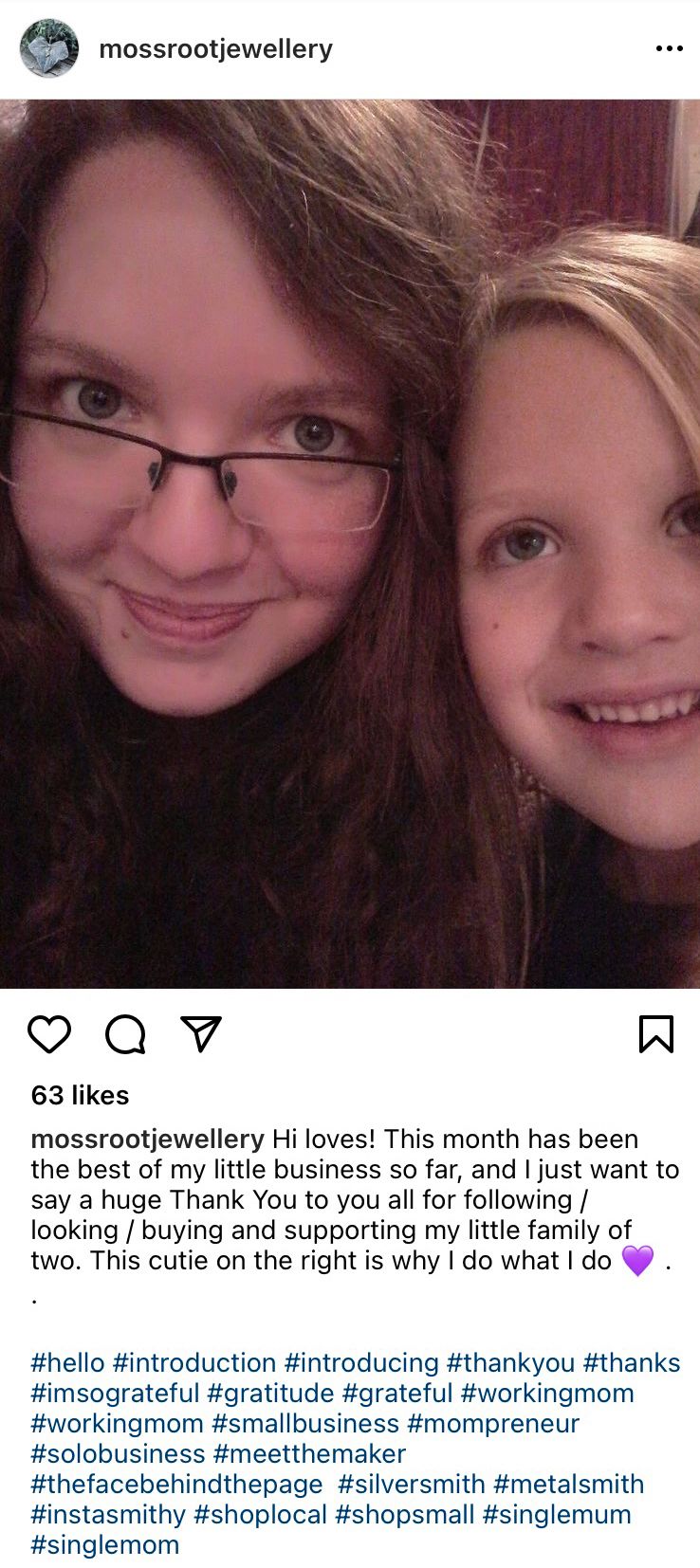 Other ways to use selfies to humanise your brand include:
Introducing your team in an informal way
Sharing behind-the-scenes snaps
Experiment to find what works for your brand and your audience on different social platforms. Track your socials with Minter.io to assess which posts gain the most reach, impressions, positive engagement and so much more.
Are selfies dead?
The popularity of the selfie was definitely booming around 2014-2016, as shown through Google Trends. While in recent years the search term may have hit a plateau, I think it's pretty obvious as to why. Instagram used to be solely a picture-sharing platform and TikTok didn't even exist. Social media platforms have evolved, allowing users to express themselves in more ways than ever before and making way for the rise of other types of content.


With it now being commonplace to stage Instagram shots and with vertical video flooding onto the scene, is there still a place for selfies online and in business strategy? With some claiming that the selfie is dead, we recon there's life in the old dog (filter) yet.
"Selfies are just another form of self-portraiture, so saying the selfie [is] dead is like saying the era of photography is over" - Tommy Honton (co-curator of The Museum of Selfies)
Make sure you head on over to get your social media data from Minter.io because no matter where social media takes you and your business, we're dedicated to giving you in-depth analytics to help you achieve your business goals. Check it out now!
---
Get more insights on what is working for your business.
Try Minter.io!→