TikTok tips to steal from @crocs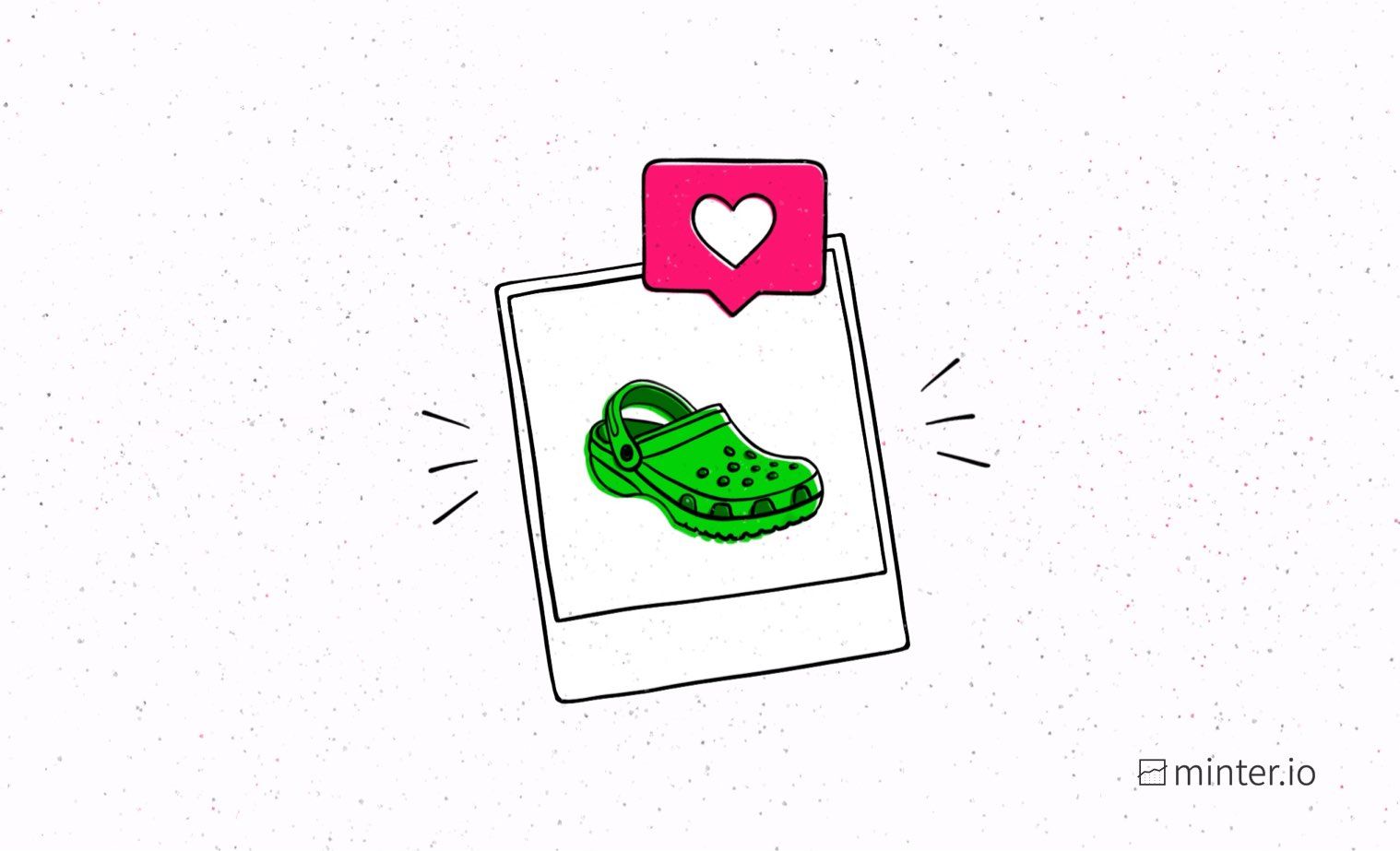 Love them or hate them, there's no denying the footprint @crocs is stamping across TikTok. This divisive footwear brand is not only blazing a trail on social media; its business growth keeps in tow with its TikTok popularity. The Swiss-cheese lookalikes have hit the hole-y grail of TikTok, so whether you proudly slip on these snuggly toe-cuddlers or swear against ever setting foot in the worst toe toppers since the jelly shoe, it's worth taking note of what's working for this brand online.
Here are the key TikTok takeaways for your business to stroll away with…
"We're a digital first brand. We've been a digital first brand for years now." - Heidi Cooley, Head of Global Marketing for @crocs.

It all starts with a unique product
Say what you want about @crocs, the shoes are unique. A huge result from this one-of-a-kind design is that the shoe style is synonymous with the brand name. This really does set the brand in good stead for recognisability, brand awareness and building community. Just as a red sole is indistinguishable from Louboutin, the @crocs shoe is not easily mistaken.
The @crocs brand doesn't try to appeal to everyone and it doesn't try to be something it's not. It has stood by its designs long before it blew up in popularity. This adds to the authenticity of the brand which builds and retains trust and loyalty with customers. Part of the story of so many @crocs lovers is the journey from die-hard hater to obsessive fandom and this is a huge part of the TikTok community discourse.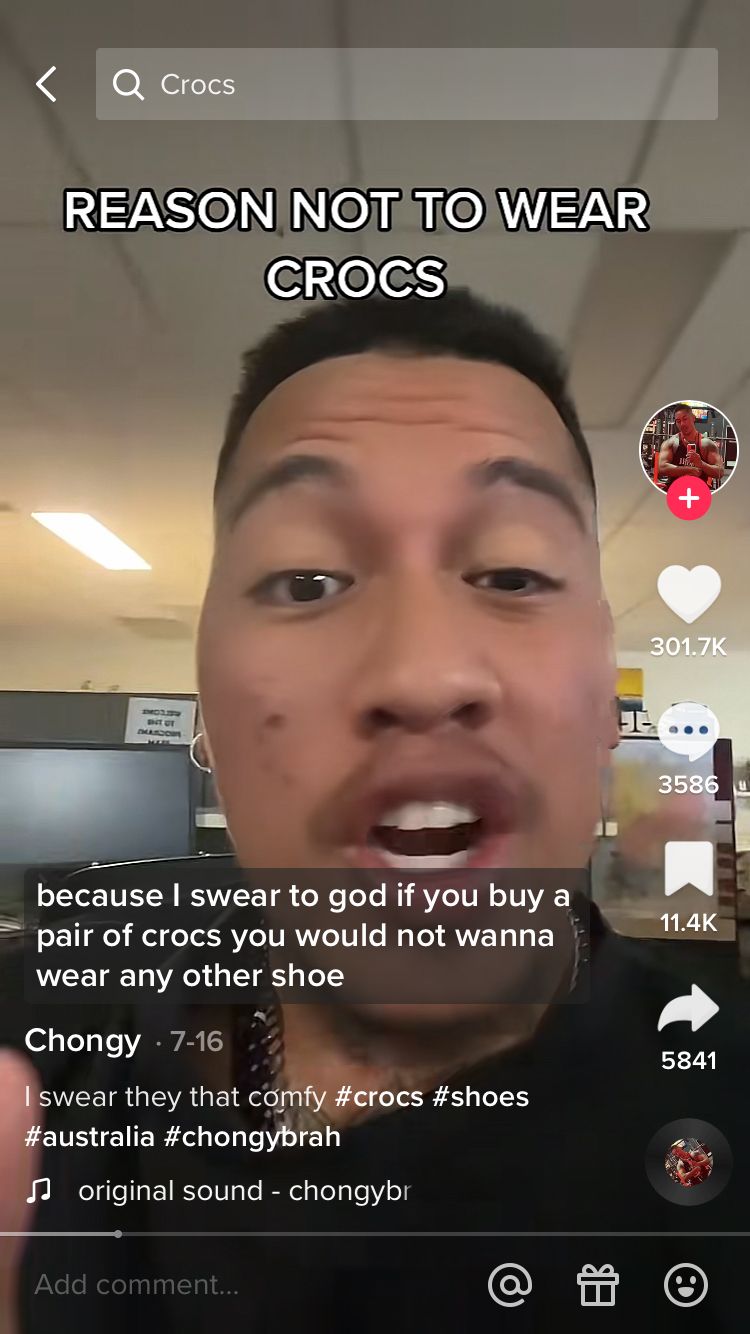 Leaning heavily into your unique selling point will stand your business in good stead when building a following on TikTok. What makes your business different from others in your field? Are you trying to appeal to everyone or are you staying true to your vision and standing by your differences? As the age-old saying goes: if you try to appeal to everyone, you will appeal to no one.
Listen first, create second
This trend of a hate-then-love relationship with @crocs is a theme throughout the community, which definitely strengthens it. It also creates a lot of conversation and conversation means engagement online.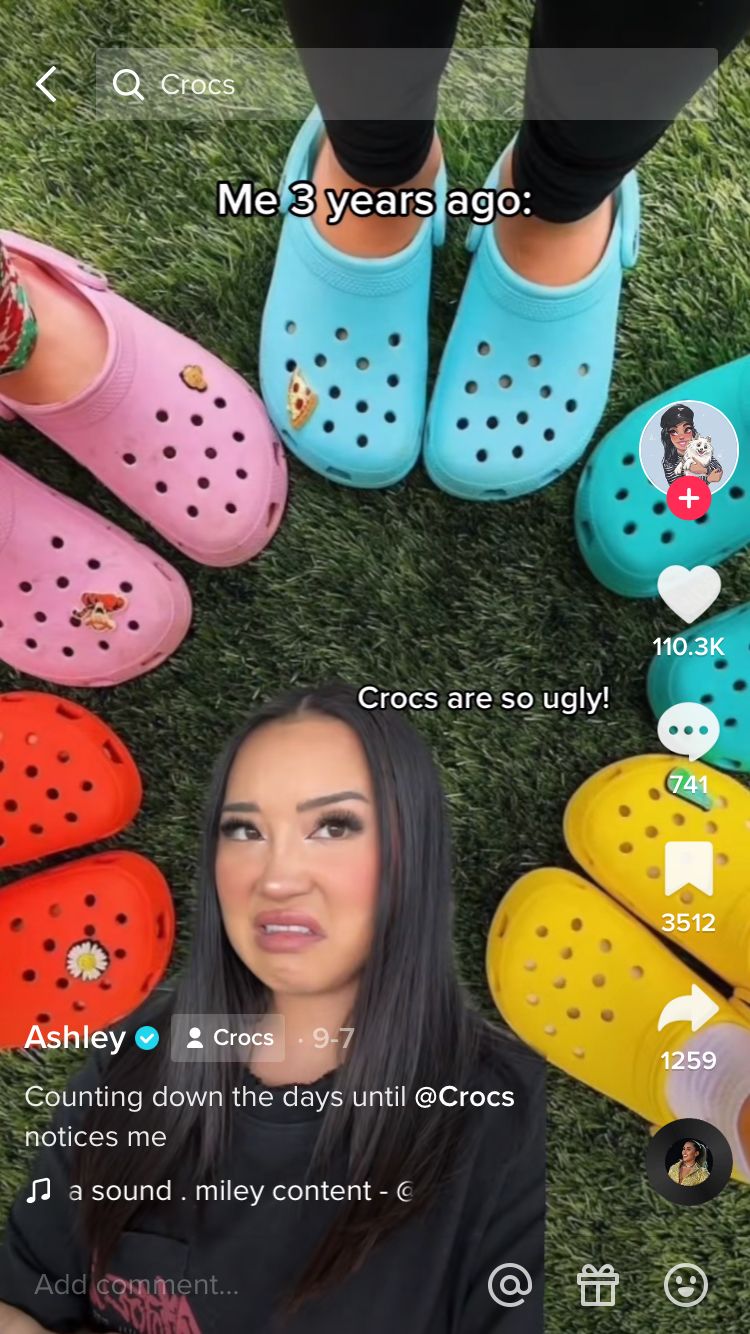 Clever @crocs capitalised on this conversation by driving it further with new TikTok content on the brand account. This created a central hub for the community to swap stories and get seen by their favourite brand.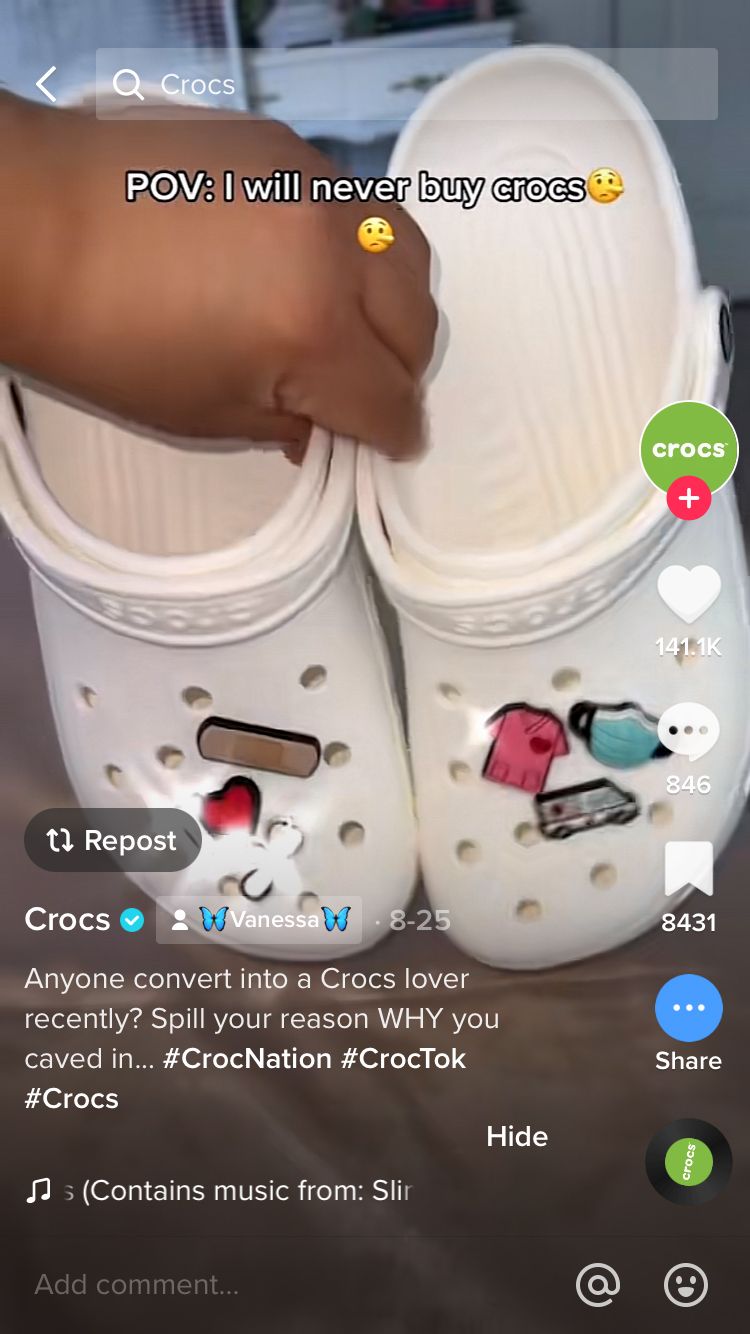 Tap into trends
An interesting thing about @crocs is the customer base has driven multiple trends on TikTok using the shoes. The community created a trend by putting shaving cream in the shoes before putting your feet in them and watching the foam squidge out all the holes. It is easy to see why it captured curiosity around the world: it's visually interesting which grabs attention, the palpable imagery sparks an emotive response and joining in satisfies the desire to be involved. A key point though is that this trend is exclusive to the @crocs community because the product lends itself to unique creativity - you can't get the same effect with any old sandal.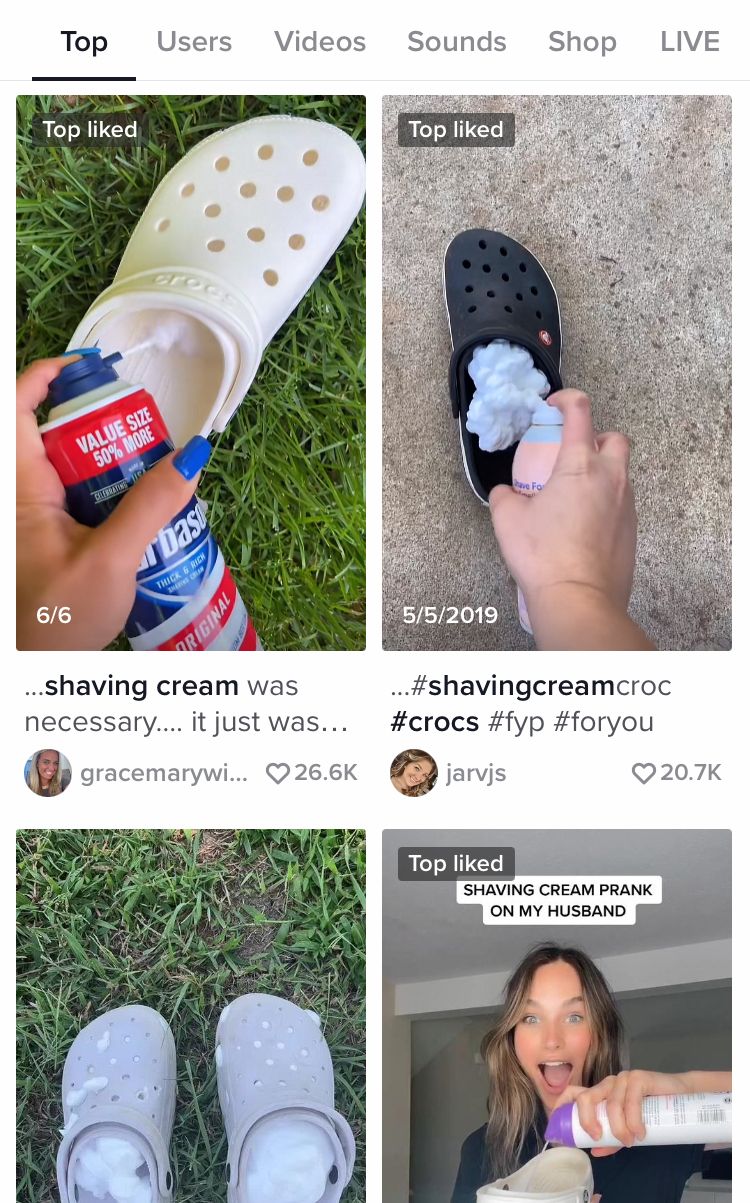 There was also a challenge that suggested that if you throw a @crocs shoe it will always land the right way up. People encouraged their viewers to try it out for themselves to make sure it wasn't fake. This got people creating TikTok Stitch videos and responding to comments with videos of them trying out the challenge.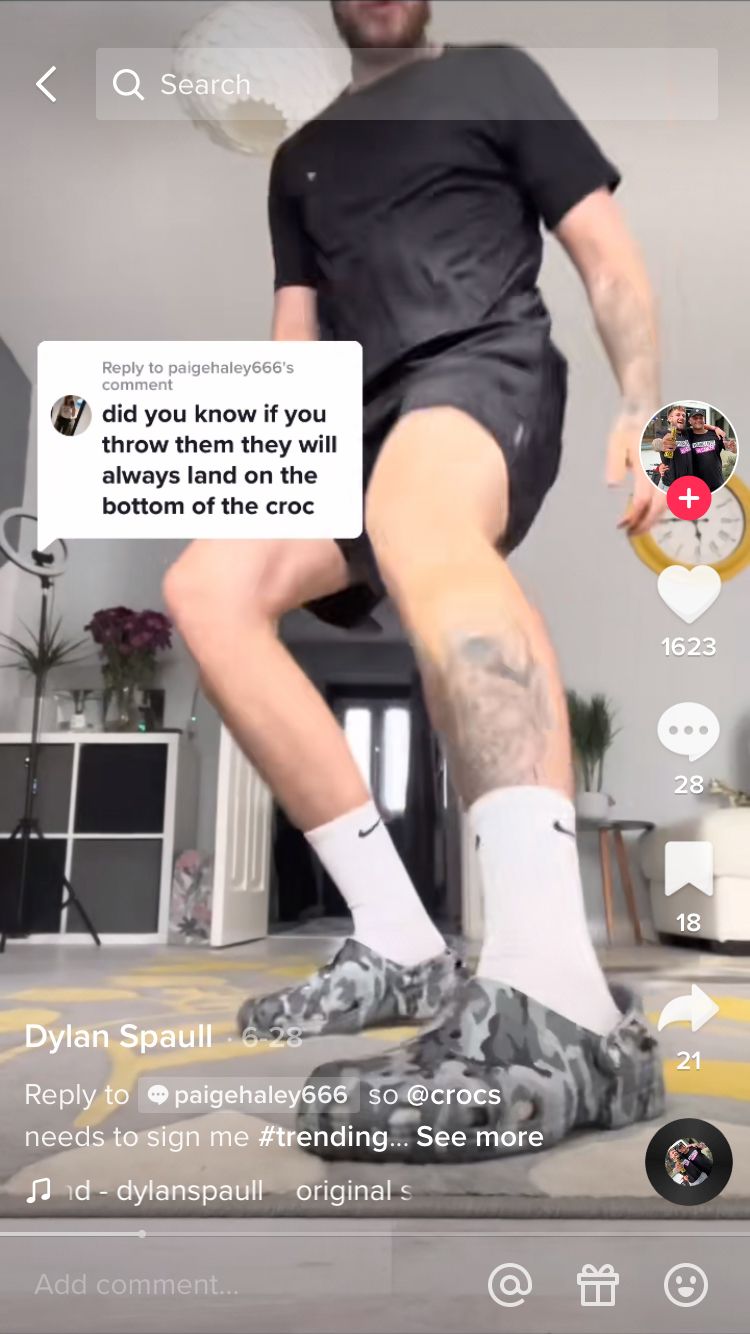 Other challenges included putting the shoes into "sport mode" before running away.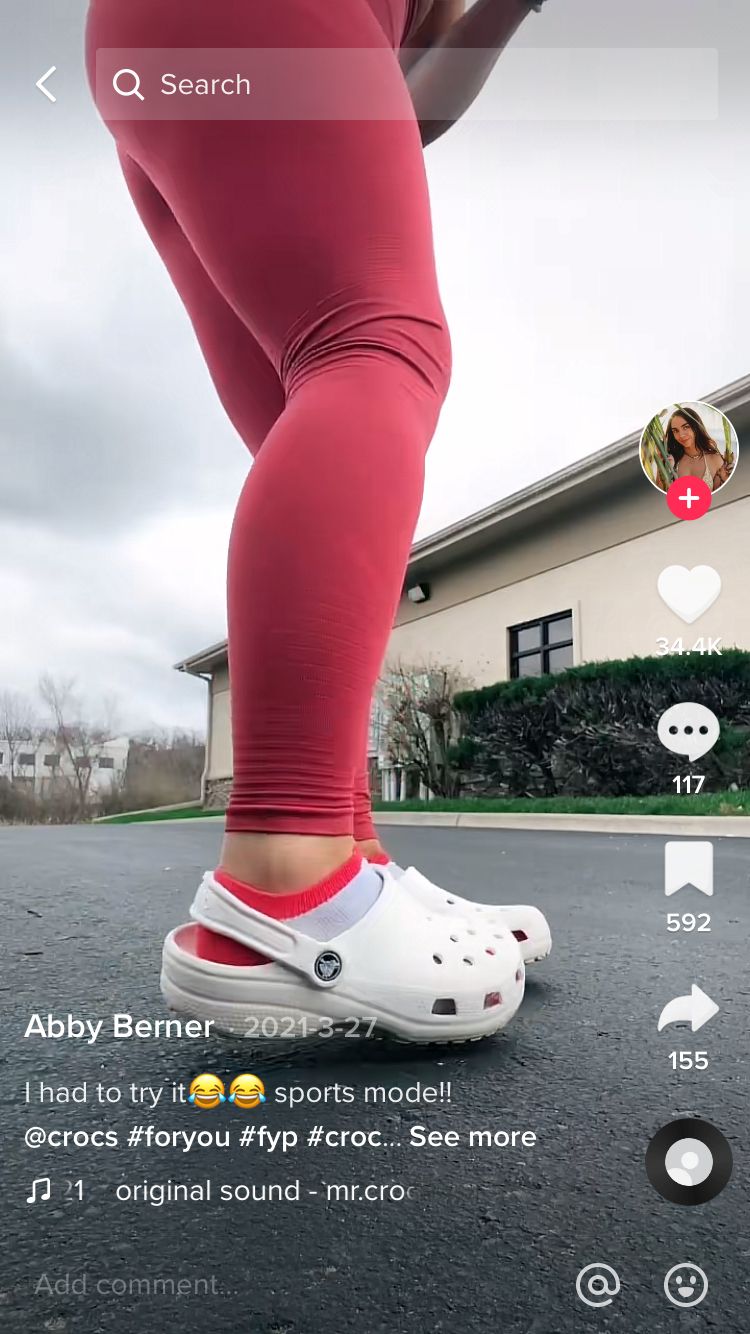 Alongside throwing a @crocs shoe in the air for a comfy outfit change.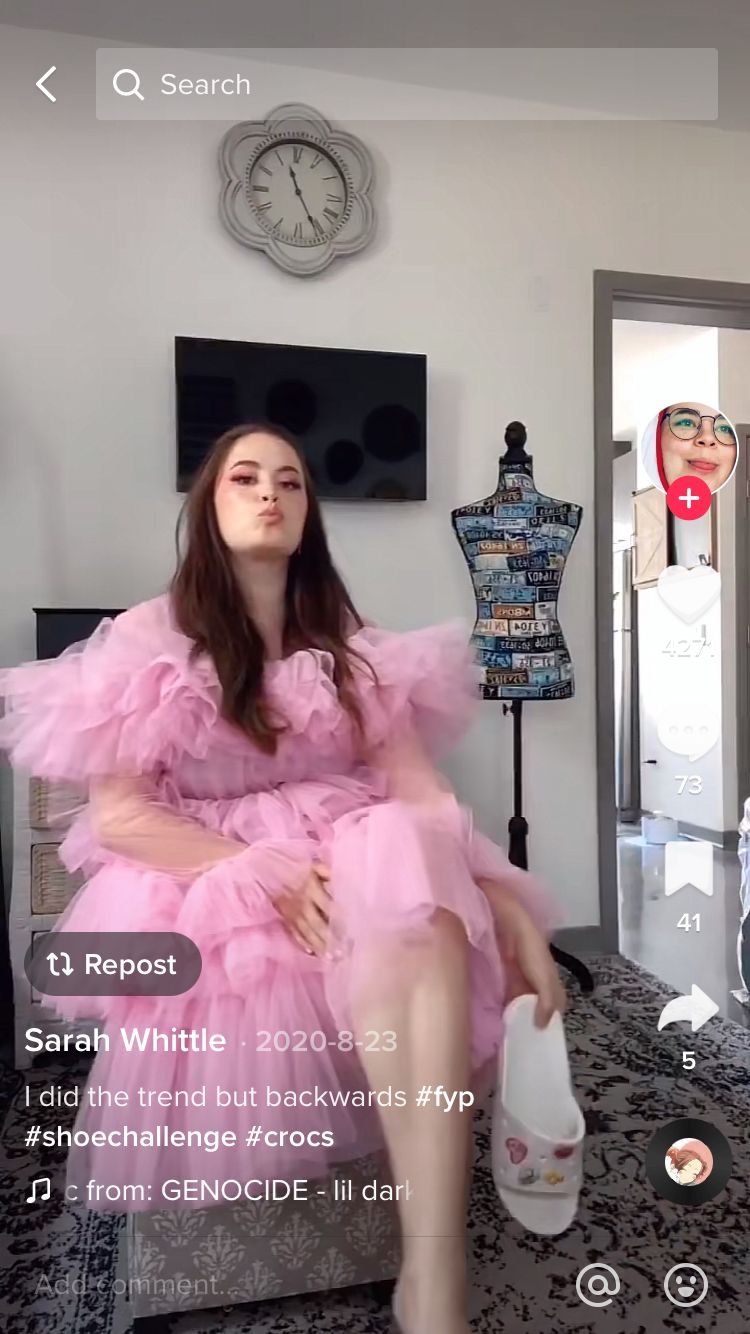 The @crocs account capitalised on this momentum by creating its own TikTok challenge - the #ThousandDollarCrocs challenge. This encouraged viewers to share how they think the shoes would look if they cost a thousand dollars. Reportedly, less than 36 hours after launching the challenge, the hashtag had been viewed 95 million times on TikTok and more than 45,000 videos had been created.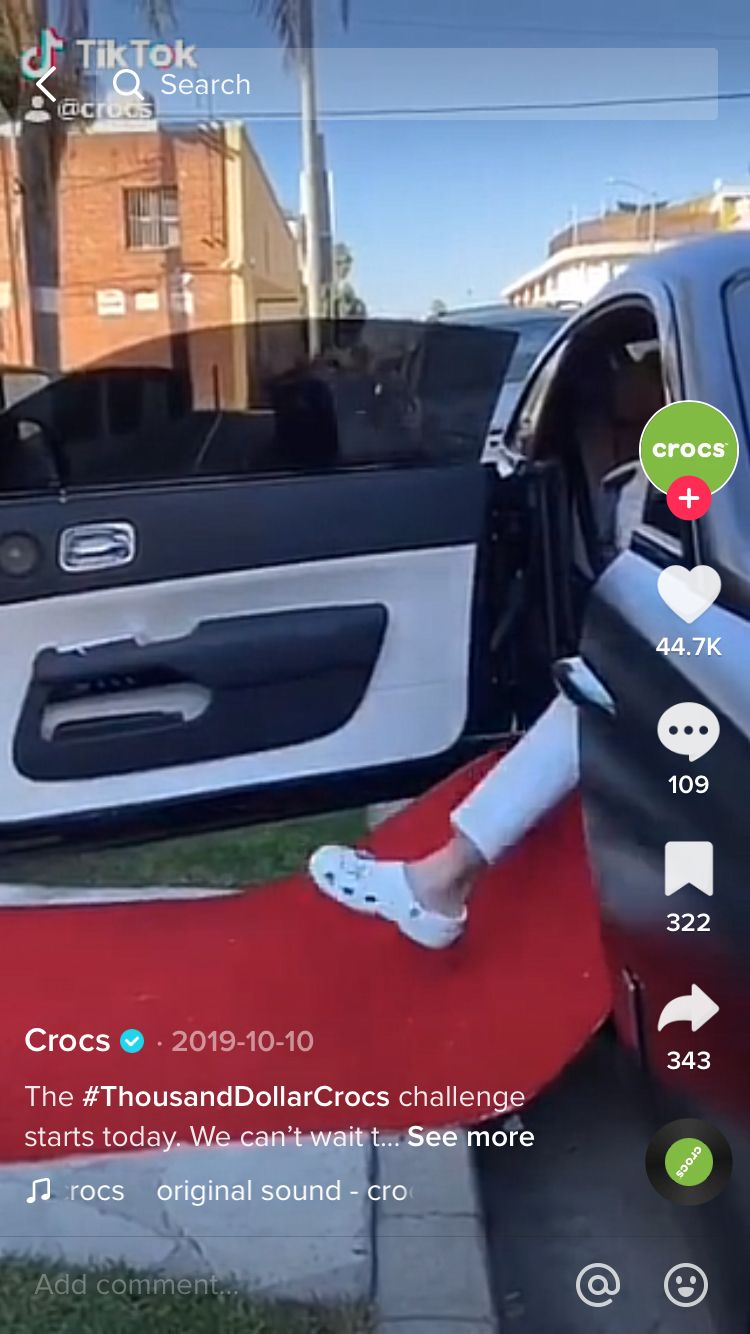 To top it off, @crocs gave away a $1k gift card to a sole fan. What a nice touch!
Nurture authentic collaborations
Quirky @crocs has collaborated with some huge names: Post Malone, Balenciaga, Justin Bieber (Drew House) and Ruby Rose to drop just a few. A big part of the ethos of @crocs is partnering with people who already wear and love the products. Heidi Cooley, Head of Global Marketing for @crocs says, "Every collaboration comes from a place of authenticity. Ruby Rose was a fan of Crocs before we ever reached out to her about a partnership. And that's the essence of how we go about marketing at Crocs."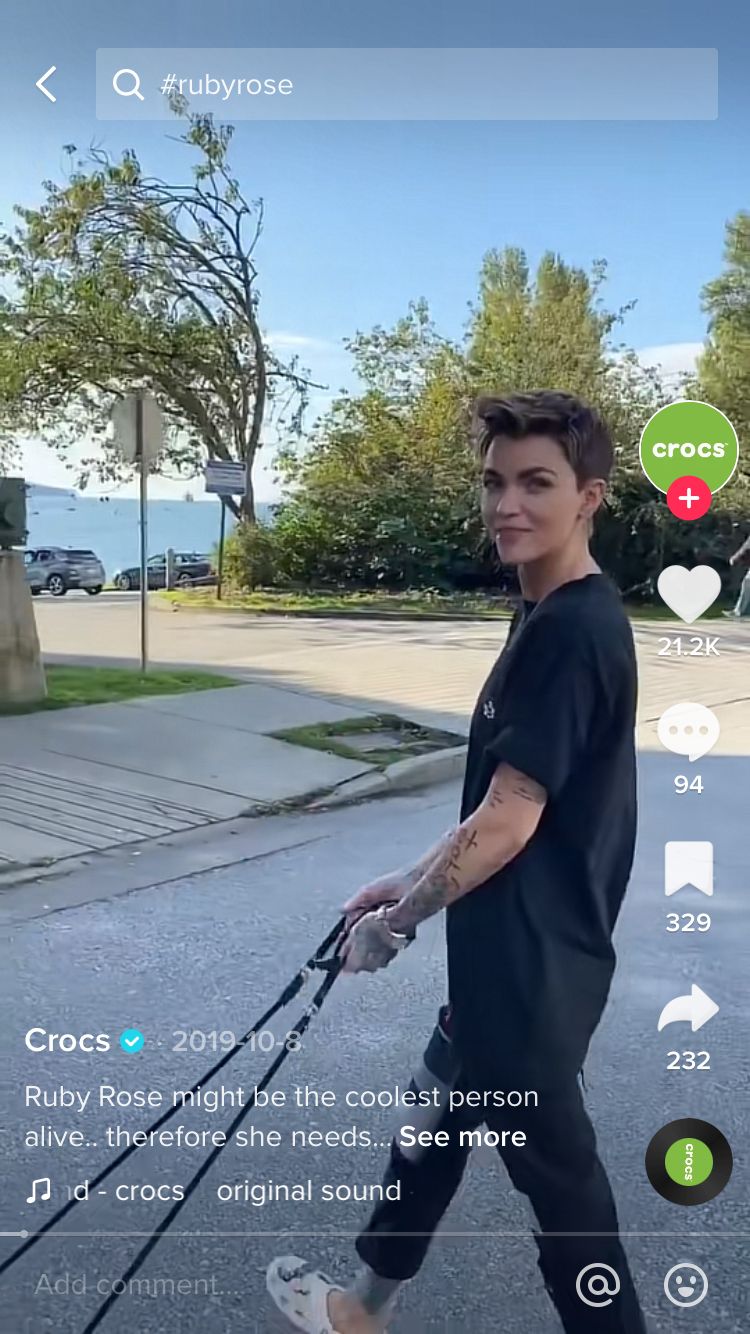 When you put authenticity at the heart of your connections, you build a deeper trust with your audience online. It can be difficult to tell when influencer marketing and collaborations are coming from a genuine place, so by making a point of this choice, it's a breath of fresh air. The more customers trust a brand, the more confident they feel to share and recommend the products to their friends, resulting in word-of-mouth marketing.
Encompassing Gen Z values
Knowing your audience is important for content creation, but also for targeting the demographic which uses the social media platform. It's clear to see that @crocs' customer-first approach is a key element to the brand's business success and its success on social media.
TikTok is the social platform of the younger generation. Therefore, appealing to the values of Generation Z has put @crocs in a good position. Don't toe-tally stub your audience; get to know who you're appealing to on the platform you're on.
Forward-thinking @crocs has a commitment to sustainability and the environment, pledging to become a net zero company by 2030. It has also recently transitioned into a vegan footwear brand, which echoes the @crocs ethos of inclusivity.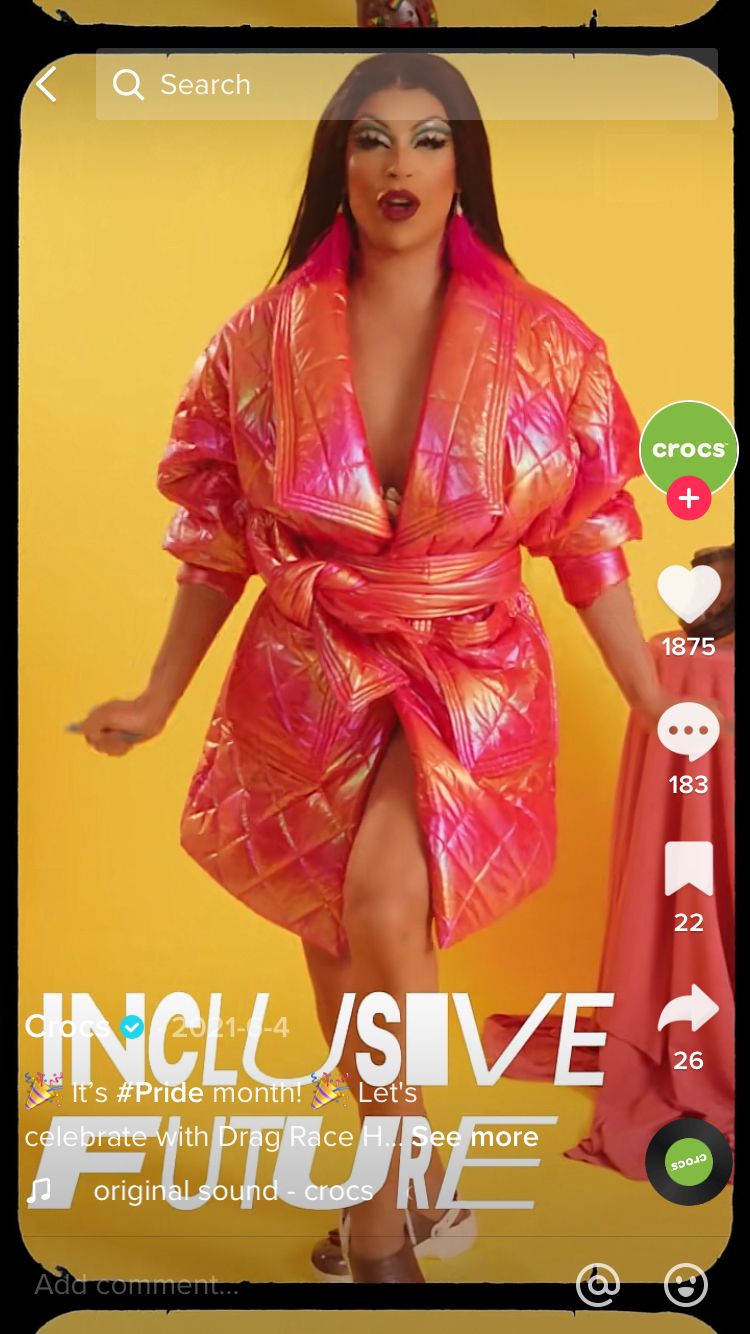 It is a purpose-driven brand; it knows how to appeal to today's audience and it know how to share this with its TikTok demographic.
Forget toeing the line between existing on TikTok and running away with success. Track your TikTok metrics with Minter.io - the social media analytics company for every modern business.
---
Get more insights on what is working for your business on TikTok.
Try Minter.io!→