What Your Business Can Learn From Tourism Instagram Accounts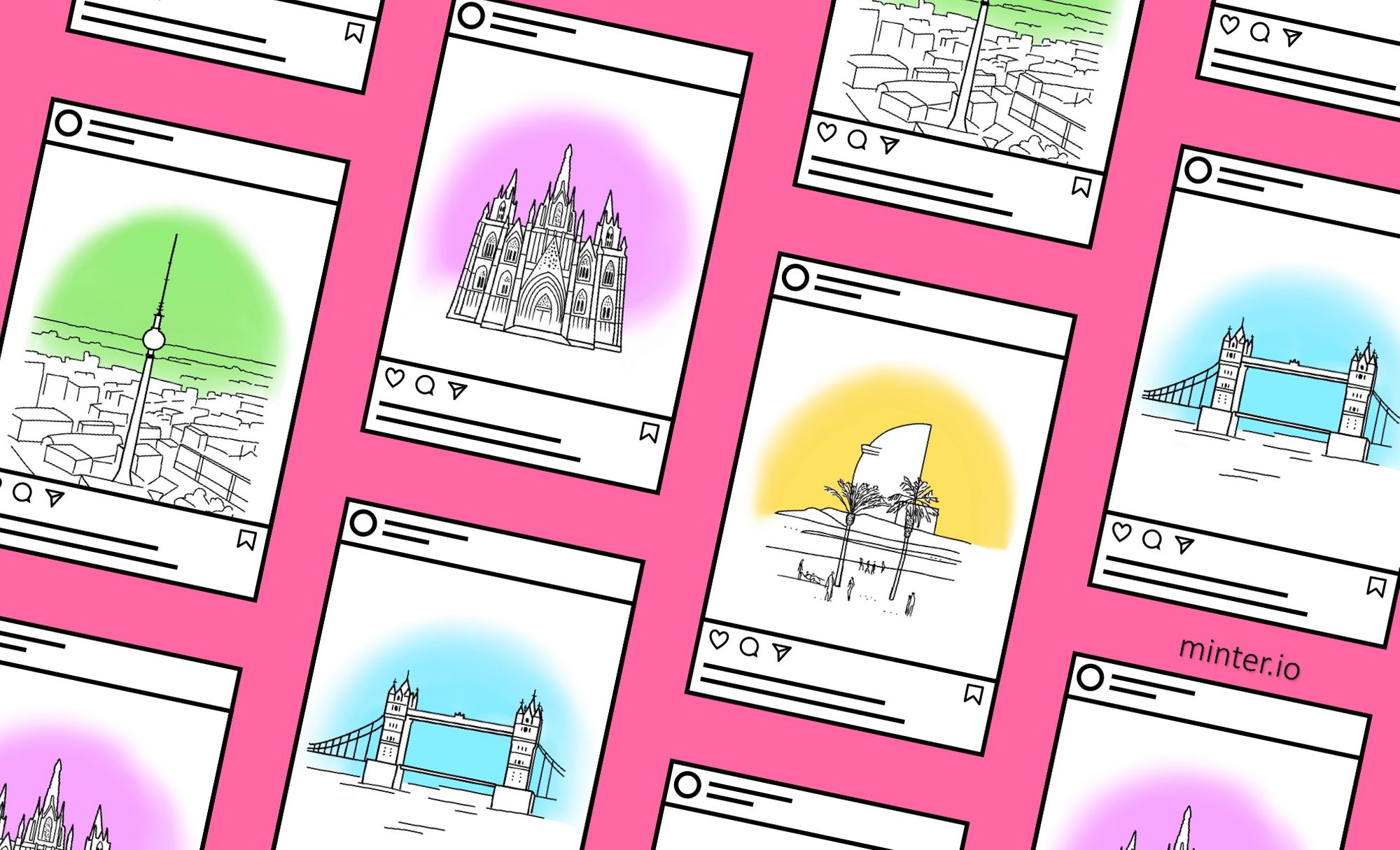 Instagram lends itself to the aesthetically pleasing, so it makes sense that tourism Instagram accounts would do well on the platform. But it takes more than a few pretty pictures to make the most of Instagram, weaving it into a successful social media marketing strategy  has a real impact on your business growth and sales.

We've had a look at @visitlondon, @visitbarcelona and @visit_berlin to give you these 4 tips to apply to your own business Instagram account.

Content Is King

Instagram is a visual platform, which is centred around content. Your content should shout about all the great things your business has to offer. It is a reflection of your company and therefore the quality, quantity and variety of the content you share should be a main focus of your social media marketing.

Check out how @visitlondon have pulled the red hues to the forefront of their most recent imagery. This places emphasis on the iconic red telephone boxes, double-decker buses and underground station signs - all of which are significant to this specific city.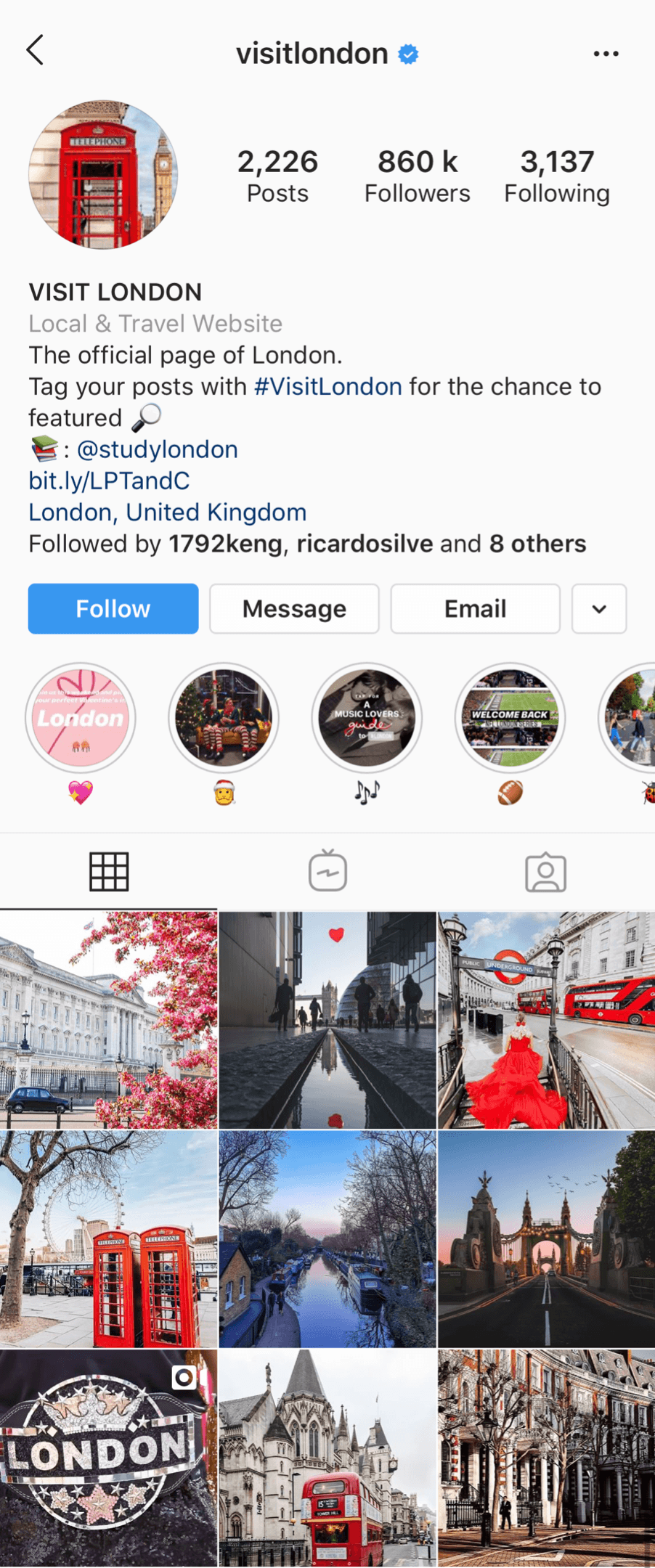 Think about the colours, character and the construction of your business. What makes your business unique? How can you put the focus on these elements in your content marketing?

2. Content Curation

You don't always have to create your own content. Some of the most aesthetically pleasing Instagram accounts are made up of content curated from other accounts. When curating, select relevant accounts to connect with, while deciding on high-quality imagery that makes sense to your brand. To find content, consider creating a relevant hashtag or encouraging tagging for submissions.

Check out this image by @visitbarcelona of Parc de la Ciutadella. Not only is it a spectacular image, it is curated from a different account, allowing @visitbarcelona to build connections as well as a stunning feed worth following.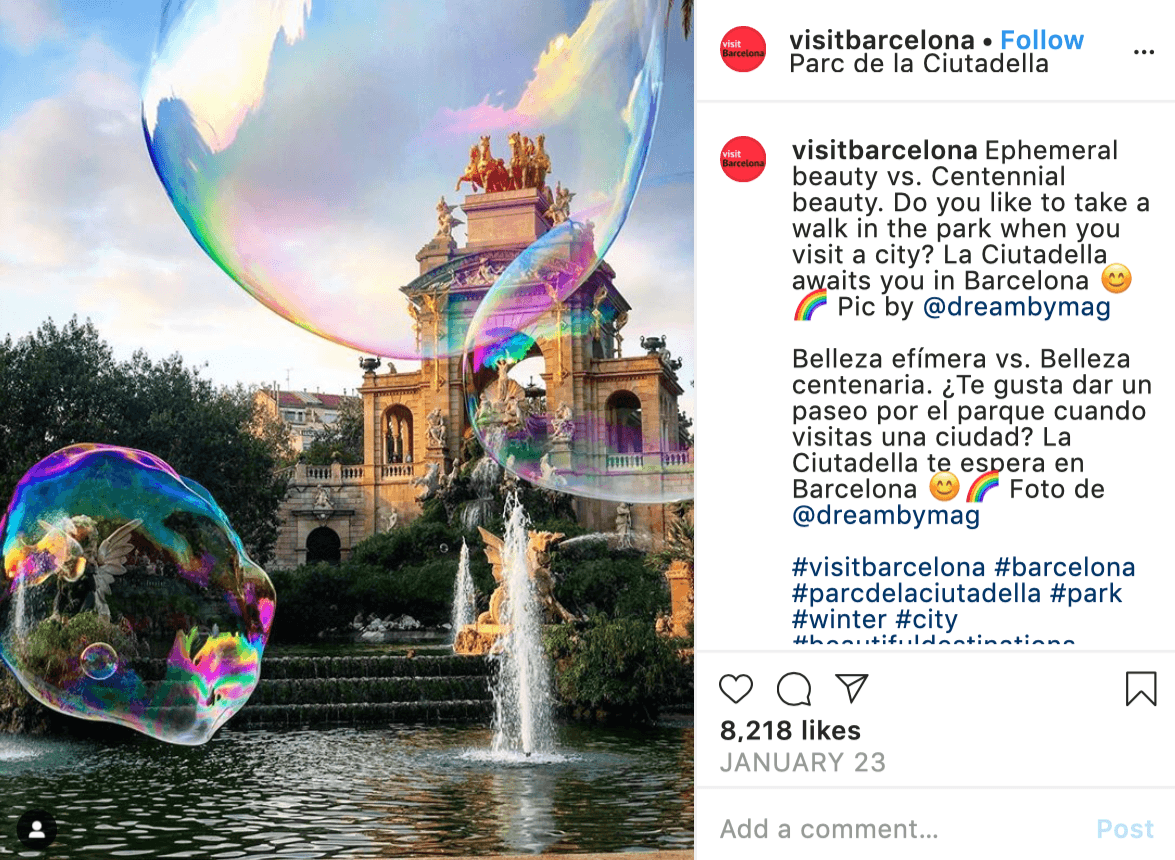 3. Connectivity

It's imperative to remember that Instagram is a social platform. Therefore, connectivity is a huge part of how social media marketing works. Instagram is equipped with many features such as account tagging, location tagging and other techniques, to help with your content visibility. Through IGTV, the explore page and following hashtags, Instagram provides many more opportunities to find customers and business connections. Through connecting with relevant accounts, you can make the most of Instagram for your business.

Here are the hashtag analytics for #visitbarcelona provided by Minter.io.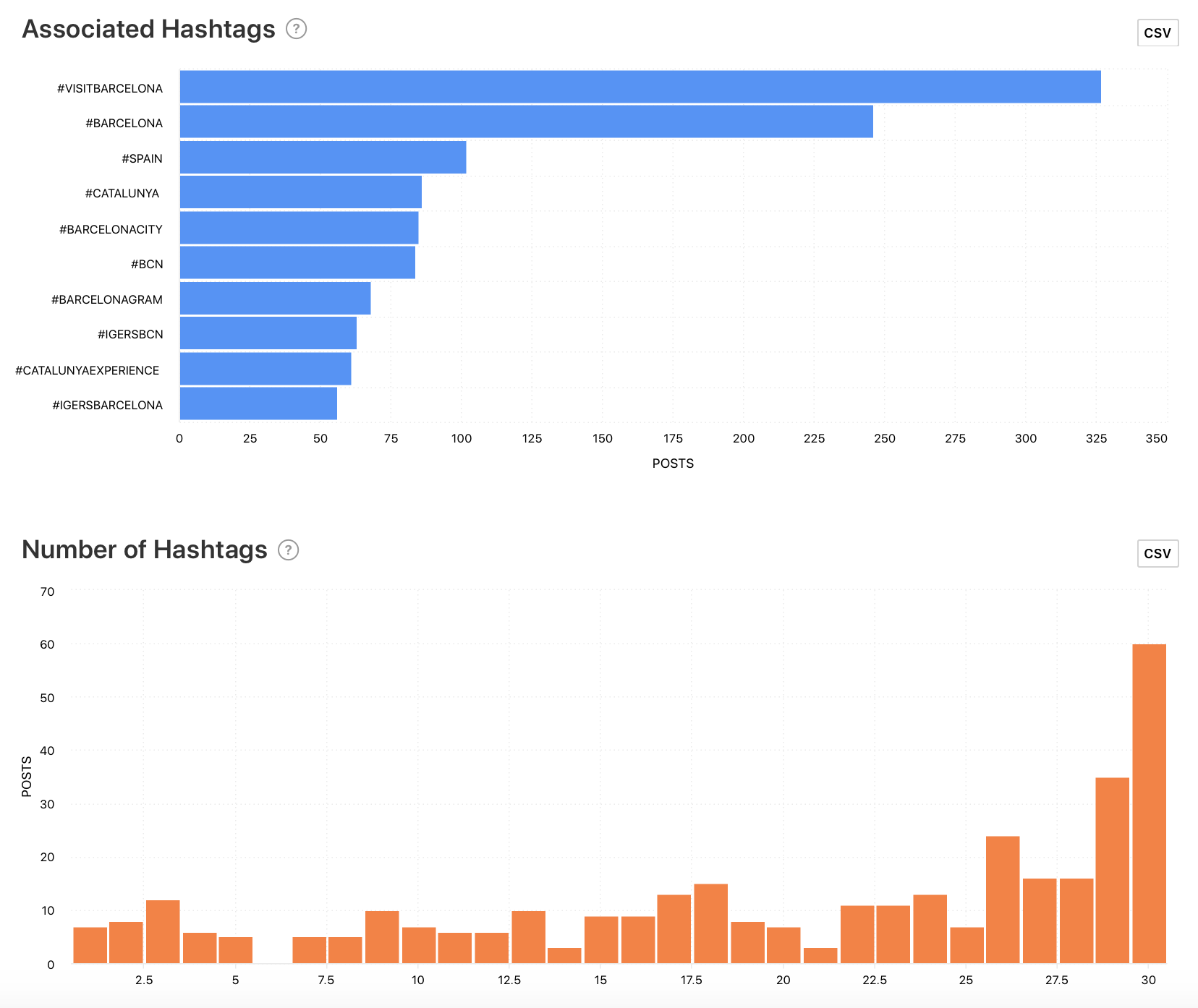 4. Verification

Verification isn't always necessary, however when there are several accounts that could be mistaken for the official page, verifying is a good idea. You can request verification through your Instagram account settings.

Other measures you can put in place to make your account the go-to account include:
linking to an official website in the bio
using a clear, short account username (without special characters if possible)
switching to a business account and using a relevant category
adding business events in your Stories and Highlights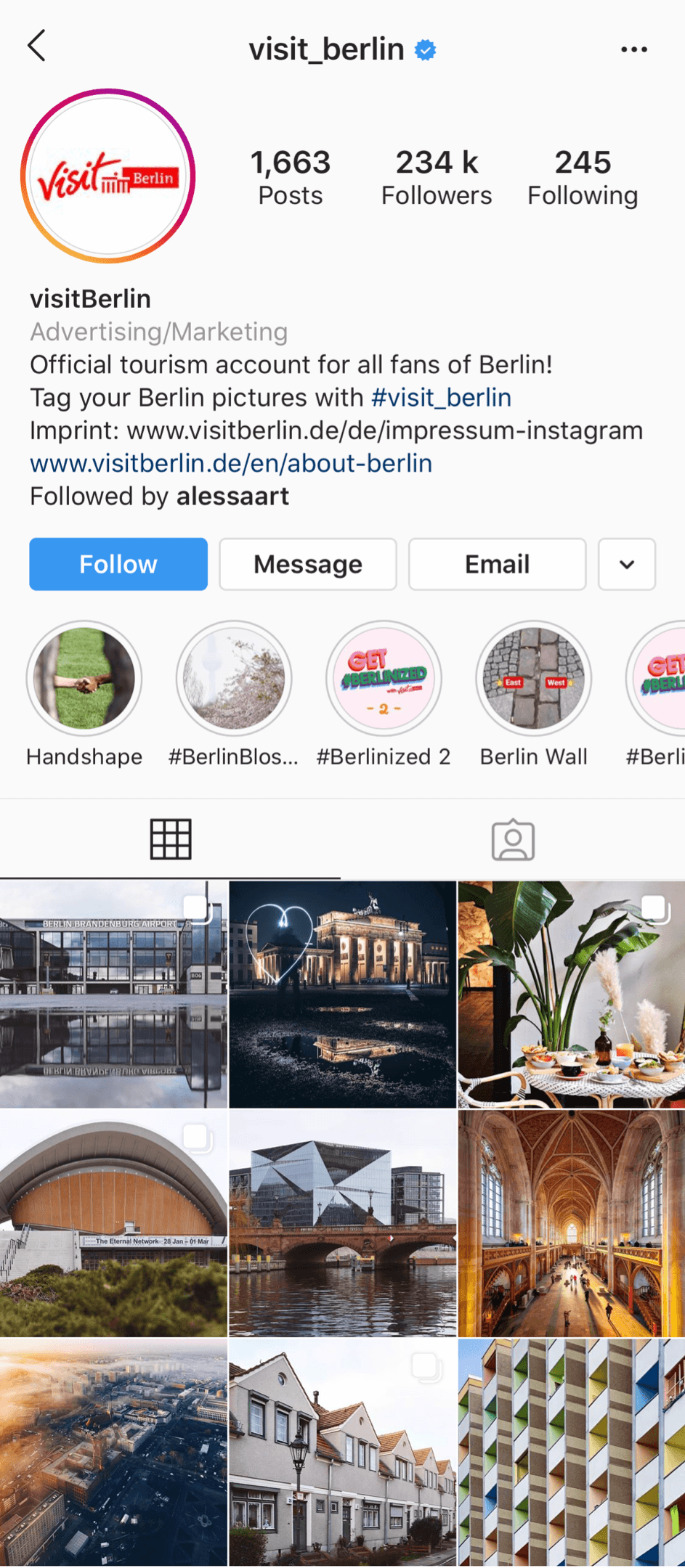 As businesses in 2020, it's an asset to include strong social media marketing when sharing your brand online. Using Minter.io you can delve into in-depth Instagram analytics to use to your advantage. Find out more here.