Your Guide For Tracking Marketing Campaigns Using A Hashtag On Instagram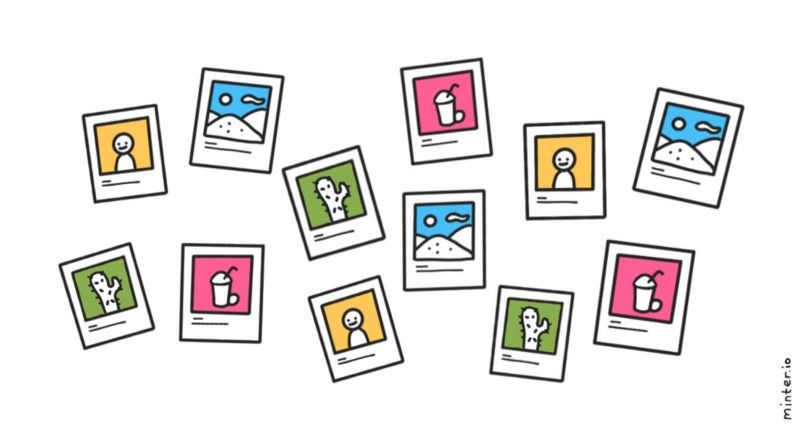 When a brand puts together a marketing campaign on social media, the results provide invaluable information in order to measure the success of the campaign and craft future campaigns with the knowledge gained. The great thing about social media is that it is a communal floor, open for direct customer feedback, user-generated content and sharing. How can your brand measure the success of a campaign and keep tabs on public opinion throughout? Hashtags are the answer. Hashtags provide a way of seeing post directly linked with your campaign in one feed.
Here are our top tips for creating a marketing campaign with a hashtag, while making the most of it through tracking.
Choosing your hashtag
Deciding on the right hashtag for your campaign is the first step, however it is one that trips up even the biggest brands in the world. There is a saying that there's no such thing as bad publicity. Well, McDonald's might disagree after this major blunder. Burger King mashed an already well-used hashtag with this hashtag fail. Whereas Dorothy Perkin's marketing team are arguably geniuses or terribly misinformed after this extremely awkward double meaning made for some hilarious customer responses, and mass exposure to the brand — perhaps not for the right reasons.
Another pitfall, which brands can come into contact with when selecting a hashtag, is an overlap in spelling. As hashtags can often be made up of phrases, when the words are written together they can sometimes spell out multiple phrases. Much like the time Susan Boyle's marketing department made an impression with an awkward hashtag when promoting her new album, you don't want to be embarrassed on account of not checking your hashtag over. Some brands combat this by distinguishing each word with a capital letter e.g. #ThisHashtagExample.
When you're planning a campaign that features a hashtag, it's best to find something that fits your brand, makes sense with the campaign, and is easy for the general public to get to grips with. After all, it's the general public who will be giving you the feedback which you need to progress.
Our Top Tips
Do:
Select a hashtag that is unique, with minimal use, for ease of tracking
Choose a catchy, easy to remember word or phrase
Research your hashtag
Don't:
Choose heavily used hashtags
Use a hashtag already used for a campaign
Select a lengthy or easy to misspell hashtag
Tracking your campaign
You can track hashtags directly through Instagram by searching your hashtag and looking through the feed. This will give you a general impression of how it is performing. However, using an Instagram analytics tool like Minter.io can make hashtag tracking and data interpretation a lot simpler.
Minter.io provide insights for the content and the context of your hashtag campaign.
N.B. Minter.io doesn't hold historical data, so in order to track your campaign it is imperative to set up the hashtag tracking prior (or as close as possible) to the start of the campaign.
Content Tracking
Total Posts
This is the total number of posts on Instagram using the hashtag during the selected date range.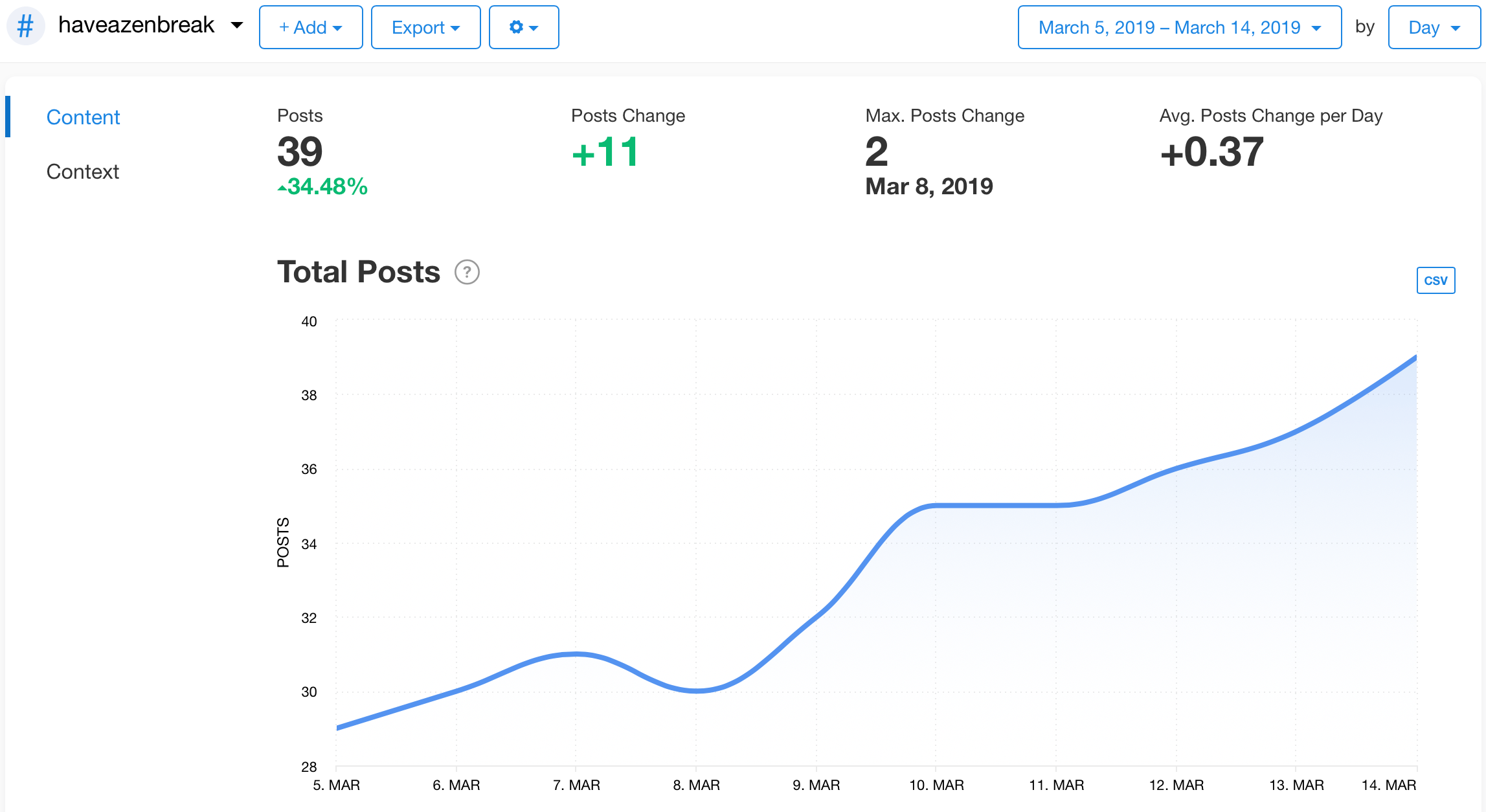 Number of Posts
This is the total number of posts published using the hashtag during the selected date range. This also allows you to see if the posts are videos, images or carousels.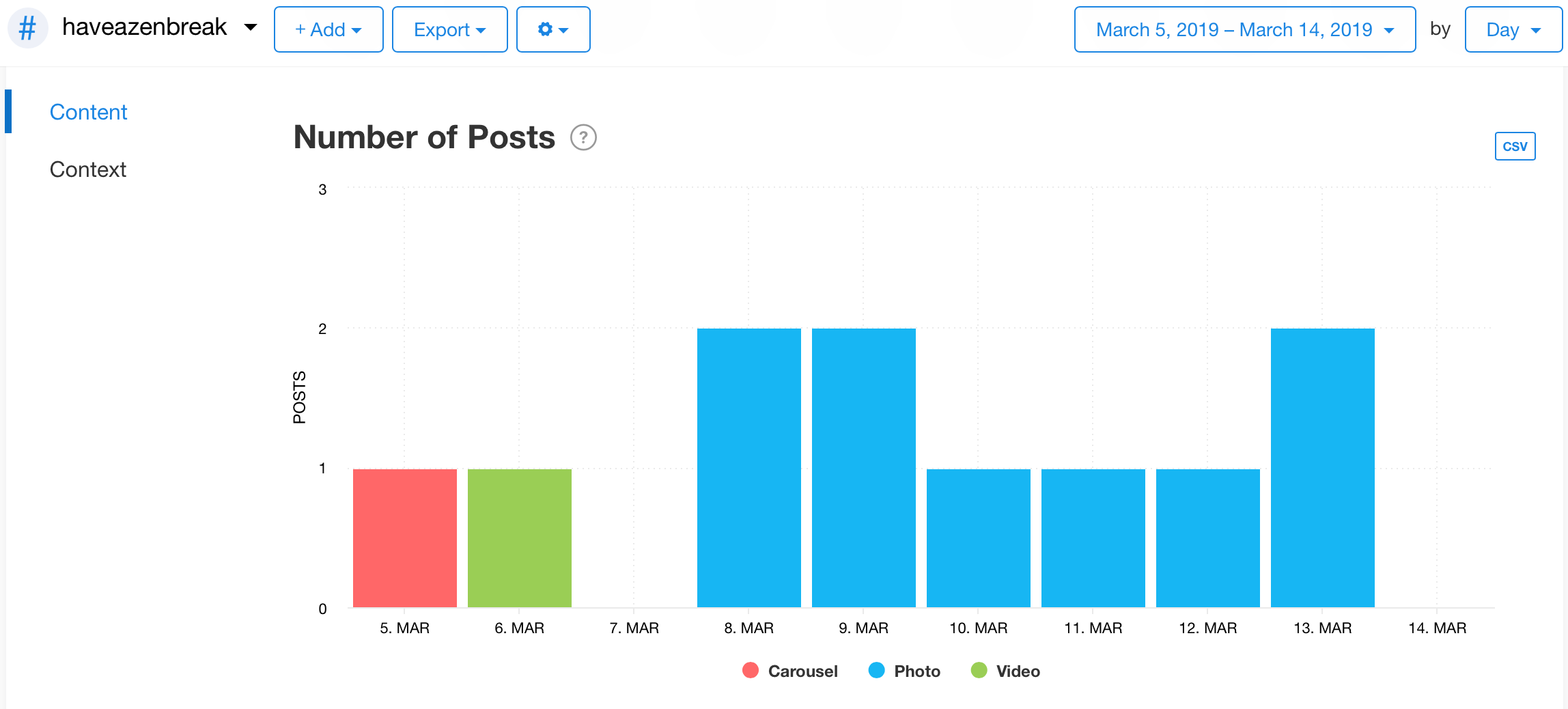 Interactions
This is the total number of likes and comments by the post type during the selected date range.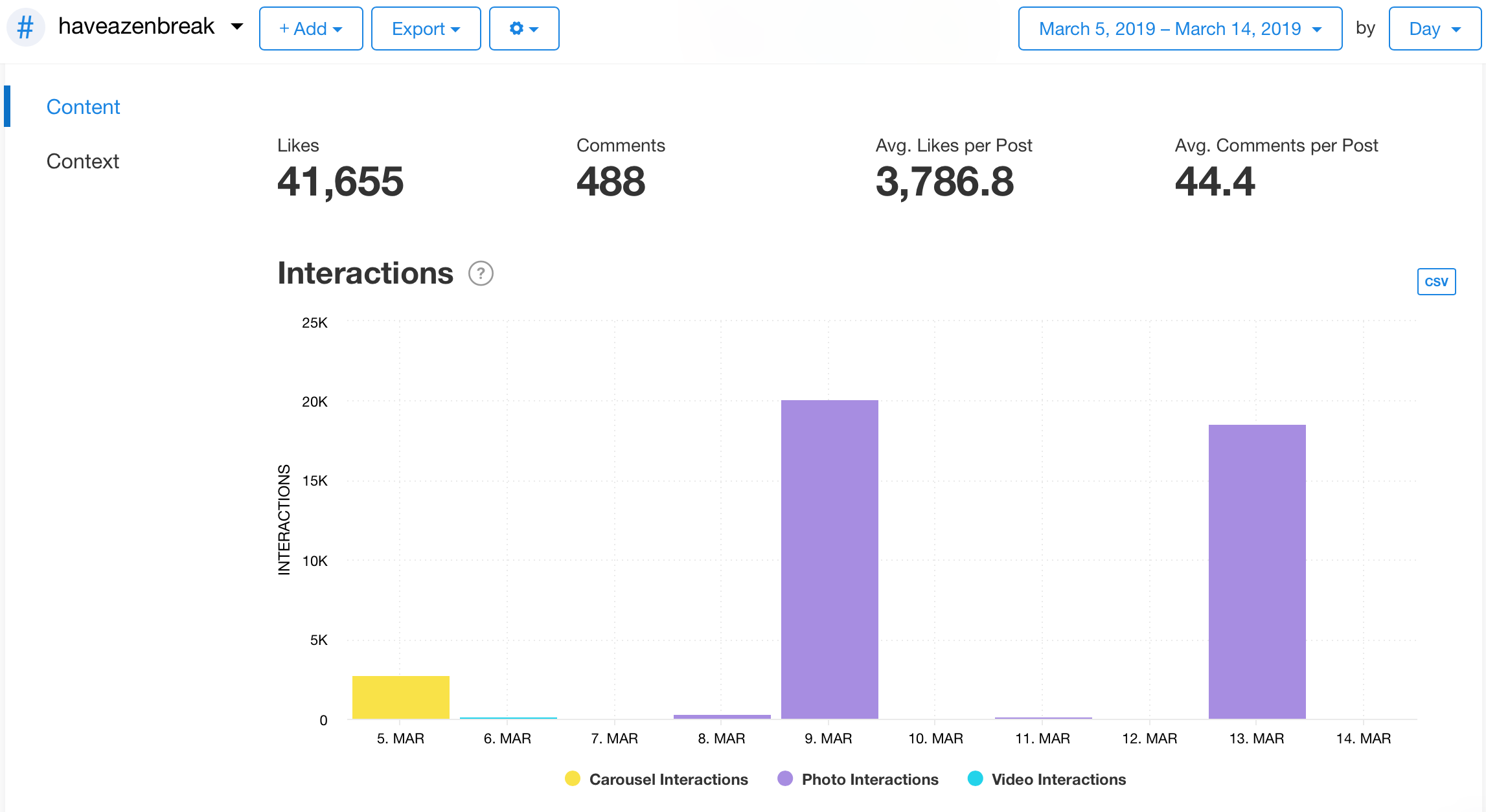 Understanding which content type has the highest engagement level enables you to share more of the content your audience wants to see. It is easy to see which type of content (carousel, photo or video) is getting the most engagement.
Post Sentiment Rate
This is the average post sentiment rate during the selected date range.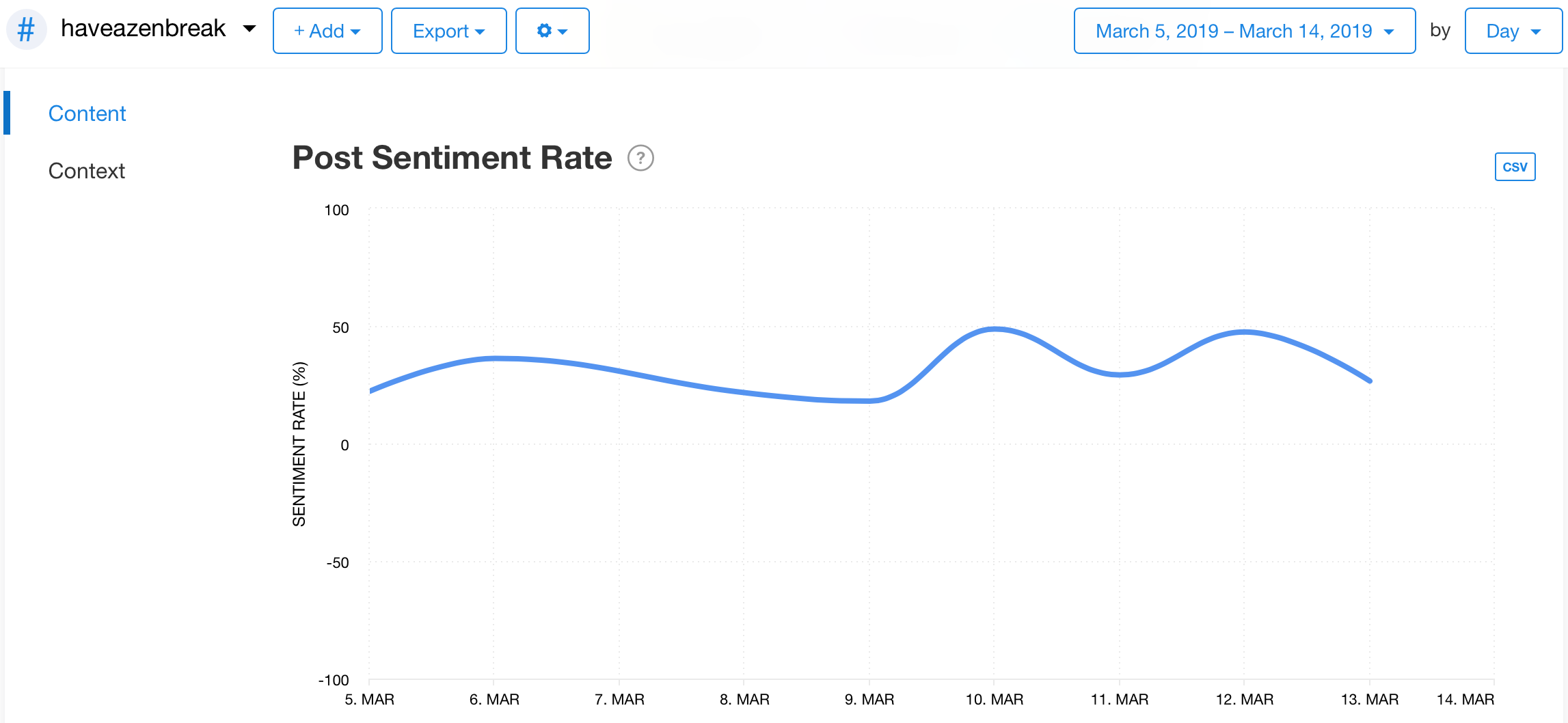 Post sentiment refers to how people feel about the hashtag. This is whether posts with the hashtag are positive, negative or neutral.
Top Posts
Top posts can be sorted by interactions, likes, comments, or video views. You can decide to view all posts, or just images, videos, or carousel posts.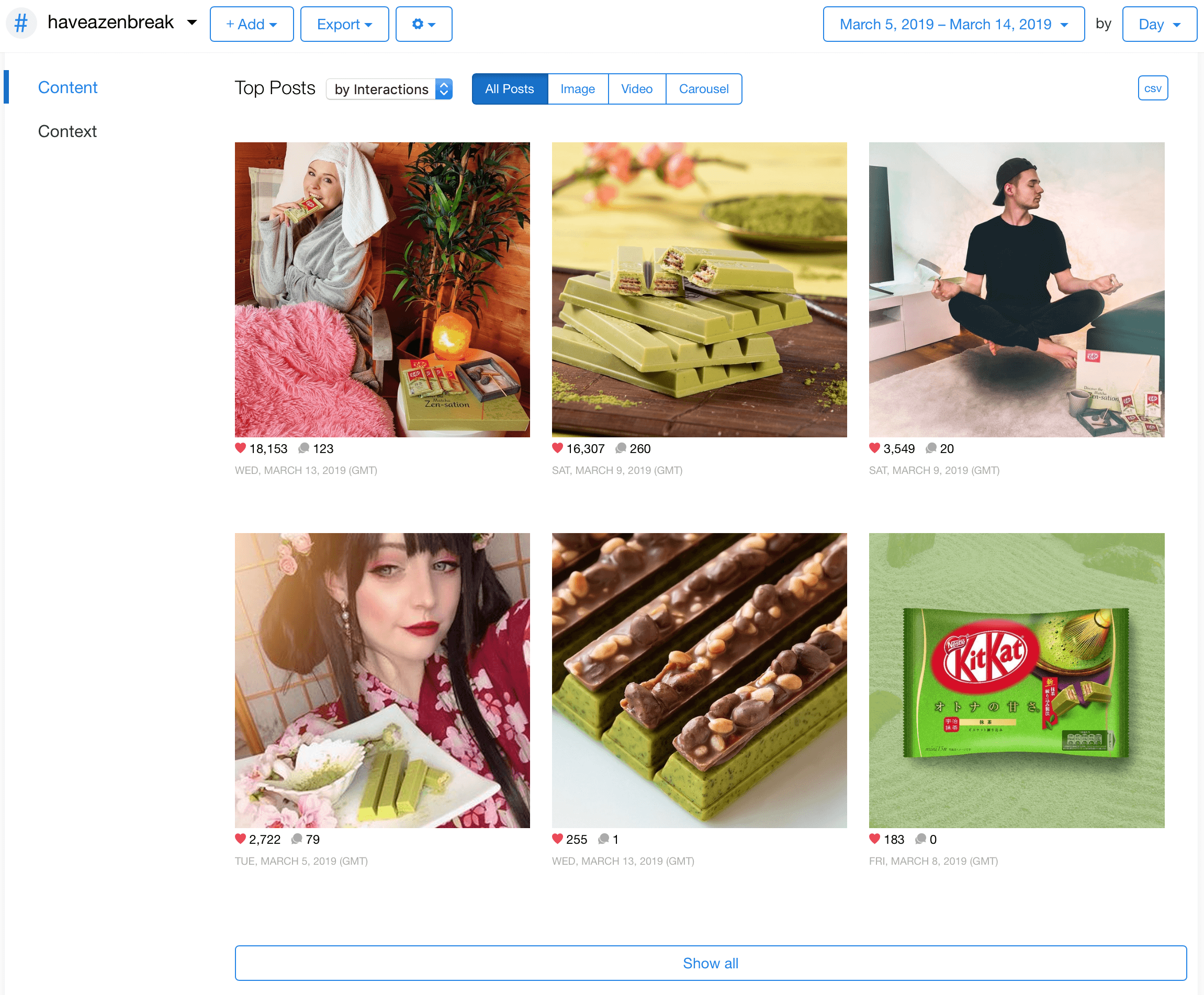 At a glance you can see how much interaction each post has split into likes and comments, by checking out the icons below each image.
Context Tracking
This shows the top hashtags that were used with the selected hashtag during the specified date range.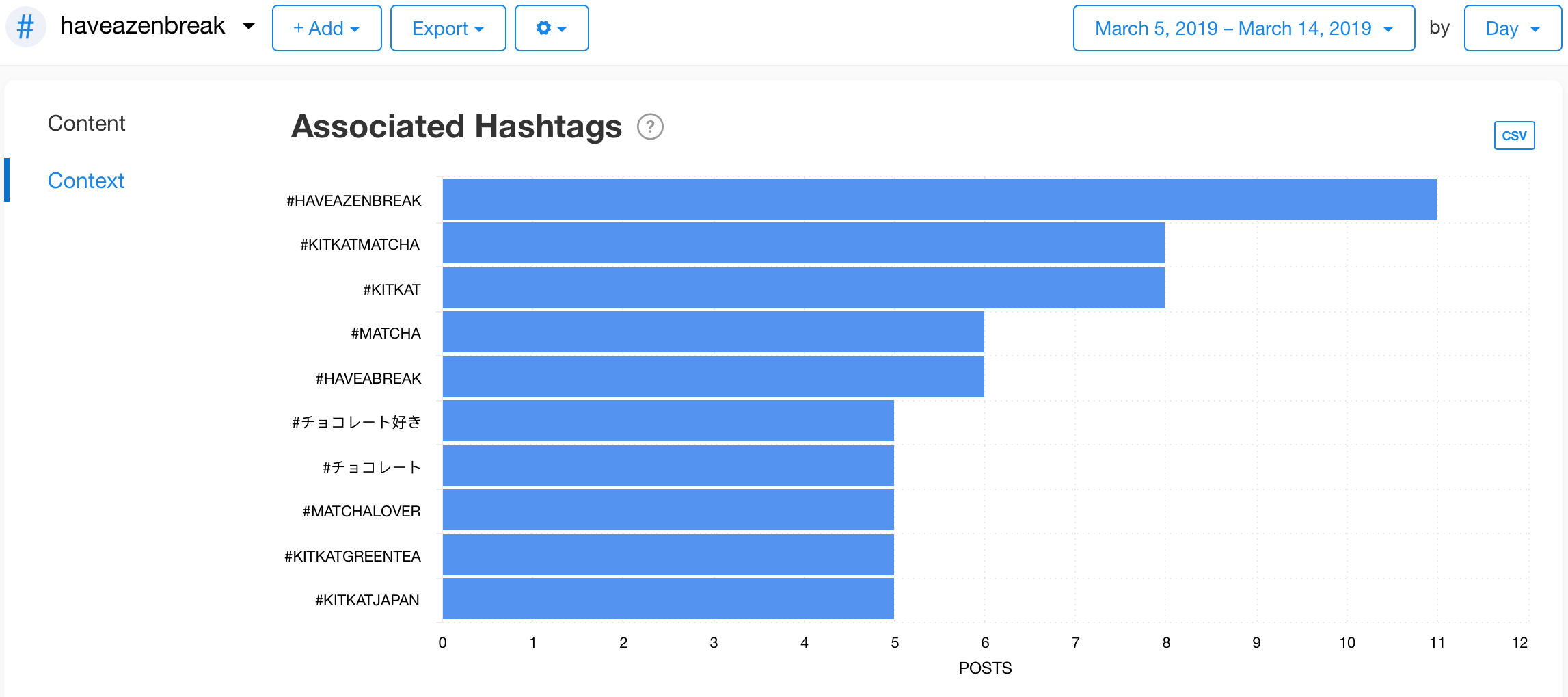 Using popular hashtags on your post alongside your hashtags may gain your content more exposure. You can also see which hashtags are being used in other user's content when they also use your campaign hashtag.
Number of Hashtags
This is the number of hashtags used with your selected hashtag during the specified date range.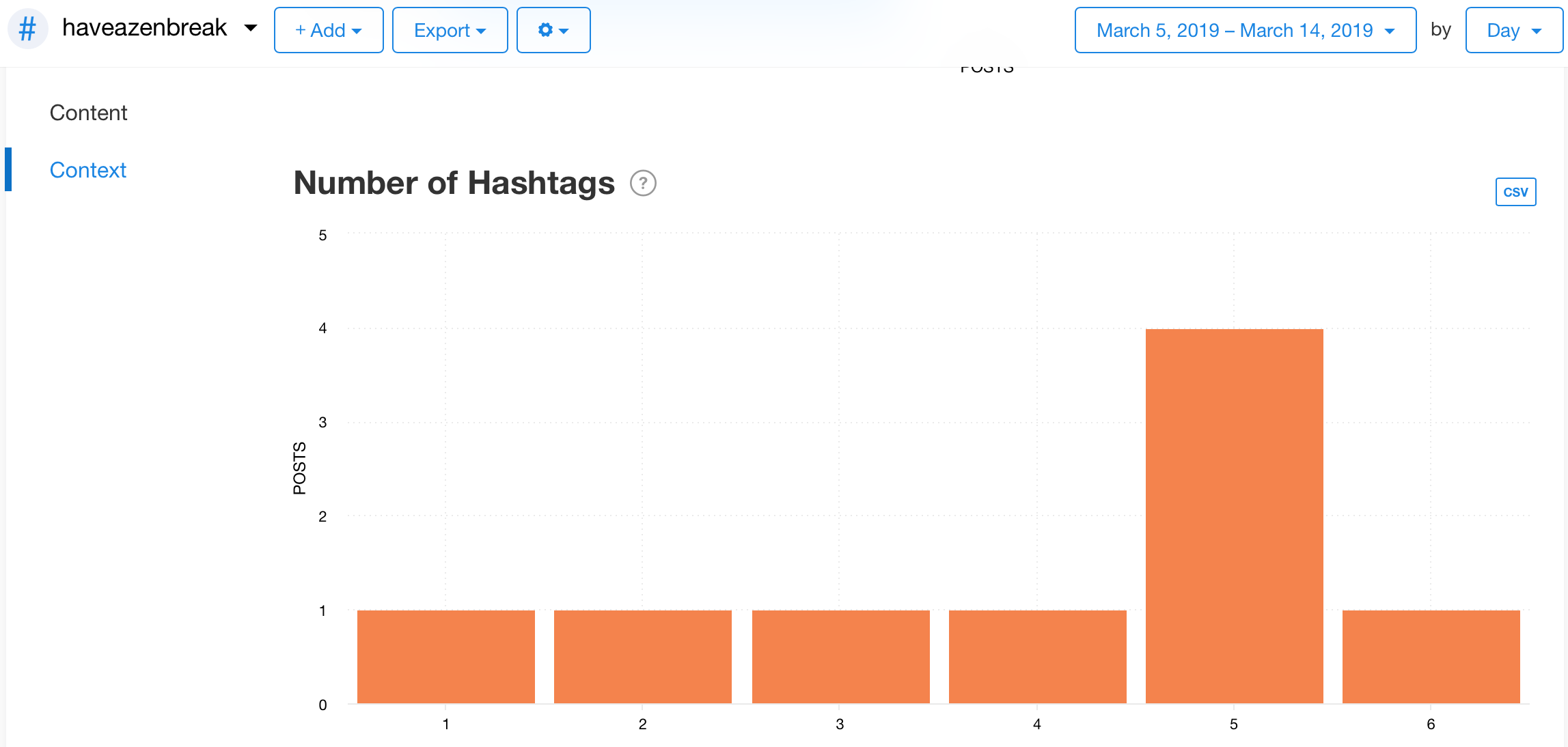 Data Analysis and Interpretation
Once you have the data for your campaign to hand, you can start to analyse it. This is when you determine how successful the campaign ran, and decide on what you will replicate in the future, and what you need to be aware of or look out for.
We're currently tracking KitKat's campaign for their new Matcha Green Tea biscuit with the hashtag #haveazenbreak. Keep an eye out in the next few weeks for our conclusion about how the campaign ran, and what KitKat is doing to make the most of their hashtag campaign.
Track your hashtags on Minter.io.