5 ways to use the link in your Instagram bio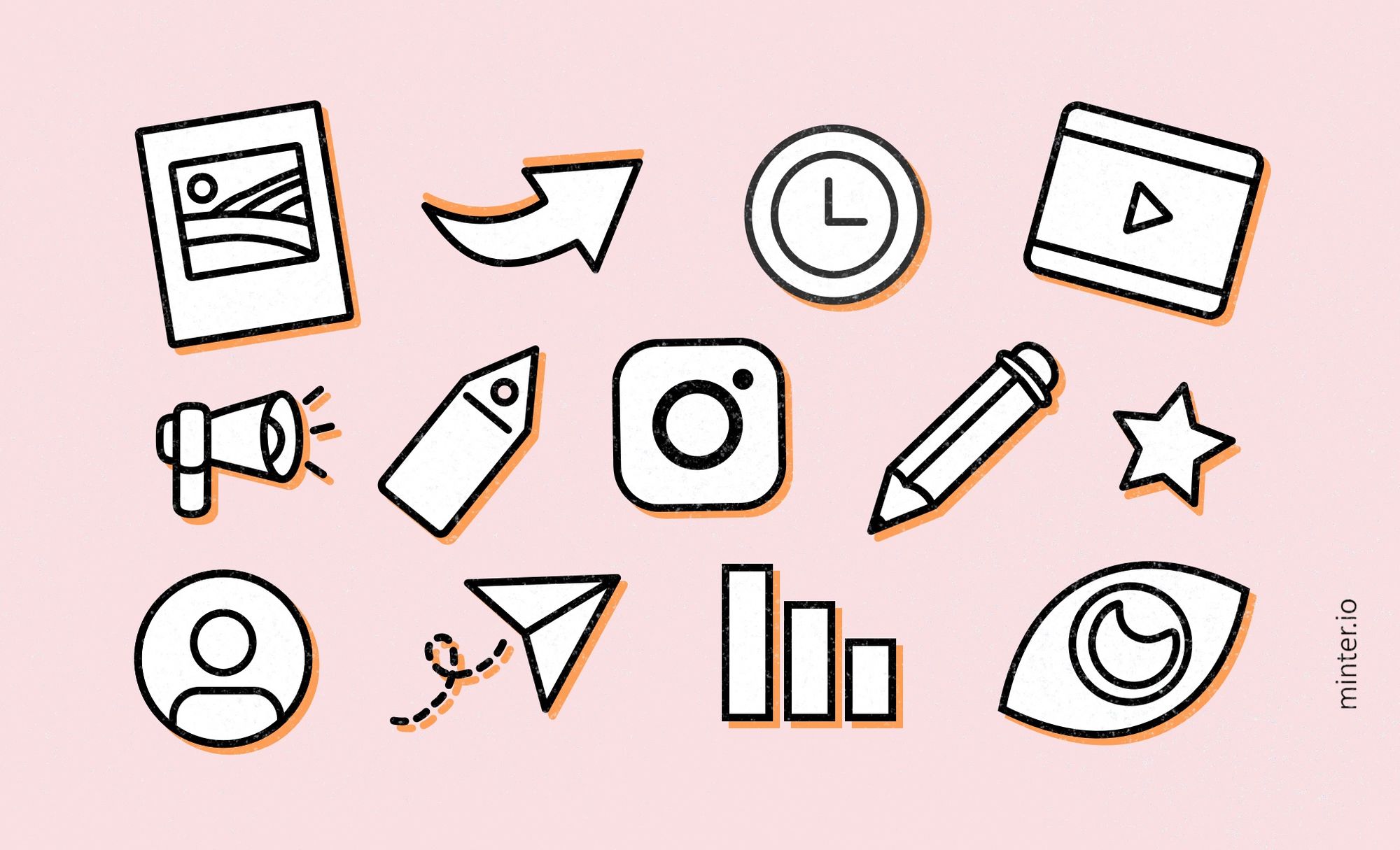 A link in your bio is one of the very first things viewers see on your Instagram page, making your chosen link prime social media real estate and urging you to put forward your best assets and calls to action.

If you think the link in your bio isn't a versatile space on Instagram, you may find yourself very much mistaken. Here are just 5 of the best ways to make the most of it...
1. Direct To Your Website
The most obvious use of your Instagram bio is to direct users to your website homepage. For some companies this makes sense, especially if the business is service based where viewers will want to book through a well-functioning website and get the service they need in a clear and predictable way.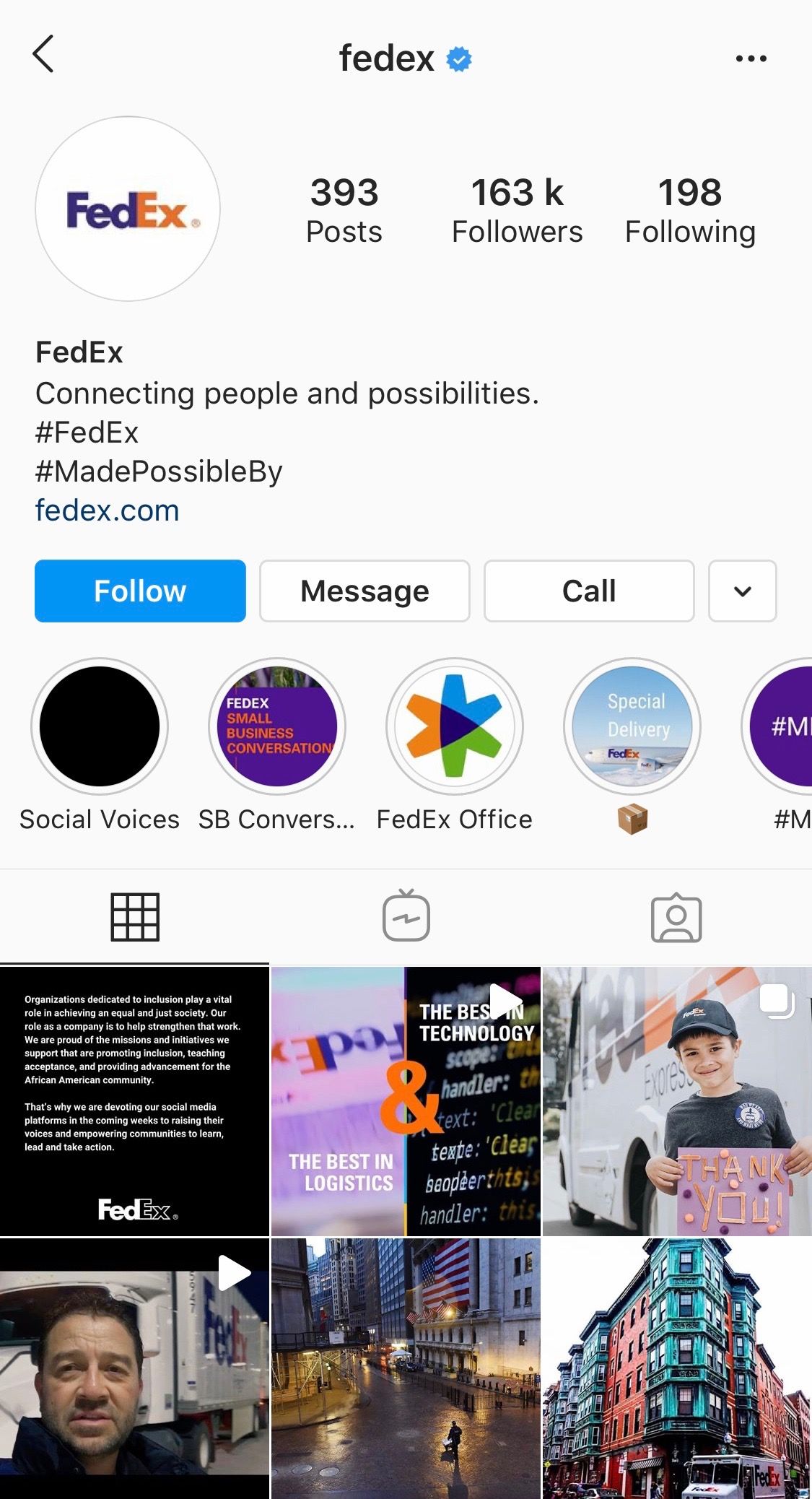 2. Linktree
A growing trend among users with multiple online spaces is to provide a link to Linktree, or a similar service, that allows the user to select one of many options. This is a fantastic way to bypass the limitation of only being able to put one link in your Instagram bio. It is also brilliant if you have different places for different consumer needs or multiple business ventures.

Other similar landing page and link sharing tools include Campsite, Tap Bio and Link In Profile.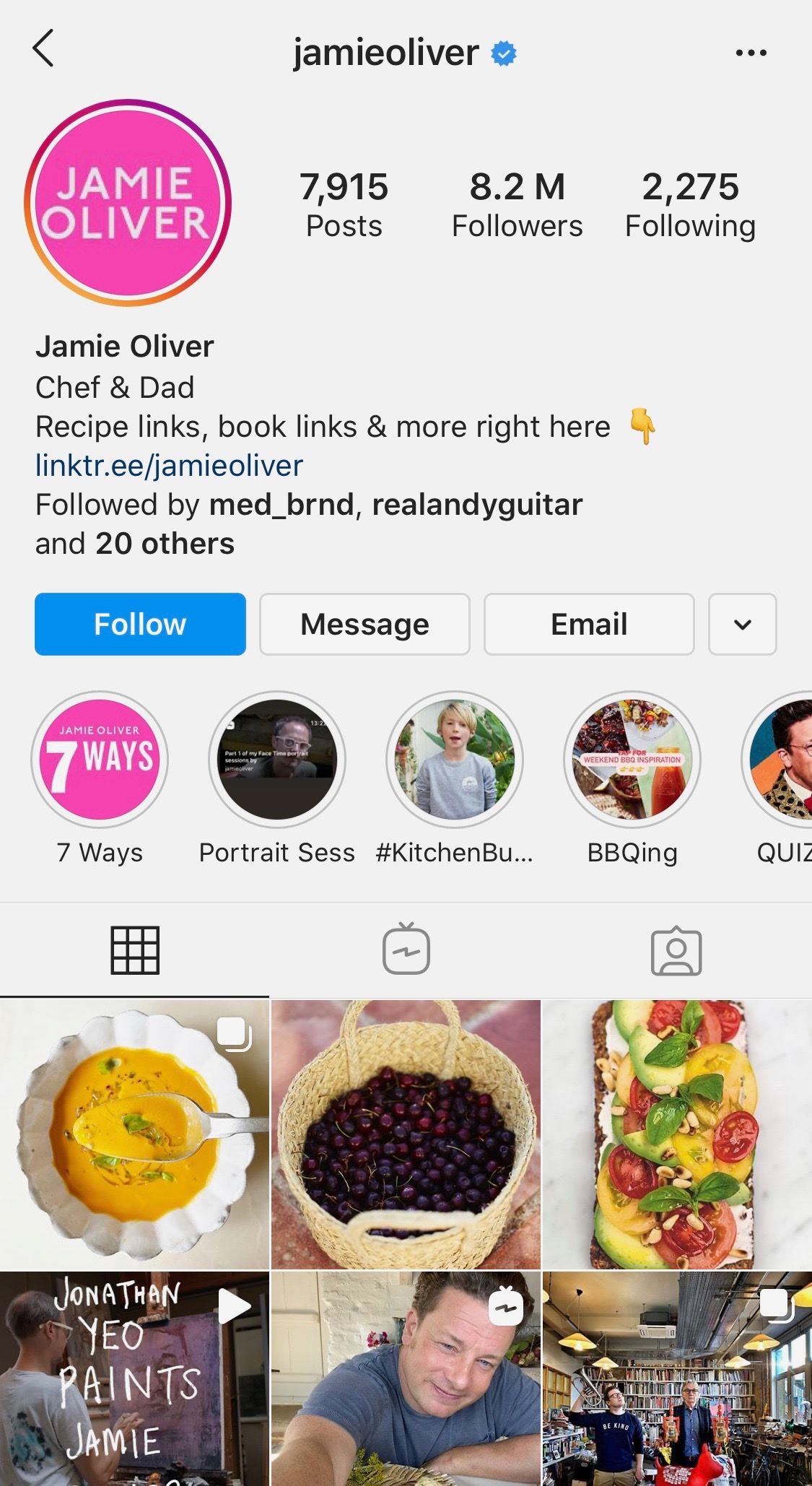 3. Current Promotion, Event or Release
If you are currently running a campaign, hosting an event or releasing a product, choosing a direct link to reinforce this effort is a smart move. Similarly, you might be looking for your audience to take a specific action, so promoting this with the link in your bio could help towards your business goals.

Mcdonald's is currently using the link in their bio to promote their mobile app, to encourage users to download the app for home delivery services. Note how they have shortened their link using Bitly to make it more appealing to the eye.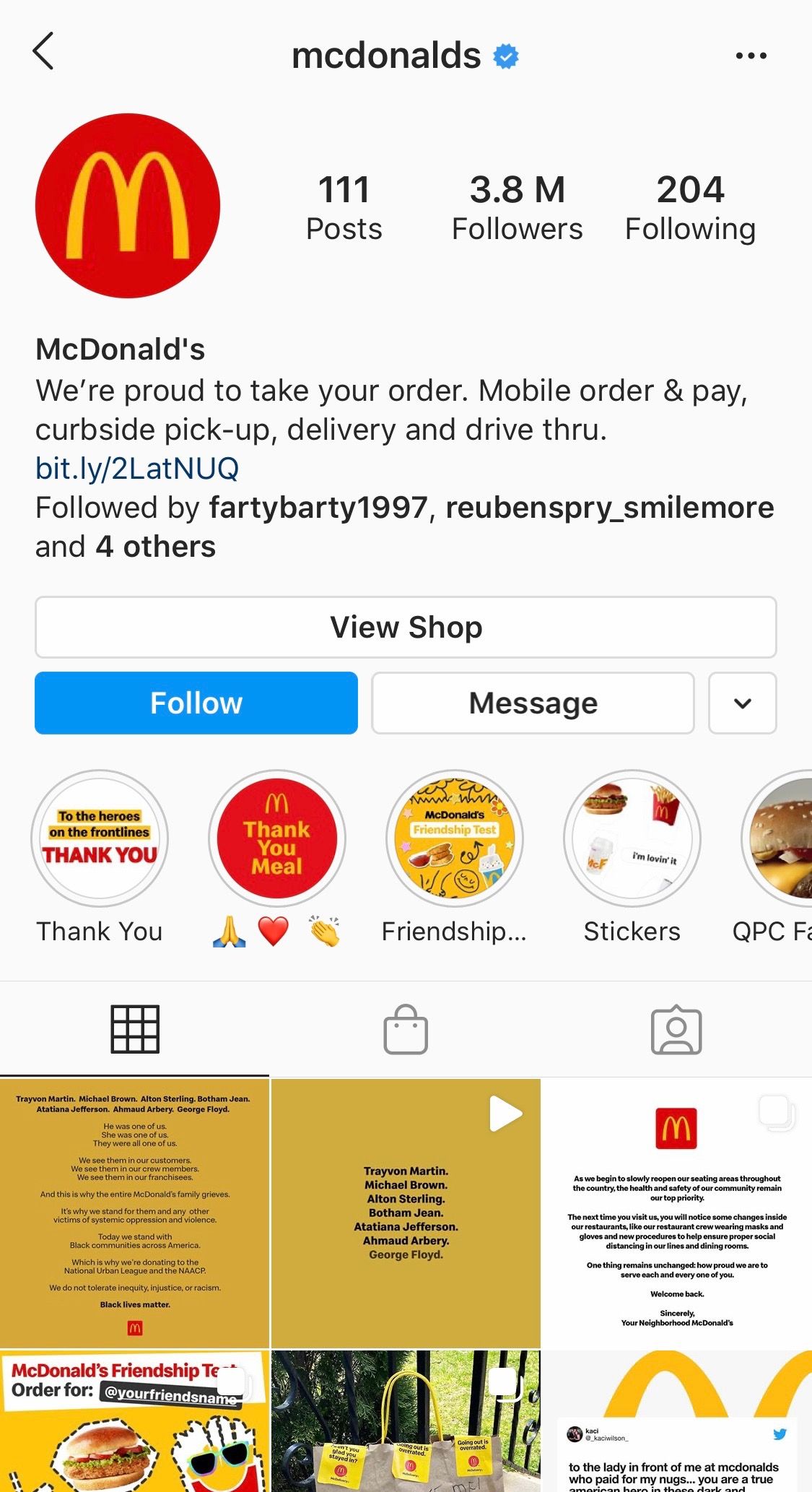 It is common to see descriptions in Instagram profile and stories posts to include 'link in bio' phrasing and stickers. The post promotes what the business is sharing through the link and encourages viewers to seek it out.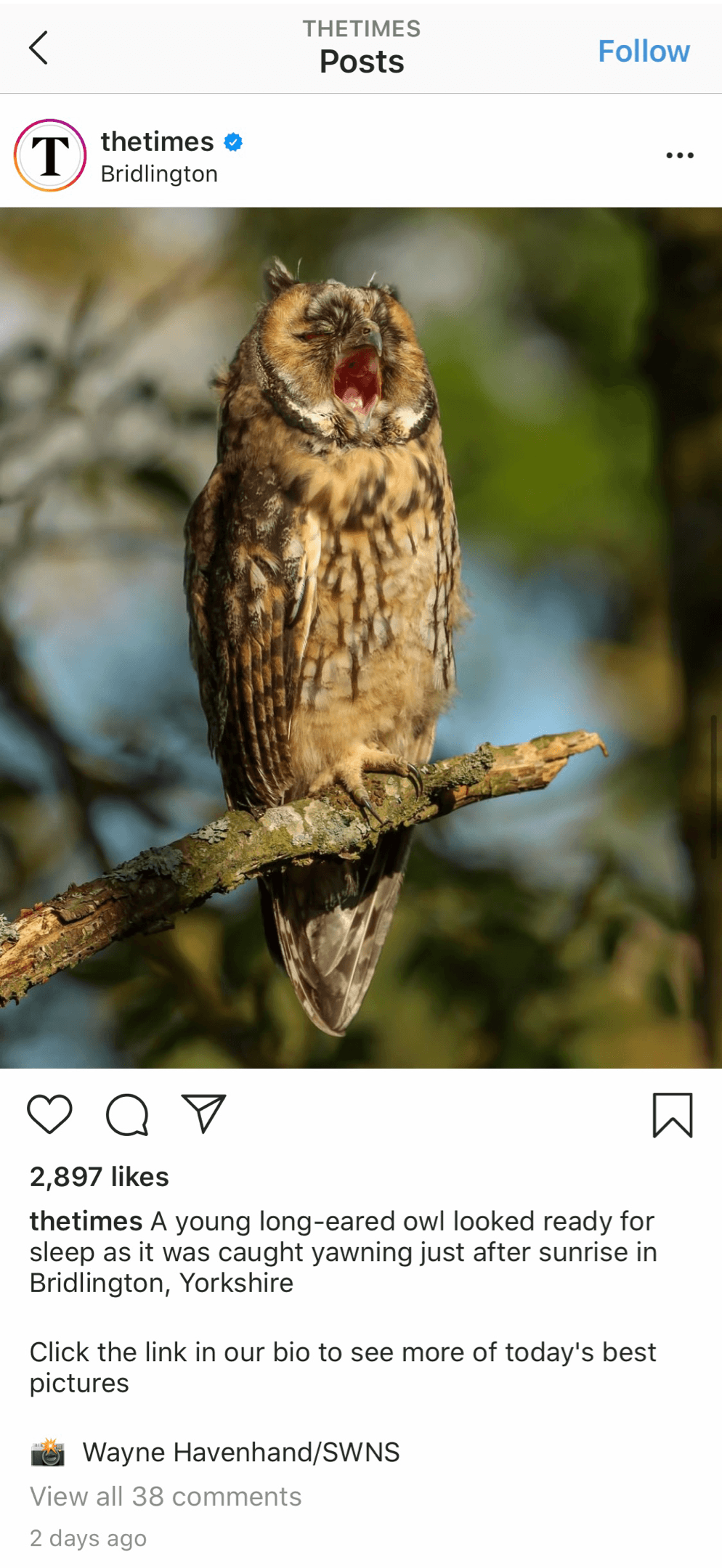 4. Like2Buy
If you have products to sell, Curalate's Like2Buy feature might be the thing for your business. Walmart, National Geographic and Ebay are just some of the huge names choosing to use this for the link in their bios. The link leads you to a page of images which the user selects to reveal more information and product links. While many businesses use it to push e-commerce through linked images, National Geographic uses the website to give more information to the consumer with additional articles and text.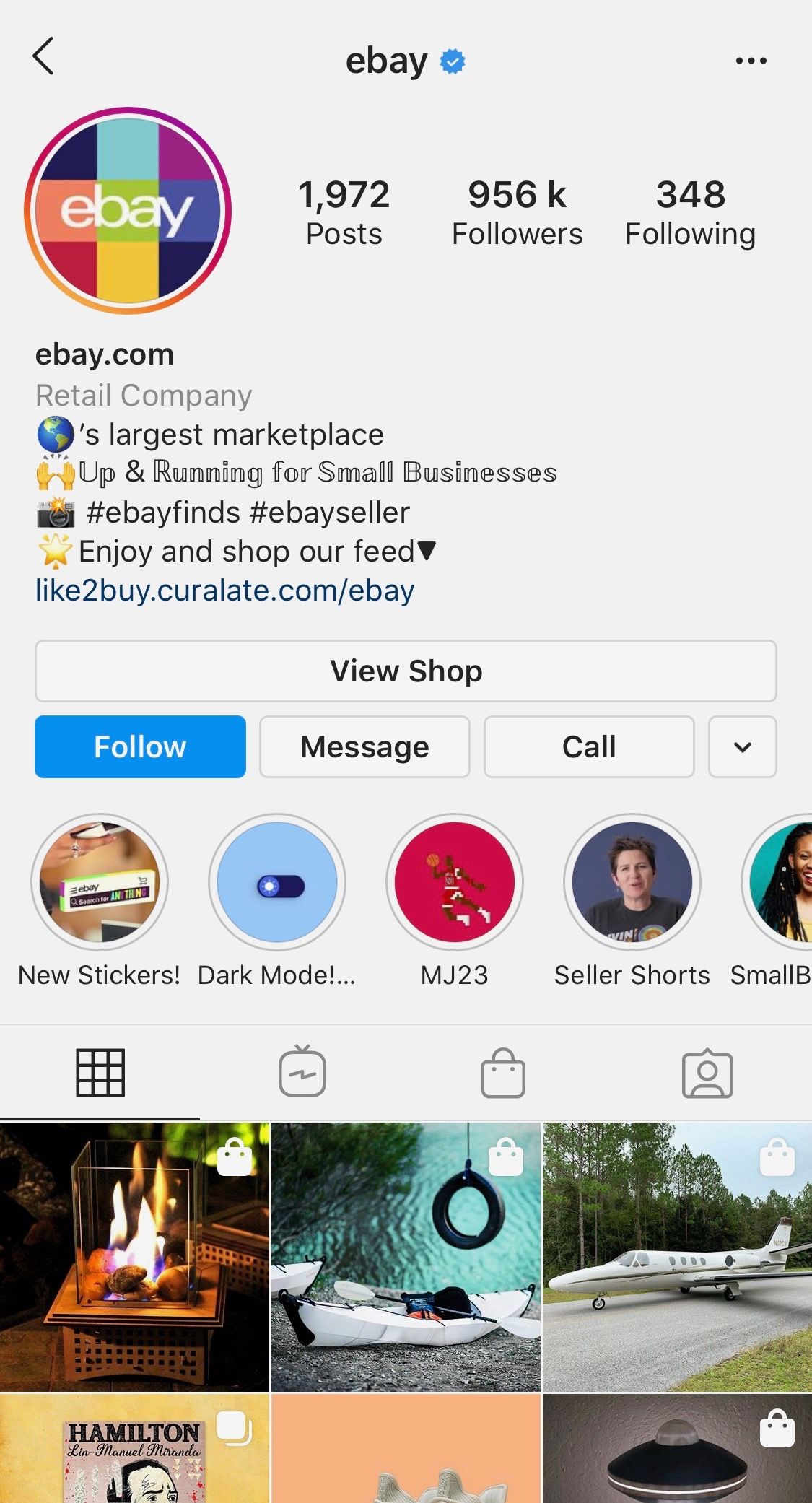 Alternatives include LikeShop which has a similar set up and is used by companies including GAP.

5. Direct To Media
Linking directly to media is logical for the likes of a creator, driving traffic to their latest YouTube video etc. However, linking to media is not just for media creators. Apple recently used their bio link to send viewers directly to a statement video about equality and unrepresented groups and how they are going to address this within Apple. Note how their bio has a call to action to click the link. As this is a different approach, it is a way to stand out and draw attention to what is happening and relevant to your business and community.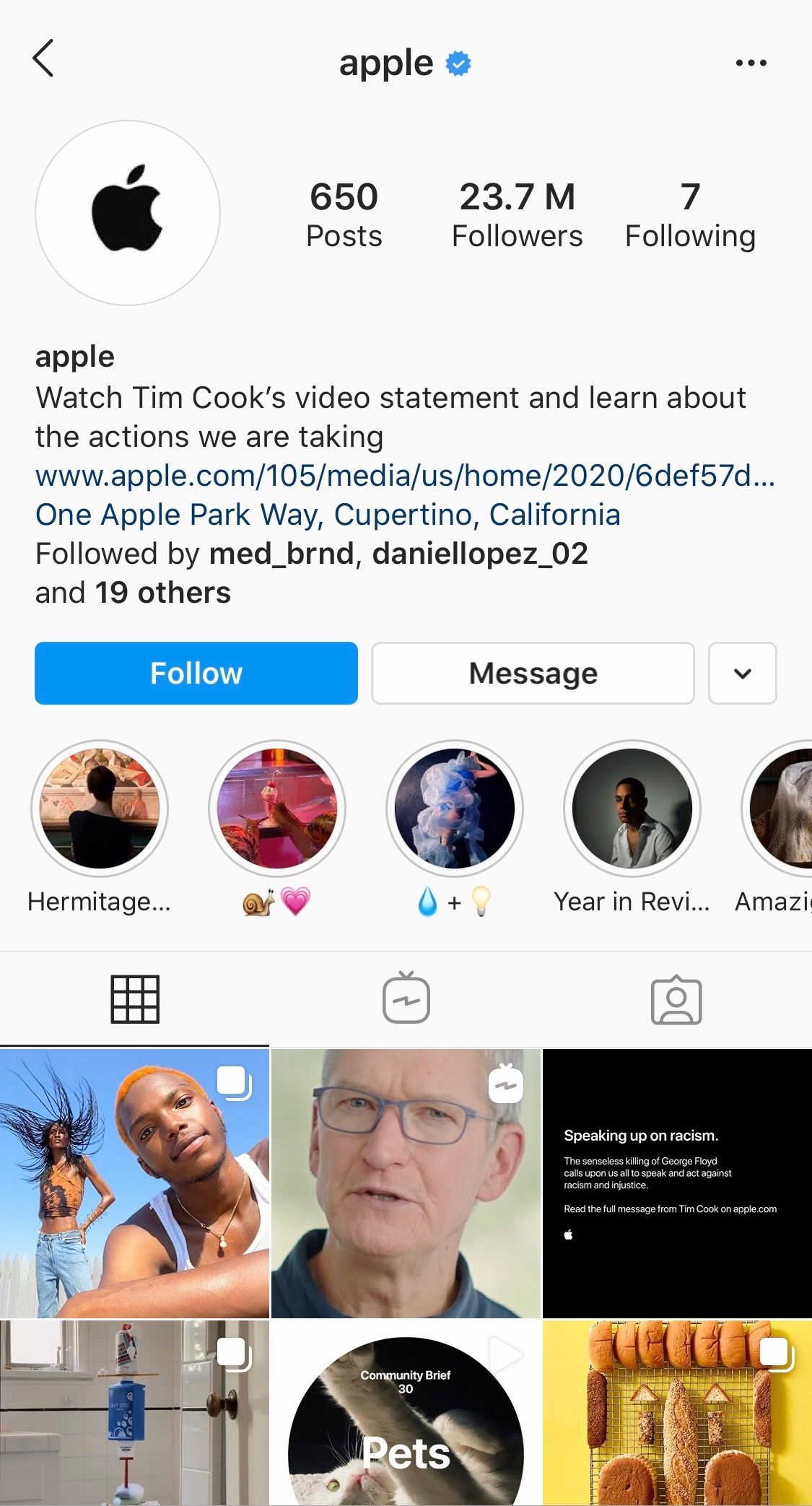 Whether you're looking for more views on your content, a solution to a growing empire or a way to shake away from the mundane, we hope these link in bio suggestions give you some insight into the wonderful tricks and tools that are available for your business use on social media.
Make your link trackable with the Minter.io clicks feature. Find out how many clicks your link is getting, which countries they originate from, the language of who is clicking on your link, and the platforms and browsers that are used by audience members who are visiting your website. With this information you can tailor your website, Instagram profile and business accordingly. Find out more about Minter.io clicks here and how to make your link trackable through Minter.io here.
Track the progress of the link in your bio along with a multitude of additional performance analytics for business growth through Minter.io. To see how your actions on Instagram and Twitter are affecting your business, track your KPIs and progress.
Whatever you use your Instagram bio link for, track it with Minter.io.