Everything you NEED to know about Twitter View Counts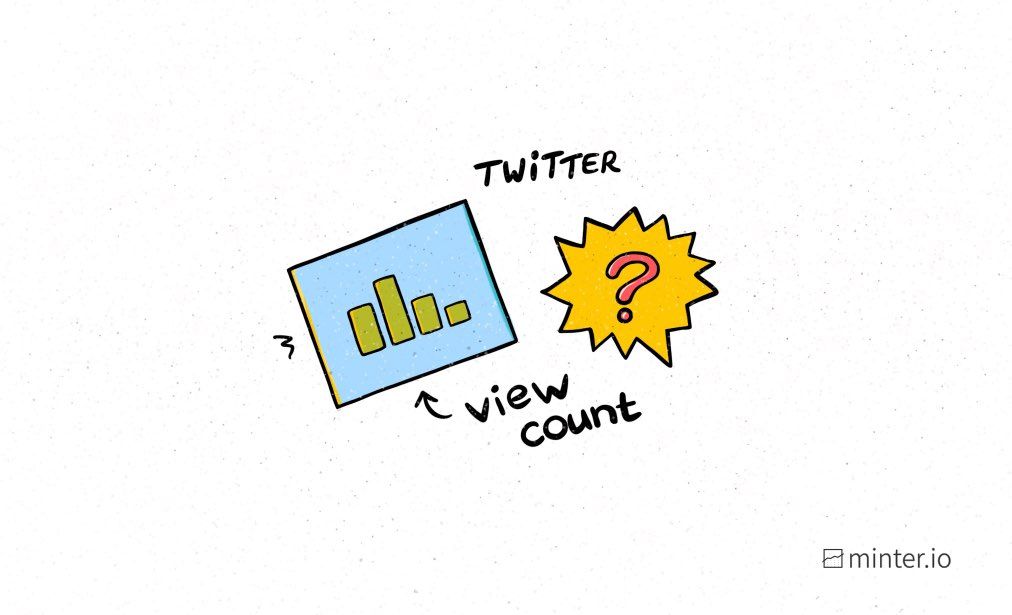 Since Elon Musk's Twitter takeover in October 2022, a landslide of controversial changes have swept up the platform, licking at the heels of every business that relies on this social media site to communicate with their audience. With severe layoffs stirring up concern and Twitter blue's launch exploding into a colossal catastrophe, one of the latest eye-openers has garnered mixed opinion among the masses.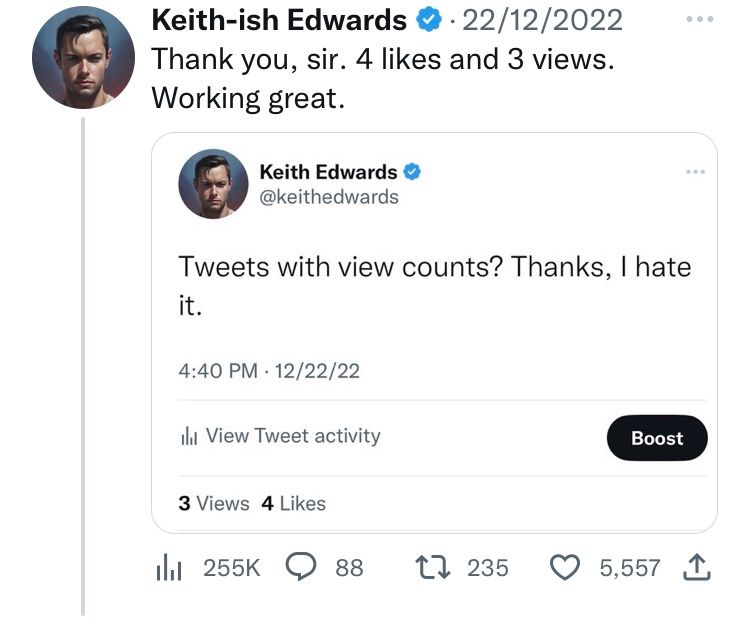 What are Twitter view counts?
Twitter view counts show the amount of times a tweet has been viewed. They are essentially tweet impressions, meaning multiple views from the same account are included. Interestingly, views from the author are also included in the tally's total.
Twitter view counts are currently available on all types of tweets except:
Community tweets
Twitter circle tweets
Older tweets
Now when you look at a tweet you can see the view count alongside the amount of comments, retweets and likes.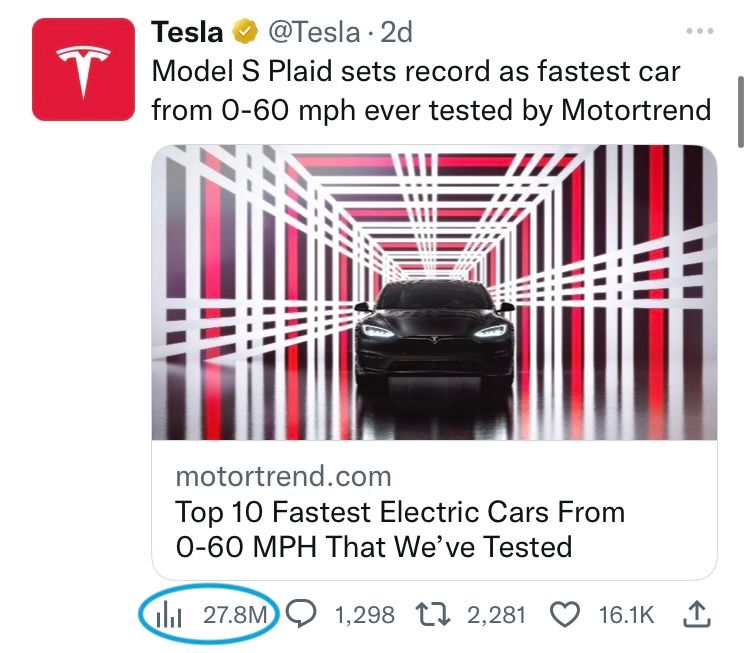 As long as a profile is logged in, views on tweets on the home page, search and profiles etc. add towards the total view count. However, embedded tweets will not add to the view count.
If you're running ads on Twitter, view counts appear to be private on promoted tweets.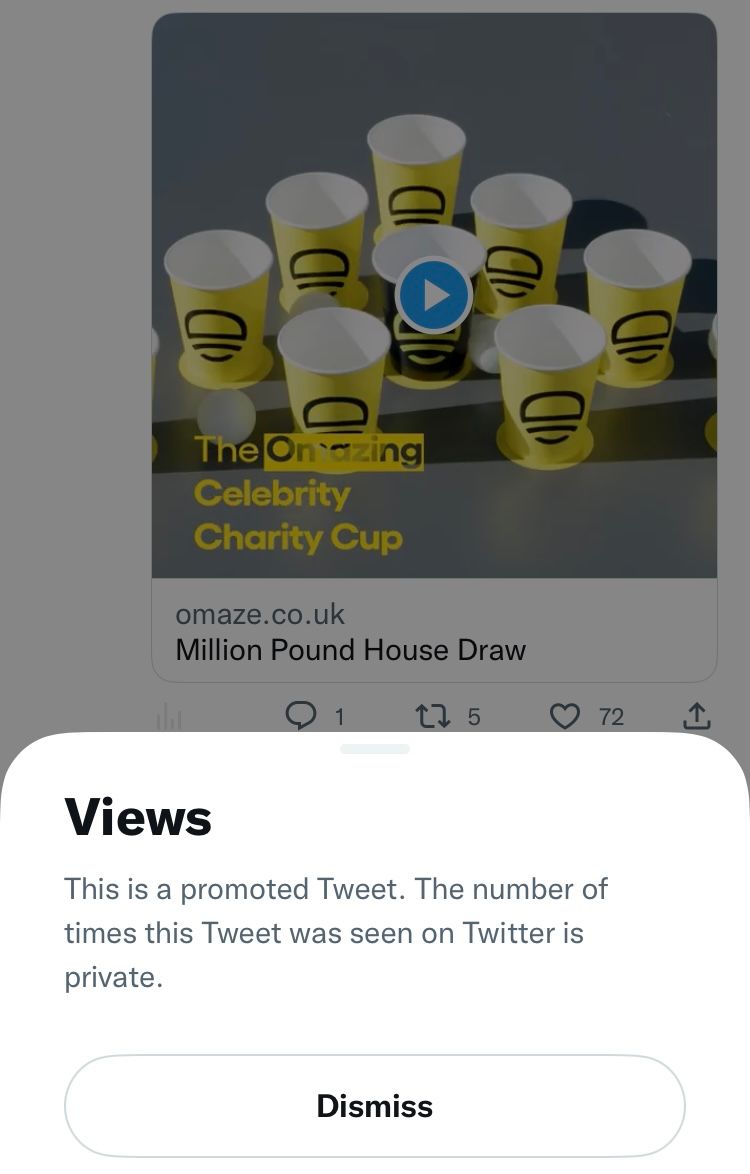 Pros of Twitter view counts

More insight for viewers and creators
According to Elon Musk himself, over 90% of users read tweets without actively engaging with them. Therefore, adding a view count shows tweet creators and readers how truly popular a tweet is. This transparency could be a good thing as it builds a clearer picture around each tweet, beyond like counts and comments.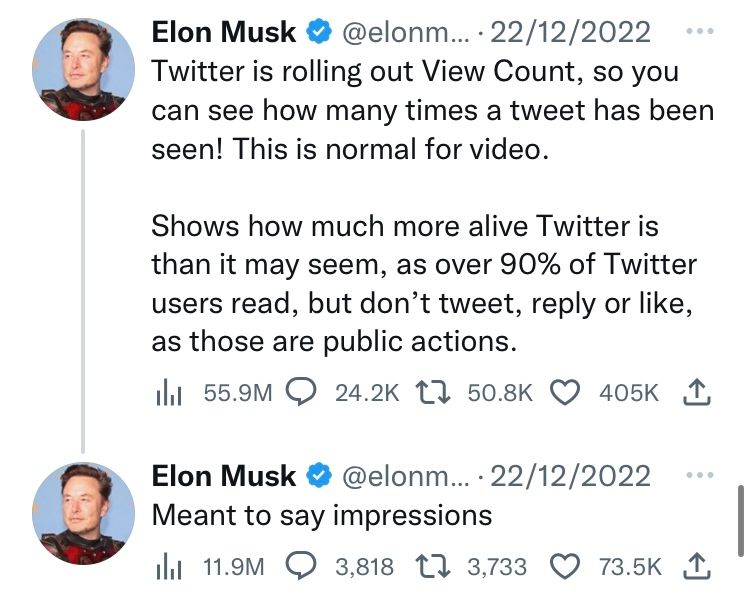 Exposing fake accounts
It's no secret that Twitter battles with bots and fake accounts as Elon Musk plans to banish them. Is the introduction of Twitter view counts a step in the right direction? Sometimes it can be difficult to determine whether an account is legitimate, so if an account has a huge amount of followers and a very small tweet view count, this could be an indication.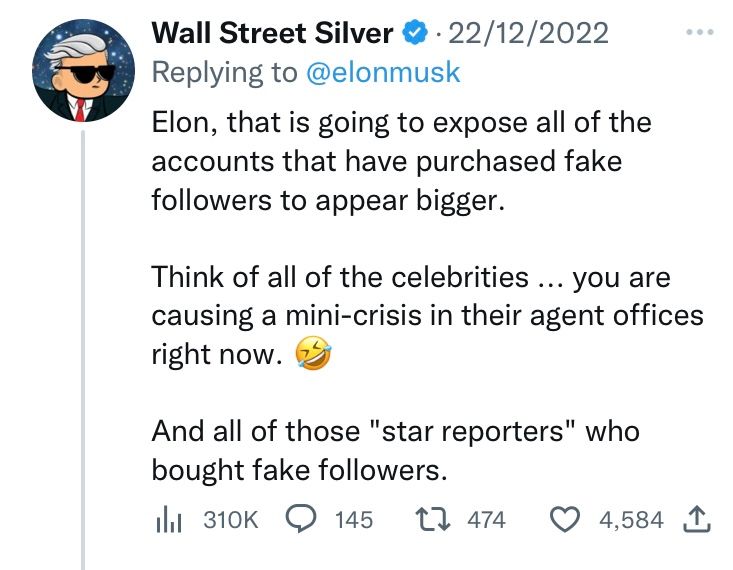 Cons of Twitter view counts

Ability to manipulate
As stated earlier, views from the creator add to the view count. Is there anything stopping the creator of the tweet (or other accounts) from repeatedly viewing a tweet to boost its numbers? Would that be a true reflection of the popularity of the tweet?
No way to turn them off
Twitter proudly states that 'anyone on Twitter can see view counts on tweets' but is that necessarily a good thing? If there's no way to turn view counts on or off, the power isn't in the end user's hands. With other social media platforms giving users the option to view or hide like counts, could view counts be the next metric to mess with mental health?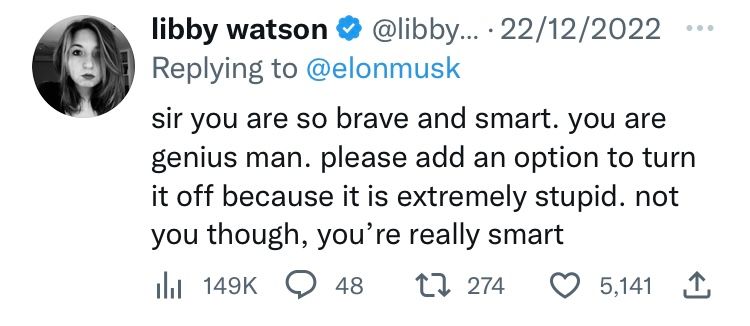 Stroking Elon's ego
With rumours of Twitter's death circulating multiple times since Elon Musk's Twitter acquisition, there appears to be one monumental reason Musk might want to roll this out. Twitter view counts show 'how much more alive Twitter is than it may seem' according to the owner. Trying to make a point there, Elon? This could have been a bid to build trust on the platform, save Twitter's reputation or drum up new interest from advertisers. However, if the intention behind this was purely egotistical, that isn't wholeheartedly putting the users of Twitter at the centre of this decision.
Get more insights with Minter.io
If more metrics and insights are what you're after, look no further than Minter.io - the analytics tool for businesses on social media. While Twitter view counts provide more insight for businesses and consumers, they're only a tiny part of the puzzle. Find information on your audience demographics, tweet metrics, optimisation features, mentions and more to help your business thrive on social media.
---
Track the metrics that matter to your business with Minter.io
Try it today! →