How to get more clicks on your Twitter bio link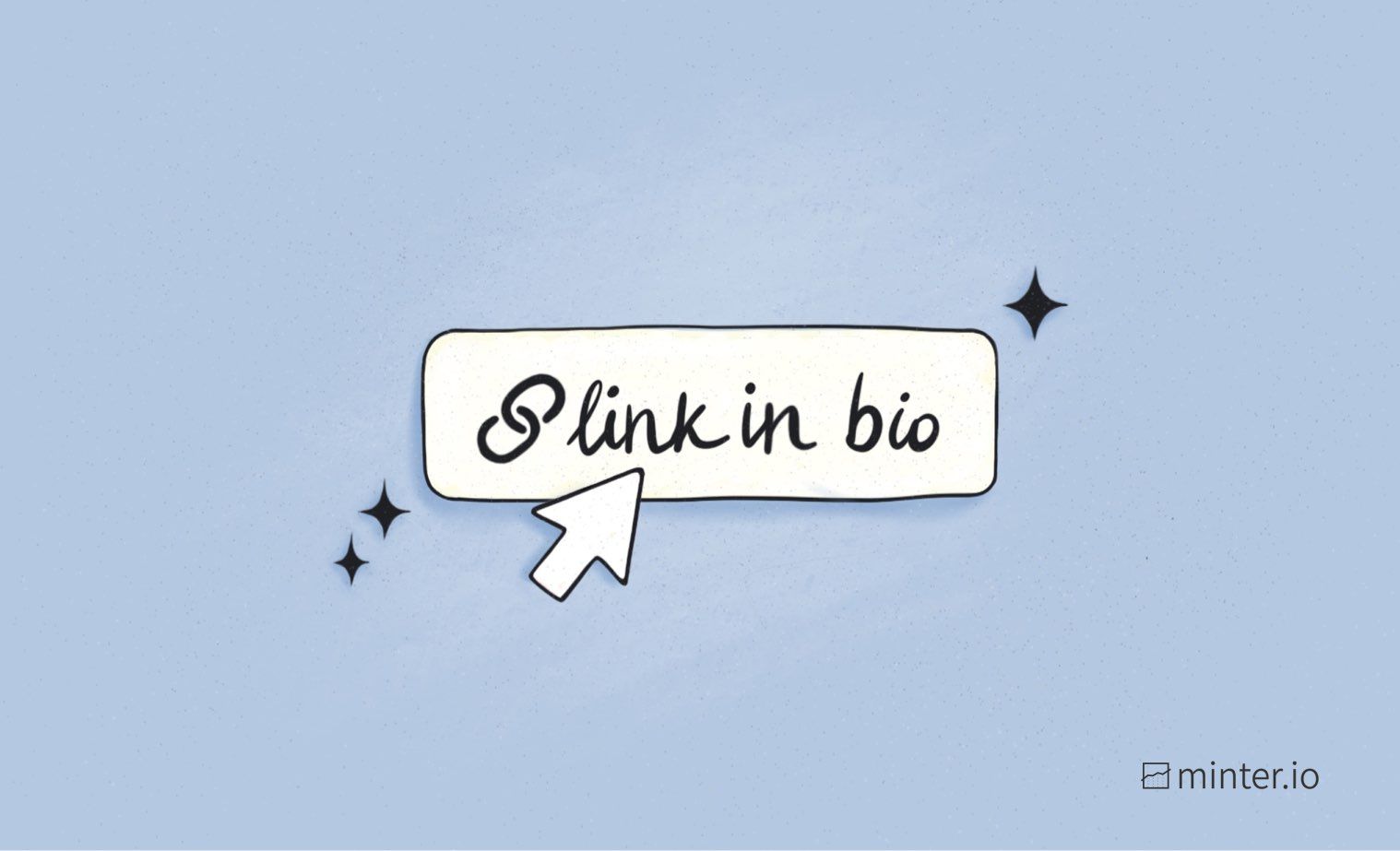 Your Twitter bio link is the first link that people see on your Twitter profile… but what's the point in having a link if no-one ever clicks on it? Don't waste this perfectly positioned piece of social media real estate. Your in-bio link provides a key opportunity to get potential customers, clientele and the casually curious from your Twitter profile to the website of your choice. In this article, we're taking a look at ways to maximise the clicks on this prominent link.
Here are 5 key pointers to get more clicks on the link in your Twitter bio…
1. Make it worth the click
The first thing you have to do is ensure that the link is something people actually want to click on. This may seem simple, but there are multiple ways to use this space and some links will work better for your audience than others. It's worth questioning what exactly are you linking to and does that appeal to your audience?
Popular uses for the in-bio link include a link to:
Your main company website homepage
Your current campaign
Useful information
Frequently asked questions
Customer help
A downloadable app
A link in bio service such as Linktree or Koji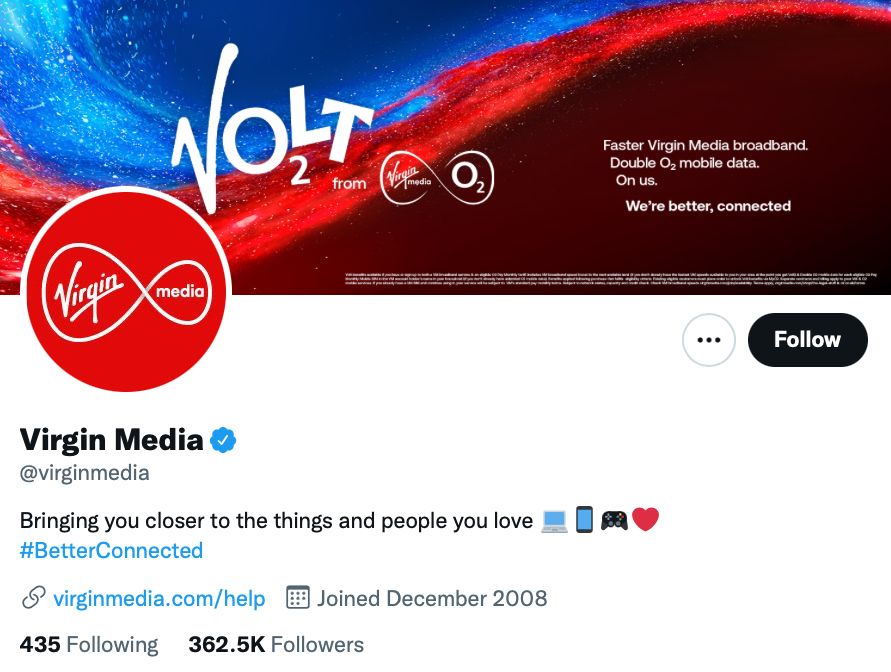 Many brands change this link depending on their current business goals and focuses. Linking to a current campaign, collection or announcement is a great example of this.

Additionally, think about how your link and your Twitter profile looks as a whole. No-one wants to click on a dodgy link, so make it obvious yours isn't one!
Here are some ways to do this…
Social proof your Twitter profile
Make your Twitter bio link look as legit as it is by social proofing your account. By growing your following, sharing positive reviews and encouraging user-generated content, you build trust with your audience. With more trust comes more confidence in clicking on links.
Shortening your website link
To shorten or not to shorten? That is the question.
If you're forwarding people to a specific campaign or if your tracking link is long and convoluted, opt for shortening the link to make it more appealing to the eye. One thing customers don't like feeling like is a number instead of a person, so if it's obvious that the link they're clicking on is funnelling their details through a tracking system, it might put some people off.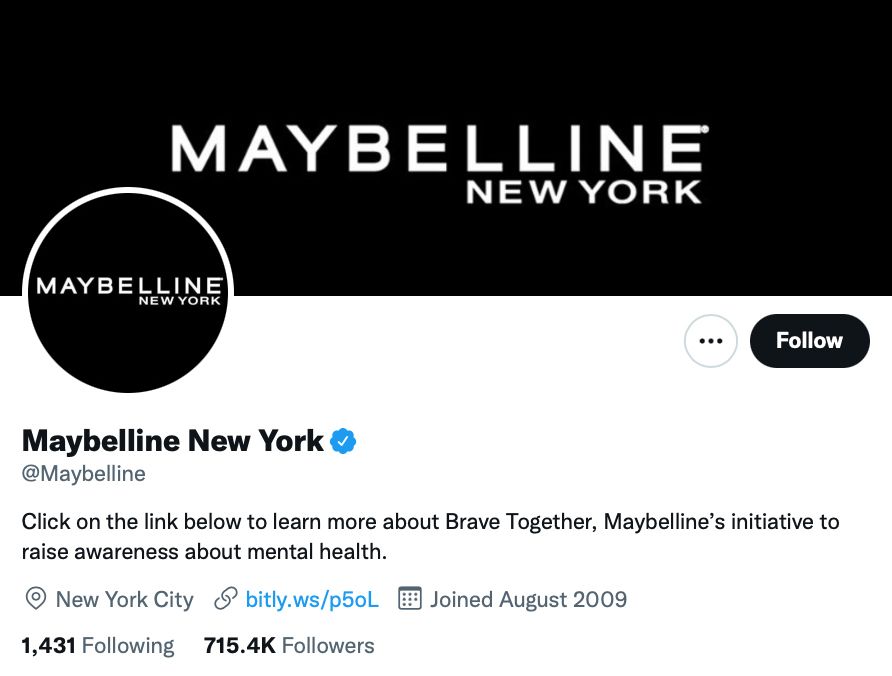 Would you click on a link that was clearly labelled as a campaign or another marketing term?

On the other hand, if your link is your website landing page or a short url, it might be a better option not to shorten the link. For example, are you more likely to click a link with a business name in it that clearly resembles the company's brand, or a bunch of jumbled letters and numbers from Bitly.
There are instances which benefit from either of these options. Take a moment to notice how your link looks to someone seeing it for the first time.
Ask yourself:
Is it obvious that it is the same brand?
Does it look legitimate?
Would I recognise the website?
Is it too long?
It is clearly a tracking link?
…and most importantly:
How would that make me feel as a customer?
Would I want to click on that link?
2. Direct viewers to your link
Your link in bio on Twitter is directly under your bio text. This makes it perfectly positioned for your bio copy to include a call to action. Directing your viewers to the link, describing what the link does and encouraging action on the link are easy things to do through your bio text, which makes it less likely that your link will get overlooked. Opt for an emoji to draw more attention to the link. Common choices include a pointy finger or an arrow.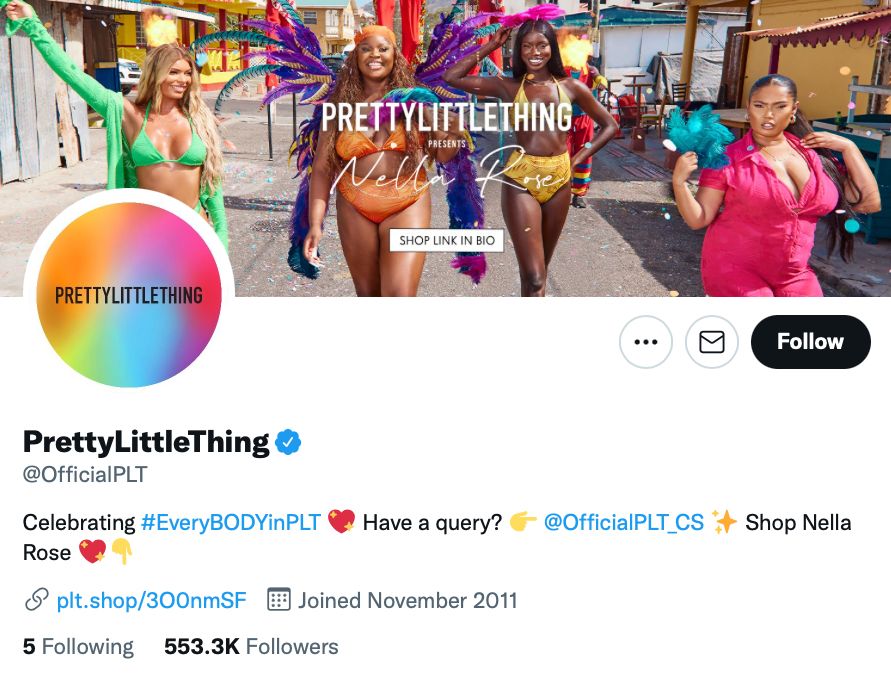 A call to action is all about encouraging a viewer to do something i.e. take action. If you want more clicks on a link, be sure to capture attention, point that attention in the direction of your choice and ask for or encourage action. So many brands and businesses miss out on this opportunity but the solution is simple.
3. Don't solely rely on your bio to get link clicks
You may primarily put your link of choice in your bio, but that might not be where people are consuming your Twitter content. Your tweets are much more likely to come up in feeds, in explore and through search. It takes a little extra effort to go from scrolling through a feed to clicking onto a Twitter profile. Therefore, it makes sense not to solely rely on the link in your Twitter bio to get potential customers onto the website of your choice.
Here's what you should do…
Use your link in posts and tweet about it multiple times
Twitter is a platform where bite-sized chunks are consumed regularly. Studies regularly conclude that it is optimal to post on Twitter far more regularly than other social media platforms. This means you can get away with posting content encouraging the same or similar actions multiple times.
Grab attention with your tweets
There are a number of ways to increase reach, impressions and engagement on tweets. Make the most of your posts by including your link alongside eye-catching emojis, images and videos and sharing great copy. The cherry on top of the cake is adding your call to action (which includes your link) to a punchy, powerful piece of content. Twitter themselves have shared that tweets with photos get a 35% boost in retweets and videos get a 28% boost. Use this knowledge to your advantage to get more eyes on your content, opening up the opportunity to get the link click count increasing.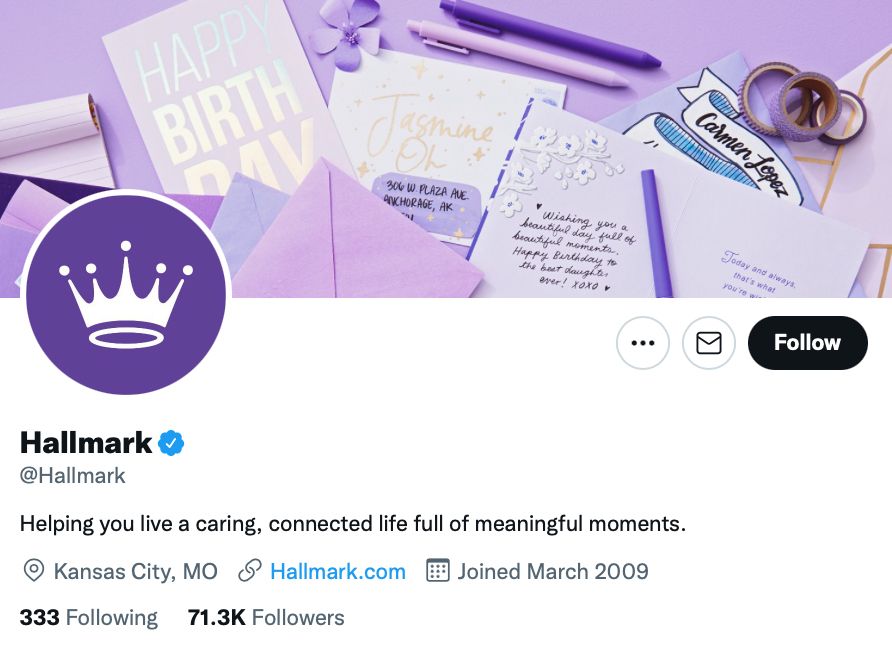 Find out which tweets are working for your brand using Minter.io - the social media analytical tool for your business needs. You'll be able to see how many link clicks you've gained on your tweets, compare content by link clicks as well as a whole host of other key metrics and beautifully export the information that matters the most to you. Find out more today!
---
Get more insights for your business on social media.
Try Minter.io!→