How to use TikTok's AI script generator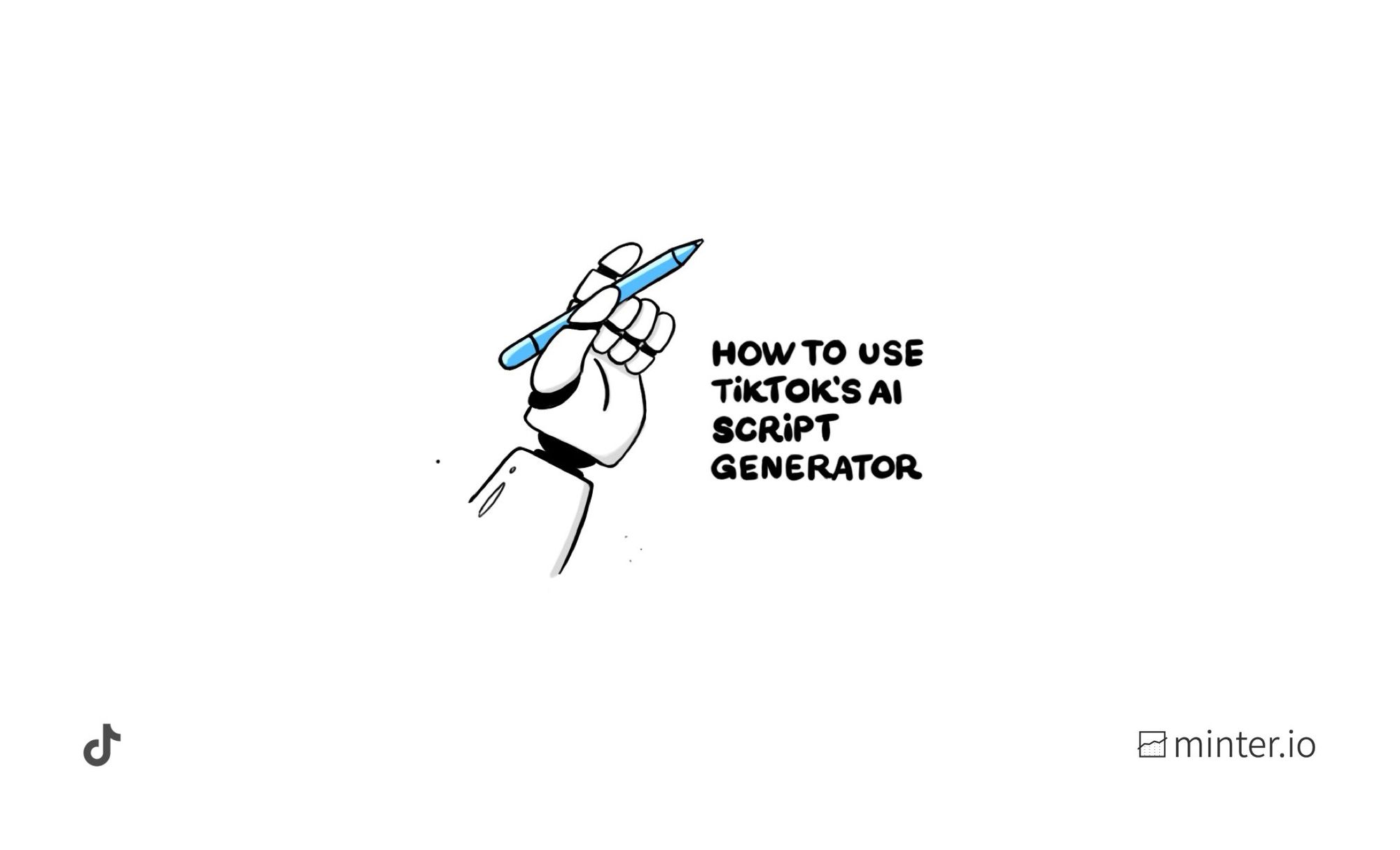 It might feel like robots are taking over, but as long as The Terminator remains fiction, AI tools and technology can be a true asset to your TikTok experience. Save time, effort and money by utilising the free TikTok AI script generator. This hidden hack is available to anyone (even if you don't have a TikTok account). It's super fast, easy to use and takes into consideration video formats and selling points you'd like to highlight.
Let's jump right in with the ultimate guide to using TikTok's free AI script generator…
How to access TikTok's script generator
Discover a range of tools, trends and tips in TikTok's Creative Center on desktop. With entire sections dedicated to education and inspiration, the Creative Center is designed to help you elevate your presence on TikTok.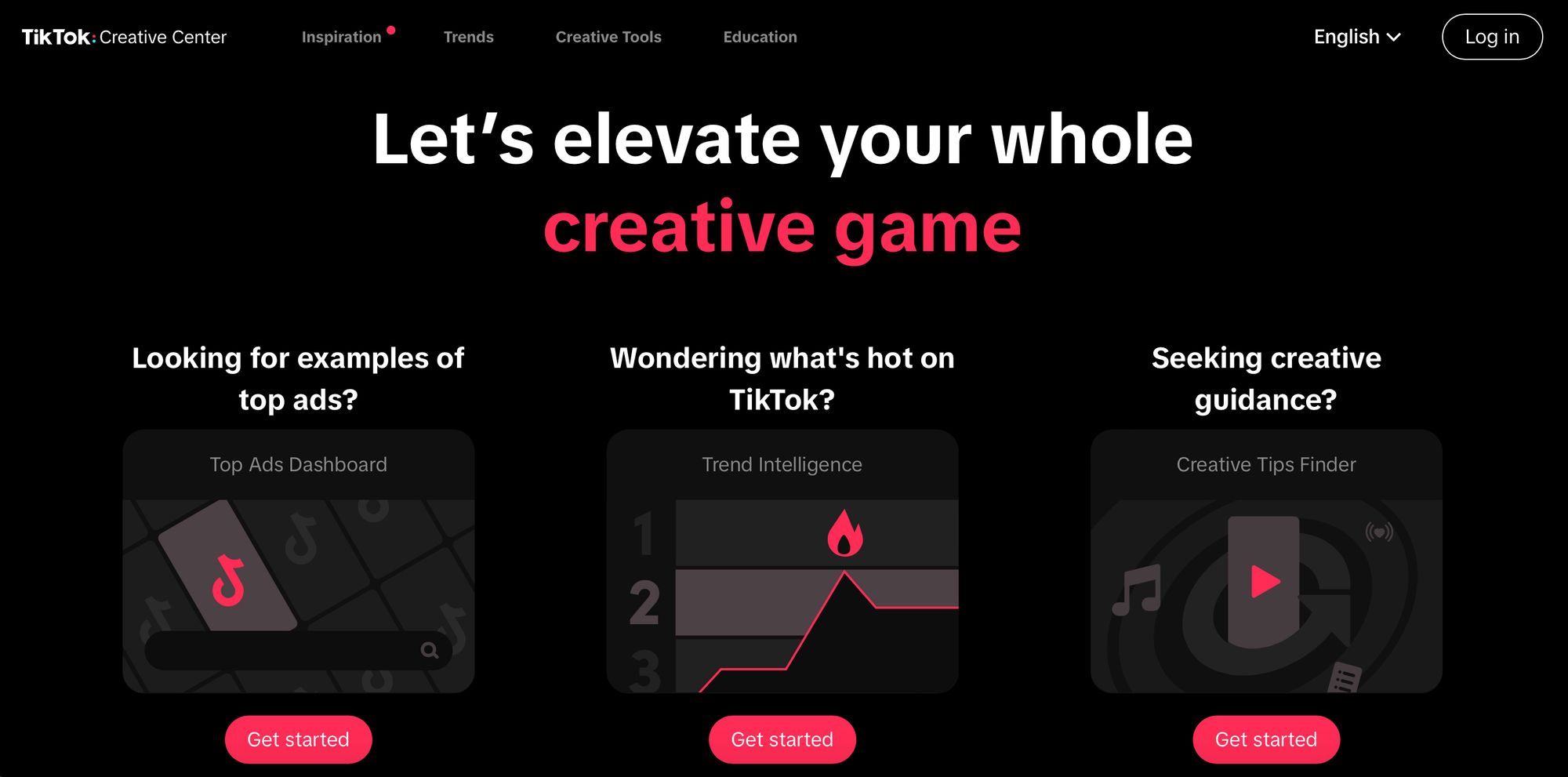 You can find TikTok's AI Script Generator here:
Select 'Creative Tools' from the menu at the top of the screen.
From the drop-down menu, choose 'Script Generator'.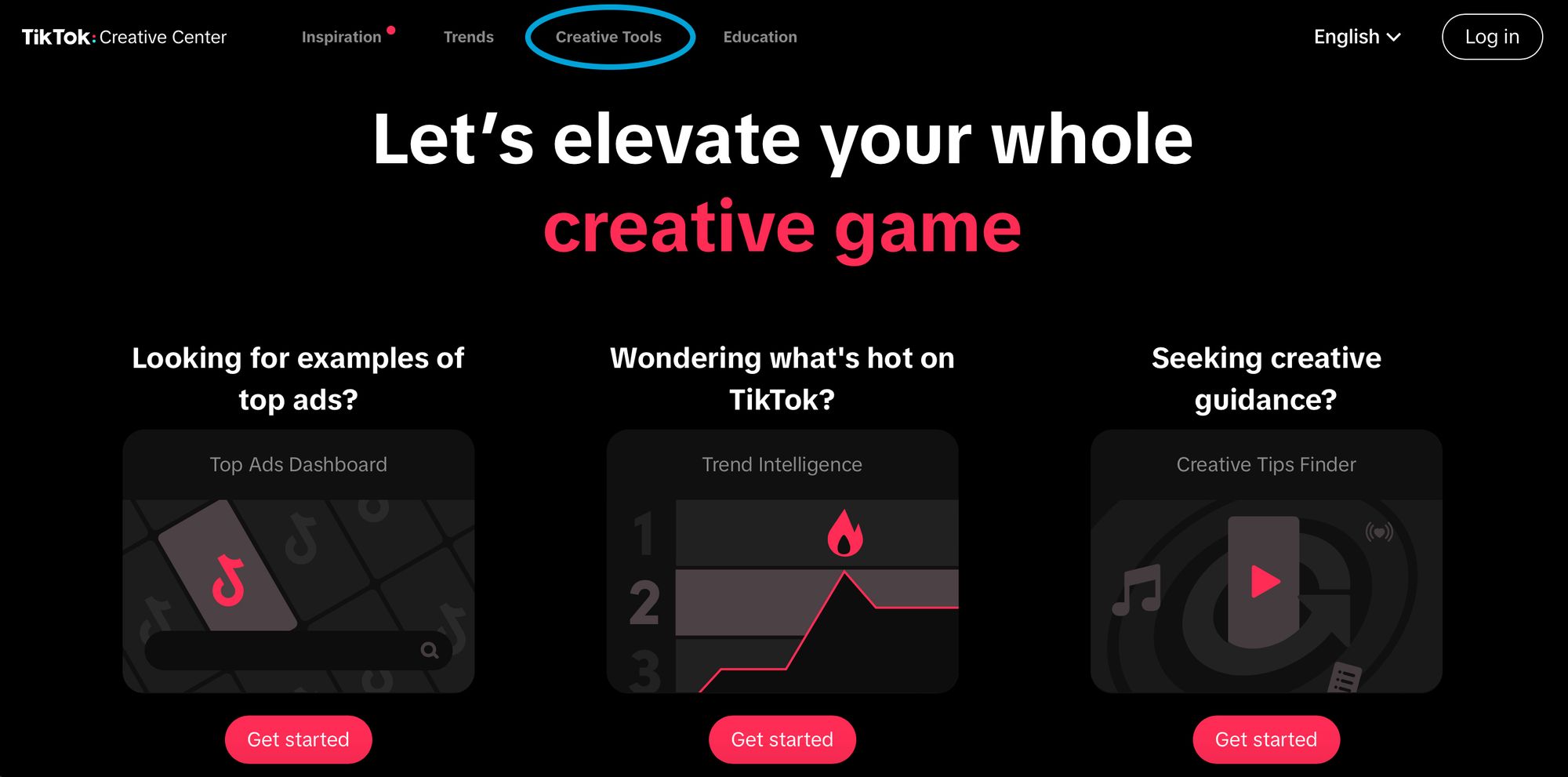 How to use TikTok's script generator
The TikTok script generator creates multiple scripts based on input information. At this time, English is the only language that can be used to generate TikTok scripts with this generator.
Input the following information about your industry and product…
Industry
Choose the most relevant industry from the drop-down menu.
Choose from:
General
Apparel & Accessories
Beauty & Personal Care
Food & Beverage
Home Improvement
Household Products
Games
Utility Apps
Product name
The product name will be used throughout your generated scripts so input the name you want your product to appear as.
Product description
The product description is the information the tool draws from. You can input up to 1000 characters and the more detailed you can be, the better. This will allow the script generator to come up with several varying scripts that are relevant to your product.
From here, you can generate scripts purely with the current information or scroll down and click 'Advanced settings' to input additional optional information.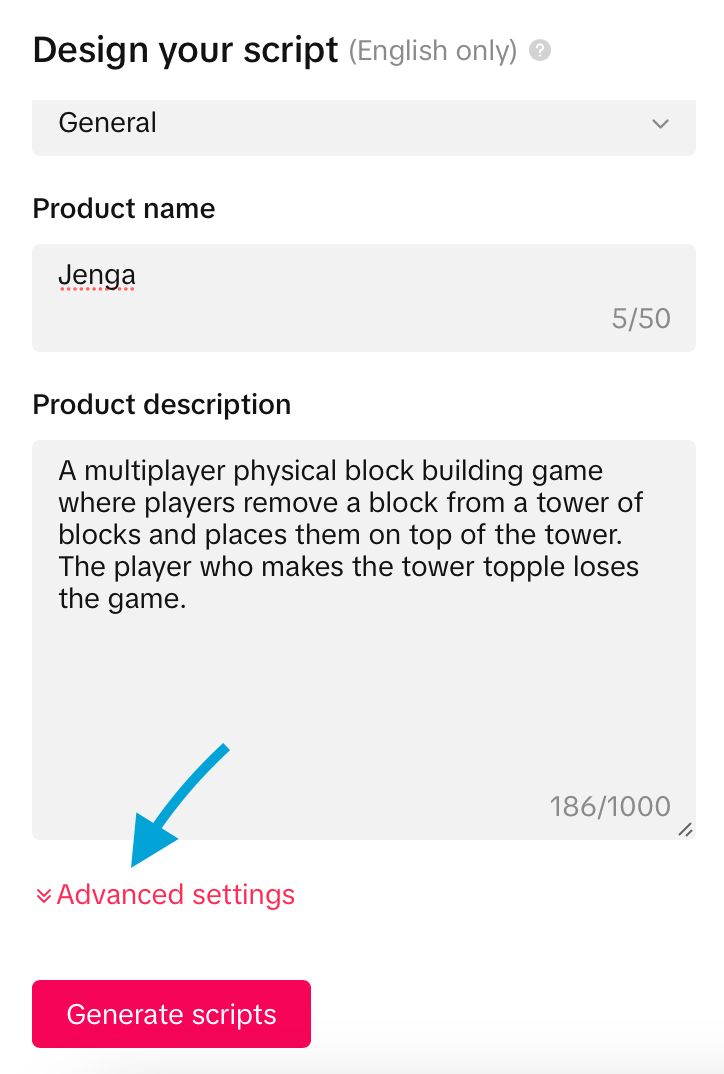 Video format
Choosing a video format will allow the AI script generator to create an accurate structure that supports your preferred format. This is particularly useful if you have an idea of how you'd like to present your video. Choose a format that aligns with your video objective(s) or select the automatic system selection option for a variety of results.
Video formats you can choose include:
Automatic system selection
Video with green-screen background
Multi-scenario product showcase
Scenario-based product showcase
Product unboxing
Product testing
Product showcase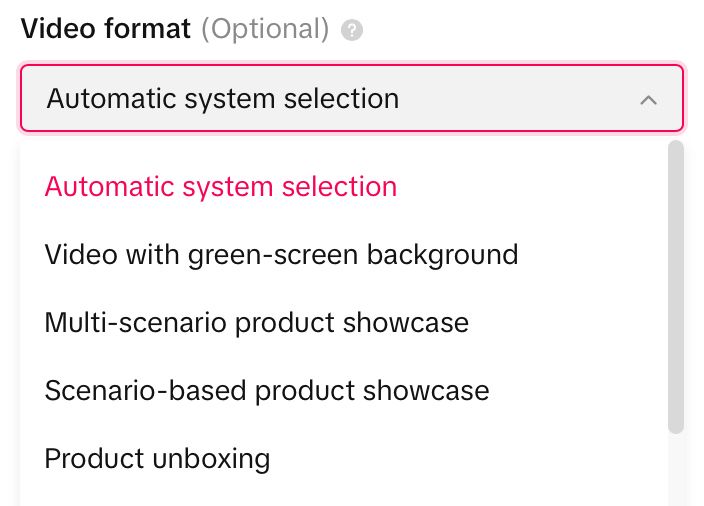 Keywords
Add up to 5 keywords, phrases or selling points to be included in your scripts. Each keyword or phrase can be up to 50 characters long. Make sure you click the '+ Add' button after inputting your keyword to include it in your script.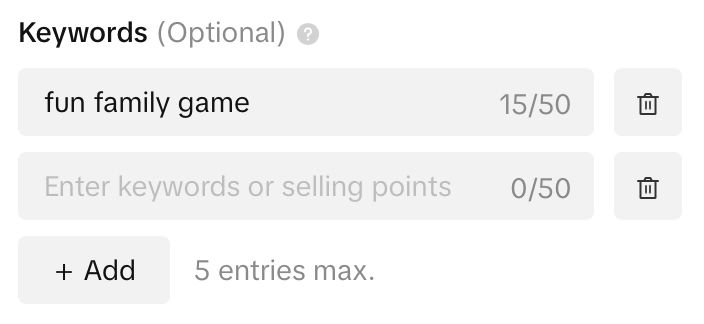 Duration
Choose a duration of either 15-30 seconds or 31-60 seconds. This will give the AI script generator direction as to how long the script should be and how many scenes to include.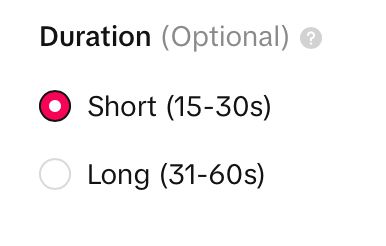 Once you've filled in all the relevant details, click the 'Generate scripts' button.
How to use your AI-generated script
The TikTok AI script writer generates multiple scripts for you to choose from. Each script is made up of 3 parts: hook, scene and call-to-action. The goal of the hook is to grab the attention of the viewer, while the scene is the main bulk of the video and the call-to-action aims to inspire the viewer to do something (e.g. click a link). Each part is further broken into scenes, with voice-overs, on-screen visuals and text overlays mapped out. This makes the script easy to follow so you can transform it into an interesting TikTok video.
To copy the script (ready to place into a document, email or other app), click the 'Copy' button at the bottom of your chosen script.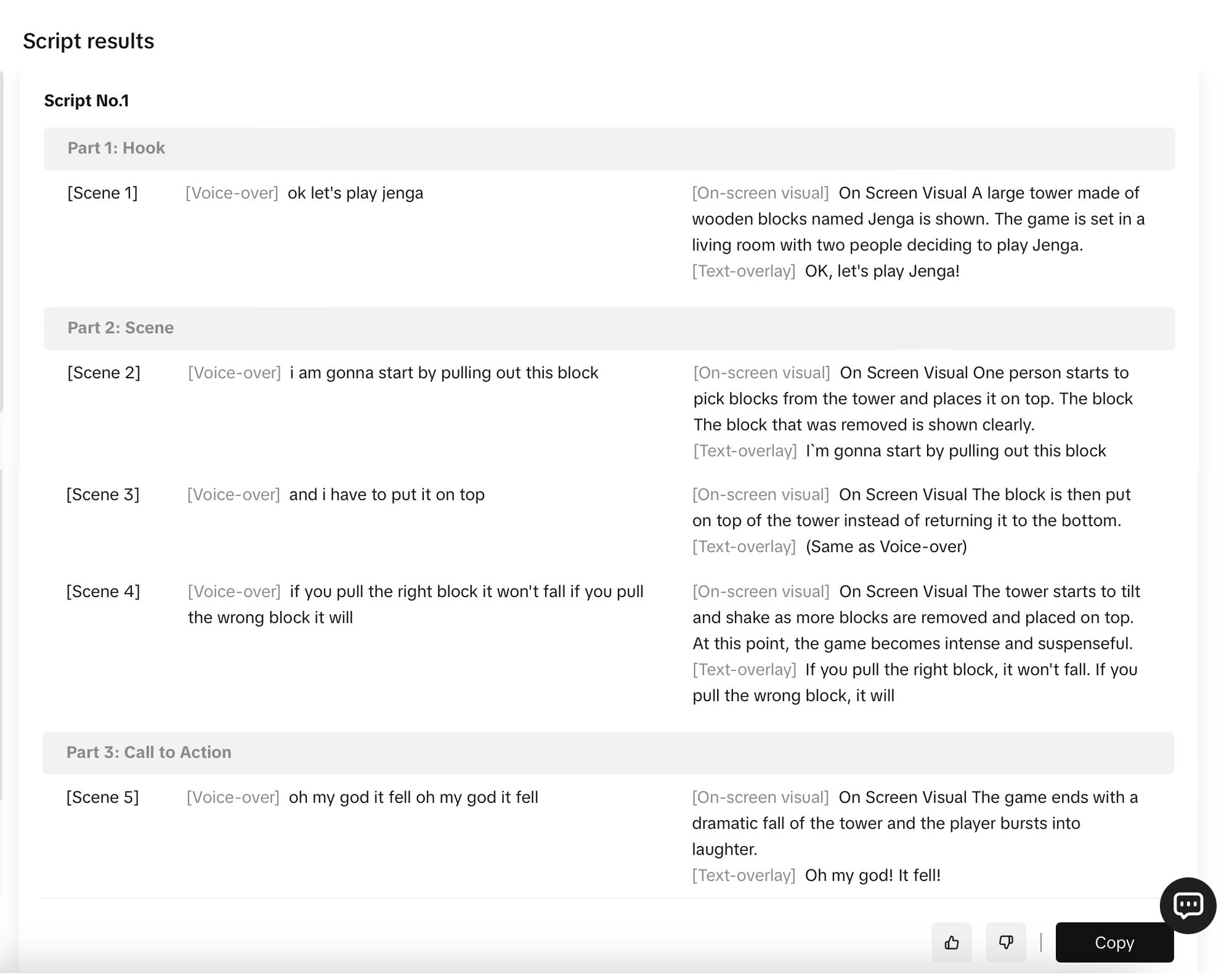 To get more script ideas, scroll to the bottom of the available scripts and click the 'Generate more' button at the very bottom of the screen.
If none of the scripts are accurately representing your product, play around with the wording in your product description. The more detailed and clear the description is, the more accurately the AI can create a relevant script.
Using tools and technology is an efficient way to create great content and grow online audiences. Check out how well the AI ideas stack up against your other content by tracking detailed metrics with Minter.io - the social media analytics tool every human can benefit from.
---
TikTok analytics to help you make your best content yet.
Try Minter.io!→