Instagram is changing forever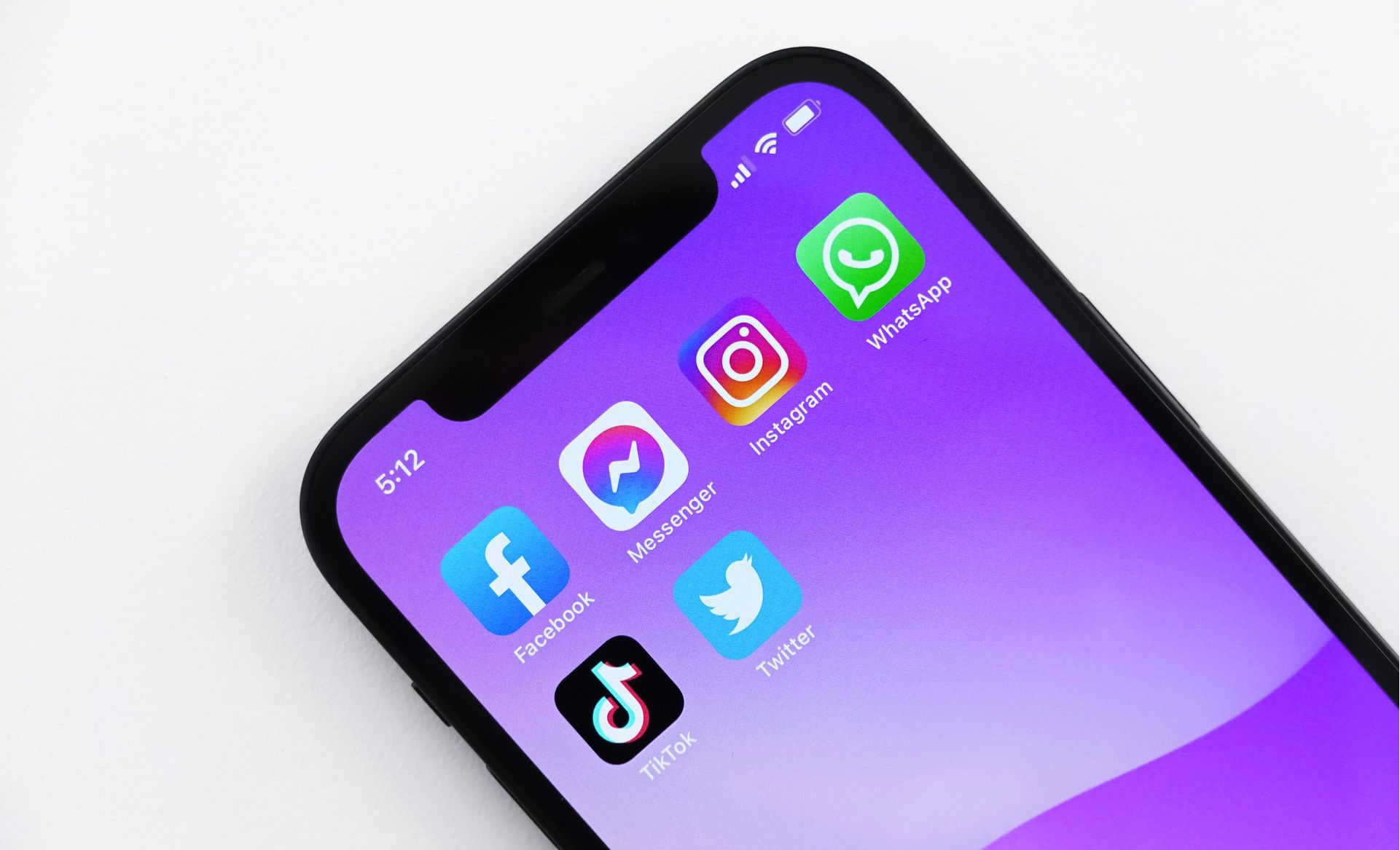 The head of Instagram, Adam Mosseri, has been taking to Instagram to share upcoming changes to the platform. Recently Mosseri shared a video about changes to Instagram that sent ripples throughout the community, resulting in panic, applause and criticism. In this video Mosseri says, "We're no longer a photo-sharing app or a square photo-sharing app."

In today's article I want to equip you with the knowledge of what this statement really means and how you can adapt to the changes we are likely to see ahead.

The Announcement

Here is a transcript of the announcement: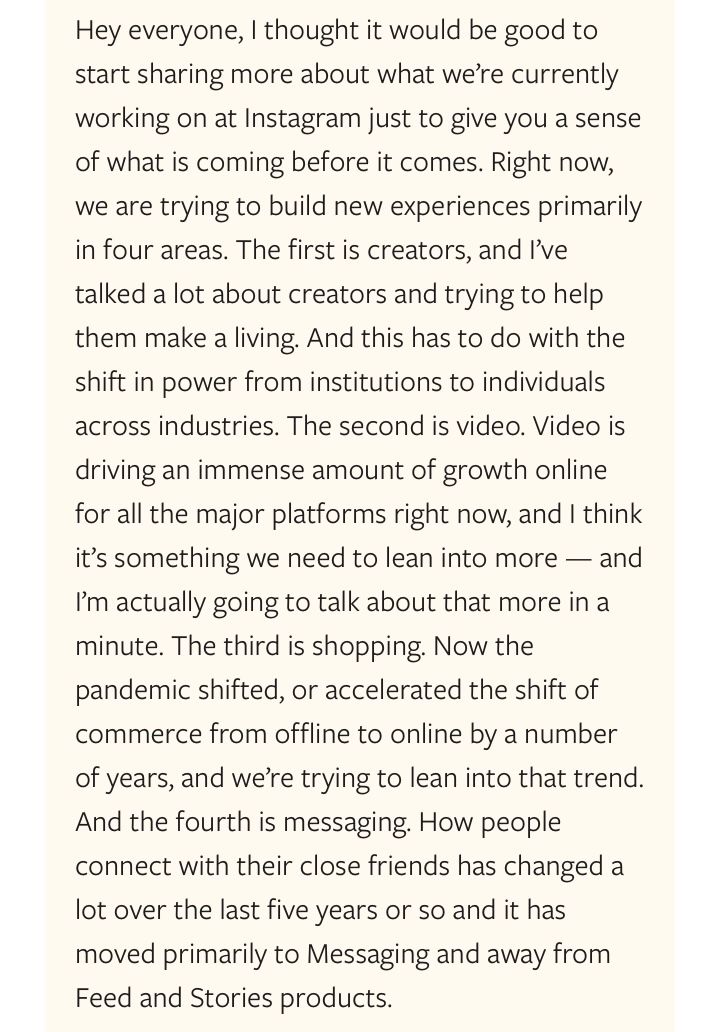 See the full video here: https://www.instagram.com/p/CQwNfFBJr5A/

This announcement has been met with a lot of opinions and confusion, so we're hoping to clear some of this up for you…

What Does It Actually Mean?

Contrary to a lot of the hype going around, Mosseri is just stating a fact that has long been known. Instagram has evolved into a platform where you can share long, short, vertical, and horizonal video content through feed posts, stories, IGTV, and (most recently) reels. The idea that Instagram is no longer a square photo-sharing app really shouldn't be a surprise.

What seems to be concerning some individuals is the thought that photo-sharing creators will be left behind or the ability to share photos will be dropped entirely. Luckily, Mosseri cleared this up in a recent tweet.



While the statement, "We're no longer a photo-sharing app or a square photo-sharing app," is hard-hitting, the caption on the video seems to more accurately depict the reality: we're no longer just a photo-sharing app.

It does appear that we can expect more experimentation with the algorithm, what is shown to us in our main feeds and perhaps even further layout adjustments. Instagram is currently testing out showing full-screen video content to the user while scrolling through the feed. Whether this will roll out is yet to be known.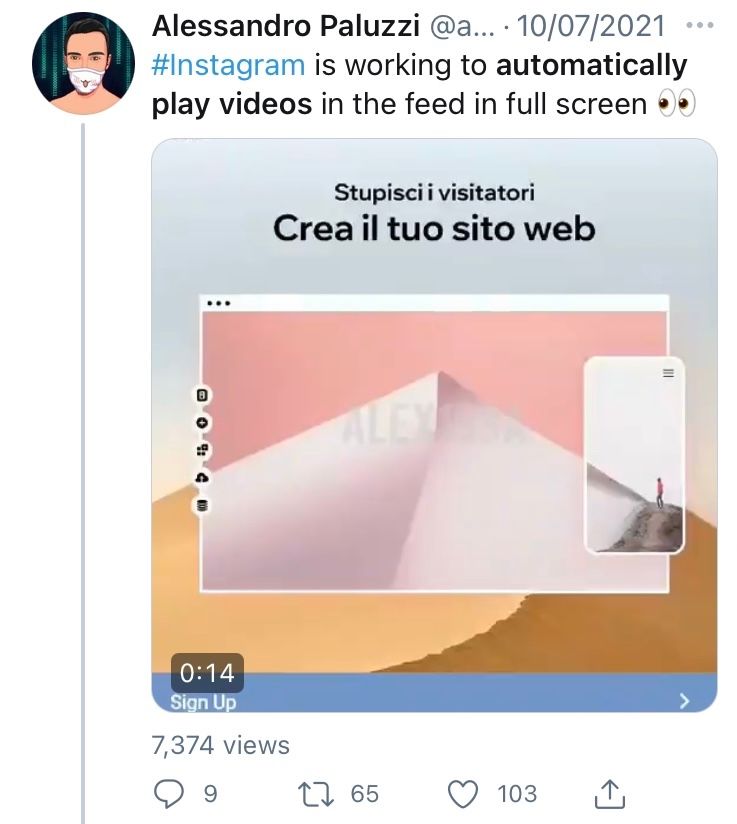 What You Can Do

It can sometimes feel overwhelming or exasperating when you figure out how a platform can work well for your brand, only for the goalposts to keep moving. However, there are some simple things you can do to put yourself and your business into a winning position.

Embrace The Change

Change is inevitable as social media apps and platforms develop and grow. There are two things that matter to Instagram: their growth of business and the consumer experience. Without people using and actively engaging with Instagram, there would be no opportunity for the app to remain in business and keep advertisers happy. Ultimately, updates that keep the end users engaged are good for companies using the platform to try and reach them.

Analyse Your Video Content

If you already dabble in video content, have a look at what you are doing well and what you can improve on. Look at your stories, IGTV content and reels. What is working in your favour? What can you dive into more deeply? A sure way to truly know how your content is performing and which content works best for your brand is to look at insights and analytics through a service like Minter.io. By being able to track data over long periods of time, you can notice trends as they happen.

Diversify Content

If you haven't branched out into video content yet, now is the time. Experiment with the most recent video options first (in this case reels) as this is likely where Instagram is focusing its attention, or opt for an option that lends itself well to your business.

Capture Opportunities

Whenever changes are made and experiments happen on Instagram, there can be huge opportunity for growth and exposure. Instagram often rewards creators who use features Instagram is currently working to grow. It does this by providing significant spikes in reach and pushing content to a wider audience. If you keep an eye on trends, updates and new features, you can try to play this to your advantage.

Keep Track Of What Is Working

Should you ditch your pretty photo grid today? Not exactly. The truth is that people and companies can say whatever they like, but data doesn't lie. Keep track of how your content is coping while these changes roll out, and if engagement starts to decline, switch up your tactics.

Now, more than ever, it seems a good idea to track your analytics with an analytical tool such as Minter.io. Keep track of exactly the types of content that are working for your brand and optimise using reliable data as this Instagram evolution continues.
---
Grow your brand on Instagram with Minter.io Analytics.
Try Minter.io now →