Monetise your Instagram with new Subscription feature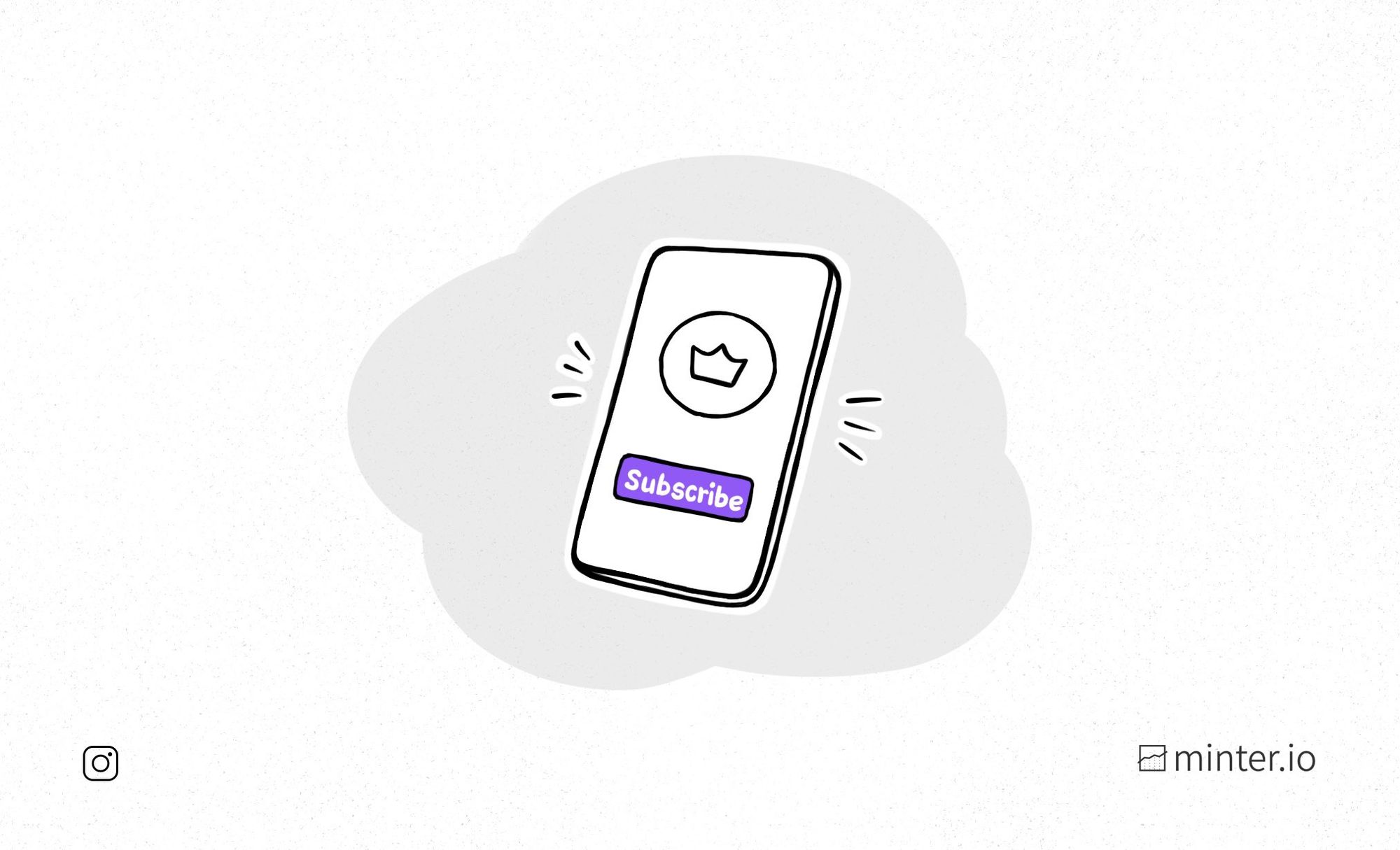 Instagram is rolling out a brand new Subscriptions feature, allowing creators on the app to put content behind a paywall. By sharing exclusive content and providing subscriber perks, you can bring more value to your biggest fans while getting paid in the process. This is a huge opportunity to unlock monthly recurring income directly on Instagram.
How Subscriptions work
Eligible profiles on Instagram can set up Instagram Subscriptions. This unlocks exclusive perks to subscribers for a monthly recurring price. You can choose how much to charge subscribers, but if you decide to change the monthly price, it will only apply to new subscribers.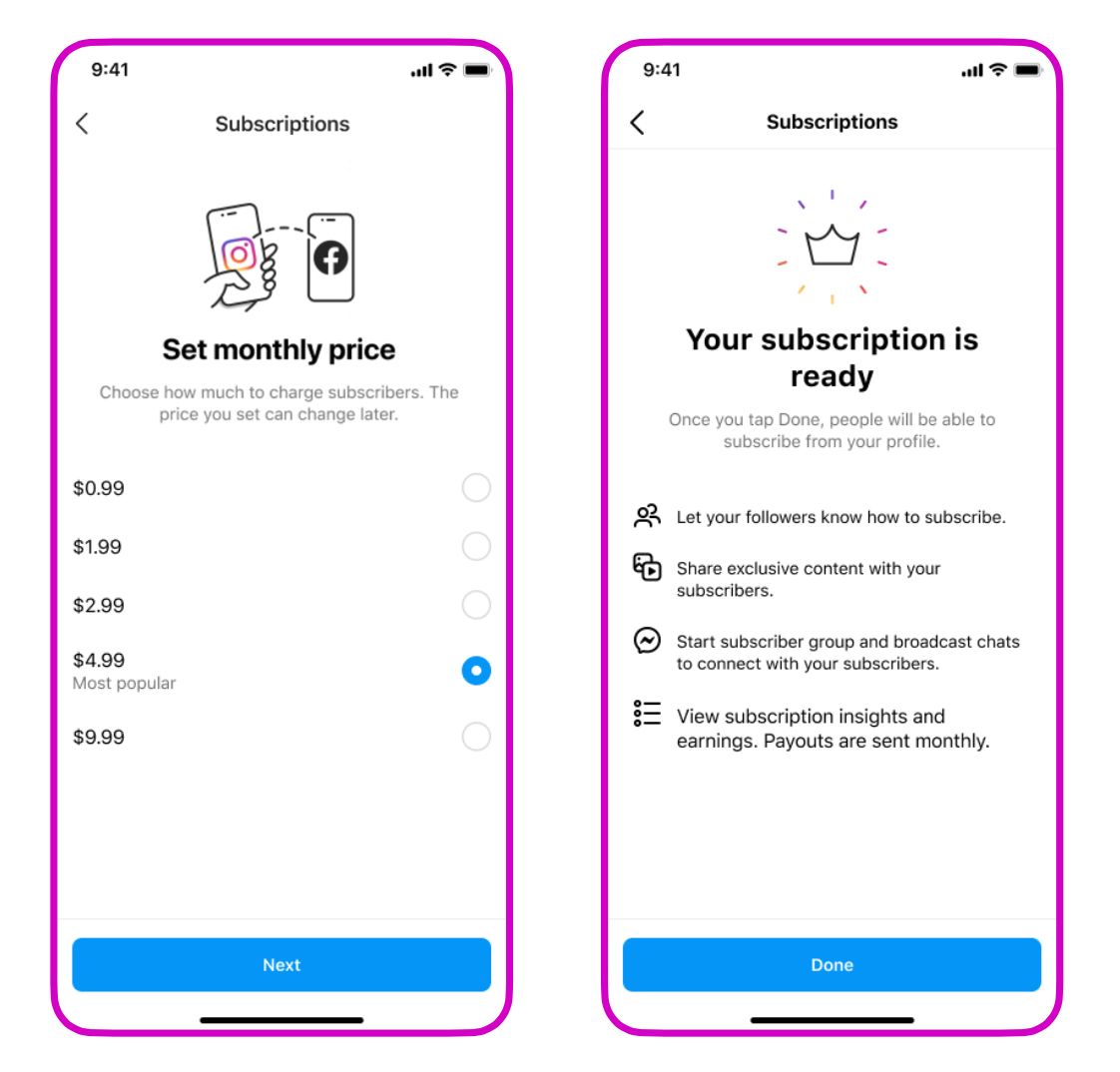 How to set up Subscriptions
If you are able to set up Instagram Subscriptions, you can do so through the professional dashboard on your profile. You'll see an option to set up Subscriptions for your account.
Find it here: Profile > Professional Dashboard > Your tools > Subscriptions > Get started.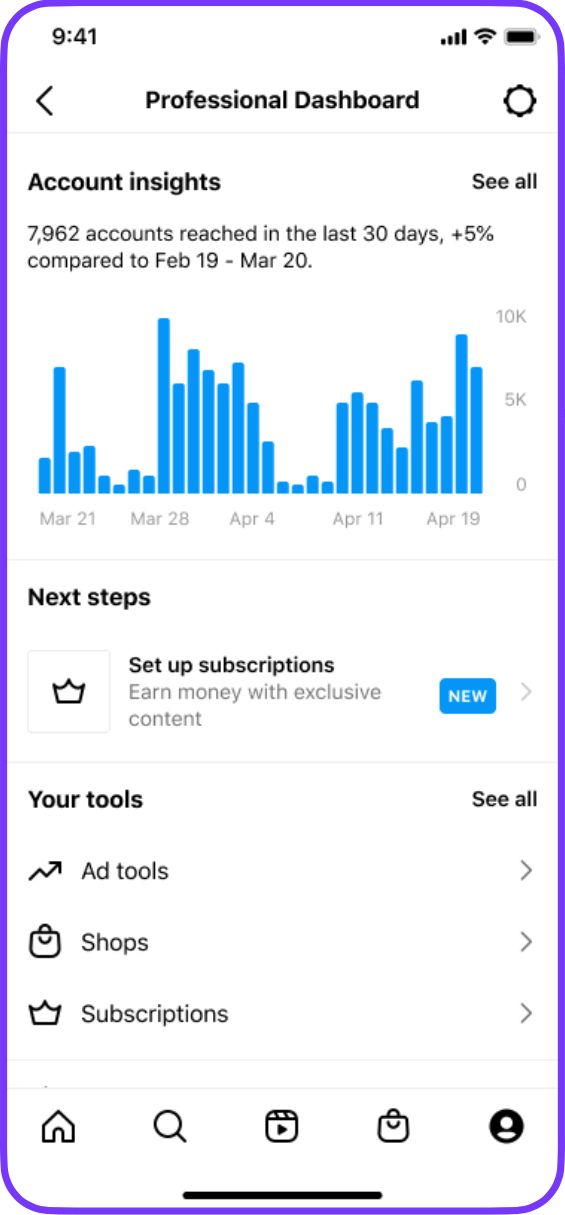 Currently, you have to live in one of these countries to be able to set up Instagram Subscriptions:
Australia
Brazil
Canada
France
Germany
Italy
Japan
Mexico
Spain
The United Kingdom
The United States
To be eligible for Instagram Subscriptions, you must also:
Benefits for subscribers
There are several benefits you can offer your subscribers.
These can include exclusive: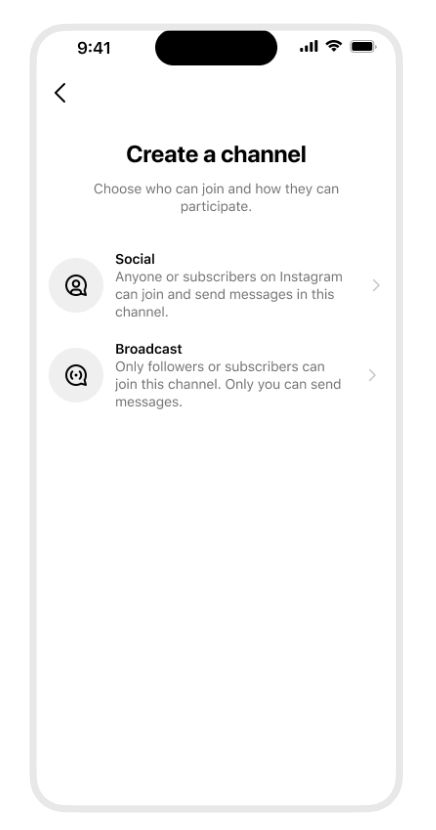 Create offers
Grow and keep subscribers by using offers. With subscription promos, you can incentivise new people to subscribe and discourage current subscribers from cancelling. Choose between offering a 50% lifetime subscription to new subscribers, and/or offering a free month to those trying to cancel their subscription.
Toggle these options on or off here: Professional Dashboard > Subscriptions > Confirm active offers > Offers.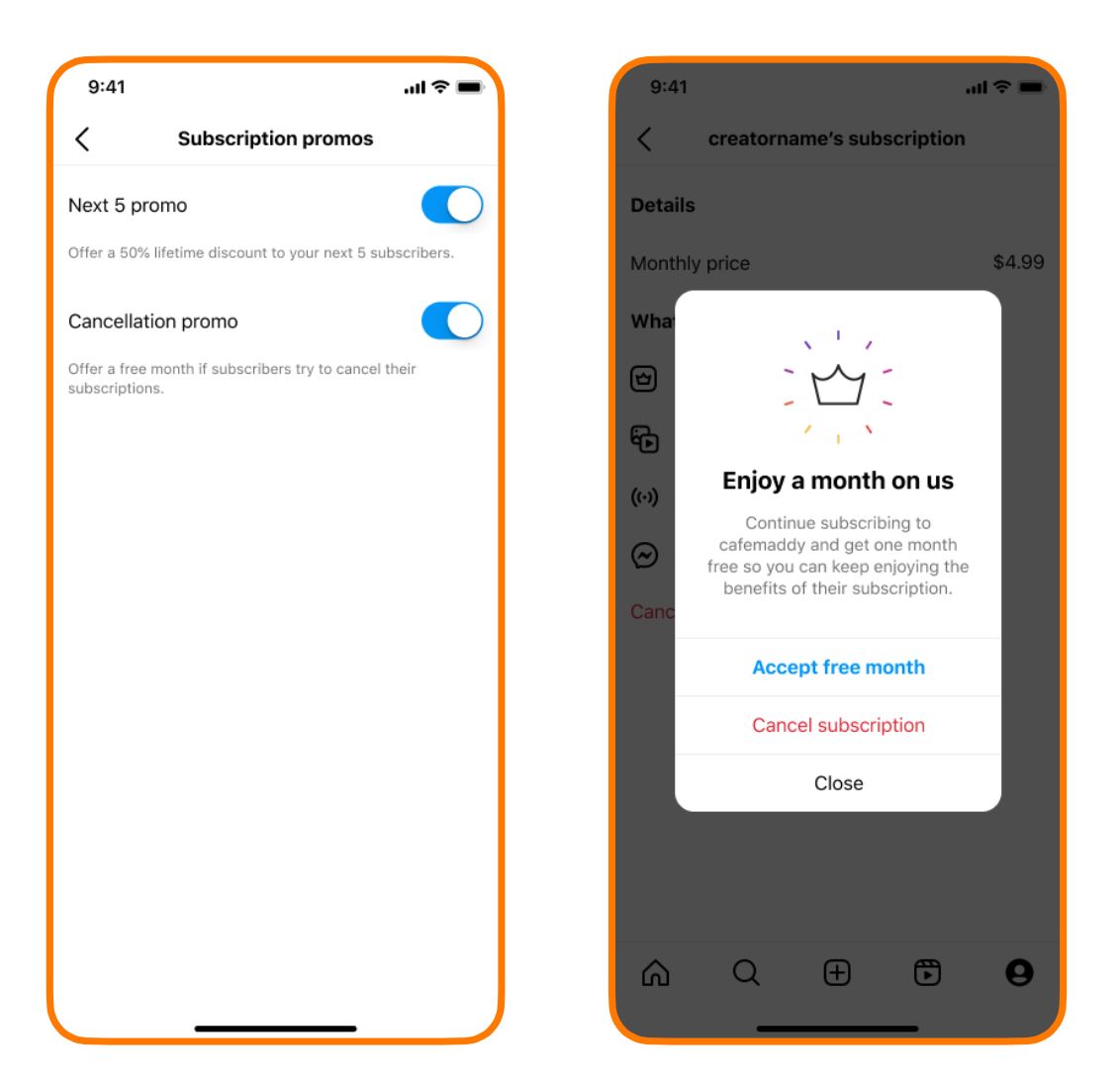 Identifying exclusive content
The Instagram Subscriptions icon is a crown. You will see this in a number of places, from subscription sign-up screens, to the new subscription tab on profiles and next to exclusive content. The colour associated with Instagram Subscriptions is purple. You will see a purple badge next to exclusive posts, a purple ring identifying exclusive stories, and purple badges next to active subscribers' comments and messages to set them apart. When a follower taps a badge, they'll be prompted to subscribe.
Once a profile has set up Instagram Subscriptions, a new tab appears on their profile. Although all viewers can see this tab, only subscribers can view the exclusive content. Non-subscribers will be prompted to subscribe to gain access to this content.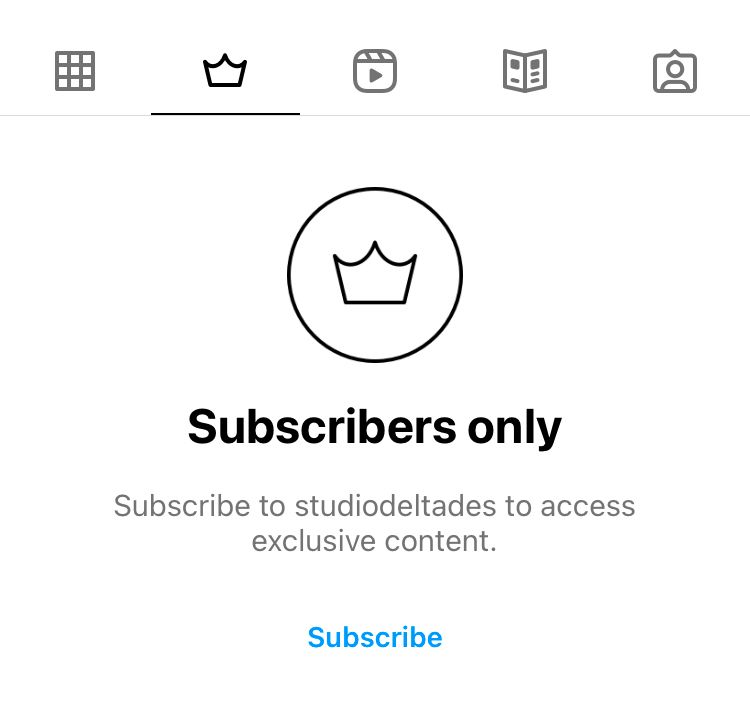 Share previews of exclusive content
To encourage new subscribers, you can share previews of exclusive content. This content is shown in feeds and in the subscription tab on profiles and is displayed with a purple icon next to it. Anyone can view previews, with the aim of incentivising viewers to subscribe to unlock more exclusive content.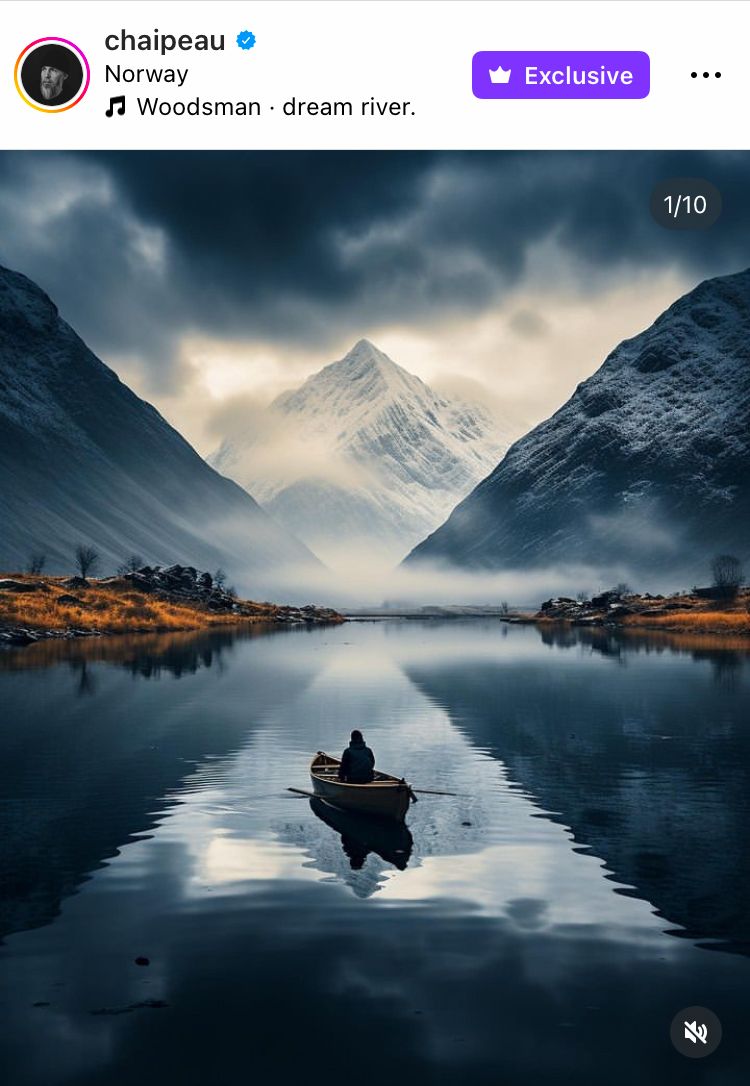 When previews are viewed on a profile, they are displayed with a lock icon on them to distinguish them from other posts.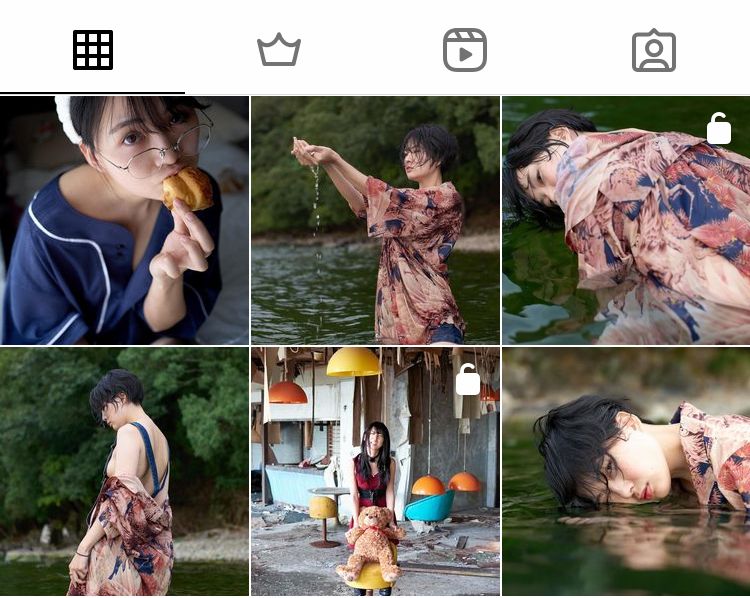 Subscribing to a profile
Instagram users can continue to follow Instagram accounts without subscribing to them, however they will miss out on the exclusive content and perks available to subscribers.
Subscribing to a profile is easy. Simply hit the subscribe button, which is located underneath the blue follow button.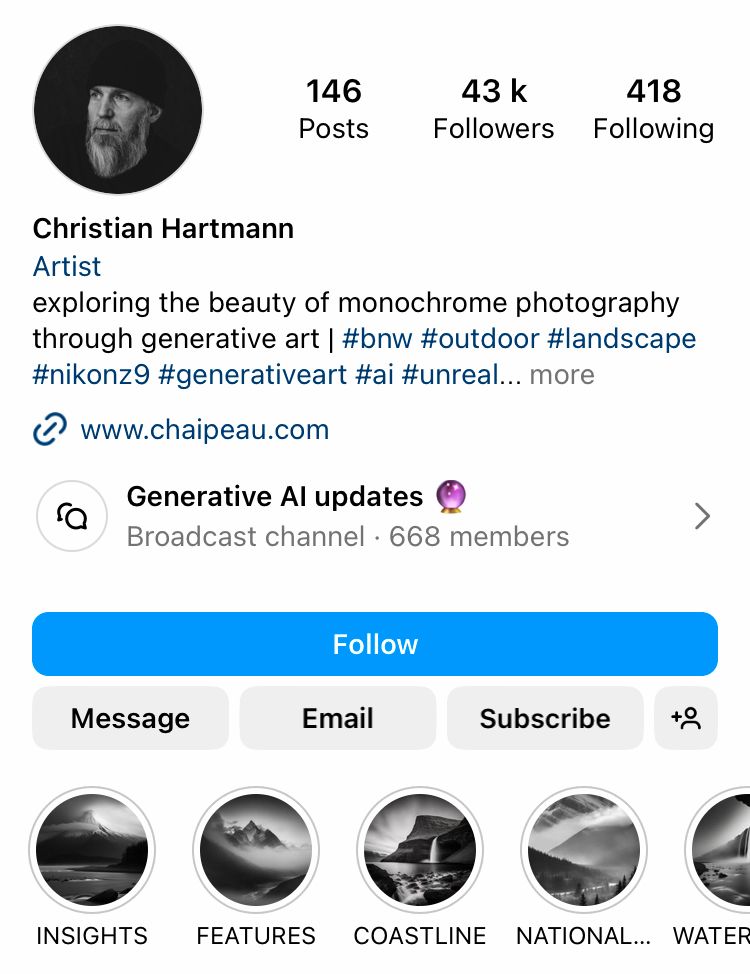 This will lead you to a page which displays the monthly price along with the benefits this subscription offers. The benefits can show up as bullet points or as a list of icons with descriptions, as depicted by these two examples.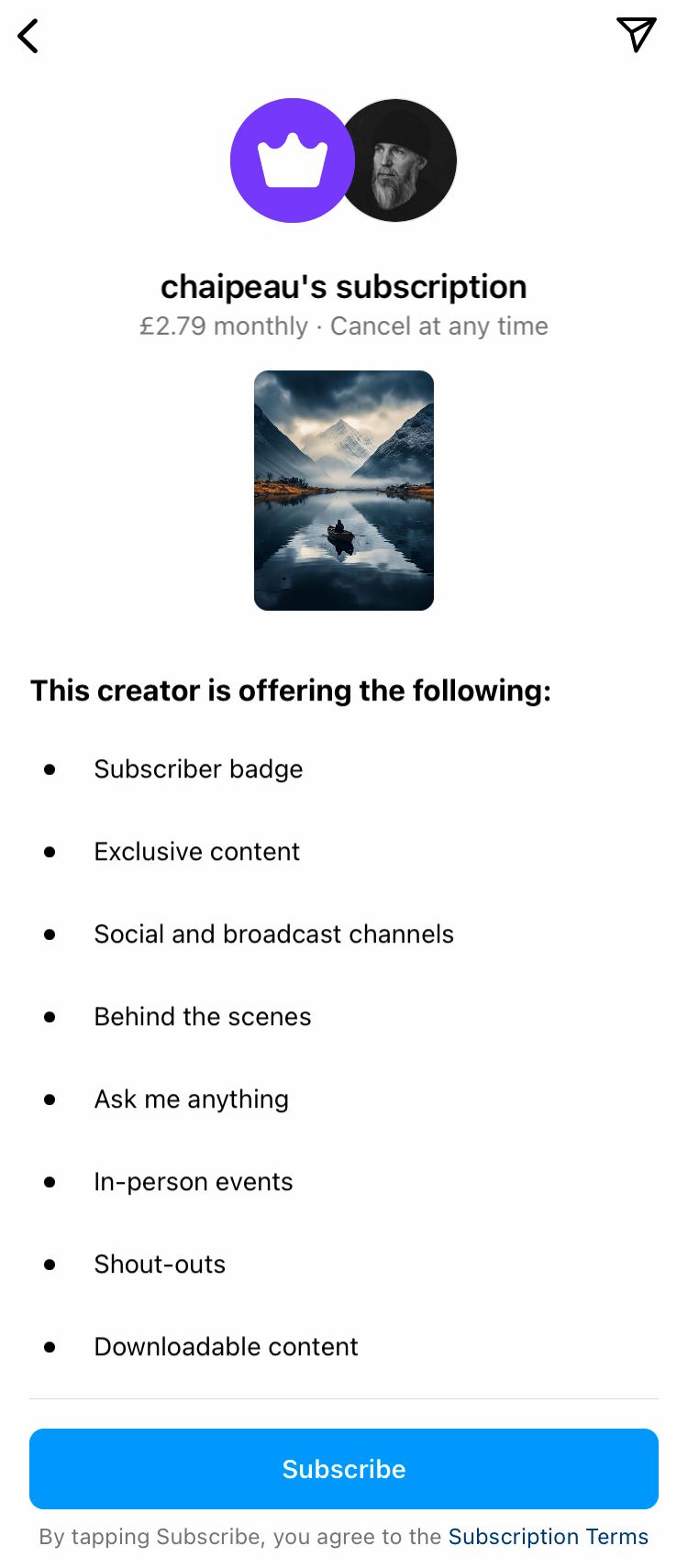 You may also get the option to gift a subscription to someone else. You can choose to gift a subscription for 1 month, 3 months, 6 months or 12 months. Subscription gifts are non-refundable and do not automatically renew. Their start date does not expire so they can be redeemed at any time.
Find accounts to subscribe to
You can find suggested subscriptions by tapping 'Followers' or 'Following' at the top of your profile and selecting the Subscriptions tab. Here you will find profiles you're already subscribed to along with suggested subscriptions.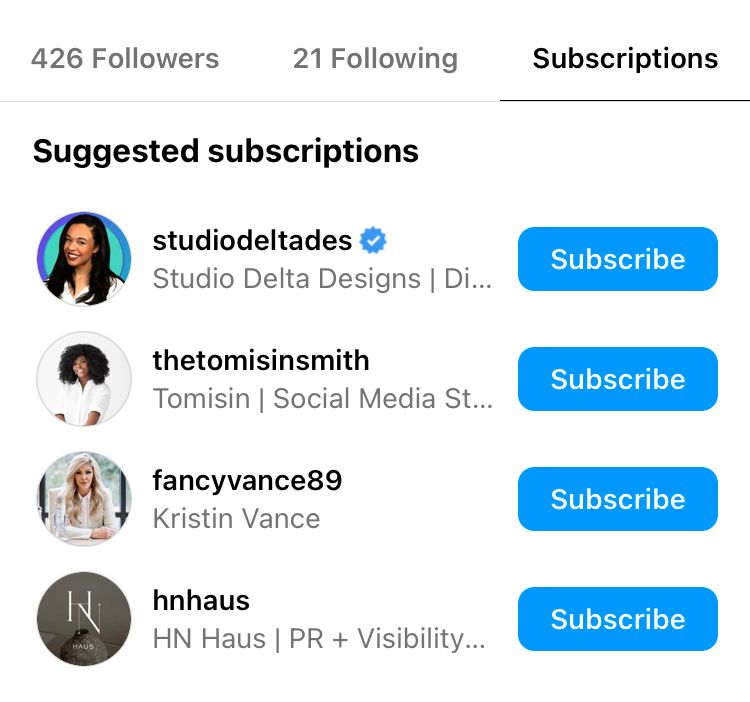 Make sure you're creating content your audience loves by tracking key metrics with Minter.io - the handy social media analytics tool for growing online. Try it today!
---
Try Minter.io - the analytics tool for growing business on Instagram.
Start your free trial now→