The Best 6 Instagram Updates Of 2020 So Far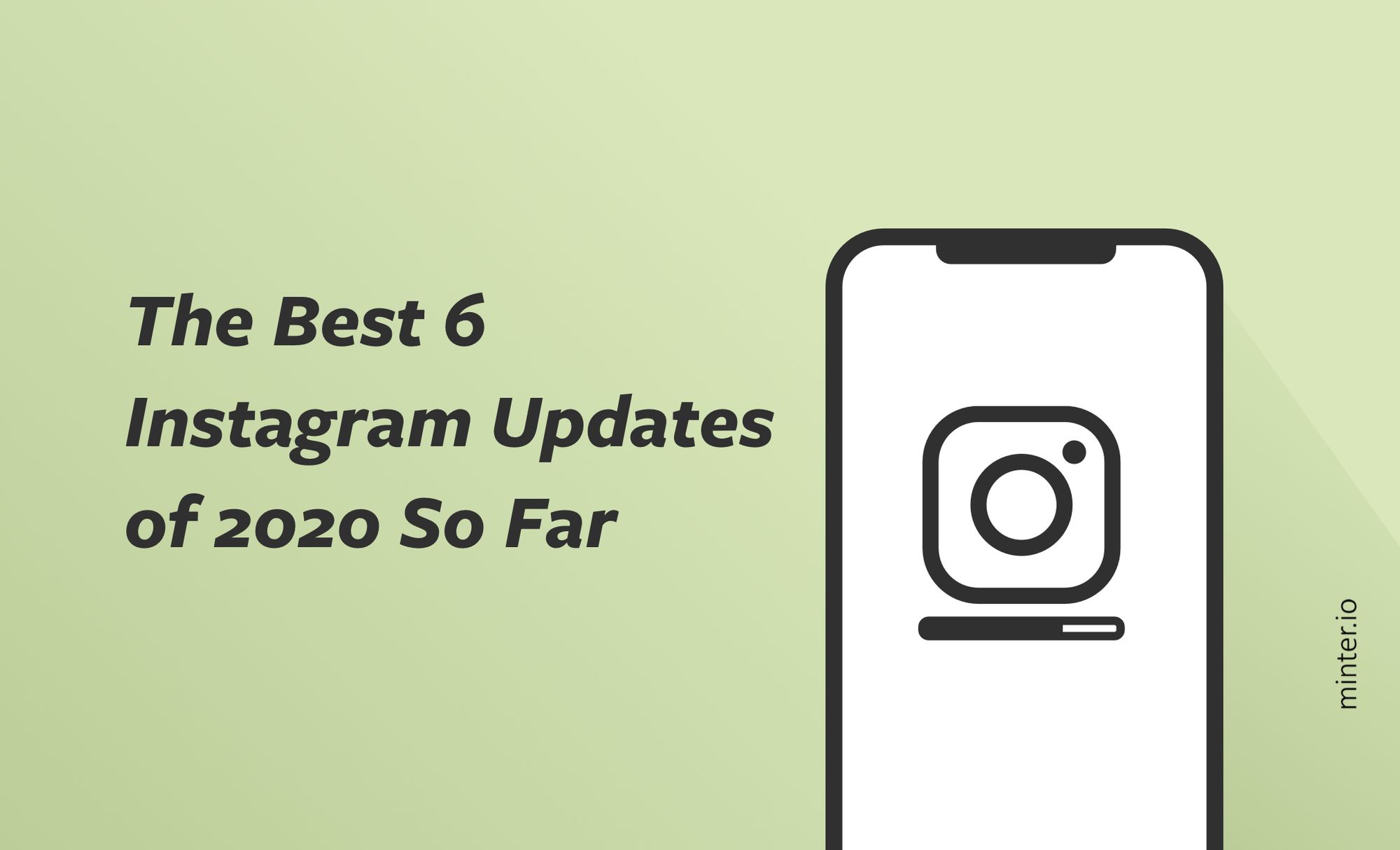 Social media seems to be continually evolving and adding features to give users more value. Now we are seeing a push on Instagram to give more features to grow the effectiveness of business online.

Here are 6 of the coolest updates Instagram has been initiating so far in 2020.

1. Pinned Comments

Taking a leaf out of YouTube's book, Instagram has added the ability to pin comments to the top of the comment pile. This makes them more visible and noticeable to anyone who views the comments on a particular post. The ability to pin comments provides enormous value to customers that are noticed and rewarded with visibility. The content producer can also pin their own comment if they want to provide additional information to the description.

You can pin up to 3 comments per post and the account that posted the comment is notified. This helps build a positive buzz around the value of the users who engage with content.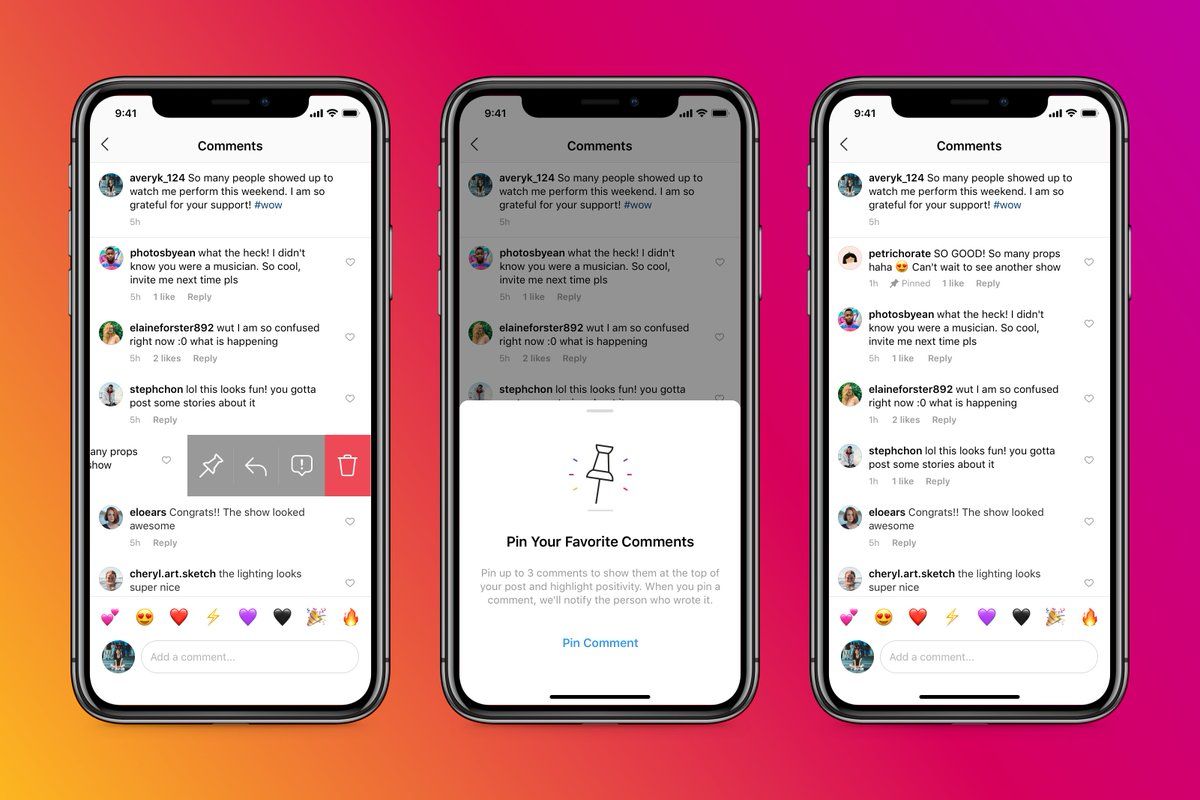 2. Guides

Have you noticed the new book tab icon on selected Instagram accounts like @instagram and @shop? This is Instagram's new feature 'Guides' which is a written word article tab where creators can provide additional information and add links to Instagram posts, viewable and clickable within the article.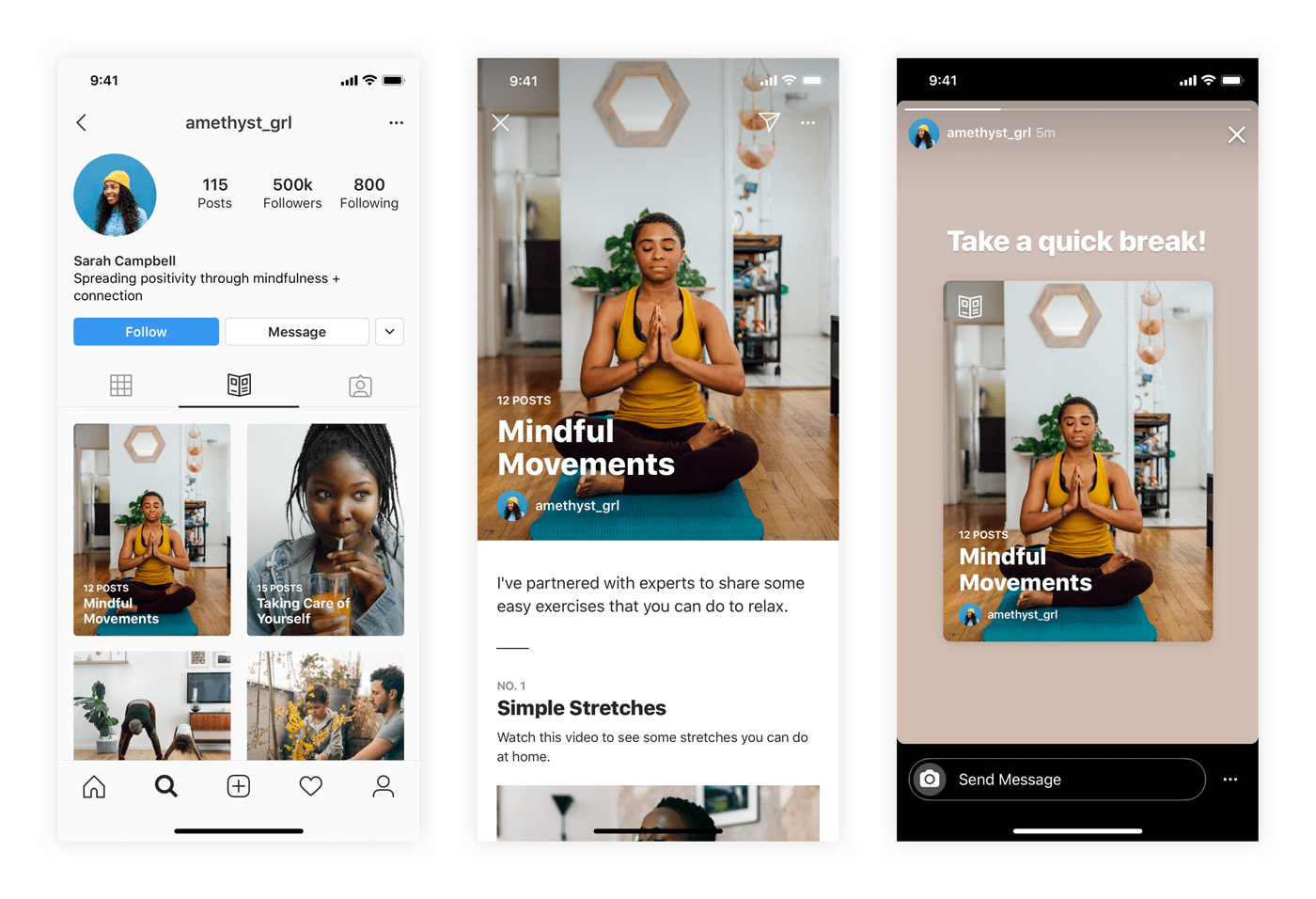 This feature has only be rolled out to a few select accounts at the moment, but the potential is huge! If you have products to promote, partnerships to endorse or excel in written content, this is the feature that could open Instagram's potential for you. Could this be the perfect opportunity for bloggers and other forms of written content to be welcomed onto the platform in an appealing and optimised way? I think so!

3. Replacing Activity Tab With Shop

Instagram's most recent push into the e-commerce space has been testing out swapping the 'Activity' tab for a 'Shop' tab. This is clearly a push to get more businesses selling products directly from the platform instead of directing customers to their websites. From a user point of view, this would make buying a lot easier, but the focus of the platform would shift somewhat from engaging with content to buying because of the content.




At the moment this is only being tested and hasn't been rolled out. If it were to roll out, 'Activity' would still be accessible but a little less conveniently. Would this make users less conscious about the amount of superficial likes they get on content? Probably! After the hiding of like counts on many profiles, this is an additional step away from engagement in terms of like counts and towards real business metrics such as conversions. This doesn't mean that interactions aren't important to track, but they will be less of the focus on the Instagram app.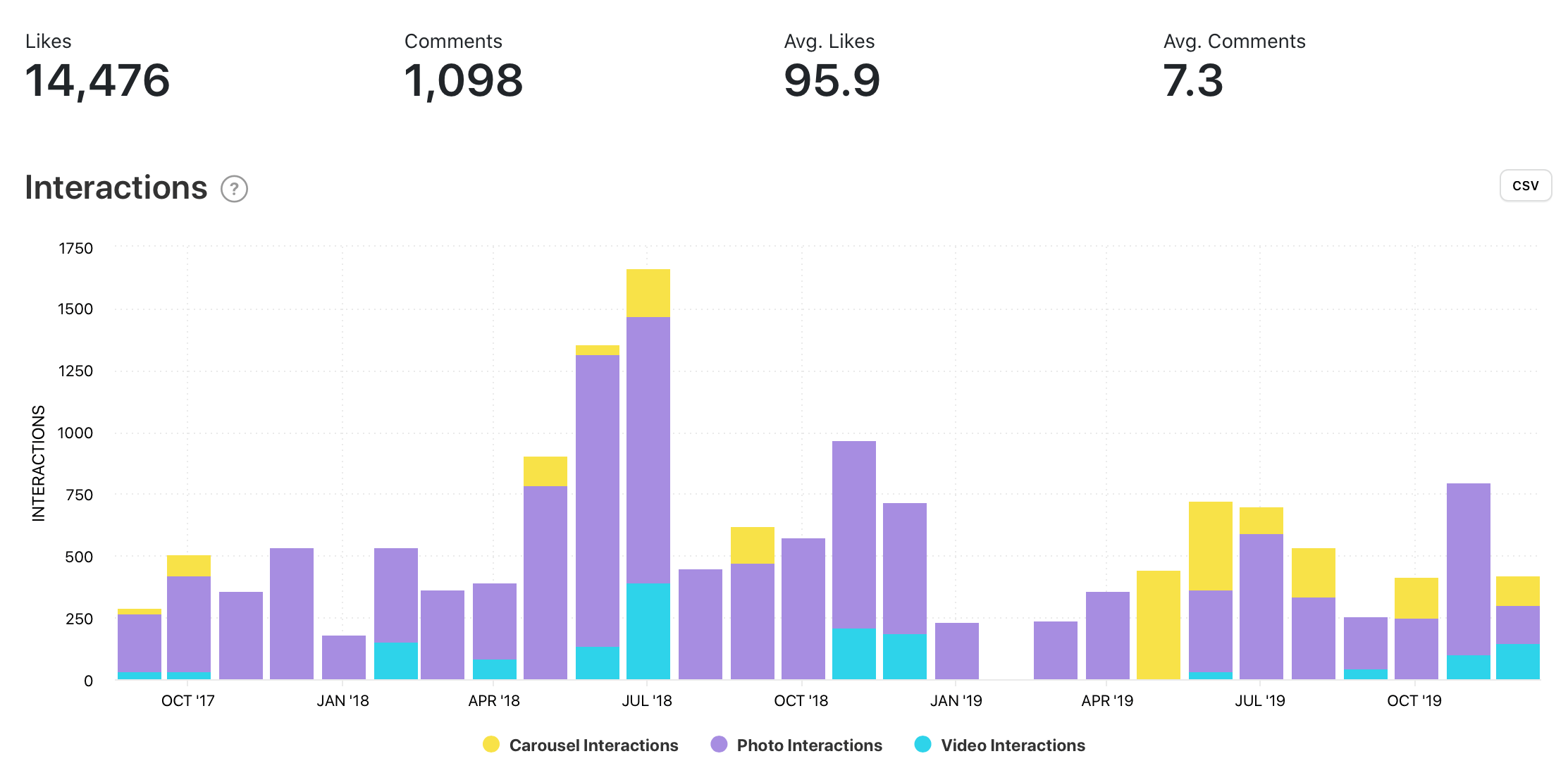 4. Personal Fundraising

There's a lot going on in the world, so fundraising is becoming common place on social media. Instagram has segued towards making fundraising possible on the platform. On July 21st, Instagram started testing a fundraising feature in the US, UK and Ireland. Notice the 'Fundraising for…' donations link in the bio section of the @ohhappydani Instagram profile. Instagram is aiming to provide a quick and easy way to donate to causes through the platform.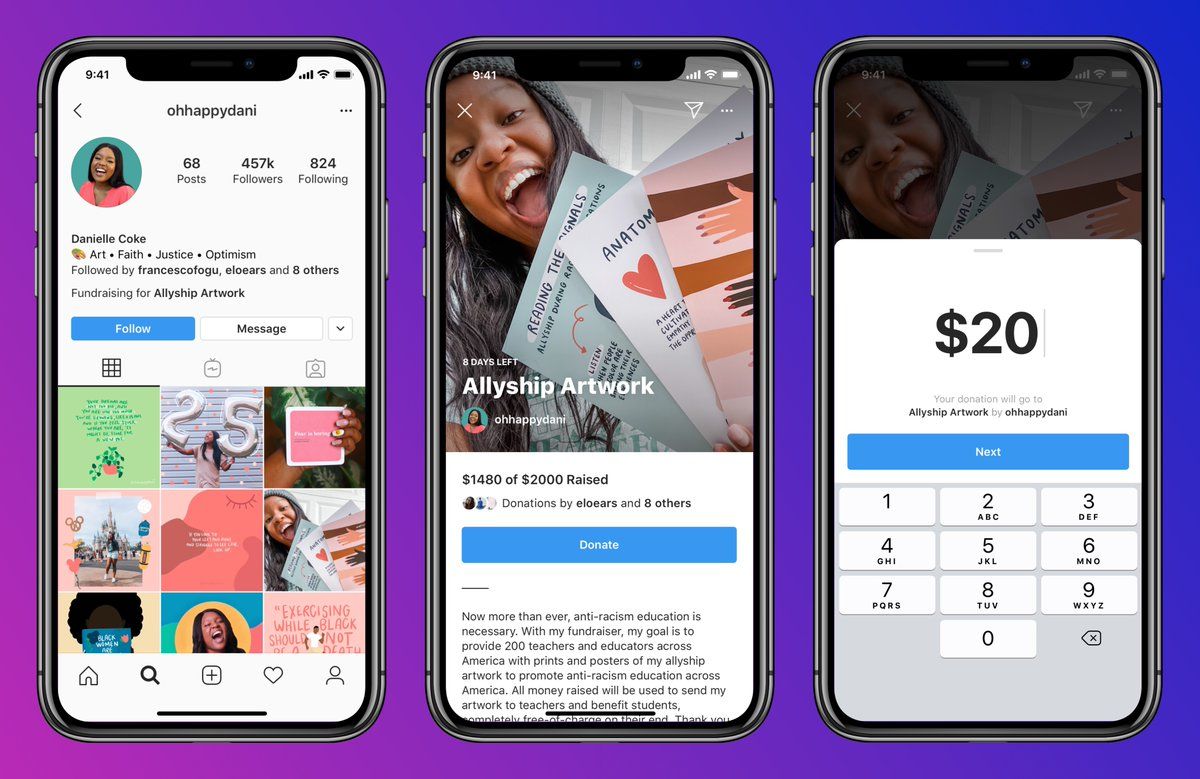 Instagram has also made it possible to donate to causes in live videos. 100% of the money raised goes to the non-profit and an account that donates gets access to a special 'I Donated' sticker to be used in their own stories for a limited time.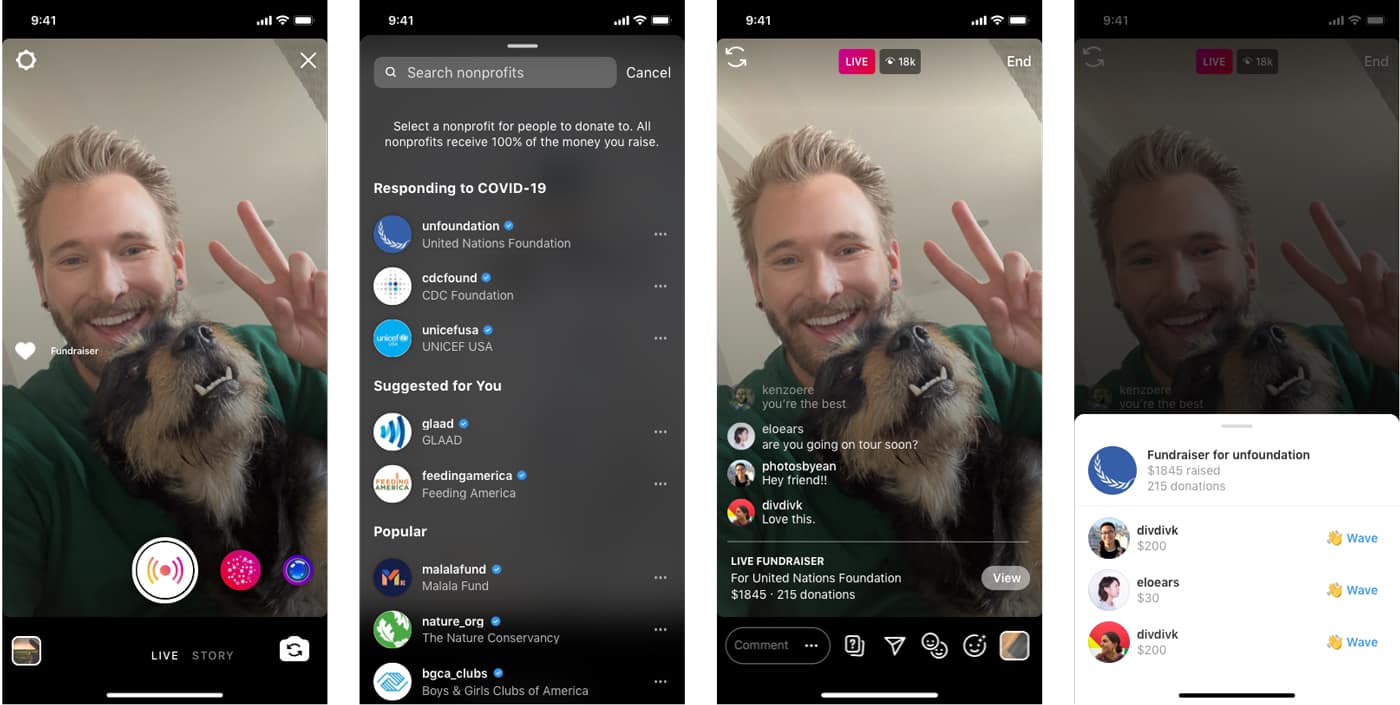 5. Paid Badges In Live

Instagram is also toying with new ways to help creators earn through the platform. This is a step towards adding more incentive for content creators to dive into Instagram as a well-rounded platform to connect with their audience.

Paid badges in live is similar to what we see on other streaming platforms like Twitch. Live stream viewers can be more visible to the account that is streaming and to other people viewing the stream by buying a badge. This allows the live video streamer to directly praise and interact with the account that bought the badge and their comment, which in turn encourages more badge buys while creating immense value to the viewer who opted to buy the badge. This monetisation gives more incentive to stream live on the platform and provides a way to engage with the audience in a more meaningful way.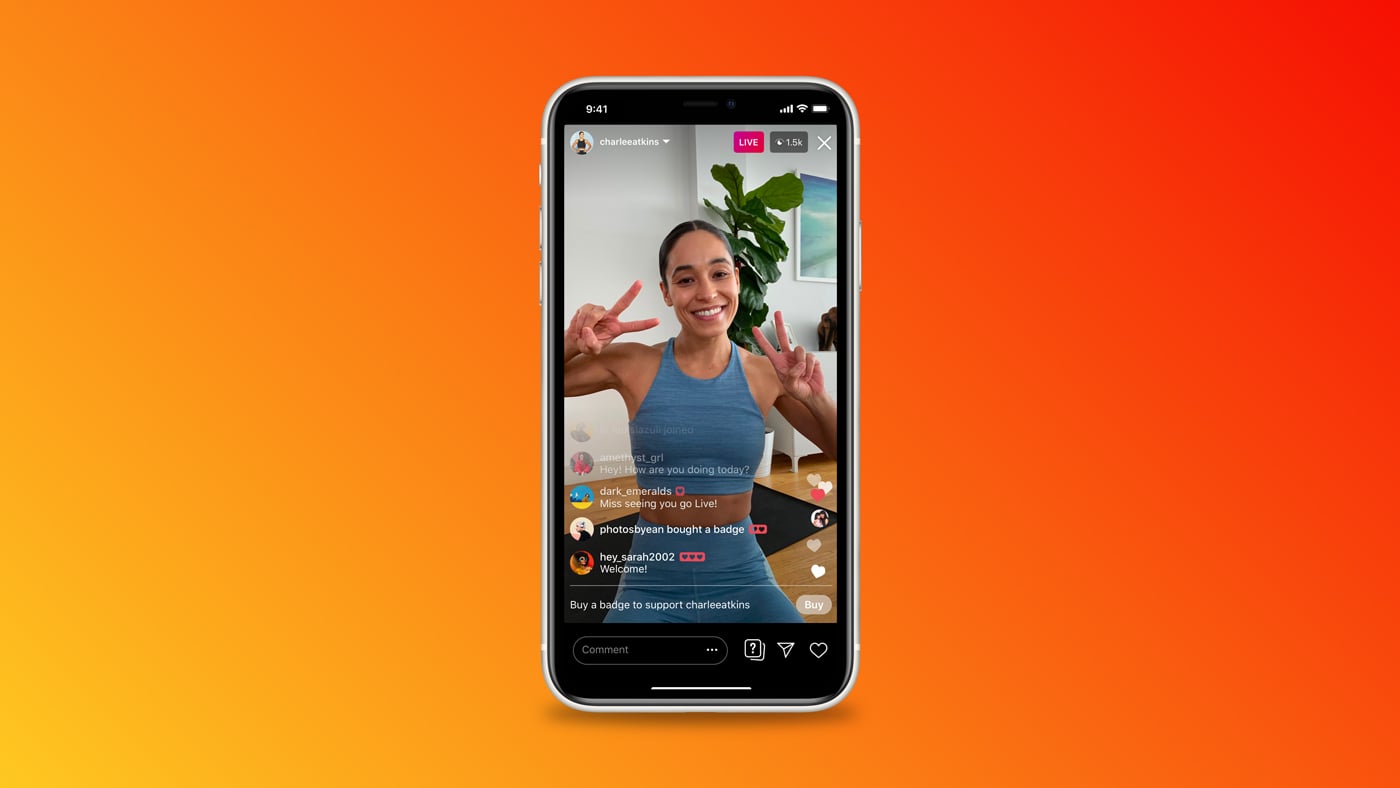 6. Ads In IGTV

Arguably not the most exciting update for the end user, but as a business or a creator on Instagram, this is a way to earn money through uploading. A bit like YouTube, creators can earn revenue from ads. This is an incentive to use IGTV in addition or replacement of YouTube, especially if a creator's audience is largest on Instagram. If you're already uploading to IGTV, this is a way to make money from something you were already doing.

Which of these updates are you most excited to use for the acceleration of your business goals? At Minter.io we aim to provide brilliant features to help you keep on track of your business growth on social media. Check out how we can help you as Instagram continues to grow, develop and carve out new features.