The easiest way to advertise on Instagram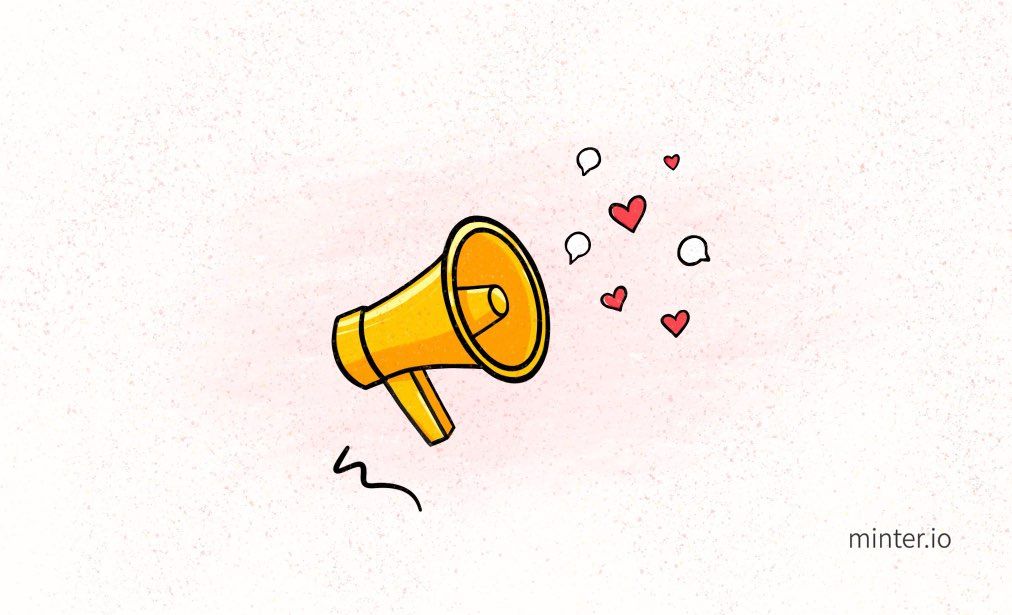 With sparkle season upon us, you might be looking for new ways to get new eyeballs on your Instagram profile and the shiny products that would make great gifts. If you're new to advertising, we're going to show you the simplest way to get started, so your business can grow no matter the season.

Get started with advertising on Instagram
The simplest way to advertise on Instagram is by boosting a post through the app. You need to switch to a free professional Instagram account if you don't already have one.
There are several reasons why boosting a post is great as an introduction to advertising on Instagram:
Adverts can be created directly within the app
Instagram advertising takes the power behind Facebook's targeted ads and simplifies it
The app walks you through each step clearly
Setting a budget is easy
The creative is taken straight from a published post
This is great if you:
Are new to advertising
Find Facebook advertising (which is used for Instagram ads) daunting or confusing at this time
Want a quick way for a published post to gain more attention
Want your established audience to see the post too
How to boost a post on Instagram
Here's the step-by-step process for boosting a post:
Open the Instagram app and head to your profile.
Tap the 'Professional dashboard' at the top of your profile.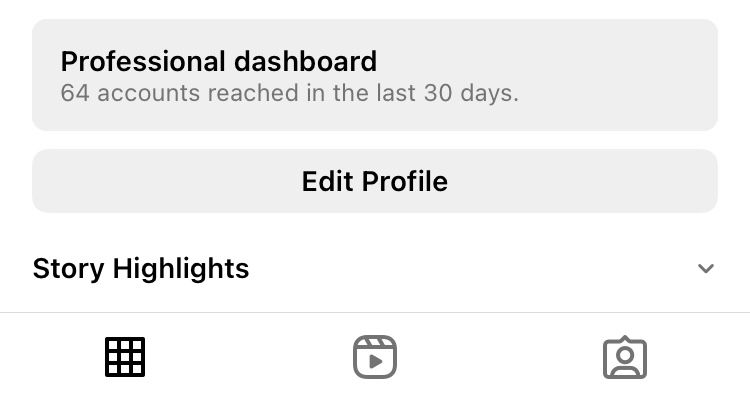 3. Scroll and tap 'Ad tools' under 'Your tools'.
4. Select 'Choose a post'.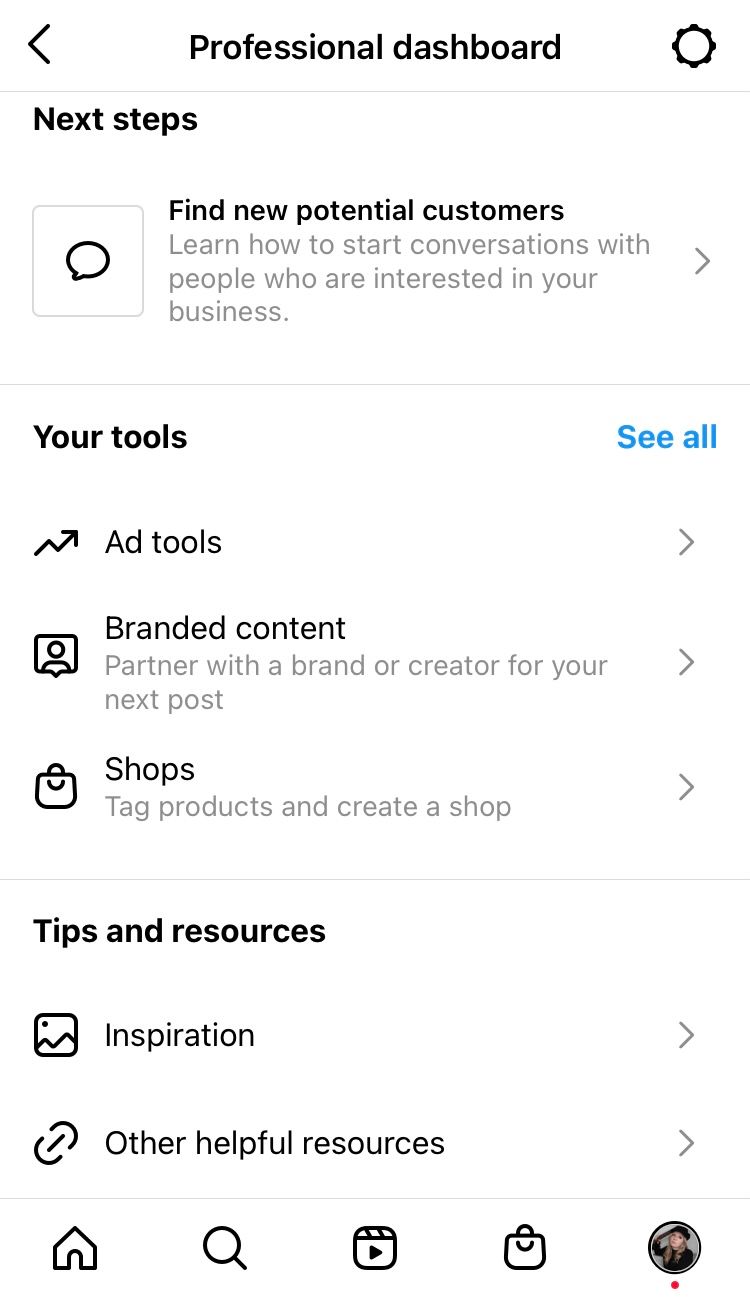 5. Find your desired post to boost, then hit the blue 'Next' button at the bottom of the screen.

Alternatively, boost a post directly from the creative by finding your desired post on your profile and hitting the blue 'Boost post' button directly underneath the media.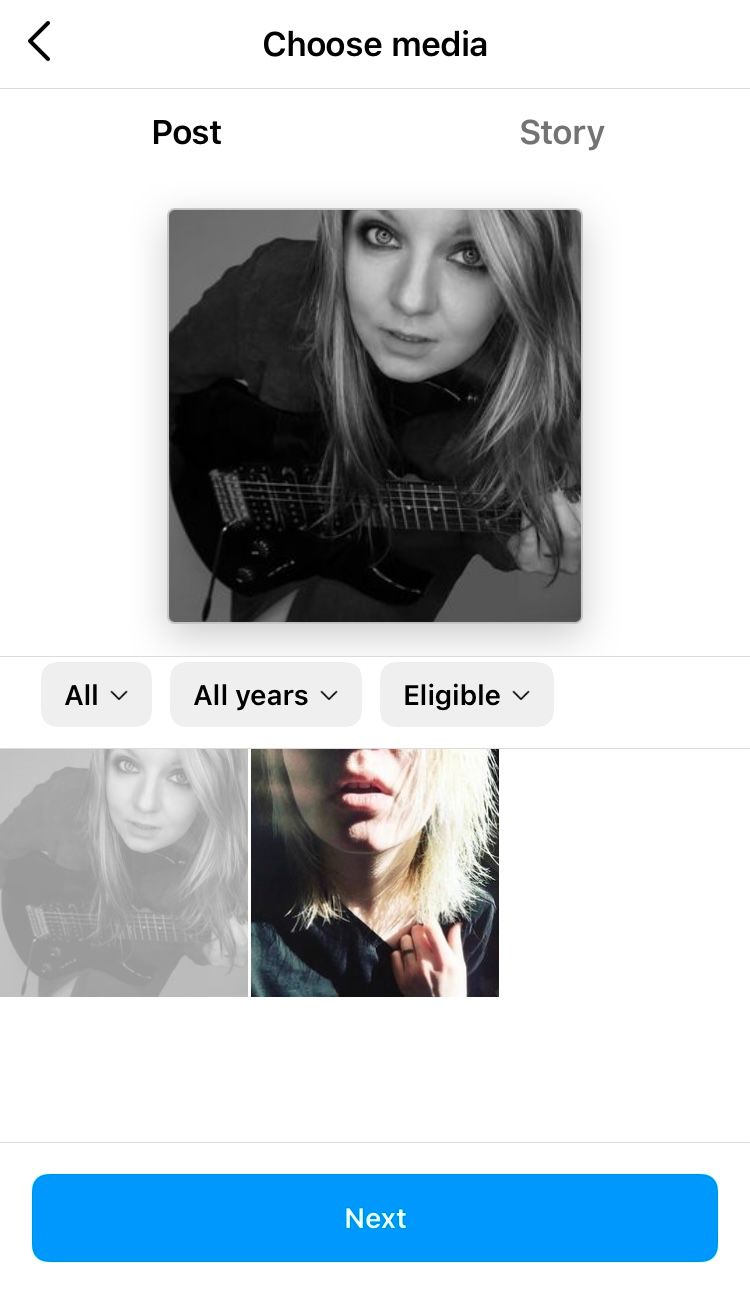 6. Select a goal. This could be to get more profile visits, more website visits or more messages.
7. Once you've selected an option for your goal, you can tap the 'Edit' button underneath it to customise it. This can include adding a URL, changing an action button, toggling a banner on or off or adding a WhatsApp number. Make sure you select 'Done' after making edits to save them.
8. Tap the blue 'Next' button at the bottom of the screen.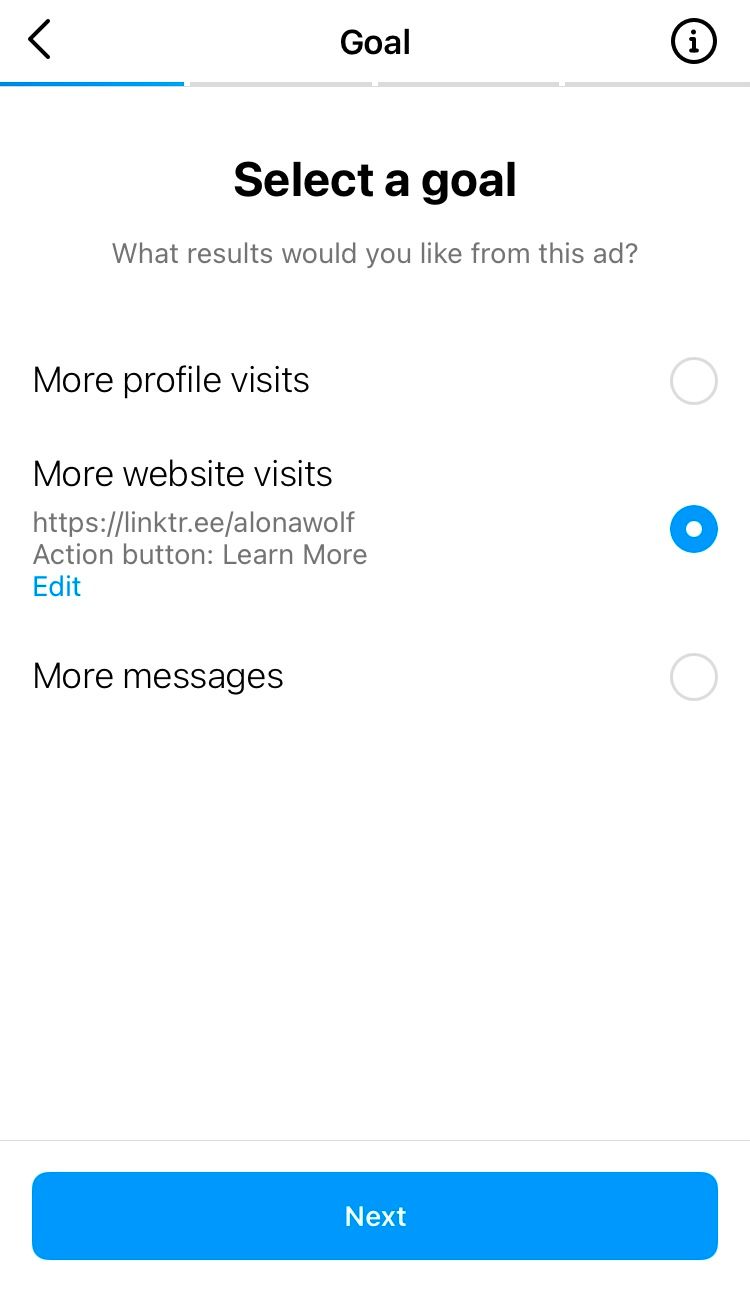 9. Define your audience. The easiest option is to allow Instagram to target people similar to your current audience, however you can choose to create your own target audience by defining locations, interests, age and gender. You can also add special requirements with categories such as credit, employment, properties or social issues, elections or politics. If you add your own audience or special requirements, make sure to save those settings by tapping 'Done' after selecting or editing the options you want.
10. When you're happy with your audience selection, hit the blue 'Next' button at the bottom of the screen.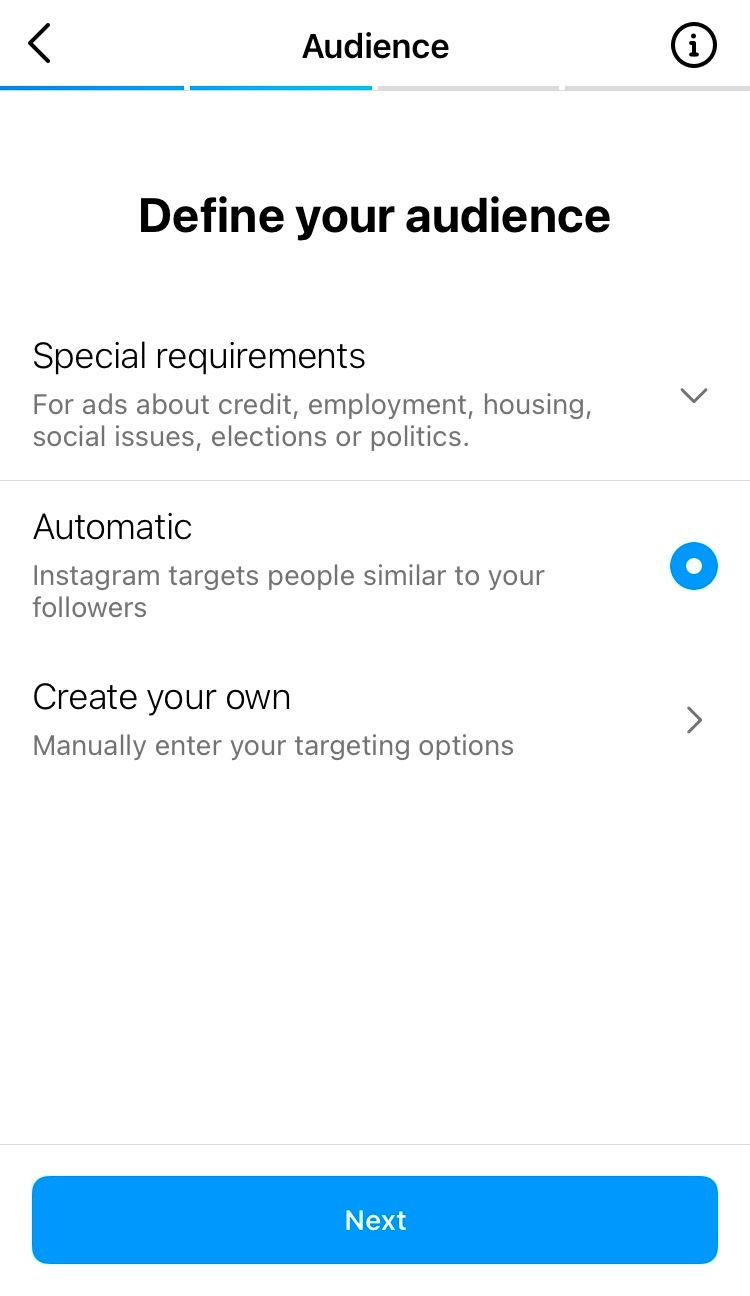 11. Set your budget. To do this, use the slider to select a daily budget. This is the amount you wish to spend each day. You can decide on an amount of days you'd like the ad to run or you can select the option to allow the ad to run until you manually pause it. If you're new to ads, setting a duration will make it easier not to go over your budget.
12. Hit the blue 'Next' button at the bottom of the screen.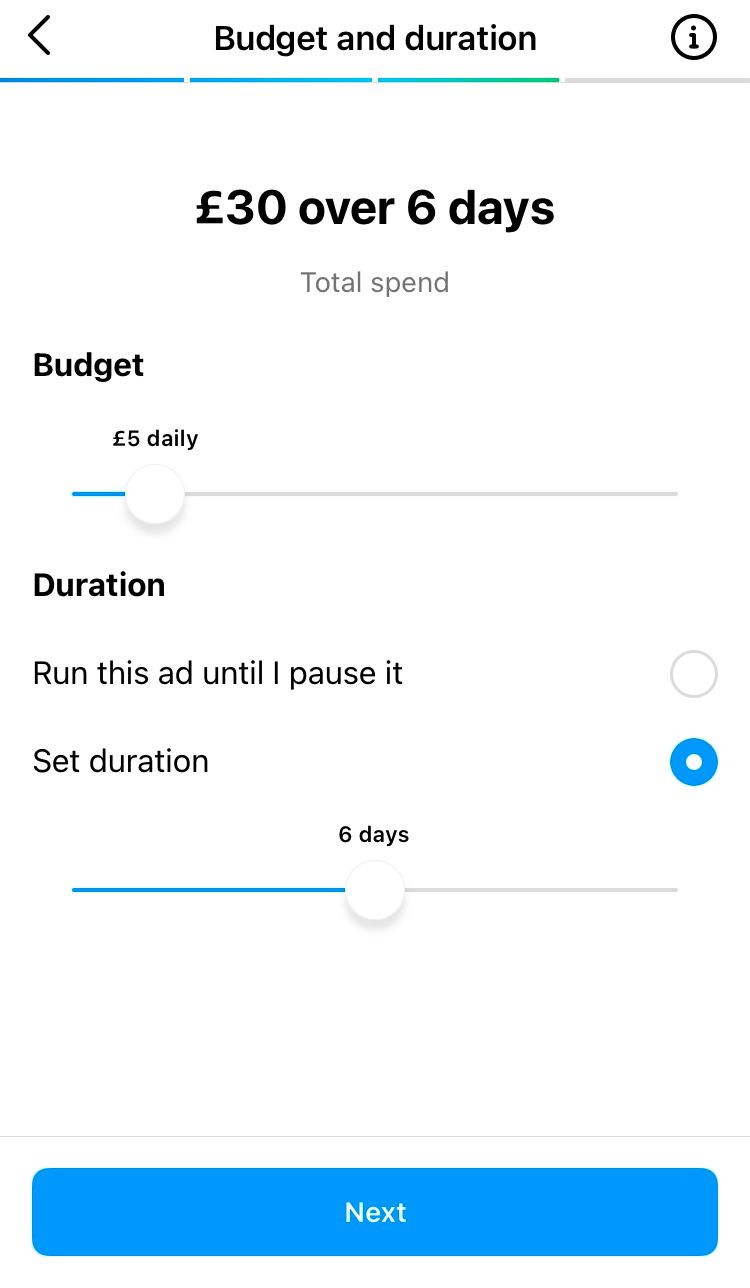 13. Review your ad. Preview how the creative will look in different places on Instagram and check you're happy with your goal, audience, budget and payment settings.
14. When you've checked everything and are happy with your ad, hit the blue 'Boost post' button at the bottom of the screen.
15. Immediately afterwards your post will be reviewed by Instagram before going live.


Viewing insights for ads

Looking at insights can help you learn how well your ad is performing on its own and when compared with other adverts you've created. You can view ad insights through the 'View Insights' button directly underneath your post media. You can also find this information in the 'Ad tools' section of your professional dashboard.
While your advert is live and once it's ended you can see:
Ad taps
Ad goal
Status (how much time remaining)
Percentage of budget spent
Audience insights including gender, age and location (available once the ad has reached more than 100 people)
You can also see percentages for:
Ad goal
Reach
Impressions
Profile visits

This helps you visualise how many people are finding your post organically vs through advertising.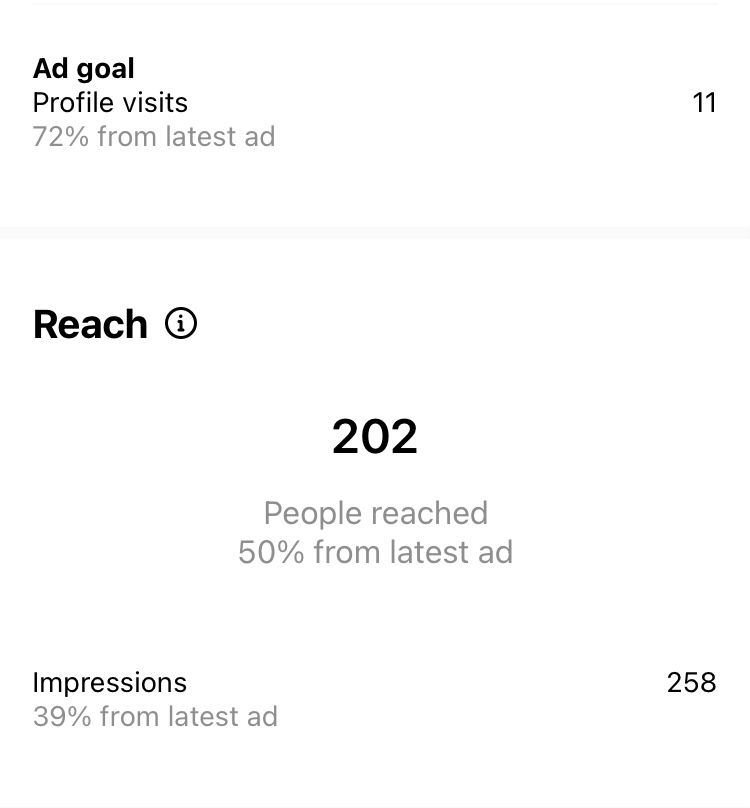 Get more ad insights with Minter.io
The more information you have for your ads, the better equipped you are to craft ads that yield results. That's why at Minter.io we are dedicated in providing you more analytical data which is easy to view and compare.
With Minter.io you can view more metrics for ads including:
Number of Ads
Ad Likes
Ad Comments
Ad Clicks
Ad Video Views
Ad Impressions
Ad Saves
Engagement Rate by Reach
Ad Spend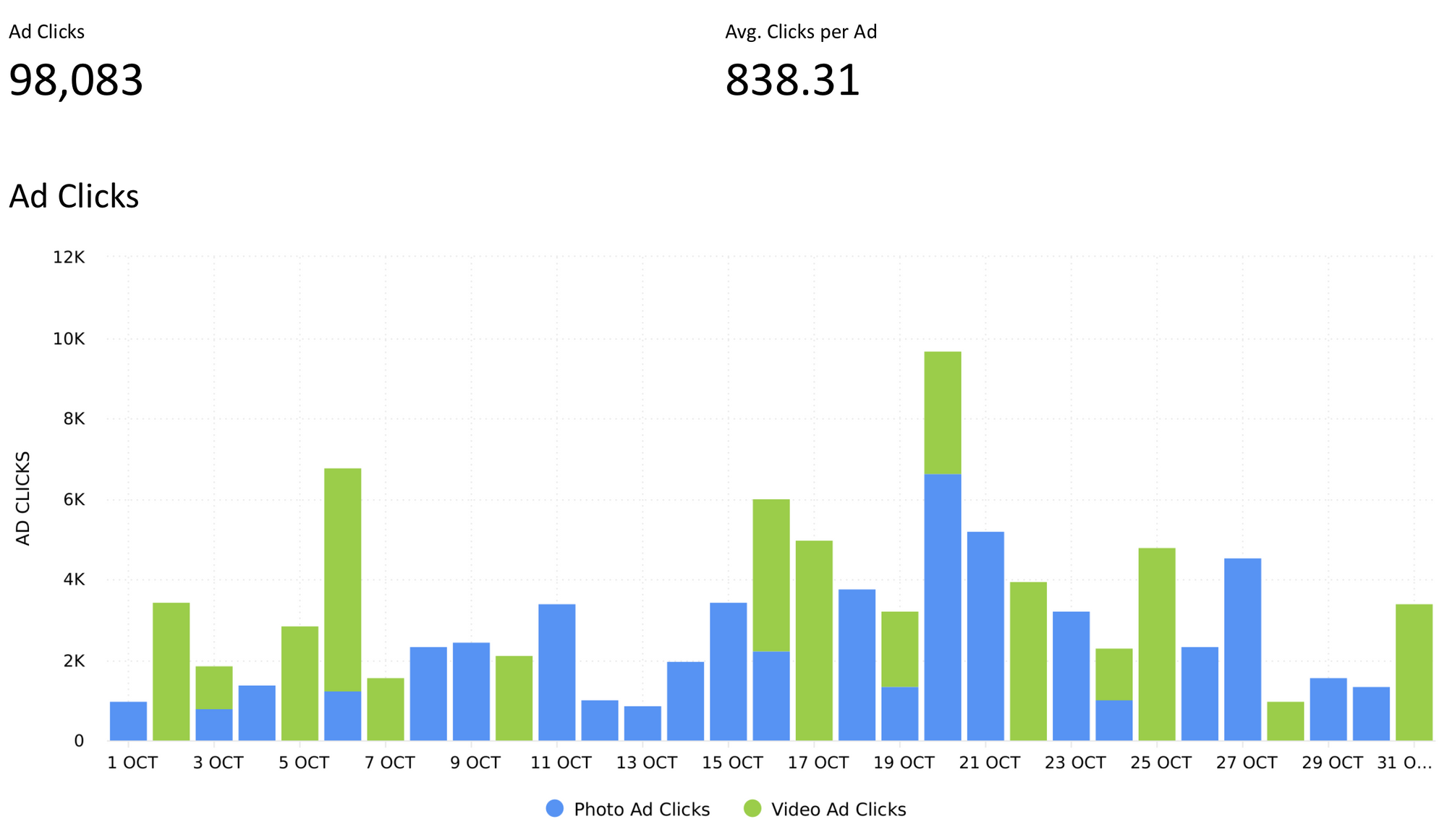 You can also view all your ads within a specific date range and sort them by:
Interactions
Likes
Comments
Clicks
Video Views
Saves
Impressions
Reach
Engagement Rate by Reach
Spend
Date

You can view these by grid or list and you can choose to view only photo or video ads as well as both together. We put the power in your hands to choose to view the information that matters the most to you, your team and your business. You can also access up to two years of historical data for boosted posts and separately created Instagram ads.

Now you should have all the knowledge and tools you need to get started with ads on Instagram. Get creative, have fun and we'll see you at Minter.io for all the analytics your business needs.
---
Track all the metrics you need for business growth on Instagram.
Try Minter.io now!→