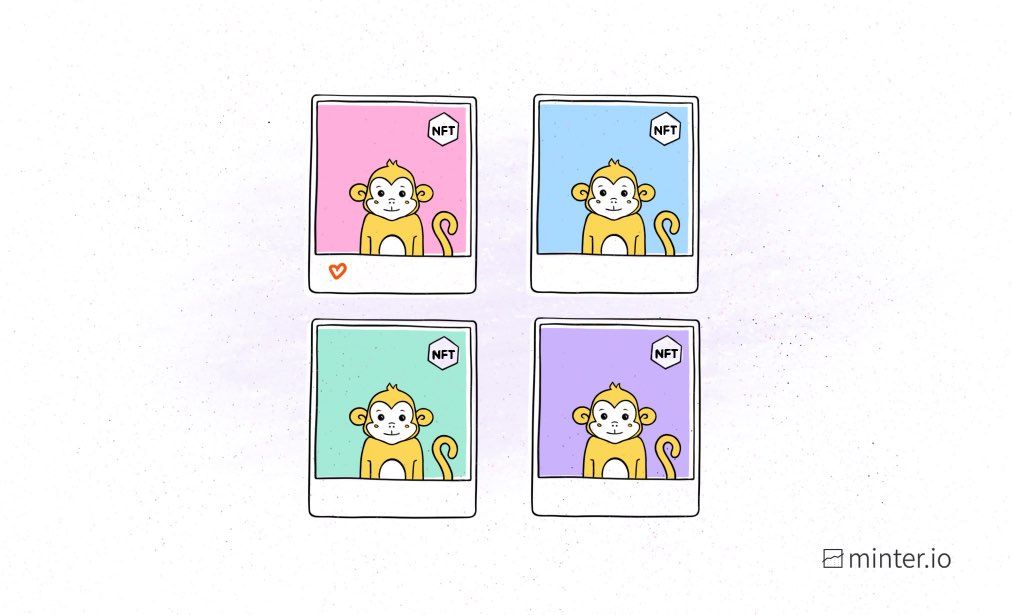 In the past decade or so we've seen an explosion of new concepts such as blockchain, cryptocurrencies and NFTs bursting into the mainstream. Something exciting is happening within this space and now Instagram has announced the introductions of NFTs hosted on the app. This bridges the gap between social media platforms and NFT technology.
In this article, we're going to break down what an NFT is and how this will shape the Instagram app.
What is an NFT?

There are a few terms to get to grips with to understand what an NFT is.
In simple terms:
Cryptocurrency = digital money
Blockchain = a record of transactions that can't be altered
NFTs = digital assets
NFT stands for Non-fungible token. These tokens are digital assets based on blockchain technology and are used to represent ownership of unique items. NFTs are becoming increasingly popular in the art space due to artists selling work online. Through NFTs, artwork can be bought and sold online with a digital record of authenticity. NFTs are easily transferable and are viewed as trustworthy due to the security of the blockchain.
Why Instagram is integrating NFTs
The most significant use of NFTs today is in digital content, so it makes sense that places that store digital content (such as social media platforms) would want to get in on the action. Getting involved with NFTs feels like a homage to Instagram's roots. Remember when Instagram was an app for budding photographers? If this isn't Instagram opening its arms to artists once again, I don't know what is. A big plus side of NFTs is that they give creators more opportunities to build successful careers online. By linking the promotion and sale of content, Instagram is opening up options for artists to get seen and paid for their work.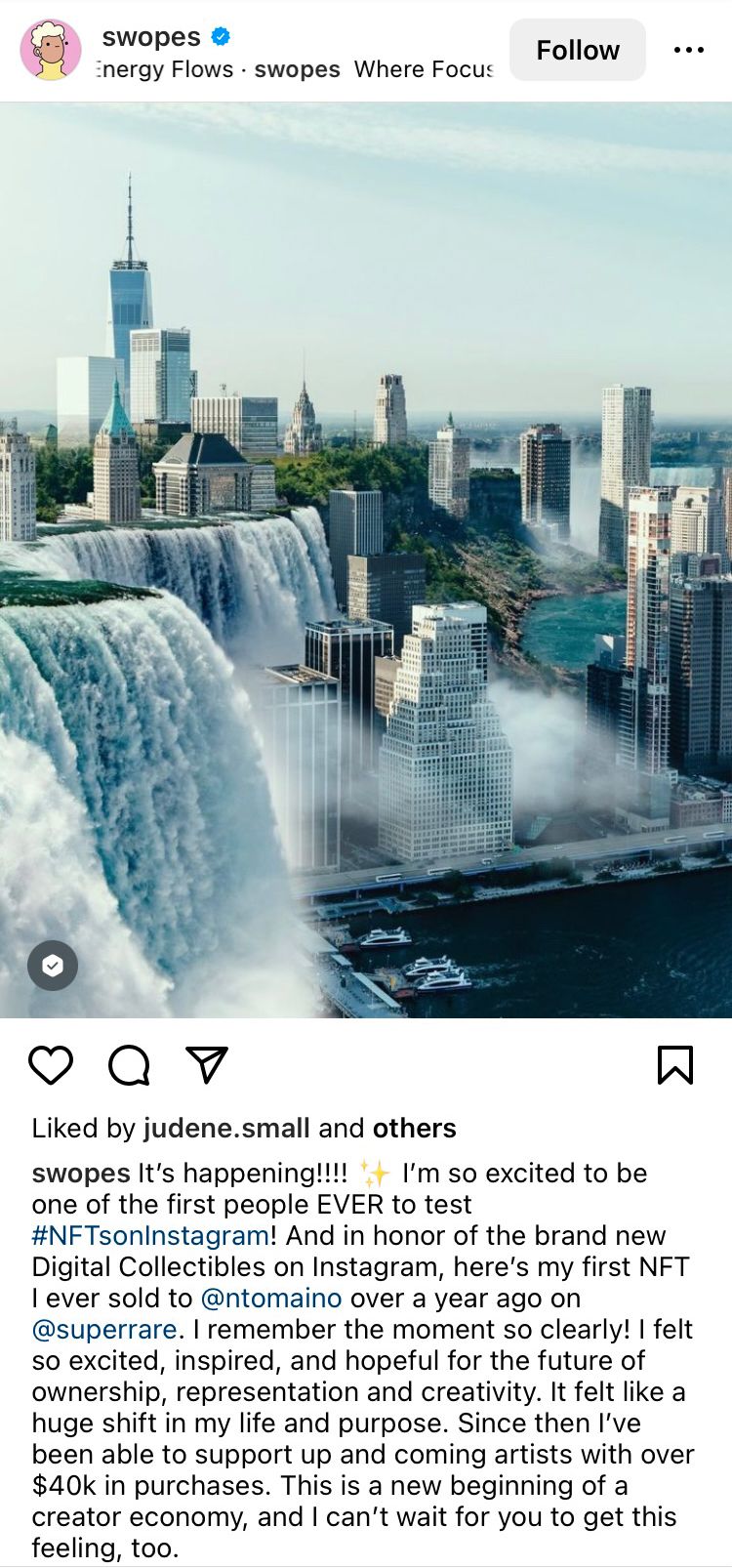 Viewing NFTs on Instagram
There are currently just 500+ posts using the hashtag #nftsoninstagram on the Instagram app. NFTs are easily recognisable as they have a digital collectible badge which is in the shape of a hexagon and has a tick in the centre. NFTs have a shimmer filter when viewed, that looks like light passing over the image, which adds another element to these collectable pieces of content.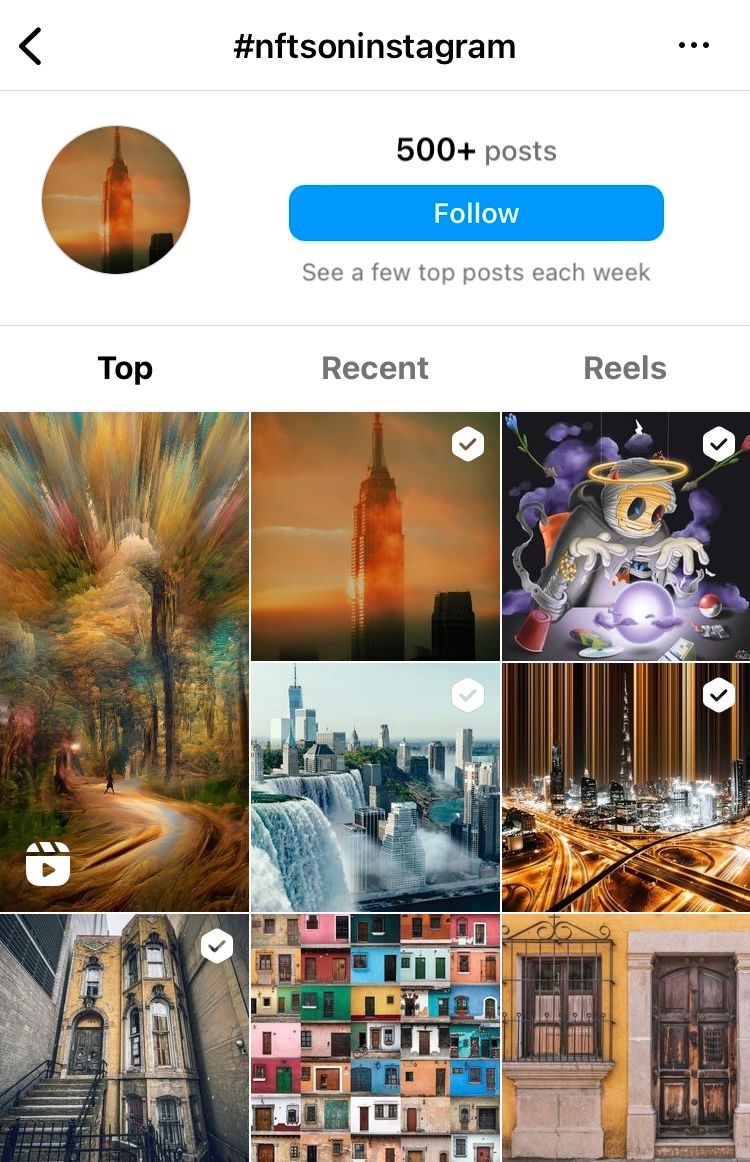 Sharing your own NFTs
Instagram has been testing and trialing the integration of NFTs with their platform since May 2022, however recently Instagram shared that it is starting international expansion. At the moment the supported blockchains include: Ethereal, Polygon and Flow. There are no fees for posting or sharing NFTs on Instagram. All you have to do to get started is to connect a digital wallet with your Instagram account.
Connecting a wallet to Instagram
Users in some countries can already connect a wallet to their Instagram account and start sharing digital collectables on the app.
To do this:
Head to your Instagram profile.
Tap the 3 bar menu in the top right-hand corner.
Select 'Digital collectibles' from the list.
Tap 'Connect wallet'.
Follow the on-screen instructions to connect your digital wallet.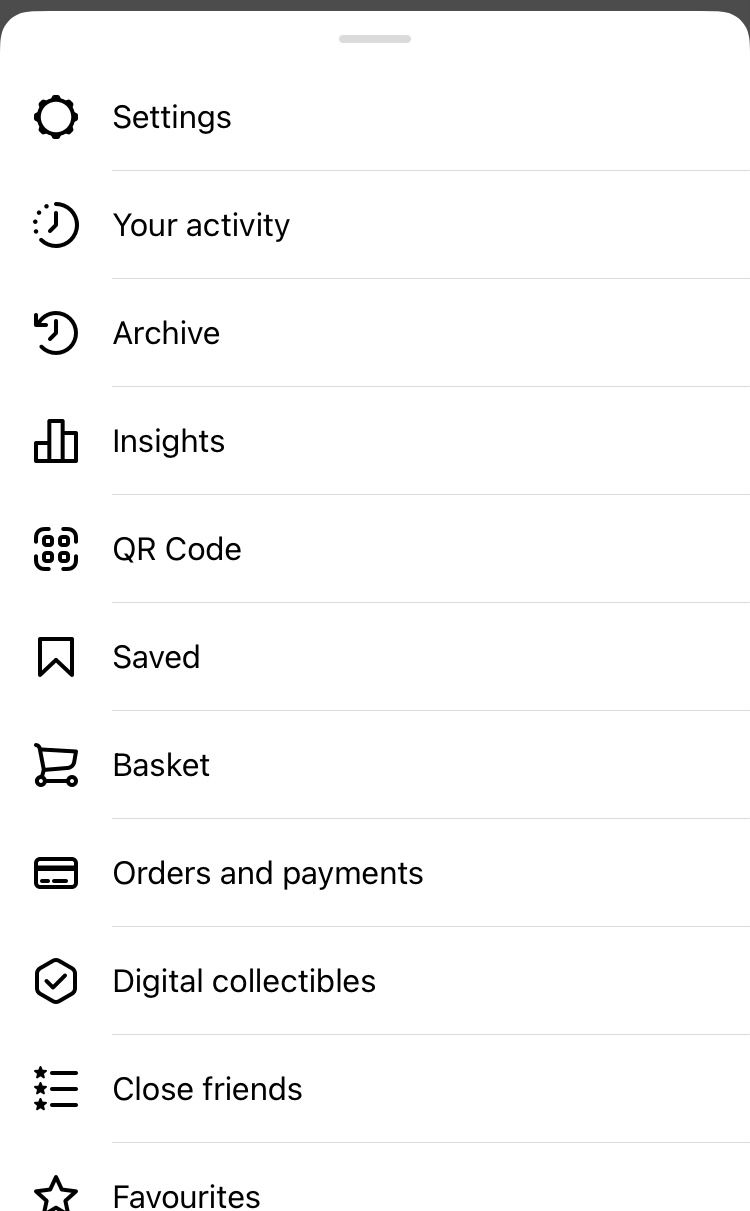 Currently you can connect some wallets through the Instagram app. These wallets include: Coinbase Wallet, Dapper, MetaMask, Phantom, Rainbow and Trust Wallet. For more wallet options, connect your wallet using Instagram on a desktop.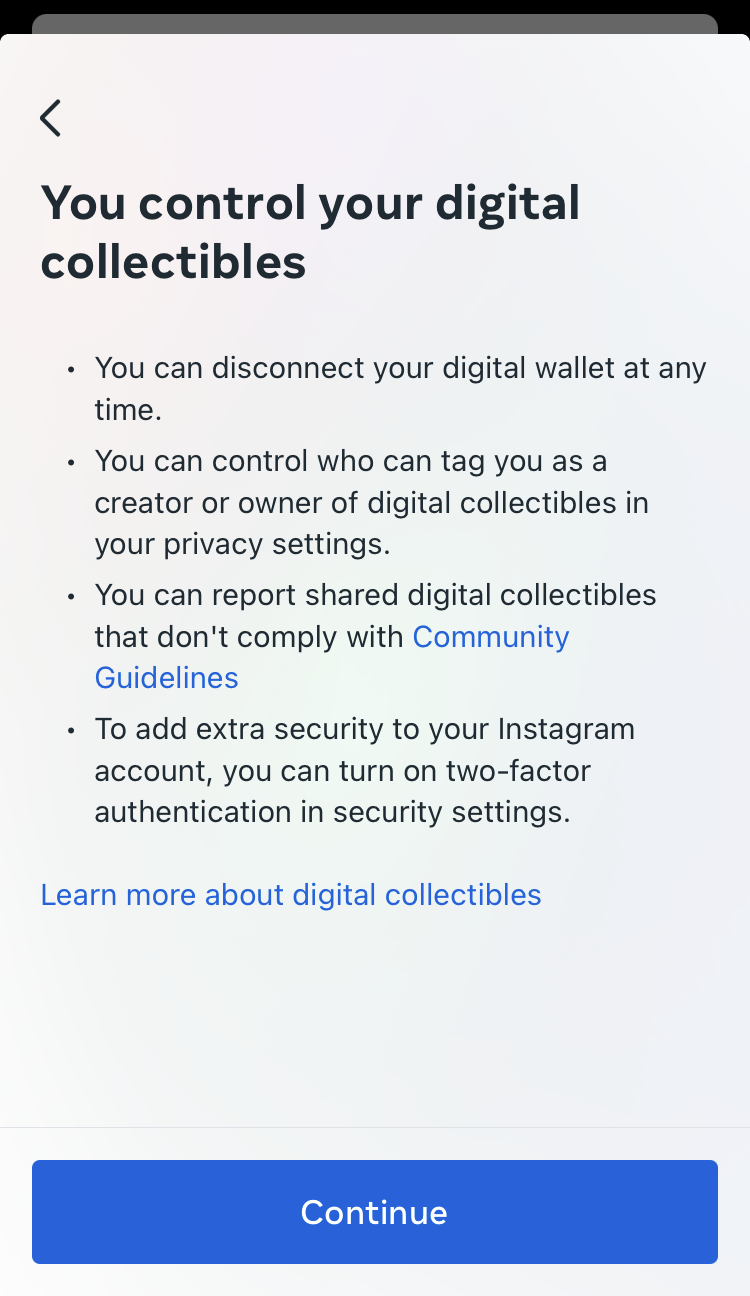 We hope this lifts the veil on the exciting new world of digital collecting and the technology behind it. For more ways to grow your presence on social media, try Minter.io today!
---
Get your detailed Instagram analytics today!
Try Minter.io →