Become An Instagram Highlights Smoothie With @innocent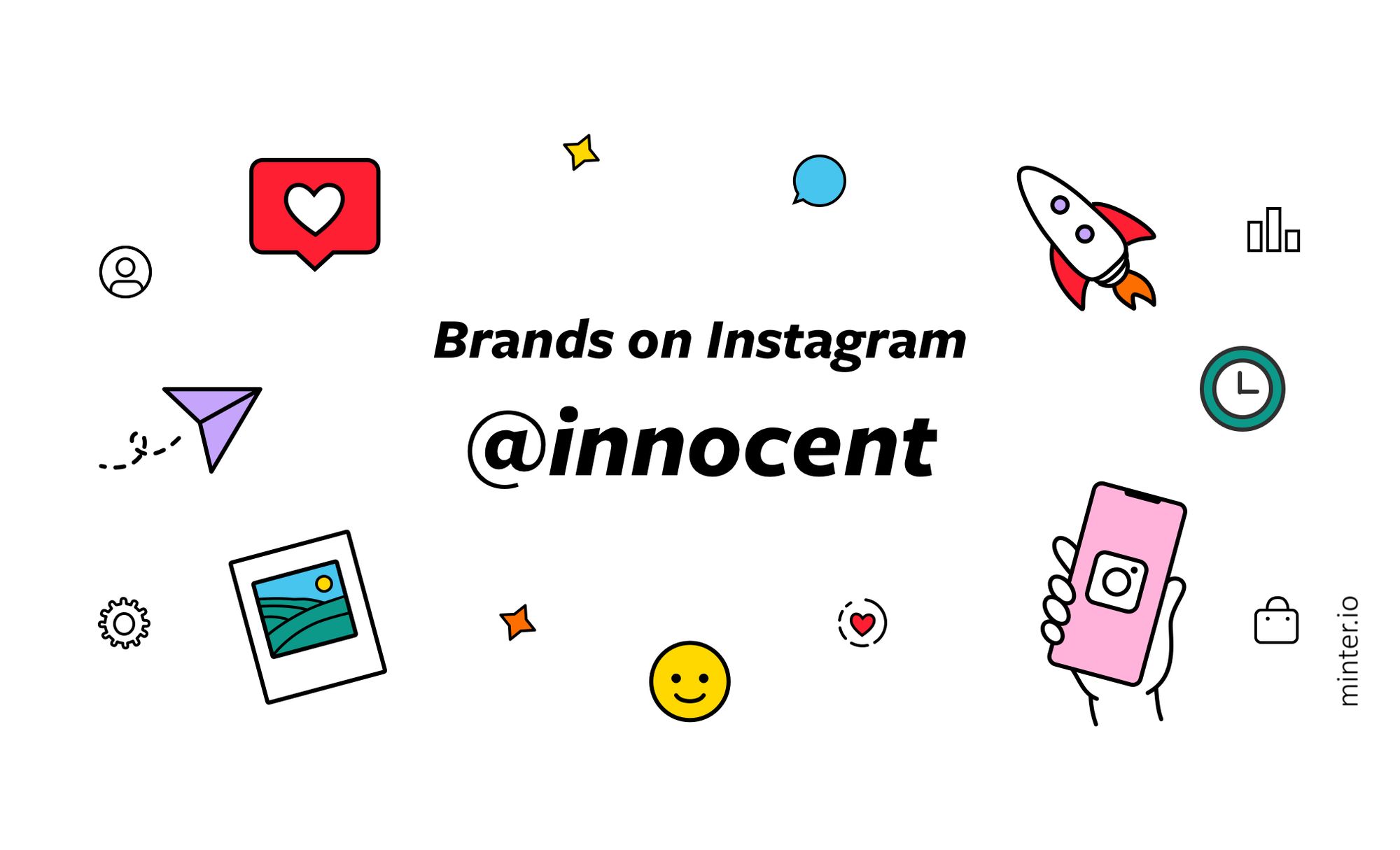 The humble Instagram stories post, often overlooked as a throwaway in favour of the poignant profile post. Did you know that you can create a serious impact with your stories, helping you build and communicate with your audience in unique and interactive ways? There's a lot of scope to create a thriving community just using your stories highlights.

We've mentioned the smoothie company @innocent in a few previous articles because they keep pulling it out of the bag, so it seemed about time we gave them the spotlight for their spotless Instagram performance. We're going to look at how @innocent use reoccurring themes such as humour and consistent branding to build a highly recognisable, shareable and interactive Instagram presence, using just their stories highlights.
Games
Creating games for your audience to play is a fun, interactive and highly creative use of your Instagram space. Here are 2 games @innocent has created for their audience.
4 In A Row
Similar to the popular board game 'Connect 4', @innocent was inspired to create a game where both themselves and their audience interact with each other. It's fun, subtly branded and has made genius use of the Instagram slider feature! Additionally, game players had to be playing the game at the time to be involved, so this created a sense of urgency in getting people onto the Instagram page. Top this off with a cheeky conclusion. The witty one liner claiming a victory for the company is reminiscent of playing games with siblings, further humanising the brand and adding to the fun.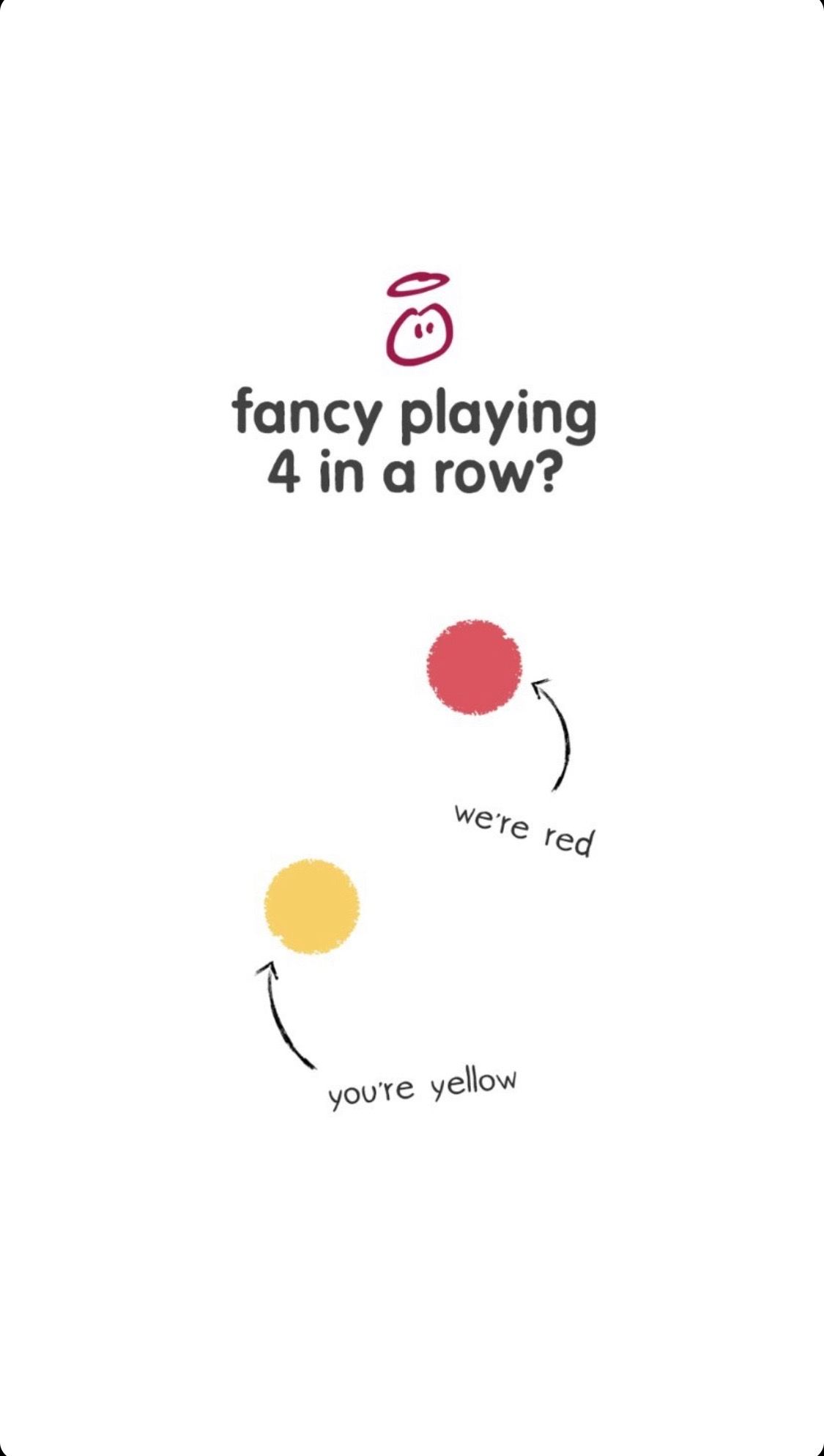 Spin The Bottle
Another nod to nostalgic pop culture, @innocent created a positive, humorous and relatable game called 'Spin the bottle'. The branding is again subtle and cleverly integrated as the bottle in the centre of the image is a cartoon version of their own product. As it's cleverly put together, this is the kind of game viewers will want to tell their friends about. However, you have to go onto the @innocent Instagram page to play, which helps @innocent get eyes on its Instagram specifically, which is one step towards turning casual viewers into product buyers.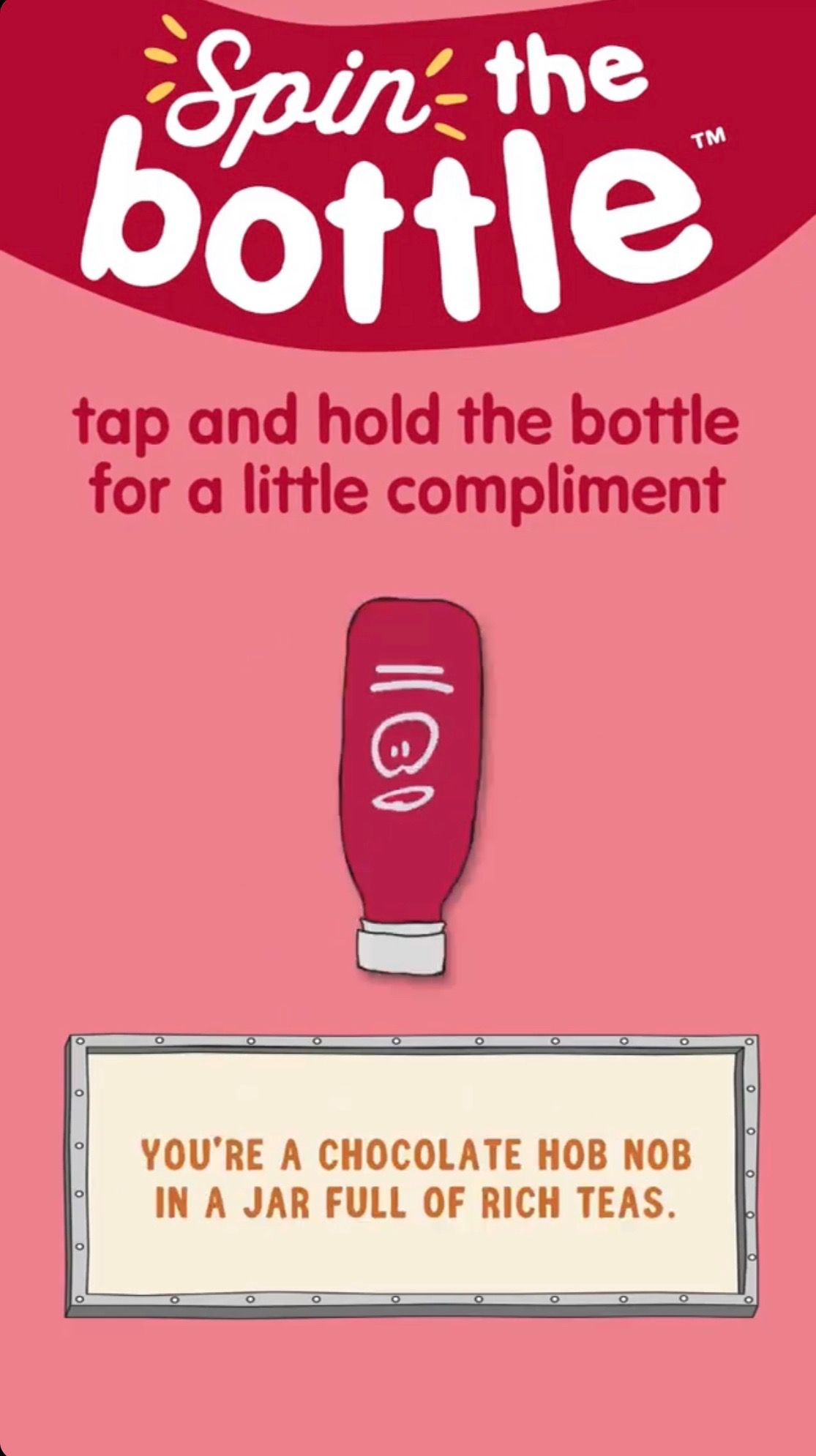 Product Promotion
As a business on Instagram, product promotion will always play a part in your social media marketing strategy. Getting your product to people is the main goal. There are several ways to do this, but as businesses increase in number, and viewers become increasingly targeted with product promotion, how are you going to cut through the noise? Here's how @innocent is tackling this.
Dairy Free
The first thing to note is that the branding of the text, colours, images and logo are consistent with everything we've seen so far. It's instantly recognisable as something @innocent would create. Just because we are sashaying into product promotion land, doesn't mean you need to change everything about your approach.

The Instagram stories highlight promoting the dairy free range of smoothies by @innocent features everything we expect from @innocent including humour, cartoon elements and enough creativity to make the viewer want to tell other people about it.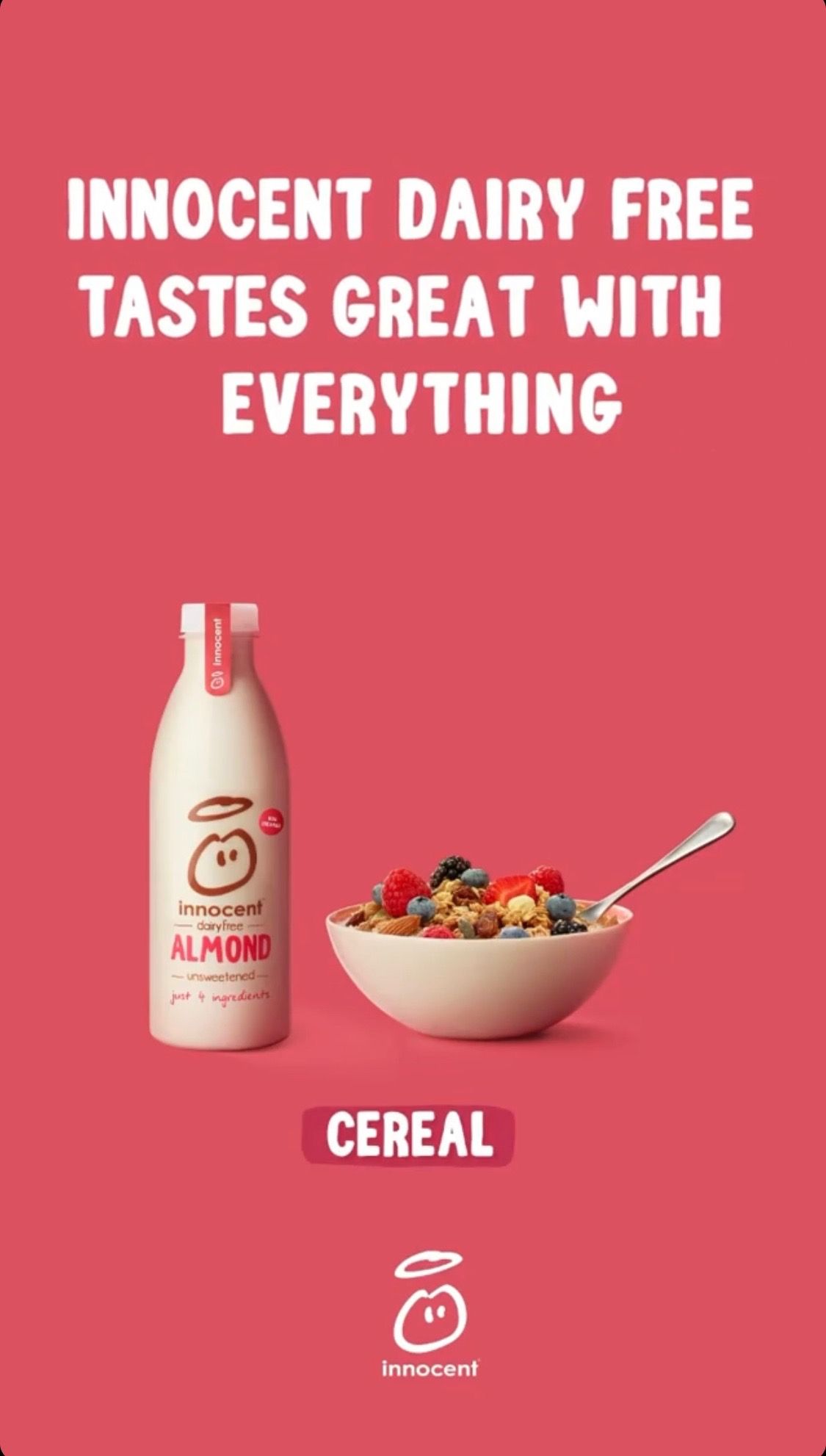 Blue
The blue smoothie product promotion is simple yet genius. In a way, @innocent has managed to get its audience to do a lot of the heavy lifting with this product promotion. Using Instagram's questions sticker, @innocent invites its audience to comment on the colour. Check out some of the hilarious responses and retaliations.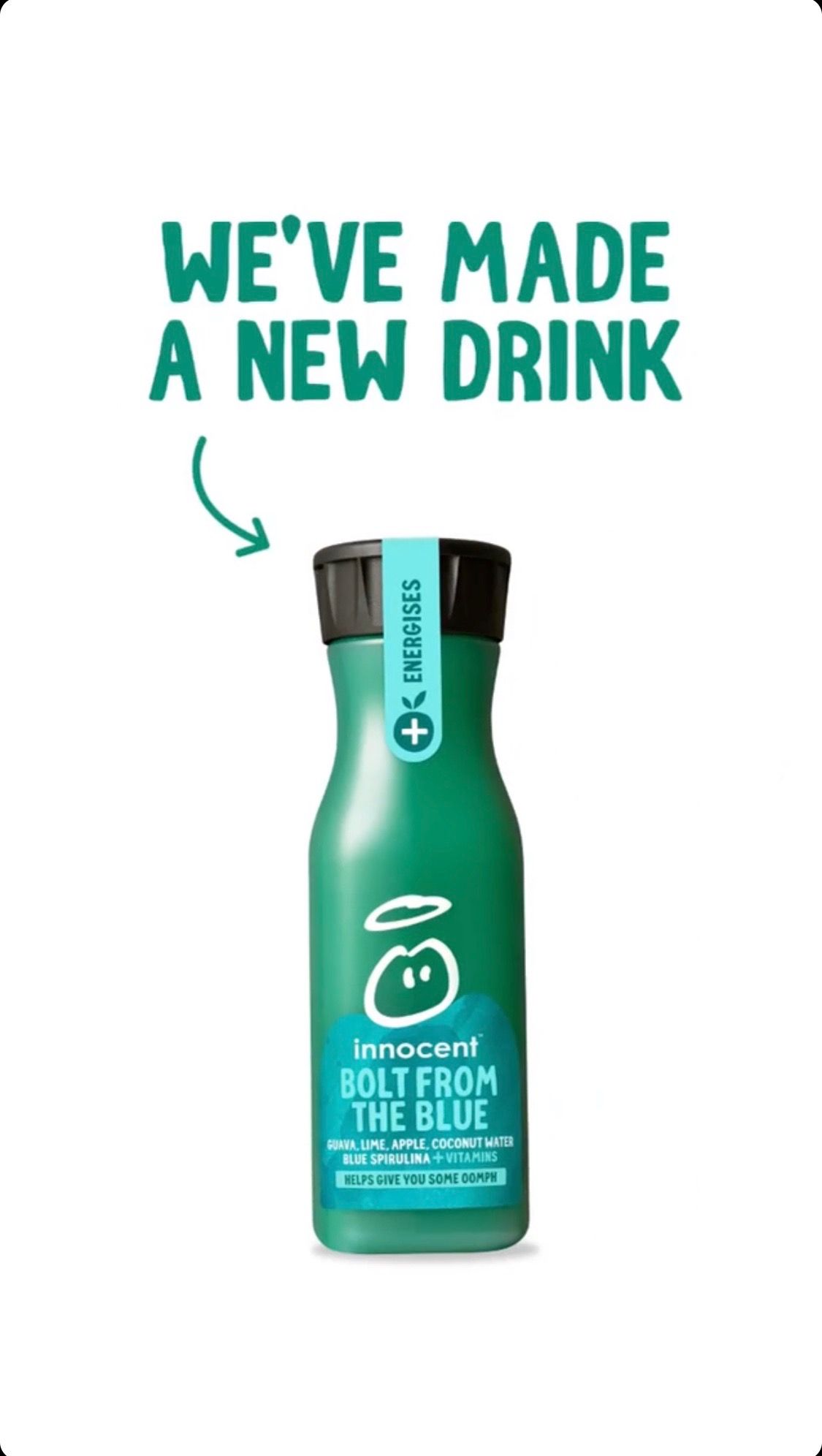 This kind of humour is cheeky yet lovable. It hugely humanises the brand and encourages friendly banter within the community.

We have to really commend them for the marketing on this one because not only have they smashed it out of the park with this piece of marketing, they have taken the idea a step further and got Duncan from the boy band Blue to collaborate on this promotion. In an additional stories highlight, @innocent shares a short clip from Duncan with the 'Swipe Up feature' which guides viewers to the @innocent Twitter channel and the full video with Duncan. This video brings the humour to another level, with Duncan saying the product 'looks a bit green'. Being able to poke fun at themselves and their own products puts @innocent a level up.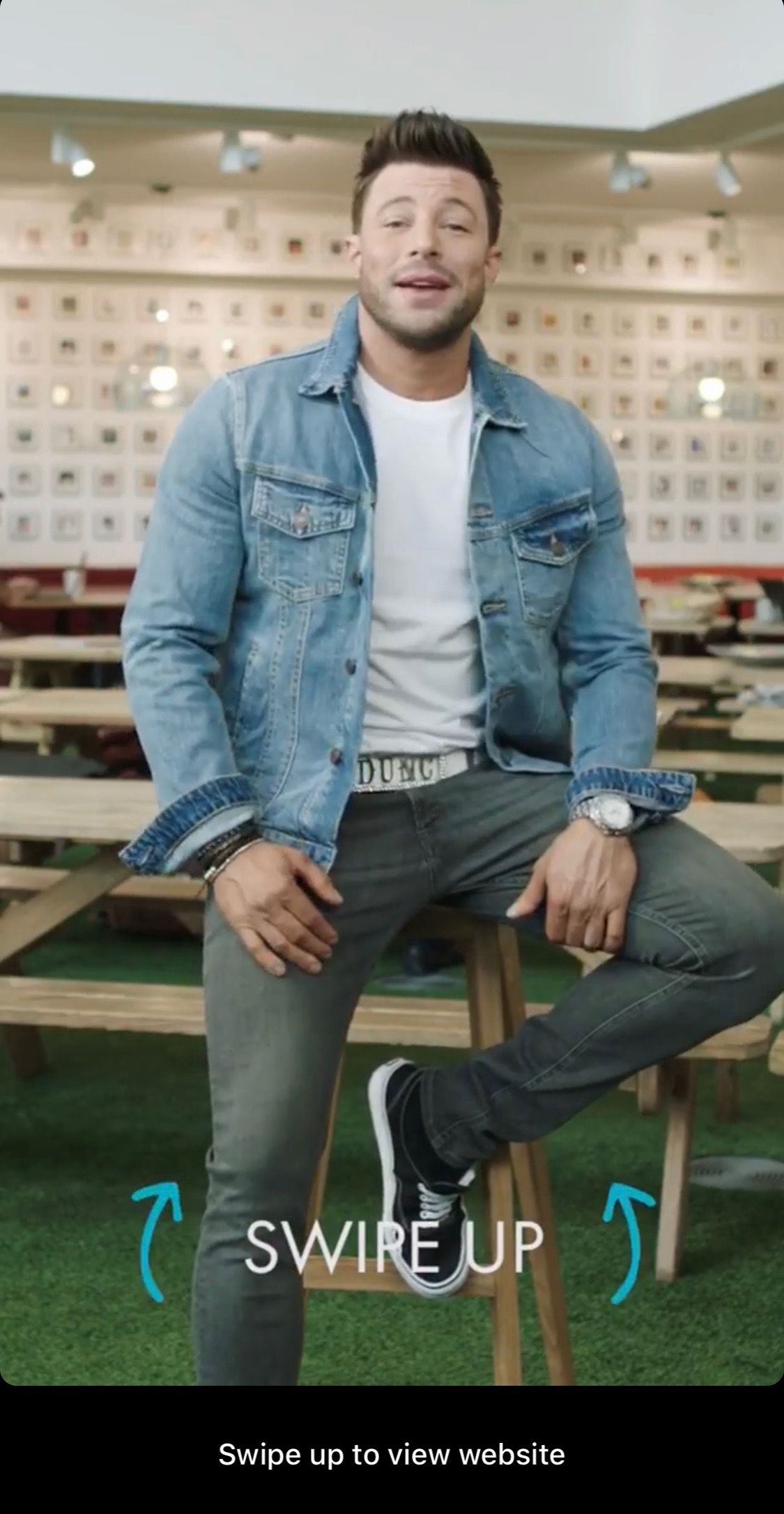 Gym
For a different take on product marketing, @innocent snuck their products into a funny 'Guide To The Gym'. This takes popular opinions of the general public and adds a comedy twist, making this marketing creative, comedic and sharable. Notice how the branding, colours, cartoons and humour are consistent with everything we've seen so far.
The main point with this product marketing is that @innocent have provided value first. That value, in the form of humour, is put out up front before pushing the product. The run of images ends on returning to humour, which takes the sting out of the marketing, but implores the viewer to watch until the end. After all, the viewer was presented with 9 rules from the beginning, so the marketing cleverly fit in just before the end.
Food Related Fun
At first glance, creating stories highlights not specifically about smoothies, fruit or product-related information, might seem a little out of place. However, upon further inspection what we do find is very comical, extremely shareable and highly relatable content that will get people talking!

When we look at the following three examples, note that the branding, the text, the logo, the cartoon elements and the humour are consistent throughout.
Food In The Bedroom
This is a play on the word innocent, so it works for all audiences and is in line with the cheeky nature of the company.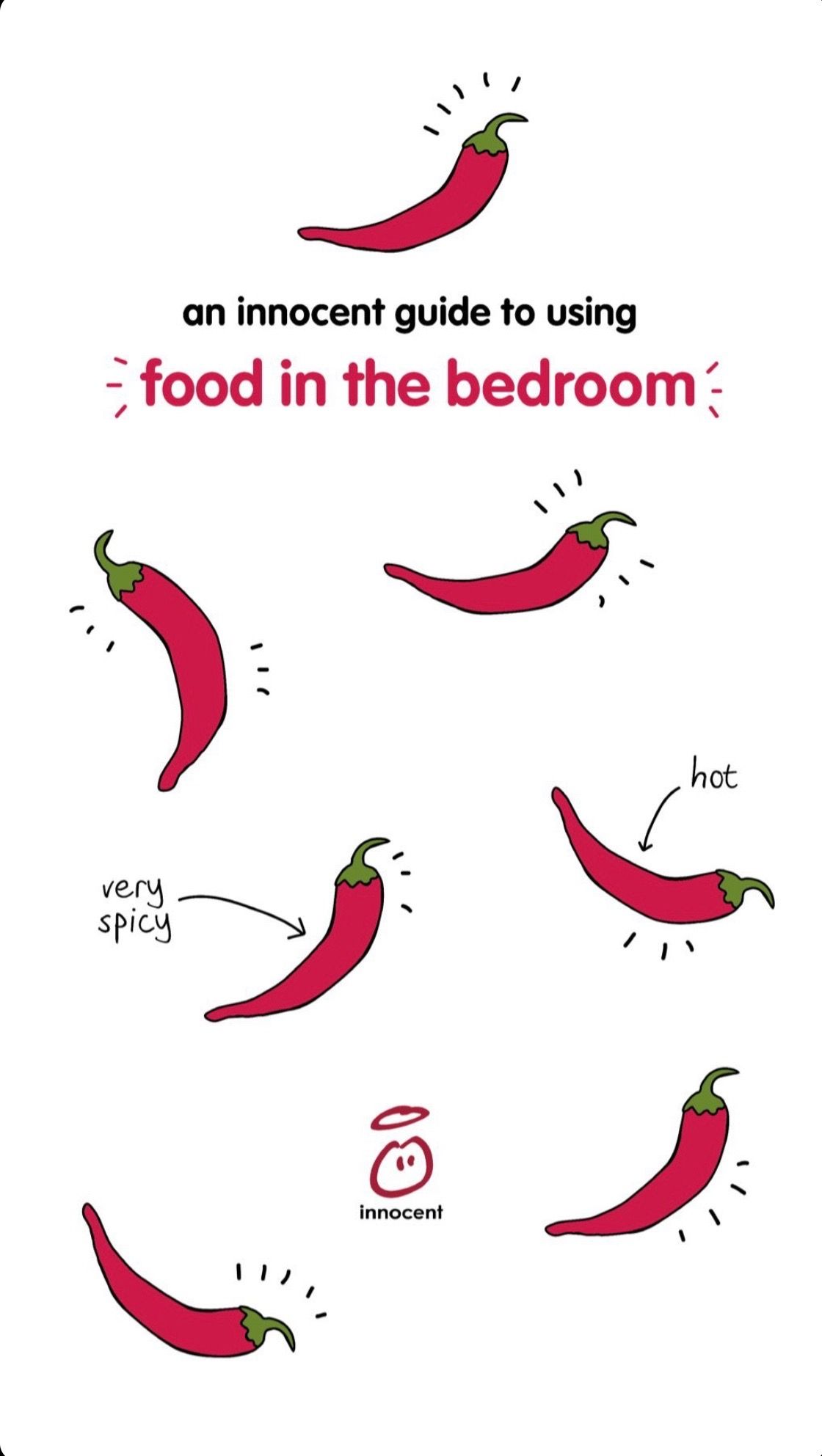 Pies
Again this example is catering for a range of ages and a vast audience. There is something everyone can relate to or share.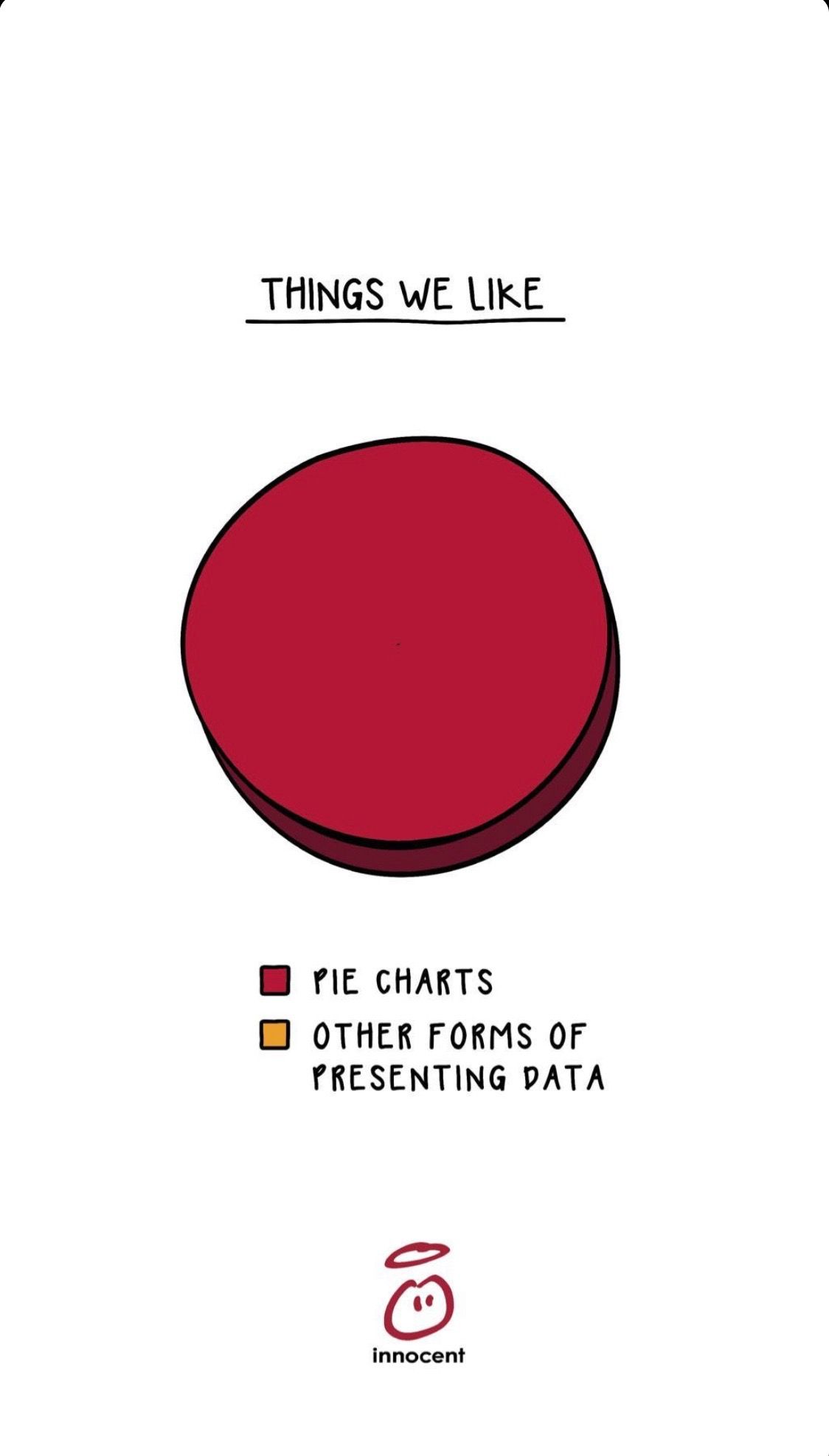 Toast
This relatable content is particularly associated with the British, and as @innocent was founded by the British, this has some lovely connotations towards their roots.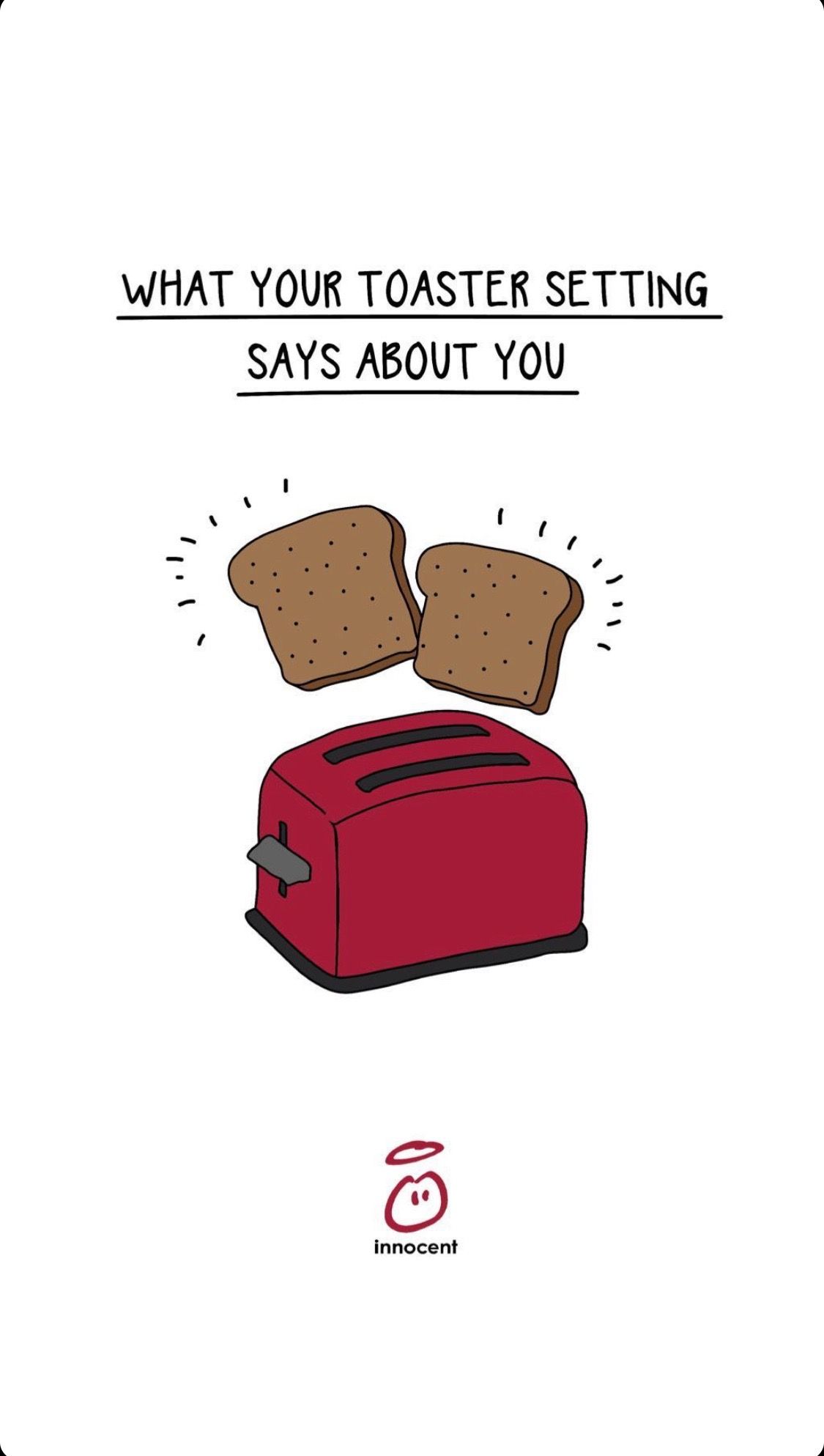 Stickers
Creating their very own stickers is a way @innocent can get onto other people's stories posts. As this is an Instagram-specific feature, this shows that @innocent is going above and beyond for its community.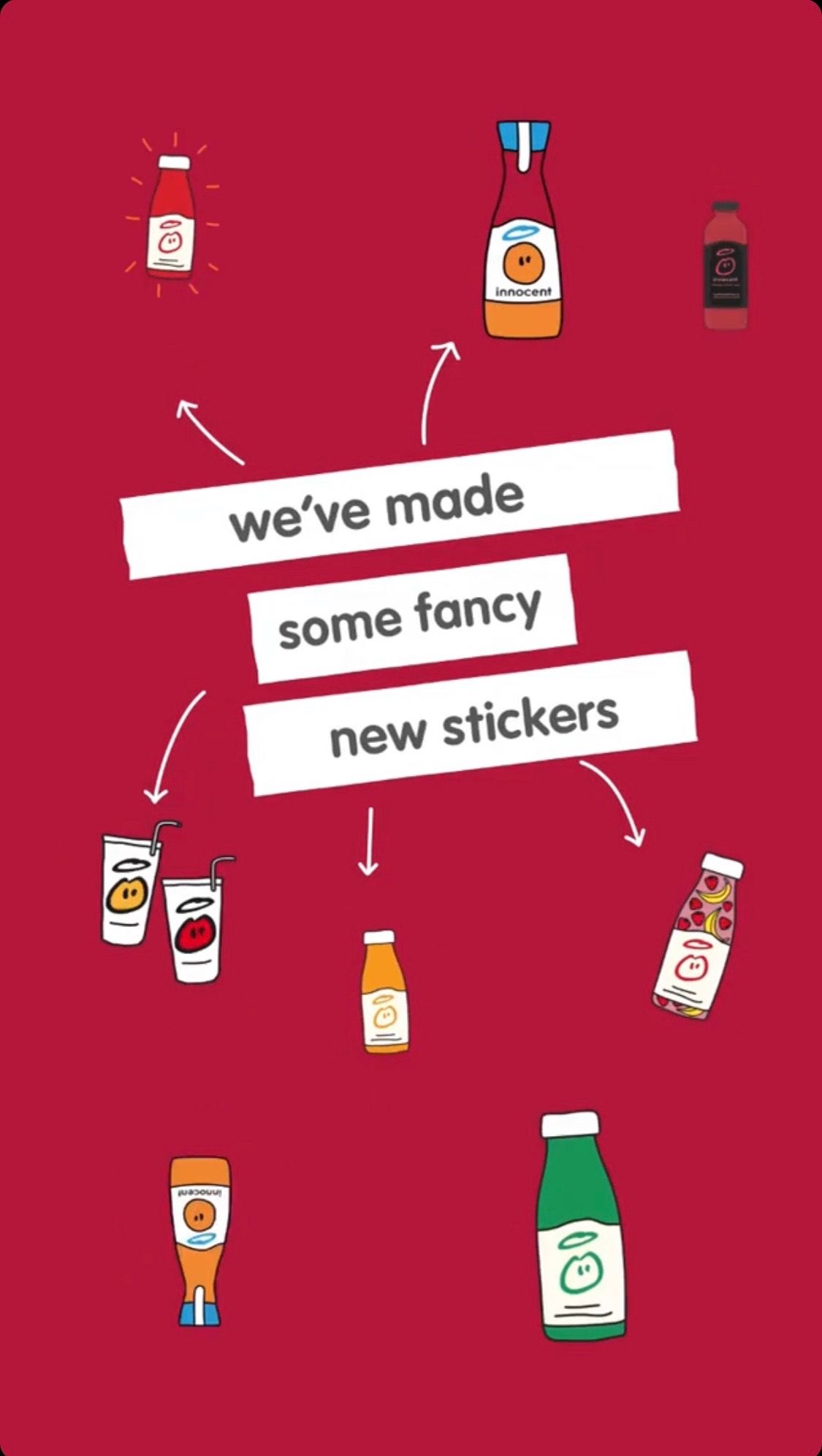 Wallpapers
In a previous article, we wrote about the reasons @innocent is rocking wallpapers, along with other brands that are wallpapering up the place spectacularly. Find that article here.

The branding is subtle, the images are bold and the quality speaks volumes.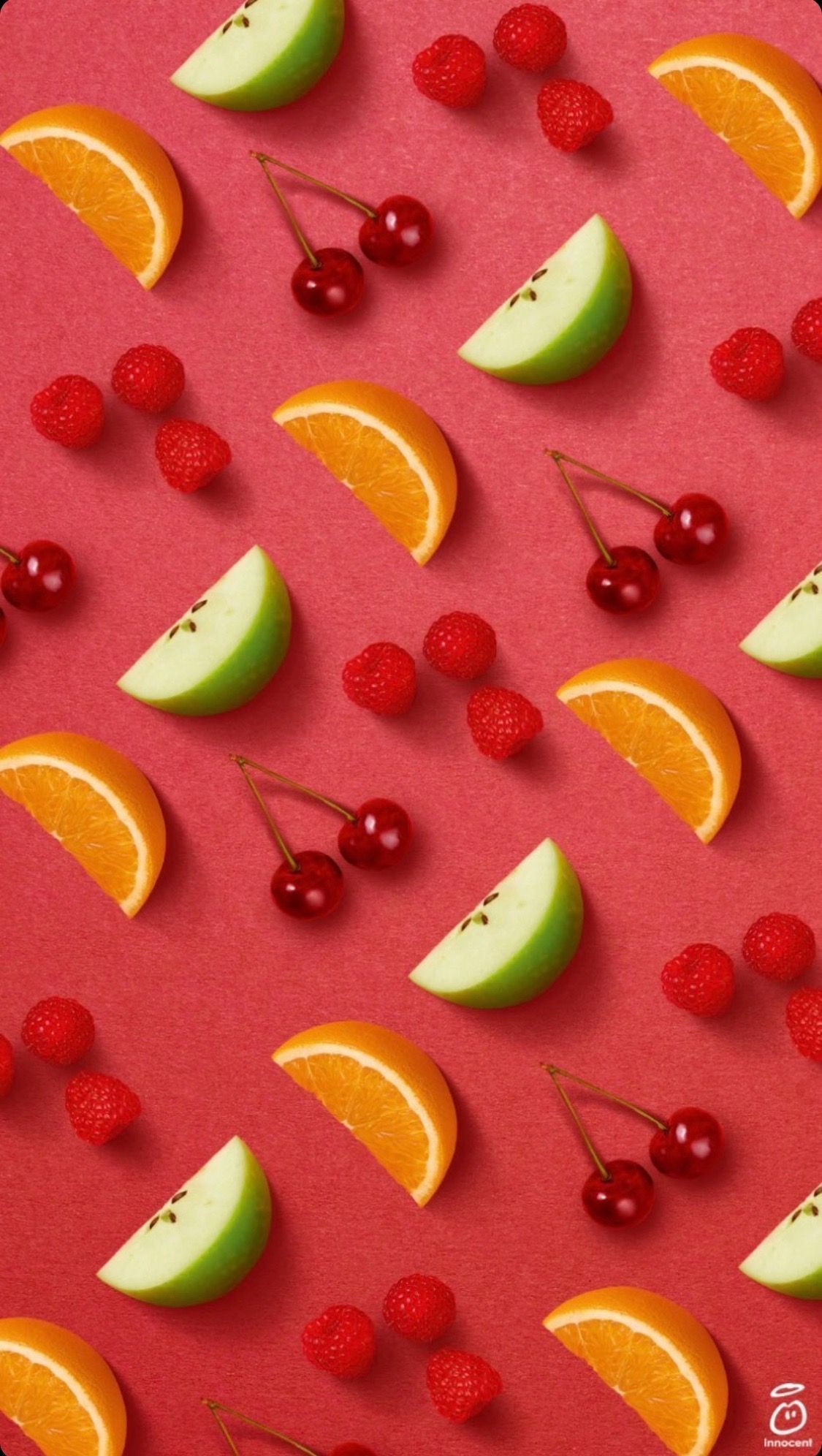 Sharing Ethics
Instagram stories highlights is an ideal area to share your company ethics and how you are implementing good practices with your brand.
Recycling
The inventive and fun cartoons @innocent share to lead the viewer to the conclusion of recycling is in line with everything we've seen from the brand so far. Mixing farfetched comedy with the positive punchline adds value to the audience while subtly bigging up the brand for its 100% recyclable bottles.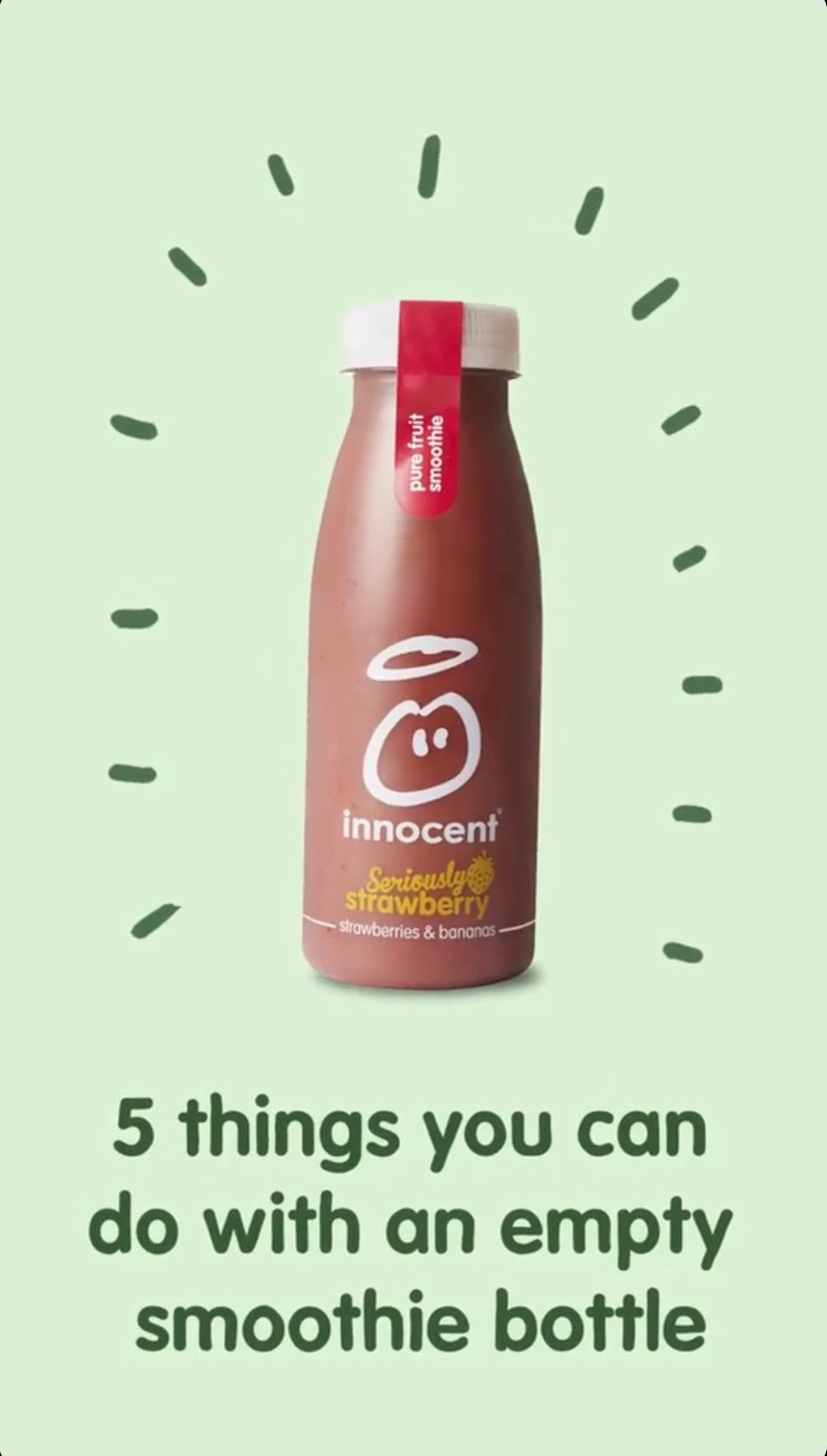 B Corp
With B Corp, @innocent explains its commitment to human rights, diversity, sustainability and transparency. Making public your efforts to go about things in an ethical way is a declaration that your community can get behind, share and come back to. Adding a link to further information on the website allows @innocent to explain in more detail and gets viewers onto the website.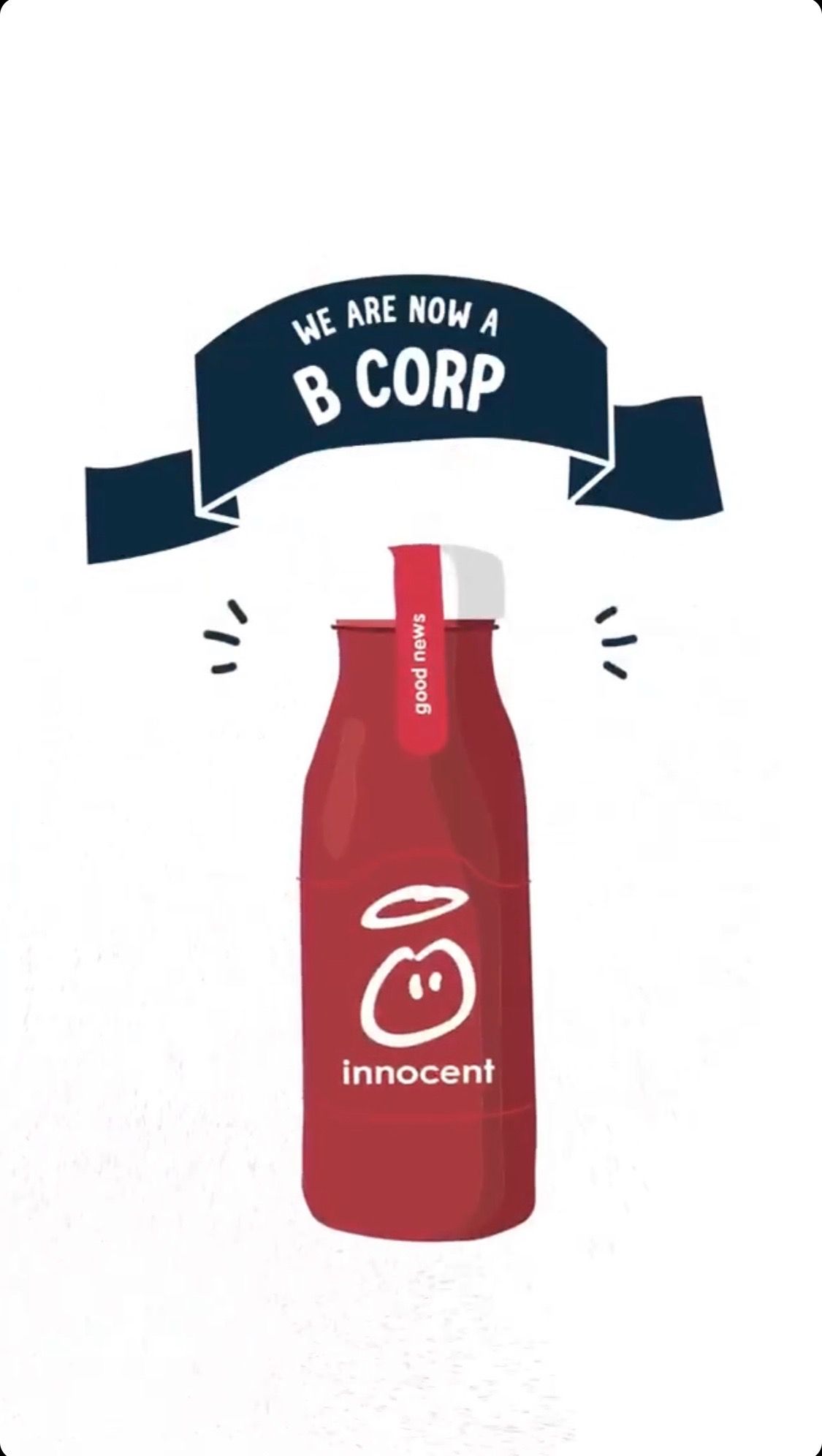 Interested in taking your stories highlights to the next level?
Through @innocent we have seen the implementation of consistent:
Font use
Imagery
Humour
Value
Branding
Logo placement
Colour scheme
Shareable content
Think about your brand and your consistent themes. How can you incorporate these themes into creative, interactive, shareable stories content?
Track Your Progress
With Minter.io you can track and optimise your stories posts. Keep tabs on impressions, reach rate, completion rate, full view rate, best time to post and top stories all in one place.

You can even see how well your brand benchmarks against others.