How to automatically crosspost Instagram content to Facebook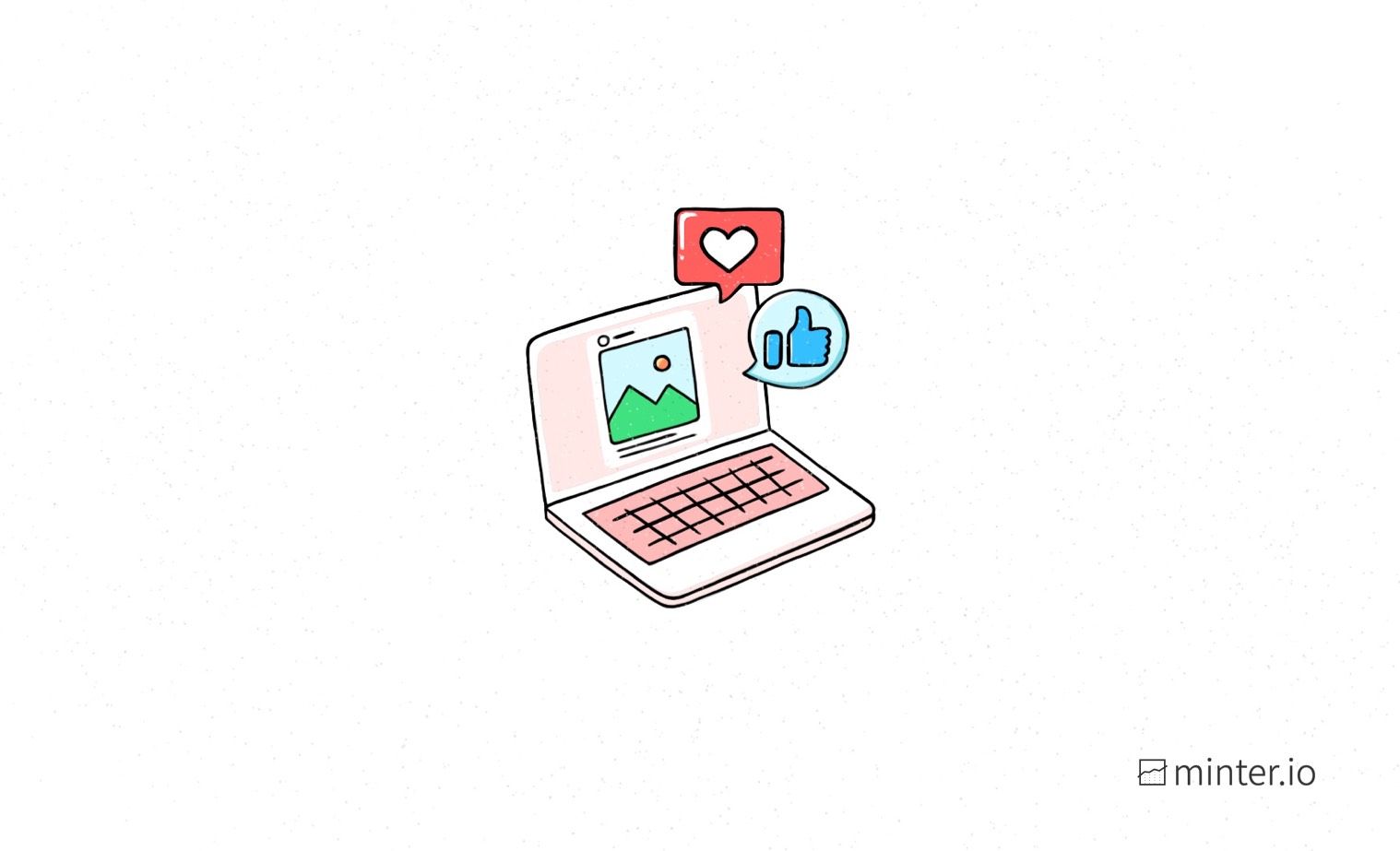 You're a business owner: spinning plates, juggling balls and wearing many hats. Sometimes it can feel like there aren't enough hours in the day. This is exactly why knowing about and utilising social media features that save time and energy, while maintaining the high quality experience your audience expects, is extremely valuable.
Automatic crossposting is a must for brands that want to make the most of their resources. Use innovative shortcuts to create dynamic results in less time and with less effort, while maintaining control of what and where you post. In this article, we're going to show you how to automatically crosspost various types of content across Instagram and Facebook.
How to set up automatic crossposting
Instagram now hosts automatic sharing in the Meta Accounts Centre which is accessible directly within the Instagram app. This connects all your Instagram accounts and linked Facebook accounts.
Find the Meta Accounts Centre on Instagram:
Open the Instagram app and navigate to your profile.
Tap the three line menu in the top right-hand corner of the screen.
Select 'Settings and privacy'.
Under 'Your account' is the Accounts Centre.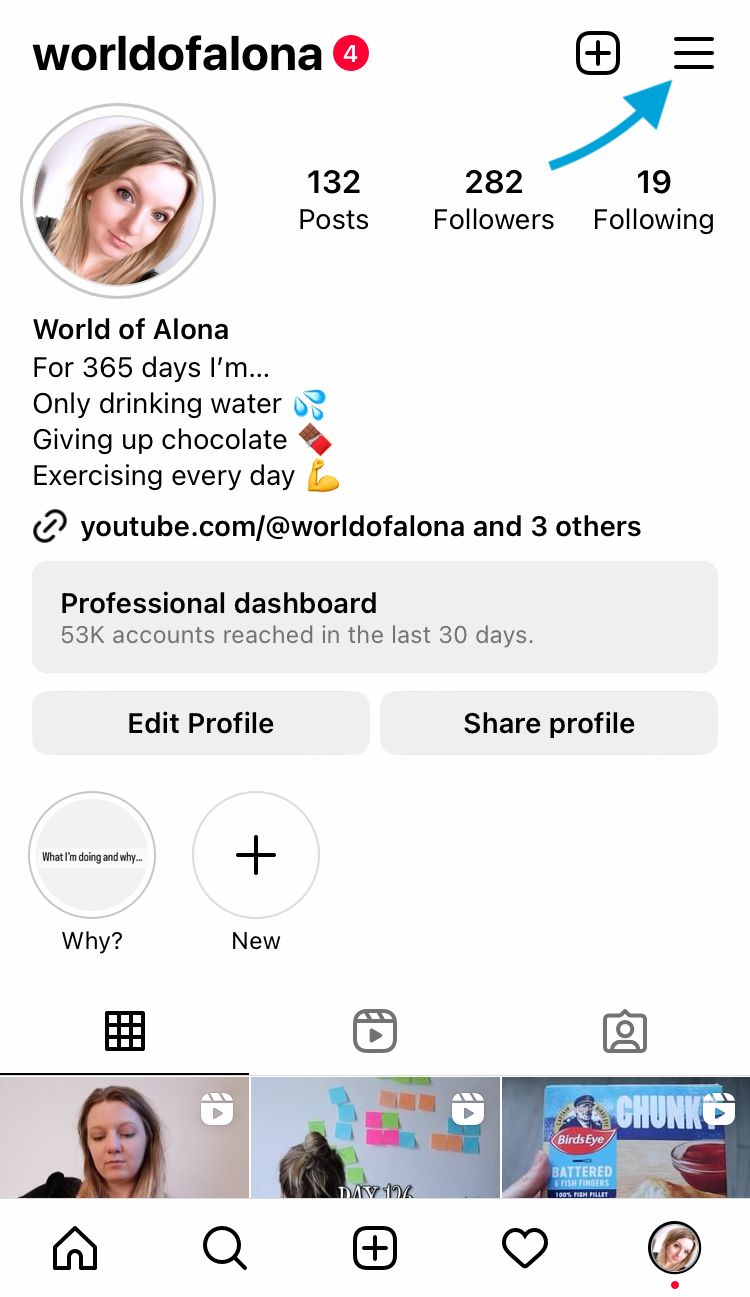 From here you can make a number of changes to your accounts within Meta technologies (Facebook, Instagram and Meta Horizon).
You can:
Add accounts
Remove accounts
Change your email address and phone number
Confirm your identity
Manage the ownership and control of the account
Update your password and security measures
Sync contacts
View and clear your search history
Manage cookie settings
Edit your ad preferences
Set up payment methods
Get Meta verified
Connect accounts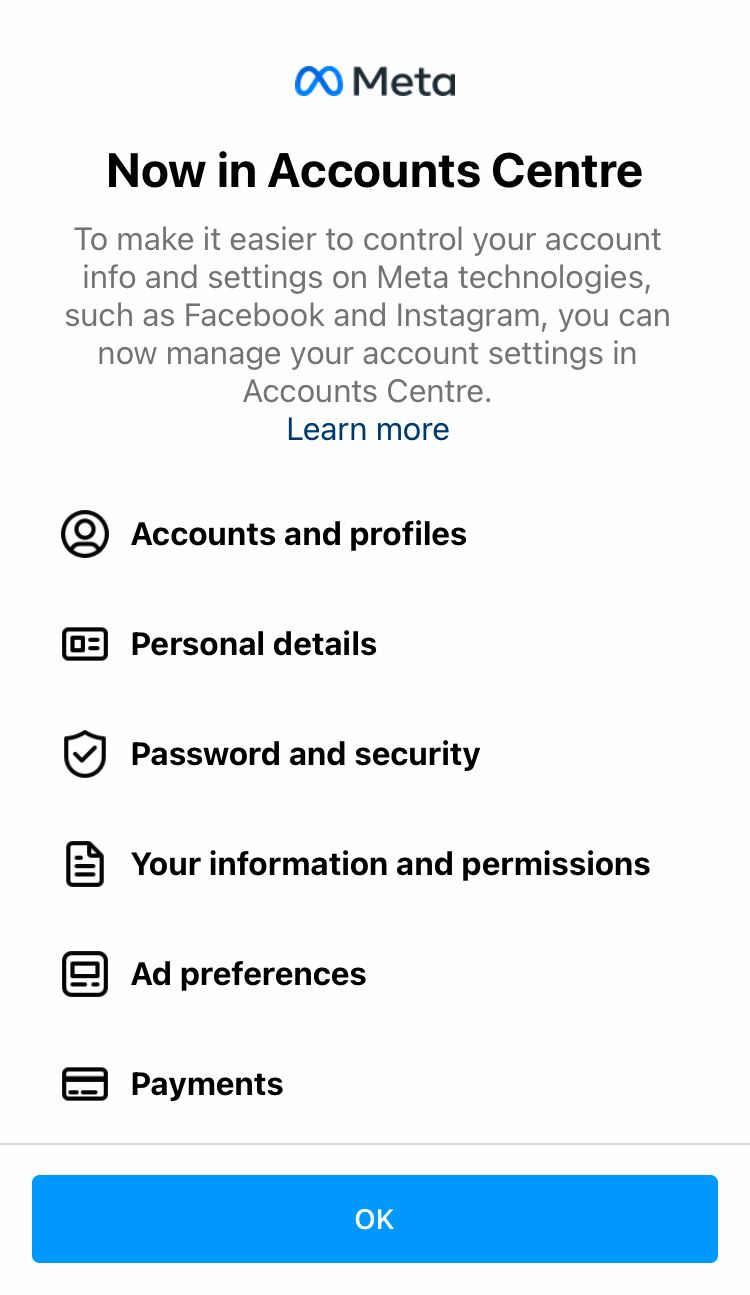 Set up crossposting in the Meta Accounts Centre
To crosspost between Instagram and Facebook, we want to focus on the 'Connected experiences' section of the Meta Accounts Centre:
Tap 'Connected experiences'.
Select 'Sharing across platforms'.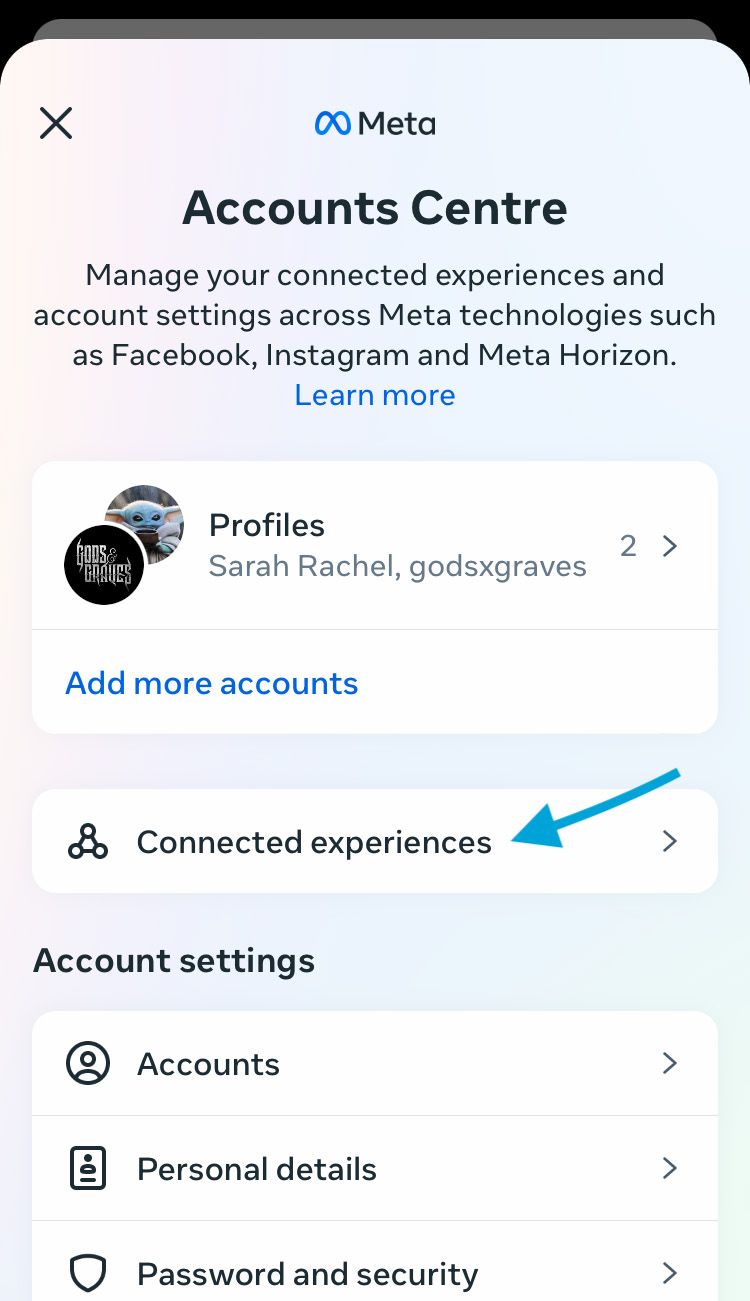 Here you will find your accounts that are connected across Instagram and Facebook.
If the account you are trying to crosspost from is not visible, tap 'Add accounts' to link another account to your Meta Accounts Centre. If your desired account does not show up, this is probably because your Instagram account is not a professional account and/or your account is not linked to a Facebook page yet. Jump forward to the next section for instructions on how to set this up.
3. Tap the profile you'd like to crosspost from.
4. Choose the profile you'd like to share to.
5. Scroll down and toggle the options to automatically share content.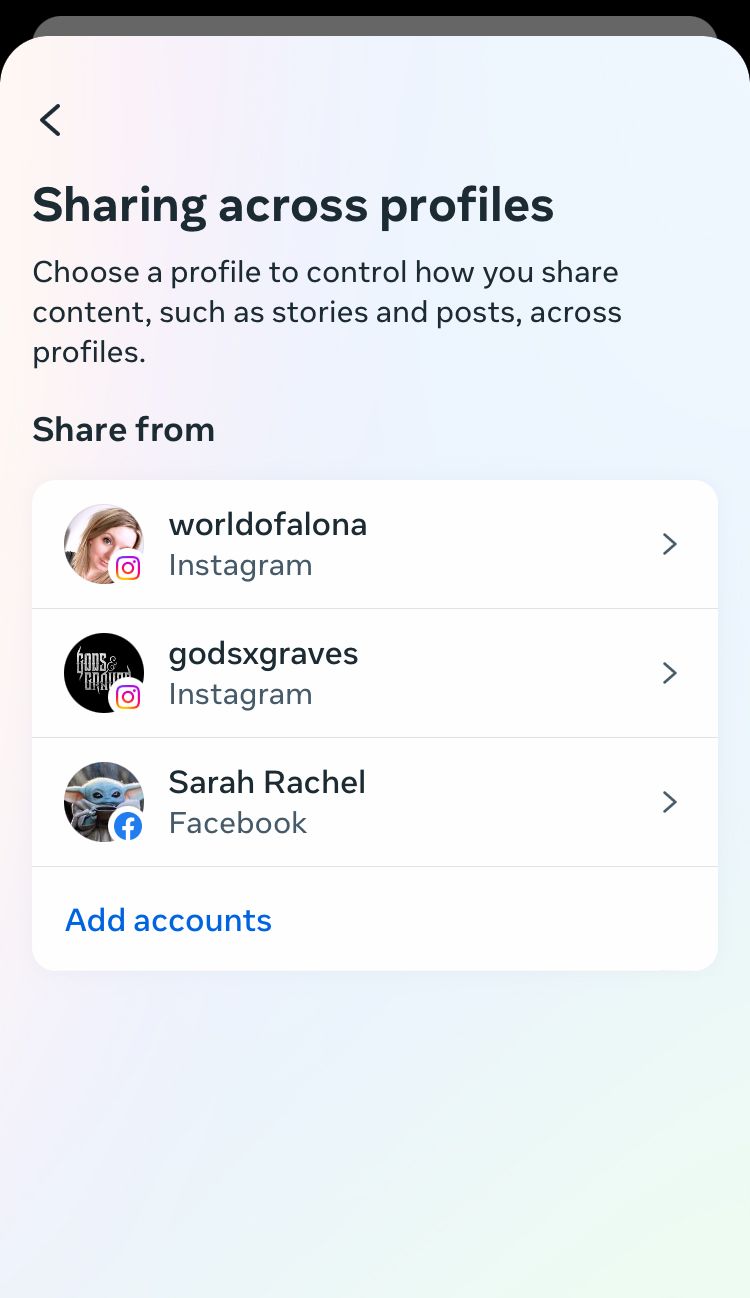 A pretty neat part of this feature is that you can choose which types of content to crosspost. Whether you want only stories, posts or reels published on Facebook too, or you'd like the whole lot, you can toggle each option on or off individually. You can also change your decision each time you create a story, post or reel. This grants you maximum control over how your brand shows up online.
How to connect an Instagram profile to a Facebook Page
If you haven't set up a Facebook page or connected a Facebook page to your Instagram account, you can do this directly within Instagram. Firstly, make sure you have a professional Instagram account.
To connect a Facebook page:
Navigate to your Instagram profile.
Tap 'Edit Profile'.
Scroll down to 'Public business information' and select 'Connect or Create' next to 'Page'.
Tap 'Continue' on the pop-up message.
Choose an existing Facebook page you control or choose 'Create new Facebook Page'.
Select 'Done' when finished.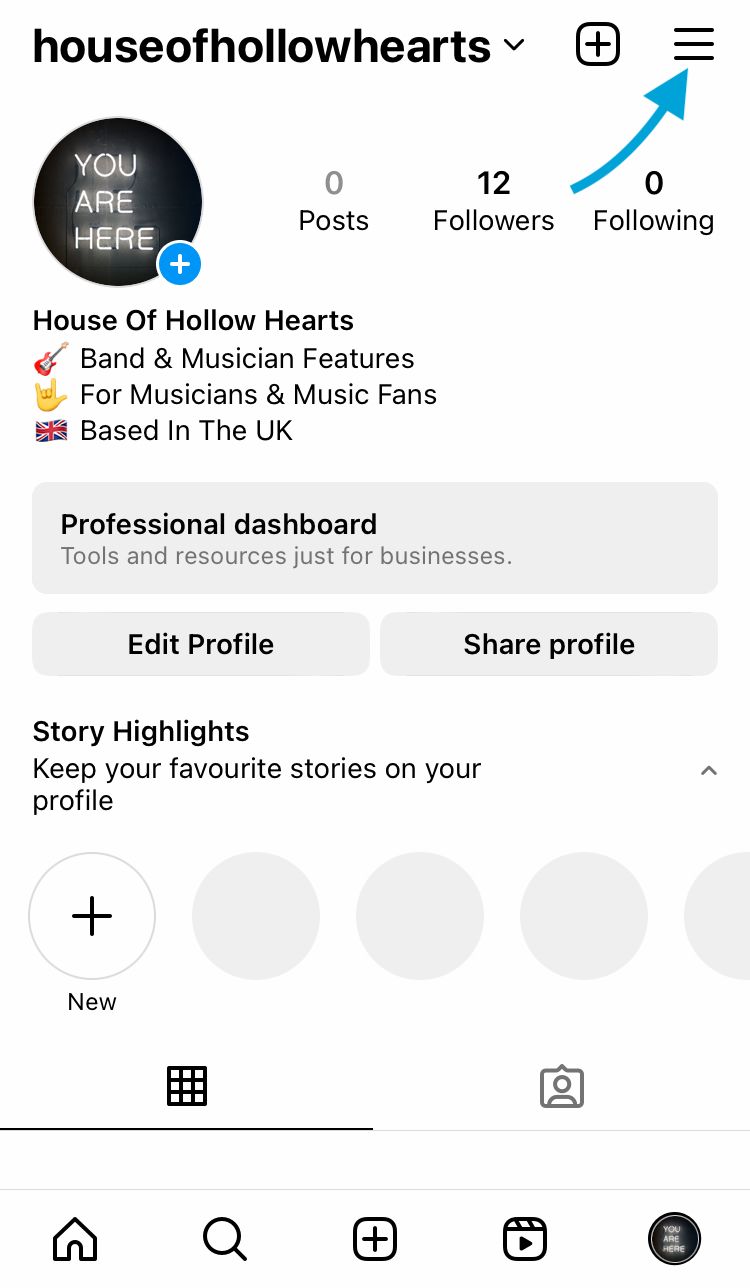 You should now be able to set up automatic crossposting within the Meta Accounts Centre.

Making use of the tools available to you could save you time, effort and money, helping you to grow your business more efficiently and effectively. For even more time-saving, innovative business must-haves, check out Minter.io - the social media analytics tool for businesses on social media. Try it free today!
---
Try Minter.io - the analytics tool for growing brands on social media.
Start your free trial→