The easy way to sync Instagram Reels to music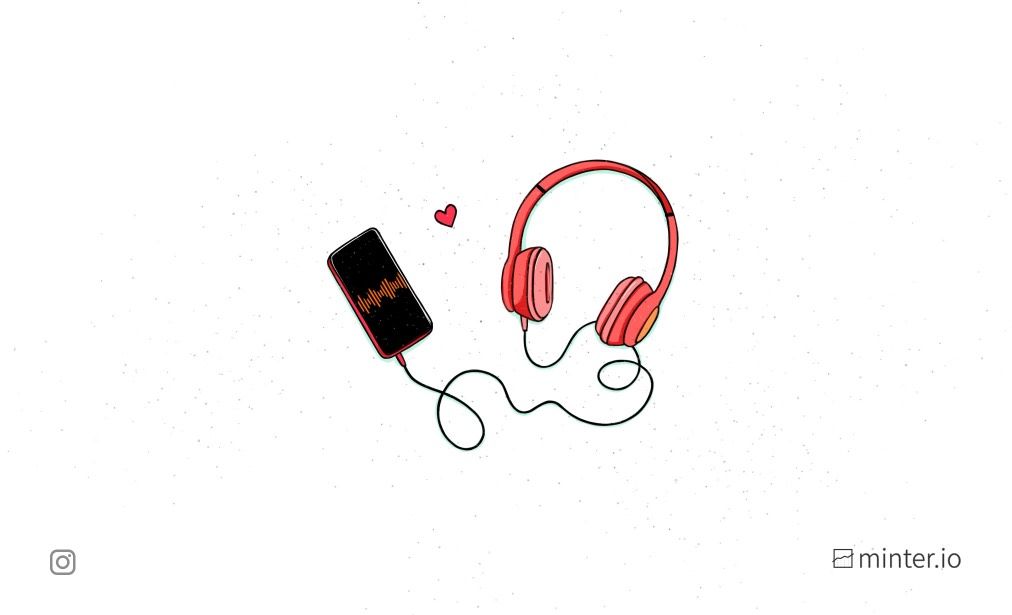 If you haven't heard of Instagram Grooves, you're about to discover your new favourite time-saver. Now, this feature lives in the Instagram app (no additional software to download) and the icon is so tiny it's easy to miss, but don't be fooled by its miniature appearance - Instagram Grooves packs a punch. This brilliant, bite-sized Instagram Reels feature can make an amateur look like a pro, a newbie look like a genius and an editing avoider look like a tech wiz.
Interested? Let's check it out…
What is Instagram Grooves
Instagram Grooves is an automatic editing feature hidden within the upload options. It appears when you choose to upload a video clip directly from your camera roll for an Instagram reel and it looks like a little scissor icon.

What's pretty incredible about this feature is that it takes your footage and develops it into a reel that looks heavily edited - at the touch of a button. It only takes seconds to use but the end result looks like it could have taken hours to edit. The edit is also automatically synced to music which gives it a professional feel. Instagram Grooves takes the headache and time-suck out of editing and syncing content while leaving you with a pretty cool piece of content to share with your audience.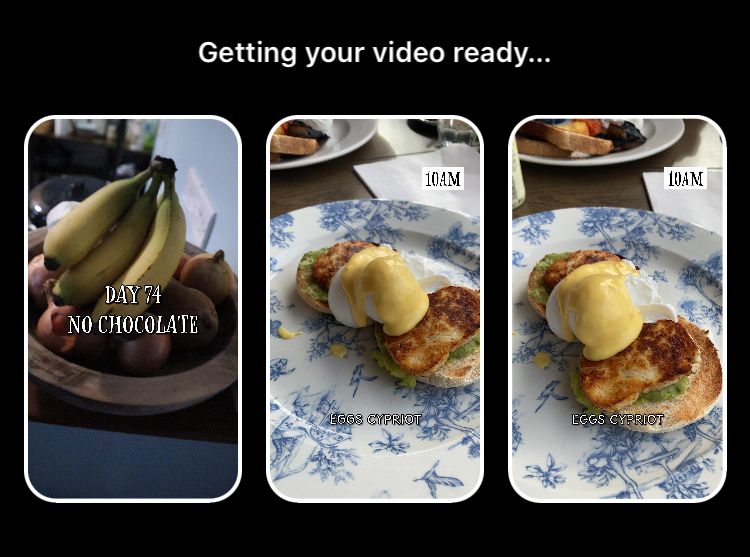 How to use Instagram Grooves
It's really simple to use Instagram Grooves and there are a number of cool ways to mix it up too. Let's first look at how to activate it and then walk through the different elements within the feature.
Accessing Instagram Grooves
You can only use Instagram Grooves on footage uploaded directly from your camera roll. Video footage is compatible with this feature but still images are not.
To use Instagram Grooves:
Open up the Instagram app and select the plus (+) icon to create a new piece of content.
Select the Reels creation option.
Tap on the icon in the bottom left-hand corner to upload content from your camera roll.
Select the Instagram Grooves scissor icon.
Choose the video footage you want to make into a reel.
Trim your video within the time limit for this feature using the bar at the bottom of the screen.
Then tap the 'Add' button in the top right-hand corner. Instagram Grooves will then work on editing your footage.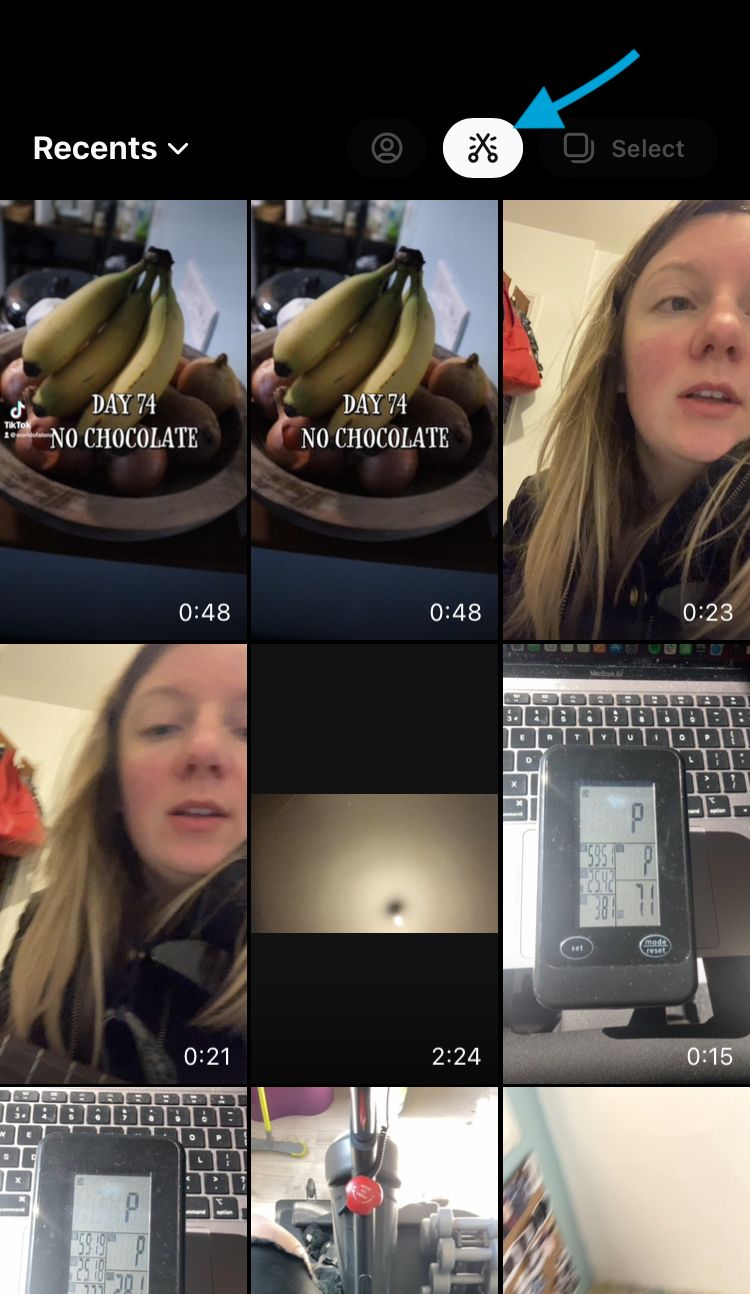 From here you have a few options to edit and adjust your reel footage with Instagram Grooves.
Bounce and smooth
There are two effects you can toggle between to create a different edit. Instagram Grooves automatically creates your reel with a bounce effect, however there is another effect, called smooth, which you can choose instead.
How to change the editing effect:
Tap the 'Styles' button in the bottom left-hand corner of the screen.
Choose the 'Bounce' or 'Smooth' effect.
Tap 'Done' at the bottom of the screen.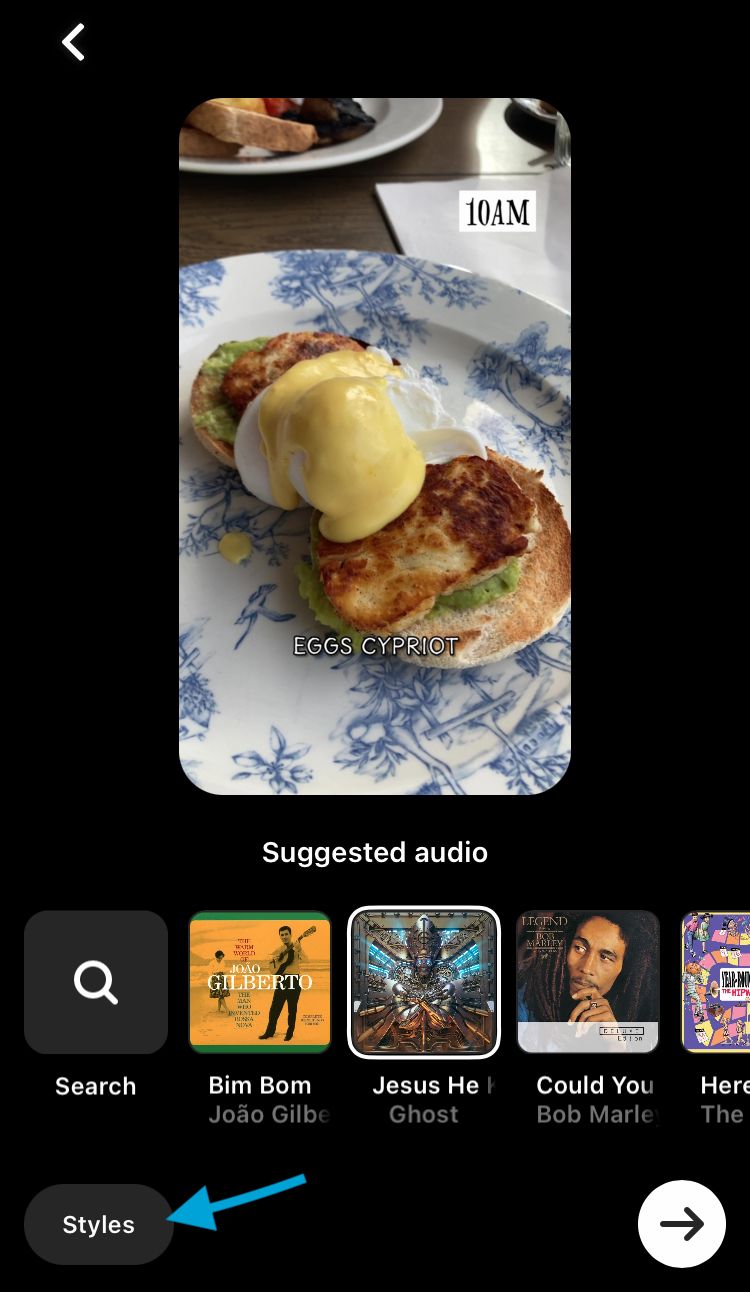 Change the music
When you use Instagram Grooves, your reel will be automatically set to music the app thinks you'd like to use. However, you can choose to change the music. Each time you choose a different piece of music, Instagram Grooves will re-sync your video clip to be in time with the audio.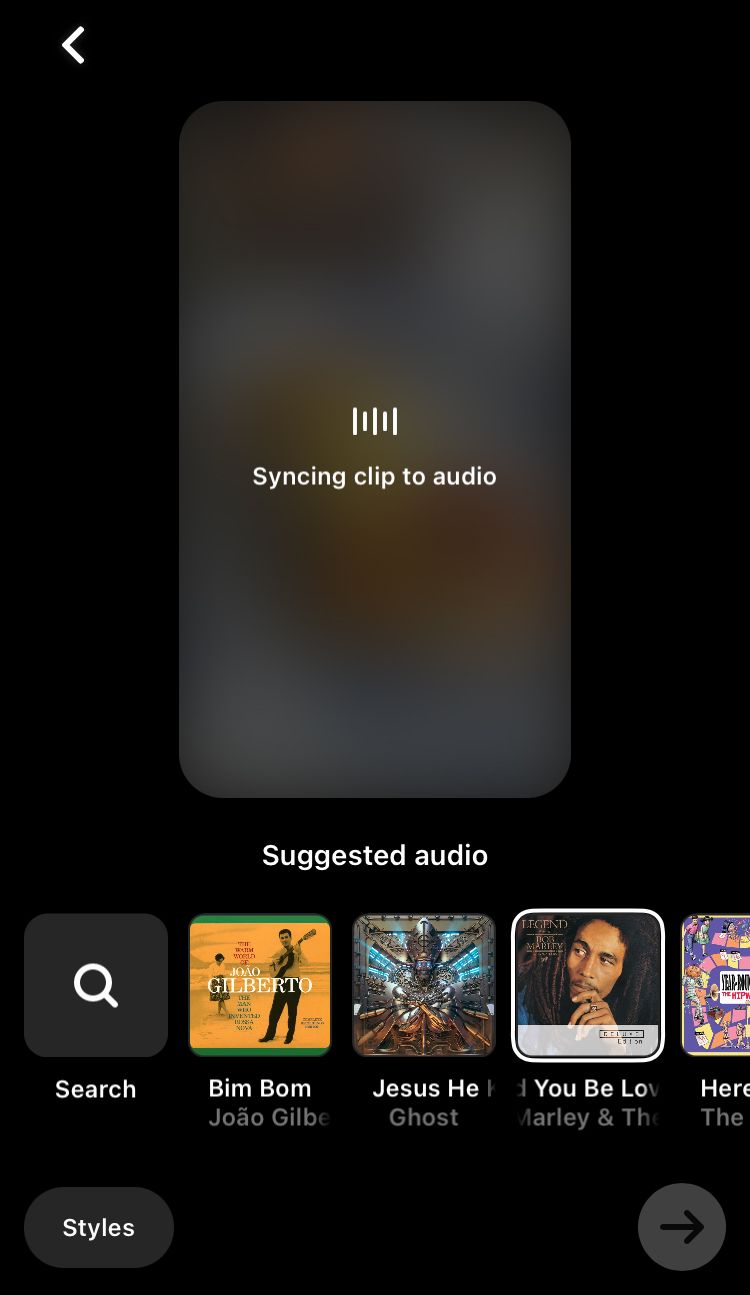 You can choose different music by scrolling through the pre-selected options at the bottom of the screen or by selecting the 'Search' function for more options.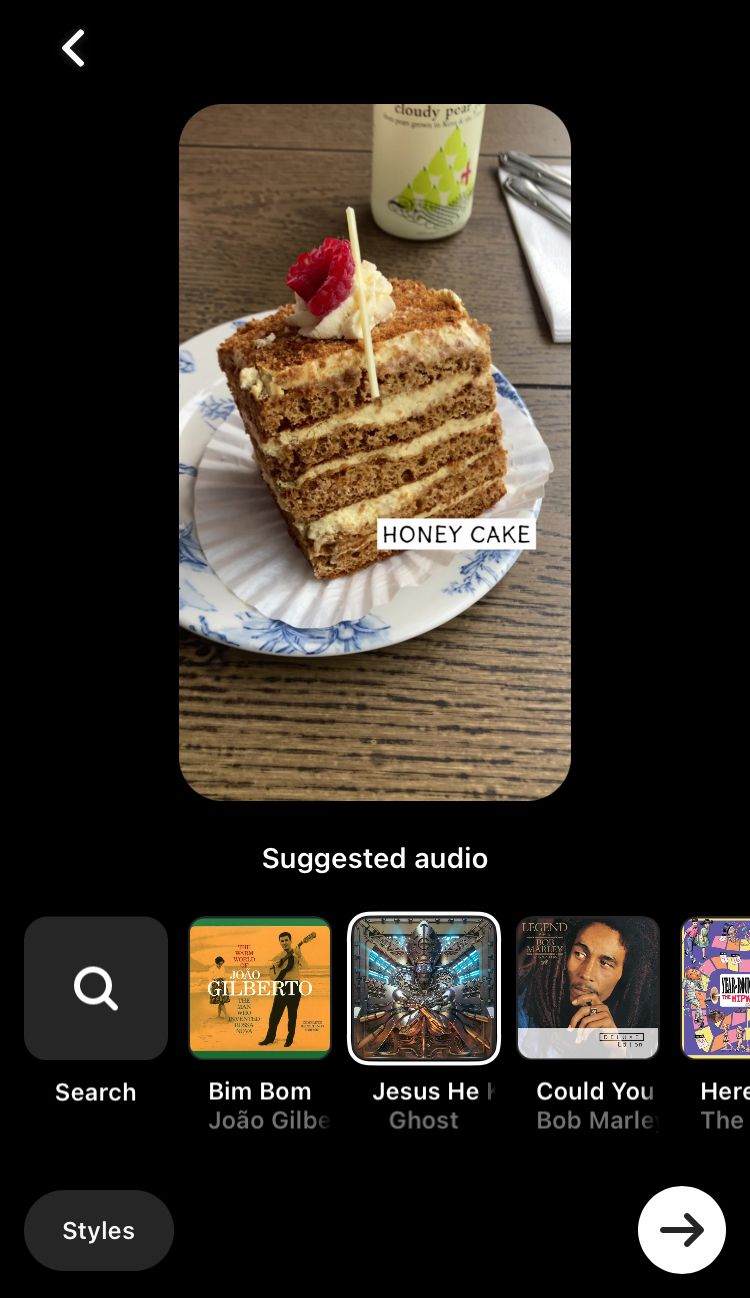 Adding a clever choice of music could make or break your Instagram Reels content. According to fanpage karma, a good choice of music on your reels could boost the engagement by as much as 746%. In a study, reels with music added had an increased amount of interactions. Using trending music increased both the engagement and reach.
Why you should use Instagram Grooves

Use Instagram Grooves to create impressive-looking reels that sync with music. Looking back at the info from fanpage karma, it's clear that there is a huge positive correlation between the performance of a reel and it being synced properly to music. Instagram Grooves makes this possible for anyone to achieve.
When time is limited, Instagram Grooves is a great option for getting content out quickly. It takes a lot of the time-heavy work, edits and tweaks out of the equation, leaving you to capture and share content you love without the fuss.
If you're not a confident editor, Instagram Grooves is the solution for you. The edits look really impressive for such a simple feature and it doesn't require you to learn anything fancy to get going.
We love the vibe, the simplicity and the creativity Instagram Grooves places in the hands of its users. There are, of course, limitations. There are only a few editing options and you have to play within the parameters of what the feature can do, but for ease of use and a pretty incredible end result, we think this is a feature more people should know about and utilise.

Once you've played around with Instagram Grooves, you can track how well your content performs with Minter.io - the analytics tool for businesses on social media. Give it a go to get access to all the info you need to make this year the best year for your social media presence.

---
Unlock better performance on Instagram with analytics.
Try Minter.io →