25 music sources for your social media content (no copyright claims!)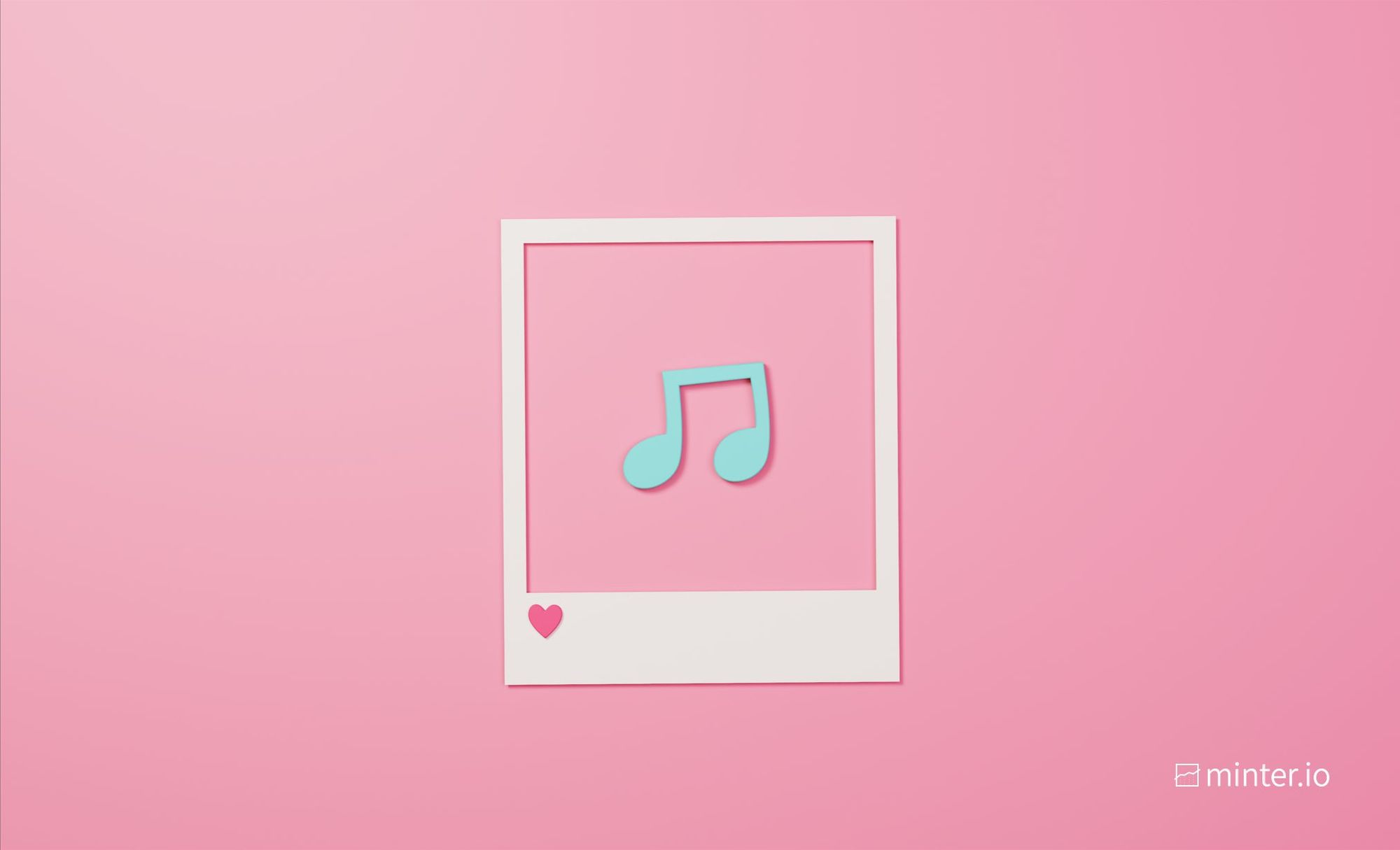 Have you ever created a great piece of content with the perfect soundtrack, only for it to be flagged and removed from your social media profiles for copyright reasons? Perhaps you avoid using music that isn't integrated with a social media platform to avoid potential copyright problems.

Music can make or break your content. It can grab attention and skyrocket your engagement. It can connect instantly with a specific target demographic and encourage more watch time, helping to bring your brand to the next level.

So, how can we add incredible music to our social media posts without the worry of having our content flagged or removed from our profiles? Today we're going to look at free royalty-free music, paid licenses and music added directly in-app, so you can confidently create content with incredible ear candy.

Free Music
Here is a list of places online you can find free royalty-free music. Take note of which social media websites you can use them on by reading the descriptions and policy FAQs of each website. There may also be stipulations of whether you can monetise the content and any conditions of using the tracks. Some artists require that you credit them, which generally means that you can use the music as long as you put the name of the artist in the content description (i.e. music by [insert artist name]).
Let's first look at artists who are stirring up a storm on Instagram…

Corey Gagné, creator of Not The King, creates music that is free to use as long as you're not monetising the content. However, if you find a track you like that you'd like to use in conjunction with monetisation, send him an email or DM to sort terms. Chocolate brand @loveraw used music by himself and the following artist in their IGTV videos.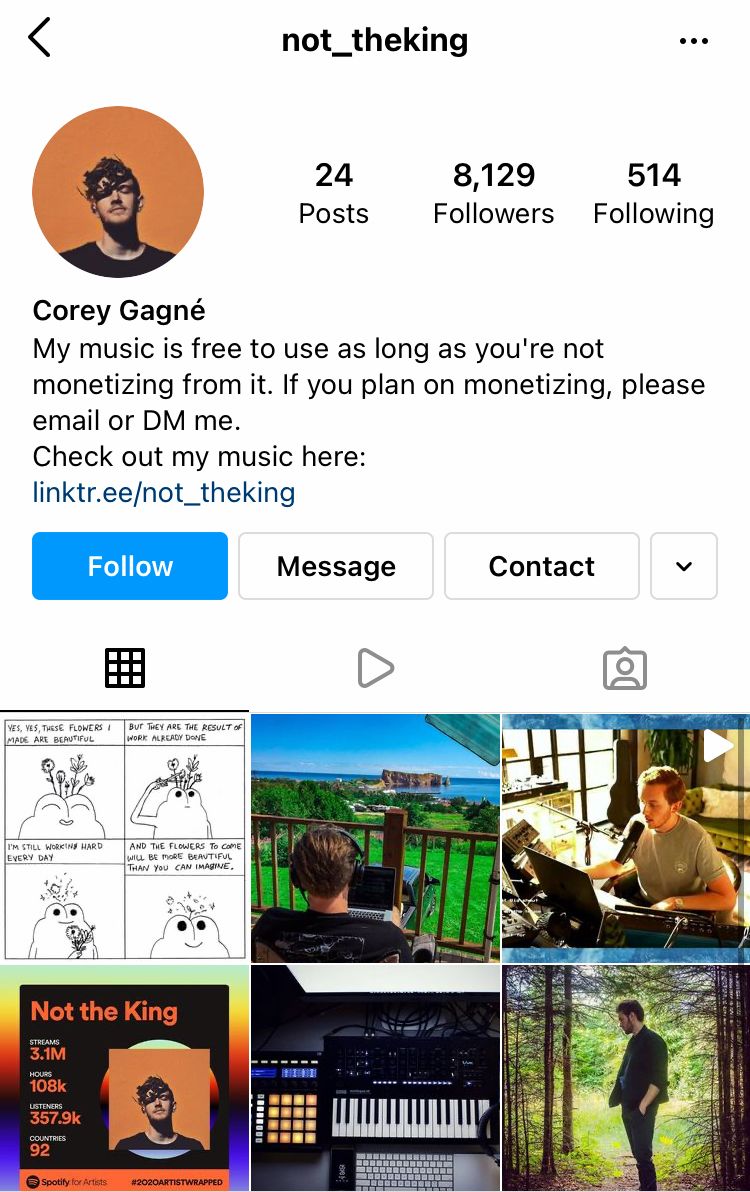 Ikson creates music that is free to use if credit is given (i.e. add details of the music artist and the track name in the content description). Full details of requirements are available on his website.
Here are some YouTube accounts that provide free music to use on video content…

Run by Free To Use Music, this YouTube channel shares music that is free to use, even in monetised content, on Instagram and Facebook. Be sure to credit the artist in accordance with their guidelines.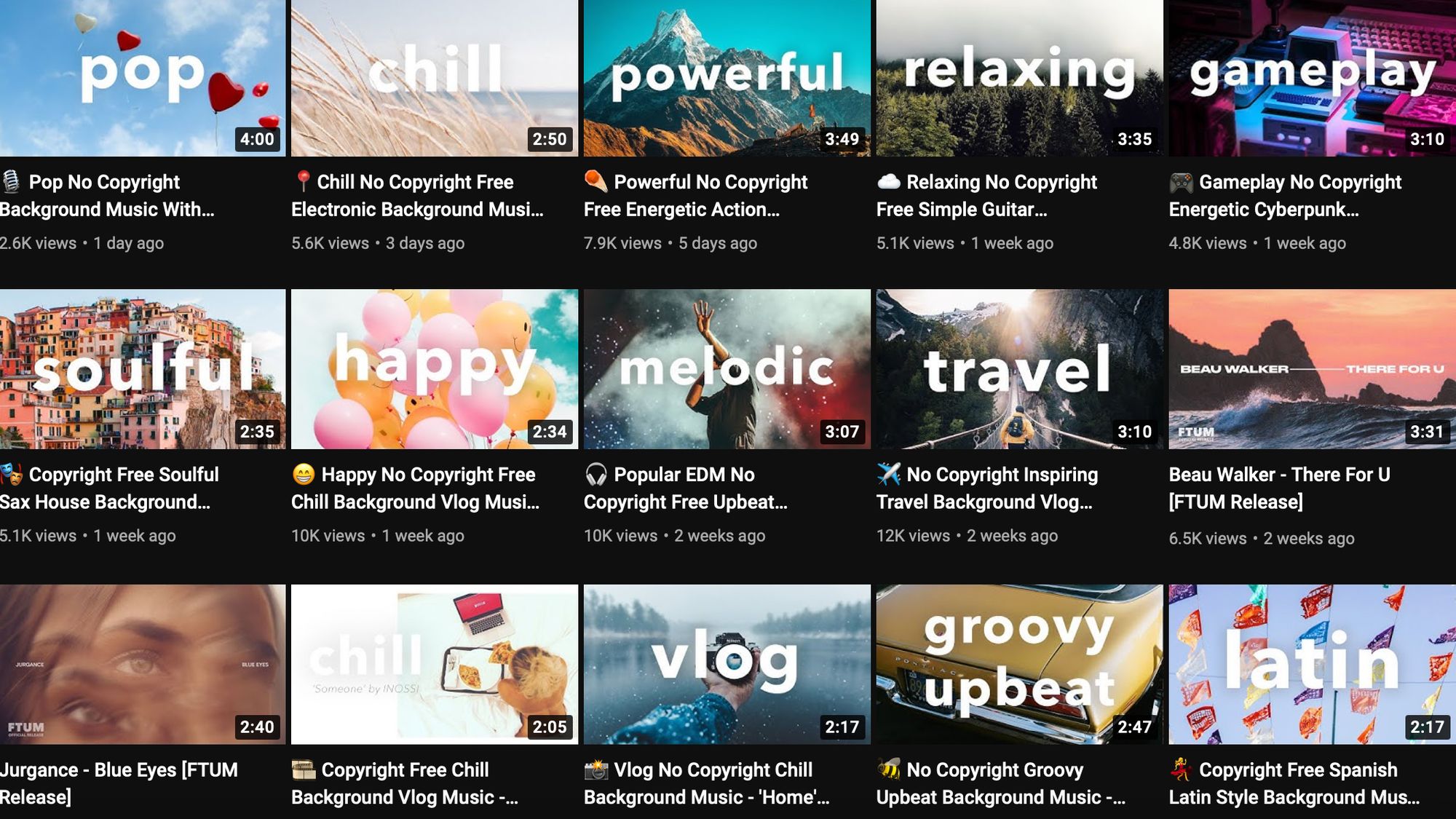 This YouTube channel provides music that can be used on social media as well as on monetised content such as website adverts. If you want to use music featured on this channel, make sure you read the description on the desired track as some require crediting the artist.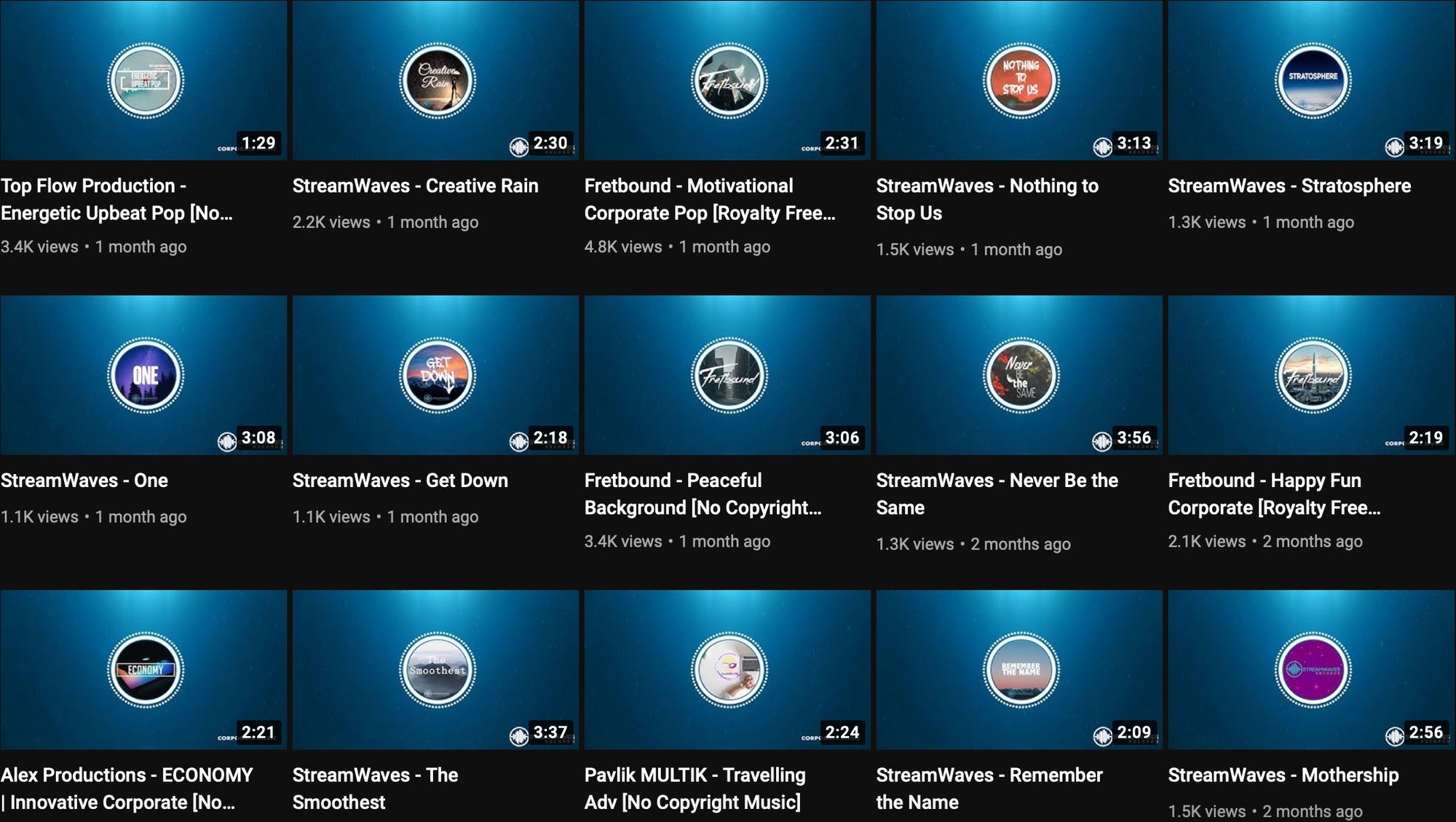 Another platform worth checking out is SoundCloud.

Aleksandr Shamaluev is the musician behind this SoundCloud page and he writes background music which you can use on social media. The only stipulation I can spot in his description is that a license is required to monetise content on YouTube. Check out his website for more.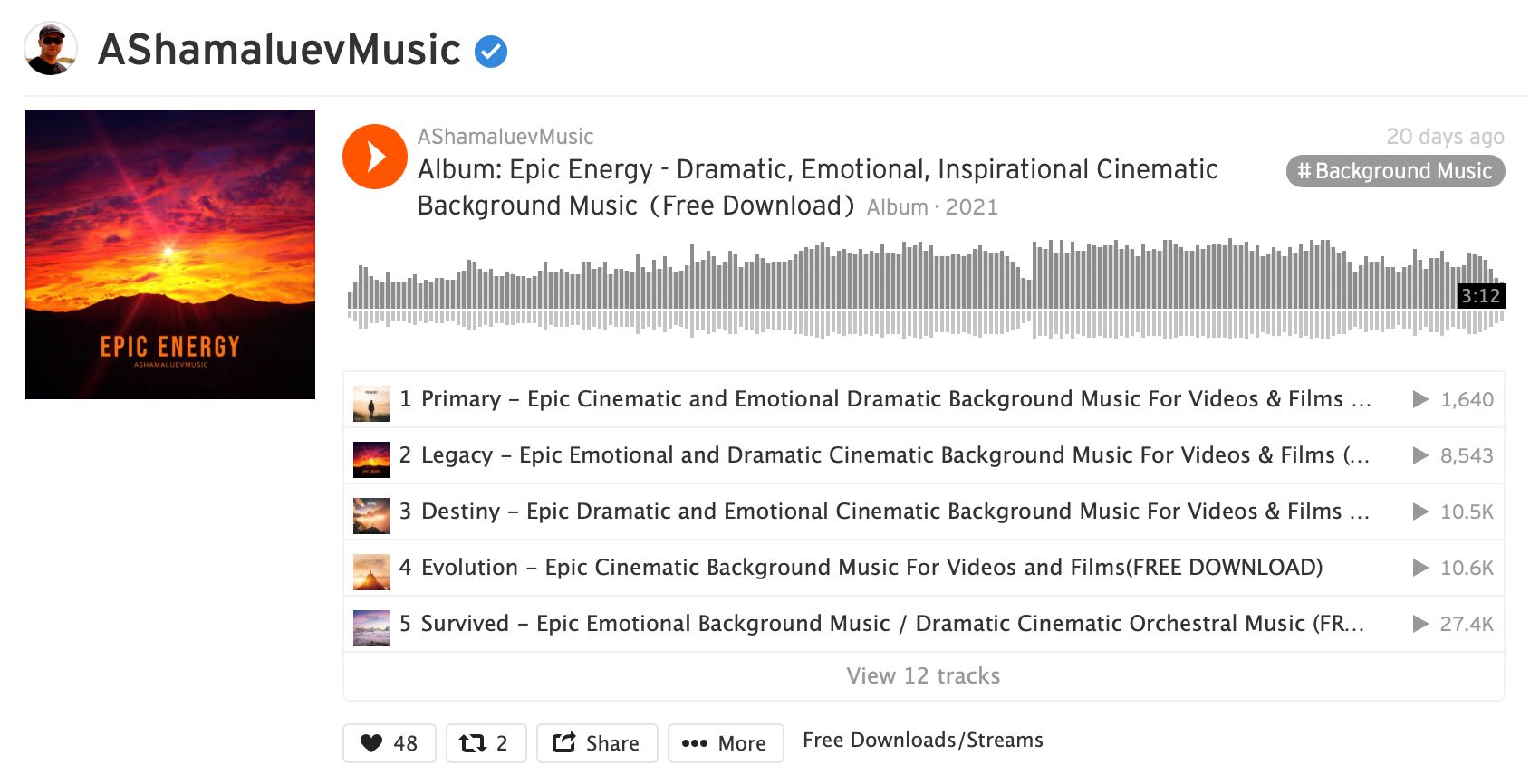 There are also multiple websites that allow free downloads and use of music on social media. Let's take a look at some…

Bensound music is free to use on social media as long as credit is given.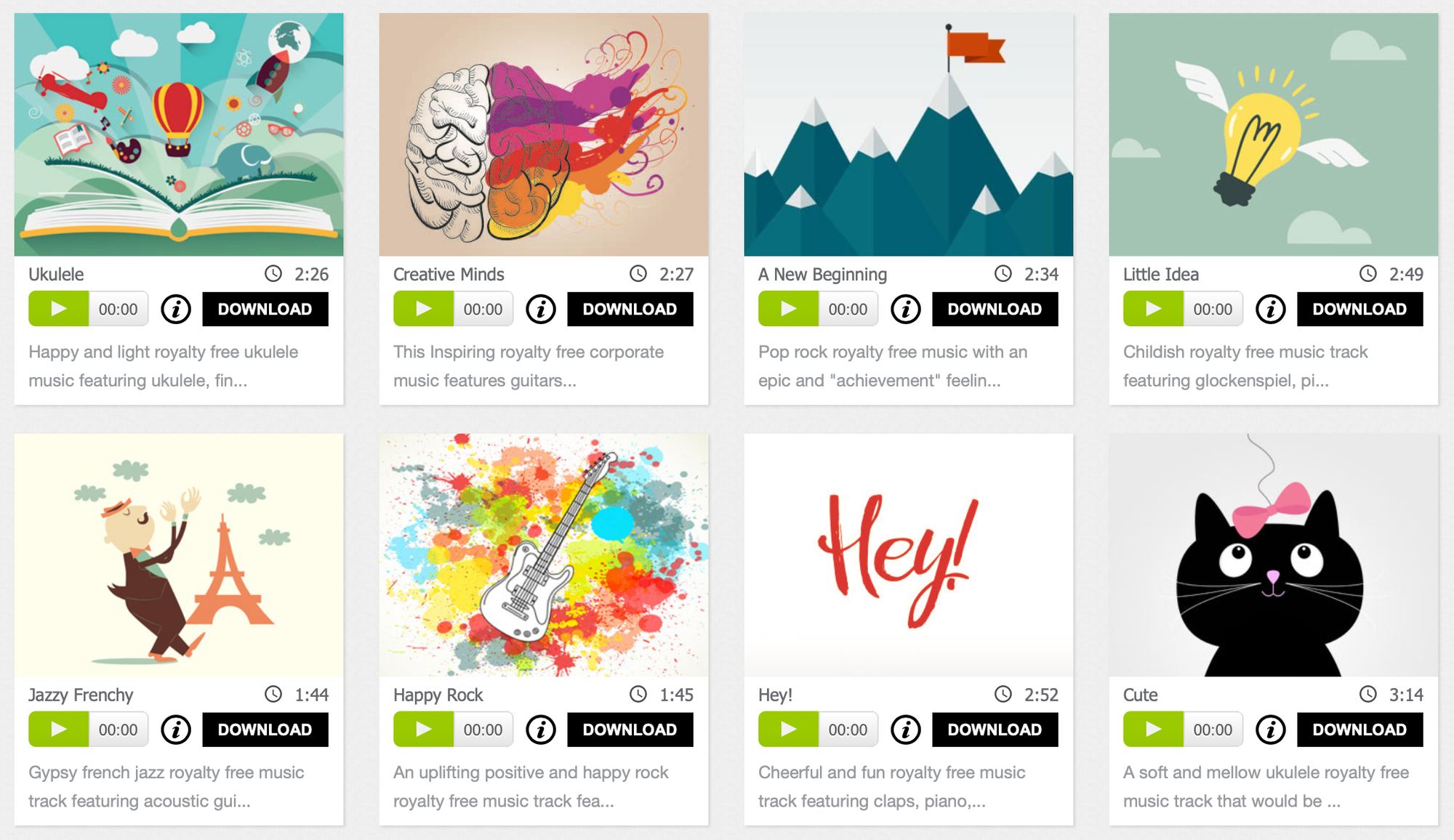 On this website, when you click the download icon next to a music track, it will state whether you can use it in commercial projects and if you're required to credit the musicians.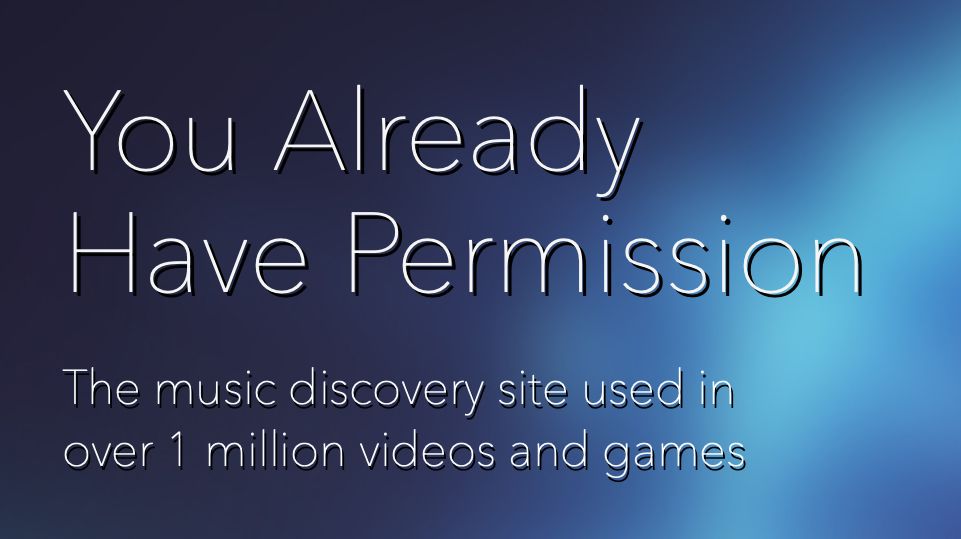 Select the 'Royalty-Free' music tab to explore free music. Click on each track to see required credits.

Don't let the emojis fool you, there is some seriously cool music on this website. Start by selecting the vibe you are after and browse through the tracks. No attribution is required and details of commercial and non-commercial use is noted next to each track.

Created by musician Jason Shaw, all music on this website is free and royalty free even for commercial purposes, as long as you provide credit to the artist.
Yet another website providing free, royalty-free music as long as you put the attribution in the credits.

With so many free options to choose from, there's loads of ways to add quality music to your social media content. Whether you're looking to liven up your Facebook posts, add a new vibe to your Instagram reels or attract more engagement on your Twitter updates, free music is a good place to start.

Subscriptions and Music Licensing
If you haven't found anything to your liking yet, perhaps you'll considering upping your game with paid music. Whether you're looking for an ongoing subscription or a single download, there are so many options available at the click of a mouse.

Here are some options worth paying the price…
Epidemic Sound has been growing in popularity over the years, especially among the YouTube community, but did you know Epidemic Sound also covers you from copyright claims on other social media platforms such as Facebook and Instagram? With personal and commercial subscriptions as well as single track licenses, there's nothing to lose by signing up for a 30-day free trial.

Brought to you by Envato Market, Audio Jungle provides royalty-free music which is downloadable by the track. With millions of songs, soundscapes and sound effects to choose from, you only have to pay for what you use.

If you thought Storyblocks was only for stock video footage and images, think again! You can sign up for a subscription that covers all the music and audio you want, or go the whole hog with stock footage on top.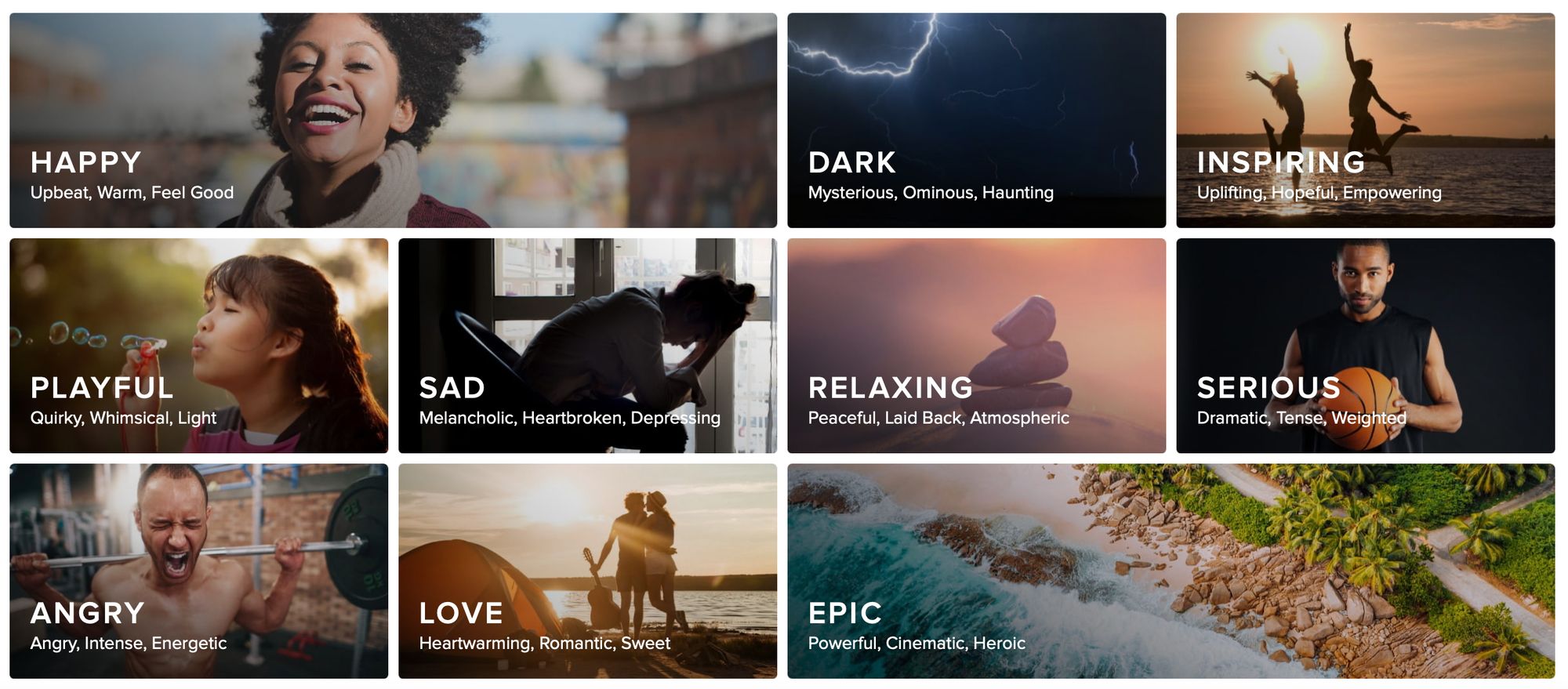 With 200+ songs added every month, this royalty-free music website is worth checking out. This one's another subscription-based service, starting for as little as $19 a month (or less when paid annually) and is trusted by Microsoft, Puma, Spotify and more.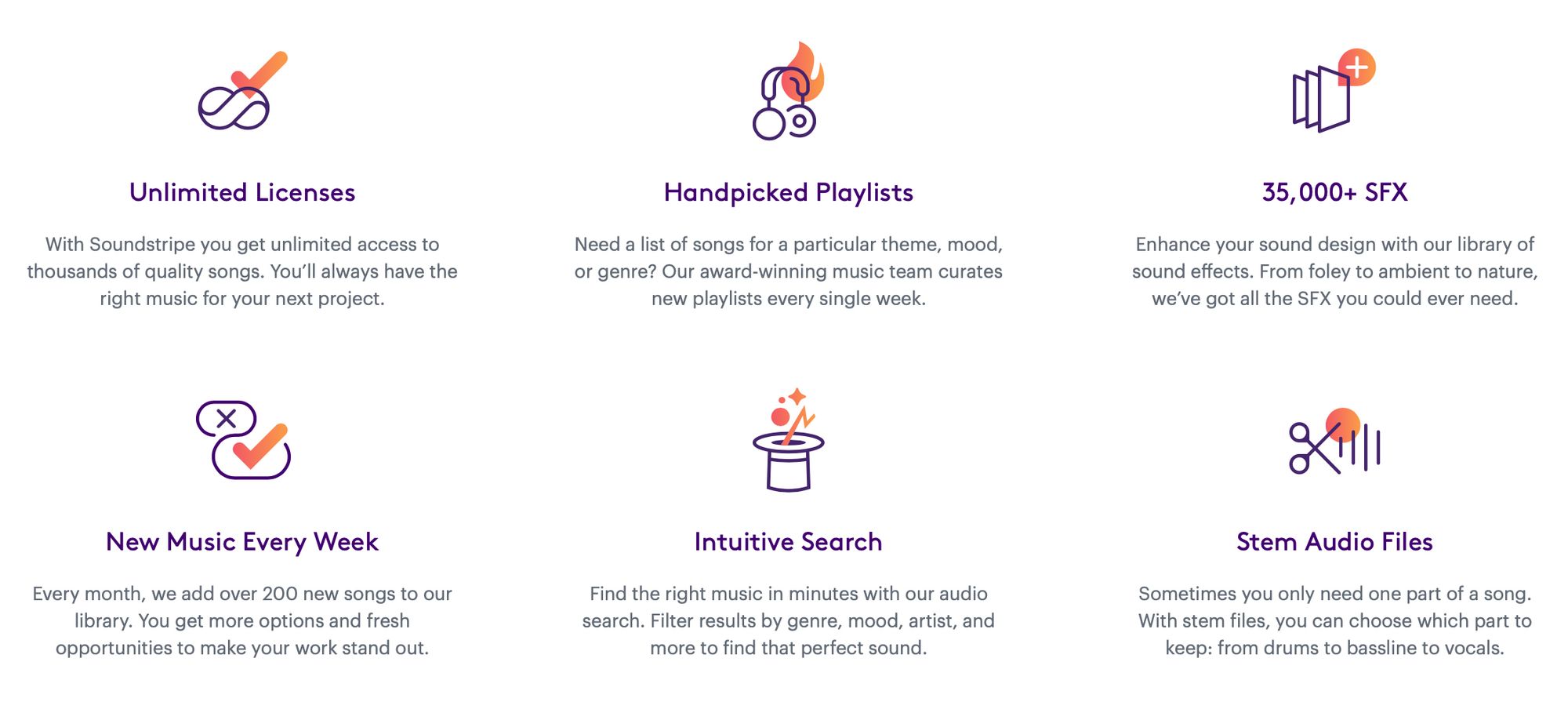 Linked with Artgrid stock footage, Artlist is the subscription-based royalty-free musical twin for video content.

If you're searching for music for commercial use, this is Jamendo's territory. It's worth checking out this website if you're creating adverts online.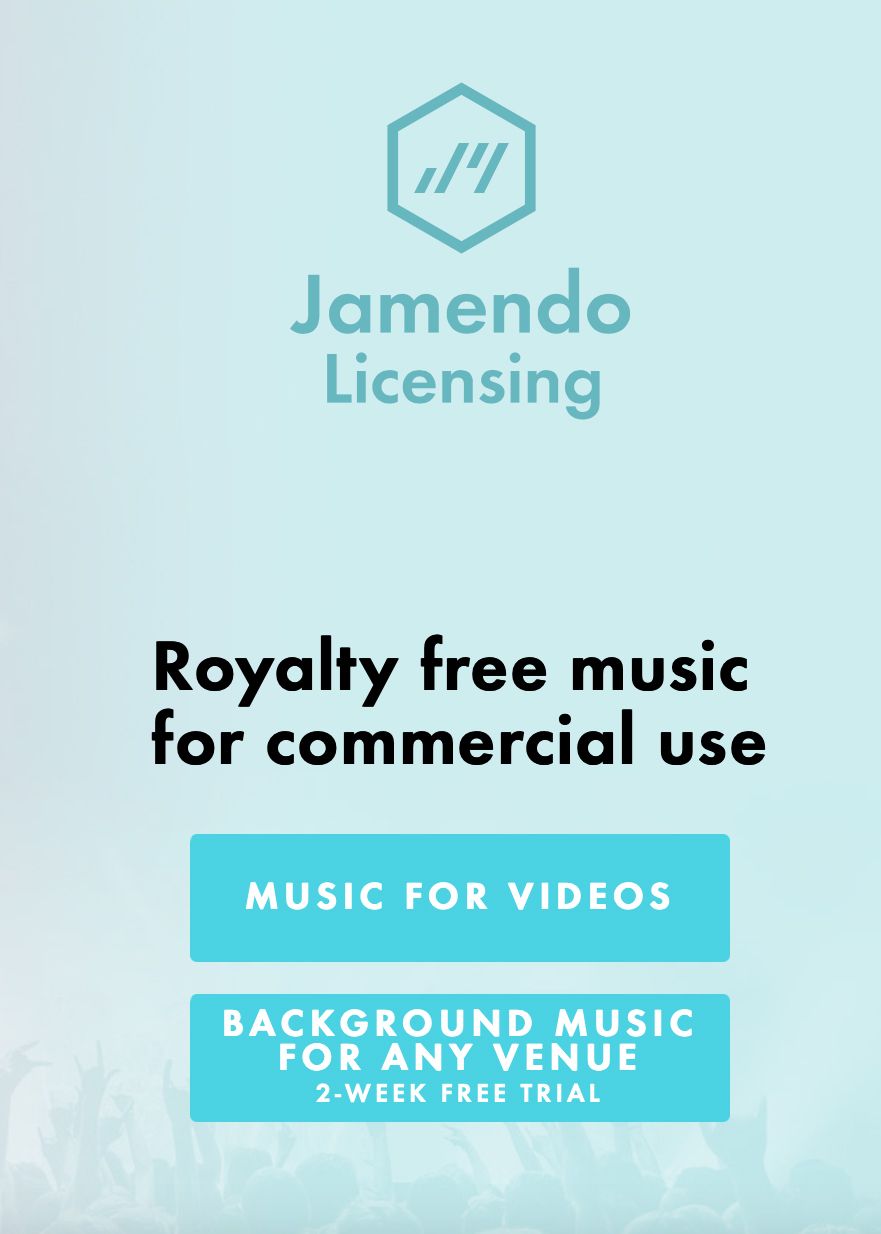 Promising stress-free licensing, this well-known stock image website hosts curated royalty-free music in this impressive library. Vogue, National Geographic and Billboard are just some of the big names featured among their users.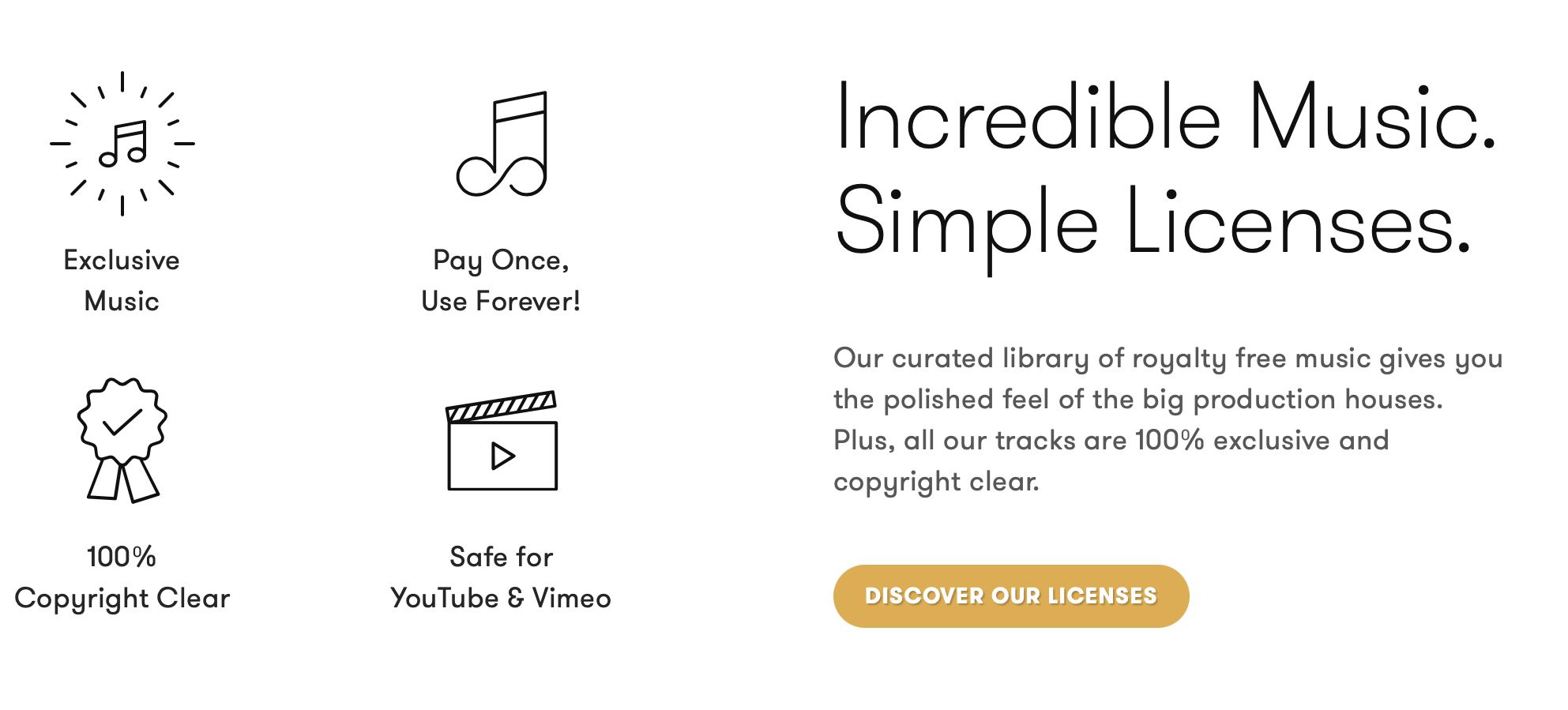 If you're wanting to go beyond the music, Shutterstock FLEX provides the platform to download images, videos and music in one simple subscription through Shutterstock Flex. If you're already using and loving the platform and looking to branch out, this could be the option for you.
Music Vine boasts that they are the platform for pro video and film. Got a team of content creators looking for the best? Put them to the test. They're already trusted by big names including: Google, Adidas, Amazon, Dell, Tesla, The North Face and H&M.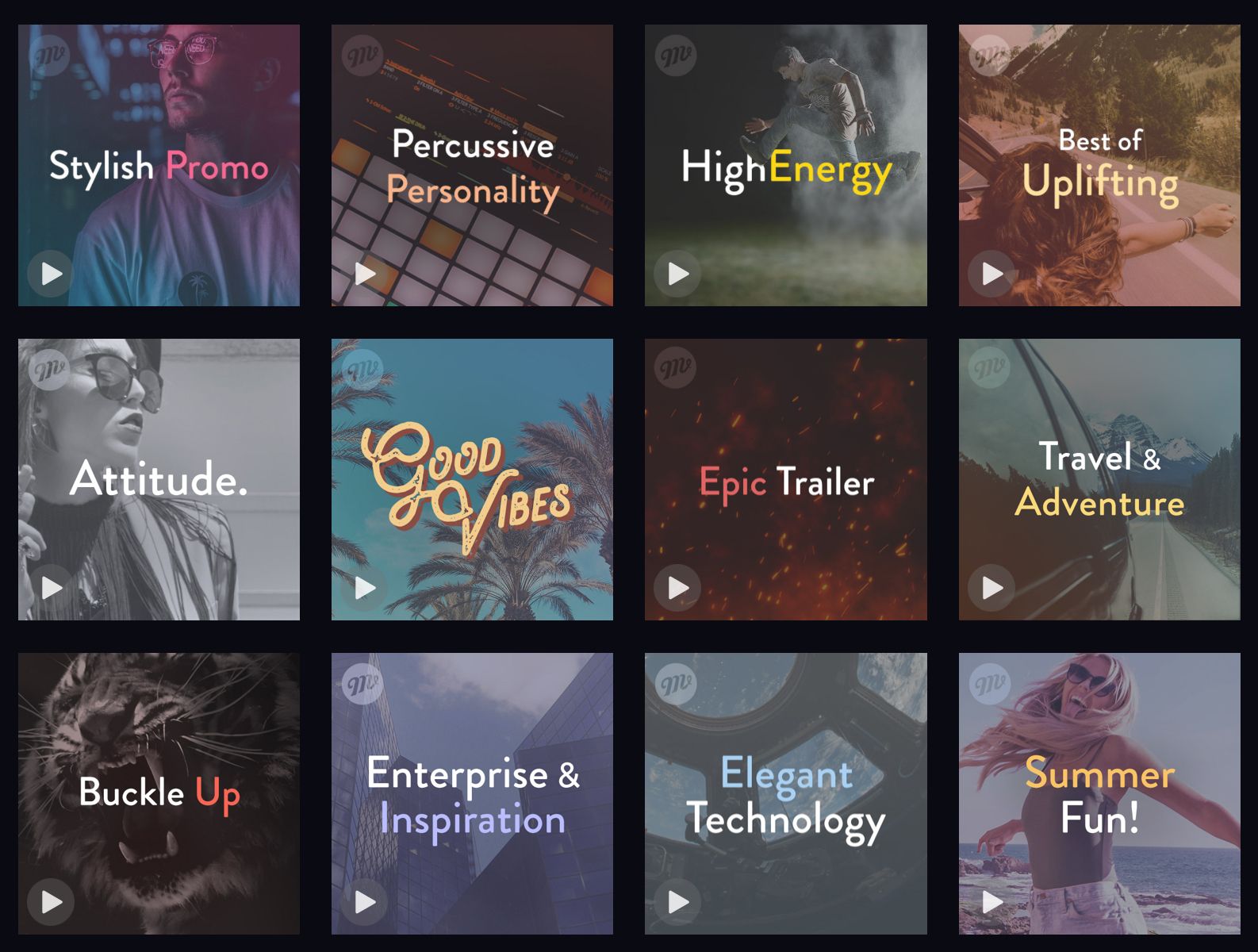 Musicbed has an equally impressive lineup of trusted users including: Lamborghini, Samsung, Cartoon Network, 20th Century Fox, NBC, ESPN, Netflix and Nike. If you're looking for some next-level listening, you can't go wrong with checking this company out.

How about something a little more humble? With plenty of genres and moods to choose from, this simple website is easy to use and straight to the point.

Integrated Music
Social media continues to grow more sophisticated and elaborate as demand grows and competition between social media platforms continues to evolve. As a result, we are seeing music features being integrated in more areas on social media.

Here are some ways you can utilise in-app music features…

Did you know that Facebook has its own library of music for brands and creators to use on Facebook? There are currently over 9,000 tracks and over 1,700 sound effects available in the Facebook Creator Studio. You can find these by going to https://business.facebook.com/creatorstudio and selecting 'Creative Tools' from the sidebar on the left-hand side of the screen, then selecting 'Sound collection' from the drop-down menu.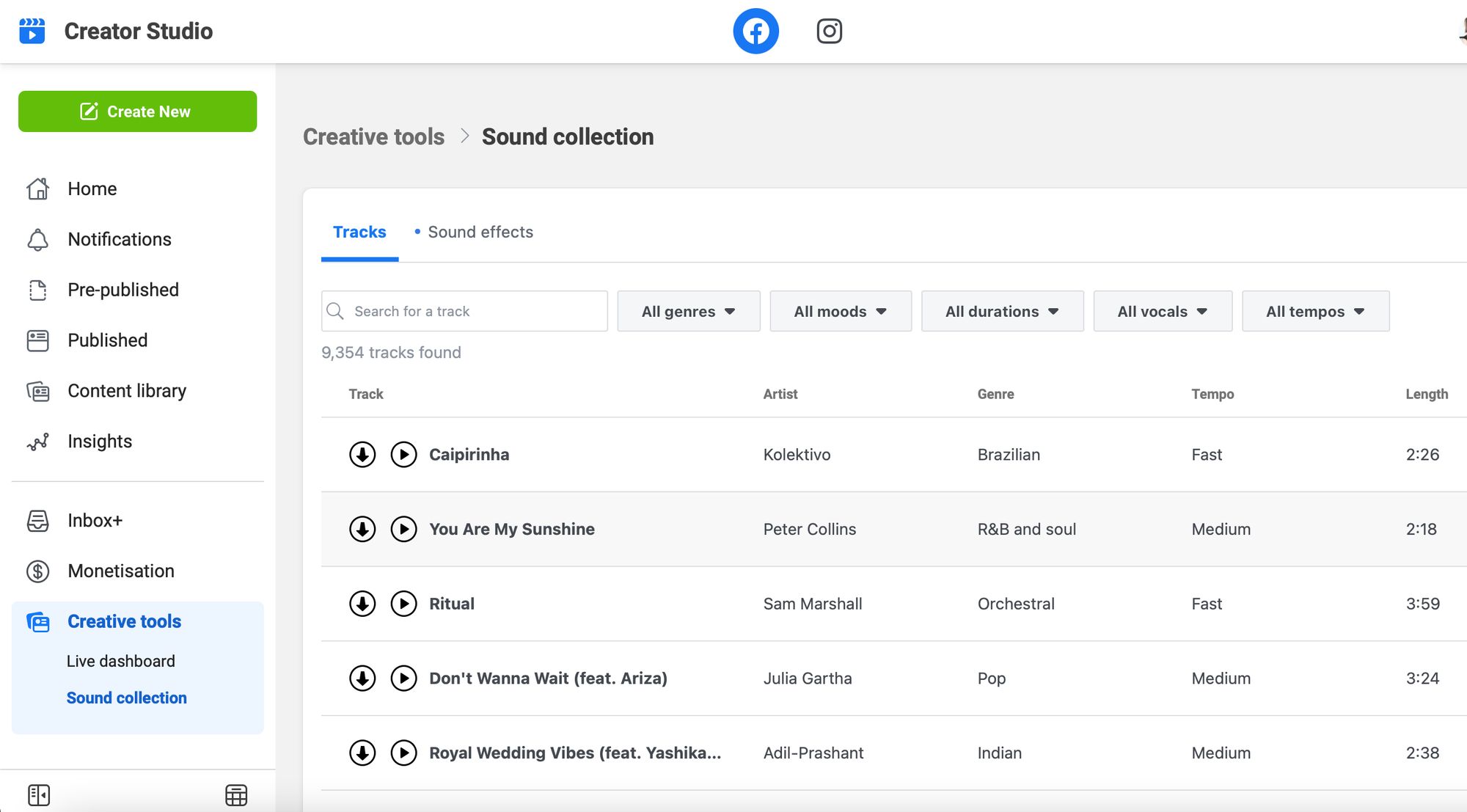 24. Instagram Stories
The music stickers feature in Instagram stories allows you to add popular music to your stories posts. You can browse, search and even save your favourites for later.

25. Instagram Reels
Instagram reels has a similar feature, allowing you to search and save audio and music clips which you can use in your reels content.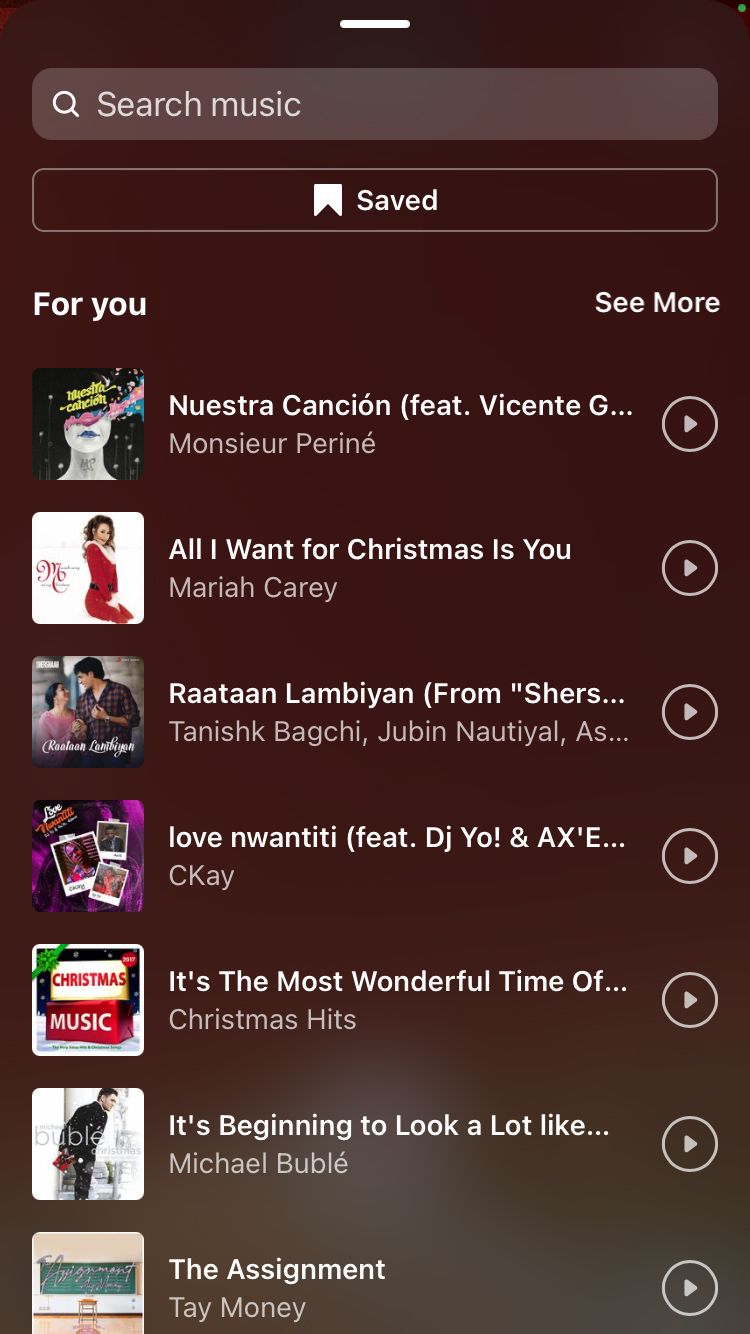 We hope you find the music you need to add an extra level to your presence on social media. For more tips from us, check out our blog, and if you're looking to take your Facebook, Instagram and Twitter profiles to the next level, see how we can help you with in-depth analytics from Minter.io.
---
Bring your Instagram performance to the next level!
Try Minter.io →