Twitter's Ticketed Spaces means more money for hosts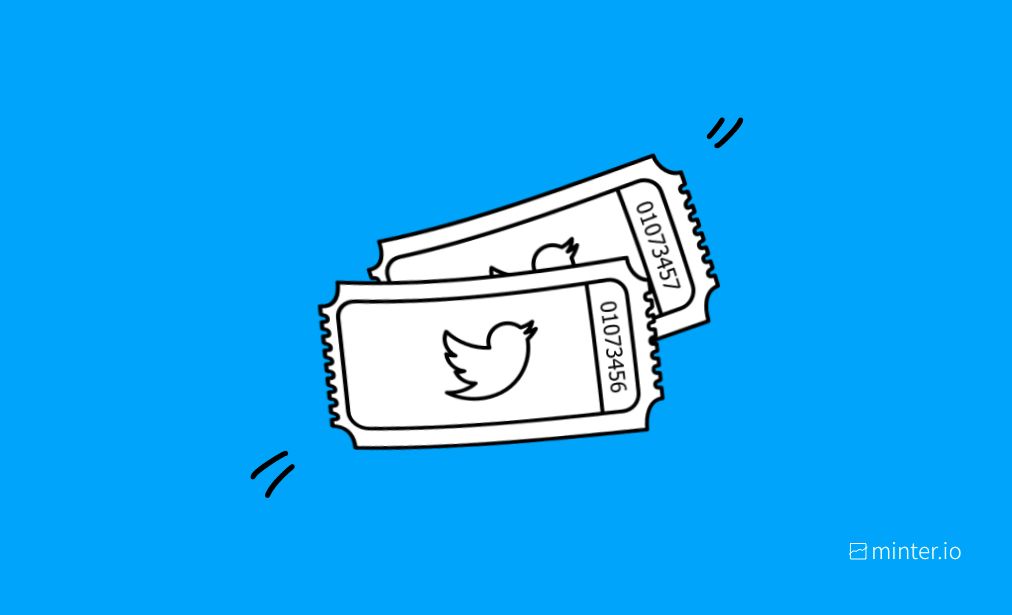 Twitter is currently experimenting with several ways for account holders to monetise their following on the platform. We have looked at tip jars and super follows, but today we are diving into Twitter's third monetisation effort on the platform: ticketed spaces.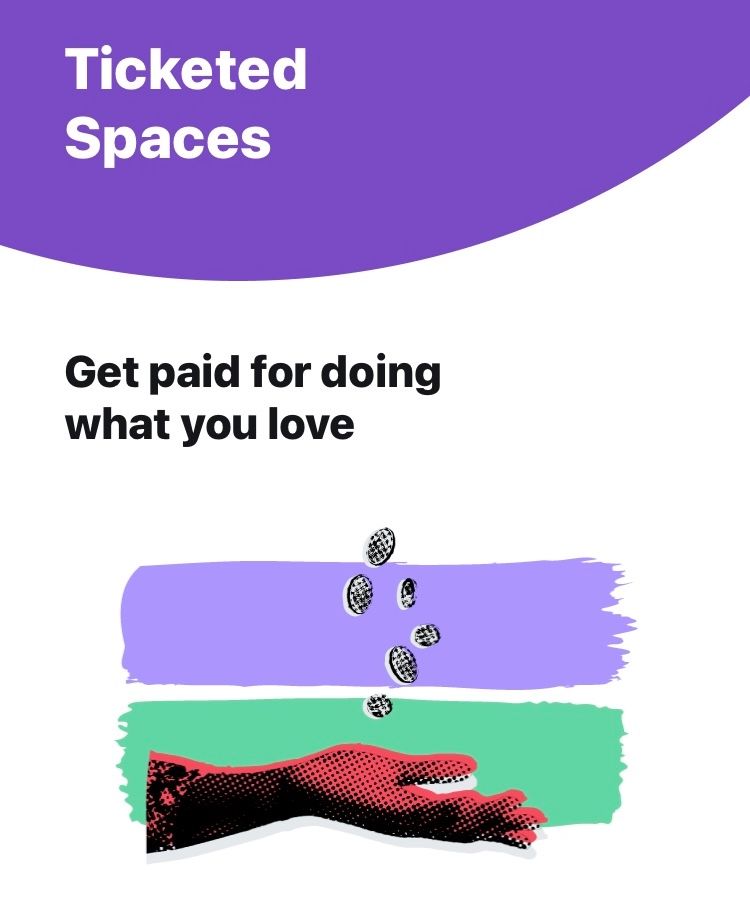 What are Twitter Spaces?
Twitter spaces is the audio sharing part of the social media platform. All audio is live, meaning conversations are happening in the moment and are unedited. The host can invite or allow up to 10 additional people to speak within the space too - so it doesn't have to be just you talking. Spaces could potentially be a move to deter content creators from driving traffic away from Twitter and onto other platforms such as Clubhouse.
What are Ticketed Spaces?
Ticketed spaces adds a monetisation element to the feature Twitter spaces. It is just like regular Twitter spaces, only behind a pay wall. Users must pay for a ticket to access these spaces. Eligible accounts can set up and schedule ticketed spaces and make money through these online gatherings.
How to set up Ticketed Spaces
Open the Twitter app.
Tap your profile picture in the top left-hand corner.
Select 'Monetisation' from the list.
Under 'Monetisation options' select 'Ticketed Spaces'.
Scroll and read through the information before tapping the 'Check eligibility' button at the bottom.
If you are eligible, tap 'Apply'.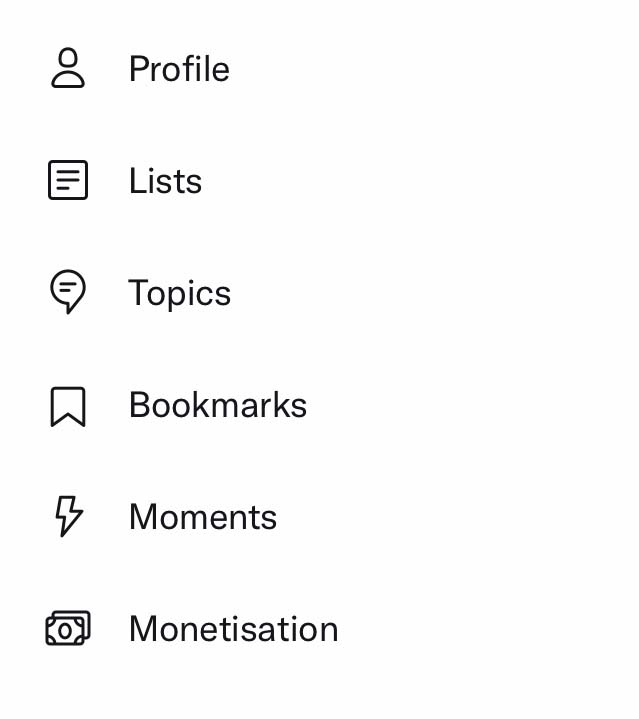 Eligibility Factors
In order to apply for access to set up your own ticketed spaces you must:
be at least 18 years old
have 1k followers or more
have hosted three spaces in the past 30 days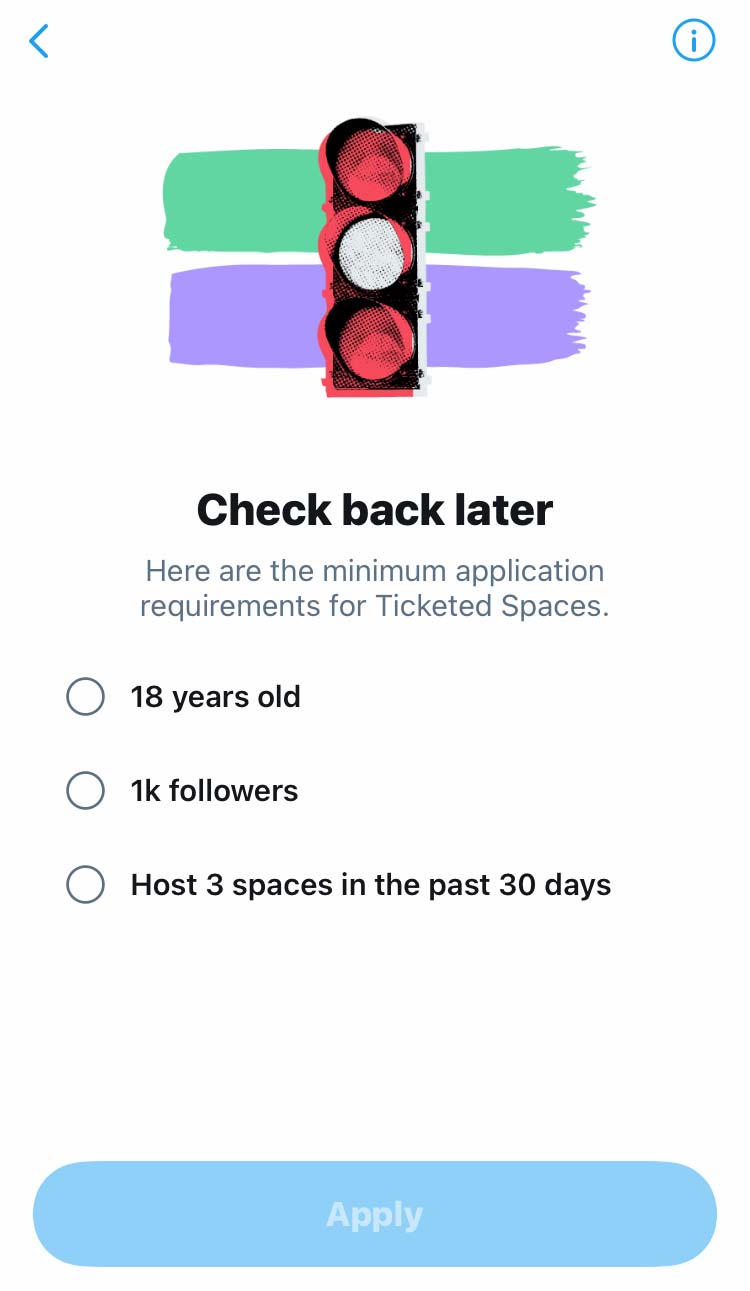 See the extensive list of eligibility factors here: https://help.twitter.com/en/rules-and-policies/ticketed-spaces-policy
How much money can you charge?
According to The Verge, Twitter allows ticketed spaces hosts to charge between $1 and $999 for a single user's access. You can cap the amount of tickets available, making exclusivity an additional reason to charge.
How much money can you make?
The spaces host can earn up to 97% of the revenue of tickets sales. Once they make a total of $50,000 in lifetime earnings from monetisation features on Twitter, future earnings reduce to up to 80% of revenue after platform fees on in-app purchases.

Why is audio big business?
Audio has been growing over the years. An estimated 193 million people (or 68% of the population) over the age of 12 in the US listen to online audio content on a monthly basis. This is 1 million more than in 2020.
We're experiencing the rise of podcasts, acceptance of audio books and the demand for entertainment or information while commuting or multitasking. The development of audio-based technology in and around the home such as Apple's HomePod and Amazon's Echo has fuelled additional growth. Whether you're looking for a motivational speech, a self-help podcast or a skill-building book, audio is becoming an increasingly popular medium of choice.
What this means for Twitter
It makes total sense for Twitter to set up features that draw on the growing popularity of audio content. Increasingly, Twitter is building far beyond the origins of the simple tweet. It is an evolving social media platform, capitalising on multiple forms of media to engage as many users as possible. With more platforms and apps being developed every day, it's important for companies to adapt to deter user attention going elsewhere.
What this means for creators

Twitter now has a space for free audio content and chargeable audio content, making it easy for creators to make content that suits them and their audience. More options means more choices and it just got easier to make money on the platform where your audience is already engaging with you online.

It's no secret that Twitter is diving head-first into monetisation features. Are you looking to hit the eligibility factors so that you can start monetising your brand on social media? Check out in-depth analytics for a better knowledge of your audience and how they interact with your content on social media with Minter.io.
---
Get insights that help your business grow on social media!
Try Minter.io today →