9 Techniques every business MUST use for Instagram Reels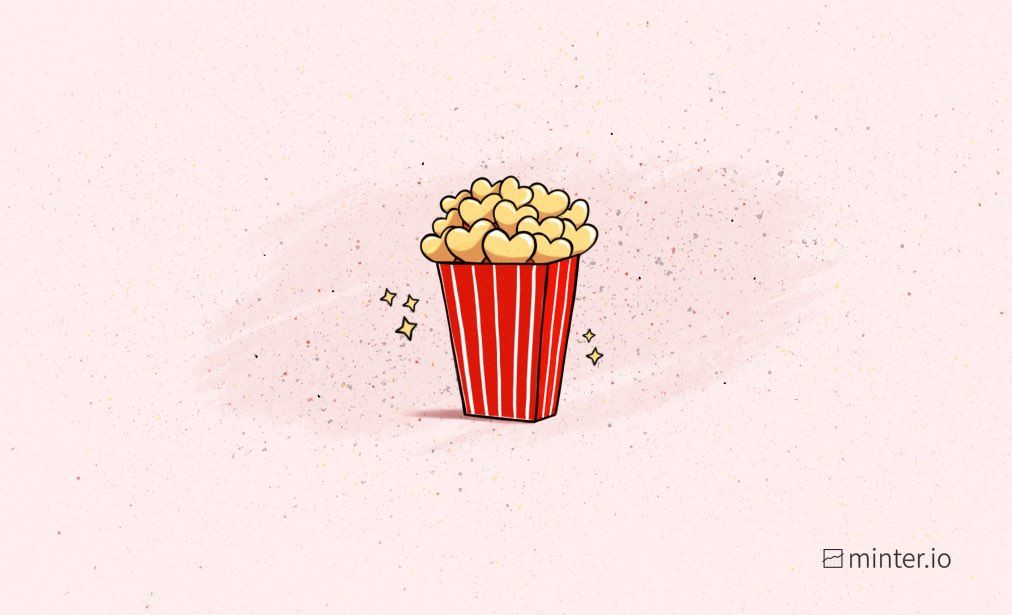 While we mere mortals have been tinkering with transitions and trying to keep up with trends, @jamieoliver, @johnlewis and @tefal.uk have created the Instagram reel to beat all other reels. We're going to break down exactly what they've created, why it's so effective and how you can implement several of these techniques into your own Reels creations.
Check out the reel here and we'll walk you through the things to apply to your Instagram Reels to level up your business.
Smash together ideas
Before you get snapping, you have to come up with some great ideas to capture for your Instagram Reels. Whether you opt to share information, entertainment or even infotainment (which is a glorious mash-up of the two) you might want to look at the genius of swirling ideas together to create a captivating combination.
1. Giveaway
One of the best ways to get an audience to interact is to give them a chance to get something really cool out of it. Giveaways and competitions are a classic choice as you can ask viewers to do things (like, comment, share, follow) for the chance of getting something in return. This instantly boosts your engagement, but also hooks people into seeing more of your content on their feed. Plus, it gives people a reason to return to your profile - to see if the winners have been announced.
The cover image of this reel example by @jamieoliver includes the word 'GIVEAWAY' so there's an instant and obvious reason to click. The conditions of entering the giveaway include: following all the brands involved in the giveaway, liking the post, commenting and tagging a friend! That's a whole bunch of engagement to boost this post.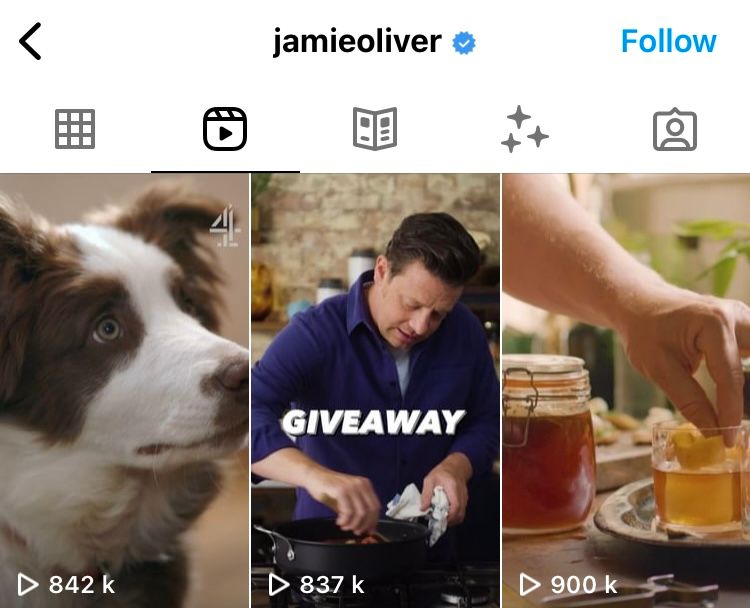 2. How-to guide
How-to guides are great for getting viewers to stay on, save and return to your content. A great guide gives viewers a huge amount of value, which in turn is valuable for your business as it spikes engagement and impressions from return views. The visual and audio elements of Instagram Reels makes step-by-step instructions simple to conceptualise and follow, which makes it the perfect feature for this type of content.
The main substance of this reel by @jamieoliver is a step-by-step recipe using the items in the giveaway. This is a clever way to show off the giveaway items, peaking interest while sharing content that people are likely to stay on, save and return to as they follow the recipe.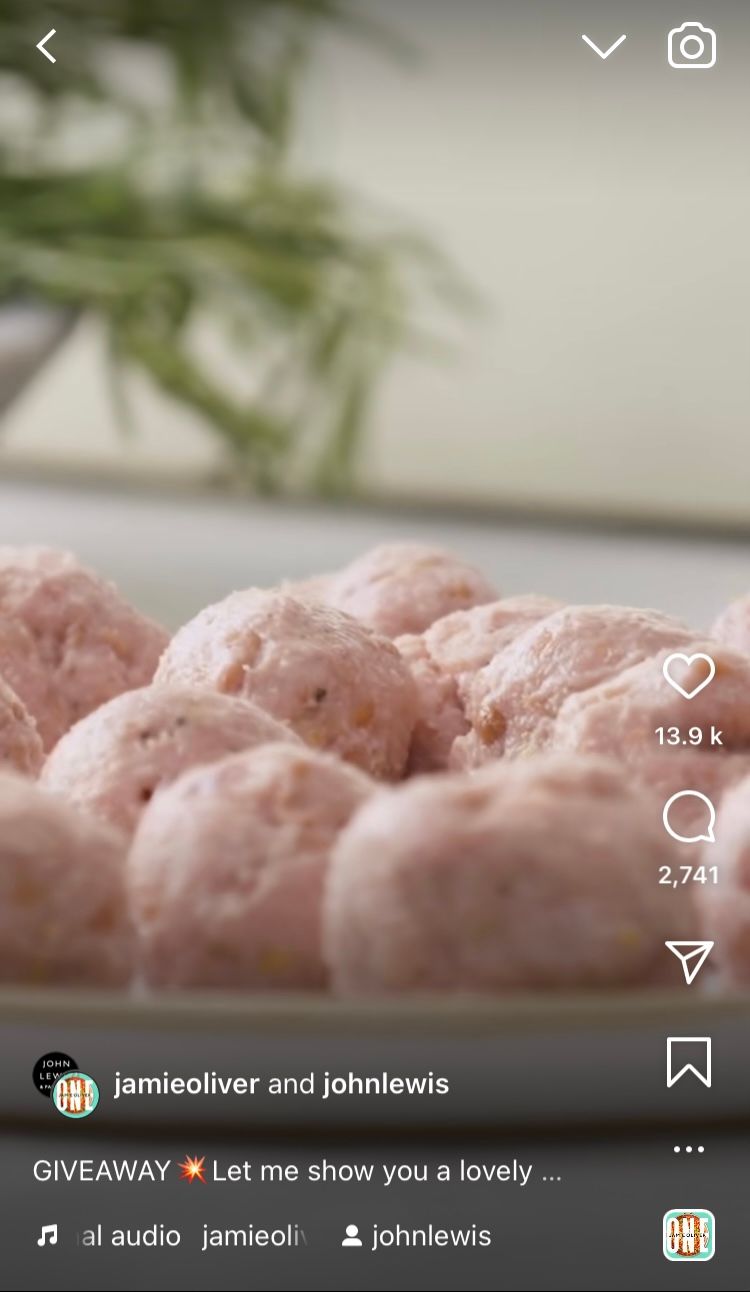 3. Collaboration
Let's not gloss over the massive collaboration of three huge names supercharging the efforts behind this campaign. We've got celebrity chef @jamieoliver, superstore giant @johnlewis and kitchenware kingdom @tefal.uk all teaming up to make this a success. This is a suitable three-way because their audiences are relevant to one another without being the exact same, they are all well-known brands operating at a similar business level and they all have sizeable audiences to draw from. The public figure of a celebrity puts a face and a personality at the forefront, which humanises the campaign - another key element that makes this collaboration such a great idea.
You can boost your Instagram Reels with collaborations. When looking for brands to join forces with, try to find businesses at a similar level that are relevant to your audience, without opting for direct competition.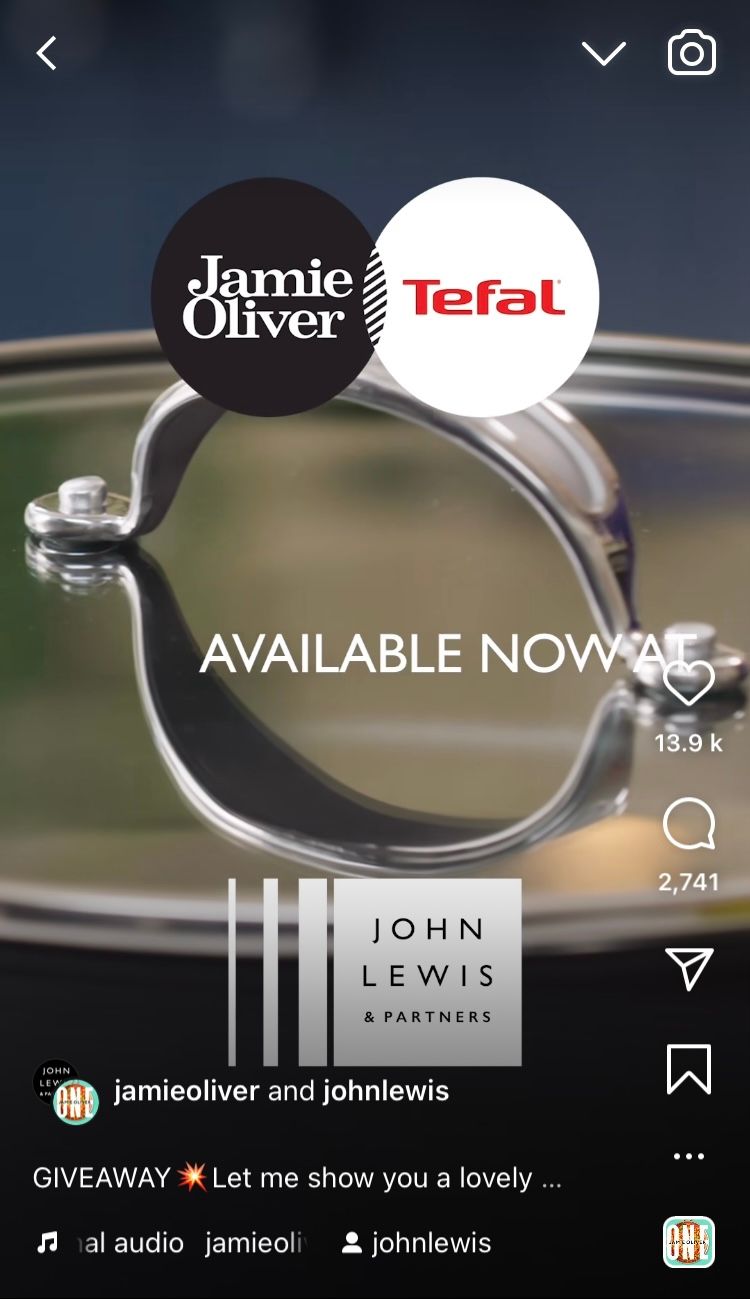 Notice how the @jamieoliver and @johnlewis Instagram profiles are both tagged as the creators of this reel. This is because they have both been added as collaborators when uploading the reel. This reel has been automatically posted to both brand profiles. You can do this by selecting 'Tag people' followed by 'Invite Collaborator' and selecting another profile before publishing your reel.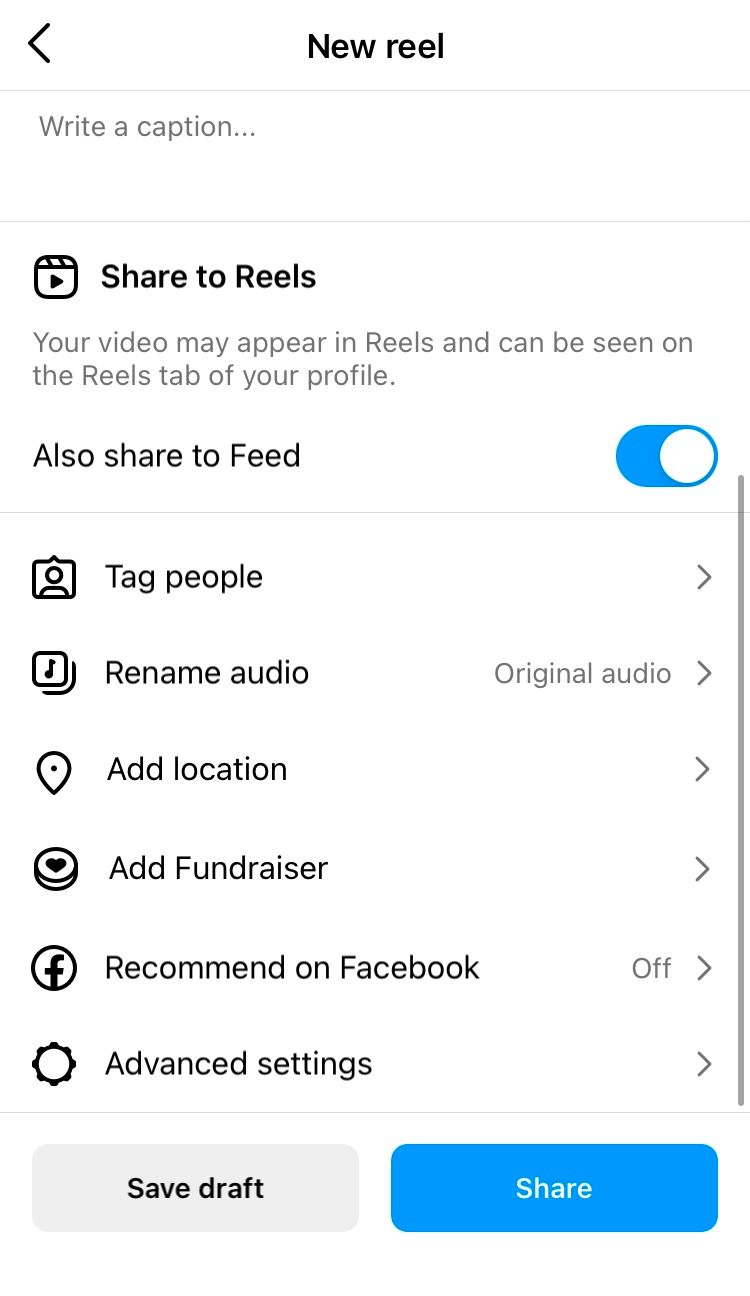 Editing techniques
Once you have your idea, it's time to get creative. An important component of the creative process is to craft content that grabs, holds and keeps the attention of the viewer. This aims to increase audience retention to boost reach and impressions. There are plenty of ways to edit your footage to make it interesting and here are a few key tricks you should know about.
4. Quick cuts
Changing the image on screen regularly can help keep viewers engaged, interested and wondering what they will see next. In this reel by @jamieoliver we counted a whopping 30 cuts in the edit.
5. Added text
Another technique which is becoming increasingly popular in Instagram Reels, Shorts and TikTok content is the use of text overlays. In this example by @jamieoliver, text has been added over the vital parts of the reel - the names of the ingredients. Adding text forces the viewer to read as well as watch and listen to the content. It could even increase views by 80%.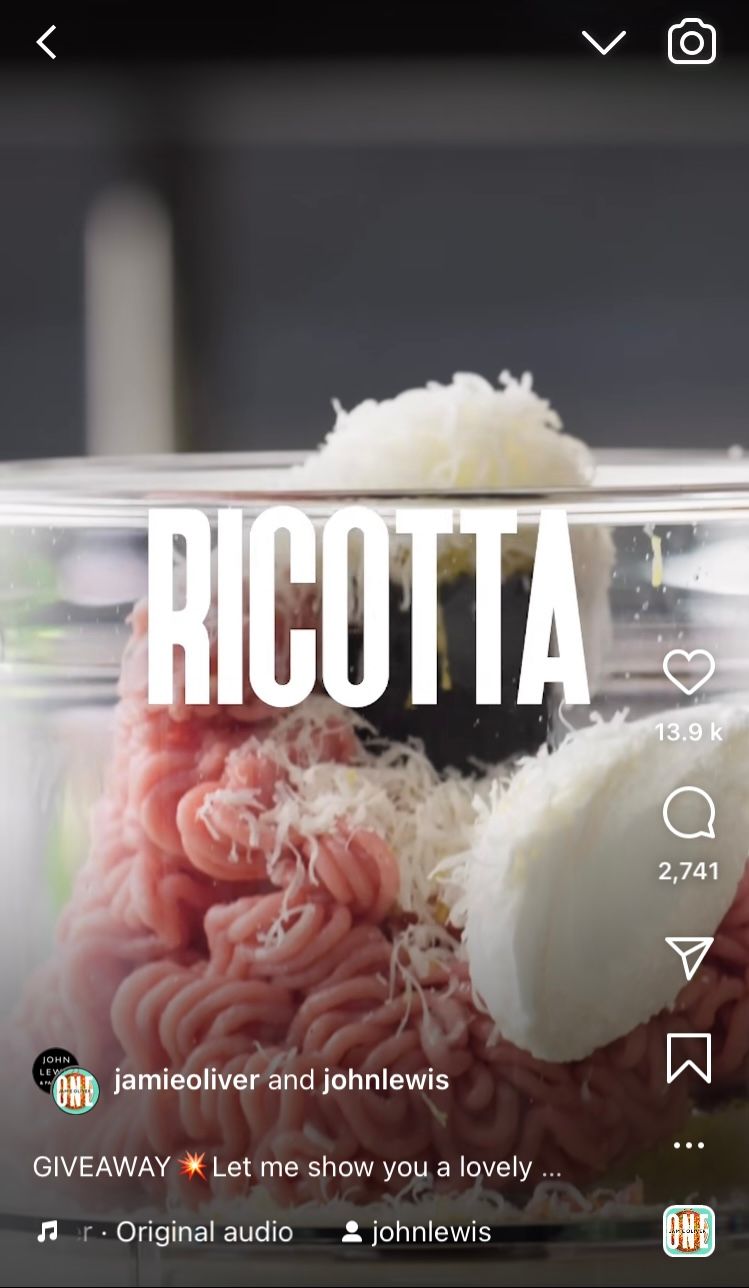 Platform knowledge
Every social media platform has its quirks and Instagram is no different. Even if you crosspost all your Instagram Reels from TikTok, you should optimise for the platform you're posting on.
6. Main feed crop
When posting to Instagram Reels you have the option to also post the content to your main grid profile. On the main feed and on your main profile, reels are often cropped. This reel by @jamieoliver keeps the most important info at the centre of the video frame so nothing vital is lost no matter where viewers see it.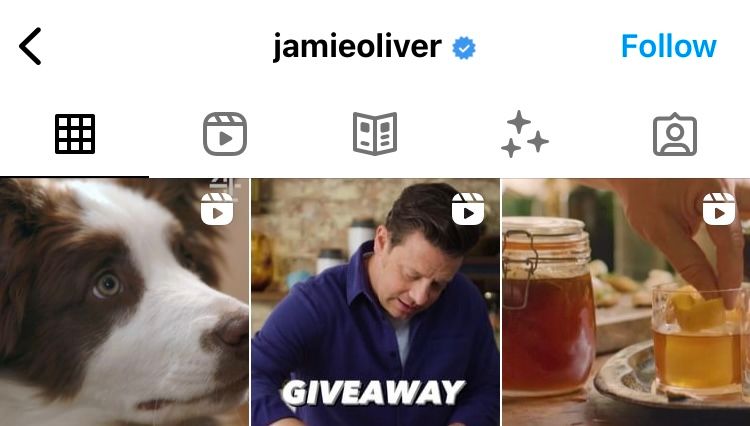 7. Paid partnership and tags
You can also see that this is a paid partnership with @tefal.uk in an overlay when viewing directly from the profile grid. This isn't shown on the same content in the Instagram Reels tab. To make this partnership obvious, this reel by @jamieoliver ends with branded logos from all collaborative partners. The brands are also all added to the description and the hashtag #AD is included to avoid any legal missteps.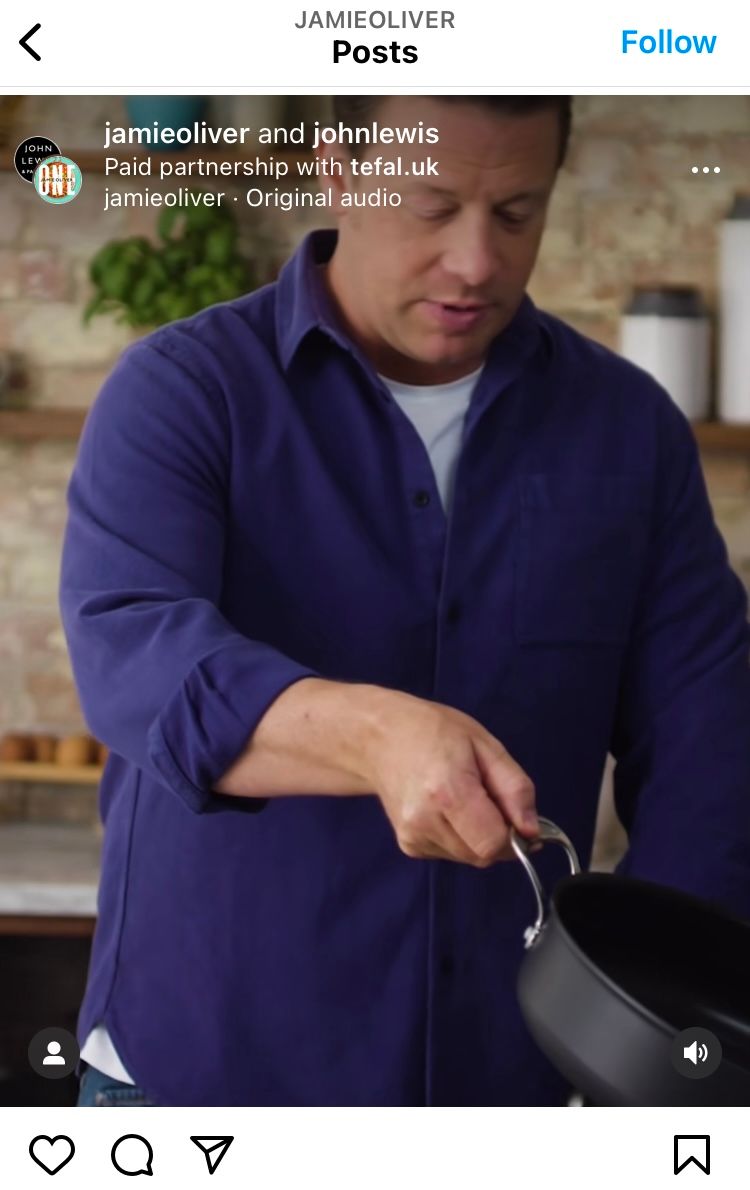 Clever caption
All good creatives should have killer copy as a caption. Your description can make or break a good piece of content so make it count.
8. Hashtag campaign
The main bulk of this caption by @jamieoliver highlights the giveaway prizes, terms of entry and tagged brand partners. However, a key element that's been added is the hashtag #JamiesOnePanWonders which viewers must comment to be in for a chance to win. This is a great way to gather the entries into one place to make picking a winner simple.
You can group, view and sort through a specific hashtag with Minter.io which makes tracking hashtag campaigns alongside valuable metrics easy.

9. Use of emojis
Your emoji use can say a lot about your brand and your audience. For instance, younger audiences might appreciate more emojis to grab their attention or simply express emotion. Other brands opt to claim a specific emoji to correlate with their branding.
I really like the use of emojis in this reel by @jamieoliver. It helps to grab attention but remains highly professional, with a singular emoji added to the top and bottom of the text.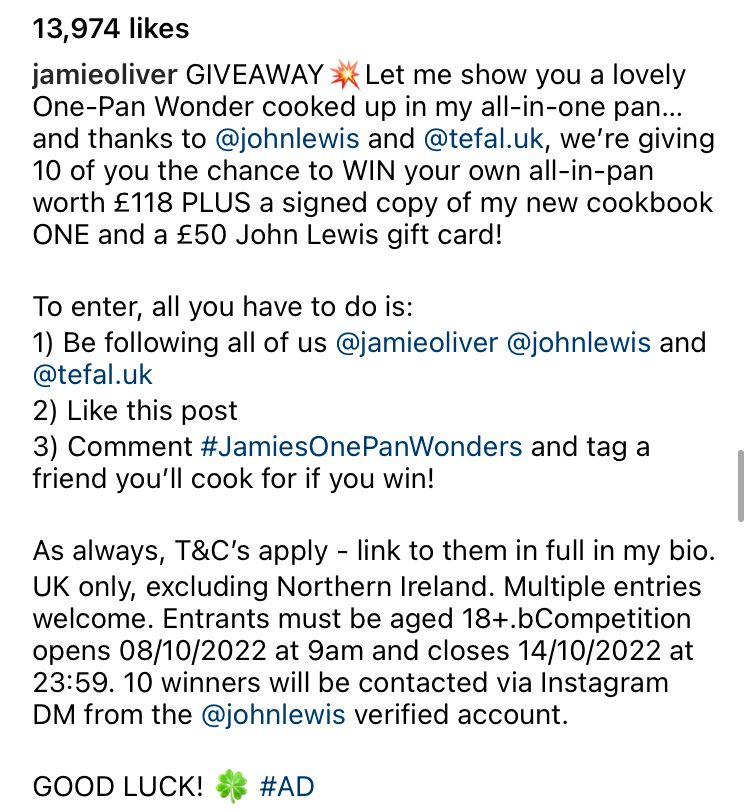 Audience engagement
These Instagram Reels techniques should help to set off a cascade of interest and interaction. Having a bright idea and executing it in a way that grabs, hold and maintains viewer focus is extremely import when competing for attention online. Finding a way to encourage multiple views and return views is even better.
A key part of this reel by @jamieoliver is that it gives the viewers multiple reasons to interact and share.
Viewers watch and interact to:
Enter the competition
Follow the recipe
Share the recipe with friends and family
Show the giveaway to other people
Other reasons might be because they:
Are a fan of the person featured
Like the brands involved
It's important to make content that invites comments and gives audience members a good reason to engage. What are they getting out of your content and why would they want to hit the heart or tag their friends?

Once you've come up with cool content, make sure it's translating into positive, meaningful growth for your business. Track all the metrics you need for business growth on social media using Minter.io - try it today!

---
Keep up to date with your key metrics.
Try Minter.io!