Everything to know about Twitter Blue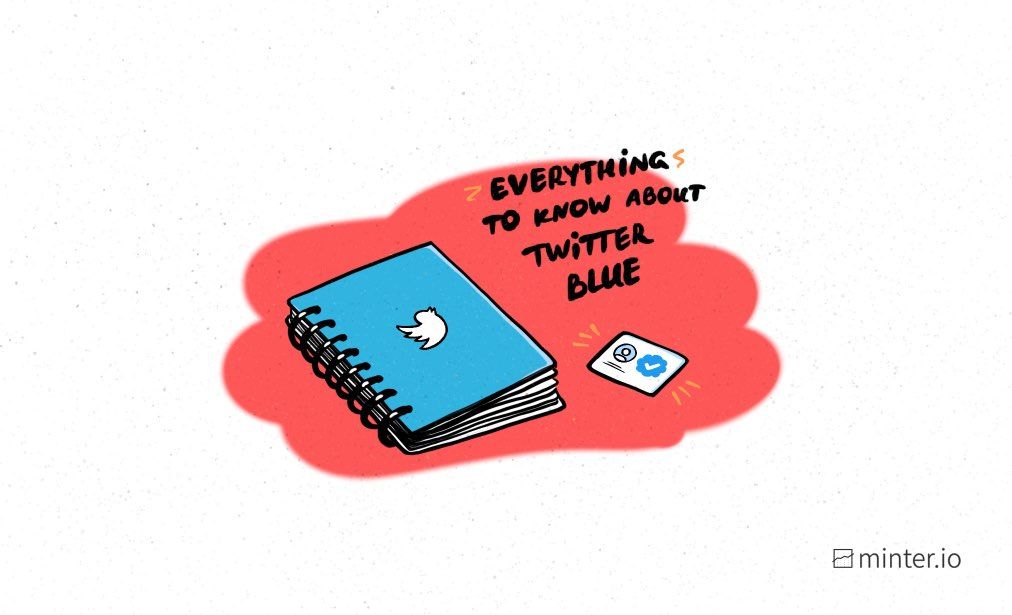 There hasn't been a dull conversation surrounding Twitter's controversial move to add a paid subscription option… but is it actually worth getting? In this article, we're exploring what Twitter Blue is, how to activate it and what it could do for your business. With several features to unlock, a relatively low cost and a shiny blue tick up for grabs, Twitter Blue has a lot more to offer than the sensational headlines might suggest…
What is Twitter Blue?
Twitter Blue is a paid for subscription service offering exclusive features to its members. Upon signing up, Twitter Blue subscribers instantly gain access to several features unavailable to the average Twitter user. Once the account has been reviewed, eligible profiles will receive a blue tick next to their account name. This makes Twitter Blue subscribers stand out from the crowd.
Twitter Blue features
When a Twitter user subscribes to Twitter Blue they instantly get access to several exclusive features and early access to features currently being tested by Twitter Blue Labs. It's worth noting that not all these features are available on all platforms and some are coming soon.
Bookmark folders
All Twitter users can privately save tweets by bookmarking them for later viewing, however sifting through several bookmarked tweets can be time consuming and messy. Twitter Blue subscribers can organise bookmarked tweets into folders for a more streamlined experience, with no cap on the amount of bookmarked tweets or folders stored.
Custom app icons
We're all familiar with the blue and white Twitter logo gracing everything from the website to the app. Twitter Blue users can change how the Twitter app icon looks on their phone. This is particularly useful if you have several apps using a blue and white colour scheme and want to identify Twitter with ease, or perhaps you want to adapt the icon to your personal style and flex your creativity muscle.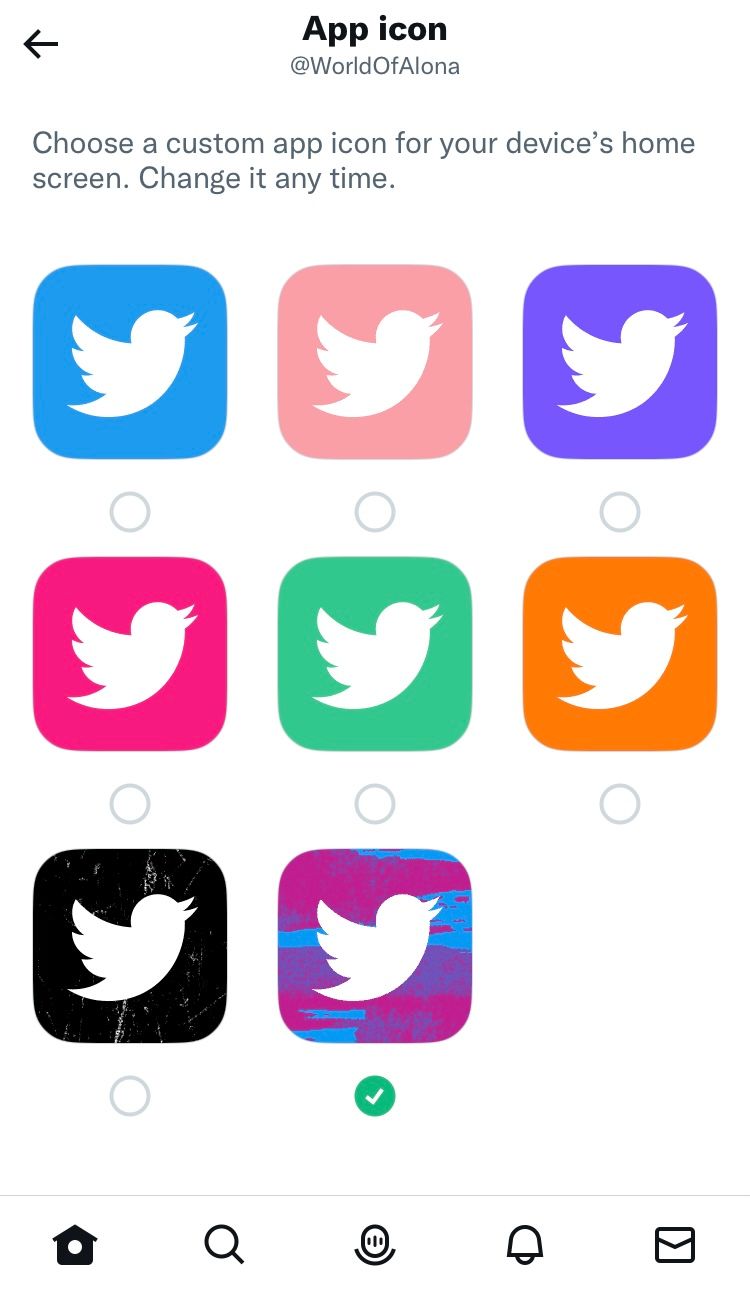 Themes
The creativity continues with colourful themes to choose to view your app in. If a particular colour from the available palette brightens your viewing experience, you can enjoy that here. This theme is only seen by you.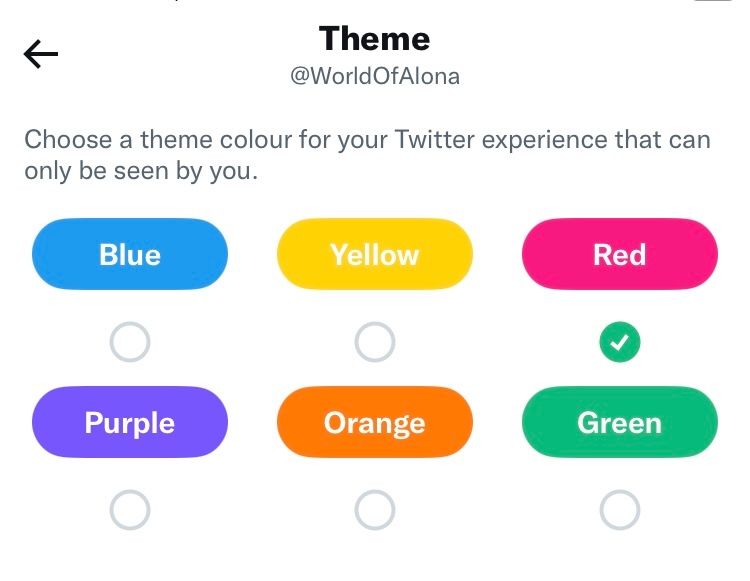 Custom navigation
Ever think there's a few too many clicks between you and your favourite destinations on Twitter? Custom navigation allows you to create your own navigation bar at the bottom of the screen. Choose from 2-6 icons and rearrange them as you desire.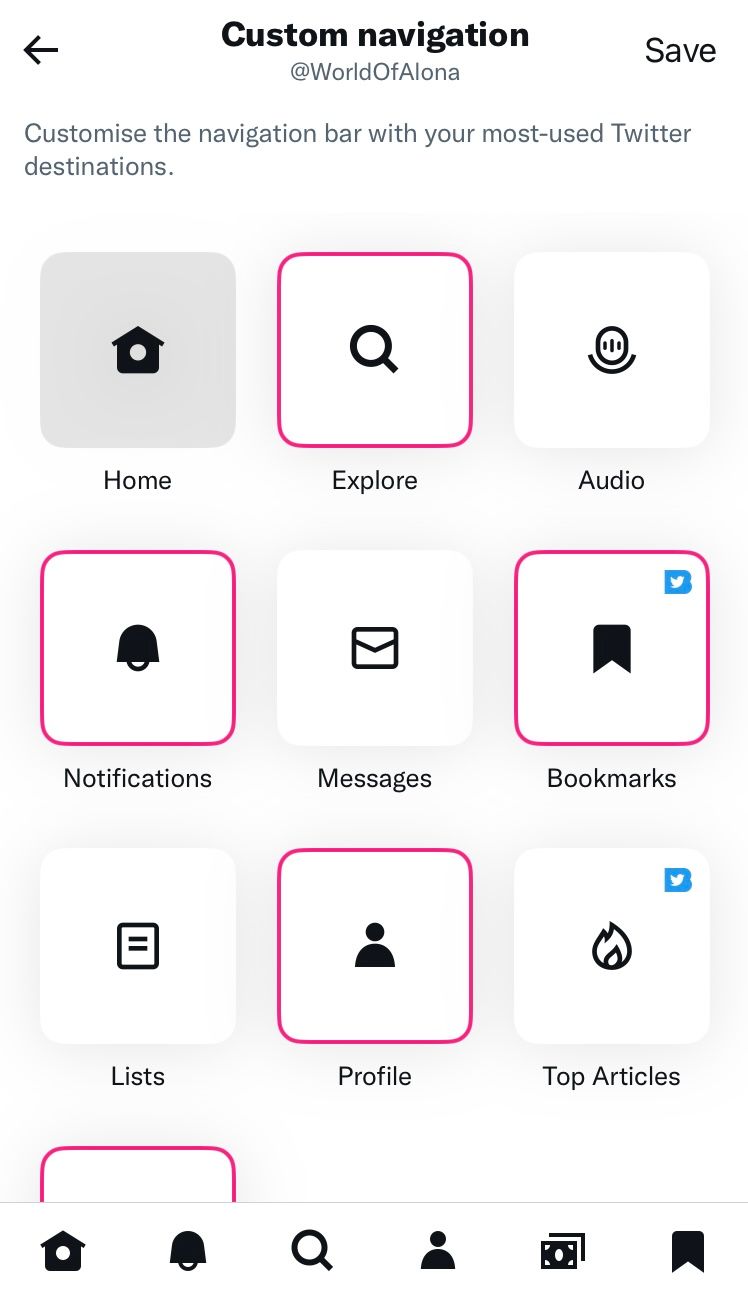 Top Articles
Top Articles is a shortcut to the most-shared articles from people you follow and the people they follow, so you can keep on top of the most important articles within your network. You can choose to view articles shared in a certain time frame from within the last hour to the last 24 hours.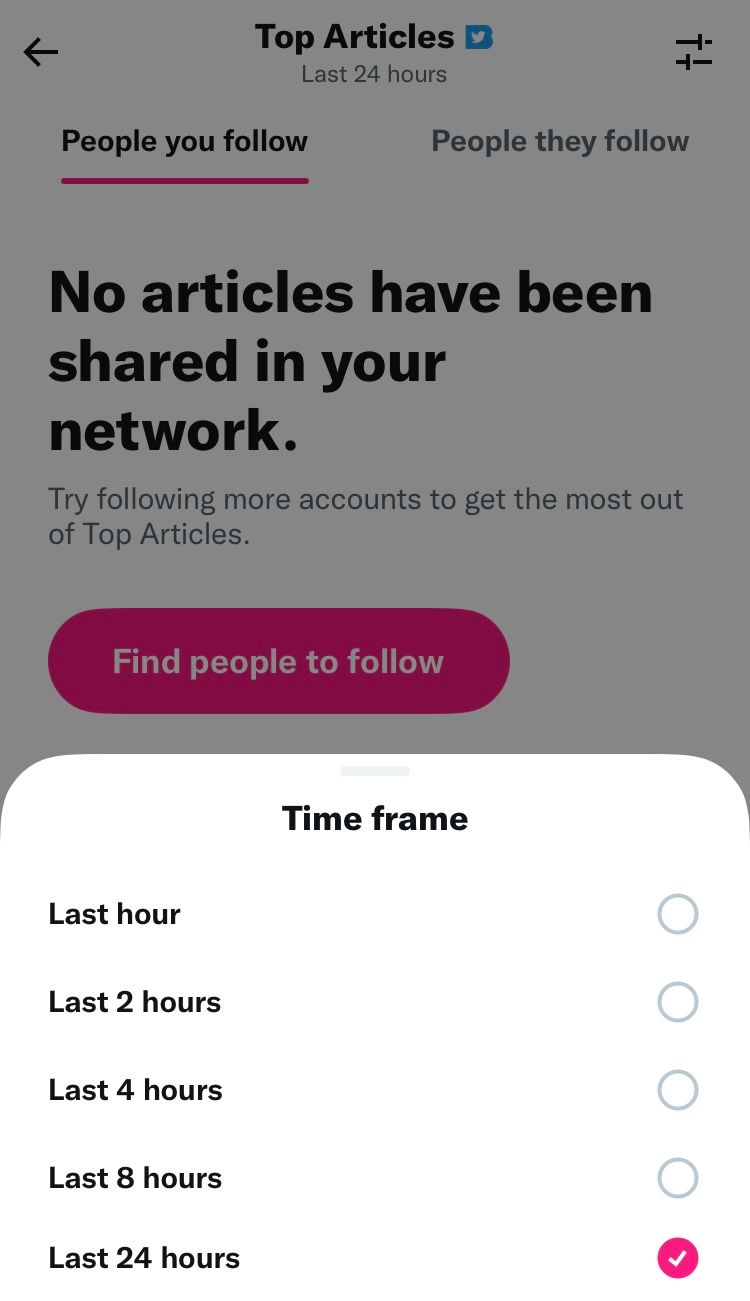 Reader
Reader allows you to view a chain of text more cleanly. It hides engagement icons and replies while grouping the chain of tweets together. You can also choose to view the text in large, medium or small font size.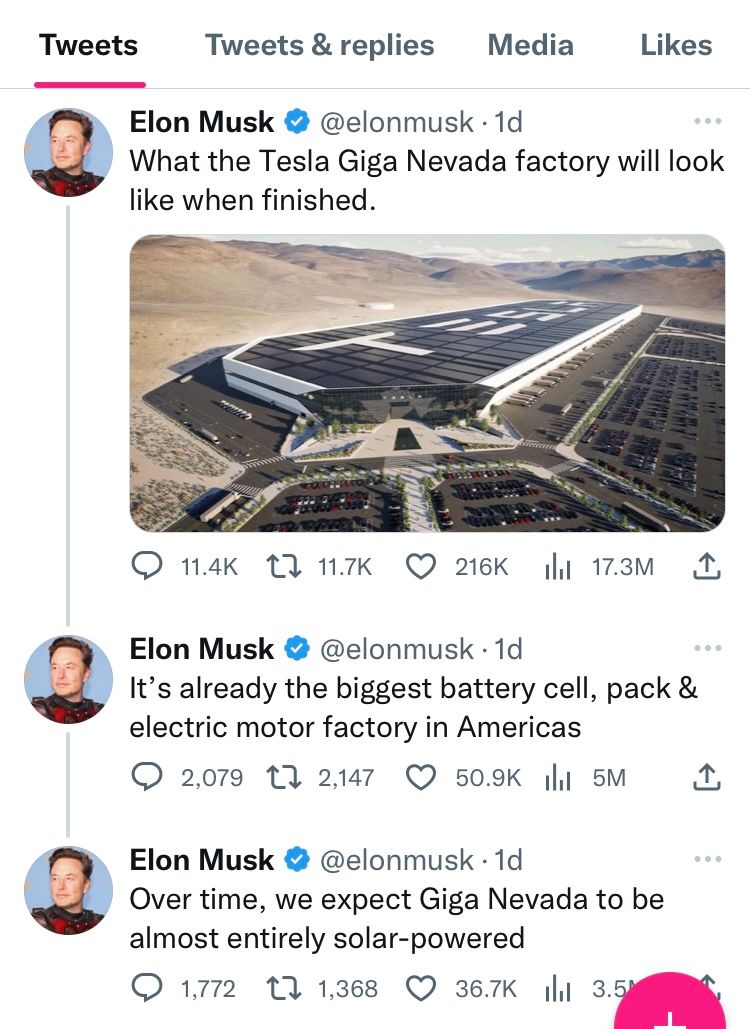 Undo Tweet
While not the full editing tweet feature we hoped for (although that's currently being tested), Twitter Blue users can undo a tweet in a short period of time before it goes public. This gives the user a moment to review the tweet, think about whether they really want to send it, notice grammatical errors and spelling mistakes and revise or remove the tweet before it goes public.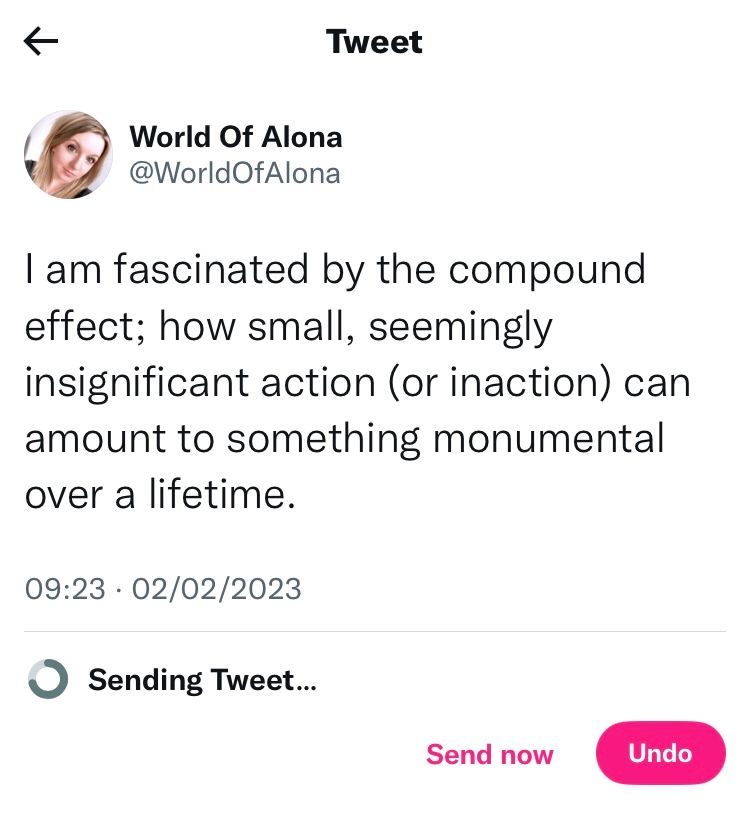 Prioritised rankings in conversations
When a Twitter Blue subscriber replies to a tweet, the reply is prioritised above others. This is great if you want your account to get noticed and potentially get more views and interaction on your tweet replies.
Longer video upload
Twitter Blue subscribers can upload much longer video content. The maximum length of video increases from 2 minutes and 20 seconds to up to 60 minutes and up to 2GB file size (1080p) when uploading through the website.
Half the amount of ads
Ads can be an incredible way of finding brands and businesses that are interesting to you, but I think we can all agree that there is such a thing as too many ads. With a Twitter Blue subscription, users see 50% fewer ads on the 'Following' and 'For You' timelines.
How much does Twitter Blue cost?
Pricing varies between countries, plans and whether you sign up for a Twitter Blue subscription through the web page, on android or an iOS app. The cheapest way to acquire a Twitter Blue subscription is through an annual membership which is available to purchase on a desktop.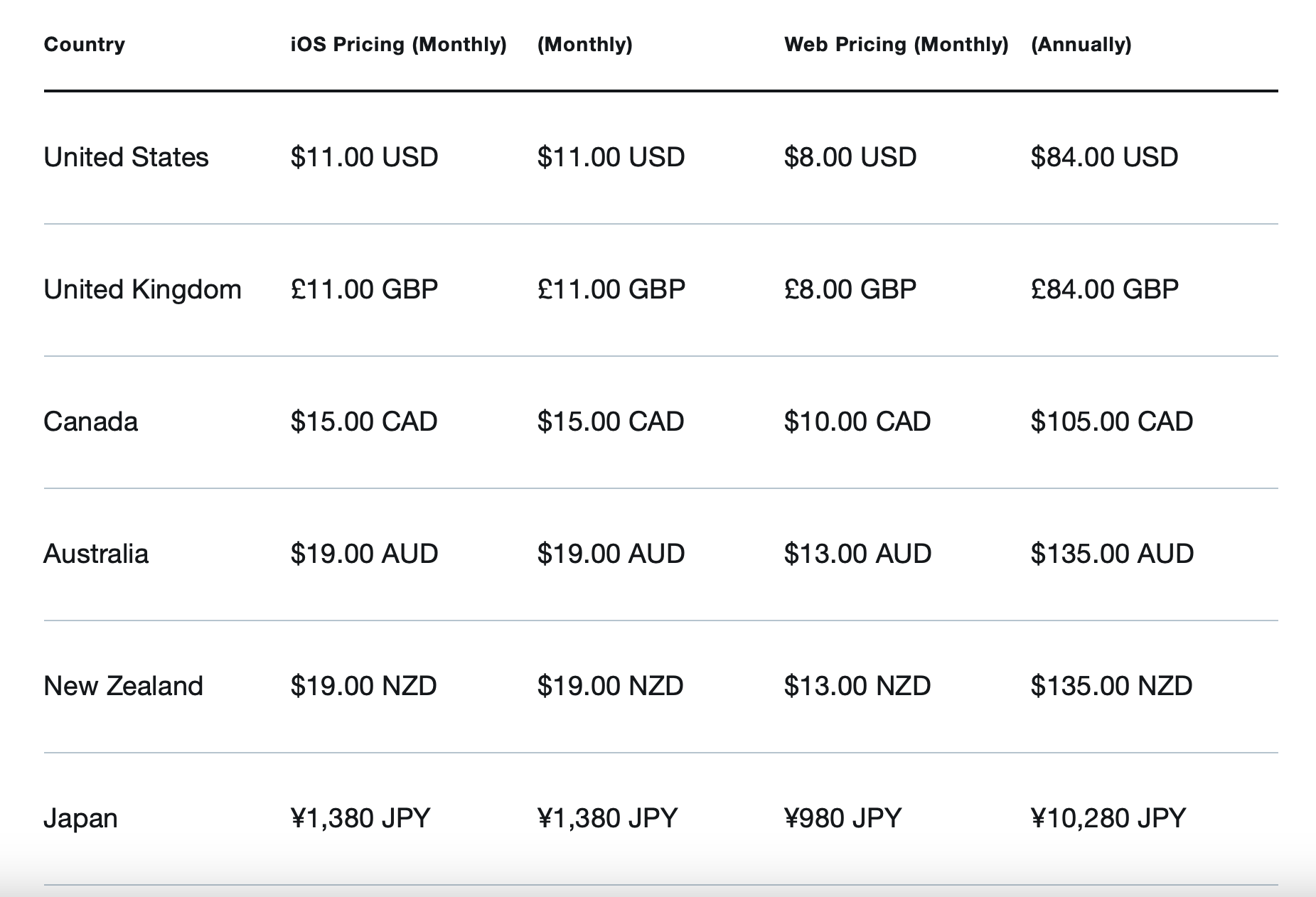 How to get Twitter Blue
Currently, users in the US, Canada, Australia, New Zealand, Japan, and the UK can sign up for Twitter Blue. The account must have been created at least 90 days ago and you must confirm a phone number to complete the subscription sign up.
Subscribe to Twitter Blue…
On the app:
Open the Twitter app.
Tap your profile icon in the top left-hand corner.
Tap 'Twitter Blue'.
Hit the Subscribe button at the bottom of the screen.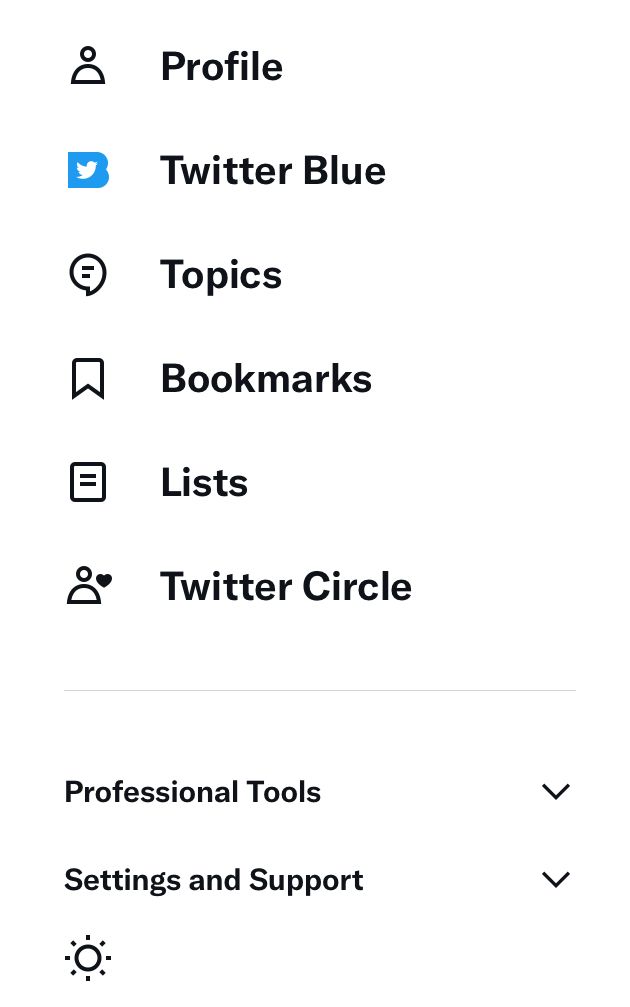 On desktop:
Go to www.twitter.com on your desktop computer.
Select 'Twitter Blue' from the menu on the left-hand side.
Decide whether to opt for a monthly or annual subscription.
Select 'Subscribe'.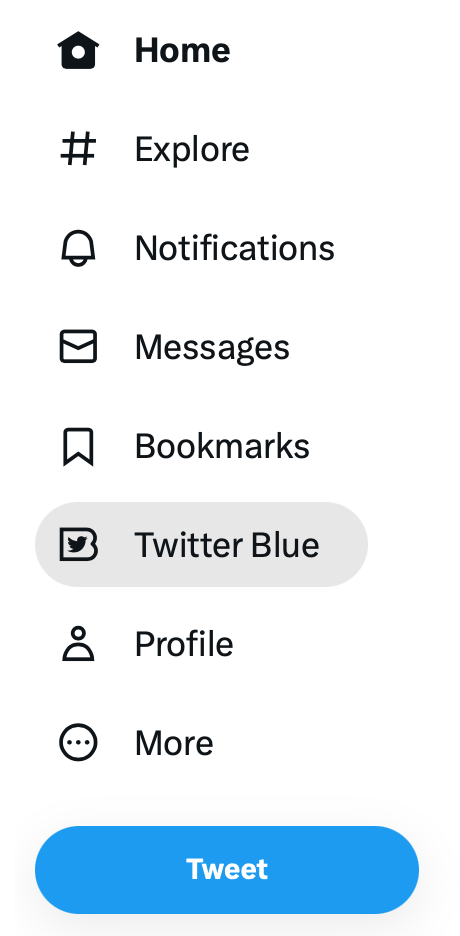 You can only opt for an annual subscription through desktop.
How to get a blue tick
Getting a blue checkmark on your account is an exciting bonus to the features you unlock, although not all accounts will be eligible for one. After you sign up for Twitter Blue, your account will be assessed to determine whether you can get a blue tick next to your name.
To get a blue tick your account must be:
Complete - with a display name and profile picture
Active - used within the last 30 days
Secure - older than 90 days and with a confirmed phone number
Stable - no recent changes to the profile picture, name and handle
Once you have a blue tick, changes to your profile picture, name and handle will result in temporary loss of your checkmark until the account has been reassessed to ensure it still adheres to the above stipulations.
Twitter Blue brings several features and attention to your Twitter presence which could add extra strength to your business online. Whether or not you feel Twitter Blue is right for you, there's one thing no business should be without - in depth social media analytics. With Minter.io you get all the metrics and insights into your audience, social media posts and profiles to make informed decisions for growth and resilience. Try it out free today!
---
Take your Twitter marketing to the next level with Minter.io Analytics.
Start your free trial now! →