5 huge reasons Instagram ads dominate over traditional advertising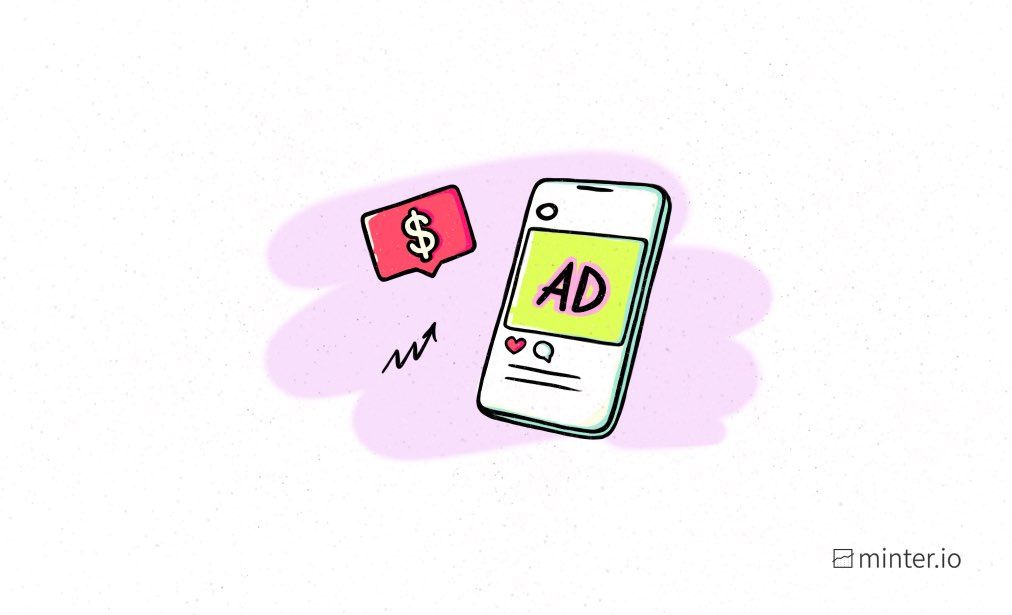 Flashy ads on shiny TVs may seem like the holy grail of advertising, but with cheaper, cleverer and more convenient alternatives popping out of our portable screens, is traditional advertising all it's cracked up to be? In this article, we're looking at 5 reasons Instagram ads are truly incredible rivals for the giant advertisement dinosaurs…
1. Sponsored posts don't look like adverts
When you see an advert on the telly, in a newspaper or on a billboard, it's easy to spot what it is and why it's there. Traditional adverts have been around long enough that many of us have developed habits that turn our attention away when they interrupt our lives. Anyone else turn to social media apps when a commercial break airs in the middle of their favourite TV show? Ironically, you'll still find ads on social media apps, but they tend to be far more sophisticated.
While the end game might be the same, sponsored posts, advertising, influencer marketing and word-of-mouth marketing seem a little more incognito on Instagram. They're not huge signposts screaming, "Buy me!" They're your trusted parasocial friendships offering up recommendations they know you will love. They're the masses of people, just like you, racking up cool points with the latest gadgets. They don't disrupt your experience but elevate it, giving you more of the things you already show an interest in. They seem to be made just for you.
When it comes to advertising on Instagram, sponsored posts seamlessly slot into viewers' content feeds, nestling between suggested posts and followed profiles. These paid for placements are enticing for both businesses and consumers as they fit in on the platform. Like a cucumber in a bowl of courgettes, the sponsored post mimics an average post, making it less likely for viewers to instantly swipe past. While they are marked with a 'Sponsored' label and generally have a call-to-action button attached, the right content targeting the ideal audience can look totally at home in a feed of similar posts. This is good news for businesses as those few extra moments of viewership, without instant ad detection, might be just what an advert needs to create a genuine impact for your business.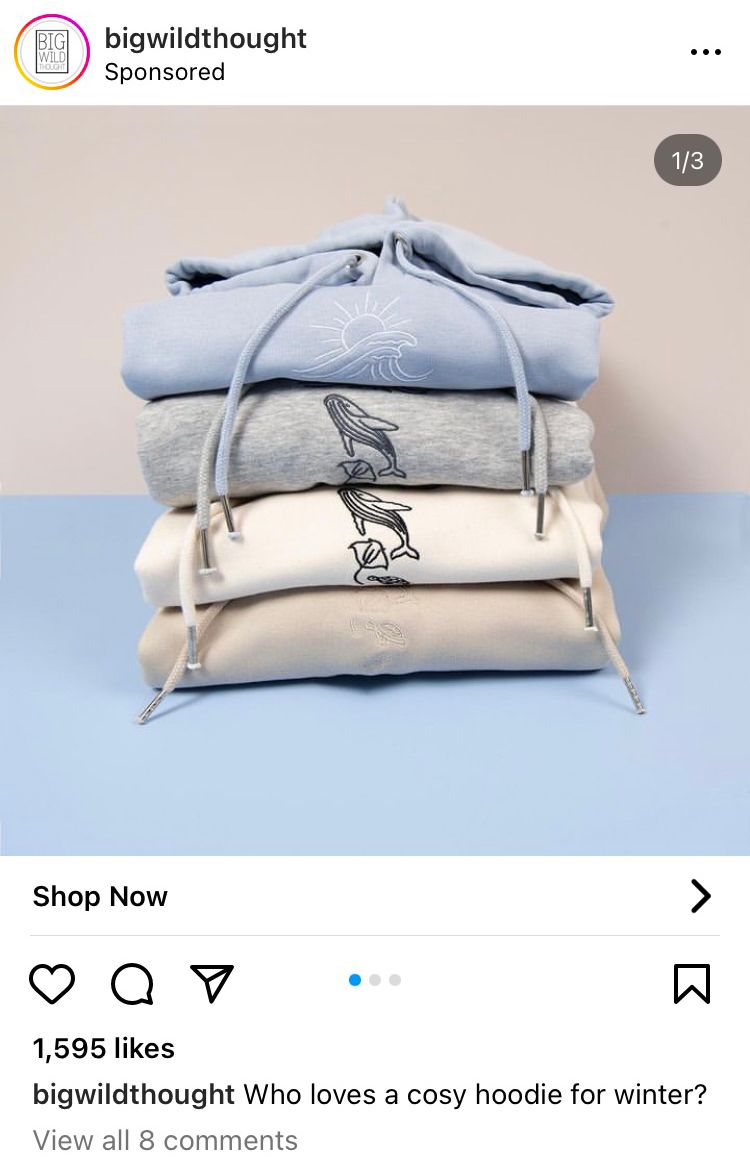 2. Any budget can make an impact
Advertising is a crucial part of any brand's growth strategy. It has true value to businesses looking for increased brand awareness, additional sales and continued success. As a result, advertising prices can set businesses back a pretty penny. There's big bucks in it for advertising companies and hosting platforms because of the demand for advertising spaces and the sales they can generate.
In 2021, the total global ad spend was a whopping 722.84 billion U.S. dollars! The high rollers were Procter & Gamble spending $8.1 billion, followed by Amazon with $4.8 billion and Unilever with $4.7 billion. Did you know: the average 30 second advert on a US national network TV station is $104,700. This is a huge amount that doesn't even factor in production costs.
Traditional advertising prices out a huge amount of businesses seeking out paid for opportunities, which has made way for less expensive options to flourish. One of the greatest things about social media advertising is the low cost of entry. Anyone can make waves online with even the smallest of budgets. With advertising costs starting as low as £1, you don't have to be a multimillion dollar company to invest in ads.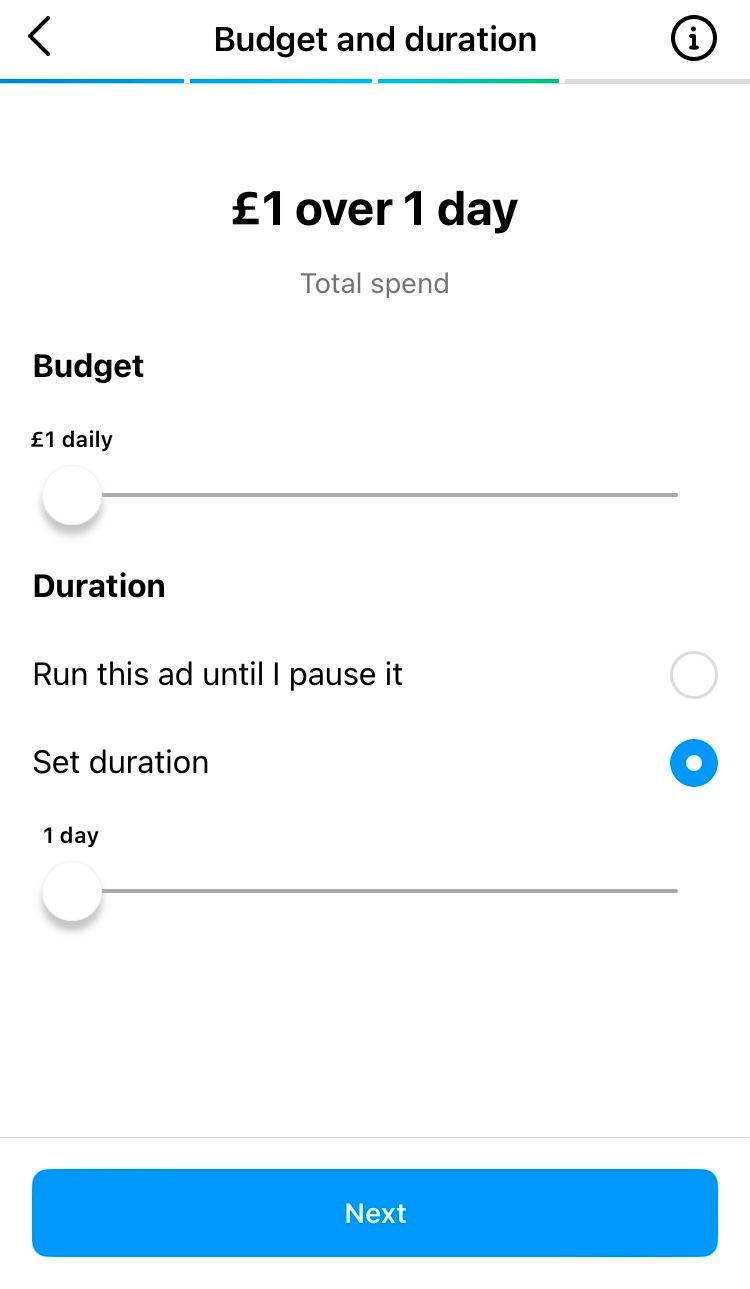 While the big players tend to have a multifaceted approach to advertising - spreading their ads across traditional mediums, social media platforms and additional avenues - it's more than valid to create an advertising strategy solely on social media, without the hefty price tag. You don't have to look very far to find a plethora of incredible brands skyrocketing their success with Instagram ads.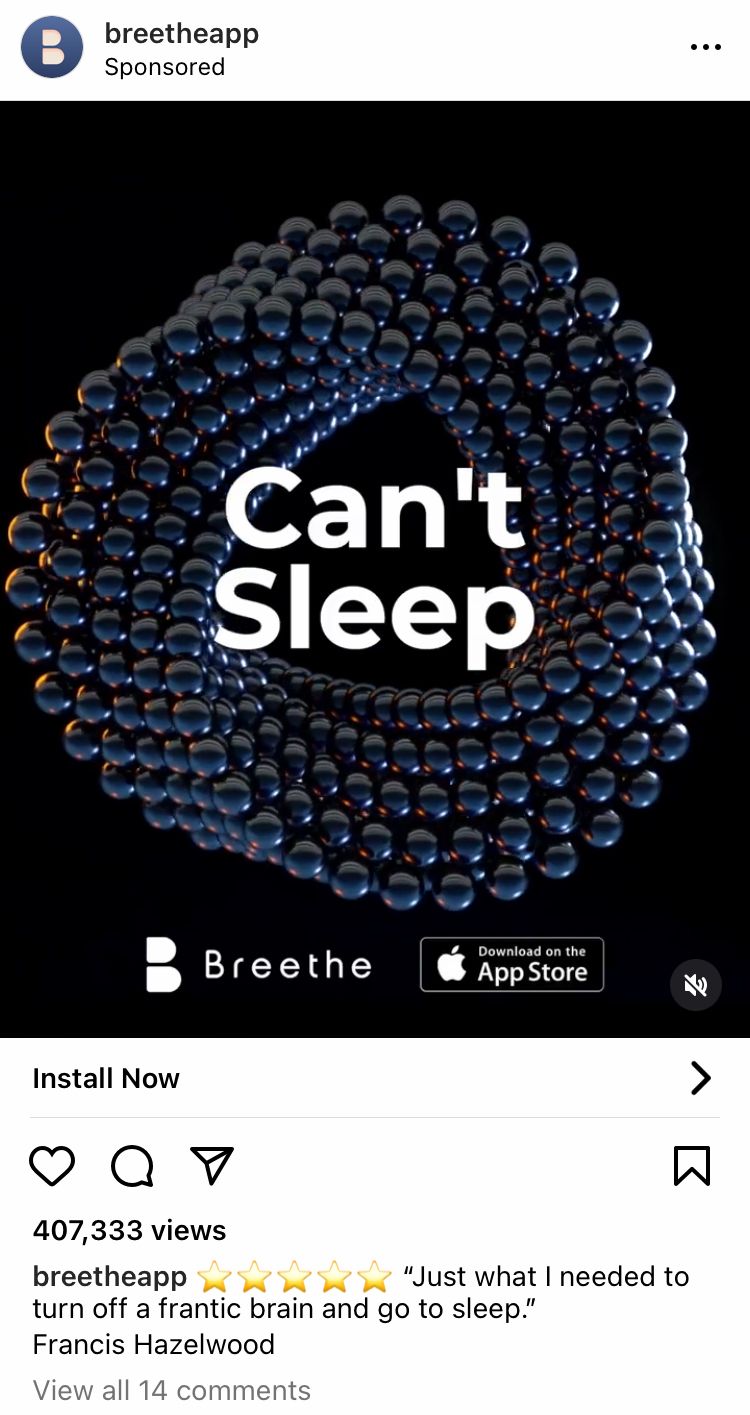 3. The opportunities are practically unlimited
If we look at any form of traditional advertising, there is a finite amount of space to run ads. Newspapers have a set amount of room to print ads, there's a specific amount of time for commercial breaks on TV, radio has slots to fill in between song plays and there's a set amount of billboards to paste on. With social media, the opportunities are bound only by the amount of users on a platform and their time spent scrolling through newsfeeds.
Instagram has over 1 billion monthly users and this number is expected to continue to grow in the coming years. With the average daily time spent on Instagram being 53 minutes and a significant amount of users checking the app multiple times a day, I think we can all agree that's a whole lot of opportunity!
As long as people continue using Instagram, advertising on the platform is a no-brainer. The amount of attention on the app should be reason enough to stretch your digital advertising muscles, safe in the knowledge that on the internet you're not tied down by physical space or time constraints.
4. Target the ideal audience
Instagram advertising harnesses the targeting power of Meta, so you can choose to land your content in front of people who will genuinely appreciate what you have to offer. Want to reach young women with beauty products? You got it. How about people celebrating an anniversary within the next 61-90 days? Done. Looking to target people who are likely to purchase products with an offer attached? You can do that. Or maybe you own a B2B company wanting to work with small business owners? You can target them specifically. What about interests? Perhaps you'd like your ad in front of people who like gaming, art, cooking, gardening or specific animals? Or maybe you'd like to reach single people, working parents, people in the military or high earners? Or maybe you just want to reach people within a 10km radius of your business' physical location? You can do all this and more with targeted Instagram ads.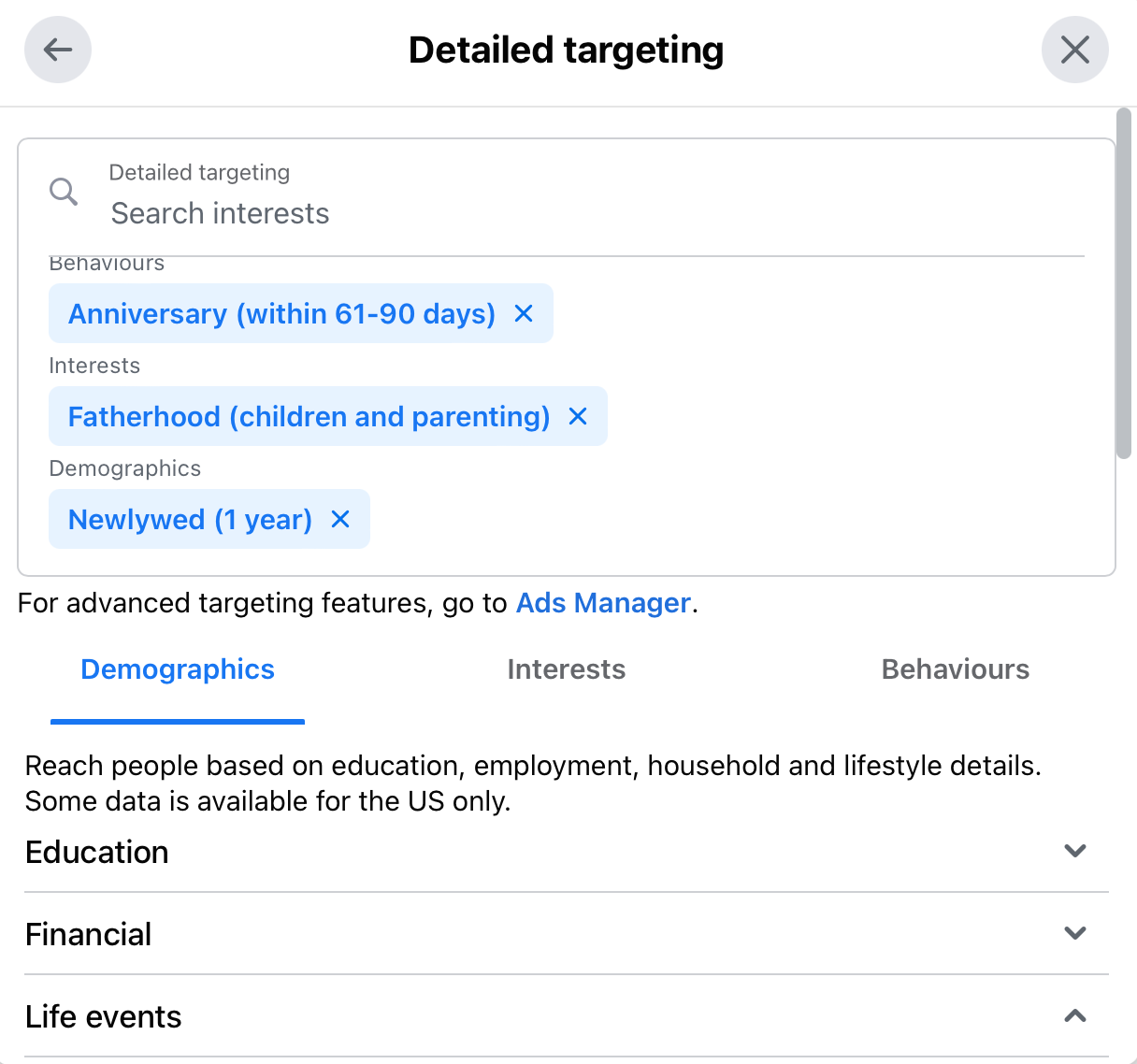 The level of detail you can achieve in your ad targeting when using Instagram (or Facebook which uses the same advertising system) gives you an incredible advantage. You just can't achieve the same results with traditional marketing. While traditionally you can choose a media source your target audience would use and slot your ad in between programs and print your ideal audience would seek out, the accuracy of Meta's pinpointed audience targeting is unrivalled. This makes sure not a penny goes to waste by putting your ads in front of the right people from the very start of your campaign.
5. It's easy to get started
The accessibility of social media makes it easy to set up an account, build a following and start advertising as soon as you're ready. There are a few ways to advertise on Instagram, including boosting posts that are already published or creating ads that are separate from your main profile content using the full power of Meta.
While you used to have to link a Facebook account to your Instagram account to advertise, there is now a way to advertise directly in-app. This means you don't need another app, external software or a desktop to gain more traction with your posts. Boosting posts is a simple way of advertising using content that is already published. This is great if you're just starting to experiment with advertising and want to expand your audience. We dedicated an entire article to walk you through the process to help you get started.
If you're interested in advertising beyond your published posts, unlock the full power of Instagram ads through Meta's Ads Manager or a linked Facebook page. Check out our article on Facebook advertising to get you started. When you get to the placement options, unselect every option except Instagram for your ad to solely show up on the Instagram app.

If you're not yet using advertising on Instagram in 2023, you could be missing out on a big opportunity for growth and sales. Don't waste the incredibly powerful tools at your disposal! Whether you're just getting started or you're looking to redesign your advertising strategy, track your progress using Minter.io - the social media analytics tool which gives you plenty of metrics to make sure your efforts are working for you. Track your progress today!
---
Take your Instagram ads to the next level with analytics.
Try Minter.io!→