How To Maximise Instagram Stories Create Templates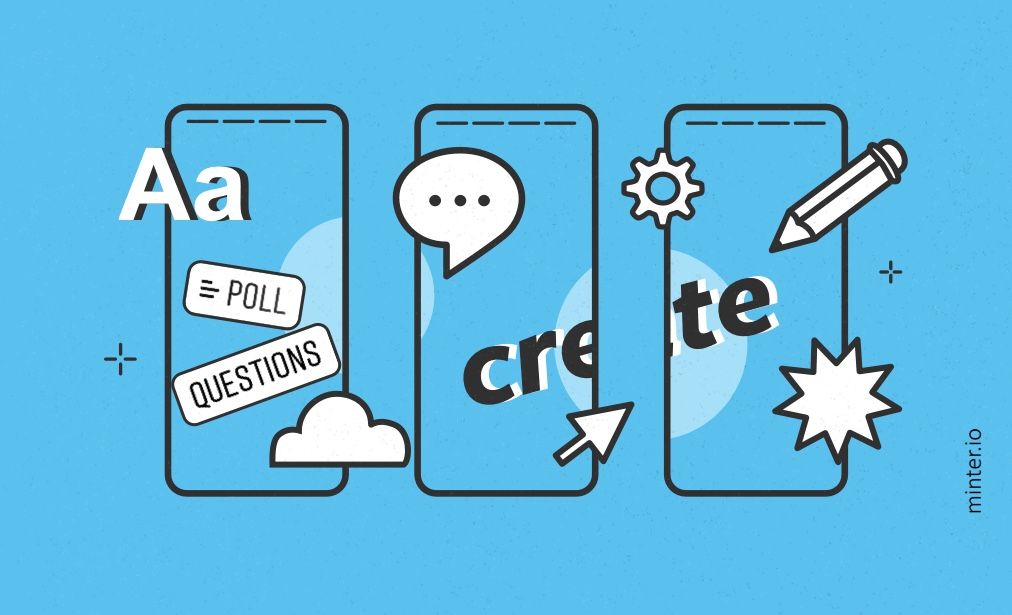 There are many ways to wow your following through the use of stories posts. Adding multiple elements to encourage interaction, learning about the hidden hacks cleverly placed in-app, and highlighting stories for your audience to return to are just some of these clever tricks. Today I'd like to turn your attention to the very useful but often neglected 'Create' function; how it can help you craft speedy stories for your brand, while you ace aesthetics with optimal ease and inspiration.

The Create Function

Open up the stories creator/uploader by opening the Instagram app and swiping right. Make sure you are on the Story creator and not the Reels or Live options at the very bottom of the screen. You will notice on the left-hand side there is a panel with some options and a drop-down menu. The first of these options is 'Create' and that is what we will be focusing on in this article.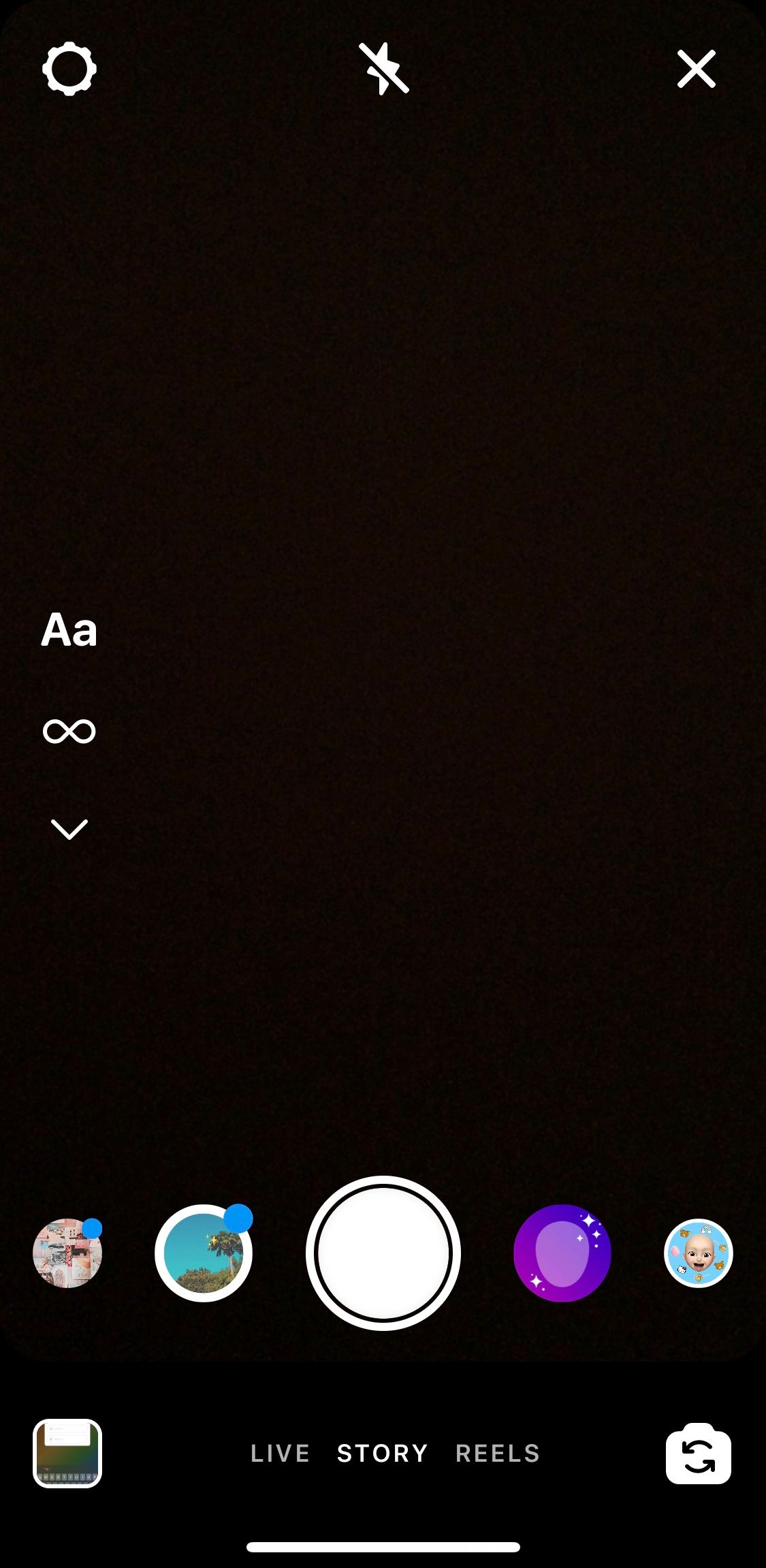 The Create function offers a broad range of templates, allowing you to build high-quality stories posts with minimal time and no additional design apps. There are several templates in this Create option, which you can scroll through at the bottom of the screen.

Type

If all you need is some text with a background, the first Create option is perfect for you. Scroll through background colours using the colour button in the very bottom right-hand corner - this is something you can do for almost all the Create options.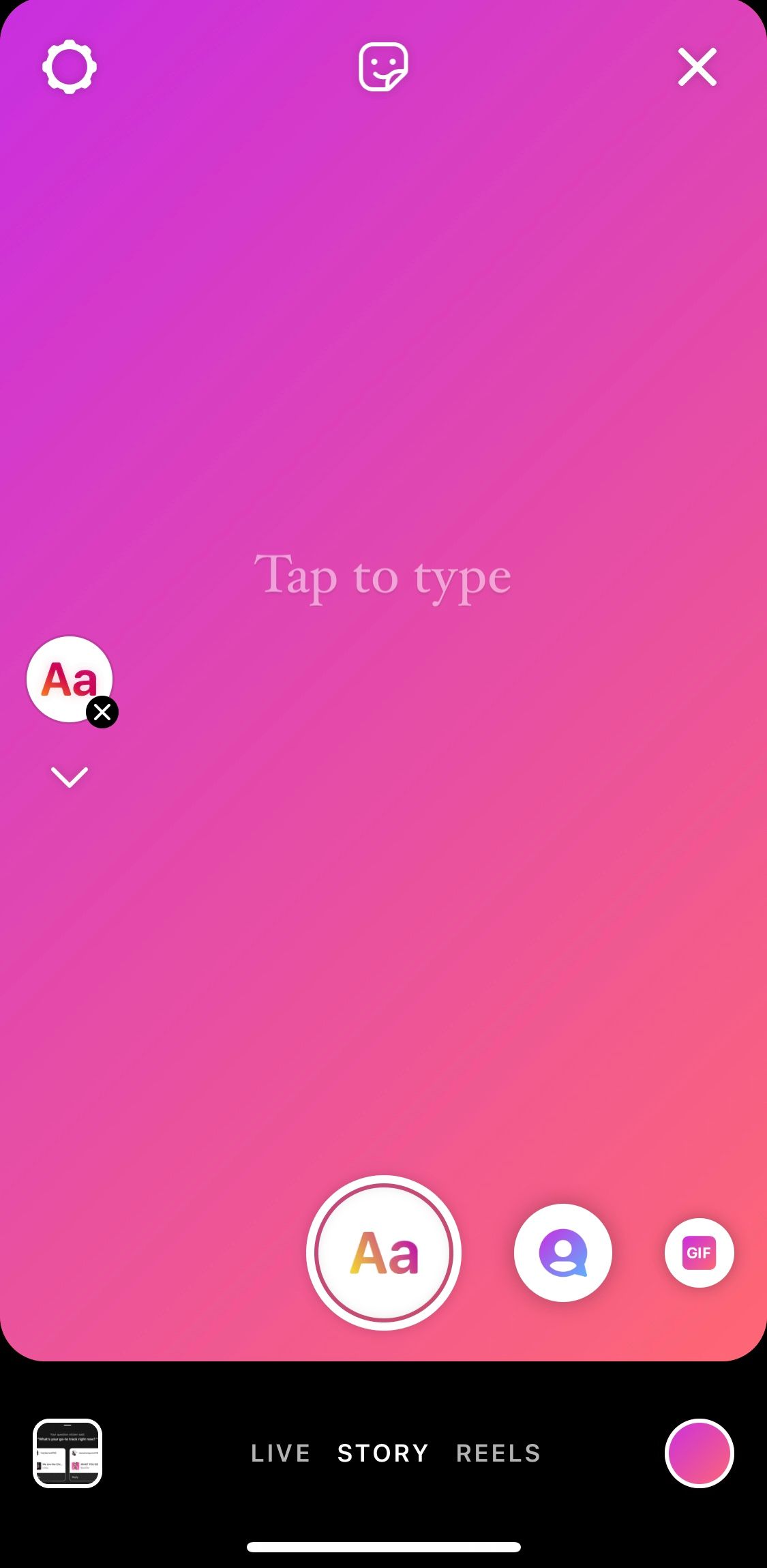 It's worth noting that Instagram has recently added several new fonts that you can use, giving this an even more professional edge. Type is a great tool for making announcements, communicating with your audience and sharing more about your brand.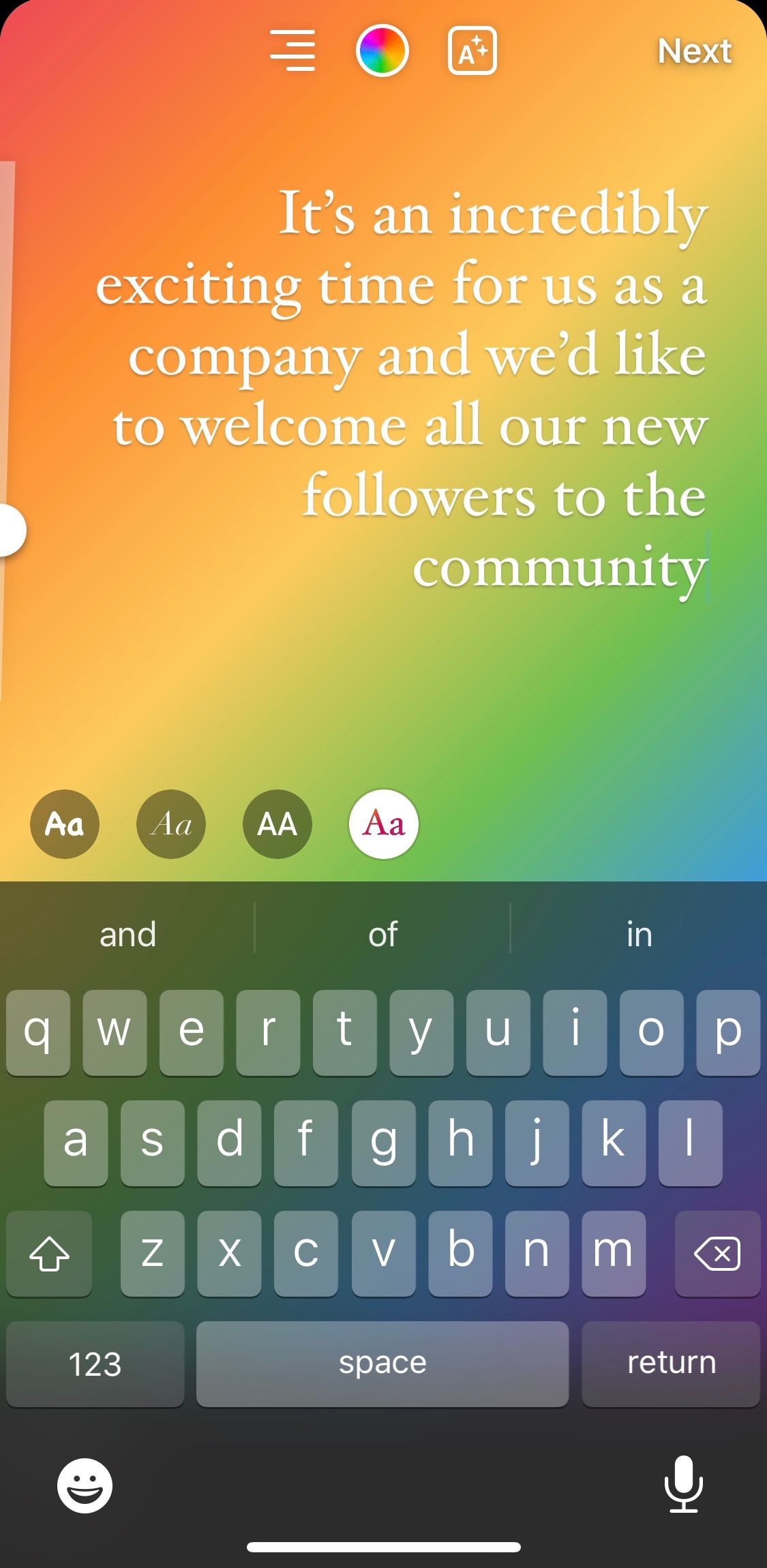 Shoutouts

Make your audience and members of your business feel really special by making shoutouts to those who mean the most to your business. Perhaps you have a thank you to make, a team member to welcome or a collaboration you've secured that you want to let your audience in on. Scroll through the templates for the shoutout options by tapping the dice button in the top-centre of the screen. There are specific shoutouts as well as a blank option, so you can embellish the post with whatever you wish. The shoutout backgrounds have a little added pizzazz so they will capture attention. All you have to do is decide on the colour and select the account you'd like to tag in the stories post.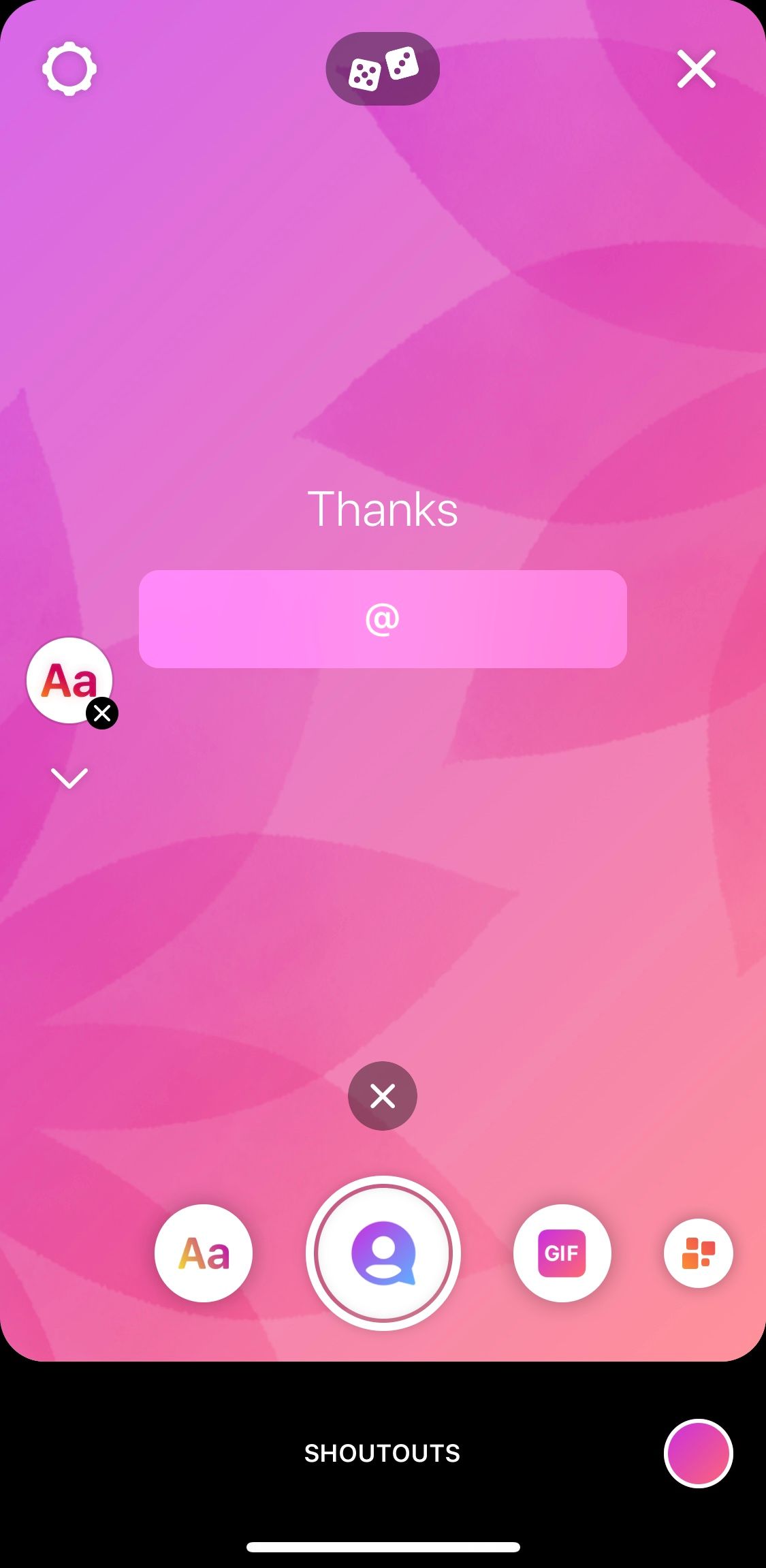 GIFs

GIFs are a great way to connect with your audience through your personality using pop culture, humour or recognisable imagery. Search for a GIF to use as a video background for your story. If you've made your own GIFs and integrated them with Instagram, you can easily brand your story using this feature. Find out how to create your own GIFs here.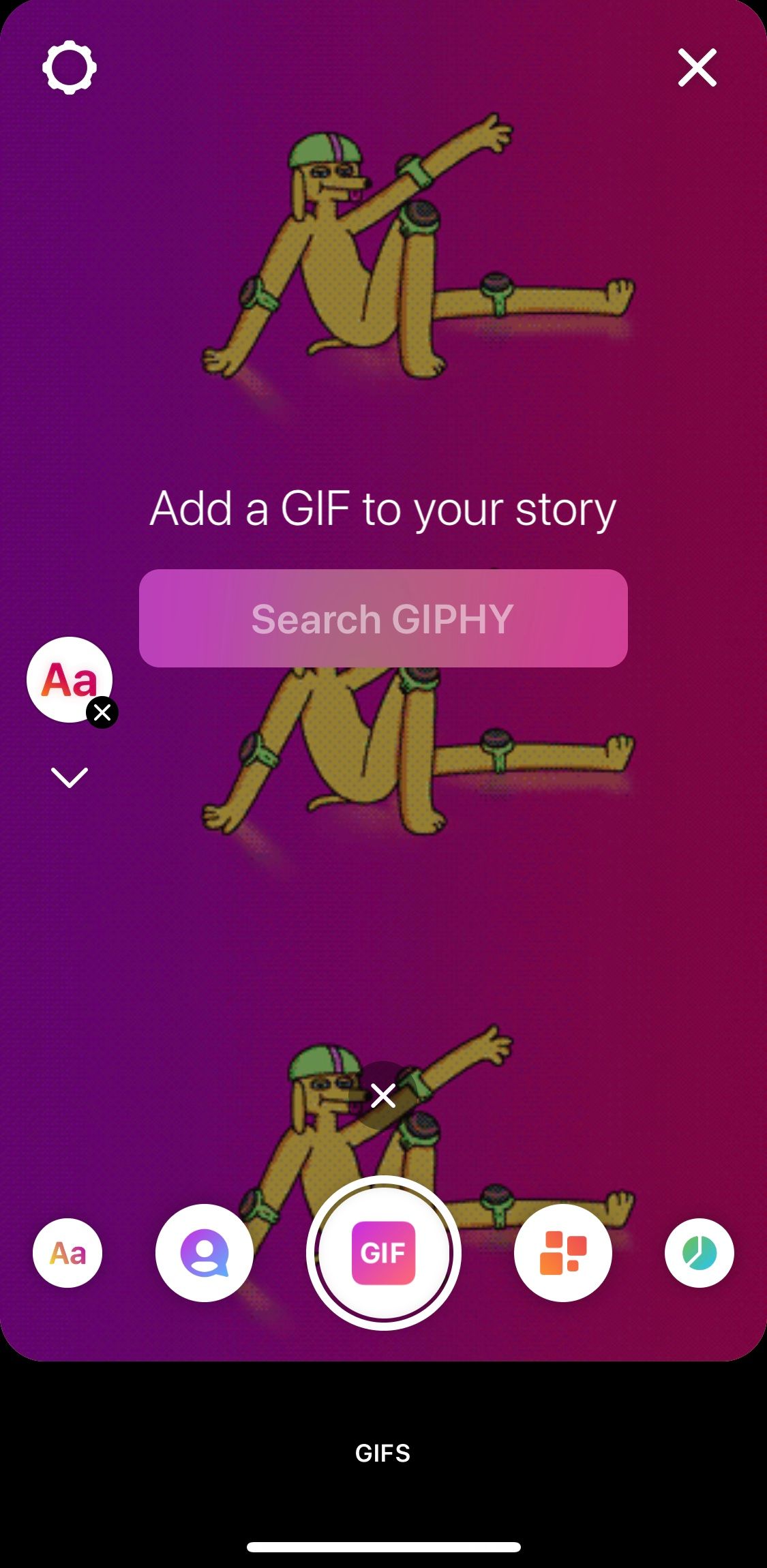 Templates

Templates are a fantastic way to encourage interaction and user-generated content that you can share on your page. You can get templates through a quick Google search or by creating your own, but Instagram makes it even easier for you by providing ready-made in-app templates for your use. Tap the 'See All' button at the top-centre of the screen to find the option best for your brand.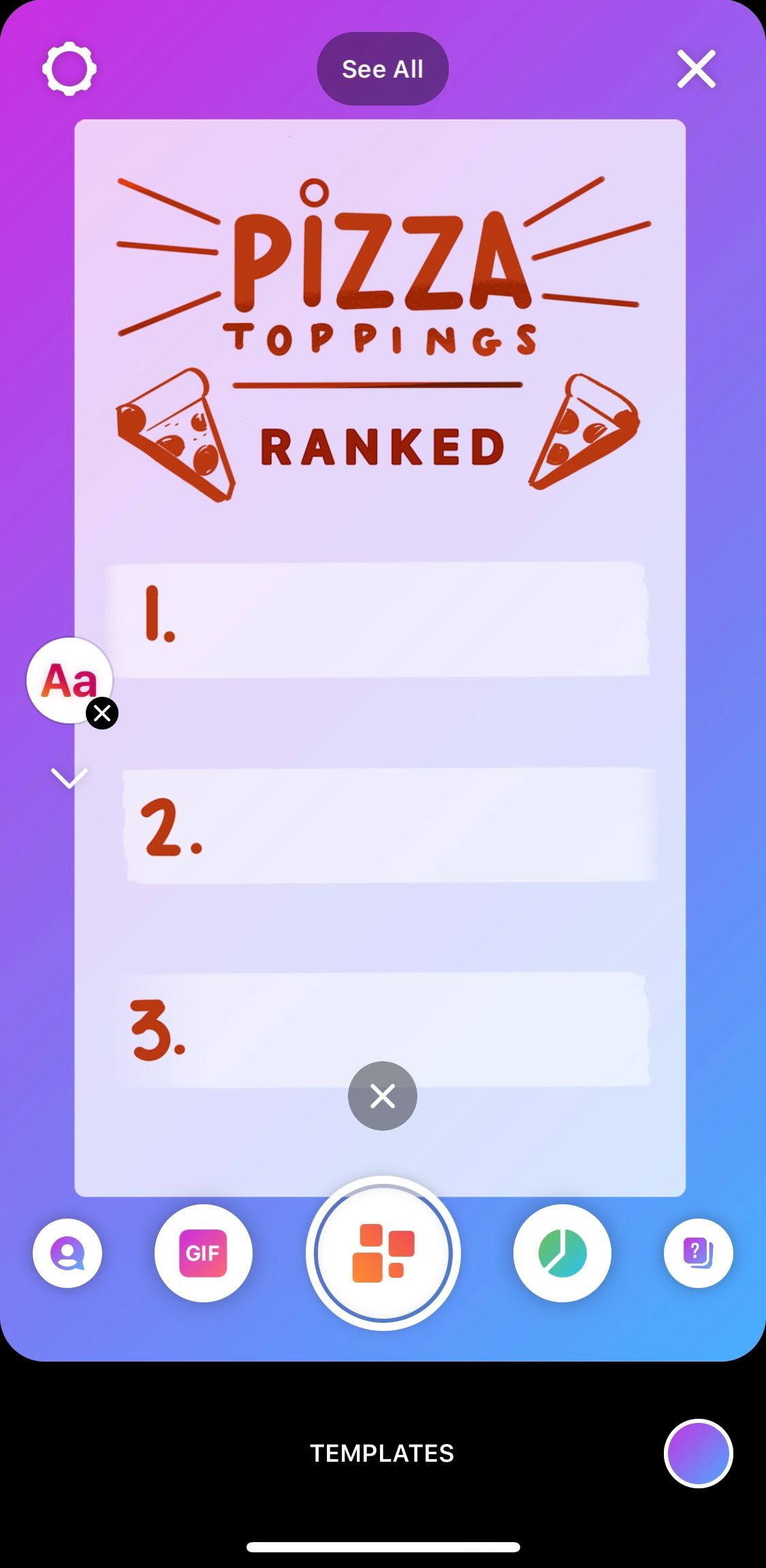 Poll

You can ask a question for important choices like including your audience in design decisions, or to have a bit of fun and boost your engagement. With the poll option you can add a background colour, flick through suggested polls or create your own.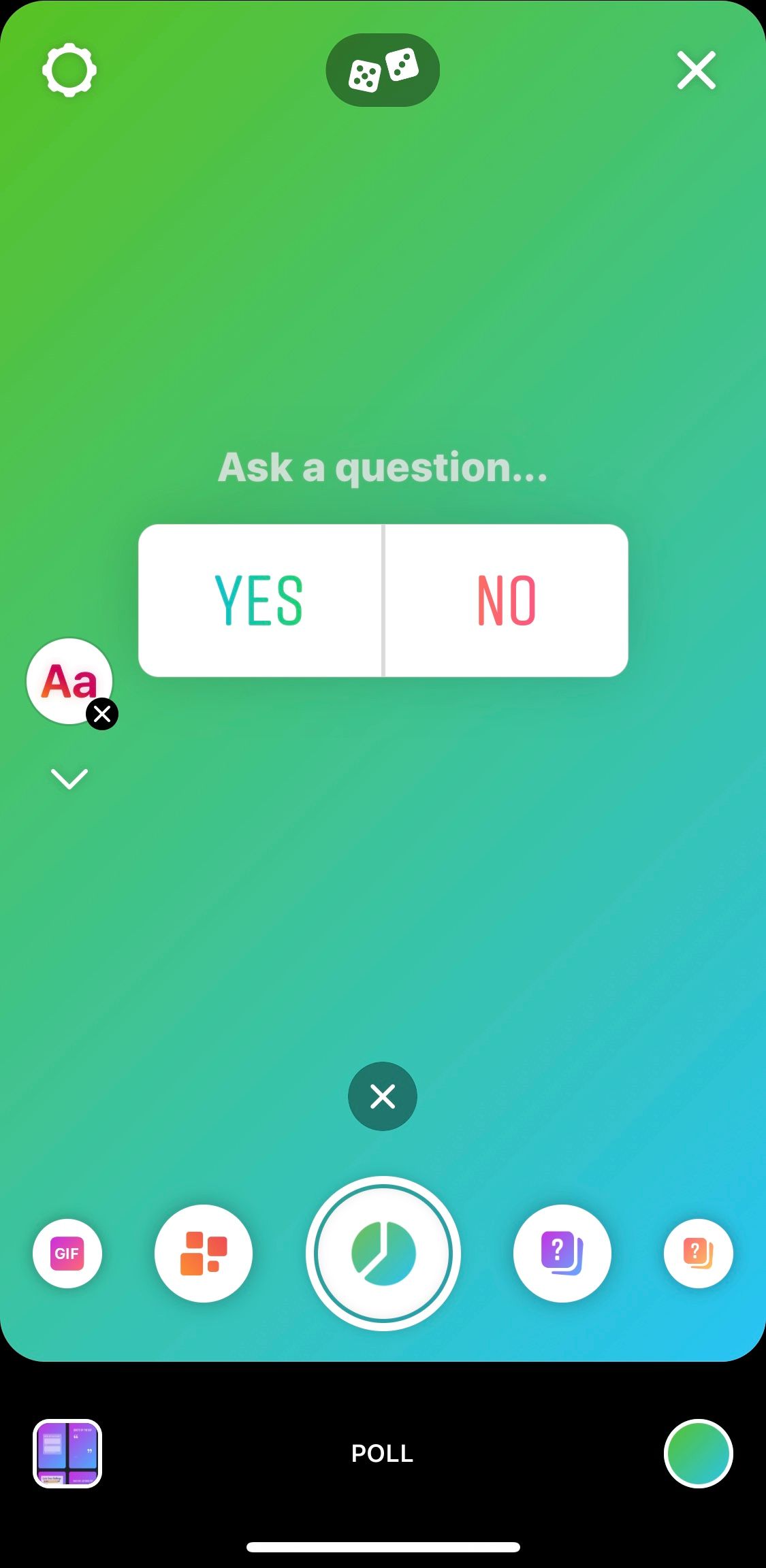 Questions

Give your audience even more of a say with questions. Questions allow your audience to send a unique response and share more. You can also use the questions sticker to ask for song suggestions. Toggle the dice to find a song suggestion sticker to customise or click on the dice button for some inspiration.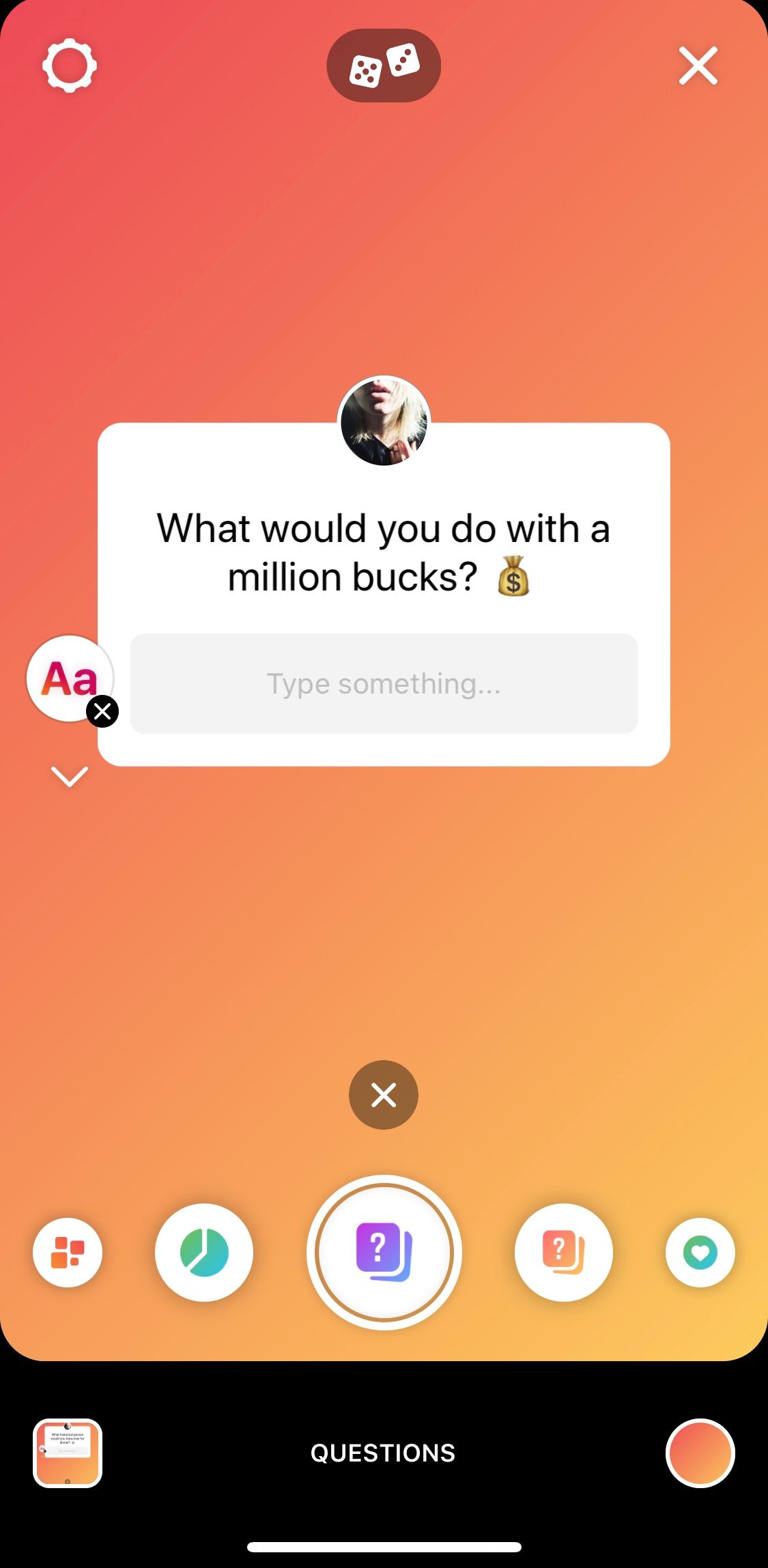 Question Responses

A very nifty feature in Create is the question responses option. Here you can share responses from a recent question you've shared. Scroll through audience responses by tapping on the response, or view all the responses with the top centre 'See All' button. Sharing responses helps your audience feel heard and may make it more likely that they will engage in the future.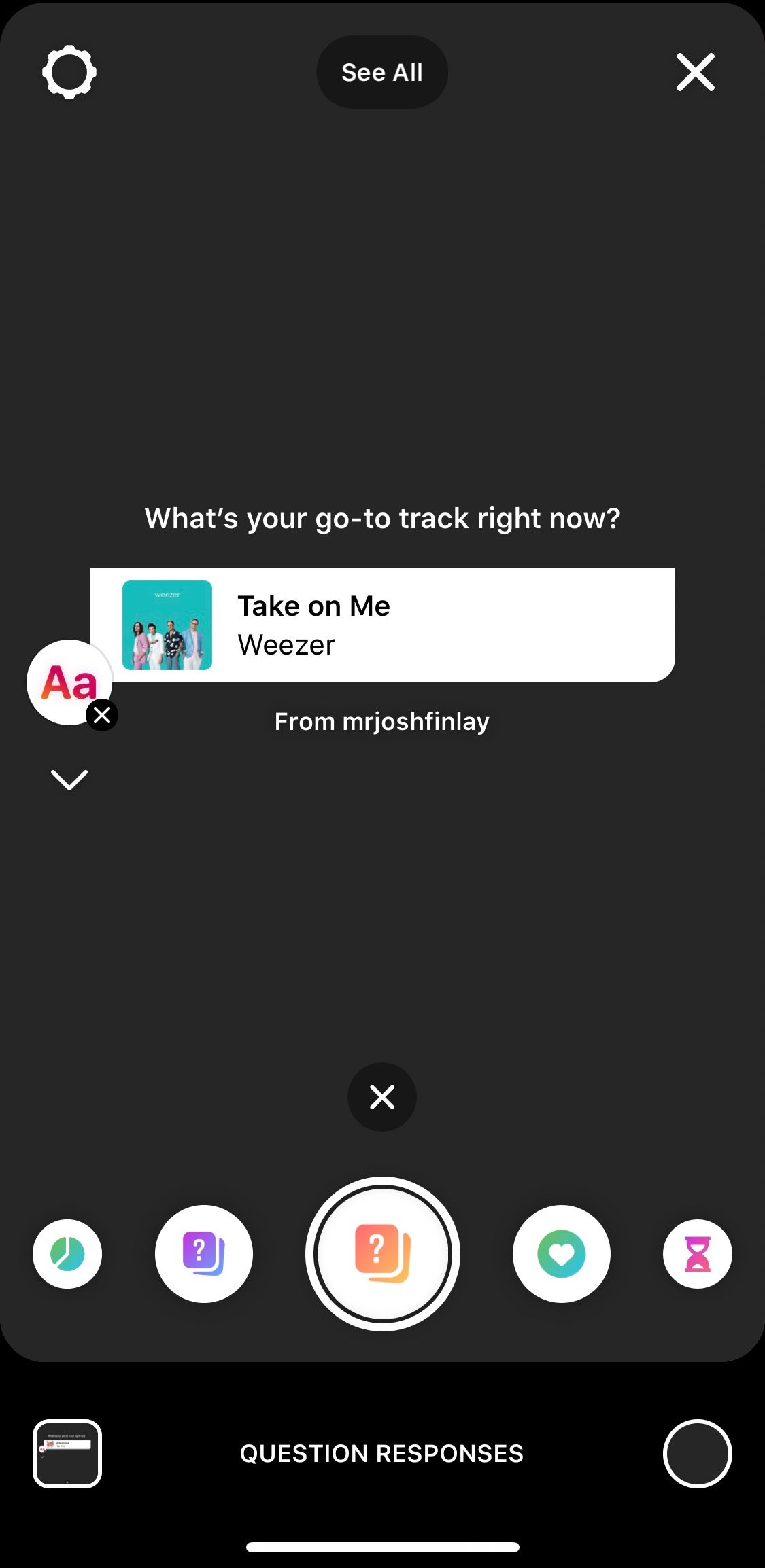 Donations

Did you know that you can ask for and collect donations for a charitable cause directly in Instagram stories? Create gives you a quick way to find a non-profit and share it with your audience. If you tap the top-centre dice button it will suggest a charity for you, perhaps because you are following the charity or have donated to them before. You can search for a charity of your choice or select a popular charity.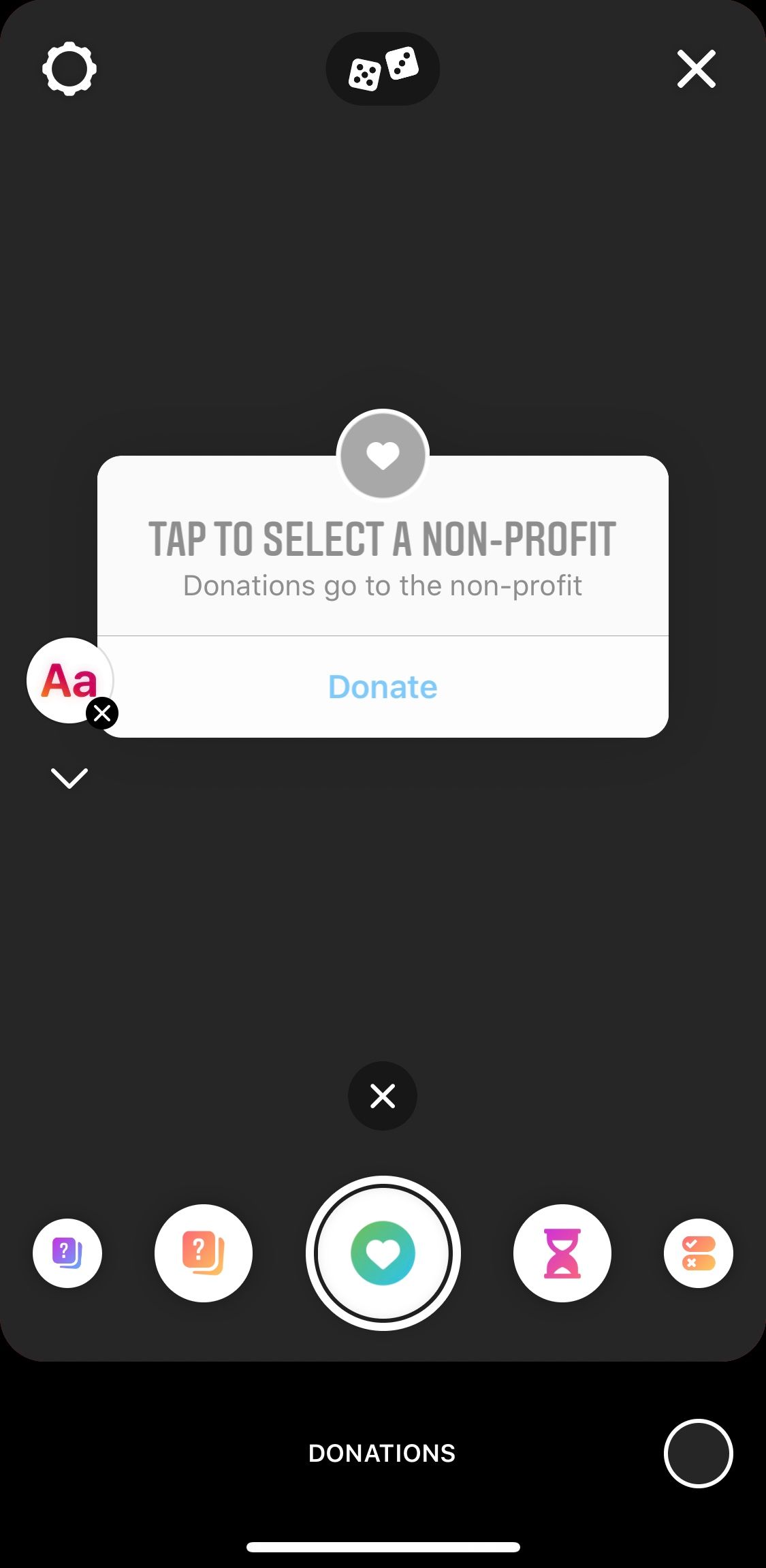 Countdown

Spread the word about an event, update or release with a countdown. Find inspiration with the dice button and edit the time and event name to suit your needs.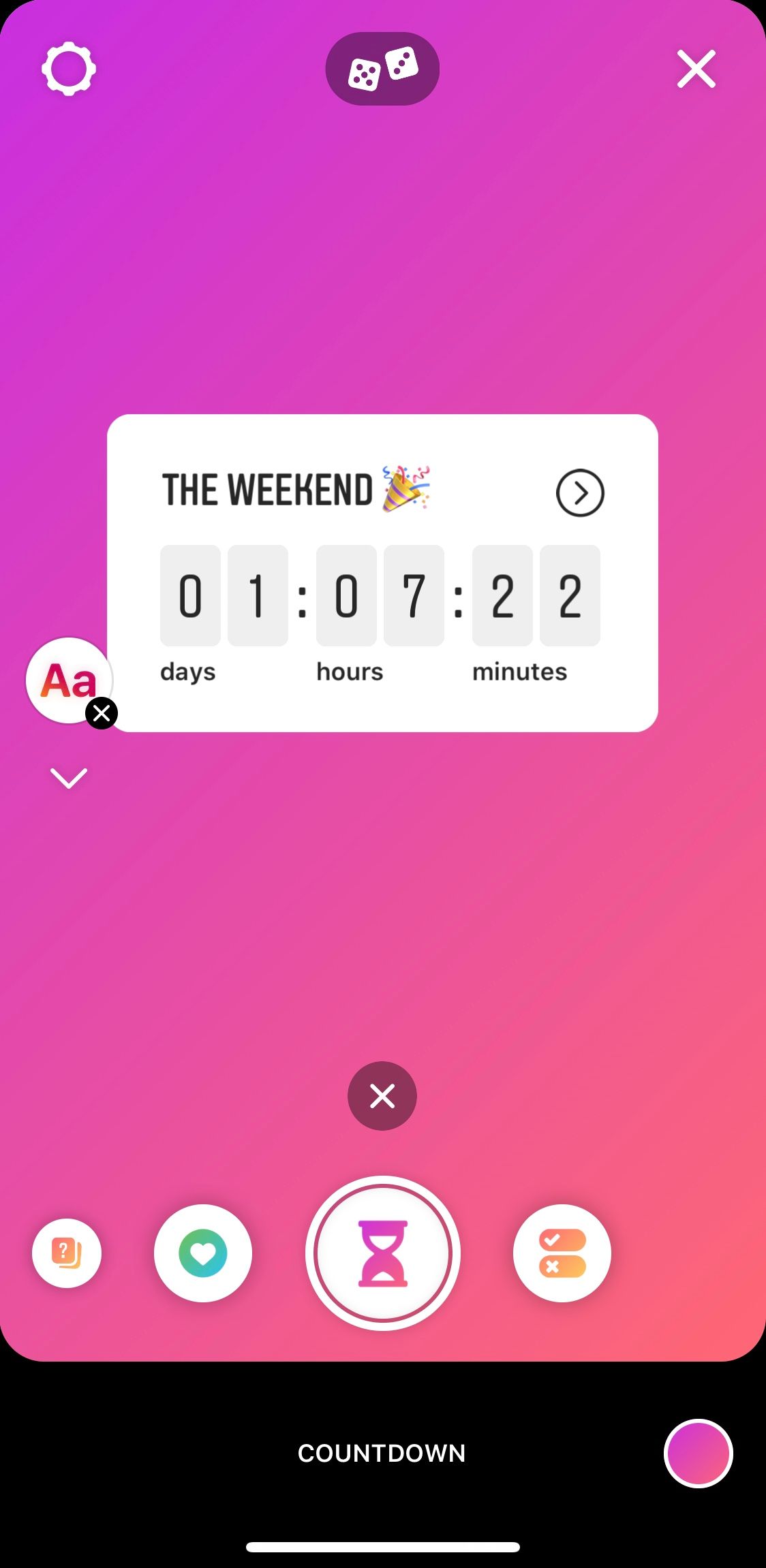 Quiz

Quizzes are another fun and interactive way to get your audience involved in your brand. Customise the question or statement and fill in the options to enjoy your audience engaging with your content. Quizzes work well for all kinds of brands including pop culture, museums, travel, niche interests, film and entertainment companies.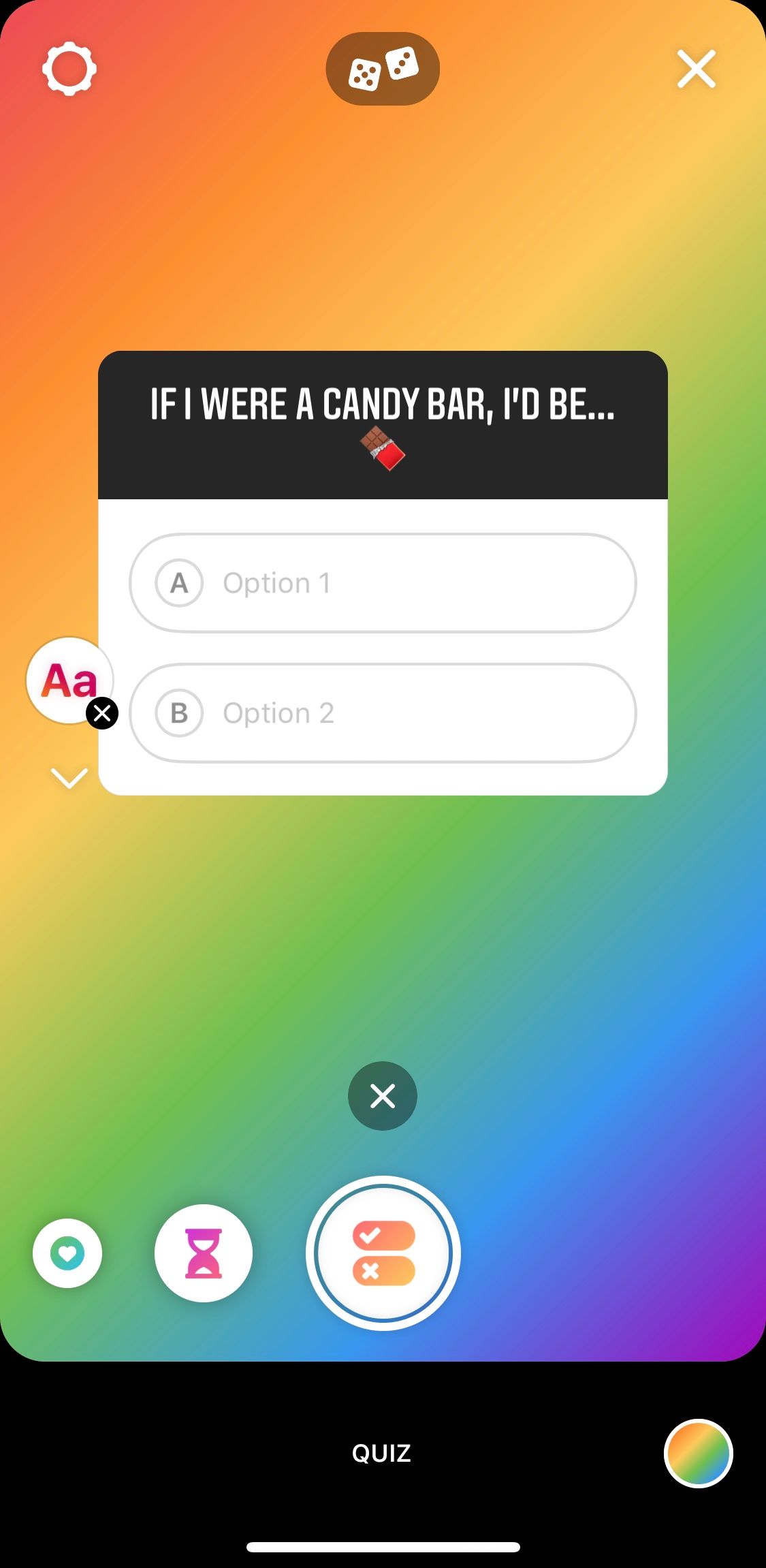 Check back in a few weeks for our design apps blog to take your Instagram Stories even further. In the meantime, see how well your stories posts are performing with Minter.io.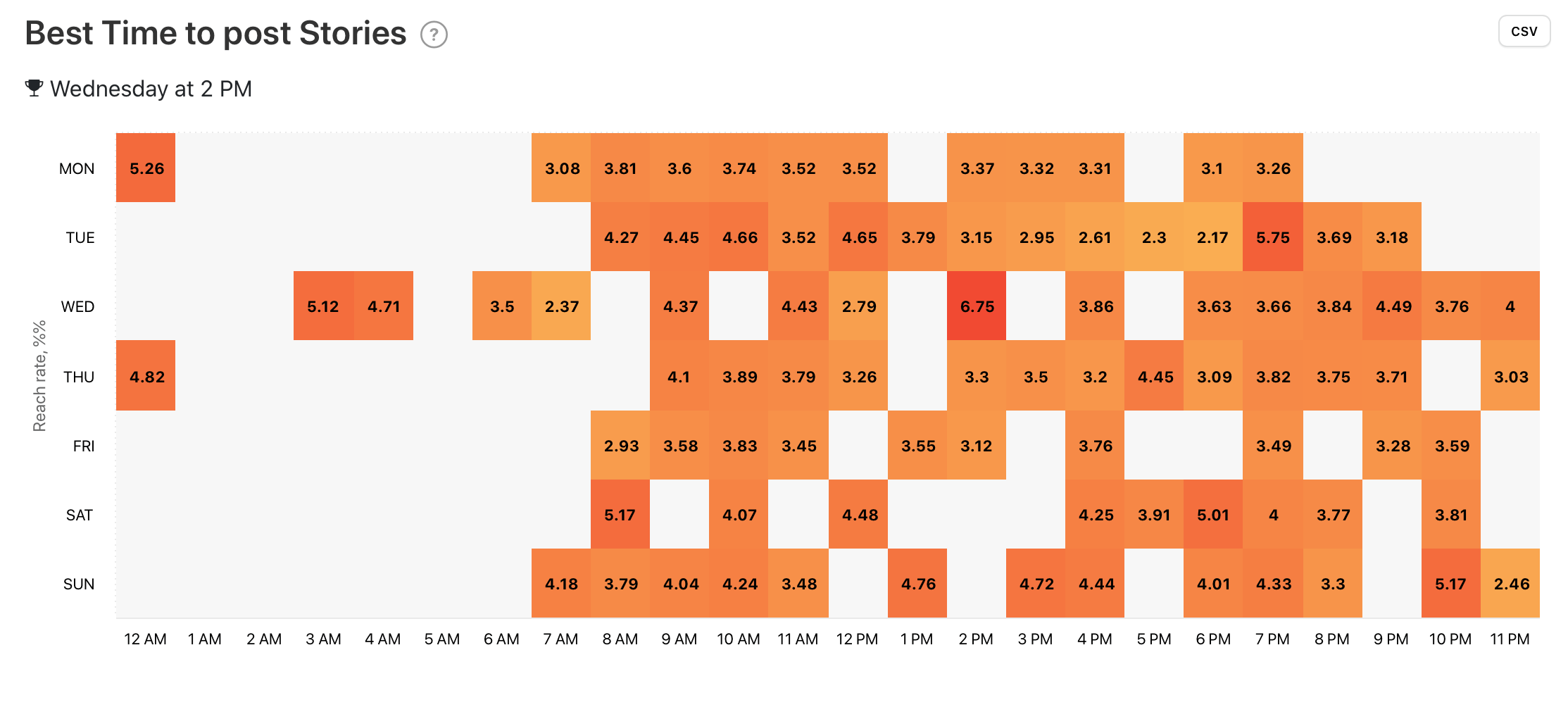 Learn when the best time to post stories is for your brand. See your top stories, full view rate and find correlations between what you post and your audience actions.