5 ways to make your Twitter polls pop (+ examples)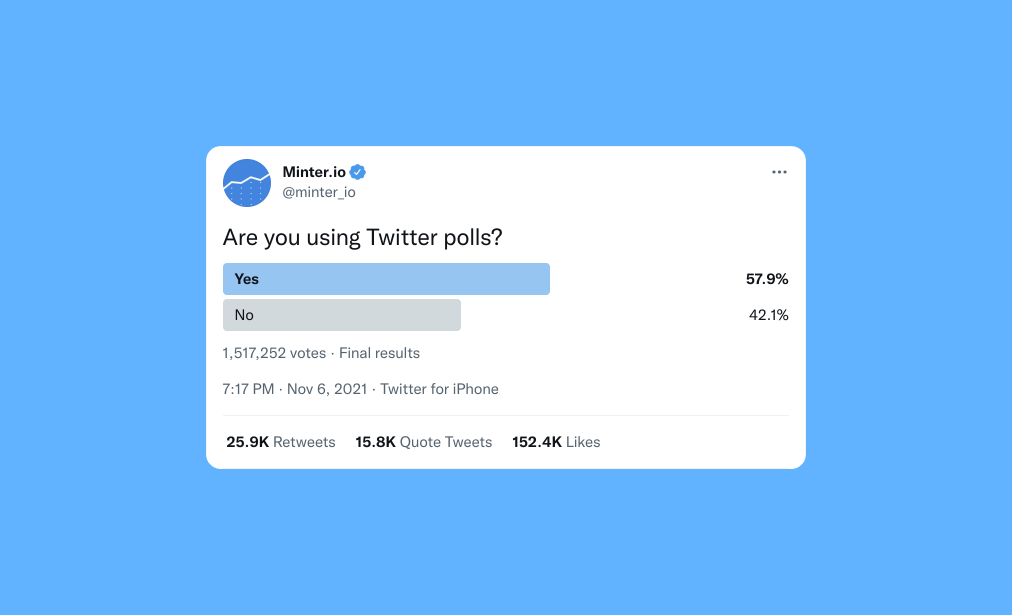 Twitter polls encourage engagement, help connect brands with audiences and can even improve the customer experience. This is why every business, big and small, should consider adding Twitter poll creation to their social media content strategy. With brands as big as @Microsoft and as small as @smoshcoffee utilising this simple and effective marketing tool, let's find out how any brand can harness the power of this incredibly clickable feature.

Here are 5 ways to help your Twitter polls gain the attention they deserve.
1. Craft questions to suit your audience
Knowing the audience you currently have, or the target audience you want to have, is really important for gaining traction with any kind of online content creation. This knowledge will enable you to connect with people who will make a meaningful difference to your business.

Ask yourself:
Where does my audience live?
What gender are they?
How old are they?
What language do they speak?
The more you know about your audience, the easier it is to create polls that make sense to your audience. If you are catering for an audience of women over the age of 50 living in the US, you will likely have to ask different questions to relate to this audience than if your audience is primarily men aged 20-25 in the UK. If you create polls that are highly relatable to the majority of your audience, you are more likely to get higher engagement from your audience.

Check out this example from makeup brand NYX Pro Makeup US (@NYXCosmetics).

While this poll has little to nothing to do with beauty or cosmetics, @NYXCosmetics is relating specifically to the demographic of their target audience by location. Candy corn is a sweet staple in North America, particularly associated with the fall season. By creating a poll about a candy specific to the region @NYXCosmetics is targeting (note: the Twitter name is specific to the US), we can see why this poll is relatable to this brand's target audience.

They only way to truly know accurate demographic information for your audience is to have the data to hand. Building an audience using guesswork might leave you further away from your target audience than you think. It's imperative to build an audience that is going to relate to your products and/or services because lack of audience demographic data could result in a lot of effort on social media, for minimal financial difference to your business as a whole.

You can find out exactly who your audience is through using a social media analytics tool such as Minter.io, while seeing where your brand benchmarks against competitors and taking advantage of optimisation tools for your social media platforms.
2. Be ready for holidays and seasonal changes
Seasonal polls are a great way to remain relevant to a mass audience. By incorporating holiday or seasonal tweets into your content strategy, your tweets can be engaging no matter the weather.

There are many seasons and holidays you might want to make polls for depending on your target audience. These could include:
New Year's Eve
Valentine's Day
Easter
St. Patrick's Day
Independence Day
Halloween
Thanksgiving
Diwali
Bonfire Night
Christmas
…or events that are specific to a region. You could even create polls relevant to each of the four seasons. Consider including days that are relevant to pop culture such as 'Star Wars Day' on May the 4th, or 'Mean Girls Day' on October 3rd. This is a great way to bring your audience together or spark debate in the comments section.

If you're looking to grab extra attention with a promoted tweet, try adding a poll like the example below from the beverage company @PepsiMaxUK.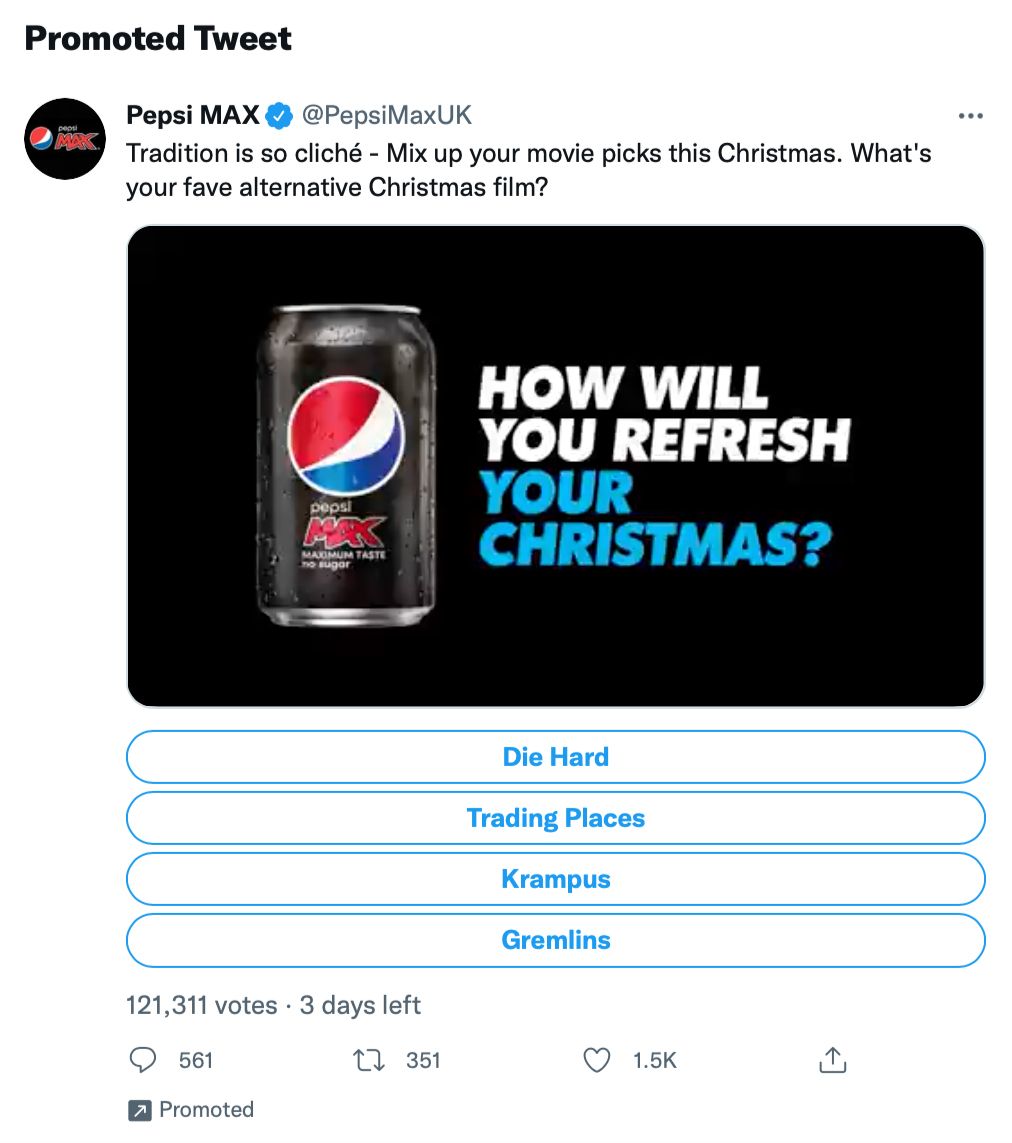 3. Take note of what's happening currently in the world
Being aware of social movements, current news and affairs that affect your customer base can not only provide you with ample ideas for engaging polls, but also help you avoid PR blunders in the process. Win-win.

Events company @eventbrite created a poll that is relatable to a vast array of people across the world because of current global news and events.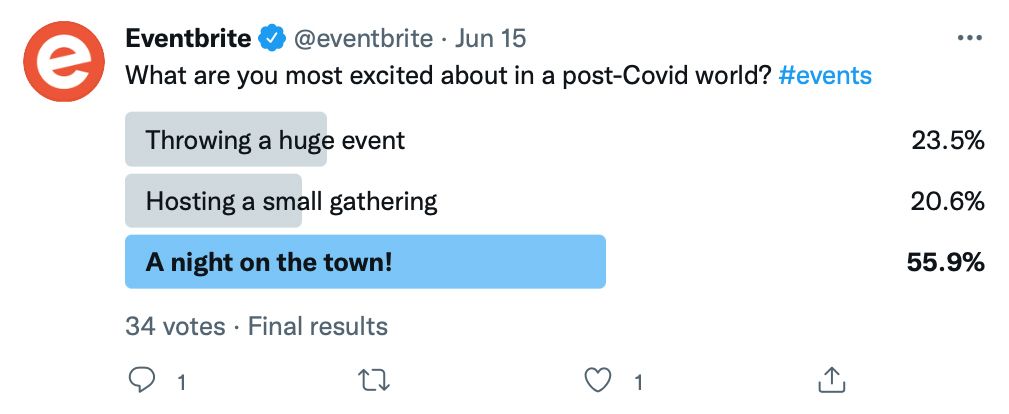 4. Nod to your products and/or services
Connect with your audience through polls about your products and/or services, whether for feedback or fun! Polls can be really useful for gathering the opinions of your customers. If you're developing a new product, tweaking the customer experience or branching into new areas, find out what your customers think throughout the process.

Another way to nod to your business is through creating relatable, humorous polls about the universal experience of your products or the industry at large. Check out this Twitter poll from technology company @Microsoft as an example. Do you find yourself agreeing with one of the options?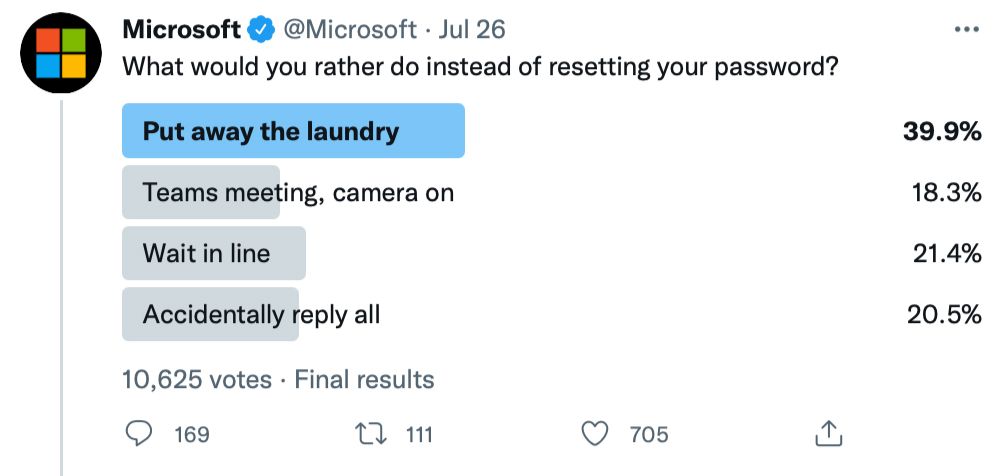 5. Use humour to humanise your brand
To be a business on the internet, it can sometimes be all numbers, metrics and pushing products, but the secret to creating great content online is to humanise your brand - you are selling to people after all.

Turning to the queen of comedy @Wendys, we see how funny tweets can break the mould and make your tweets stand out among a sea of businesses online. While the example below does ingeniously feature a product multiple times, the voice of the tweet is fun for the viewer. They've even squeezed a pop culture reference in there for good measure. How could you find a comical angle to make the end user chuckle?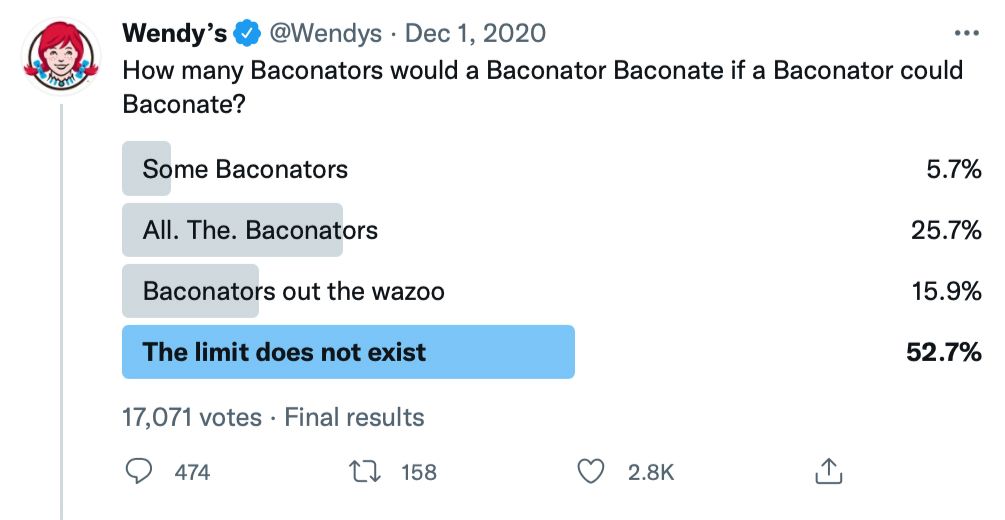 If you're ready to pack your Twitter full of polls, check out our guide to poll creation. You'll also find 10 more examples for even more inspiration. Remember, to really get your polls packing a punch, make sure you're targeting your audience effectively with audience demographics (and so much more!) from Minter.io.

---
Start tracking your Twitter polls performance!
Get Twitter Analytics →