How To Increase Your Reach On Instagram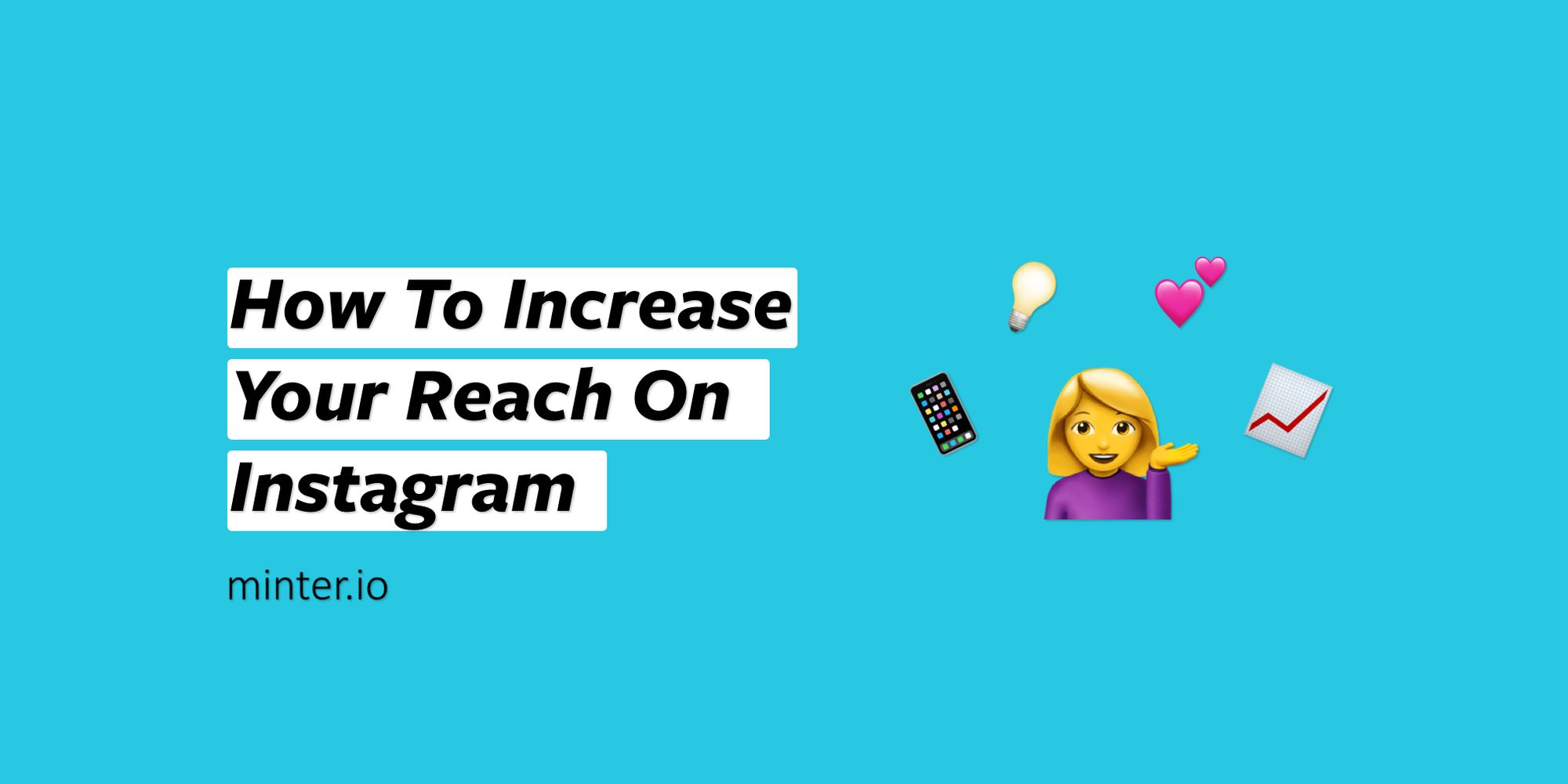 With the possibility of hidden likes rolling out on the horizon, it's vital to ask ourselves, as business owners, what we can do to keep our Instagram profiles working for our businesses. Your reach on Instagram takes into account the number of unique accounts that view your content, making your reach rate one of the most important metrics to track. Creating content for social media will only work for your business if it's being viewed by potential customers.
Don't waste your valuable time and energy! Make sure your Instagram content reaches relevant potential customers by implementing the following.
Focus On Instagram's Features
Instagram has many in-built features that allow your content to be viewed in more places than solely your profile and your current followers' feeds. It is important to utilise these features if you want to get the most out of your Instagram presence.
Here are some of the main features you should be using to boost your posts' reach:
Using relevant hashtags will allow your content to show up in hashtag searches and in the feeds of users who follow a hashtag.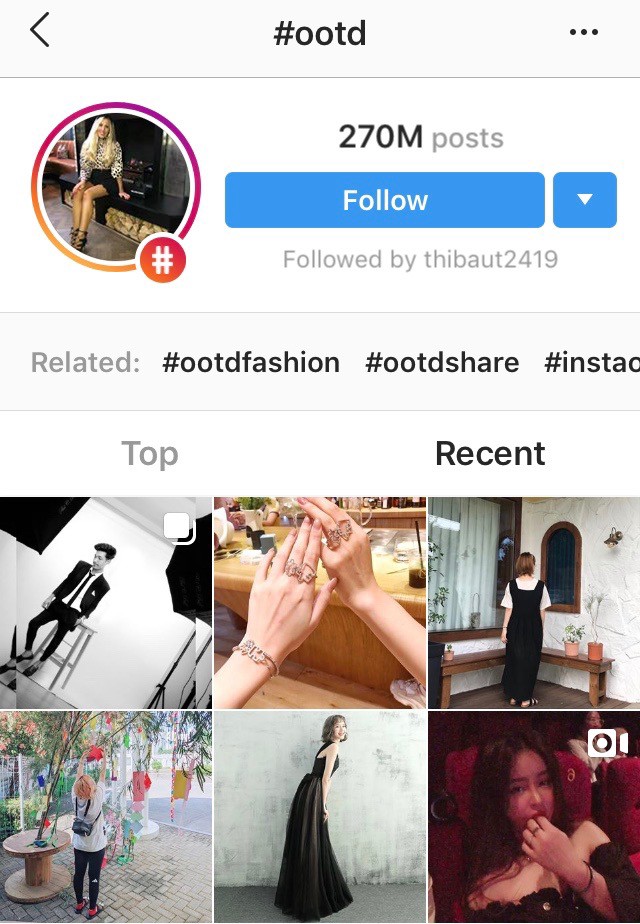 Using location tags is particularly useful if your business has a set location. This gives you the chance to connect with the local community. If your business isn't specific to a location, geotags are still a good way to show up in more places on Instagram. This makes your content viewable when a user searches for a specific location. The more locations you use, the more you increase the chances of your content being seen.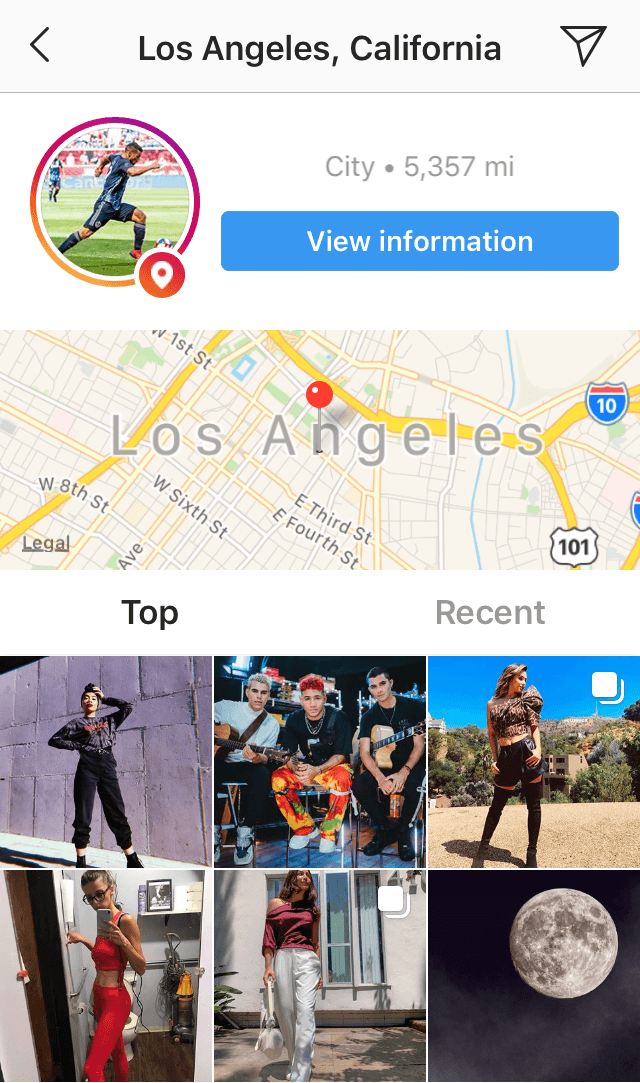 Connecting with other users and businesses by using mentions is a more direct way to show your content to more users. The best way to use mentions is to remain relevant. If your content includes a product by a particular brand, is inspired by a particular person, or is linked to a particular event, use reasons like these to expand your reach with mentions. When you mention another profile in your content through tagging the account directly in the media (which shows up on the tagged user's profile in their 'tagged' section), or in the description of your content, the mentioned user will be notified. This gives them the option to engage with the content, or even share it with their own followers.
Optimise Your Content
Now that you are using Instagram's main features, think about how you can optimise your content to reach more users organically.
Using hashtags is a great way to start gaining more reach, but not all hashtags are created equal. Some hashtags will have mass following, making it difficult to cut through the noise. Others have very few followers, making it hardly worth including the hashtag on your posts. Finding the sweet spot for your brand will come with a mix of research and trial and error. Keep track of which hashtags appear to get your content noticed. Try looking into hashtags that have a lot of followers, giving your posts the potential to show up directly in users' feeds. Make sure your hashtags are relevant so that they are viewed by potential customers, giving you reach that can make a real difference to your business.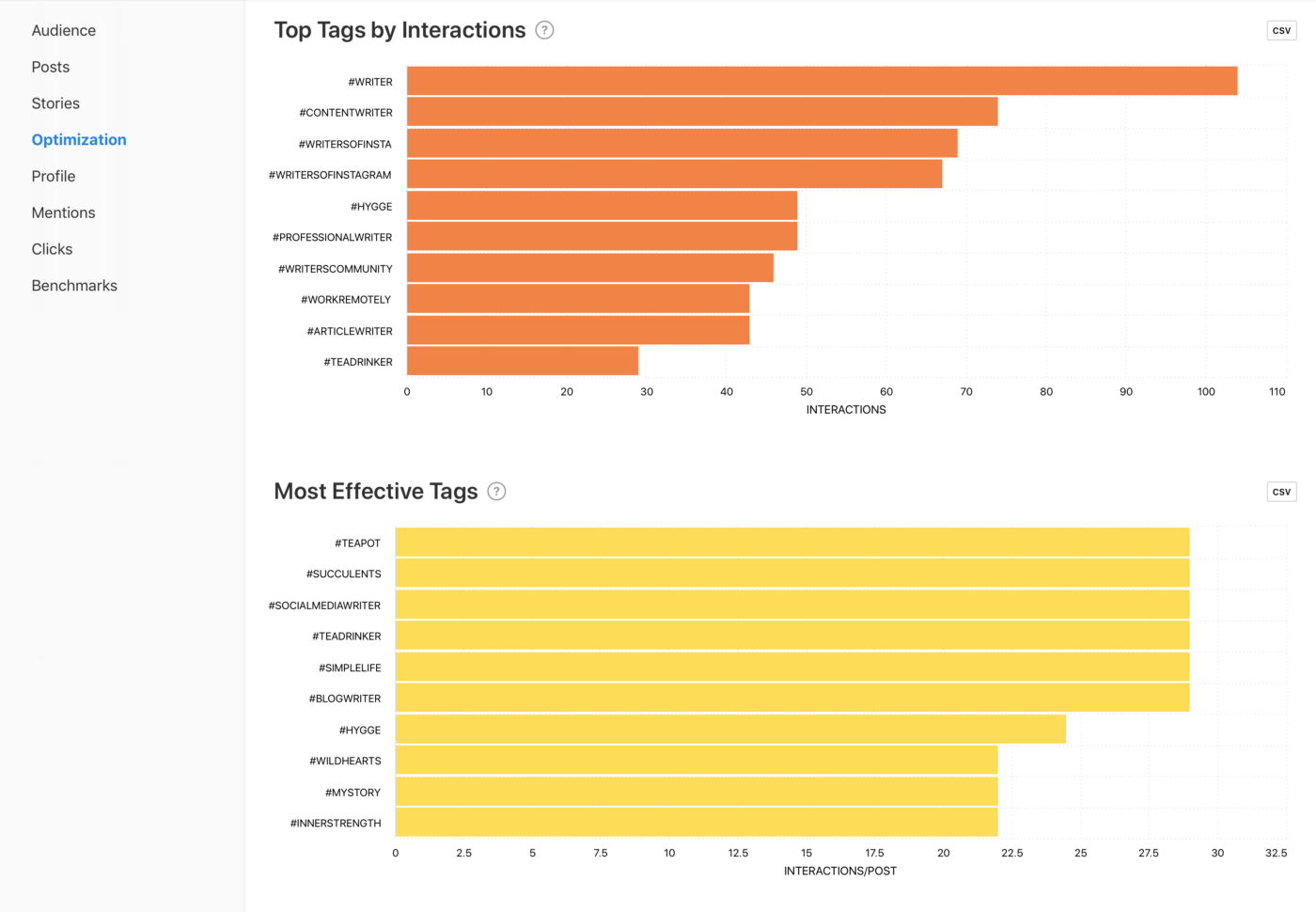 Choosing your publishing times and days wisely is a simple optimising step that can do your business a lot of favours. By choosing a time and date when your followers are online or are more likely to engage, your content will get in front of your current followers and help Instagram's algorithm show your posts to more users.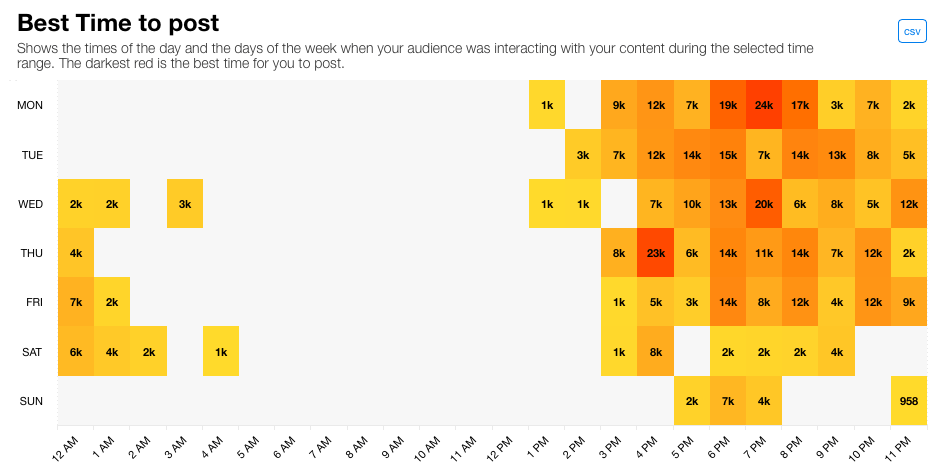 Make The Most Of Your Stories
Stories are becoming increasingly important to business owners who use Instagram. This feature is particularly strong because it allows businesses to add direct links to their website, products and services. Some argue this is becoming increasing important since the hiding of like counts started being tested in several countries.

To increase reach, focus on using the main features in-built by Instagram: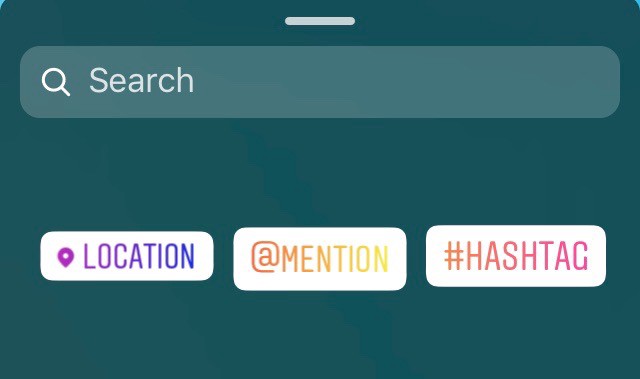 Mentioning another profile in your Stories posts is arguably one of the best ways to increase your Stories reach. The reason for this is that if you mention another profile in your Stories post, Instagram notifies the user mentioned and gives them the option to share your Stories post to their own Stories. If the user mentioned does share your Stories post on their Stories, this essentially gets your profile in front of their follower base. This is great for increasing your reach.
Make sure your mentions are relevant and your Stories post is of high quality, to give your content the best chance of being shared.
Hashtags can be used in Stories to connect your Stories with users searching or following a particular hashtag.
Geotags can be used in Stories to connect your Stories with users searching or following a particular location.
Check out this article to discover more ways to utilise Instagram stories.
Are You Using IGTV?
IGTV has been evolving to get more Instagram users finding and using this feature. This is great news for business owners who use Instagram for marketing.
If you already use IGTV, consider the following:
Using IGTV to collaborate with other businesses, brands and influencers is one of the greatest ways to connect with more users through IGTV. The reason for this is that it creates sharing opportunities between your own Instagram content and the profiles you are collaborating with. Choose your collaborations carefully, selecting relevant profiles that can boost your reach to the right people, and will hopefully make sense as a two-way partnership.
Once again, hashtags are such a huge part of the discovery system on Instagram, but they also allow Instagram to connect relevant content with users in the Explore section of the app.
Check out how Primark used collaboration and hashtags in this IGTV upload.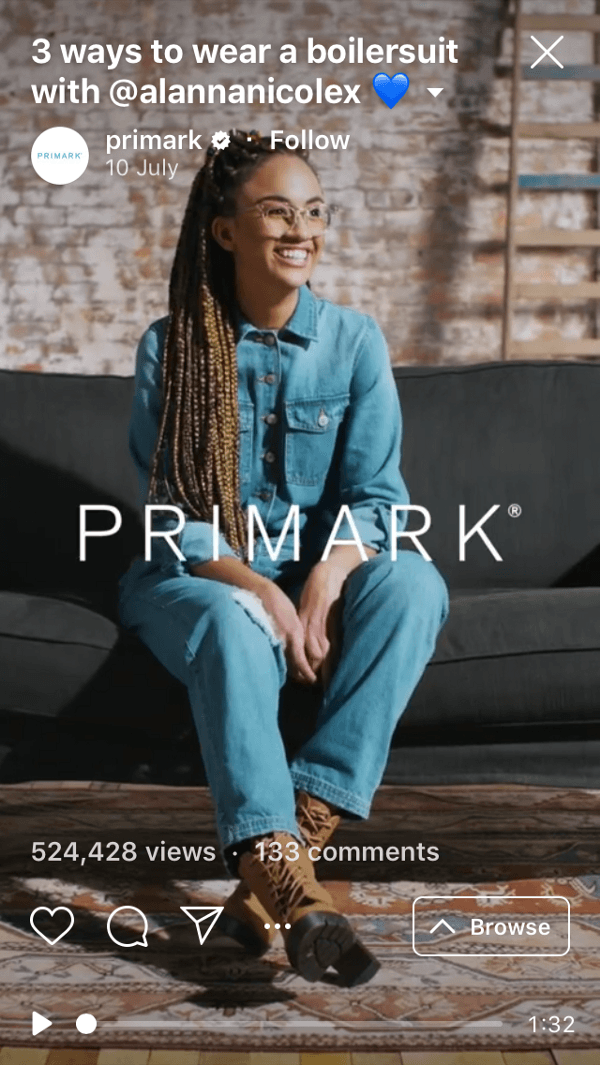 If you're not sure what to upload to IGTV, we've come up with some ideas to get you started.
Collaborations And Influencers
Collaborations can be useful across the breadth of your content because they create sharing opportunities. This can get your business in front of more Instagram users and increase your reach. Think of ways to introduce regular collaborations using your main feed posts, Stories and IGTV.
Need some ideas about how to use collaborations and influencers for your business? Here are some examples.
Engaging With Other Profiles
Let's take the focus off your content and turn your attention to the over 1 billion monthly active Instagram users. Gaining more reach can be as simple as engaging with other users' content. While this is a time-consuming task, the benefits could be monumental to your business. By striking up conversation with relevant accounts and building relationships personally and directly with potential customers, you are welcoming new business to your door.
Here are some tips:
Search for a relevant hashtag or geotag to find users who may be interested in your business.
Avoid being spammy by picking users who match the kinds of people who already use your products or services.
Strike up genuine conversation by viewing the users' content, remarking on specifics and asking questions.
Pay To Play
If increasing your reach quickly is what you're after, it may be worth checking out advertising or boosting posts by paying for it through Instagram. Instagram makes it easy to increase your post reach directly in-app.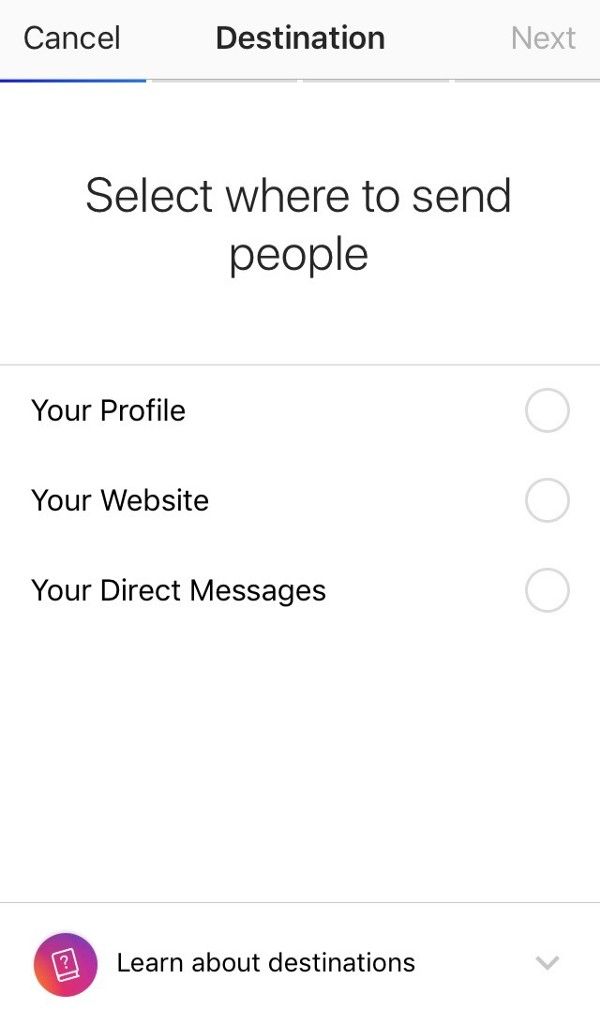 Note: You will need to have an Instagram business account which is linked to a Facebook Page you have permission roles for, in order to advertise or boost posts on Instagram.
Looking for ways to improve your Instagram presence? Track the reach of your posts and much more with Minter.io.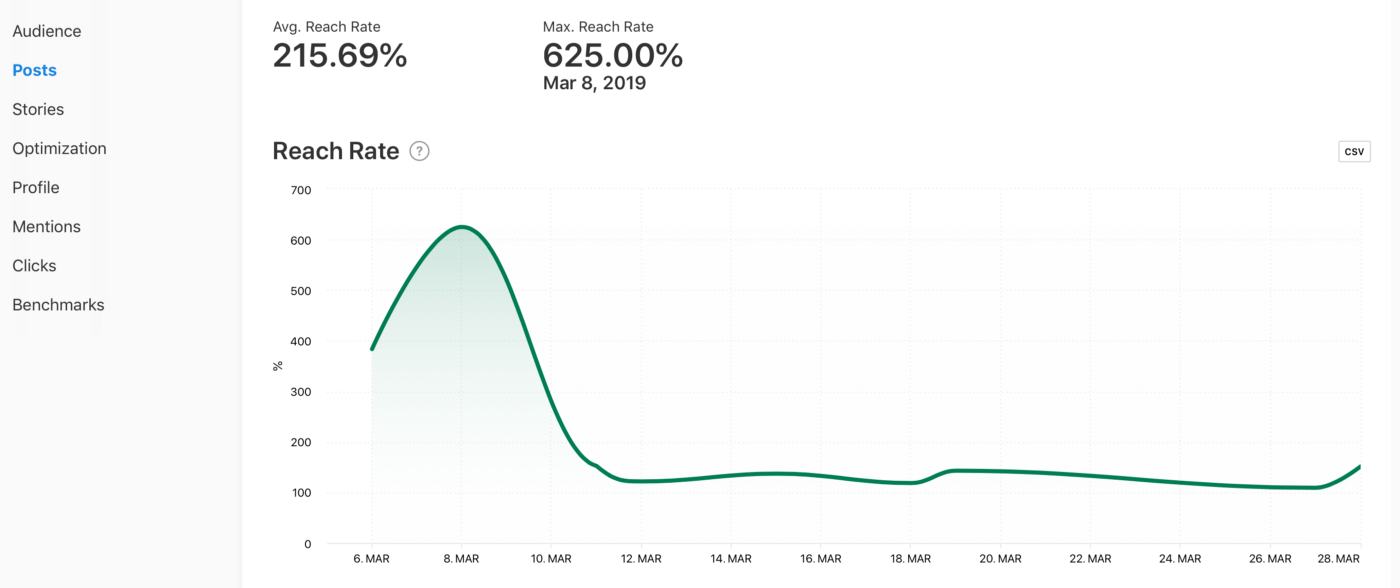 Using an Instagram Analytics tool makes it easy to keep track of key metrics, such as reach, over long periods of time. This gives you valuable, clear information to allow your business to grow using social media. Check it out today!